Want some inspiration for your travel bucket list? I've compiled more than 50 epic things to see, do and experience around the globe that are worthy of being at the top of any travel bucket list.
I've always been a sucker for a good list, and a travel bucket list is no different. I find that getting your ideas onto paper (or computer haha) help to organise your thoughts, let you prioritise them, and then make decision-making way easier.
Orrrr on the other hand, having a list of 50 epic bucket list experiences around the world might send you into a state of constant analysis paralysis, not knowing where to go next 🙃
Regardless of which way you're going to go, this incredible travel bucket list is sure to inspire you for your future travels. I've listed some of the iconic bucket list experiences, like seeing the Taj Mahal and diving on Australia's Great Barrier Reef, but I've also included slightly lesser-known experiences like the world's fastest rollercoaster, seeing bioluminescence in the ocean, and seeing elephants on the beach in Sri Lanka.
So open up your bucket list journal or Google Doc and start taking notes of which of these epic experiences you want to add to your travel bucket list.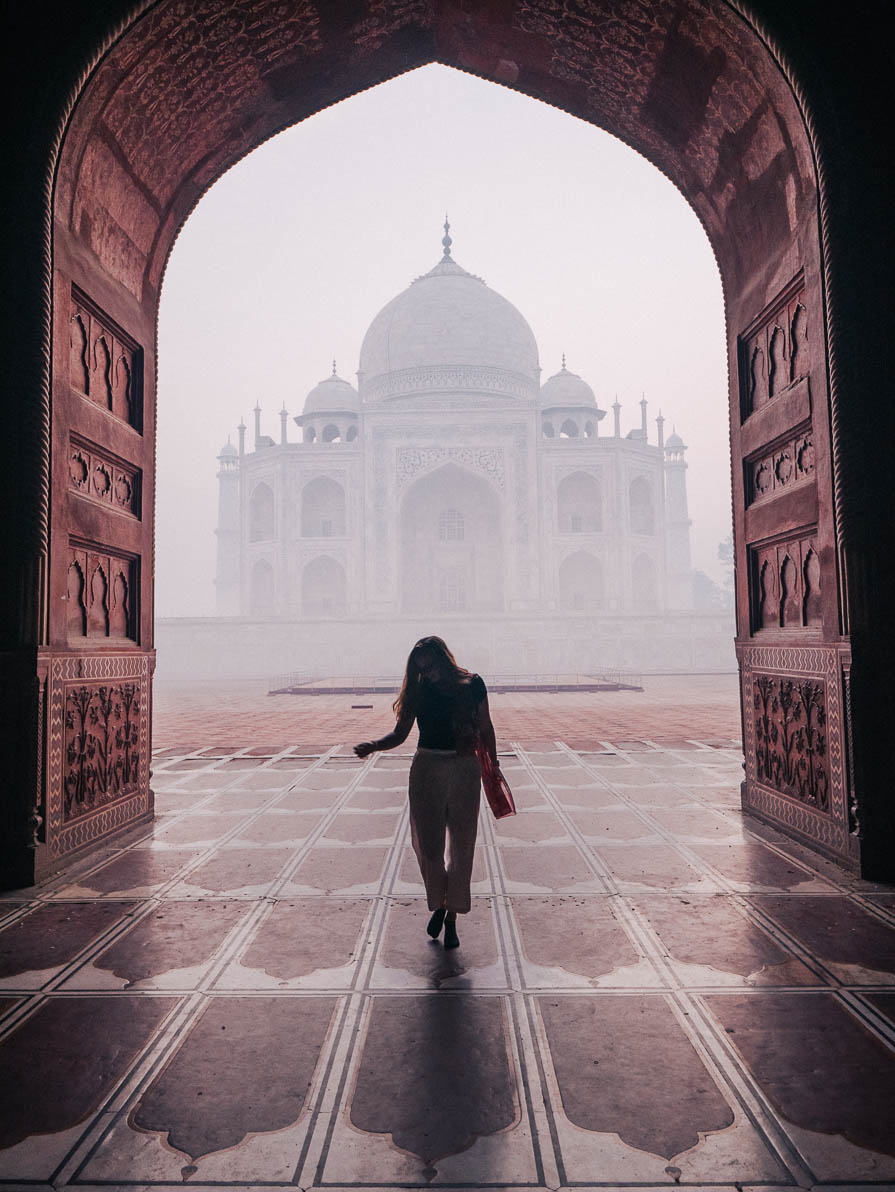 ---
Experiences to add to your travel bucket list
Adventure bucket list ideas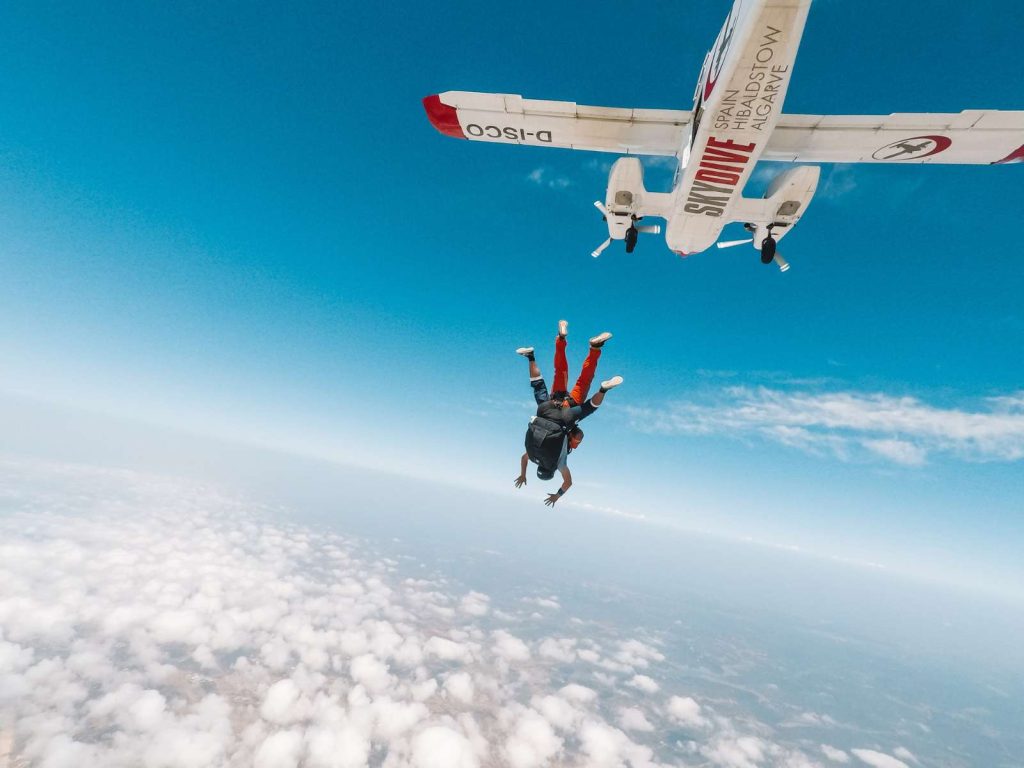 Bungy jump or skydive
I feel like there's no other way to start an 'ultimate travel bucket list' post apart from throwing yourself either out of a plane of off a platform tied by the ankles. And even so, I can promise you that I will never do either.
The best place to bungy jump in the world is hands down New Zealand, the original home of the commercial bungy jump since the first one in 1988. These days New Zealand has six different bungy sites to choose from, so add a bungy jump to your New Zealand bucket list.
If jumping from thousands of feet in the sky is more up your alley then choose your preferred landscape and book your trip. Skydive over coral reefs in Australia, man-made islands in Dubai, mountains in Switzerland or tropical rainforests in Hawaii, to name a few.
---
Go paragliding
For a similar thrill of flying without the feeling of falling, try paragliding instead, where you run off a mountain or similar platform and start gliding straight away without any freefall.
Paragliding can be as calm or as adrenaline-inducing as you want it (weather-dependent of course), you can enjoy a gentle float through the sky if you want a chilled experience, or ask your paragliding pilot for the 'rollercoaster version' as my pilot called it, where you can experience spins, spirals and strong G-forces as the chute is manoeuvered in certain ways.
I first paraglided in Interlaken, Switzerland, and have since done it twice in Queenstown, New Zealand.
Read more: The perfect five day Switzerland
---
Hike to Everest Base Camp, Nepal
This arduous but rewarding journey tops hiking bucket lists for adventure travellers all over the globe. and for good reason. Trek past Sherpa villages through unforgiving terrain en route to the foot of the world's tallest mountain, reaching your final destination at an altitude of more than 5000m above sea level.
Soak up the views and enjoy feeling mind-numbingly insignificant while standing at Base Camp, surrounded by rugged peaks and dramatic valleys as far as the eye can see.
---
Go hot air ballooning in Cappadocia, Turkey
Seeing Cappadocia's otherworldly landscapes from the dizzying heights of a hot air balloon ride at sunrise is one of the most magical travel experiences in the world.
The balloons go up at sunrise each day throughout the year (weather dependent), but I'd recommend spending at least a couple of days in Cappadocia to give yourself a plan b or c in case your first day is cancelled.
If a hot air balloon is out of your budget or your comfort zone, then you can still enjoy the beautiful display of balloons from one of Cappadocia's many rooftop terraces.
---
Try a glacier heli-hike in New Zealand
New Zealand's South Island is home to more than 2900 glaciers, and you can do a heli-hike on three of the main ones, Franz Josef Glacier and Fox Glacier on the West Coast and the Tasman Glacier in Aoraki/Mount Cook National Park.
The helicopter flight alone will have you feeling like you're in a David Attenborough documentary, before landing on the ice and trekking through frozen crevasses and marvelling at bright blue ice formations.
Read more: The best things to do in Franz Josef Glacier, New Zealand
---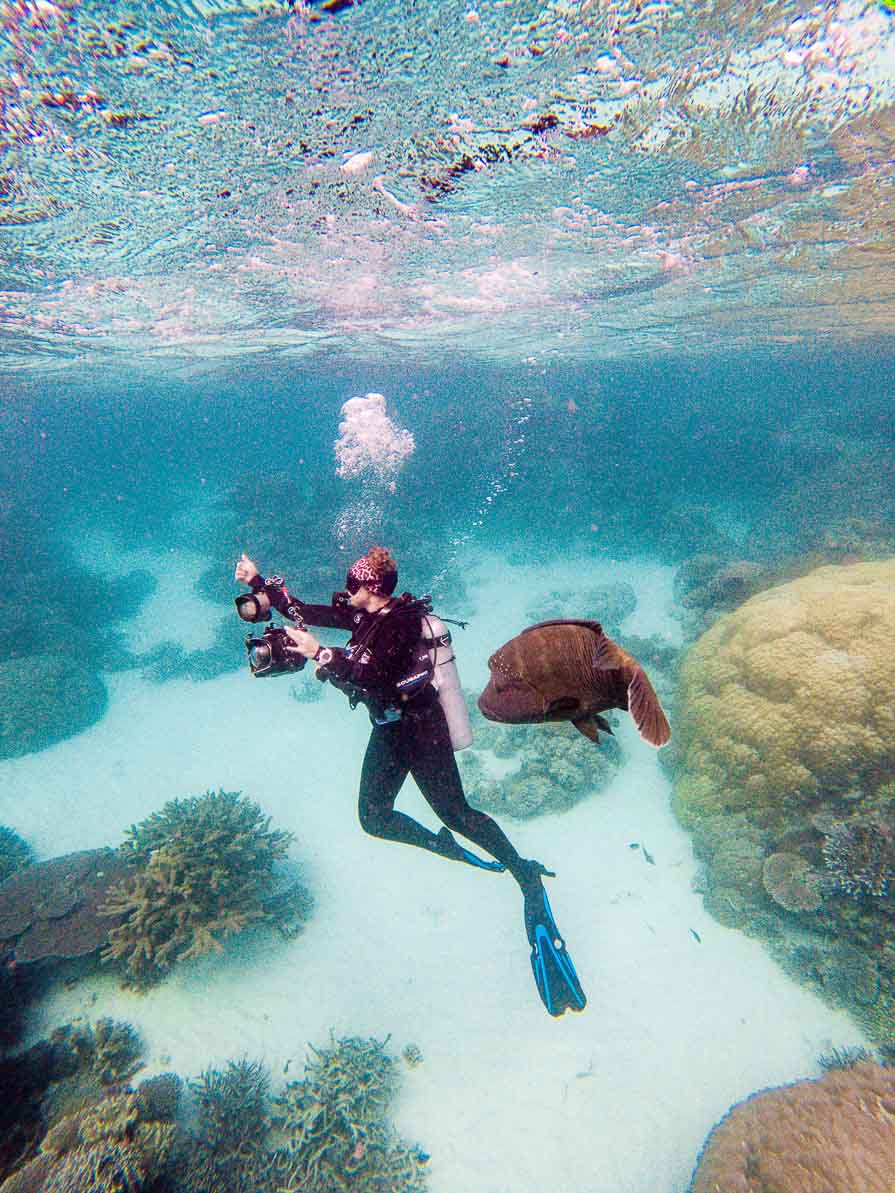 Go diving at the Great Barrier Reef in Australia
One of the Natural Wonders of the World, Australia's Great Barrier Reef is certainly up there with the best places to scuba dive in the world. While much of the reef has fallen victim to coral bleaching from warming ocean temperatures as well as damage from weather events, there's a huge focus on sustainability along the Queensland coast to try and protect and restore the reef.
Head to the outer reef for the most colourful coral and marine diversity, you can spot turtles, manta rays and plenty of vibrant tropical fish.
Read more: Sleeping in an underwater hotel room on the Great Barrier Reef
---
Ski in Whistler
Winter enthusiasts need to add the impressive Whistler ski resort to their travel bucket list, boasting more than 8000 acres of ski terrain just a few hours from Vancouver in British Columbia, Canada.
There's a Whistler experience for everyone, from beginner slopes to expert off piste tours, as well as spa and wellness resorts, snowmobiling trips, snowshoeing trails, sightseeing gondolas and more.
---
Ride a motorbike over the Hai Van Pass in Vietnam
Known as one of Southeast Asia's most iconic roads, the scenic Hai Van Pass runs parallel to the Vietnamese coastline on a 21km stretch of road between Hue and Danang, offering breathtaking views of the South China Sea.
Experiencing the winding roads and hairpin turns by motorbike is a rite of passage for visitors to Vietnam, and it's a must do for any Vietnam itinerary.
If you prefer four wheels over two, there are also army jeep tours or private luxury transfers available.
Read more: An epic three week Vietnam itinerary
---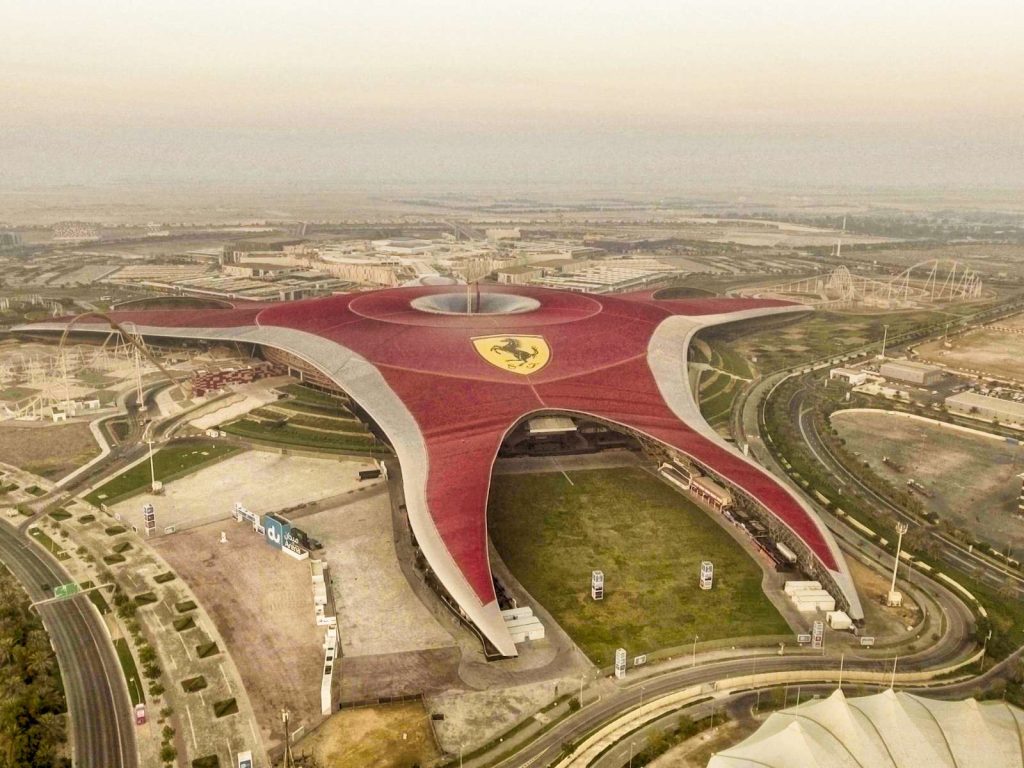 Ride the world's fastest rollercoaster at Ferrari World Abu Dhabi
The Formula Rossa is the rollercoaster version of an F1 car, reaching a top speed of 240km per hour (that's 149mph) in just 4.9 seconds 🤯 riders have to wear protective goggles to shield their eyes from the sand while they race around the 2.2km track, all while trying to hold onto their stomach!
The rollercoaster can be found at Ferrari World Abu Dhabi which is home to some other record-breaking rides, including the world's highest rollercoaster loop and an immersive coaster with the world's first sideways rollercoaster drop.
I'm a bit of a theme park fiend myself, I'm trying to hit all the best theme parks in the world, and I could honestly spend days at Abu Dhabi doing those three epic rides over and over again.
---
Camp at the top of a mountain and wake up to watch the sunrise
An overnight hike to a viewpoint with a sunrise wake up is something for every hiker's bucket list, and it is sure to make you feel connected to nature like nothing else.
Some of the best sunrise viewpoint hikes are in New Zealand's South Island, the Dolomites in Italy, or British Columbia in Canada.
---
Bucket list events around the world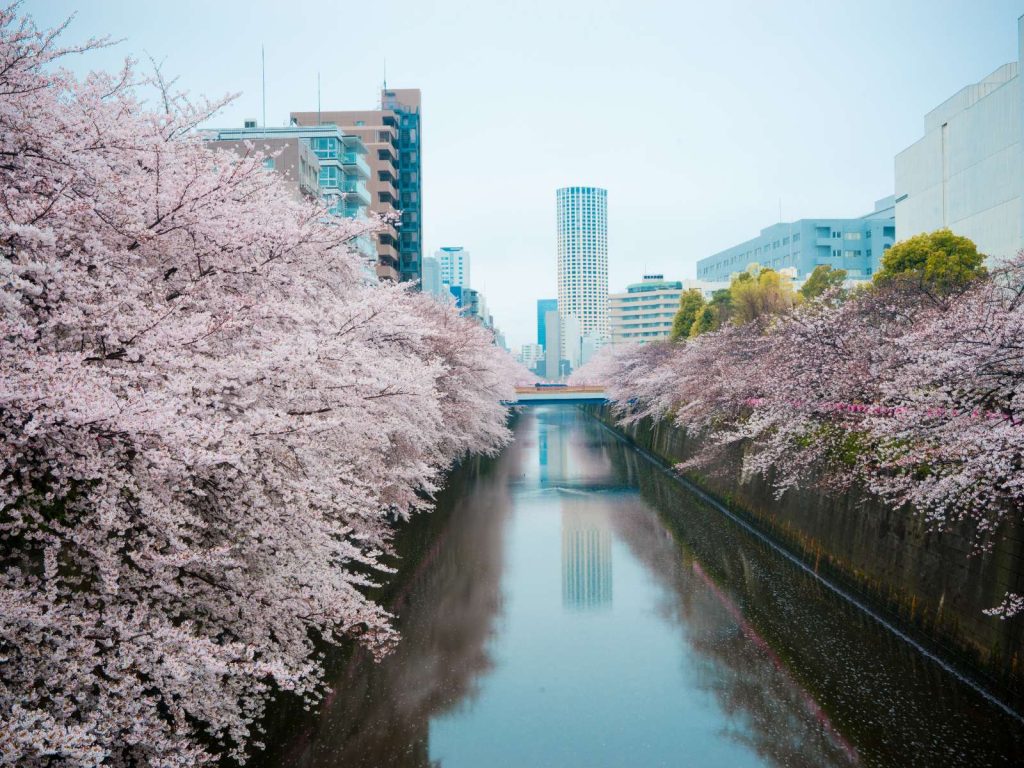 Visit Japan during the cherry blossom season
Japan's 'sakura' season brings literally millions of tourists to see the beautiful pink and white flower displays during their peak, typically from late March through to early April. It's one of the busiest times of the year to visit Japan but the crowds are worth it, just expect to get up early and venture beyond the main photo spots to be able to get shots without loads of people in the background.
---
See the fireworks at the Eiffel Tower on Bastille Day
I'm a sucker for a good fireworks display, and the Bastille Day fireworks in Paris are one of the world's best! There's just something about seeing neon colours shoot into the sky, and they're made even better when combined with a light show on one of the most famous landmarks on the globe, and an epic soundtrack that lines up with the bursts and booms of the pyrotechnics.
Bastille Day is France's national holiday, held on July 14th every year with a variety of events like parades, concerts, military flyovers and more, but the fireworks alone make it worth visiting Paris at this time of the year. You can see the fireworks from river cruises, hotel terraces or viewpoints, but the best spot is from the Champs de Mar right in front of the Eiffel Tower. It's totally free to enter but you'll need to get there hours in advance to get a good spot, we got there at about 4pm and enjoyed a picnic afternoon tea/dinner before the fireworks started at 11pm.
Book your accommodation in advance to ensure you get a decent deal, places get booked up quickly and prices skyrocket closer to the date.
---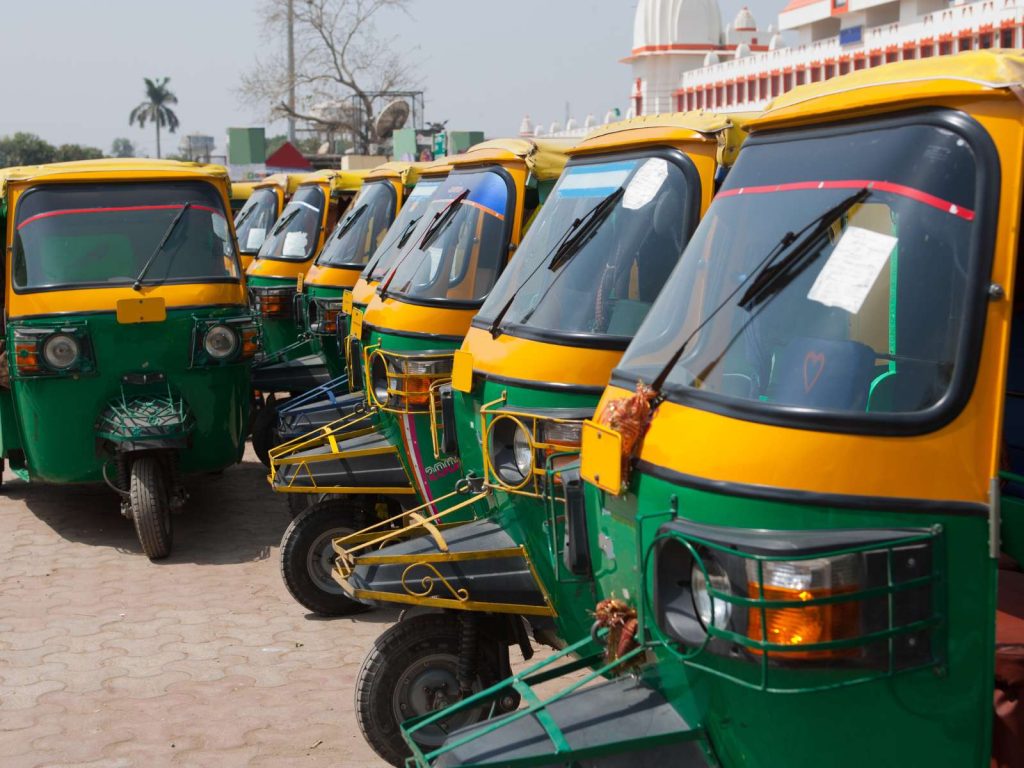 Do the Rickshaw Run
If you're up for a once-in-a-lifetime adventure, the Rickshaw Run is an epic road trip not for the faint of heart.
The original Rickshaw Run is a 3500km journey across India in a three-wheeled rickshaw (or as the Rickshaw Run team calls it, a 'glorified lawnmower'), with no set route, just a departure point and a finish line with a rough guideline of how to get between. Find two friends to join, submit your rickshaw design to have it painted before you arrive, and set off on a crazy adventure, with your fingers crossed for minimal breakdowns (both mechanical and emotional). The Rickshaw Run has recently expanded into Sri Lanka and the Himalayas too.
---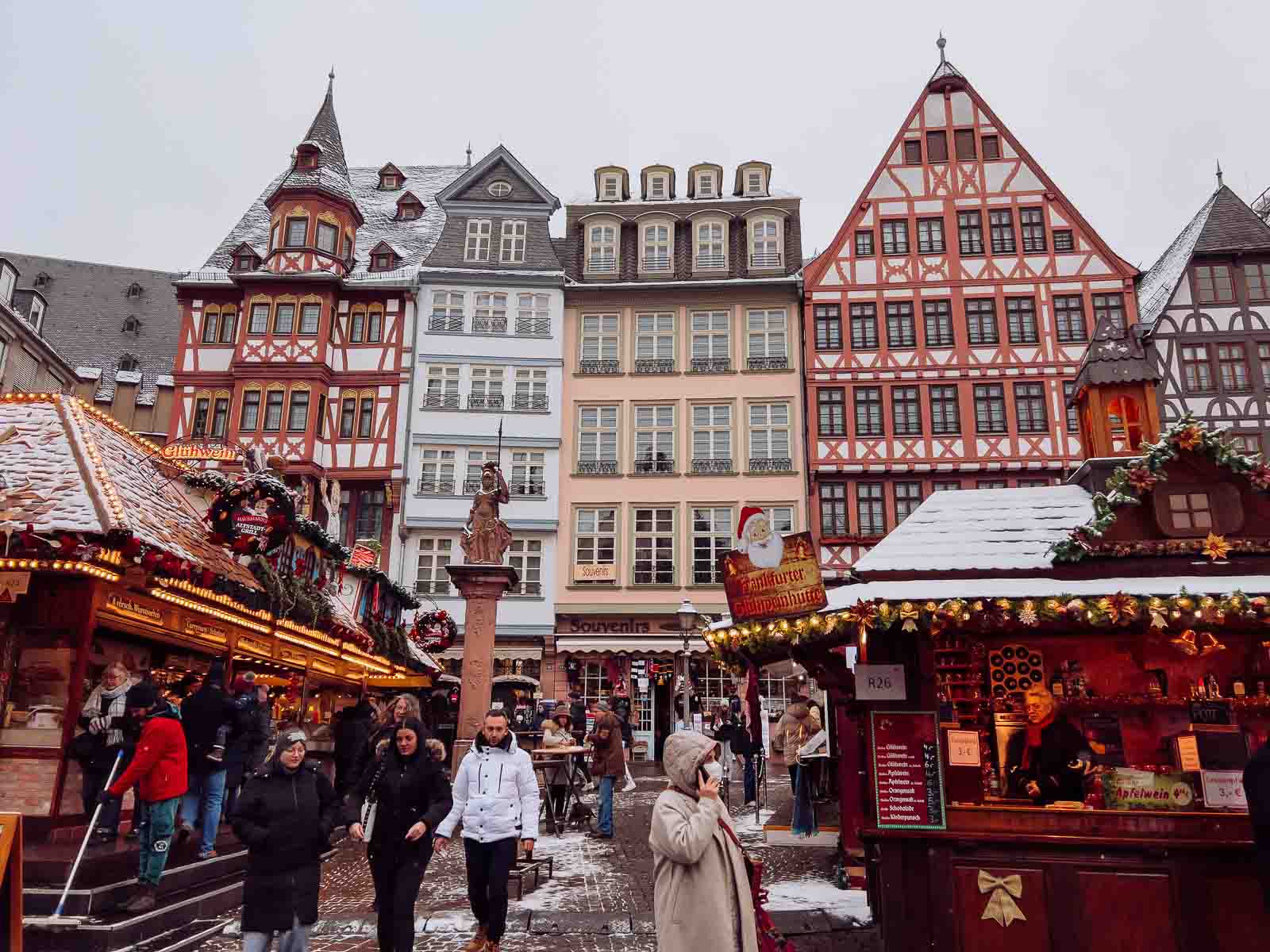 Visit a Christmas market in Europe
Europe's Christmas markets help make up for the short days and cold temperatures as the continent creeps closer to mid-winter, and for anyone who loves celebrating the festive season, they're absolutely something that needs to be on your Europe bucket list.
There are Christmas markets all over Europe but some of the most authentic ones can be found in Strasbourg and Colmar in France, Cologne and Nuremberg in Germany, and Innsbruck and Salzburg in Austria. I spent a month last year seeing the European Christmas markets by train, highly recommend!
Read more: Europe Christmas market train itinerary
---
Drink beer at Oktoberfest
The world's largest beer festival is held annually in Munich, starting in mid-September (I know, false advertising) and ending in early October. Welcoming more than six million people each year, the festival is a celebration of Bavarian culture, with plenty of hearty meals, huge kegs of beer and traditional music on offer.
Read more: Oktoberfest on a budget with Stoke Travel
---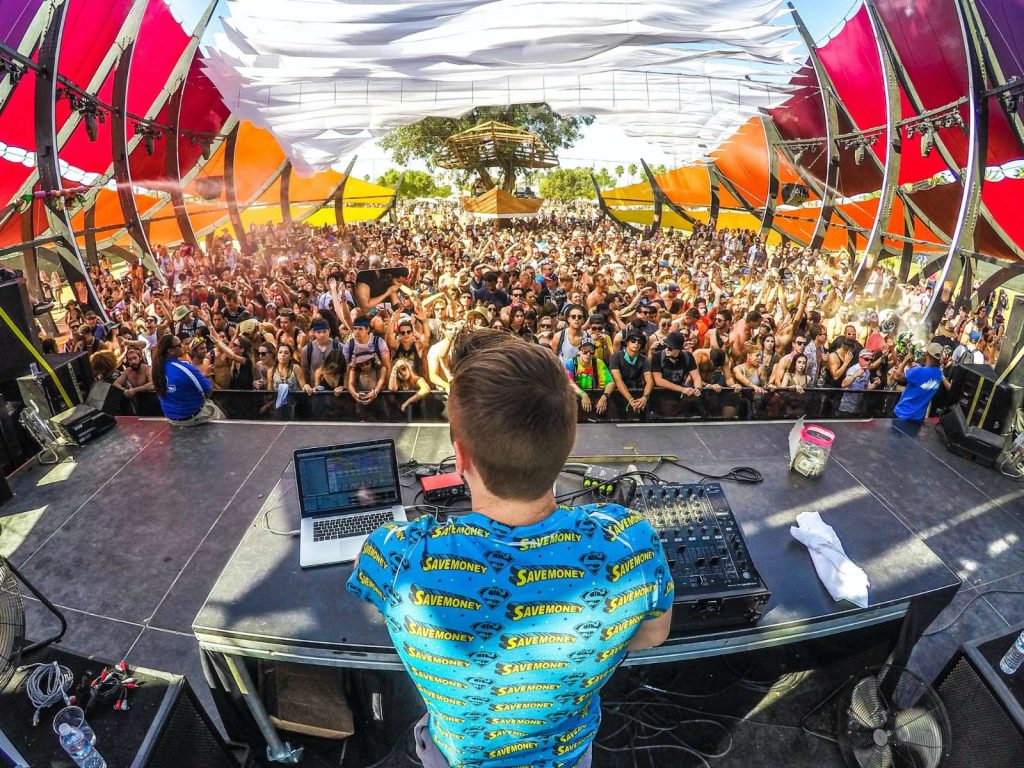 Spend a weekend at Coachella
Topping party-goers bucket lists from all over the globe, Coachella is held in Indio, California over two weekends in April each year with a total attendance of about 750,000 over the six days. The line up is often one of the most awaited announcements each year, with tickets selling out in minutes at each release.
I ticked Coachella off my personal travel bucket list way back in 2012 when I was studying in the USA, and I can honestly say it still stands as one of the best weekends of my life!
---
Go to India for Holi Festival
Holi Festival is a significant event on the Hindu calendar, marking the beginning of spring with a chaotic display of colourful powder being thrown amongst crowds of people, celebrating the victory of good over evil. It's a bit of an assault on the senses, with vibrant paint sticking to your hair and skin, loud music pumping throughout the cities and towns, and deliciously sweet treats being offered from roadside stalls, but it's an unforgettable experience nonetheless.
I visited India as a solo female traveller and had a fantastic time with no safety concerns whatsoever, however I have heard that Holi can be a hub for assaults and unwanted attention due to the sheer number of people roaming the streets. If you're a woman travelling to Holi solo or travelling with other female friends and aren't super confident about dealing with the risks of crowds, I'd highly recommend going with a group tour like G Adventures or Contiki to feel a bit safer.
---
Experience Mardi Gras in New Orleans
New Orleans' French Quarter is a vibrant hub of culture and entertainment at any time of the year, but during Mardi Gras it's truly taken to the absolute next level. Weeks of parades, shows and street festivals turn this part of the city into a party paradise, where revellers can dress up in colourful costumes, dance the night away under street lights and catch beads and other 'throws' being chucked into the crowd from parade floats.
Mardi Gras' date changes each year as it's based on the Christian dates of Ash Wednesday, Lent and Easter, but it's always in either February or March.
---
Go to Rio for Carnival
For a similar celebration with a South American twist, head down to Rio de Janeiro for Carnival, a massive street festival which boasts the title of biggest carnival in the world. With two million people partying on the streets per day, you can see why this buzzing event is worthy for travel bucket lists.
Attendants can soak up the incredible atmosphere, search for the most elaborate costumes, groove to samba music and join one of the blocos (block parties).
---
Go to Burning Man
Another desert festival to add to your wanderlist is Burning Man, an event dedicated to rejecting capitalism and instead encouraging self-reliance, inclusion and self-expression. Burning Man is a little bit like the 'Fight Club' of festivals, never talk about Burning Man, so what happens in the desert kind of stays in the desert!
The mysterious must-do hosts about 80,000 people each year at a temporary city built by its participants each year, with the entire thing packed up at the end leaving no trace behind.
---
Go to Mexico for Dia de los Muertos
The Mexican holiday 'Dia de los Muertos', or 'Day of the Dead', celebrates the lives of loved ones that have passed away with colourful parades and elaborate 'ofrendas' (tributes) welcoming the spirits of the dead back to the world of the living for a quick visit.
While the name sounds morbid, the festival is anything but, with bright flowers, intricate face painting, joyful music and delicious traditional meals all available to enjoy.
---
Spend St Patrick's Day in Dublin, Ireland
Experiencing Dublin's pub culture should be on your bucket list anyway, but visiting the city for St Patrick's Day (March 17th) is truly something else. The day honours St Patrick, the patron saint of Ireland, and celebrates Irish culture and heritage with street parades, Irish music, traditional dances and, of course, a lot of pints of Guinness.
---
Nature & wildlife bucket list experiences
Swim with wild dolphins
Experience the ocean's most playful residents with an up close and personal dolphin swim, where curious wild dolphins will zip and zoom all around you in the water. I've had two incredible wild dolphin swims in New Zealand, one in Picton (calmer ocean conditions as it's in a sheltered area) and one in Kaikoura (rougher conditions but more dolphins), and you can also find ethical wild dolphin encounters in Australia, Hawaii and in some countries in Central America.
Read more: Swimming with dolphins in Kaikoura
---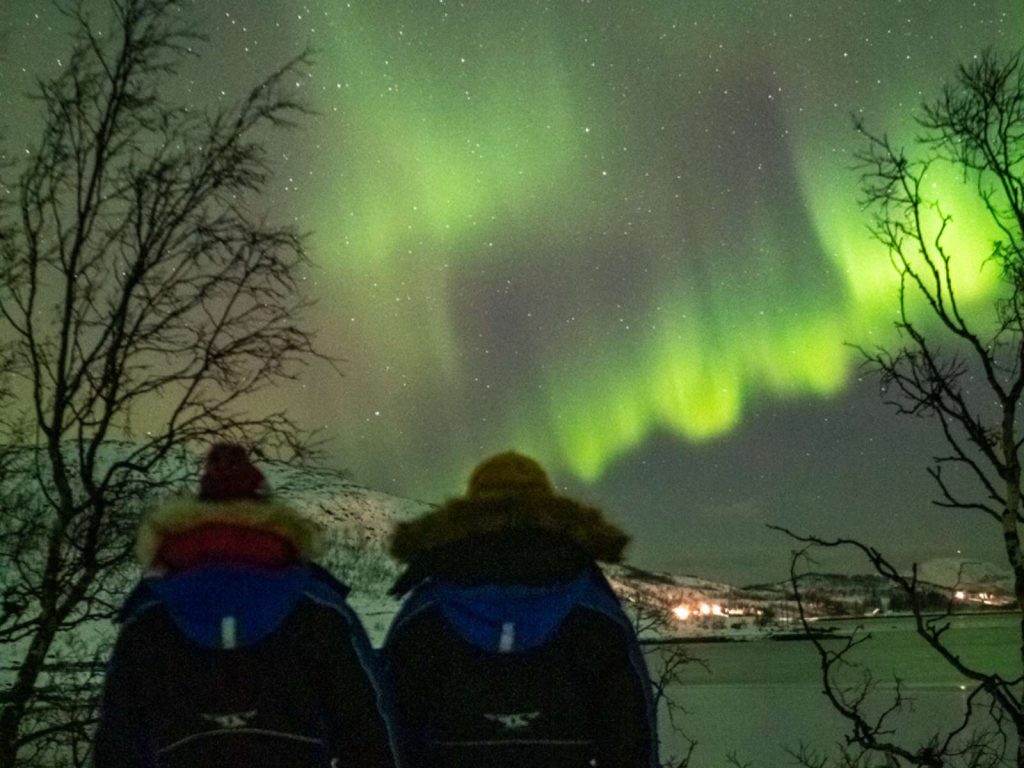 See the Northern or Southern Lights
With bright rays of green, pink and purple dancing in the sky, the ethereal phenomenon of the aurora is absolutely mind-blowing to see with your own eyes. It's actually caused by electrically charged particles from the sun colliding with Earth's magnetic field, and is easiest to see closest to the magnetic poles.
The Northern Lights (a.k.a. Aurora Borealis) can typically be seen from places like Finland, Norway and Iceland in Europe as well as northern Canada, whereas the Southern Lights (Aurora Australis) are most likely to be seen from southern New Zealand and Australia, although they are rarer to see than their northern counterparts as there's less land close to the south pole.
Read more: The perfect four day Iceland itinerary
---
Do a safari in Africa
Easily the most sought after animal experience in the world, an African safari is something all wildlife lovers should have on their bucket list. Search for the Big Five – lions, elephants, buffalos, leopards and rhinos – in their natural habitats, as well as spotting other majestic creatures like giraffes, zebras, cheetahs, monkeys and hippos.
There are plenty of safari options in Africa depending on what you're looking for, from budget-friendly camping trips through to ultra-luxe lodge-hopping with scenic flights or hot air balloon trips.
---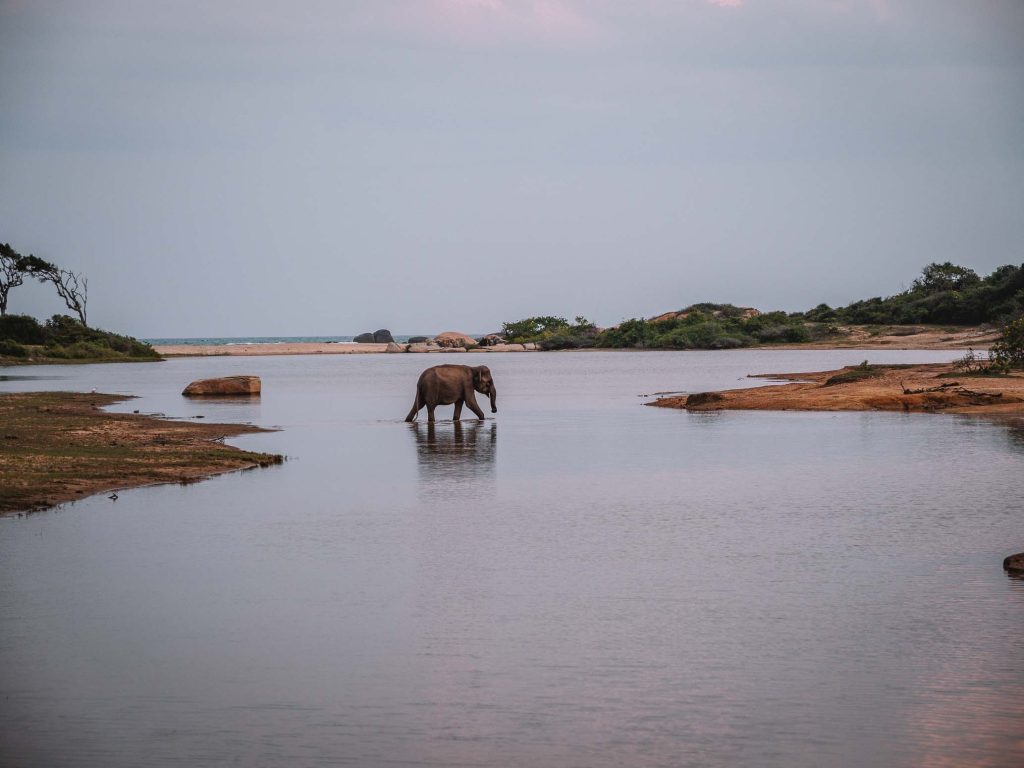 See elephants on the beach in Sri Lanka
While I haven't been fortunate enough to experience Africa's wildlife yet, I was able to spend my 31st birthday at a stunning eco-friendly safari lodge in Sri Lanka's Yala National Park, where wild elephants roam the beach right in front of the bar and restaurant.
Uga Chena Escapes is one of the most incredible places I've ever stayed (and I've stayed at lots of incredible places!) and it was an unforgettable trip, with luxurious cabins complete with free-standing bath tub and private pool, world-class all-inclusive food and drinks, and expert rangers taking you on daily safari drives to spot elephants, crocodiles, monkeys and the elusive leopard.
Read more: A detailed review of the stunning Uga Chena Huts in Sri Lanka
---
Set foot on Antarctica
One of the most remote destinations on the planet, visiting Antarctica is a top-of-the-bucket-list contender for travellers all over the globe. Antarctica obviously isn't your classic tourist destination, with harsh weather conditions and vast expanses of nothingness, but the giant icebergs, thriving penguin colonies and unique ecosystem make it worth the trouble to get there.
The most common way to reach the southernmost continent on Earth is by cruise from the South American port of Ushuaia, Argentina, though there are also a limited number of cruises from New Zealand each season as well as a handful of flights from Chile or South Africa.
---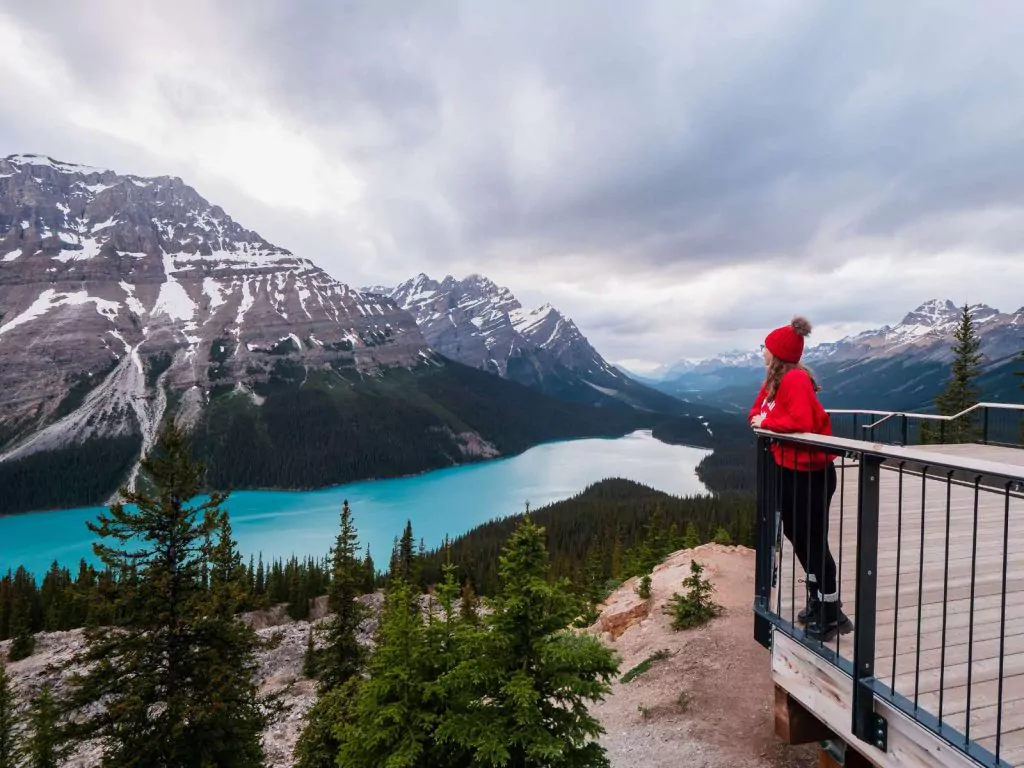 Visit the Gatorade Blue glacial lakes in Canada
The Canadian Rockies offer some of the most mesmerising landscapes of anywhere in the world, where unbelievably blue glacial lakes are bordered by jagged snow-capped peaks and thick pine forests.
I'd recommend getting a campervan and road tripping through Jasper National Park and Banff National Park to make the most of your time in this part of the world. Having your own transport, accommodation and self-catering facilities not only saves money but gives you much more flexibility to get to the main lakes like Louise, Moraine and Peyto outside of peak tour hours, which means smaller crowds and a better experience.
---
Watch stars in an International Dark Sky Reserve
For a truly humbling travel bucket list experience, head into an International Dark Sky Reserve to learn about astronomy, connect with nature, and see the night sky at its absolute best.
While there are many places around the globe where you can enjoy a fantastic display of twinkling stars, there are 21 certified International Dark Sky Reserves which have specific policies in place to minimise light pollution and preserve dark sky tourism.
Some of the most renowned IDSRs are Aoraki Mackenzie in New Zealand which includes stunning Lake Tekapo, Snowdonia National Park in Wales, Big Bend in the USA and Alpes Azur Mercantour in France.
Read more: The best things to do in Lake Tekapo, New Zealand
---
Float in the Dead Sea
Located between Jordan and Israel, the Dead Sea is almost ten times saltier than the average ocean salt content, making it impossible to sink which is a very strange sensation! The water and mud is packed with minerals, providing therapeutic properties for tourists looking to rest their muscles and rehydrate their skin.
Before you go, make sure you don't shave any part of your body within the two or three days prior, because if the salt gets into any micro-cuts you'll be in serious pain.
Read more: The ideal 7 day Jordan itinerary
---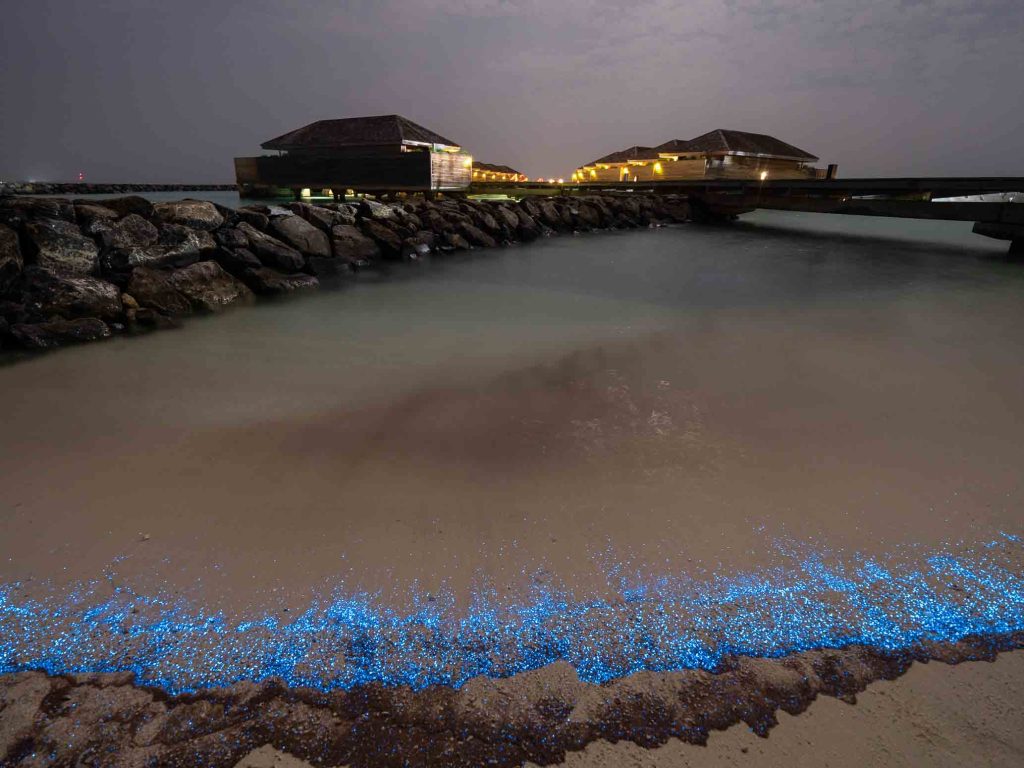 See bioluminescence in the ocean
Bioluminescence is a natural phenomenon where living organisms emit light, and one of the most common ways to witness it is bioluminescent micro-plankton which lights up when disturbed, like when waves crash on the beach. You can witness in many places around the world including Puerto Rico, the Maldives, Thailand, Mexico and Japan.
Read more: A Maldives solo travel guide
---
Relax in the Blue Lagoon in Iceland
This geothermal pool complex in southwest Iceland is just a short drive from Reykjavik's airport, making it an easy first stop or final destination of any Iceland road trip. The water is mineral-rich, with high concentrations of silica, algae and sulfur, great for a relaxing and rejuvenating break from Iceland's typically harsh weather conditions.
There's no denying that the Blue Lagoon is heavily commercialised, with expensive tickets and thousands of visitors each day, so for somewhere a bit lower key you could try the new Sky Lagoon which boasts an infinity-edge pool with ocean views. Dreamy!
Read more: Four day South Iceland road trip itinerary
---
Food & drink bucket list experiences
Eat croissants in a Parisian park or square
Paris has a bit of a reputation for not meeting travellers' expectations, but after five visits to the City of Lights and Love, I stand by the fact that it's in my list of all-time favourite cities. I adore French cuisine (and by that I mean pastries, bread and cheese), I know a little bit of the language, and I feel like everyone's life would be happier if they had beautiful squares and parks to spend their lunch break at.
Search the local boulangeries (bakeries) to find the ultimate croissant or pain au chocolat, then head to Place des Vosges, Jardin du Luxembourg or Jardin des Tuileries to enjoy the flaky, buttery goodness.
---
Learn local recipes at a Vietnamese cooking class
There's no better way to immerse yourself in local cuisine than by taking part in a cooking class, and Vietnam's fresh ingredients, flavoursome herbs and spices, and budget-friendly prices, make it the perfect place to try your hand at cooking up local dishes.
Most cooking tours will take you through a bustling market before heading to the kitchen to make things like rice paper rolls, bánh mi and phở from scratch.
Read more: How to spend three weeks in Vietnam
---
Go winery-hopping in Napa Valley
Whether you're a vino aficionado or a newbie to the wine world, a winery tour is always a brilliant way to get an understanding of a region's culture. The Napa Valley in northern California is a wine country boasting more than 400 wineries, ranging from small, family-owned boutique suppliers through to commercial giants bottling some of the most popular wines in the USA.
---
Do a food tour in Bologna, Italy
As the gastronomic hub of Italy, and one of the stand-out culinary capitals in the world, Bologna is a must-visit destination for any foodie traveller. Easily visited with a day trip from Florence, Bologna is best explored by food tour with a passionate local guiding you around the city's best eateries.
On my recent visit I did a food tour with local legend Mattia from Delicious Bologna, and it was genuinely one of the best food days of my life. We tried cheese, cured meats, aged balsamic vinegar, local wine, multiple varieties of pasta, fresh gelato and more! The Emilia-Romagna region, where Bologna is located, is famous for its top-notch ingredients and local artisans, so you're eating the best food, in the best food region, in one of the best food countries. Divine!
Read more: 50+ epic things to see and do in Italy
---
Eat at a Michelin-starred restaurant
Dining at a Michelin-starred restaurant is the ultimate gastronomic experience, and it's something you can tick off your bucket list in cities all over the world. To get a coveted star a restaurant has to be the crème de la crème in terms of food quality, service, presentation and atmosphere, and many are booked out weeks or months in advance by connoisseurs wanting to get a taste (literally) of their award-winning dishes.
---
Dress up for a fancy high tea in London
A trip to the UK wouldn't be complete without partaking in the quintessential British of an afternoon tea of club sandwiches, scones and, of course, tea, in a fancy tea room.
London has plenty of iconic tea rooms to choose from, including the luxurious Ritz London, Claridges or Savoy, or go for a more modern and Instagrammable experience at Sketch London or Prêt-à-Portea at the Berkeley.
---
Landmarks to add to your travel bucket list
See the view from the Burj Khalifa
Standing at a staggering height of 828 metres, the tallest building in the world is Dubai's Burh Khalifa. Head up to the observation deck on the 124th floor for panoramic views of the city's iconic skyline and the desert beyond.
The structure is equally, if not more impressive from ground level, and you'll probably feel a little dizzy when looking up towards the building from right below. Don't miss the free fountain shows that run in front of the Burj Khalifa each evening.
Read more: What to do with three days in Dubai
---
Visit the Taj Mahal at sunrise
Widely regarded as one of the most beautiful buildings on Earth, Agra's Taj Mahal is an Indian icon and somewhere you have to have on your travel bucket list. Sunrise is the best time to visit, when the fog lifts and soft sunlight illuminates the white marble mausoleum.
As you can imagine, the Taj is packed with visitors every second of the day, so your only chance of getting the main photo spots with no one in the background is to line up super early and boost to them as soon as you get through security.
I was travelling solo in India and you can't take tripods into the Taj Mahal complex, so I decided to book a local photographer who was an expert at snapping the best photos. The Taj opens 30 minutes before sunrise and we got there 30 minutes before that to be close to the front of the line. Because I was with a local guide we got to go through the 'locals' line which is faster and we were the first ones through the security gates! We headed straight to the famous Diana's Bench to get a few good shots with literally no one in the background before moving on quickly to other spots, and we were always finished before the next people caught up.
---
Wander around the Ancient City of Petra
Jordan's ancient city of Petra is a UNESCO-listed World Heritage Site that was once the capital of the Nabatean Kingdom, between the 4th century BC and 2nd century AD. It's home to an incredible network of ancient tombs, temples and houses, carved into orange sandstone cliffs, and is one of the top bucket list experiences for those travelling to the Middle East.
Walk 2km through the winding gorge known as the Siq to reach Petra's main monument, the Treasury (locally known as Al-Khazneh), a towering temple at 39 metres high. But the treasures don't stop there, I'd recommend venturing further into the city and climbing the 850 steps to the Monastery, equally as impressive with less crowds. Just maybe don't do it in the middle of the day in August like I did, or you might die from exhaustion!
Read more: Solo female travel in Jordan
---
Spend a day exploring Angkor Wat
Angkor Wat is a giant temple complex in Siem Reap, Cambodia, with more than 70 temples and other religious buildings set amongst 400 square kilometres of Angkor Archaeological Park.
It was built in the 12th century by a Khmer as a tribute to the Hindu god Vishnu, before being converted to a Buddhist temple in the 14th century. It was abandoned in the 15th century and unused until it was rediscovered in the late 19th century, these days hosting millions of visitors from all over the world each year.
Book a local guide to take you on a proper tour and teach you all about Khmer history and culture while you admire the temple ruins.
---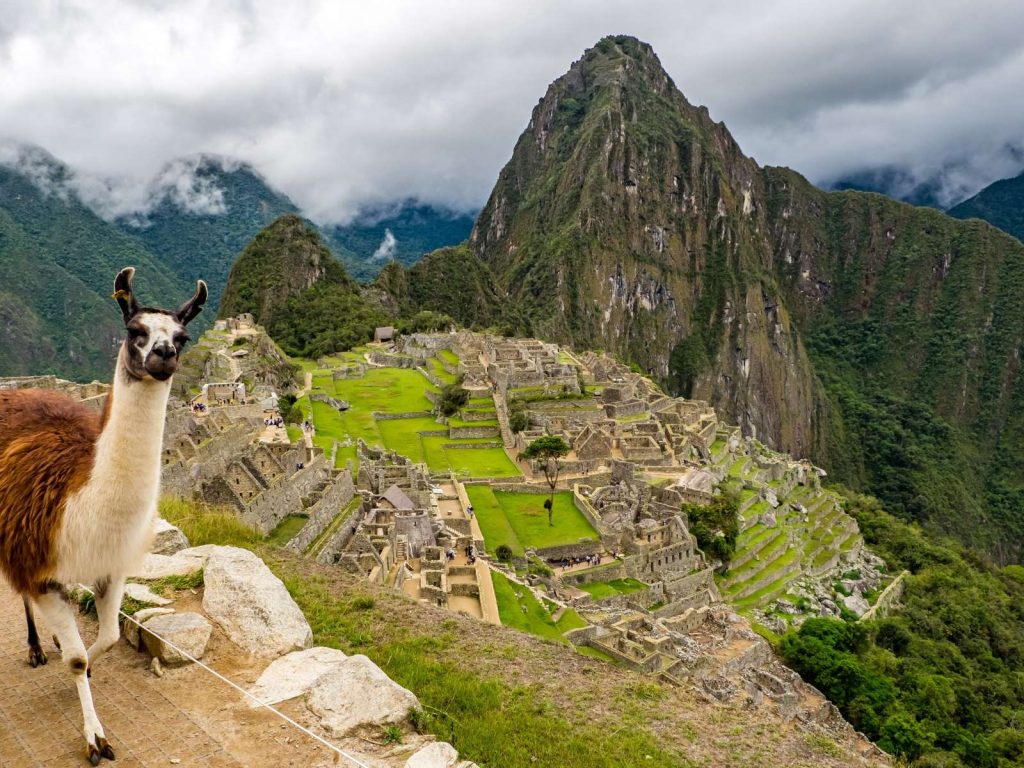 Hike up to Machu Picchu
The ancient Incan city of Machu Picchu is one of South America's most important archaeological sites, built into the steep mountains of Peru's Andes in the 15th century. With sacred temples, stone houses and agricultural terraces still standing at 2430m above sea level, the UNESCO-listed site is an incredible example of the Inca civilisation's impressive engineering skills that were well before their time.
Travellers can make the pilgrimage to Machu Picchu along the famous 42km Inca Trail hike, or there are taxi/bus/train combos available for those not so keen on the walk.
---
Other epic experiences for your travel bucket list
Road trip around New Zealand and Australia
I might be biased because this is my corner of the world, but you'd be hard-pressed to find better road trip destinations than New Zealand and Australia.
New Zealand boasts a superb range of scenery within easy driving distance, from paradise beaches to magical fjords to glacial lakes flanked by snowy mountains. You could easily spend months here and never get bored, but a few weeks per island is enough to give you a taste of what Aotearoa has to offer.
Australia on the other hand is much, much bigger and would require the better part of a year to see all the main spots, but a shorter trip could still have you ticking off bucket list destinations like the tropical coast of Queensland, Tasmania's unspoiled national parks, Western Australia's dreamy beaches and the buzzing cities of Sydney or Melbourne.
Read more:
---
Go on a working holiday
Leisure trips are loads of fun, but nothing compares to actually moving abroad to work and live. Your options for working holidays will depend on your passport and visa requirements, but some popular options are Australia, New Zealand, Canada, the USA, UK, France and Argentina.
Living abroad can be daunting, but it's one of the best ways to meet new people, open your eyes to other ways of living, and hone your independence and problem solving skills.
---
Watch a show on NYC's Broadway or London's West End
Witnessing a live performance of award-winning musicals like Wicked, Hamilton or the Book of Mormon is a must-do for any theatre geeks, and there's a seemingly endless selection to choose from in entertainment hubs like Broadway, the West End or Las Vegas.
---
Sail a yacht around the Mediterranean
If spending your days swimming in crystal clear bays and your evenings sipping happy hour cocktails at beachfront bars sounds like an absolute dream for you, book your next trip to the Mediterranean for a spot of island hopping around Greece or Croatia.
I sailed through Croatia's islands with the legends at Medsailors a few years back and loved it so much that I'm heading to Greece in a few months to do their tour there next!
Read more: Why you should sail Croatia with Medsailors
---
Visit the place where your parents/grandparents were born
If your parents or grandparents were born elsewhere to where you grew up, you should definitely have their home country on your travel bucket list for a future trip.
If they're still around then consider taking them with you for an unforgettable family experience, if they can't travel then be sure to bring home a memento of your trip, and if they're no longer with us then consider doing some family research to find a particularly special place to visit or distant friends or relatives to meet when you're there.
---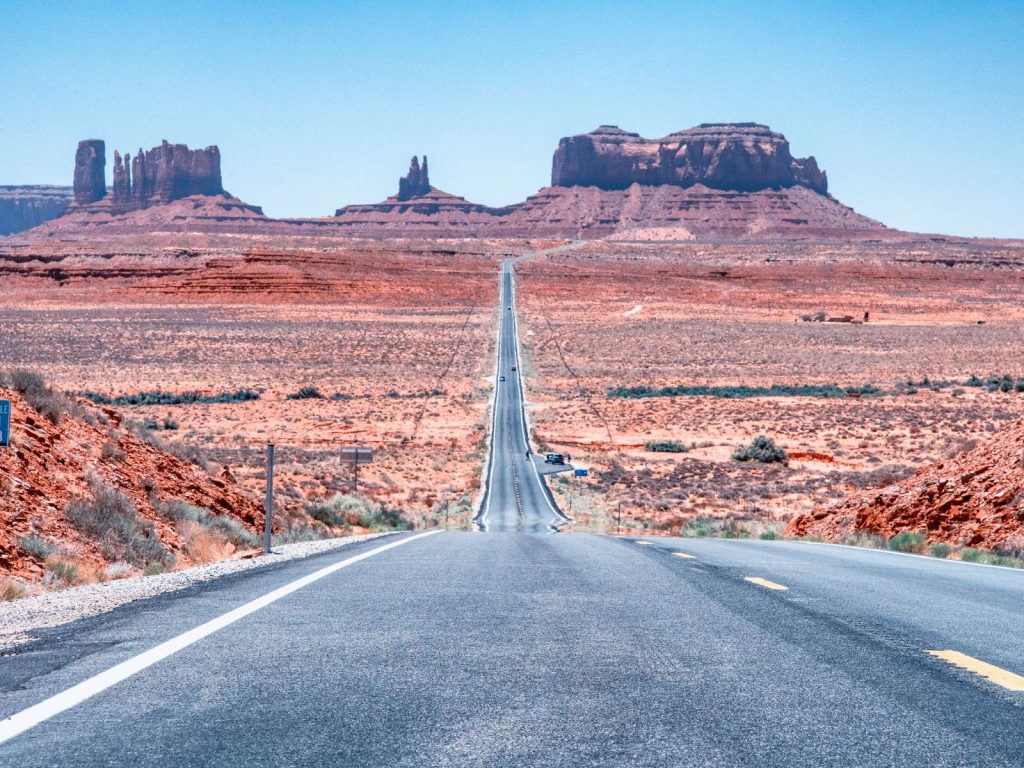 Drive Route 66 from Chicago, Illinois to Santa Monica, California
The road trip of all road trips, driving Route 66 is an 3940km (2448 mile) drive from the Windy City (Chicago) through to the famous ocean pier of Santa Monica in coastal California. This historic highway passes through eight states, via vintage diners, iconic roadside motels and a number of National Parks you could stop at on the way.
---
Stay in an overwater bungalow
As far as bucket list accommodation goes, an overwater bungalow probably tops the list for millions of travellers around the world. Everyone wants to know what it's like to get out of bed and jump straight into the ocean direct from your private bungalow's deck.
The Maldives and French Polynesia are probably the most famous destinations for overwater bungalows, but you can find some more affordable options in Vietnam, Thailand, the Philippines and Fiji.
I stayed in a basic but beautiful overwater bungalow in Vietnam for less than $65USD per night, including breakfast! I think it's probably the cheapest overwater bungalow in the world, and it's called Naomi Resort in Phu Quoc.
Read more: The best things to do in Phu Quoc, Vietnam
---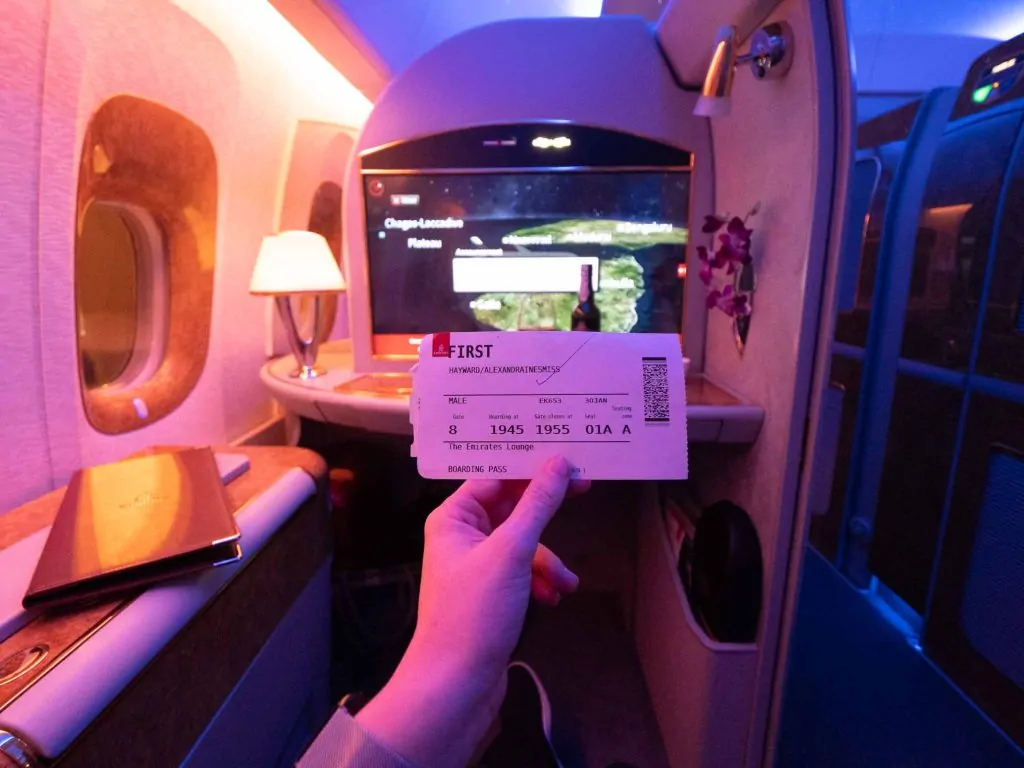 Fly first class
See how the 1% travel by booking yourself a seat in first class for an extra special treat. First class tickets are unsurprisingly super expensive, but if you're smart with your loyalty points and travel plans, you might be able to get a crazy cheap first class experience.
I recently flew first class on Emirates (!!!) from Sri Lanka to the Maldives, spending less than $115USD on the flight. I paid for the rest with Emirates Skywards miles which I had accumulated from a few years of travel, but I was never super loyal to the airline and didn't have a points credit card. This particular flight is just a very cost-effective way of flying first class, it's only 1h 50m (in my case even shorter due to a pesky tailwind) but you get all the epic Emirates first class benefits of fancy champagne or port, Arabic coffee, a three course meal, lie flat seat, a privacy door and top-notch service.
---
Learn a new language through immersion
There's no better way to learn a new language than to throw yourself in the deep end and just move to a non-English-speaking country, where you're forced to communicate in a foreign tongue.
If you studied French or Spanish at high school, why not move to Europe or South America for six months and see how quickly you can pick it back up? Or if you're brand new, I'd recommend booking in to some beginner classes in your new destination to help you hit the ground running with things like introductions, directions and basic conversation.
---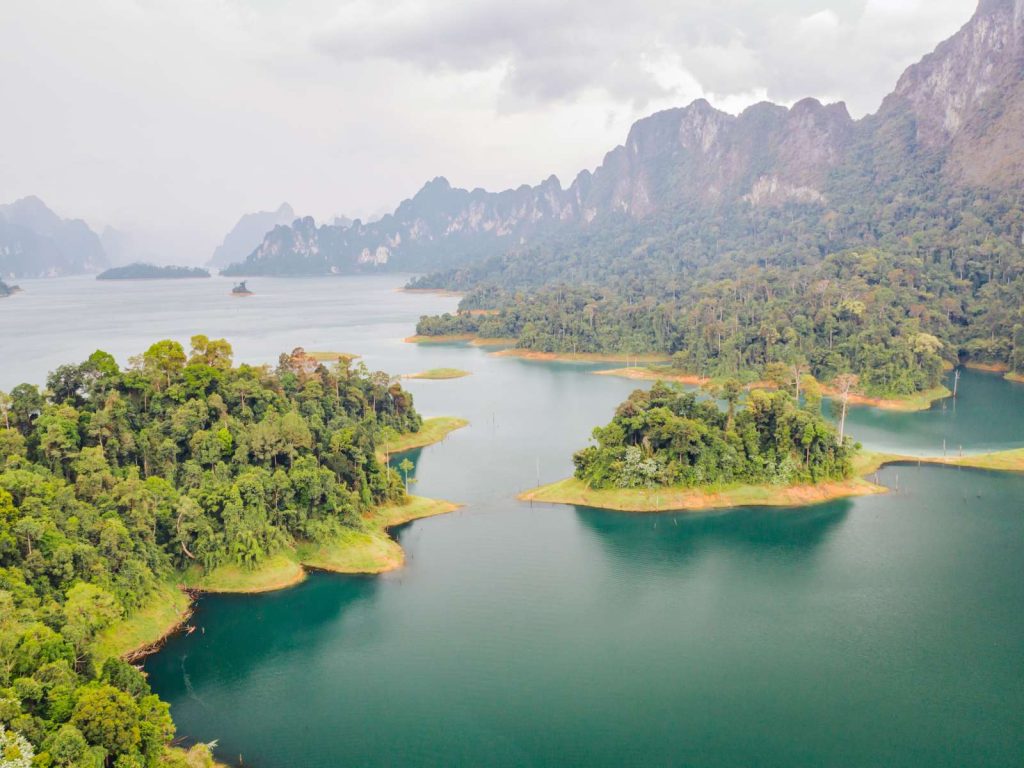 Backpack through Southeast Asia
It's a backpacker rite of passage to head to the budget-friendly region of Southeast Asia and spend a few months exploring in elephant pants, eating banana pancakes, and considering never returning to an actual desk ever again.
Thailand, Cambodia and Vietnam are an easy trifecta if you have at least a few weeks, and if you're staying for longer you could add on unspoiled landscapes in Laos, hectic cities in Malaysia and the cultural melting pot of Singapore, or venture slightly further to the dreamy islands in Indonesia or paradise beaches in the Philippines.
---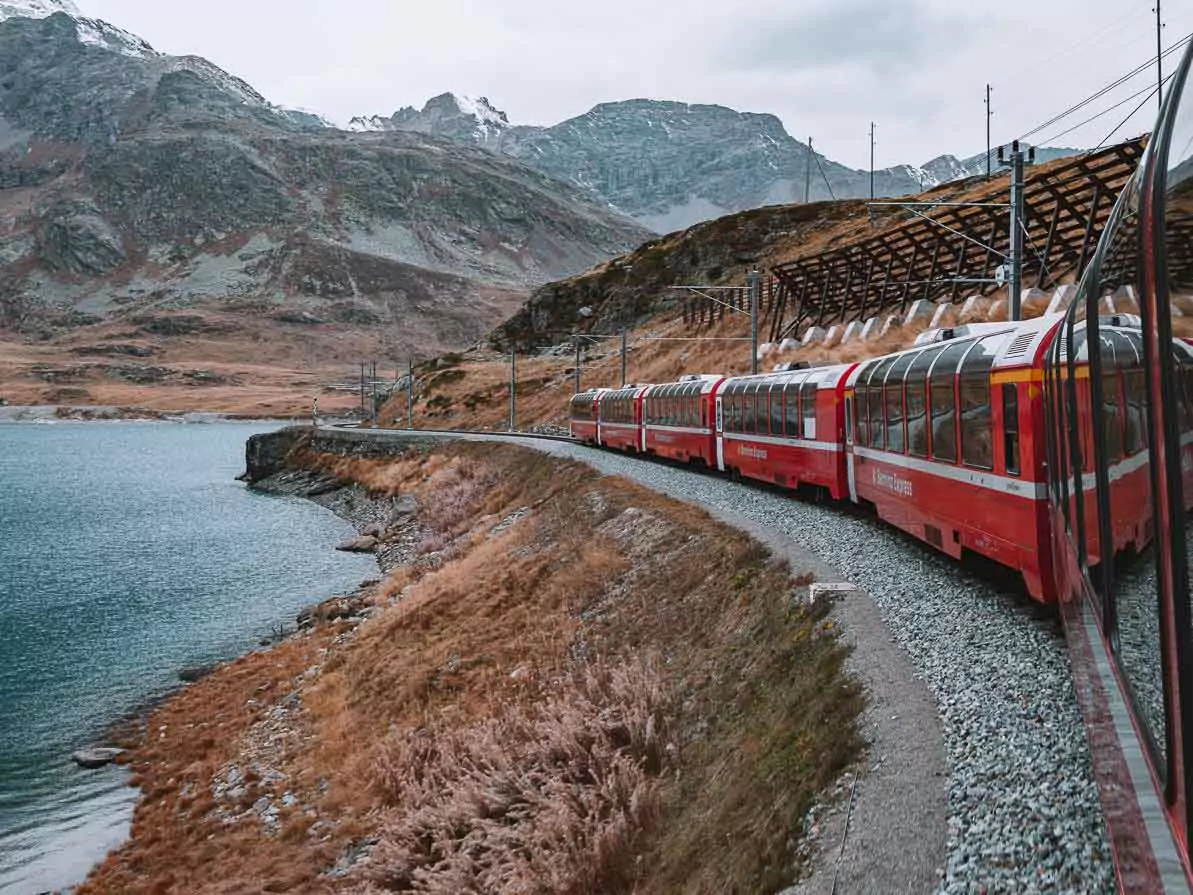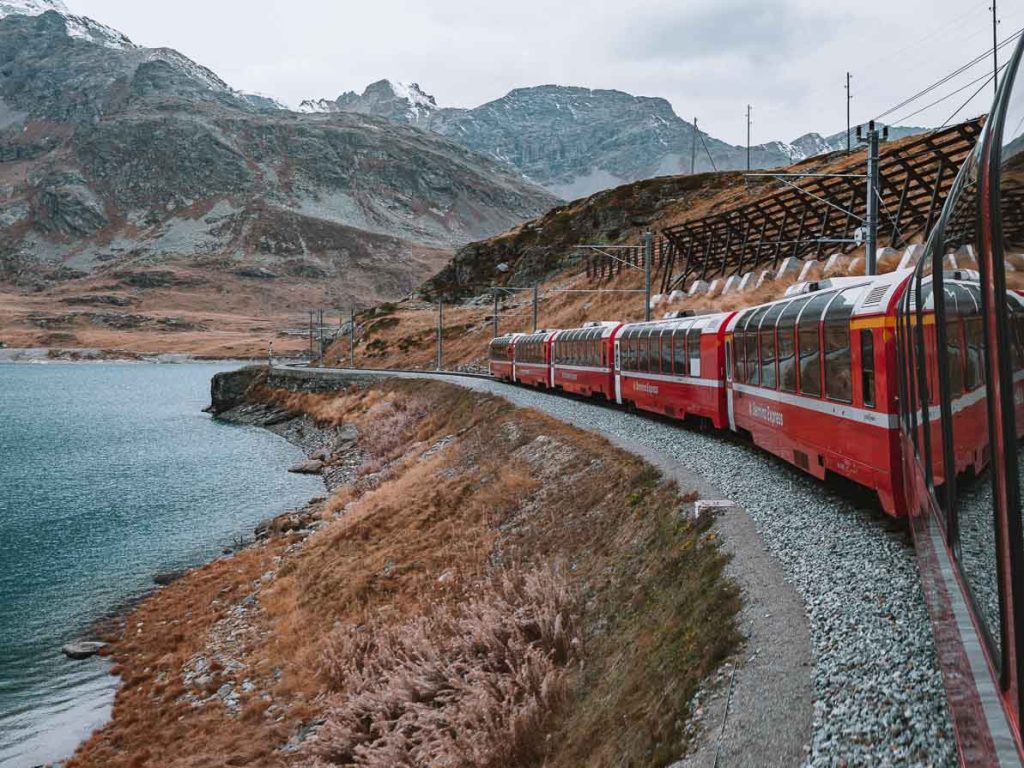 Explore Europe by train
Sure, flights between European hubs might be crazy cheap, but if you're travelling for an extended period with lots of stops along the way, chances are a train journey will be more comfortable, scenic and probably cheaper overall, and it's way better for the environment.
I recently spent two months in Europe visiting 23 cities in 11 different countries using a Eurail Pass, which saved me more than €1400 compared to point-to-point tickets and significantly more compared to buying last minute flights in the lead up to Christmas.
Read more: Two months in Europe itinerary
---
Volunteer to support local community and environment
Give back while you're out seeing the world with a trip that involves volunteering your time and skills. There are loads of volunteering options around the globe, as well as small group tours like Intrepid and G Adventures that often include an element of volunteering or some kind of community service in their trip itineraries.
Just be aware of the ethics around how to volunteer in the right way, like not doing anything you're unqualified for (e.g. building houses when you have no idea what you're doing), avoiding any multi-day volunteering programmes involving children unless you're a trained educator or medical professional, and not participating in anything where wild animals are held captive or used for entertainment purposes.
Some good examples of ethical volunteering opportunities are marine conservation programmes, turtle hatching and protection, beach clean ups, shelters for dogs and cats, teaching English if you're qualified, or helping NGOs with things like social media, marketing and admin if you've got the correct permits to work and are providing additional support rather than taking away a job that a local should be paid for.
---
Wowza, if you've made it to the end of this insanely long travel bucket list then I'm impressed! With all that in mind, what is at the top of your bucket list? Let me know in the comments!