Kia ora!
For those of you who don't know, 'kia ora' is a greeting in te reo Maori, the indigenous language of Aotearoa New Zealand and my ancestors. It's one to add to your vocab list if you're planning on visiting New Zealand!
My name is Alexx, I'm a 29-year-old solo female traveller, blogger and photographer, and I'm the one behind the keyboard and the lens here at Finding Alexx and at @findingalexx on Instagram.
I'm obsessed with discovering epic experiences all around the globe, and my life's mission is to help other travellers explore confidently, responsibly and safely, all while having the absolute time of their lives.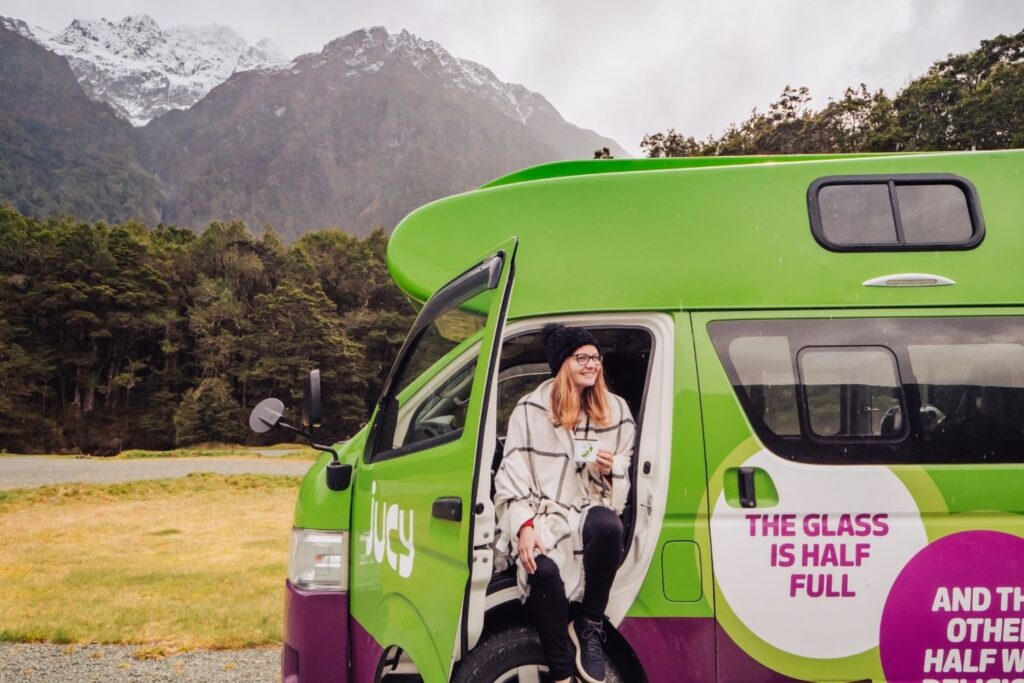 Before we get into my origin story, I want to let you know that I'm not your typical "travel influencer".
I don't have a behind-the-scenes Instagram husband who takes all my photos, I don't run around overwater bungalows in floaty red dresses (mainly because I can't afford to stay in an overwater bungalow haha) and I'll never, ever pretend that my life or my travels are perfect.
What I will do is show you what it's like to actually travel as a single woman in her 20s, how to take brilliant photos without needing to hire (or marry) a professional photographer, and how to plan incredible itineraries for your own adventures without breaking the bank or needing to lower your standards. I don't consider myself a budget traveller or a luxury traveller, I just always aim to make the most of my money, and I'll teach you how to do that too.
I'll also show you that it's possible to define success on your own terms, and to be happy and fulfilled without needing to meet society's expectations or arbitrary milestones. I'm all about putting in the work to figure out your personal values, and then using those as the foundation to build your life on. And if you're struggling with that, I'll show you how travel, discovering new places, opening your mind and getting out of your comfort zone can truly help you find yourself and your path. Hence the name Finding Alexx!
My travel story began with a university exchange at 19 years old, and ten years later I'm a full-time travel content creator working with travel and tourism brands all over the world.
There's been a lot of work and play in between, including two degrees (and a massive student loan), six years in marketing for a global youth travel agency, 57 countries stamped in my passport, a two-year working holiday visa in the UK, nine months of a solo round the world trip, and a casual pandemic which turned the entire world upside down. Hey, it can't be all fun and games!
Here's a bit more about my journey over the past decade, it's a long read as there's lots to share but if you want to skip ahead here's a summary:
---
Where I started
I grew up in Hamilton, New Zealand, a city best known for being super boring 🙃 but it isn't as bad as people think it is!
My family didn't travel a huge amount when I was young. We were very fortunate to have a few beach holidays in Australia, skiing trips in Queenstown and one big trip to London/Paris for a couple of weeks when I was a teenager, but we never went anywhere that was too dissimilar to New Zealand.
After high school I decided to move to Auckland (just 1.5 hours from home) to study a double degree of marketing and psychology, and when I was 19 I was given the opportunity to study abroad for a semester. I was able to choose from universities in the USA, France, Denmark, Canada, Germany, Japan, Norway or Singapore, which is a nightmare for an overthinker like me. I get major analysis paralysis so if you put too many choices in front of me I'll basically self-combust.
So I did what any other Millennial would've done… I based my decision on my favourite TV show from my teenage years, the OC. While Newport Beach wasn't exactly an option, San Diego was, so I made sunny Southern California my home for one glorious semester.
Yep! My first solo trip was getting on a plane at 19 years old, for a six month exchange to a continent where I literally knew no one. You could say I threw myself into the deep end of solo travel.
The trip didn't come without its hurdles, like being detained in USA immigration on arrival because the embassy sent me a photocopied form instead of the original, and my luggage going missing and having to buy clean clothes to wear to my first day from a 24 hour Walmart at 2am, but six months later I had gained an extraordinary amount of self-confidence, met a bunch of friends I still keep in touch with a decade later, and managed to visit Mexico and Canada as well as both the East and West Coasts of the USA.
I also went to Tijuana for six hours of tequila shots and crossed the border back to the USA at 4am, ate copious amounts of cheesecake from the Cheesecake Factory, did a keg stand at a frat party just like you see on the movies, attended 2012 Coachella (the best line up EVER and I still stand by that) and partied with Far East Movement in the VIP section of P Diddy's Billboard Music Awards afterparty in Vegas.
---
How I got into the travel industry
Coming home to little ol' New Zealand after six months of craziness in the States was a bit of a shock to the system, but I had another two years of uni to finish up.
The final requirement of my double degree was a six month internship, and I managed to hit the absolute jackpot with a marketing internship at STA Travel, the world's largest student and youth travel agency. STA Travel HQ was in the UK and they had stores all over the world, including 14 in New Zealand run out of a small head office in Auckland.
My job entailed running the social media for our New Zealand division, writing blogs, making changes on the website, planning events and more, and I absolutely loved it. My colleagues were legends, they showed me the opportunities that a career in travel could bring and I am forever grateful for having so many amazing role models to look up to in those early years of my work life.
The travel industry is notoriously underpaid and for the first 18 months or so I was on such a low wage that I ate two minute noodles for lunch most days, but there were some pretty epic perks like free work trips and heavily discounted personal travel. I also started taking photos on my own trips which were used throughout our global marketing, which is what kicked off my love for capturing travel content.
I started Finding Alexx as a passion project for sharing my itineraries, photos and travel tips from my personal trips, but my actual job was always my top priority.
After 3.5 years in the NZ head office and working my way up to Senior Marketing Executive, the big wide world was calling. And when the world calls, you better answer!
---
Moving to the UK
I decided to move to the UK after breaking up with my boyfriend when I was 25. Nothing like making crazy life changing decisions while you're going through emotional turmoil.
As Kiwis we're eligible for a two year working holiday visa for the UK until we're 31, and I knew I wanted to be based somewhere where I could explore new destinations on weekends. That's not so easy from New Zealand when we're literally thousands of kms away from the nearest country.
I was really lucky to be working for a global company that encouraged employees to transfer to different divisions, and I was able to secure a role in our global marketing team in the London head office.
I left NZ on 31 May 2017 for a quick holiday with my childhood best friend and her boyfriend, we met up with another friend in Greece and Italy for two epic weeks, then I headed to London by myself to start my new life!
Living in London is one of my life highlights and I'd recommend anyone who's considering it to GO FOR IT. It's actually hard for me to write about it because I miss it so much haha but let's just say if I could relive those two years again I would. Weekend trips to Europe, drinking Pimms cans in Kensington Park every Friday night, living ten minutes away from the biggest shopping mall in the UK, this is the stuff dreams are made of.
---
When one door closes, another one opens
While London life exceeded all expectations, unfortunately my job was a major let down. I moved from a small NZ office where I had creative control and a brilliant team around me, to a messy global head office with shitty leaders, too much red tape and horrendously inefficient processes.
There were so many incredible young people who I worked with but our management team were just soul-suckers, and my boss was particularly difficult to deal with. I started the job hoping to stay in London long-term and work my way up to Marketing Director of the company, and 18 months later I was struggling to find the motivation to even get out of bed each day and sit at my desk next to my boss who was standing in the way of any career progression and was basically just making my work-life hell. I was consistently being undermined, undervalued, and was living in a constant state of stress and anxiety trying to deal with a job that I hated, not knowing what was going to happen next.
But you know what they say… When one door closes, another one opens.
I'm very much an "everything happens for a reason" kind of person. I don't do regrets, I don't dwell on the "what ifs", I take things as they come and try to make the most of every situation.
As my job got worse, I started using my lunch break to dissociate from reality and dream about travel. I discovered a super cool search tool called the Everywhere search on Skyscanner, which lets you put in your origin, select your travel date and then choose "Everywhere" as your destination, giving you a list of destinations ordered by the cheapest flight.
Any fellow spreadsheet nerds here? I created a Google Sheet and started noting down where the cheapest flight would take me if I left London the day my work visa expired. And then I noted down where the cheapest flight the following week would take me. And so on, and so forth. After a few weeks of this I has multiple spreadsheets with 52-week-long itineraries I could follow to make my way around the world travelling on the cheapest flight every Tuesday.
---
52 countries in 52 weeks
My UK visa was ticking away and with a few months left in the country, I started to plan a crazy career move to being a full-time digital nomad.
During my time in London I started focusing more on my blog and Instagram, and I started collaborating with hotels, tour companies and activity providers on personal trips. To begin with I was offering a lot of content in exchange for discounts or maybe free travel if I was lucky, but I absolutely was not making any money*.
*I know better now and I would encourage any budding travel content creator to be super careful about what you give away for free, but this was in the earlier days of "travel influencers" and there wasn't much transparency in the industry about the business side of things so I just had to figure it all out with trial and error.
15 June 2019 was the expiry date on my visa, so I booked in a post-work holiday with one of my best friends (sailing in Croatia!) and then decided to start my huge 52 in 52 project as a solo traveller on 9 July 2019.
You're probably thinking that I'm totally insane to try and visit 52 countries in 52 weeks, and you'd be right. But keep in mind that this was a content trip, with the aim of creating content to share on my blog and Instagram, I would never recommend anyone else try and replicate my whirlwind itinerary.
There were a few reasons why I decided to bring the 52 in 52 project to life:
The travel content space is extremely saturated, I knew I needed something epic to break through the noise. There are plenty of solo travellers who work as digital nomads, this is a way for me to set myself apart from the rest.
I am terrible at making decisions so giving me a year-long calendar and free rein of where I go would result in a disaster spiral of overthinking
I had a veryyyy tight budget so following the cheapest flight made sense financially
But mostly, I was sick of hearing excuses from young people that they didn't have enough time or money to travel. If you have a week off work, which everyone should be able to take at least once a year, you can have an epic trip! I wanted to spend a week in 52 different countries to show people how they could make the most of their money and time with only a week of annual leave.
If you want to learn more about the 52 in 52 project, like what countries were my favourite, how much all my flights cost, how I minimised my impact on the environment and more, you can read all about it here.
---
Plot twist in week 39
The 52 in 52 project took me all through Europe, the Middle East, to Australia and New Zealand and then to Asia, before a little something started causing havoc.
When whispers of COVID first started I was in Australia visiting one of my best friends before flying to Laos to kick off the Asia portion of my trip in early February. She told me to get masks and hand sanitiser before I flew, and Melbourne was almost completely sold out of both. I managed to get my hands on a mini Dettol bottle and a single surgical mask.
I managed to spend a week in Laos with no issues before heading to Vietnam, where the impact became more apparent. They had already closed their borders to China and it was just after Chinese New Year when Vietnam would usually be absolutely packed, but the airports were fairly empty, tourist attractions had visitor restrictions and my flights started getting cancelled.
I had booked the entire Asia leg of my trip based on the cheapest flight each Tuesday, and my itinerary was meant to be: Vietnam > Macau > Taiwan > Philippines > Sri Lanka > Maldives > South Korea > Japan > USA. Macau and Taiwan both locked down early which resulted in cancelled flights, so I extended my trip to three weeks in Vietnam instead (which was brilliant, so much to see!).
Next up was the Philippines, where I was working with One Life Adventures to create content around their 10 day tour. This was country #39 out of #52, nine months into the year-long trip. The Philippines were taking COVID seriously, they had temperature checks in every single shop, café and tourist attraction, and at this stage there were only about 60 confirmed cases out of a population of 110 million people.
On day 3 one of our tour-mates had a temperature at one of the landmarks we were visiting, she got taken to a local hospital for a proper test (which was likely to take overnight) and we had to go wait in the bus in the hospital carpark to be checked before our tour could continue.
Six hours later she was being driven 150km to the bigger hospital on the island out of an abundance of caution, while we were given the all clear to head to our next stop half a day late. We arrived at 10pm to be told that we were not allowed to disembark the bus because of our risk, which is totally fair enough because they need to protect their community, but it's just not what you want to hear after an entire day sitting in a bus without air con in 36° heat and no proper meals.
There were phone calls between our tour guide, the health authorities, even the tourism board to figure out what we could do, and the agreed solution was for our tour (about 15 of us) to get on a boat, at midnight, and head out to a private island, where we'd need to essentially quarantine until our friend returned a negative result.
We slept in tents on the sand, there was no reception, no electricity except for a single light above a dining table, and the only running water was a tap by the bucket toilet. BUT for what the island lacked, it made up for with nature.
We climbed coconut trees (well, tried to), snorkelled with turtles and sea snakes, and drank copious amounts of rum around the bonfire under the stars. I can look back on this now and appreciate how we literally had the best quarantine situation on the planet at that moment.
It was a stressful situation for sure, we didn't really know what was going to happen next, we had to film our temperature checks each day to send to the Ministry of Health, and we were off the grid so it wasn't easy to keep up with what was happening anywhere else in the world.
On the third day we took the boat out to a snorkelling spot where our guide could get reception to contact his boss and check on our friend in hospital, where we thought the worst case scenario would be her testing positive and us being stuck for 14 days. The good news was that she hadn't test positive, but the bad news was that the world was starting to shut down and that the Philippines were going to close their borders in 72 hours so we needed to get the fuck out of there ASAP.
Chaos ensued. Back to our quarantine island to pack up, waiting at the mainland for a doctor check before we could continue to the main city, trying to book flights to Manila and having them get cancelled over and over again. In this process it became clear that my trip was over, my tour guide was about to lose his job, and that we were literally fighting for a spot on a plane against thousands of other people also desperate to get home.
In the end I booked five flights from Puerto Princesa to Manila and four of them were cancelled, we were incredibly lucky that the 5th flight went ahead. We spent a night in Manila drowning our sorrows in cheap rooftop cocktails before I said goodbye to people I had only known for a week however who I had just gone through the most stressful travel experience of my life with, and I jumped on an extremely expensive one way flight back to New Zealand.
---
Back to the homeland
When I was in the Philippines trying to get a flight home I did briefly consider heading to Canada to stay with one of my best friends over there, with the idea that I'd be there for a few weeks or maybe a couple of months to wait for things to go back to normal. Ahhh, how naïve I was.
I landed back in New Zealand on 16 March and moved back in with my parents in Hamilton, where I hadn't lived since leaving for uni ten years earlier. Luckily mum and dad had space for me and they were pretty stoked to have me home after I'd been gallivanting around Asia for five weeks while a brand new virus was spreading. I self-isolated on arrival and then on day 7 of 14, NZ got put into a full lockdown which lasted about six weeks.
While I obviously wish the pandemic never happened, and while I definitely don't agree with all aspects of New Zealand's handling of COVID (especially the delta outbreak in late 2021 and the MIQ process), I am incredibly grateful to have been able to be here in 2020. We minimised the spread, protected most of our elderly and vulnerable people, and managed to live without almost any restrictions for the better part of a year.
In saying that though, I'd be lying if I said everything was fine for me.
I had freelance gigs and collaborations cancelled, lost all blog traffic and ability to make money within days while the world shut down. Even when New Zealand started to get back to 'normal', our tourism industry was decimated from closed borders with minimal government support, so there weren't many income opportunities here anyway.
It was a struggle in terms of money and in terms of motivation, travel is such a huge privilege of course but it was devastating to have it ripped away when I had built a life and a career around it.
After a few months it became clear that this wasn't going to end any time soon, so I started planning some New Zealand adventures with a friend who had also had her travel plans thrown in the air. We started our three month campervan trip around New Zealand in July 2020 with our giant 6.3m campervan named Judy.
I have loads of itineraries and travel guides to share from this incredible Aotearoa adventure:
Want to see more? Head over to my New Zealand travel hub.
Since that road trip I've been able to squeeze in loads more trips around New Zealand, including a one month solo road trip around the South Island right before we went into a new lockdown in August 2021.
---
So what now?
The big question! As I write this it's currently January 2022 and the past six weeks have been crazy, with a new variant spreading globally and New Zealand tightening their borders yet again.
I have stayed in New Zealand the past 22 months because there's massive limitations on people being able to come into the country and get an MIQ spot, so if I left, I wouldn't be able to get back in, which is a risk I can't take. Spending only a few days in the Philippines without knowing if I'd get home was bad enough, my heart goes out to everyone dealing with the inhumane MIQ lottery in order to be able to visit friends and family or head back home for good.
My rough plans for the next year, all going well, are to spend a few months in Australia before making my way over to Europe. A European summer would be an absolute dream. I've spent almost two years, in what's meant to be the most mobile, free and independent part of my life, staying in a temporary living situation treading water waiting for the borders to reopen. I'm ready to dust off my passport, get my career back on track, and hopefully work with tourism suppliers to support destinations and communities who have been heavily impacted by the pandemic.
---
Want to know more?
Really, you're still here after reading that novel-length mini autobiography? Well done!
If you want to know more about my journey you might enjoy reading:
And finally, be sure to follow along on Instagram to keep up to date with my daily adventures, and sign up for my email list to get a behind-the-scenes look at full-time solo travel.
---