Kia ora! If you're reading this then I assume you are keen to work with me, which is great news (for both of us!).
Maybe you're a long-time Finding Alexx follower or maybe you've stumbled upon my page while searching for a solo female travel content creator to collaborate with.
Either way, here's a bit more about me, my background, what sets Finding Alexx apart from every other travel blog, and most importantly, how I can help you reach a highly engaged audience of keen travellers around the globe.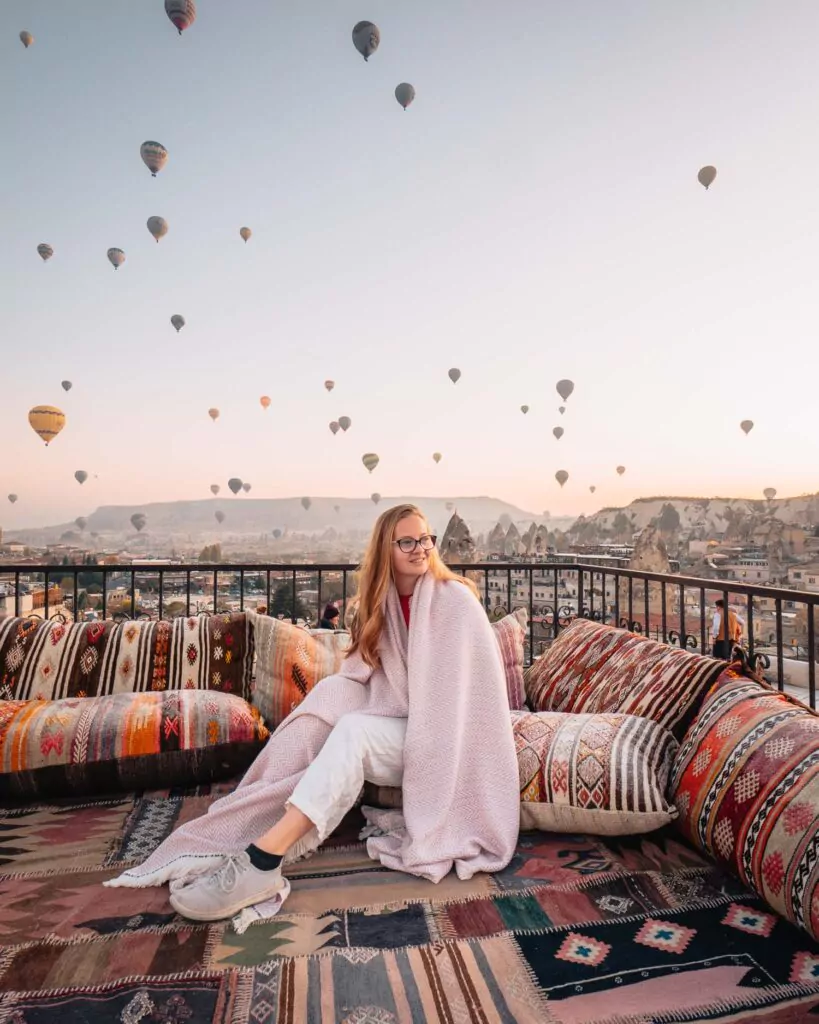 ---
Who am I?
First and foremost, I'm a travel content creator. I create photo, video, written and interactive content with the sole purpose of inspiring and empowering my audience to plan (and book) an adventure.
I've been blogging and shooting full-time since mid-2019, but before that I spent five years working in travel marketing for a global youth travel company, so I have plenty of experience on the other side of the fence. My 9-5 career gave me a brilliant foundation of the tourism industry, so I'm acutely aware of what travel operators and tourism boards need in terms of content and coverage, and I can help with everything from updating image banks to working on brand strategy.
---
My audience
My audience is predominantly female (72%), between 18-45, and split across the UK, USA, New Zealand and Australia.
A typical Finding Alexx reader is a keen traveller who often has more than one trip in the works at a time, wants to minimise their negative impact where possible, loves bucket list experiences and finding the best places to stay and food to eat, and sees travel as a priority in terms of their time and money.
---
How can we work together?
Some ways we could work together are:
Sponsored blog content (reviews, travel guides, itineraries)
Sponsored social media content (posts, Reels, stories)
Blog content for your own website
Press trips
Ongoing brand ambassadorships
Brand/product photography
Licensing photos
Marketing and brand strategy
Social media audits
Sponsored stays or experiences
Freelance writing
---
How am I different?
There are thousands of travel blogs out in the world right now, but here are a few key points of difference that sets Finding Alexx apart from the rest.
I'm authentic. I've spent years building a highly engaged audience who trust me implicitly. My content is always honest and genuine, and I share the misadventures as well as the adventures. This means that when I rave about something I truly love, my audience know for sure that they should listen.
I'm real. I'm not some model with a photographer boyfriend who flits from 5* resort to 5* resort with nothing ever going wrong. I'm a 30-year-old (almost!) Kiwi girl riding solo, making her own way in the world, trying to encourage other young women to do the same. My photos are always representative of the actual destination (no fake skies here), I chat about the tough parts of travel and how to overcome them, and I encourage my audience to participate in important conversations about things like carbon offsetting, responsible travel photography and solo female safety.
I'm experienced. My 5+ years working in travel marketing gives me a gigantic advantage over many other travel bloggers who have only worked in the creator space. I have a double degree in marketing and psychology, I worked in both New Zealand and London in marketing for a travel agency, and my most recent role before becoming self-employed was UK Marketing Manager for said travel agency. Since taking Finding Alexx full-time I've also worked with more than 150 travel operators, tourism boards and lifestyle brands all over the globe, and I have the testimonials to back me up.
Here are some of my content pillars:
Epic accommodation
Bucket list experiences
How to make money go further
Solo female travel
Responsible travel
Travel photography
Moving abroad
Digital nomad life
---
Who I have worked with
---
Ready to get in touch?
If you'd like to see my media kit, ask any questions or speak to me more about a potential collaboration, flick me an email at [email protected] or pop through your message in this contact form below.