What is Finding Alexx?
Finding Alexx is a travel blog sharing the most epic experiences all around the globe, along with honest reviews, practical travel tips and a healthy balance of adventures as well as misadventures.
To learn more about who's behind the keyboard and the lens, head to About Alexx (the Human).
Who is Finding Alexx for?
Everyone who is planning a trip! I have tonnes of travel tips and tricks to share that will make your life easier whether you're a fellow frequent adventurer or whether it's your first time leaving your hometown.
I'm a solo female traveller myself so some of my content is more targeted to travellers like me, but my itineraries, destination guides and travel hacks will be helpful for any traveller no matter their age, gender, travel style or budget.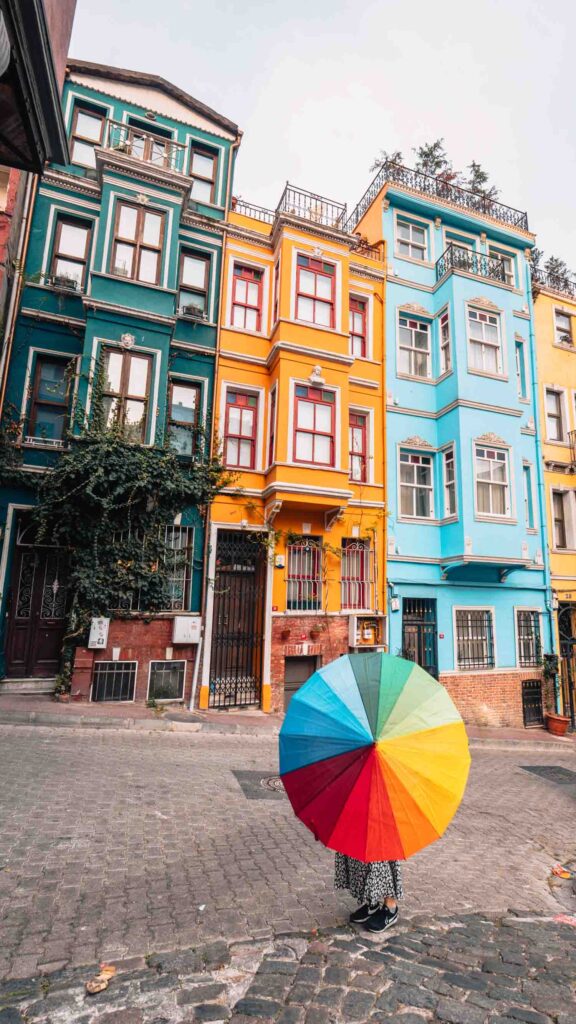 What do you write about?
Here at Finding Alexx you'll find everything from bucket lists, detailed destination guides, luxury accommodation reviews, packing hacks, budget tips and more.
Some of the key topics I cover are:
Solo female travel, obviously ????
Long-term travel like digital nomadism, living abroad or extended trips
Responsible travel and how to minimise our impact on the places we visit
Travel photography
Budget travel and how to make your money go further
Luxury travel without breaking the bank
Bucket list experiences and all the best places to stay, food to eat and things to do around the globe
The Mission
When I think about what I want Finding Alexx to be known for, I have three missions.
1. To showcase epic experiences all around the globe for travellers on any budget.
I'm obsessed with finding the activities, restaurants and accommodation that take your trip to the next level, the things that make it onto your life highlight list, and the ones that you want to immediately call your parents or your best friend or your partner to tell them about.
Things like seeing the Northern Lights in Norway, hot air ballooning in Turkey, swimming with dolphins in New Zealand, being the first person to see the Taj Mahal at sunrise, or sleeping in a glass pod under the stars in the middle of nowhere.
Sometimes all it takes is a single activity, a single hotel or a single meal to upgrade your trip from being a bit of fun to being once-in-a-lifetime, and my mission is to find and share these game-changing experiences with all of you.
2. To help young female travellers explore confidently, safely and responsibly, and have the time of their lives while doing it.
While I wish travellers could expect to be treated the same around the world despite their gender, unfortunately that's not the reality, and solo female travel does come with additional risks and concerns that you need to be aware of before you kick off your trip.
After visiting 57 countries across five continents, including 41 as a solo traveller, I have loads of suggestions to make your trip safer, easier and more enjoyable.
From some basic safety tips to give you (and your family back home!) peace of mind, to knowing the difference between being unsafe and being uncomfortable, to packing guides for conservative countries, Finding Alexx is a one-stop-shop to help young female travellers prepare for their upcoming adventures.
And finally…
3. To be the most relatable, honest and authentic source of travel inspiration for young women.
Spending six years working in travel marketing, I was on the receiving end of media kits and pitches from travel influencers on the daily. Let's just say I saw the good, the bad and the ugly, and I've made a conscious effort to fight against the bad behaviours that are rife in the content creation and influencer industry.
We all know social media and the internet can have a hugely negative impact on mental health, especially in younger generations who are constantly bombarded with these false ideas of perfection that no one can actually live up to. Finding Alexx is a place for authentic travel inspiration and genuinely useful information, and it's here to help you, not make you feel like your life isn't good enough.
If you're looking for postcard-perfect travel moments where there's never a cloud and the sky and nothing ever goes wrong, this isn't the place for you. But if you want to read about what travel is actually like, even the major fails, the disappointing destinations and the struggles that come with a life on the road, you're going to love it here ????
The Finding Alexx Values
And that brings me to six values which come together to form the foundation of Finding Alexx and all that it stands for.
Authenticity. What you see here is what you get. My photos truly represent the destinations I visit, my personal reviews are 100% genuine regardless of sponsorships, and it's always the same real life human (spoiler alert: it's me!) behind the keyboard and behind the camera.
Real talk. Whether we're talking about an overrated destination, influencers behaving badly or how society's expectations are ruining our chance of true happiness, you can always trust me to keep it real and tell it how I see it.
Awareness. As travellers it's essential that we're aware of the impact of our adventures on the people and places we visit. I'm not going to sit here and tell you to avoid all busy destinations, go fully vegan or never fly again, but I will encourage critical thought around our travel aspirations, share how I'm minimising my own impact, and hopefully help you travel in a more ethical, sustainable and conscious way.
Practicality. You won't find any standalone photos of me dancing around an overwater bungalow in a red dress without any actual useful information. I'm here to help you find epic experiences all over the globe, which means giving you all the details on where to go, how much you'll pay, how to get there, things to do and more. Oh, and I actually did find the world's cheapest overwater hotel…
Relatability. I may be a travel blogger, but more importantly I'm a traveller just like you. I'm a 29 year old single Kiwi girl who has veered off the traditional path to define my own idea of success and happiness, and for me that's helping other young women travel the world. There's no professional photographer boyfriend, I don't have an unlimited travel budget, and I'm here to inspire you to go on new adventures, not to show off an unattainably perfect life.
Honesty. While it may look like it on Instagram, travel isn't just cocktails and infinity pools. From campervan crashes to travel burnout to the realities of working in tourism during a pandemic (0/10 would not recommend) I'll always share the misadventures behind the adventures.
Why 'Finding Alexx'?
Great question! findingalexx.com actually started as findingx.net, which kind of represented searching for and finding the meaning of life through travel. When I started taking the blog more seriously I knew I needed to upgrade to a .com URL, and findingx.com wasn't available, so I decided to throw my name in there instead and realised it actually was much more recognisable. A win-win!
Follow my adventures
If you like what you see, feel free to follow along my adventures on other platforms too!
You can sign up to my email list below, or head over to Instagram to keep up to date with my daily stories.