Planning an Italy adventure? Here are more than 50 incredible things to see, do and eat to add to your Italy bucket list.
Italy is one of the most popular tourist destinations in Europe, for good reason. The country boasts a world-renowned culinary scene, award-winning wine, fascinating and varied history, magnificent architecture and picture-perfect scenery, from white sand beaches to rolling countryside to striking mountain landscapes. I know it's a cliché, but Italy truly has something to offer every type of traveller.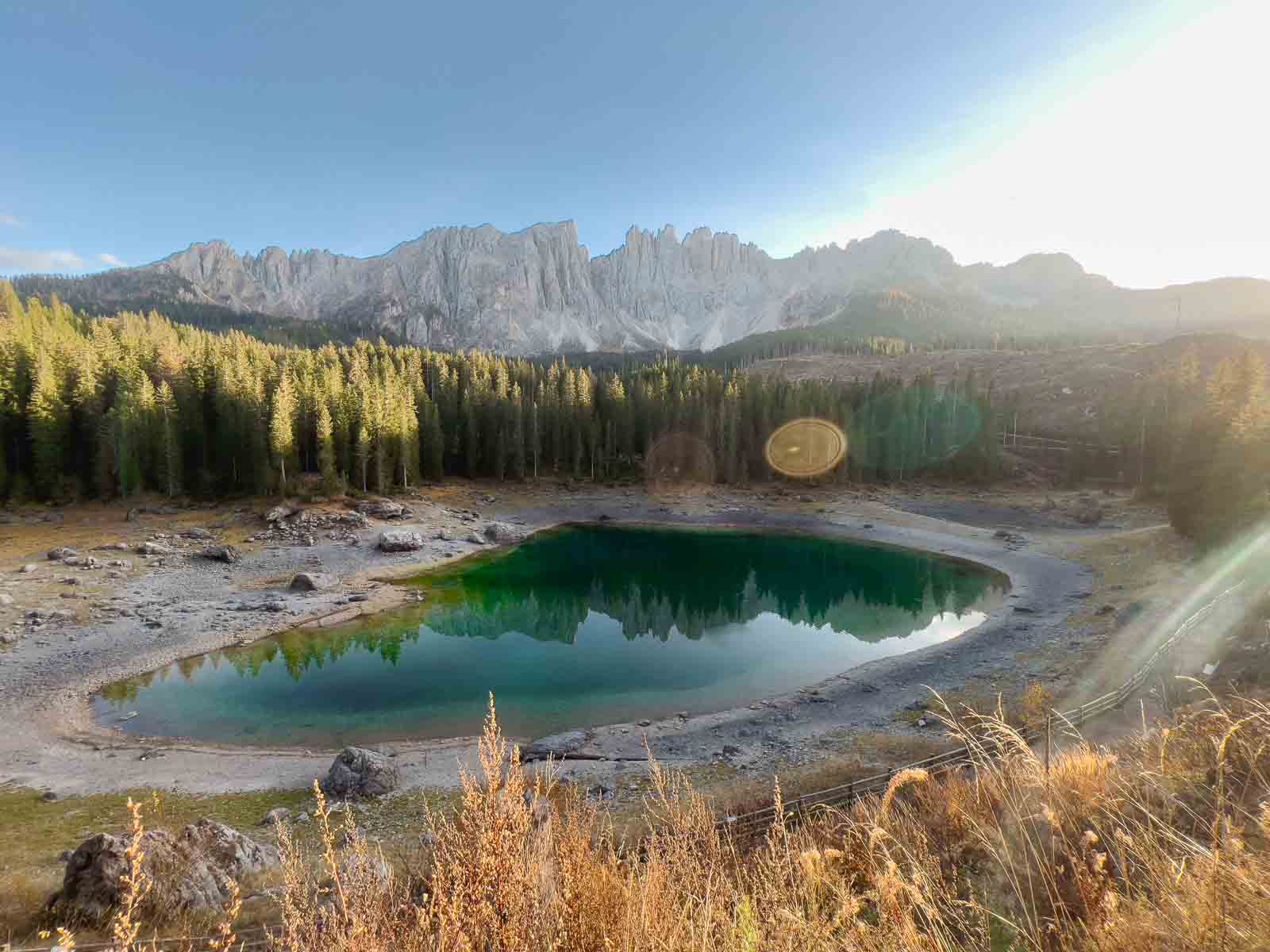 And on a personal note, Italy is one of my all-time favourite countries and somewhere I will always return to. I've visited six times now, managing to see much of northern Italy, some of central Italy and a small part of southern Italy, but with plans to head back this summer and explore further and longer.
Planning a trip to Italy can be daunting, it's so full of things to see, do and eat that it's hard to know where to start. I like kicking off trip planning by getting some general destination inspiration, so I thought this Italy bucket list might help you get things rolling.
So from historical city centres and ancient ruins through to divine dining experiences and mind-blowing natural scenery, here are 52 things to add to your Italy bucket list.
---
Northern Italy bucket list
Eat your way around Bologna
Fellow foodies listen up, it would be a crime for you to visit Italy and not spend at least a day in Bologna, one of the world's most impressive culinary hot spots. It's the capital of Emilia-Romagna, an Italian region known for its gastronomy, particularly for cured meats, Parmesan cheese and balsamic vinegar.
To experience Bologna's cuisine in the best way I'd highly recommend a food tour with local legend Mattia of Delicious Bologna. He'll kept you entertained (and comfortably fed!) on a 4-5 hour walking tour which takes you off the tourist trail and gives you genuine insight into Bologna's food scene, while eating traditional dishes like a classic Italian breakfast, local meats and cheese and a variety of pastas. Be sure to wear stretchy clothes 🙃 and don't just take my word for it, Mattia's got a perfect 5/5 rating from more than 415 happy customers on TripAdvisor.
Bologna is easy to reach as a day trip from Florence (38m train) or Milan (1h 4m train), or spend a night or two to enjoy even more good food.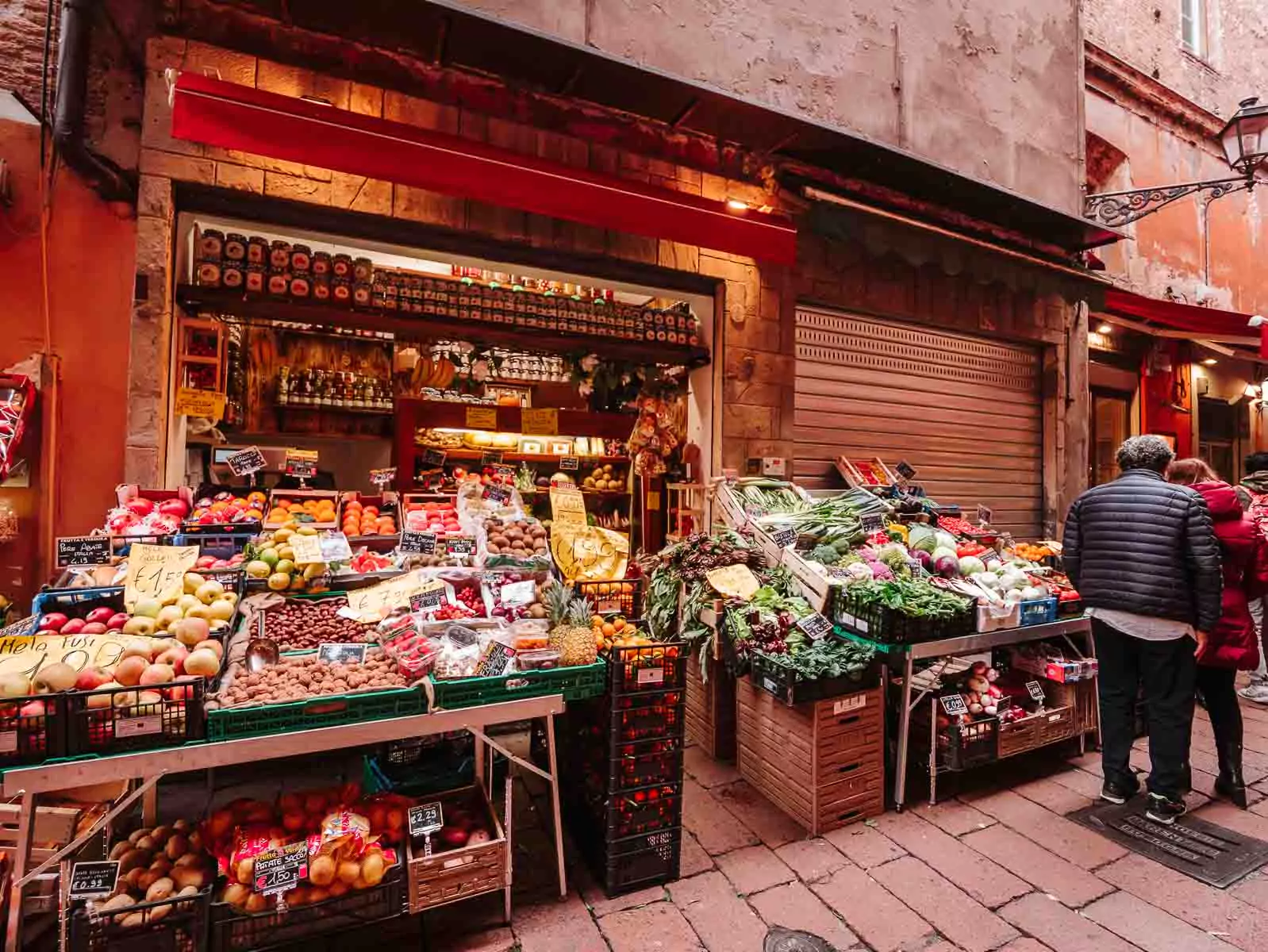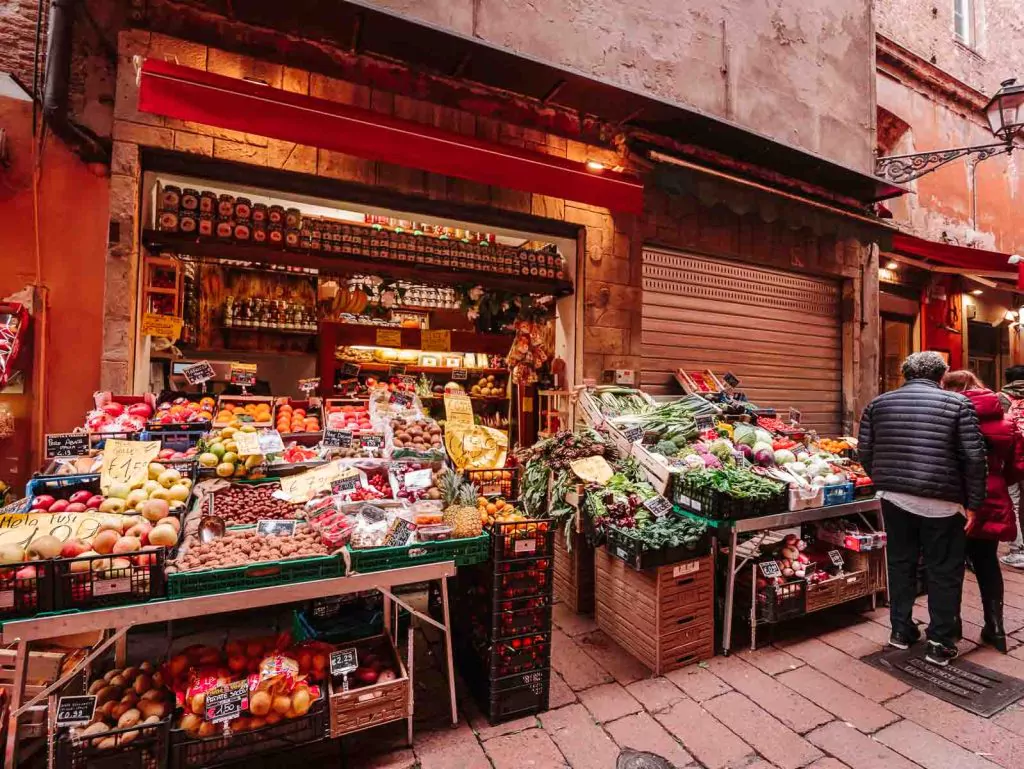 ---
Hike through the Dolomites
Home to perhaps the most striking scenery in all of Italy, the Dolomites are a must-visit for any outdoorsy adventurers.
I've found that while the Dolomites are a popular Italian destination for UK and European travellers, they're hardly ever included in the Europe itineraries of travellers coming from further afar like New Zealand and Australia. But if you're a keen hiker, you've got to add this part of Northern Italy to your itinerary.
There are an endless selection of walking trails ranging from short, flat loops through to technical mountain hikes depending on your skill level and travel preferences.
For an easy option that provides maximum views, spend a day exploring the Alpe di Siusi (also known as Seiser Alm in German) alpine plateau, where you'll find rolling hills flanked by the jagged Dolomite mountains. You can catch the cable car from Ortisei to the top, spend 2-3 hours walking between a few different mountain huts and viewpoints (longer if you'd like to stop on the way), then catch the cable car down at the other side and catch a short bus back to Ortisei.
The Dolomites are best explored by car, public transport between villages is possible but limited and can be unreliable. On my most recent visit I based myself in Bolzano, the capital of the South Tyrol region and a great gateway for daily trips into the mountains.
Quick tips for Bolzano
Where I stayed | I stayed at Loom Hotel, an incredible boutique design hotel which is actually a living showroom for a local interior design company. Each room is totally different, built with varying materials, colours, furniture and layouts, to showcase what the design company can offer their hotel clients. Such a cool idea!
Other accommodation recommendations | For a cheap and cheerful option you could consider B&B Hotel Bolzano, or if you'd like something self-contained check out Pepper Lounge & Suite
Where to eat | I had some of the best pasta of my life (and I've eaten a lot of pasta in my 31 years) at PastaLab, they run a seasonal menu with local ingredients and innovative flavour combinations. This pasta lives rent-free in my head.
---
Try a via ferrata
A via ferrata (translated as "iron path") is a permanent climbing route with metal rungs or ladders and a safety cable to clip onto as you scale the Dolomites mountains. There are via ferrata for adventurers of all ages and fitness levels, ranging from basic climbs that don't go too high, through to expert-level routes with overhangs and the works.
The via ferrata in the Dolomites were once used as supply channels for soldiers in WWI, but now they provide travellers the chance to get up close and personal with the rugged landscape, spot sharp peaks piercing through cloud, and visit traditional alpine huts along the way.
If you're a via ferrata beginner, don't stress, there are top-rated via ferrata tours where local mountaineer guides who will get you sorted with the necessary equipment and then take you on a route that suits your skill level and comfort zone.
Fun fact: You can actually do the world's highest waterfall via ferrata in New Zealand, it's called Wildwire and it's one of the best things to do in Wanaka!
---
See the Insta-famous Lago di Braies
If you aren't so keen for physical exertion on your Italian holiday then no worries, the Dolomites region actually has plenty of attractions that are accessible by car or with only a short walk.
Lago di Braies (Pragser Wildsee in German) is perhaps the most popular of all, and I can almost guarantee you've seen it on your social media feed. With a line of wooden row boats floating from the jetty, snowcapped mountains at the back and thick forest along the sides, it's certainly one of the most photogenic places in Italy. But that means, unsurprisingly, it gets busy!
No matter what time of the day you visit, chances are you'll be sharing the lakefront with other travellers, including photographers and elopers taking wedding photos. Sunrise is busy but worth it for the likelihood of very still reflections, sunset can have quite harsh lighting for photography but this means it's quieter than the morning so is a good time if you'd prefer less crowds.
Another option for a stunning lake that's very accessible is Lago di Carezza, just 30 minutes from Bolzano by car. I was here at sunset in October, perfect timing for autumn colours, and was one of only three or four people taking photos.
---
Hit the ski slopes
Northern Italy backs onto the south side of the Alps, making for some incredible skiing opportunities all the way from Via Lattea in the west to the Dolomites in the east.
Typically (not always) the skiing in Italy is cheaper than in France, Switzerland and Austria, so if you're heading to Europe in winter and want to get the best bang for your buck, consider visiting Italy's ski fields.
---
Soak up the view from Milan's exquisite Duomo
The magnificent Duomo di Milano is the jewel in Milan's tourism crown, and for good reason. After taking almost six centuries to be built, from 1386 to 1965, the Duomo is the largest church in the Italian Republic and is by far the most-visited tourist attraction in Milan.
Just seeing the Duomo's façade is enough to take your breath away, but getting a ticket to access the Duomo Terraces and admiring the statues and spires from up close is well worth the additional cost.
Quick tips for Milan
Where to stay | For a budget-friendly stay I recommend Ostello Bello Grande, a highly-rated hostel right next to Milano Centrale with basic dorm rooms, good value private rooms, a full kitchen and even a rooftop terrace. For somewhere fancier the 4* INTOMilan is a popular option, or treat yourself to a room with a Duomo view at Duomo Cathedral View.
Read more about Milan | How to spend two days in Milan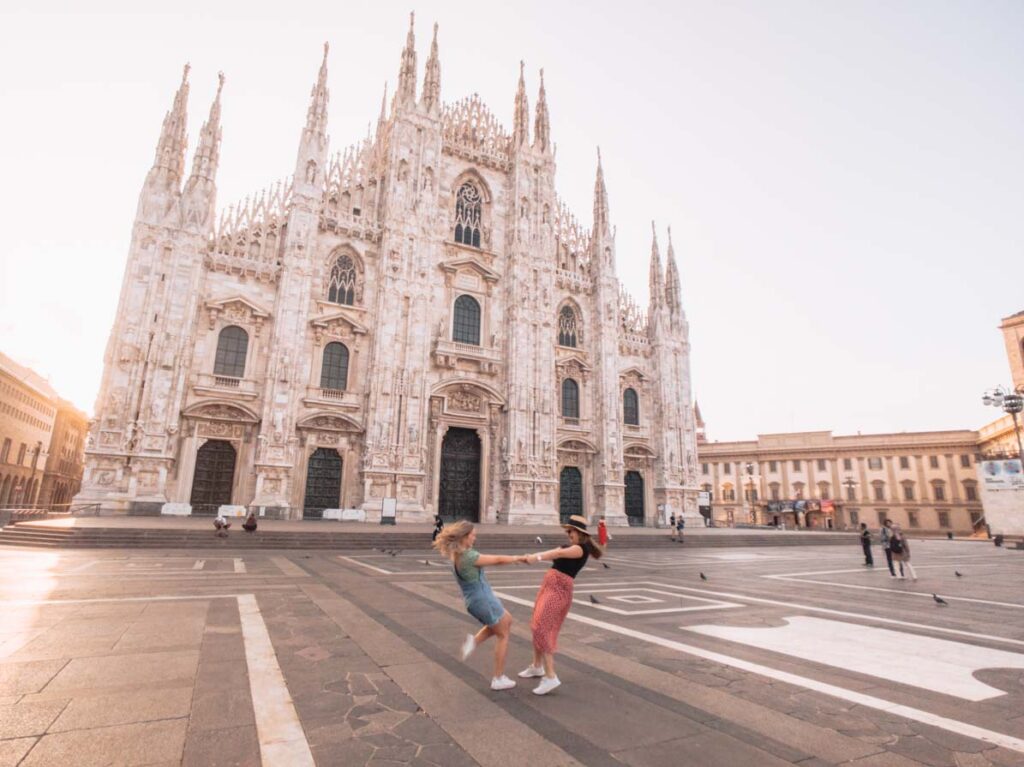 ---
Have an espresso martini in one of the world's fanciest Starbucks
I know this sounds like a stupid recommendation for Italy but just hear me out for a second! Forget everything you know about this American coffee chain, because the Starbucks Reserve Roastery in Milan is a stylish, upmarket coffee house paying homage to Italy's espresso culture.
Housed in Palazzo Broggi, a stunning 1901 building on the busy Piazzale Cordusio, the Roastery boasts commercial roasting machines on full display, a delicious menu with wood-fired pizzas and arty desserts, and even an aperitivo bar with cocktails that incorporates Starbucks' tea and coffee offerings.
Also this is one of the only places in Milan that has free WiFi and won't get angry at you for spending hours there, so digital nomads, make yourself at home.
---
Visit the Cinque Terre villages
The kaleidoscopic clifftop villages in the Cinque Terre are one of Italy's most picturesque destinations, and in a country this beautiful, that's saying something!
You can see all five villages in a day with a day pass on the train but giving it two days to explore would be significantly less rushed and would let you enjoy the quieter early mornings and evenings when day trippers aren't there. Staying in the actual villages is expensive as you'd expect, but there's budget-friendly accommodation available in La Spezia or Levanto (just a short train from the villages).
If you've got time, consider a boat cruise along the coast or build up a sweat with a kayak tour.
A must-eat in Cinque Terre: Nessun Dorma is the most famous restaurant along this part of the coast, with terrace dining overlooking Manarola and truly incredible food. Download the Nessun Dorma app and add yourself to the digital queue while exploring the village to avoid waiting in a long line in the heat.
---
Enjoy pesto pasta in Genoa
It seems as though every city and town in Italy is famous for a specific food, and Genoa is no different. Pesto originated there in the 16th century! This delicious sauce traditionally consists of crushed garlic, basil, pine nuts, Parmesan and olive oil, and it's (in my opinion) one of the best pasta sauces on the planet.
Genoa is a bit cheaper than Milan, Florence and Rome in terms of accommodation and activities, and the food prices range from cheap and cheerful right through to fine dining, so you can plan your itinerary based on your budget. Many locally-owned trattorias and small restaurants serve up pesto pasta and other Ligurian cuisine for a really fair price, some top-rated ones to add to your list are Trattoria delle Grazie, Sà Pesta and Ristorante Santa Teresa, or head to Pestobene Genova to buy your own pot to take home.
I'm a bit of a pesto fanatic myself so this one is on my own Italy bucket list, hopefully I'll be able to visit Genoa this year.
---
Hunt for truffles in Alba
Considered by many to be one of Italy's gourmet capitals, Alba is an essential addition to any Italy foodie itinerary.
The city specialises in viticulture, precious white truffles and chocolate using hazelnuts from the wider Piedmont region. Ferrero (who produce Nutella and Ferrero Rocher) have their factory here, and you can sometimes smell the chocolate from streets away!
If you fancy the earthy flavours of truffles, the International White Truffle Fair runs from October to December each year (7 October-3 December in 2023) and combines fine dining experiences with cultural shows, cooking lessons, truffle sensory analysis, wine tasting and much more.
---
Explore Venice on a gondola ride
Some may say gondola rides in Venice are a tourist trap, but I think we can all agree that a Venice trip feels somewhat incomplete without seeing the city from the water.
They have standardised gondola pricing to avoid scammy operators, and you can expect to pay €80 for a 30 minute tour during the day or €100 after 7pm. Gondolas fit up to six people so you can split that cost with others if you want to ask around your hotel/hostel or ask at the gondola departure points.
If you're travelling solo and want an easy way to book a single spot you can book this tour online for around €30.
---
See the colourful houses of Burano
Just a short Vaporetto (small ferry) ride from Venice is the colourful island of Burano, famous for the rainbow of painted houses that line the canals. You can catch the #12 Vaporetto from Fondamente Nove for €15 return and you'll be at Burano in about 45 minutes.
It can get really busy here from about 10am to 4pm with day trippers, so heading there first thing in the morning or in the late afternoon will likely be quieter.
Burano is also famous for its lace, so if you're collecting souvenirs then you might want to pick up an umbrella, a tablecloth or even a handbag.
---
Relax lakeside at Lake Como
Channel your inner Hollywood superstar and treat yourself to an extravagant Lake Como getaway, with an endless selection of five star hotels and Michelin-starred restaurants to choose from, dreamy gardens to wander around, charming villages to explore and boat trips to take.
Lake Como is a beautiful escape from the hustle and bustle of Italy's main cities, so it's a good stop for a mid-trip chill out or a final getaway at the end of an extended Europe itinerary.
---
Take the famous Bernina Express into Switzerland
From the quaint alpine village of Tirano right near the Swiss border, you can start one of the most beautiful train journeys in Europe: the Bernina Express.
This iconic red train travels from Tirano to Chur over a four hour, 144km journey that is genuinely so beautiful that you'll do nothing but stare out the window that entire time. Your trip will take you past vibrant glacial lakes, snowy mountains and charming villages that are straight off a postcard.
You can choose to do the Tirano to Chur journey and then continue your time in Switzerland, or choose the slightly shorter Tirano to St Moritz route (2.5 hours) and get off there, or you could do a return day trip to and from Tirano or even to and from Milan if you don't mind a long day.
Read more | Is the Bernina Express worth it? The ultimate Bernina Express guide
Where to stay | I love the charming guesthouse Ostello del Castello in Tirano, and once you get to Switzerland I'd recommend spending a night in the epic historic observatory at Randolin's Berghotel in St Moritz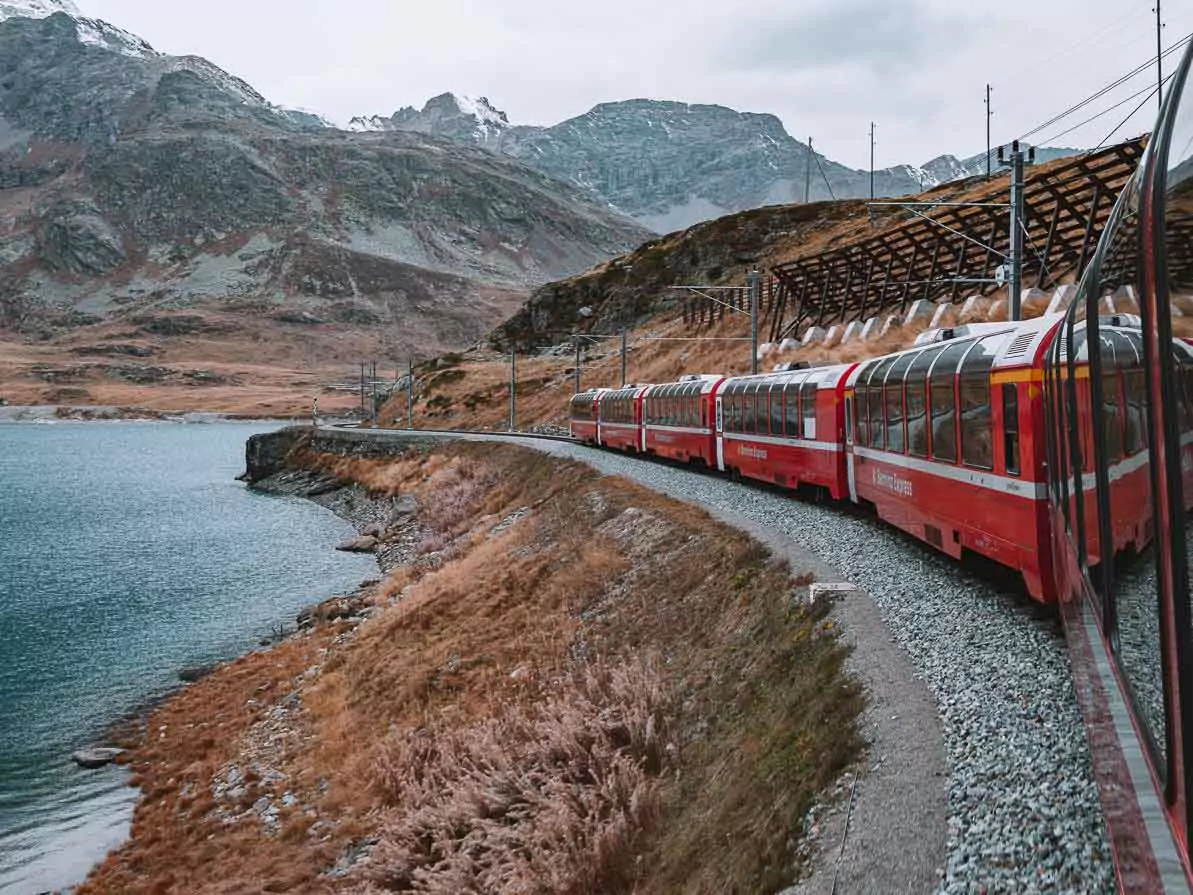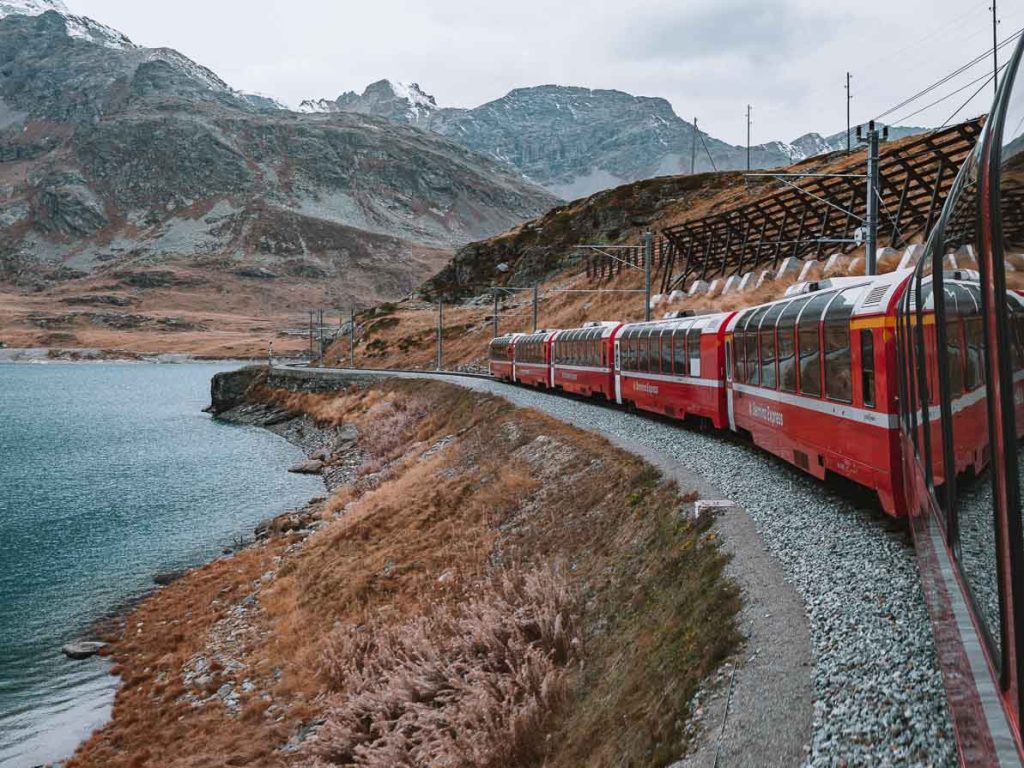 ---
Sip coffee in Trieste
A lesser known city in Northern Italy's Friuli Venezia Giulia region, Trieste is an unlikely inclusion on most Italy itineraries, which makes it cheaper and quieter for those lucky enough to have heard about this hidden gem. And if you consider yourself a bit of a coffee connoisseur, I'd highly recommend ensuring you've got time to explore Trieste's unique espresso culture and cafes.
---
Enjoy the Italian countryside on the cheap
While Tuscany tends to get all the attention when considering a holiday in the Italian countryside, there are some options that are just as beautiful but easier on the wallet in the northern regions of Italy.
I'd recommend looking around the villages within an hour of Verona to find the best value for money. I spent a few nights at Villa Nichesola, a gorgeous manor house on the outskirts of the quiet comune of Colognola ai Colli, which had huge bedrooms, a shared kitchen, beautiful gardens and a pool which would be epic in the warmer months. It was too cold to swim when I visited (in October) but I'm already planning to head back in summer!
---
Central Italy bucket list
Take a classic tourist shot with the Leaning Tower of Pisa
Is it a tourist trap? Yes. Is it cool to see in real life? Also yes.
Pisa is easily accessible from Florence as a day trip (consider combining it with medieval Lucca) or as a stop between Cinque Terre and Florence. It's free to see the tower from the ground but the view from 294 steps up to the top is incredible, particularly over the Battistero di San Giovanni and the Cattedrale di Pisa. It's €20 for a ticket, you can book online to skip the queue for an additional €6.50 or wait in line to avoid that extra fee.
I'm sure Pisa has plenty more to offer than just the iconic tower, but in my experience it was absolutely rammed with tourists, there were street vendors hassling you to buy souvenirs, and restaurants near the tower were overpriced and average. Just want to prepare you for the reality!
---
Learn to cook in Florence
There are actually cooking classes available in probably every city in Italy, but I'm recommending the Wanna Be Italiano class in Florence because a) they have a perfect 5/5 rating on TripAdvisor and b) because this is the one I did and I loved it!
The class starts off with a market tour (unless it's Sunday or a public holiday when the market is closed, when you'll get extra local delicacies to snack on instead) before kicking off with a local chef teaching you how to make things like tiramisu, fresh pasta and a couple of sauces.
It's the perfect way to immerse yourself in Italy's culinary culture, make new food-loving friends and take some simple recipes home.
TRAVEL TIP: For a budget-friendly place to stay in Florence I absolutely love Yellowsquare hostel. They have comfortable dorm rooms plus spacious private rooms, loads of events to meet other travellers, and even a rooftop pool and sundeck!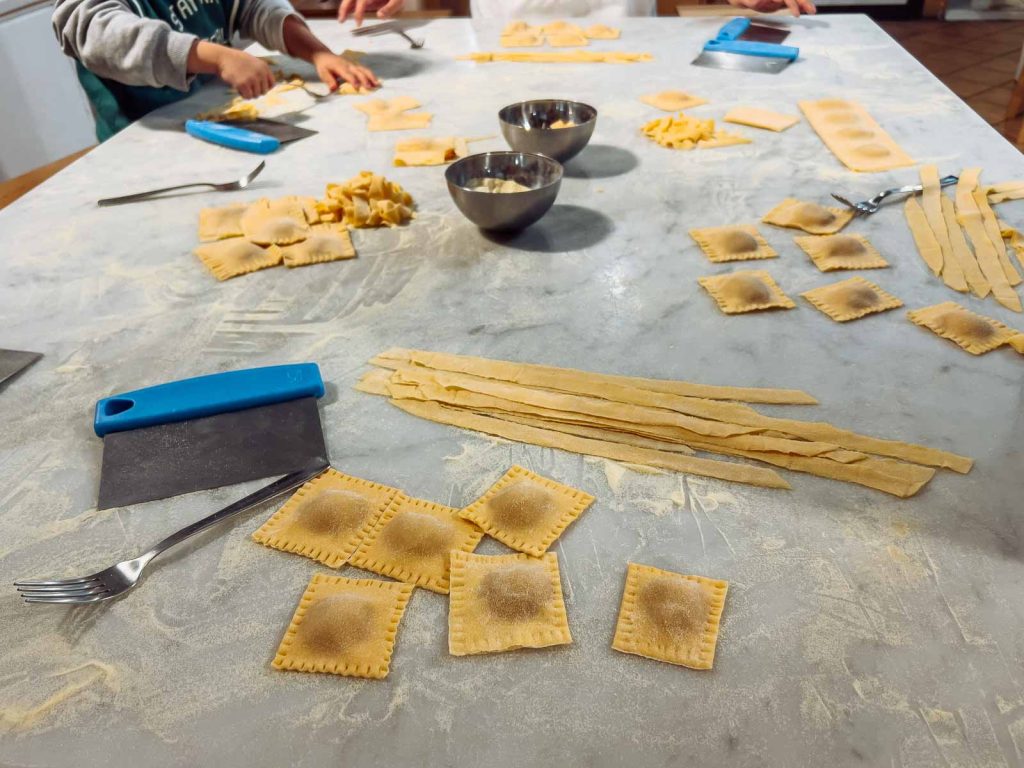 ---
Say ciao to Michelangelo's David
Located at the Galleria dell-Accademia, Michelangelo's 16th century David masterpiece is possibly the most famous statue in the entire world. It's considered a symbol of the Renaissance period as well as one of Florence's most-visited artworks, up there with Botticelli's Birth of Venus and Titian's Venus of Urbino (both in the Uffizi Gallery).
To visit David it's best to book gallery tickets in advance, or if tickets are sold out for your date then you might have better luck with a guided tour which includes skip-the-line access.
---
Line up for Italy's best sandwich at All'Antico Vinaio
This unassuming hole-in-the-wall eatery serves up some of Italy's best sandwiches, though you'd never know if not for the long line outside at almost all hours of the day! But I promise you the wait is worth it, they boast a near-impossible 4.6/5 Google rating from more than 32,000 customers.
My favourite sandwich is La Boss, with prosciutto, pecorino cheese, cream of truffle and rocket leaves (drool) but their menu is super varied with seasonal specials too, you might even want to make a few separate trips.
All'Antico Vinaio has expanded from the original Via dei Neri Florence location to another in Florence, two in Milan, one in Rome, one in Torino and even stores in New York and LA, so if you don't make it to Florence you might be able to try it somewhere else.
---
Visit another country with a quick trip to San Marino
San Marino is the world's oldest sovereign state, having been founded way back in 301AD. It's also tiny, only 60 square kilometres, and is located entirely within Italy. It's well worth a day trip to find your way through the maze of medieval alleyways, enjoy the expansive views from the towers, and add another country to your list if you're counting.
---
Taste test Chianti
Tuscany's Monti del Chianti region stretches from Florence to Siena, where you'll find aesthetically-pleasing rows of vines aligned perfectly along the rolling hills that seem to fade into the horizon. It's basically a computer desktop background.
Chianti is made from the Sangiovese grape and is renowned for its complex, earthy flavours, an ideal pairing for tomato-based Italian dishes like lasagna or pizza, or a simple cured meat and cheese platter.
The best way to experience Chianti would be to do a food and wine tour, like this top-rated Chianti Safari or this day trip from Florence.
---
Treat yourself to a Tuscan villa holiday
Perhaps one of the dreamiest holiday locations in the whole of Europe, Tuscany has an endless range of villas available to rent, ranging from traditional farmhouses where your money goes far, through to renovated villas with luxe decor and modern amenities.
To make the most of your Euros I'd recommend trying to visit mid-week in the shoulder season (March-April, mid-September-October), where you'll be able to enjoy mild temperatures, less crowds and more selection.
Some highly-rated Tuscan villas are Borgo Verde and Villa Porsenna for a mid-range budget, or Villa Intera, Il Meriggeto and Villa Liberty Mugello for something more upmarket.
You can see the huge range of Tuscan villas on booking.com >>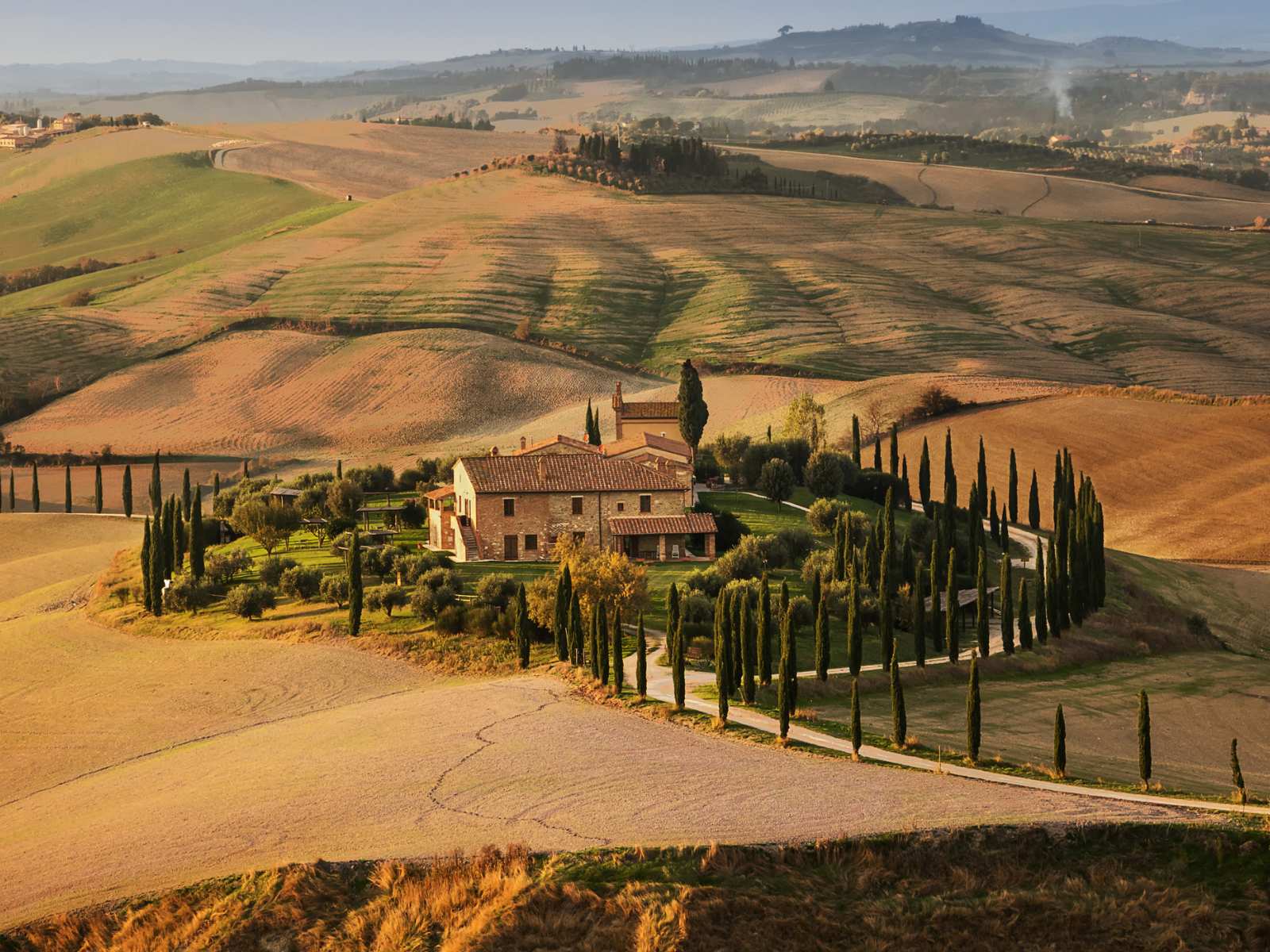 ---
Soak your worries away at the Terme di Saturnia hot springs
These therapeutic hot springs in Tuscany's Maremma region used to fly fairly under the radar until catching the attention of Instagrammers a few years ago, and now they're certainly no longer a hidden gem. But they're popular for a reason, they're gorgeous!
Terme di Saturnia's mineral-rich water sits at about 37°C, making it a bit too hot for a summer visit but perfect during spring (March-May) and autumn (September-November). In winter they'd be dreamy too but you're more at the mercy of unpredictable weather, so be sure to have a Plan B in place in case the rain sets in.
---
Climb to the top of Torre del Mangia in Siena
Siena's 102m-tall 14th century tower sits in Piazza del Campo and provides panoramic views across the medieval city's UNESCO-listed historic centre. Tickets to walk the 400 steps to the top are €10, you get a timed ticket so if you're only in Siena for a day or two then it's best to get to the ticket office early to ensure you can get a slot for that day.
---
Channel Lizzie McGuire with a Vespa tour through Rome
This is what dreams are made of! Book a Vespa tour to see some of Rome's major landmarks in the most authentic (and time-efficient!) way, riding through cobblestone alleys past tourist hot spots as well as off-the-beaten-track neighbourhoods and hidden gems.
If you're a confident scooter driver in busy streets then you can also rent your own Vespa to explore at your own pace, or there are even Vespa sidecar tours for travellers who feel a bit uneasy on the back of a bike.
---
Throw a coin into the Trevi Fountain
Legend says that if you throw a coin into the Trevi Fountain that you will ensure your return to Rome in the future, and the potential consequence of not throwing a coin is just not a risk I'm willing to take. Throw two coins and you'll fall in love with an Italian, and throw three coins and you'll be walking down the aisle!
The Trevi Fountain is super busy most of the day, even getting there at sunrise won't necessarily guarantee a quiet visit as you'll likely be sharing with professional photographers, couple shoots, Instagrammers and TikTokers. An early morning (before 8am) off season visit is much more likely to bring peace and quiet.
---
Eat your way through Rome's Trastevere neighbourhood
My absolute favourite part of Rome is the Trastevere neighbourhood, a bustling food and entertainment hot spot that feels a bit more local and less touristy than many other parts of the city. Here you'll find authentic trattorias serving up hearty, delicious dishes, funky cocktail bars, boutique shops and a farmers market open daily except for Sundays.
A Trastevere food tour is a great option to experience the best of the area, or if you choose to visit independently then please do yourself a favour and add Donkey Punch to your itinerary for lunch. It's a quirky sandwich shop where you can design your own divine sandwich using fresh, local ingredients.
---
Get one of the best views in the city from Altare Della Patria
I reckon Altare Della Patria is one of Rome's most underrated and best value experiences, and it should be on everyone's Rome itinerary. Also known as the Vittorio Emanuele II Monument, the Typewriter or the Wedding Cake (named by those who didn't like the architecture), this colossal building is impossible to miss if you're walking from the Pantheon or Trevi Fountain to the Colosseum.
But what many travellers don't realise is that you can easily and cheaply visit the top of the monument and soak up a superb panoramic view of the historic centre of Rome, including the Colosseum itself.
Tickets up the elevator are only €7 at the door (don't book online through a third party or you'll pay three times the price) or you can access the terrace for free via stairs inside the monument building if you don't mind a bit of a climb.
---
Marvel at the works of art in the Vatican
The Vatican is a must-visit destination for any travellers interested in art, history and culture, with an extensive collection of masterpieces sitting in its 7km worth of art gallery and museum corridors.
The Vatican's main attraction is without a doubt the Sistine Chapel, adorned by Michelangelo's magnificent frescoes on the ceiling and behind the altar. The Gallery of Maps is also one you can't miss, featuring intricately painted maps of Italy dating back to the 16th century.
Book your tickets in advance to avoid long lines at the entrance, and if you're keen to really understand more about the Vatican and its museums then a guided tour with skip-the-line access is a good idea.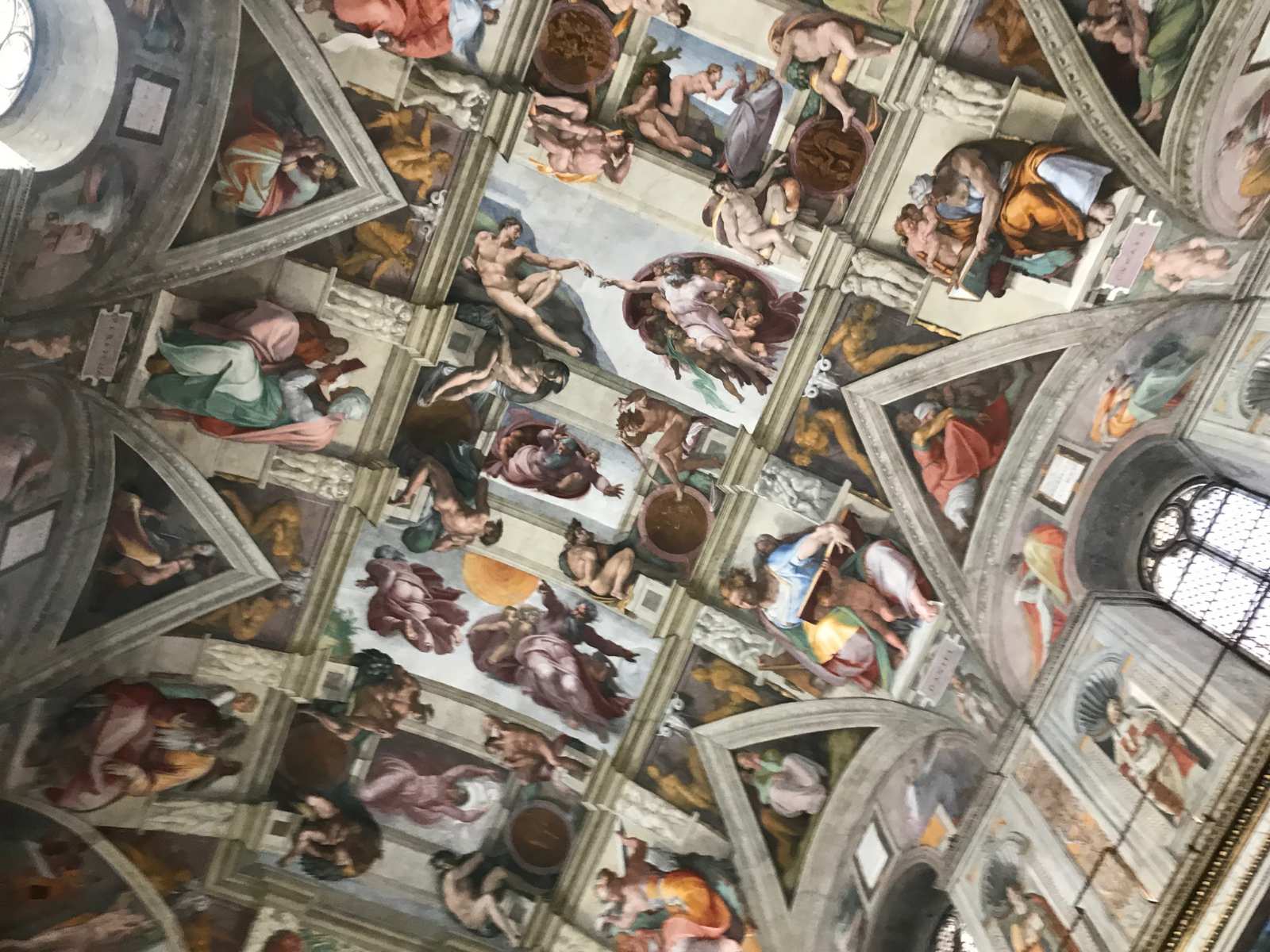 ---
See the (not-so-)secret view through the Aventine Keyhole
The most unique view of Rome can be found up Aventine Hill, through a mysterious keyhole in the gate of the Priory of the Knights of Malta. Take a peep through the keyhole and spot the dome of St Peter's Basilica perfectly framed by the trimmed hedges beyond the locked gate.
It's totally free too, you might just need to wait in line for a short while until it's your turn to see the view.
---
Wander the gardens of Villa d'Este
When Rome's chaos gets too much for you, escape the city and head to nearby Tivoli, where you'll find the opulent 16th century Villa d'Este and its UNESCO-listed gardens. Often named as one of the best Renaissance gardens in the world, these gardens boast more than 500 fountains, terraces lined with sculptures, and stunning scenery every way you turn.
One of the highlights of Villa d'Este is the Fountain of the Organ, which has water jets that shoot water through pipes to play musical notes.
---
Southern Italy bucket list
Eat pizza in the birthplace of pizza, Naples
Another foodie experience for your Italy bucket list is eating pizza in the place where it is said to have been invented. Pizza's actual history is a bit up for debate, as a number of ancient cultures are known to have eaten flatbreads with toppings, but modern pizza has evolved from Neopolitan flatbread street food dishes from the 18th and 19th centuries.
These days Naples is home to some of the best-reviewed pizzerias in the world, including Gino e Toto Sorbillo, Pizzeria Del Popolo and La Masardona.
I did an incredible food tour in Naples which included loads of local treats like a classic pizza, fried pizza, limoncello, gelato and much, much more.
---
Visit the ruins on Pompeii
History buffs, this one's for you. Head to the ancient city of Pompeii for a glimpse of the past, it was buried by the aruption of Mt Vesuvius in 79AD and these days offers a chance to see incredibly well-preserved buildings, frescoes and the layout of the city.
It's best visited with a guided tour so you can get your bearings and understand what you're looking at.
---
Savour some limoncello after dinner in Sorrento
Sorrento is a charming coastal town on the Sorrentine Peninsula, known as the gateway to the magical Amalfi Coast as well as being the home of lemons, limoncello and lemon granita. You'll notice the whole coast in this area pays homage to the lemon, but Sorrento in particular is known for its lemons.
Pick up a bottle of limoncello from a local supplier, enjoy a sip of limoncello after your dinner or taste test the region's best ingredients with an oil, cheese and limoncello tour.
---
Spend a night in Positano
One of the most romantic destinations in Italy, Positano is straight off a postcard, with pastel-coloured houses cascading down the hill to the Mediterranean Sea. Though many tourists choose to stay in cheaper villages along the Amalfi Coast and make the journey to Positano for a day trip, if you are able to splurge on a night you'll be treated to the late evening and early morning with far fewer tourists.
Perhaps the most sought-after hotel for an overnight stay is Le Sirenuse, a elegant yet homely boutique hotel with an equally incredible restaurant. The hotel rates start from €800 per night in the shoulder season but can reach €2800 a night in the middle of summer, and they (unsurprisingly) book out months in advance. This is proposal, honeymoon or big birthday material!
---
See the Amalfi Coast from a boat trip
The Amalfi Coast boasts some of the most stunning scenery of any coast in the world, so it's no surprise that the best way to experience it is by boat. You can take an Amalfi Coast boat trip from any of the seaside villages, spending anywhere from a few hours to a whole day marvelling at the steep cliffs, discovering hidden grottoes and swimming in crystal-clear water.
There are plenty of small group tours you can join, or if you'd like a private trip you can book your own boat and skipper and enjoy a day exploring at your own pace. If there's four or more of you then I'd definitely recommend considering a private boat as it sometimes ends up being cheaper than booking four spots on a shared tour.
---
Do the Path of the Gods hike
If you're an active relaxer, the Path of the Gods is another great way to experience the Amalfi Coast's scenery. This epic 8km hiking trail winds through the hills above the clifftop villages, from Bomerano (near the town of Amalfi) to Nocelle, offering unmatched views of the coast and beaches.
It takes most travellers 4-5 hours to complete the trail, longer in summer due to heat and big crowds. Be sure to slap on some sunscreen, wear a sunhat, take water and look forward to a lemon granita at the end.
---
Take a day trip to the Isle of Capri
The Isle of Capri is only 10km² but it punches well above its weight in terms of tourist offerings, and it's one place you can't miss when visiting Italy's southwest coast. Day trippers can get here easily from any towns along the Amalfi Coast, Salerno, Sorrento or Naples.
Real talk: Capri's Blue Grotto might be the most famous natural attraction but in my opinion it's seriously overrated and a bit scammy, you pay for a group tour to get to the grotto, move to a smaller boat to get into the cave which costs €14 for entrance and the guides push you for a €5-€10 tip per person, you have a few minutes in there and have to tip more if you want to swim.
Instead: The better alternative is to do a tour that takes you to other grottoes like the Grotto Verde and Grotto Bianca.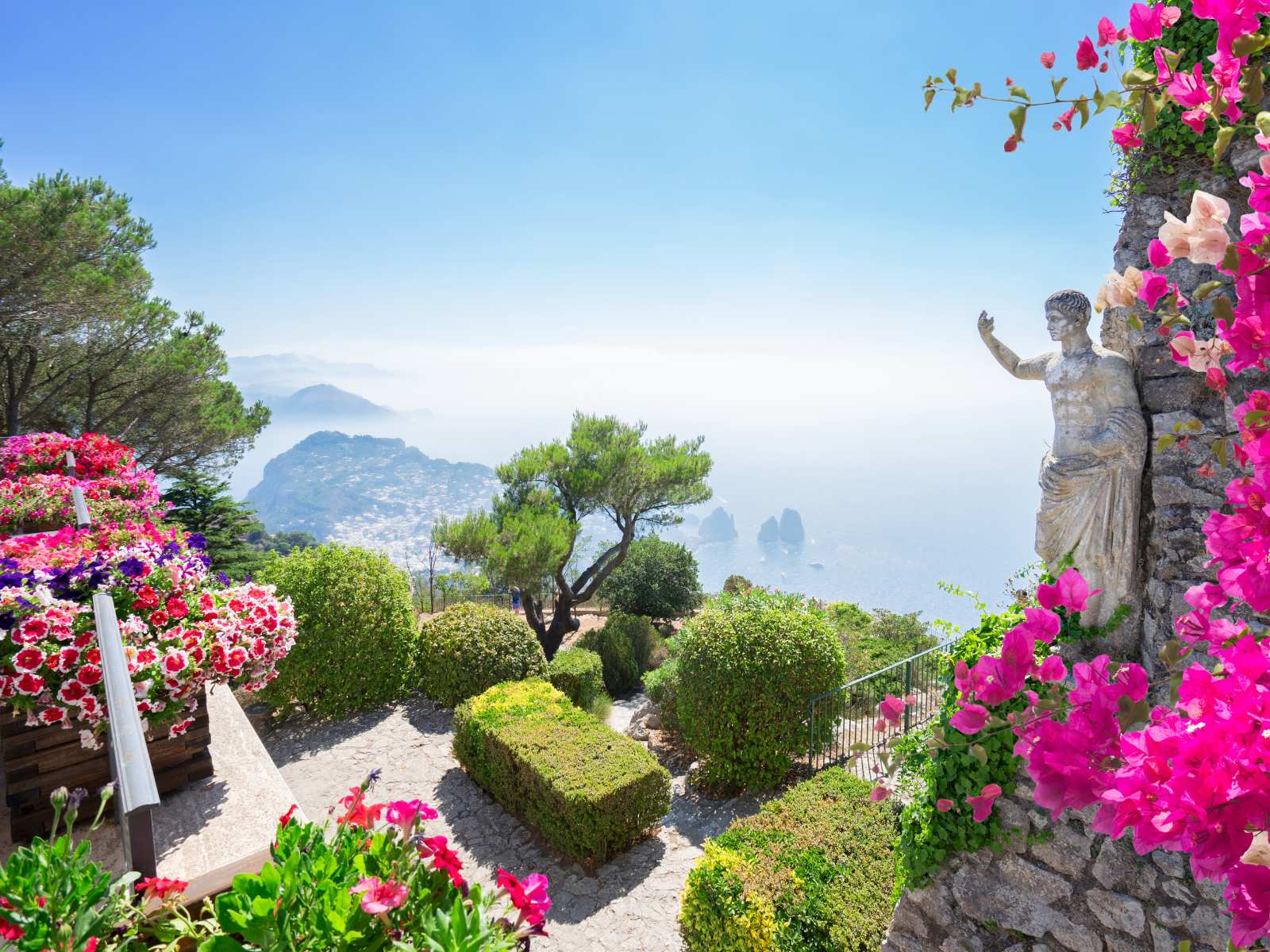 ---
Sightsee in a unique way with the Monte Solaro chairlift
One tourist attraction in Capri that is totally worth it on the other hand is the Monte Solaro chairlift, a single seat chairlift that takes you to the highest point on the island (Monte Solaro) where you'll get to enjoy panoramic views of the island and beyond.
Tickets are €9 one way if you want to walk down afterwards, or €12 return.
---
Explore the Grotte di Castellana limestone cave system
Puglia's Grotte di Castellana caves are a fascinating underground experience to add to your Italy bucket list. The limestone cave network was discovered in 1938, with 3km of tunnels (1.2km that you can reach by tour), thousands of stalactites and stalagmites, and millions of years of history behind them.
Book a cave tour to learn all about the geology and history behind this striking natural attraction.
---
Stay in a trullo in Alberobello
Trulli (trullo is singular) are traditional houses in Puglia, particularly in the town of Alberobello. They're kind of beehive-esque, with white limestone walls and conical roofs made by laying stones in circles until they meet at the top.
There are more than 1000 trulli in Alberobello, and many of these have been well-reserved and are used as shops, guesthouses, restaurants or family homes.
Spending a night in a trullo is a quintessential Puglia bucket list experience, you can check out the trulli available to book on booking.com.
---
Admire Baroque architecture in Lecce
Lovingly known as the "Florence of the South", Lecce's Baroque architecture and rich culture make it a bucket list destination for any travellers with an interest in art, design and history. The city's historic centre is densely packed with must-sees, from medieval castles to ancient Roman ruins to intricately decorated churches.
It's not as popular as the northern and central Italian cities but not due to quality, only due to infrastructure and ease of travel. If you're spending some time in southern Italy then at least 2-3 days should be set aside to discover Lecce's treasures.
---
Get amongst Bari Vecchia
Combining the best of Italian cuisine with ocean-to-table seafood, Bari is a gorgeous seaside city to add to your Italian itinerary. As the capital of the Puglia region it's a bustling hub of food, drink, entertainment and culture, with a buzzing student and youth scene for those looking for a party vibe.
Bari's Old Town (known as Bari Vecchia in Italian) is particularly impressive, with a confusing but alluring maze of historic alleyways connecting churches, castles and piazzas.
---
Dine at the famous Grotta Palazzese Hotel
A once-in-a-lifetime dining experience if only for the enchanting setting, the Grotta Palazzese is a restaurant (at a hotel of the same name) tucked into the side of a limestone cliff on the coast of Polignano a Mare, just south of Bari. The restaurant has been used for parties since the 1700s!
Unsurprisingly a meal at Grotta Palazzese is pretty expensive, prices start at €195 for the smaller degustation menu or a la carte menu, with drinks additional to that. Ouch! Reviews for the food aren't great either, they have a 3.5/5 on TripAdvisor which is not a good sign for that price level, and suggests that you're truly just paying for the location.
Is it an Instagram tourist trap or a genuinely worthwhile splurge? Let me know if you try it out.
---
Sleep in a cave hotel in Matera
Move over Cappadocia, Matera is a rocky hilltop city famous for its cave dwellings or 'sassi' in Italian. These sassi were inhabited for millennia, with evidence of human settlement dating back to 9000BC, making Matera the third-oldest continually inhabited settlement on the globe. Unbelievable!
In the mid-20th century Matera was actually known as the 'shame of Italy' due to its high levels of poverty and relocation of citizens which left the caves in total disarray, but the 1990s brought preservation, renovation and promotion, including becoming UNESCO-listed in 1993.
Since then it's become a more popular stop on Italy itineraries, with plenty for travellers to see and do, although it's still fairly low key compared to many other Italian hot spots. Book a night in a cave hotel, immerse yourself in the culinary scene, do a city tour with a local and experience a different side of Italy.
---
Sunbathe on sandy beaches in Tropea
Often named as one of the best beach destinations on the mainland, Tropea is an essential inclusion on any sun-lovers Italy bucket list.
Cool off in the turquoise water, book a sunbed to soak up some rays (or chill out on the pure white sand for free), or experience the gastronomy of Calabria, from seafood pastas to spicy 'nduja sausage to sweet red onions.
---
Italian islands bucket list
Beach hop along Sardinia's Costa Smeralda
If it's an Italian beach holiday you're after, you'd be hard-pressed to find anywhere that beats Sardinia's Costa Smeralda. The beaches here are plentiful and varied, from hidden coves that are only accessible from the ocean to upscale beach resorts fit for a luxury getaway.
One absolute must-do during your trip to Sardinia is a boat tour around the La Maddalena Archipelago, a group of protected islands off the northern coast of Sardinia with charming fishing villages, secluded swimming spots and unspoiled scenery.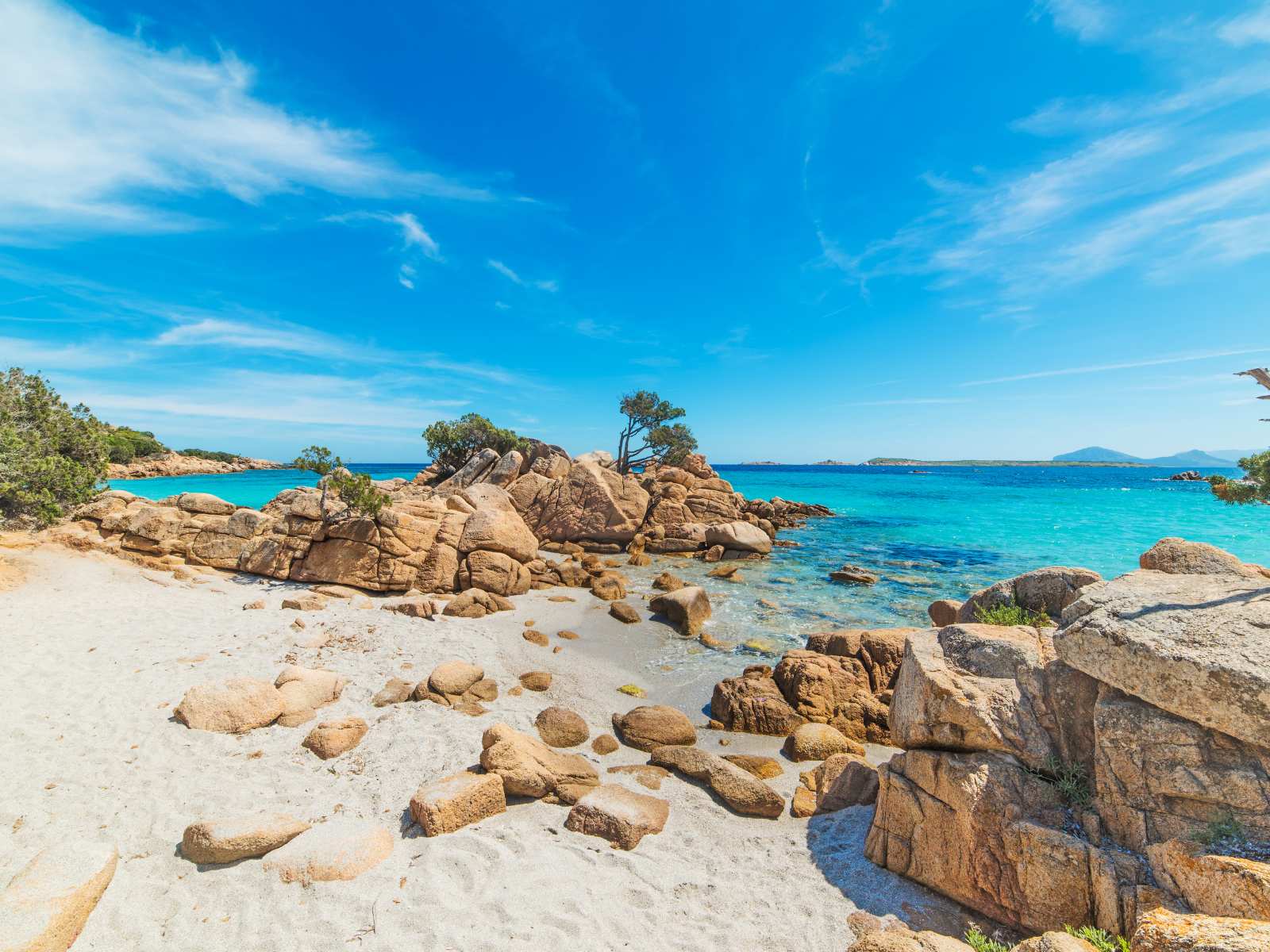 ---
Watch lava flow from Mount Stromboli
One of Europe's few active volcanoes, Mount Stromboli is a popular destination for adventurers thanks to its constant eruptions and consistent lava flow.
By day you can hike to the top of the volcano for an up close look at where the fiery magma reaches Stromboli's summit, and by night you can see the glowing lava from afar.
Keep in mind that active volcanoes are, by definition, currently erupting or likely to erupt in future, and large eruptions can happen without warning. New Zealand's White Island/Whakaari erupted in 2019 while tourists were doing an island hike and 16 people died, with more severely injured. This isn't to scare you out of visiting Stromboli, many tourists choose to visit each day, but it's important to be aware of the risks of any adventure tourism like this.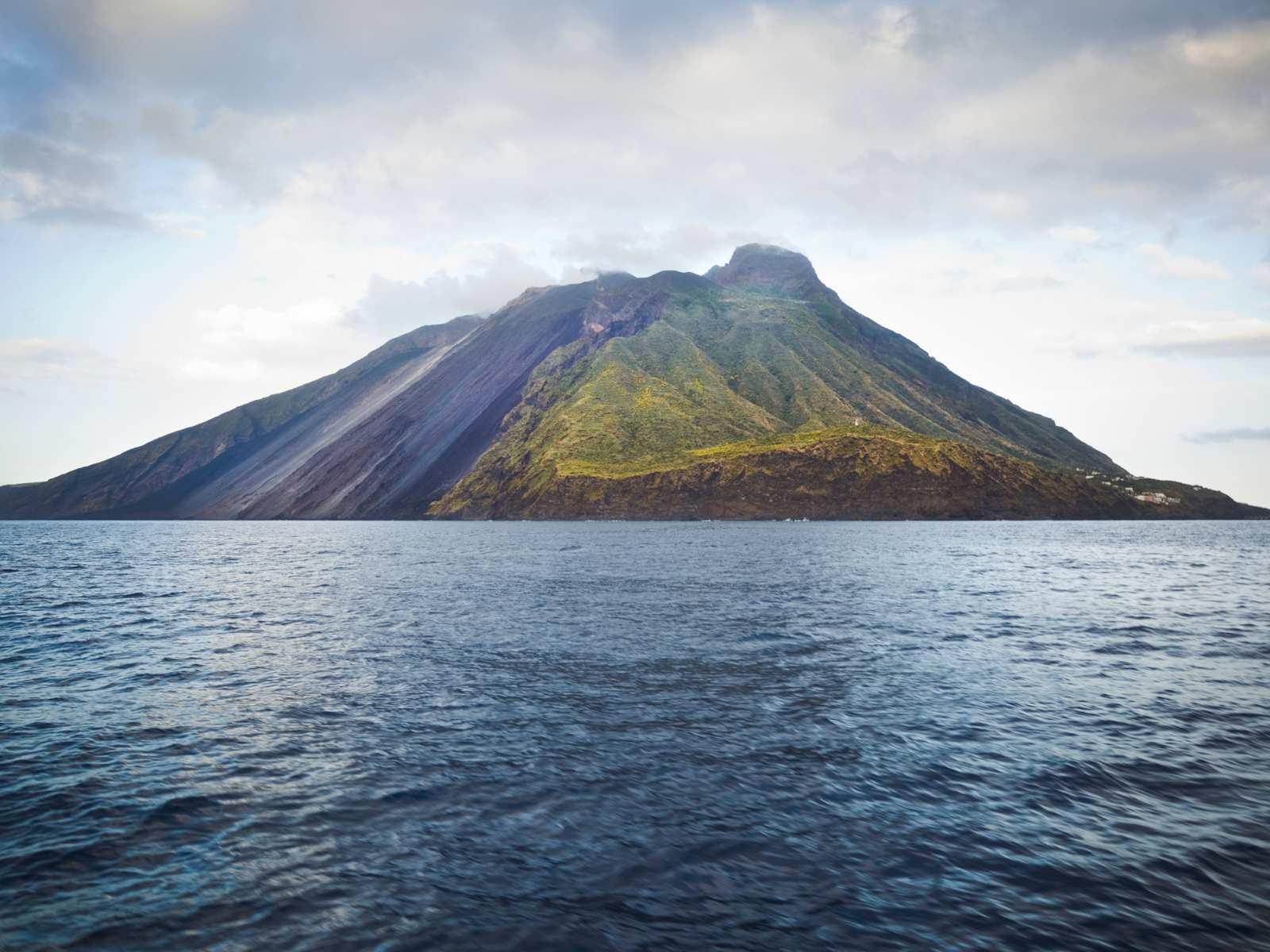 ---
See ancient ruins at Sicily's Valley of the Temples
Sicily's Valley of the Temples is a UNESCO World Heritage Site and one of the most important archaeological sites in Italy. One of the valley's most well-known landmarks is the Temple of Concordia from 440BC, which is considered to be one of the best-preserved temple ruins in the world.
The whole island of Sicily has ancient ruins dotted around it from a range of eras, thanks to the fact that the island has been inhabited by numerous civilisations over the centuries, making it a must-visit for any history buff's Italy bucket list.
---
Get lost in the maze of alleyways in Ortigia
Ortigia is a small island off Sicily's east coast, considered the old town of Syracuse and connected to modern Syracuse by a few short bridges. Wander through the organised mess of walkways, discover local arts and crafts in hole-in-the-wall boutiques, find a sunbathing spot along the rocks near Forte Vigliena, or indulge in Ortigia's culinary scene.
I haven't made it to Ortigia (or anywhere on Sicily) yet unfortunately but this is at the top of my personal Italy bucket list, and I hope to visit in this summer!
---
Feel the sand between your toes at Spiaggia dei Conigli
Consistently ranked as one of the top ten beaches of the world, Spiaggia dei Conigli on the island Lampedusa is the final Italy bucket list inclusion in this (very long!) blog post.
The protected nature reserve offers pristine beaches, abundant underwater life and unbelievably clear water, with the chance to see dolphins, turtles and tropical fish while snorkelling or diving.
---
Mamma mia, that's a lot of info about the best things to do in Italy! I hope this Italy bucket list blog has given you some inspiration for your upcoming Italy adventure, and that you'll be able to tick off loads of the epic experiences I've listed here.
I'm sure there are plenty of Italy adventures and activities that I've left off this list, it would easily be 30,000 words long even if I wrote about all my incredible Italy experiences, but I have had to select the top 50-ish Italy bucket list experiences as a starting point.
If there's something truly incredible you think I need to add to this blog then please let me know in the comments.
MORE ITALY & EUROPE BLOG POSTS: