As Queenstown's quieter yet equally stunning neighbour, Wanaka boasts lots of fun things to do from thrill-seeking to active adventures to culinary experiences. Read on for all the best things to do in Wanaka.
Queenstown is the undisputed Adventure Capital of New Zealand (and probably the entire world) but Wanaka should absolutely not be ignored.
With its very own lake set against a backdrop of rugged mountains, a thriving entertainment scene that's growing by the season, and easy access to ski fields, hiking tracks and water adventures, Wanaka is definitely one of the best places to visit in the South Island.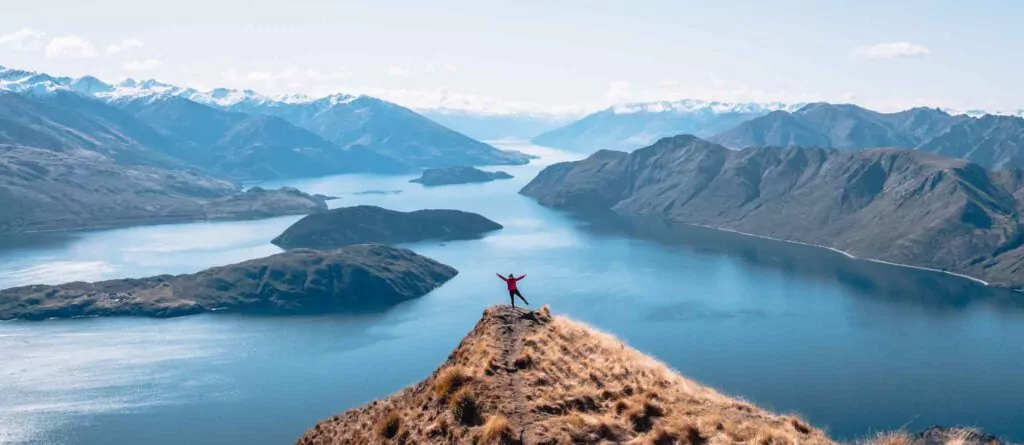 Wanaka has a special spot in my heart, I've been visiting since I was a kid and I've been fortunate enough to head down there too many times to count. I love the easy access to Treble Cone and Cardrona in winter, the autumn colours are incredible, and summer and spring bring warmer temps and sunnier days to soak up the multitude of outdoor activities.
Whether you're looking for a heart-racing adrenaline rush, a viewpoint for magical photos or the best things to do in Wanaka on a rainy day, read on for my top picks for Wanaka activities and experiences.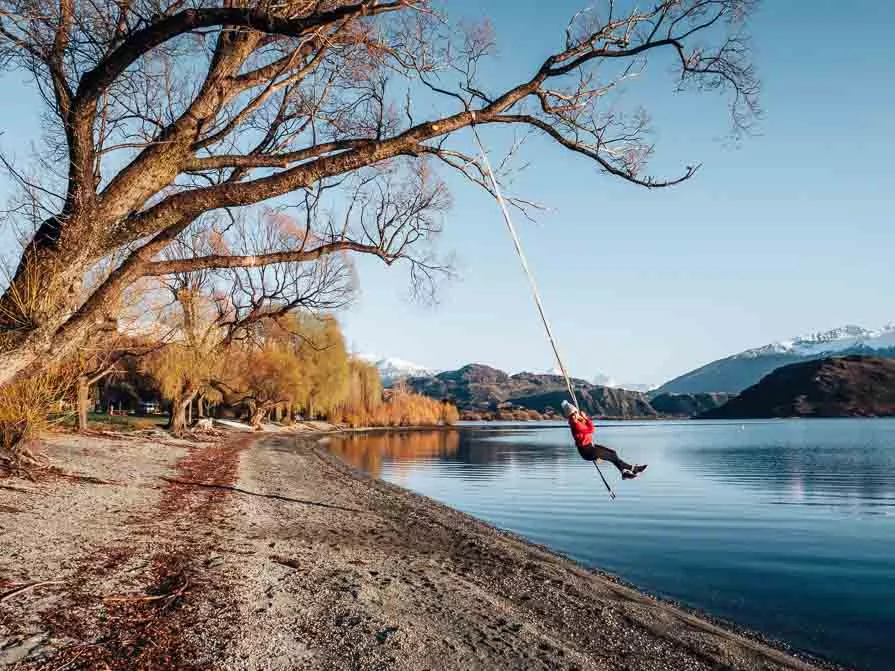 ---
How to get to Wanaka
Wanaka is about an hour's drive from Queenstown via the Crown Range Road, or just under 1.5 hours if you take the easy drive via Cromwell on State Highway 6.
The Crown Range Road is well-maintained these days but it's very steep with sharp turns, and can get icy in the colder months. If you're not a confident driver or if you're not used to driving on the left side of the road in difficult conditions, consider taking the Cromwell route instead.
If you're coming from Franz Josef Glacier and the West Coast, you'll arrive in Wanaka after driving through Haast Pass and past Mount Aspiring National Park.
---
How long to spend in Wanaka
There are so many things to do in Wanaka that it warrants at least a few days of your South Island adventure, if not more. I've been five or six times now and I'm still finding new activities!
If you're spending a week in Queenstown for example, I'd recommend splitting it to four or five days in Queenstown and then two or three days in Wanaka.
Wanaka accommodation is slightly cheaper, and staying on this side of the Crown Ranges gives you easy access to the Treble Cone ski field, Lake Hawea, Mount Aspiring National Park and even the West Coast.
If you're doing a wider South Island road trip, consider basing yourself in Wanaka for a few days to explore the area between the West Coast and Cardrona Valley, and then go to Queenstown for the activities set in Queenstown, Arrowtown and Glenorchy.
---
When to visit Wanaka
Winter is when Wanaka is at its peak in terms of tourism, with locals and international travellers alike flocking to hit the Cardrona and Treble Cone ski fields. The winter months bring world-class skiing, local festivals and events, and (of course) slightly higher prices.
The ski season normally runs from mid-June to mid-October.
Peak summer in Wanaka (December and January) are the warmest months but they're also busy as they coincide with school holidays and wedding season.
If you're wanting warmer weather with less people then February to April, or November on the other end, is best.
---
The best things to do in Wanaka
This blog started off with 10 things to do in Wanaka but I kept finding more, until I settled on a nicely rounded 25. There's something for every type of traveller in this bustling lakeside gem, so read on to find the perfect activities for your Wanaka itinerary.
MONEY-SAVING TIP: Check for last minute deals on all the activities below on bookme.co.nz, a travel deal website that often has discounts of between 20%-50% on the most popular things to do in the South Island.
For adrenaline junkies
You don't have to base yourself in Queenstown just so you can experience the infamous thrills the South Island is known for. Whether you'd like to throw yourself out of a plane, off a mountain, through some river rapids or down a rocky trail, Wanaka's got your thrill-seeking addiction covered.
1. Do a skydive
Alright crazy people, who here wants to jump out of a plane in one of the most stunning locations on the planet?
Choose from a 9000ft, 12000ft or 15000ft jump, with prices starting at $279.
You'll be able to spot Mount Cook, Mount Aspiring, Lake Wanaka, Lake Wakatipu and the Clutha River on your way up, before enjoying (or should I say enduring…) a 25-50 second freefall.
Book your Wanaka Skydive on Get Your Guide, or check the Bookme Wanaka skydive page for any current last minute deals.
2. Explore by 4WD
Ridgeline Adventures offer 4WD tours in their iconic Land Rover Defenders to take you to some of Wanaka's hidden gems and enjoy some of the most spectacular views in the area.
Their range of experiences includes a Wanaka Highlights tour, photography safaris and a high country day walk.
3. Get your bearings with a trike tour
Wanaka Trike Tours is a brilliant way to see the city and its surrounds while soaking up the fresh air and learning all about the history and culture of the area.
Get comfy in the back seats, make it click, pop on your helmet complete with bluetooth walkie-talkie style speaker, and head off on your fresh air adventure.
They have a few different tours on offer, we did the Wanaka & Surrounds which took us out to the beautiful Glendhu Bay and then back to the other side of the lake, and they also have trips to the Blue Pools, Cardrona Pub, and even food and wine tours.
TRAVEL TIP: Don't wear ripped jeans in winter, my travel buddy's kneecap almost froze off!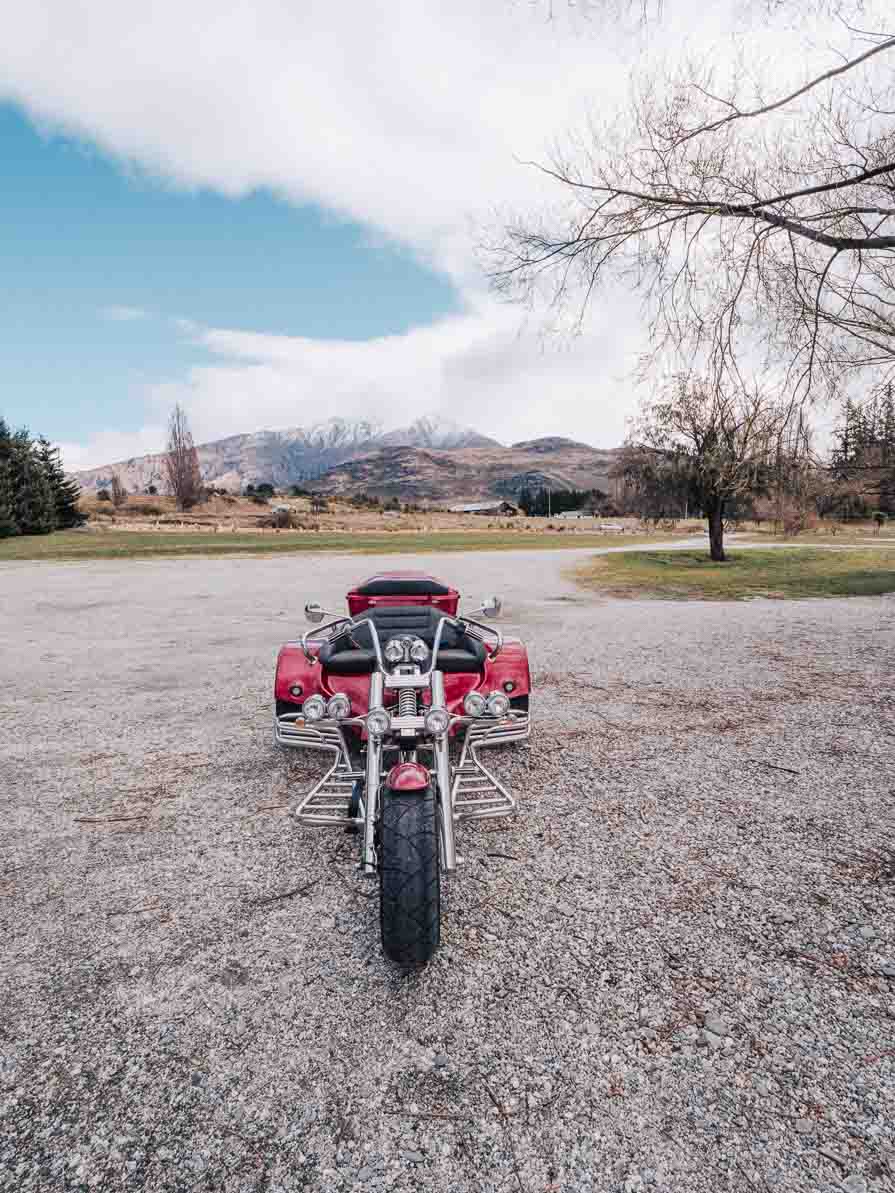 4. Go jetboating
Zoom across the beautifully clear water of the Clutha River in a jet boat going more than 80km/h.
You'll skim across shallow rapids, spin around in some crazy manoeuvres, enjoy the mountain backdrop behind you and come home with a newfound appreciation for land.
Book your Clutha River jet boat tour on Get Your Guide.
5. Enjoy sky high views while paragliding
I'm never going to skydive or bungy jump (I just can't handle the idea of a freefall, yuck) but I'm a paragliding addict, and I'll happily paraglide in every destination where it's available!
Wanaka is the perfect place to go paragliding, with incredible 360° views that are even better from up high.
If you're afraid of heights but want to try something that pushes you out of your comfort zone, paragliding is perfect. There's no freefall involved, your body is supported with a chair-style harness (so you aren't completely dangling) and it's surprisingly peaceful floating through the sky hearing nothing but the wind in your 'chute.
Check Bookme for last minute deals on paragliding in Wanaka here or read about my experience of paragliding in Queenstown.
6. Explore Cardrona Valley on a quad bike
Get off the beaten track (quite literally) with this two hour Cardrona Valley quad bike tour, where you'll navigate rugged backcountry trails, drive through streams and soak up some of the best views in the South Island.
Learn about Wanaka's rural history from your expert guide and stop for some epic photos before making your way back down to civilisation.
This quad bike tour has a perfect 100% rating on TripAdvisor so it's definitely one of the best things to do in Wanaka!
7. Try a scenic flight
Want to see Wanaka from above but don't fancy jumping out of a moving aircraft? There are a number of helicopter and fixed wing plane companies offering scenic flights from Wanaka to give you the views from the comfort of a buckled seatbelt.
We opted for a trip with Aspiring Helicopters up to Coromandel Peak, the ridge just below the famous Roy's Peak (but with equally amazing views). We didn't have time for the half-day hike but a quick 15 minute heli and we were up there soaking up the views and snapping some photos! Lazy? I think genius.
There are also longer flights including glacier landings, Milford Sound (45 min flight + cruise) or try your hand at flying yourself with a pilot trial flight, where an experienced pilot will teach you flight controls and let you have a go.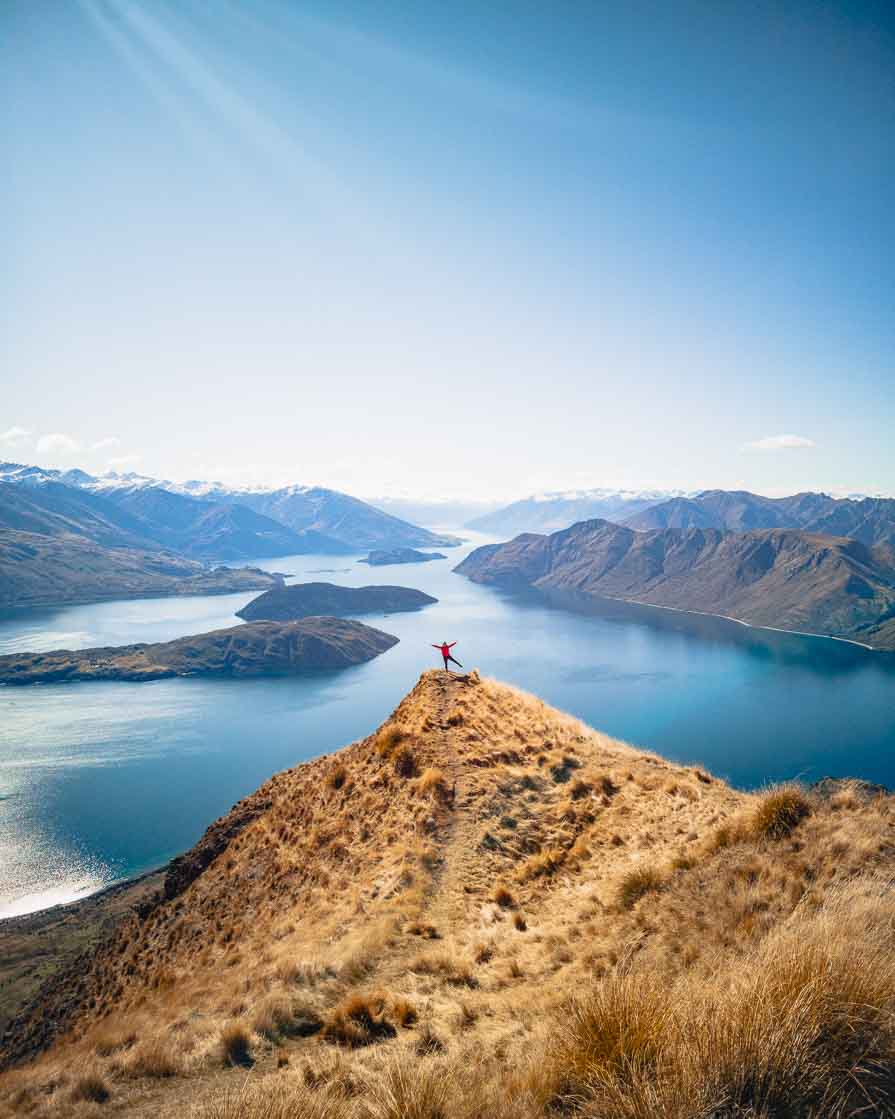 8. Try mountain carting (summer only)
Cardrona Alpine Resort is a ski resort in winter, but in the warmer months it transforms to an adventure playground with mountain bike trails and an epic mountain cart set up.
Be prepared to get dusty as you take on the rocky downhill tracks in a purpose-built three-wheeled mountain cart. If you're looking for unique things to do in Wanaka during summer, this has got to be top of the list.
---
Active adventures
For those of you who prefer getting in some exercise while travelling, there's lots of fun things to do in Wanaka that will get your heart rate up.
9. Wildwire Wanaka
Cable climbing is my absolute top pick for the best things to do in Wanaka, and it was one of the highlights of my South Island road trip in winter last year!
Wildwire Wanaka runs cable climbs (also known as via ferrata) up the Twin Falls near Treble Cone ski field. You'll make your way up the rock face using carabiners clipping onto steel cables as you climb up the iron rungs stuck into the cliffs.
There are three levels ranging from easy to difficult, and you don't need previous climbing experience however the second and third options require certain levels of fitness.
The easiest option, Go Wild, is approximately one hour of climbing and great for families with kids or anyone who wants to trial the climb before really pushing themselves out of their comfort zone.
We did the middle option, Wild Thing, which includes about three hours of climbing and two suspension bridges, reaching your end point at 320m high. You'll need to be moderately fit for this one but it's more about overall body strength rather than an intense burst of cardio. Expect to be sore the next day!
The final option is the Lord of the Rungs tour, which involves five hours of climbing, 450m vertical ascent and a helicopter from the top back down to the carpark. This one includes overhangs so you'll need to be able to support your body weight with your arms.
The views from all the climbs are insane, the Wildwire team are brilliant and encouraging, and it's a super fun way to test your limits and get your body moving.
You can book your Wildwire climbs here: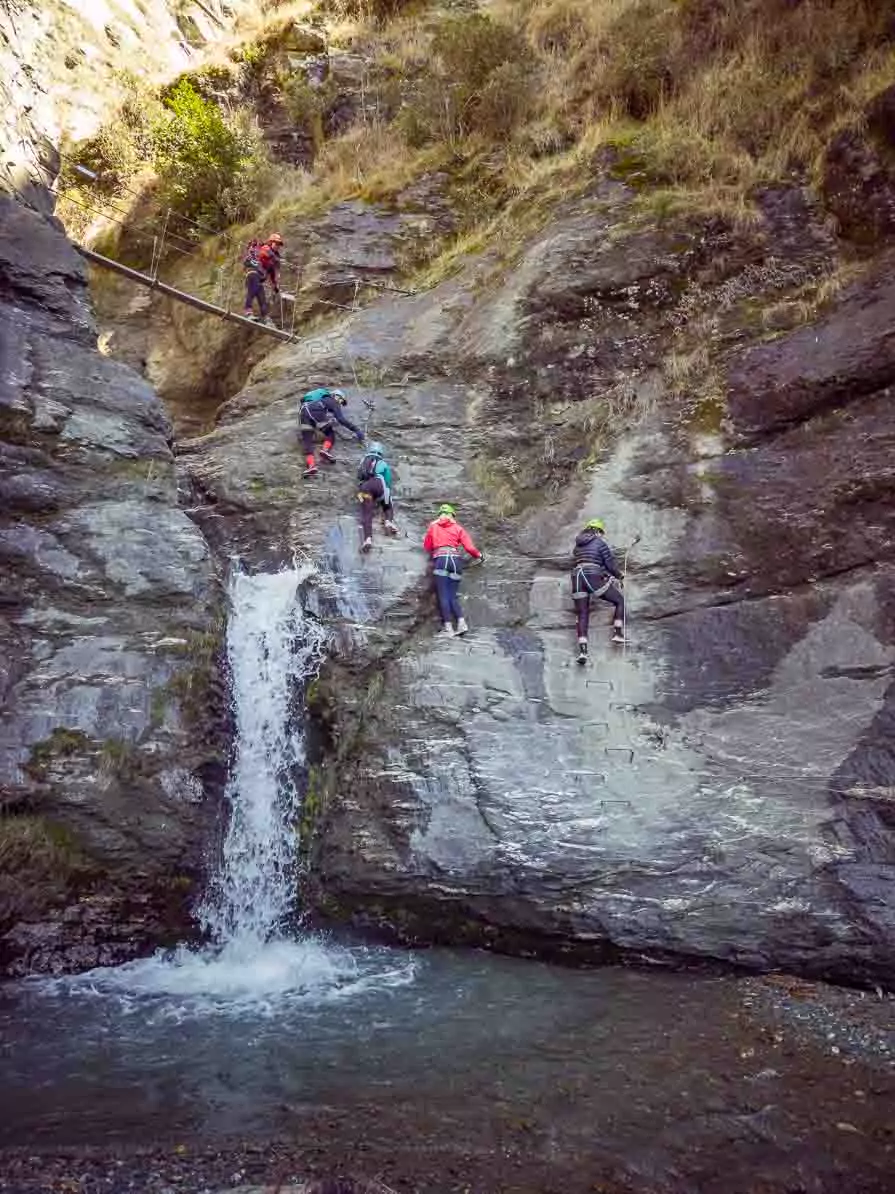 10. Climb Roy's Peak
Possibly the most recognisable peak in the South Island, the hike to and from Roy's Peak is about 5-6 hours return (16km). It's a steep but easy walk with a well-maintained trail, however visiting in winter may bring ice and snow so make sure you're prepared.
The track is closed from 1 October to 10 November each year for lambing so if you're visiting over those dates, the best alternative is Isthmus Peak. Which brings me to…
11. Climb Isthmus Peak instead
Isthmus Peak is open during Roy's Peak lambing season (Isthmus is then closed for fawning from 20 Nov to 20 Dec) so it's a good alternative if you're fit.
This track takes 5-7 hours return but is graded as Advanced (Roy's Peak is graded as Easy for comparison). Reviews tend to agree that it's more of a Moderate track rather than Advanced but it is a step above Roy's Peak in terms of difficulty and fitness required.
12. Go canyoning in Mount Aspiring National Park (summer only)
Canyoning Wanaka is a thrilling active adventure that combines rock climbing, abseiling, cliff jumping and swimming for a full body workout and mental challenge.
With beginner, intermediate and advanced options available, anyone with water confidence and moderate fitness can enjoy this Wanaka activity.
Book your Wanaka canyoning trip on Viator.
13. Take a guided kayak trip
Give your legs a break and get your core and arms working while you enjoy outstanding views either from Lake Wanaka or the Clutha River.
The Lake Wanaka kayak tour is a leisurely 8-10km paddle along the lake's coastline including light snacks, with either half day or full day tours available (full day includes lunch).
For something a bit more adventurous, the Clutha River kayak half day tour will take you through grade 1 & 2 river rapids along a 22km portion of the river. You'll have a tonne of fun and the killer views are an added bonus!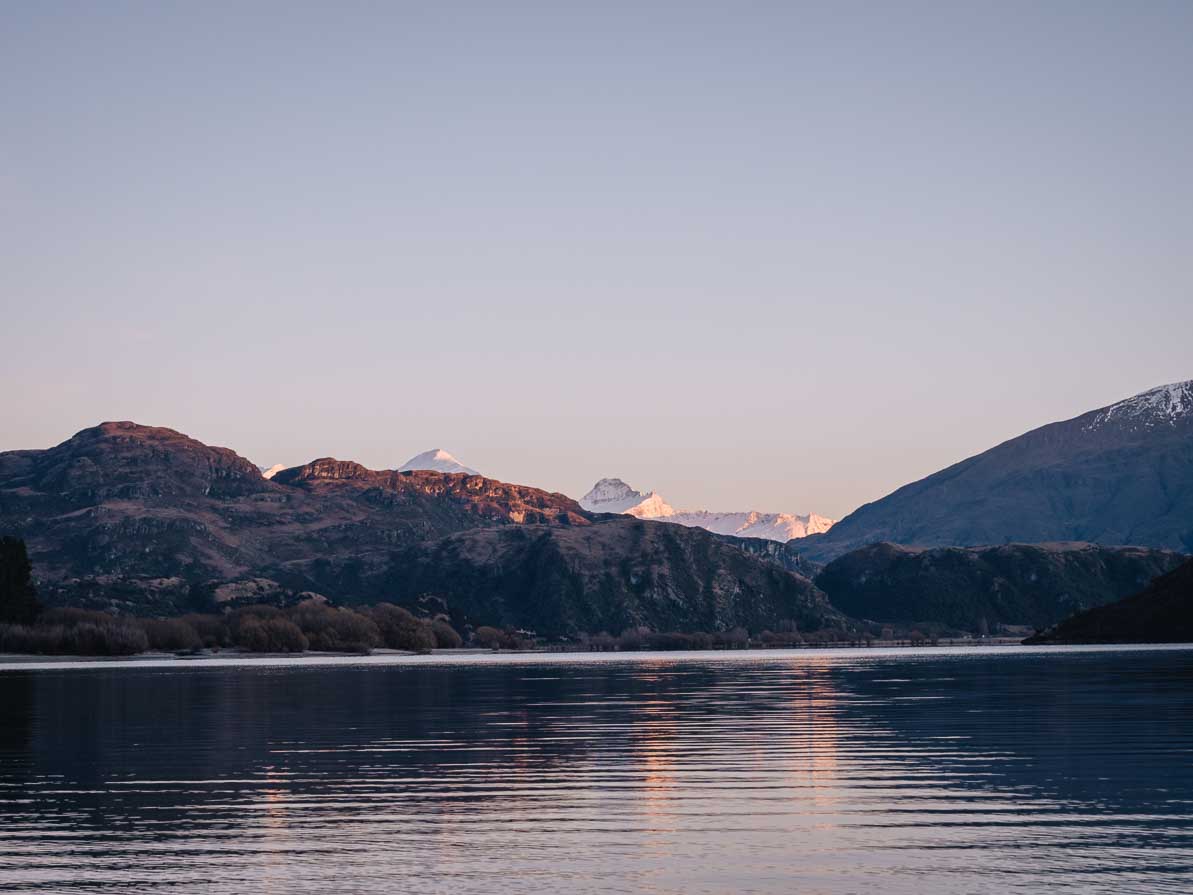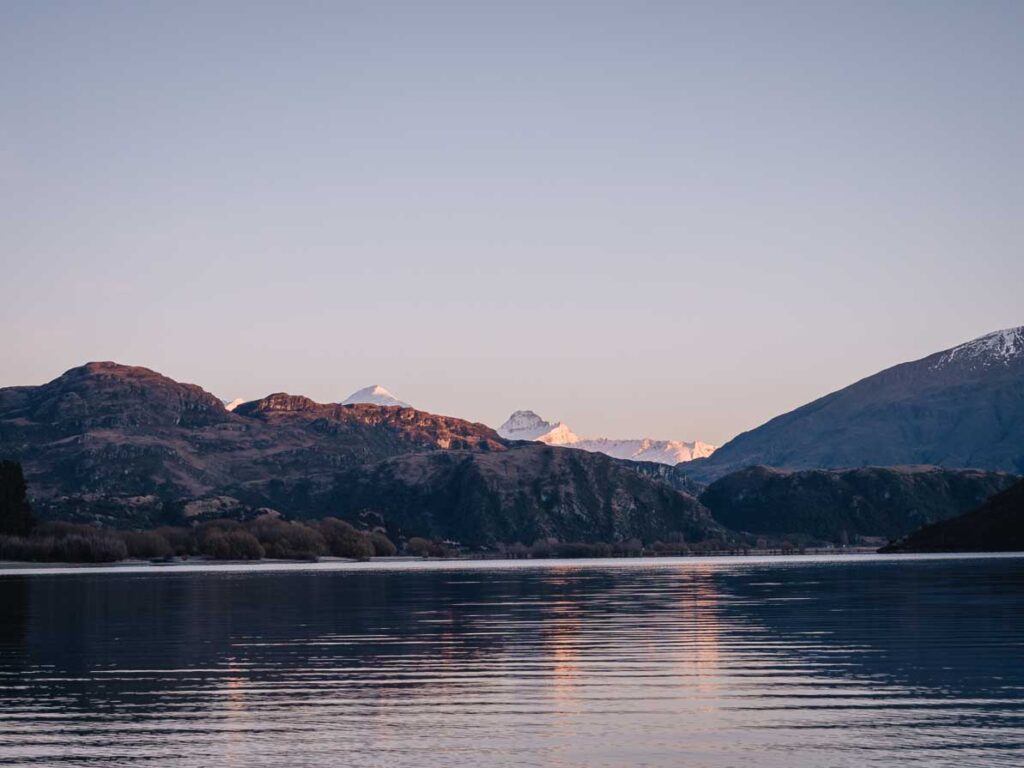 14. Hit the ski fields
Well duh, if you're heading to Wanaka in winter you can't not go skiing!
With only a 40 minute drive to two main resorts (Cardrona & Treble Cone) as well as Snow Farm's backcountry ski runs and huts, Wanaka is the ideal base for skiing in the South Island without the chaos and prices of Queenstown.
You can book your Cardrona lift pass here or your Treble Cone lift pass here.
15. Get on ya bike
Mountain bikers, e-bikers and road cyclists alike have a range of bike trail options in and around Wanaka.
Bike parks like Cardrona Bike Park, Bike Glendhu and Sticky Forest offer some incredible downhill trails for mountain bikers of all experience levels, and there's plenty of trails that border Lake Wanaka and Lake Hawea, the Clutha River and through alpine valleys for e-bike fans.
Check out the range of Wanaka bike tours (both guided and self-guided) on Viator.
---
Lake Wanaka activities
There's a bunch of Wanaka activities that centre around the lake itself. The mountains may be the main calling of this area but the lake is just as stunning!
16. See #thatwanakatree
It's a cliché for a reason, seeing #thatwanakatree is a Wanaka must-do.
Easily accessed from a carpark in the southwestern end of the lakefront, That Wanaka Tree sticks out from Lake Wanaka's chilly water like it was made for a postcard.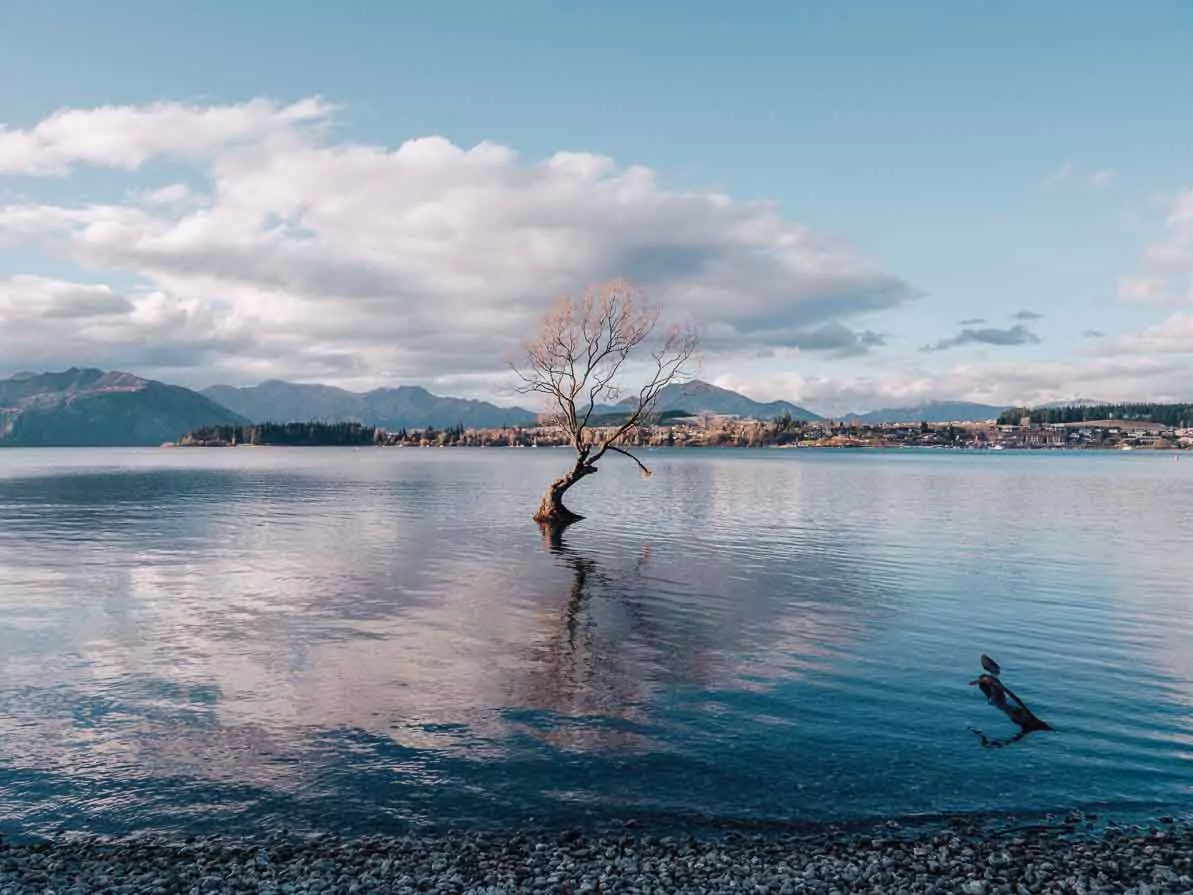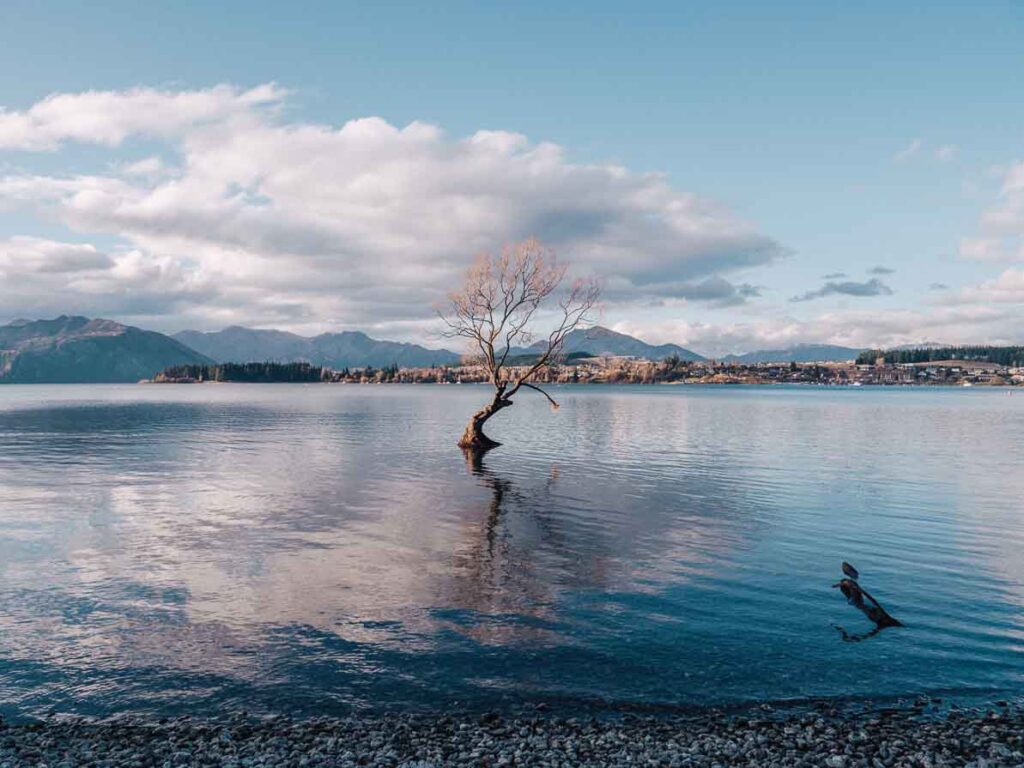 17. Glendhu Bay
If you keep driving past the tree and towards Treble Cone, 15 minutes from Wanaka township you'll reach a quiet little spot called Glendhu Bay.
With a rocky beach and super clear water, Roy's Peak towering above to your right and snowy mountains to the left, this is one of the lesser known places to visit in Wanaka.
Glendhu Bay Motor Camp is a brilliant campground for campervans looking for a Wanaka holiday park.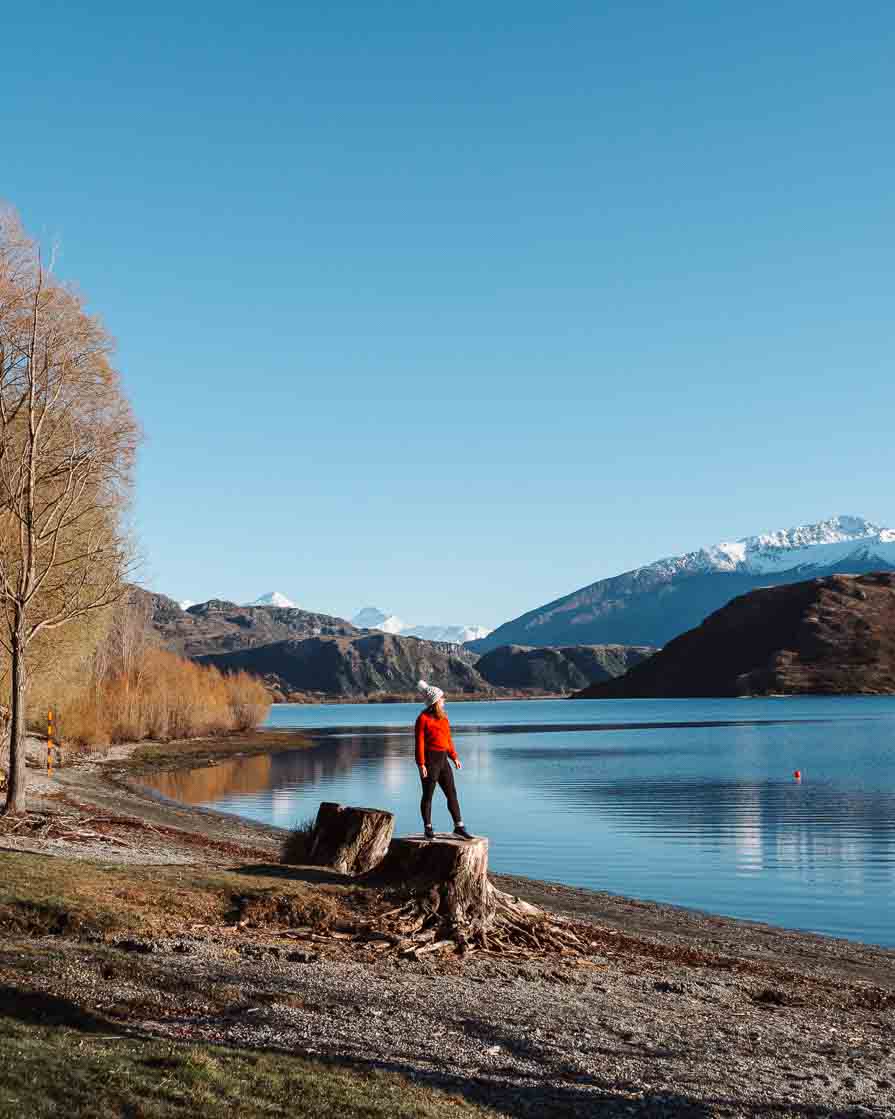 18. Go for a cruise on the lake
Enjoy a glass of local wine and snack on a cheeseboard as you spend your late afternoon exploring Lake Wanaka by catamaran for an hour.
You'll see Waterfall Creek, Ruby Island, Stevenson's Peninsula and That Wanaka Tree before returning to town for your evening plans.
You can book the cruise on Get Your Guide or Viator.
19. Go parasailing for an epic view
On my most recent trip to Wanaka we were celebrating my Mum's 60th birthday with a bunch of friends and family, and we ended up getting all eight of us flying high above Lake Wanaka on a parasailing trip. Even my 82-year-old grandmother and great-aunty! Loads of fun, an easy group activity, and seriously stunning views.
19. Visit Mou Waho Island
Ever wanted to see a small island within a lake within an island within a lake on an island in the sea? Yep, it's confusing! Mou Waho Island is one of Lake Wanaka's five islands, and it's definitely worth adding to your itinerary.
Home to the curious Weka (a flightless bird) amongst other native creatures, visiting this predator-free DOC reserve is one of the best things to do in Wanaka for nature lovers.
You can opt to take a water taxi and then see Mou Waho at your own pace with 1.5 hours to explore, or for more of a learning experience you could choose a luxury cruise + one hour guided bush walk where you'll hear about the island's ecology, geology and Maori history.
20. Take a dip
Feel the need to cool off? Jump in!
Lake Wanaka is totally safe to swim in, and there are a number of spots ideal for a refreshing dip.
Wanaka's Main beach has a pontoon to swim out to and jump off, head around to Glendhu Bay for a more secluded spot, or pop over to Mou Waho Island for a swim in the lake (within the island etc.).
Food and drink in Wanaka
21. Go wine tasting
Rippon Winery is the best-known Wanaka vineyard, with a cellar door open Wednesdays to Sundays from 12pm-5pm.
The other options near Wanaka are Nanny Goat Vineyard, Maude Wines and Aitken's Folly.
For a more thorough wine experience you could book a guided Wanaka wine tour, or go for a drive south towards Cromwell and Bannockburn, where there are hop-on hop-off wine tours or luxury wine and food tours.
22. Have a pint at the Cardrona Hotel
You can't visit drive between Queenstown and Wanaka without stopping in at the famous pub and restaurant at Cardrona Hotel.
With a 1928 Chrysler Model 62 permanently parked out in front and a backdrop of rolling hills, this iconic site has adorned magazines, newspapers and Instagram feeds all over the globe.
There's plenty of seating both inside and out, with a fire pumping in the colder months, loads of space for kids to run around, and a menu full of local bevvies and winter warmers.
If you're heading down off Cardrona after a day on the slopes, make sure you pop in for a mulled wine. Your body and mind will thank you!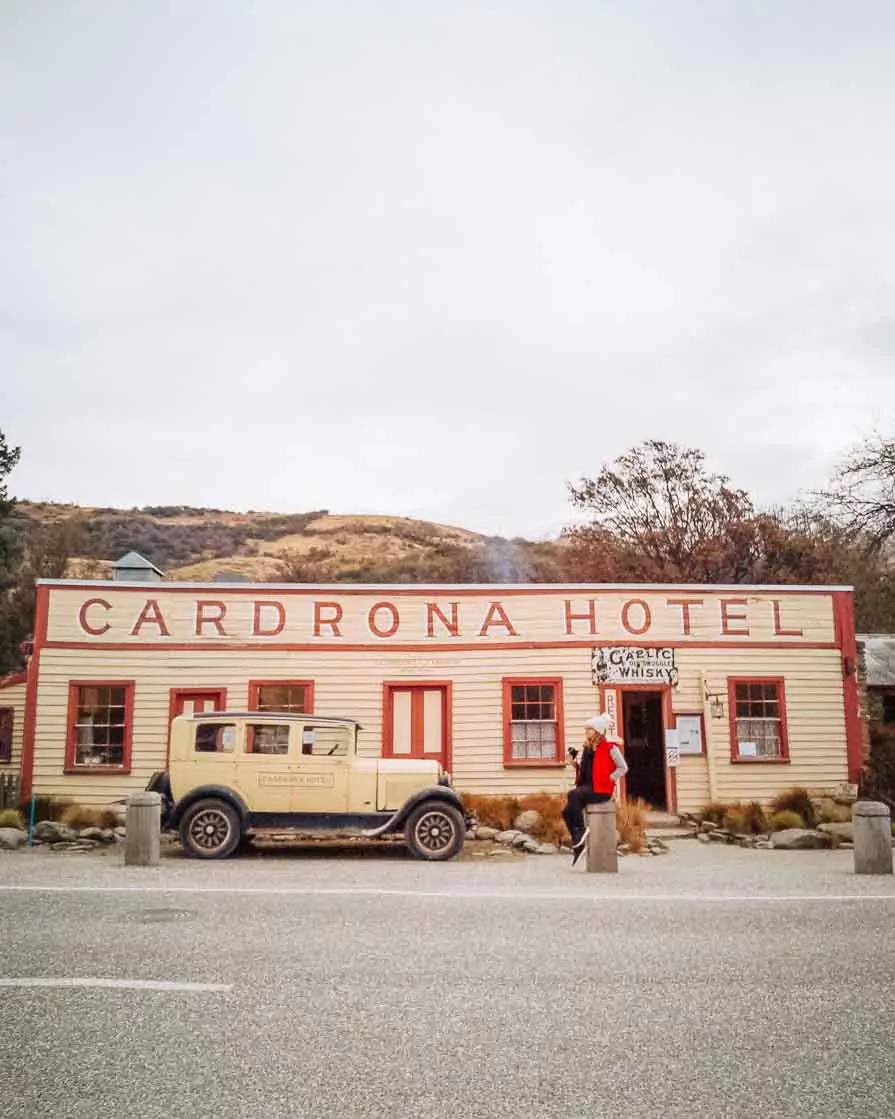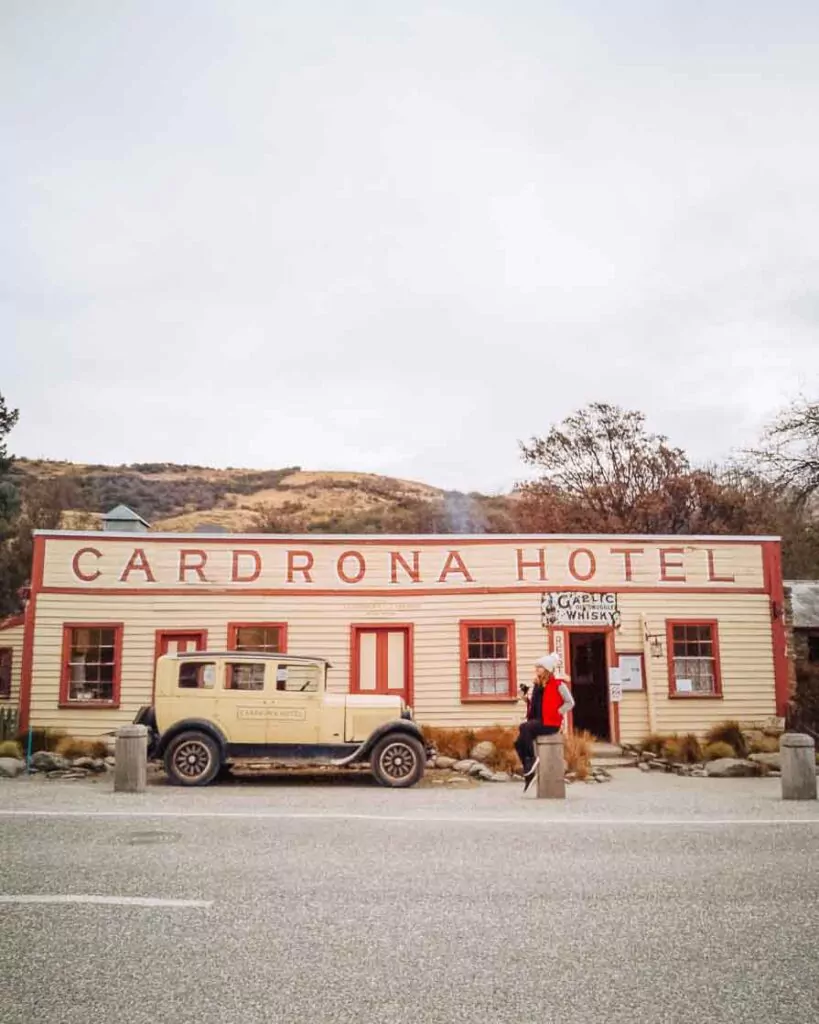 23. Try some craft spirits at the Cardrona Distillery
Just 2km up the road from Cardrona Hotel sits Cardrona Distillery, a family-owned distillery that produces whisky, gin and flavoured liqueurs using alpine water sourced from the nearby mountains.
You can visit the cellar door for a tasting, take a tour of the distillery for $25 (75 minutes, incl. a tasting), or make a lunch booking to try some world-class culinary creations paired with delicious cocktails.
24. Enjoy the local food scene
Wanaka may not have the quantity of restaurants that Queenstown boasts, but there are some seriously impressive eateries to try for breakfast, lunch and dinner in the lakeside township.
For brunch I'd recommend Relishes, Big Fig, Kai Whakapai or Urban Grind (brilliant for coffee too). For a light lunch check out Alchemy, Fedeli Cafe or the Brownston Street food stalls. For a fancy dinner my top picks are Kika, Kota and Wanaka Gourmet Kitchen.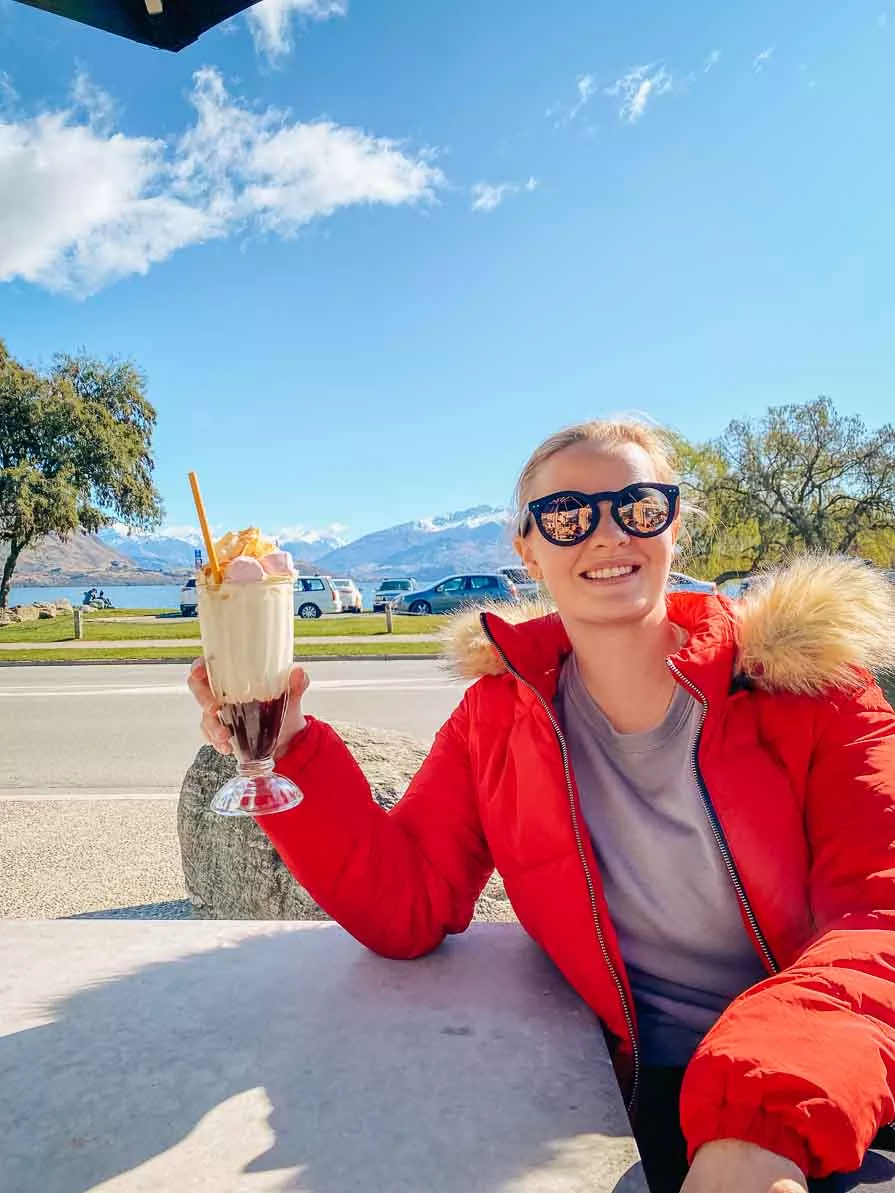 Rainy day activities
If you happen to be in the area on a wet and windy day, there's still some fun indoor things to do in Wanaka to keep you busy.
25. Watch a movie
Wanaka is home to not one but two independent movie theatres, Cinema Paradiso and Ruby's Cinema.
Paradiso is an old school theatre with funky seating, including sofas, bean bags and classic cars. They've got a licensed bar and cafe serving up sweet treats, pizza and nachos, and there's even an intermission for you to top up your glass and grab something to eat. Just like old times!
Ruby's is a bit fancier, offering two Gold Class cinemas with an impressive wine list full of local favourites, an intriguing cocktail list (including a Jaffa martini omg) and both savoury and sweet dishes on offer.
26. Put your brain to the test at Puzzling World
Puzzling World was always a mainstay on our Wanaka itinerary when my family headed down for a skiing trip. Full of weird and wonderful puzzles, games and illusions that will boggle your mind, it's got to be on your list for things to do on a rainy day in Wanaka.
After wandering through the interesting exhibitions you can sit down at the café and try solve some of the puzzles yourself, or grab something to keep the kids (or adults!) entertained on the road.
If you visit on a non-rainy day, or if you don't mind getting wet, head out to the Great Maze and race your friends to the end.
You can book a Puzzling World ticket on Get Your Guide for $25 or check Bookme for last minute deals.
27. Indoor rock climbing
Basecamp Adventures is a short drive from town towards Cardrona, and it's an awesome stop for the young and young-at-heart to get in some exercise when it's miserable outside.
They've got one hour Clip 'n Climb sessions with automatic belay systems so you can race your travel buddies, plus a sport wall and bouldering cave for more serious rock climbers to practice.
28. Visit the virtual reality centre
As well as rugged mountains, idyllic lakes and world-class ski fields, Wanaka is also home to the largest virtual reality experience in the Southern Hemisphere. Who knew?!
REALM Wanaka has state-of-the-art technology to immerse you into the world of VR, with a bunch of games and experiences available.
You can see the range of options to choose from right here.
---
The best Wanaka accommodation
But before you plan out your full Wanaka itinerary, you've got to figure out where to stay during your time in the town.
With a huge range of accommodation options, here are my top picks for the best places to stay in Wanaka for different budgets.
Camping
Cheap & cheerful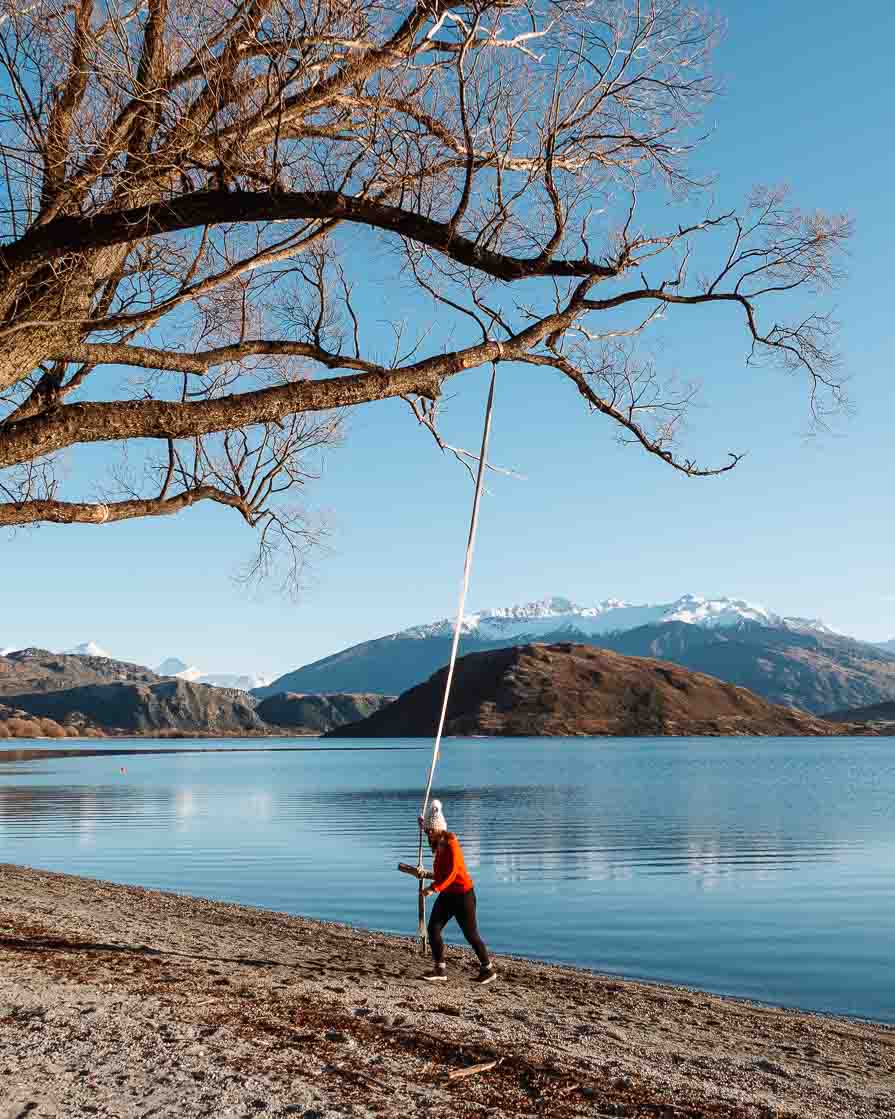 Mid-range
Luxury
Unique
---
And there you have it, all the best things to do in Wanaka plus some helpful travel tips to make sure you have an incredible time. If you think I've missed anything important or if you have any questions just let me know in the comments below.
Want to see more photos and videos of my Wanaka adventure? Pop over to my Instagram @findingalexx and scroll back through my highlights to find the 'Wanaka' icon!
Other New Zealand posts you might find helpful:
Like this blog? Pin it!
I was hosted by the following companies during my time in Wanaka in exchange for social media coverage and content: The Camp at Lake Hawea, Wanaka Trike Tours and Puzzling World. As always, all opinions are my own and are based on my personal experience.