With opulent interior design, loads of sleeping and living space plus bonuses like a sauna, firepit and hot tub, the fully renovated Old Post Office Lodge offers incredible value close to the mountains and bike trails of the Ruapehu District.

Mark and Kathy, the owners of the Old Post Office Lodge, are basically magicians. They've managed to transform the original Owhango post office building into a lavish lodge sleeping up to 18 guests, with some of the most impressive décor I've ever seen.
With the option of renting the whole lodge (7 bedrooms), just one wing of the house, or booking it bedroom-by-bedroom, there are endless options depending on your group size and travel requirements.
The luxury accommodation options in the district are limited, so having a charming new spot with self-catering facilities plus so much space is a game changer, and the easy access to National Park Village (15 minutes) and Whakapapa ski field (25 minutes) means it's ideal for families or groups wanting to adventure by day and chill out by night.
You can head straight to the website to book your stay here, or read on for my detailed review of Owhango's Old Post Office Lodge.
---
Where is the Old Post Office Lodge?
The Lodge is located on a corner section in Owhango, a tiny village made up of about ten streets! Owhango is on State Highway 4, half way between Taumarunui and National Park Village (15 minutes to each).
Active adventurers will love the location, it's right at the end of the 42 Traverse bike trail, and it offers easy access to a bunch of other cycle trails, walking tracks, fishing spots and of course skiing on Ruapehu.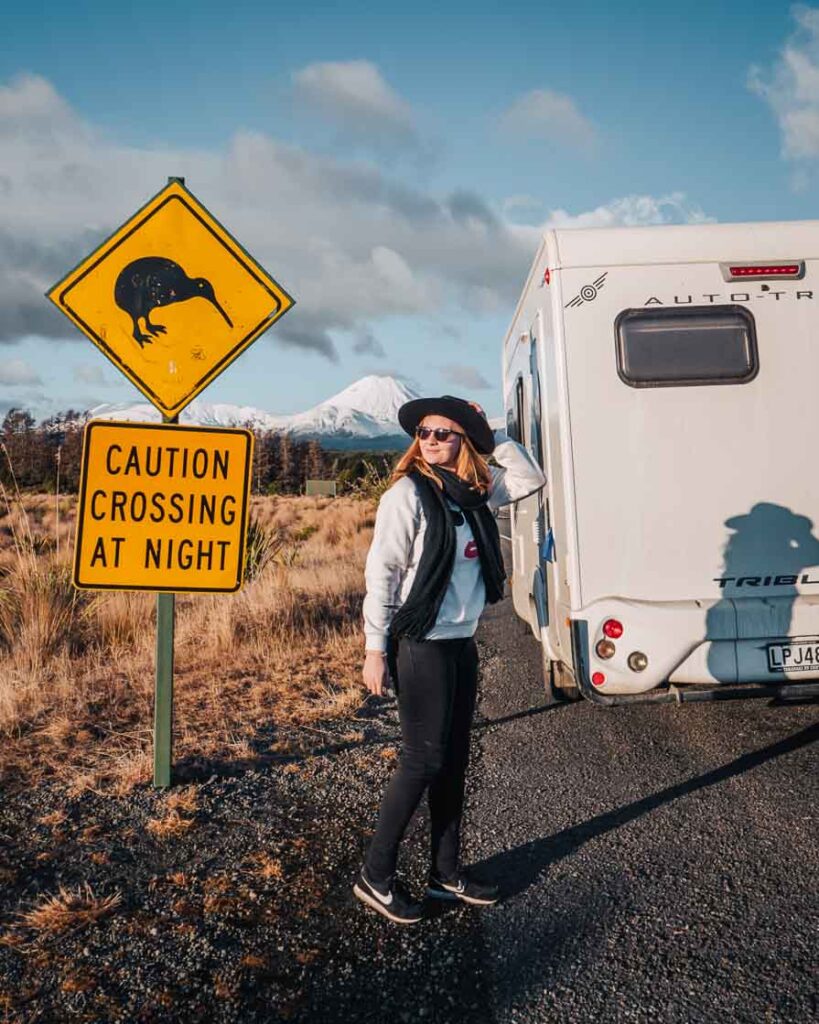 ---
About the Old Post Office Lodge
Mark and Kathy finished the eight month renovation in mid-2021, and it's honestly so impressive.
When I walked in the first thing I noticed was all the little details amongst the interior design. The West Wing is distinctly 1920s themed, with Art Deco shapes and patterns dotted around the place. The East Wing on the other hand is ever-so-slightly more modern, with a look more aligned with the 1940s.
Across both wings you'll see phone-related trinkets and odes to the building's past as a post office and telephone exchange, like old phones hanging on the walls, an original mail-sorting wall unit from the post office and more.
Every single thing in the lodge has been thought about, from the light fittings to the coat hooks to the cutlery and crockery, to keep everything elegant and in theme. It blew my mind, sourcing items for such a specific era is near impossible in New Zealand, and during a pandemic when shipping routes have been disrupted I'm even more impressed. Hats off to you, Kathy.
And if you're looking for somewhere to host a themed get-together like a Gatsby Party or a murder mystery, this is the perfect place. It's like real-life Cluedo!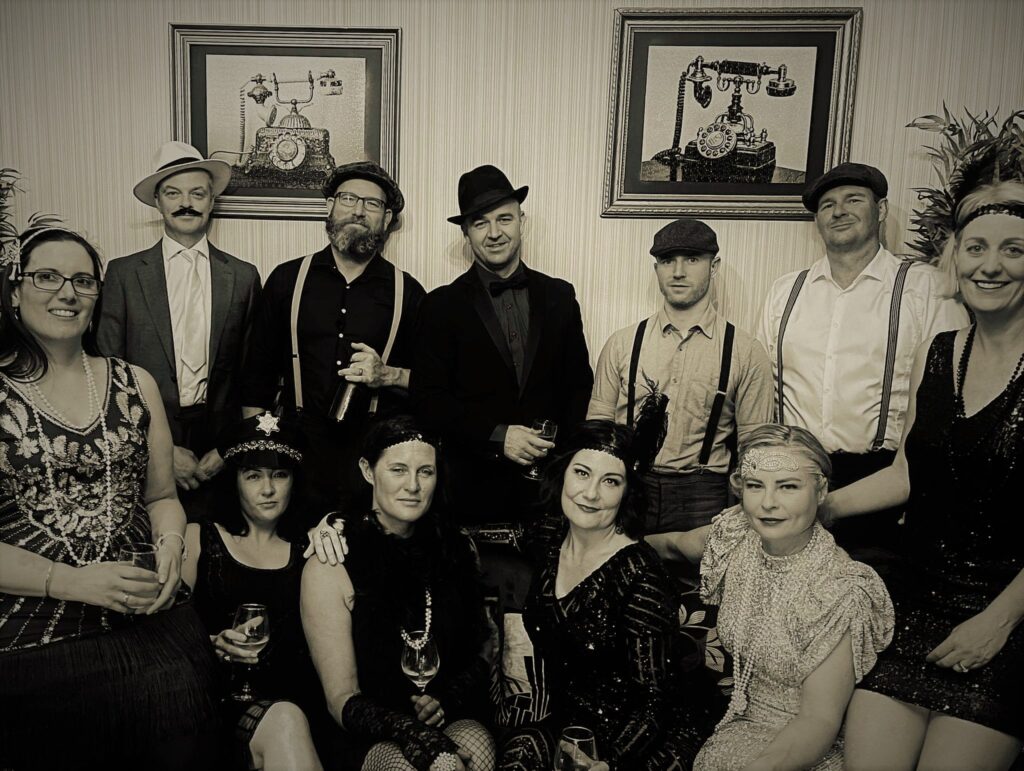 ---
The layout
The house is split into two wings, the East and the West Wing.
I stayed in the West Wing, which has three rooms plus an optional add on of a dorm room. I was lucky enough to sleep in the master bedroom which has a stunning four poster queen-size bed plus a wardrobe and a dressing table.
There's also a room with a double, a room with a triple bunk (double on the bottom and single on top), and the London-themed dorm room has four single beds.
The West Wing has a bathroom and a separate shower (which is the post office's original phone booth!), a huge well-equipped kitchen, laundry facilities, a drying room cupboard and a stunning Gatsby-esque lounge with a fireplace.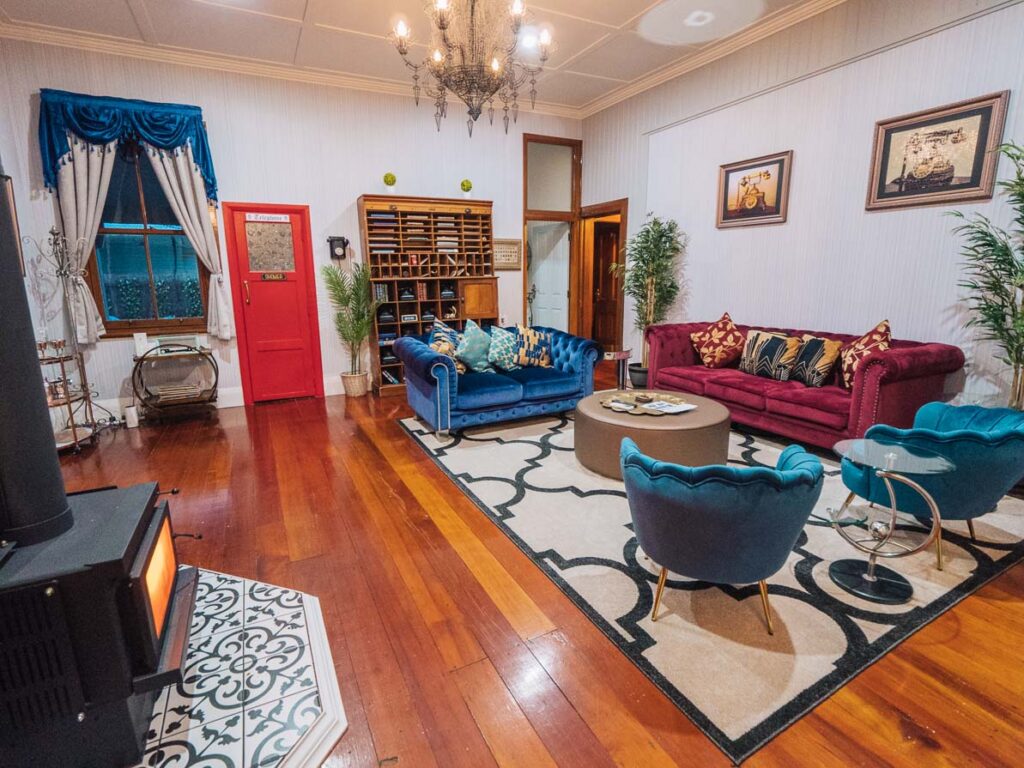 The East Wing is more simple but still self-contained, with three bedrooms (one queen, two doubles), a bathroom with a shower and toilet, a full kitchen and laundry facilities.
All rooms are well-insulated with heating so you'd never even know if it was snowing outside.
The house is able to be booked as a whole by a big group, or you can split it into wings or bedrooms if you are travelling in a small group, with only one other or riding solo.
---
The facilities
I always love staying at self-catering accommodation because it gives you so much more freedom, especially anywhere where you're likely to be spending much of your day hiking, biking, skiing, hunting or fishing. No one wants to hit the mountain for eight hours and then have to look nice for a restaurant meal that evening.
Both of the kitchens at the Old Post Office Lodge are fully equipped with everything you'd need for a decent feed.
There's plenty of storage space for ski gear, with an area in the foyer entrance with a snowboard seat and ski coat hooks, plus a drying room cupboard in the West Wing with heating to get your gear warm and ready for the next day.
In terms of outdoor living there's a large deck out the back with a traditional Finnish sauna cabin, firepit with Cape Cod seating, and an alpine-style hot tub jacuzzi.
---
The area
Owhango is so small that you probably have never heard of it (I hadn't before I stayed there!) but Tongariro National Park and the Ruapehu District are no doubt more recognisable.
With walks like the Tongariro Crossing and Pureora Forest, bike tracks like the 42 Traverse and Ohakune Old Coach Road, some of the best skiing in New Zealand, hunting, fishing and more right on your doorstep, you can rest assured that you'll have a warm, comfy bed waiting for you after a hard day of exercise.
Owhango calls itself 'Basecamp to the Ruapehu District'.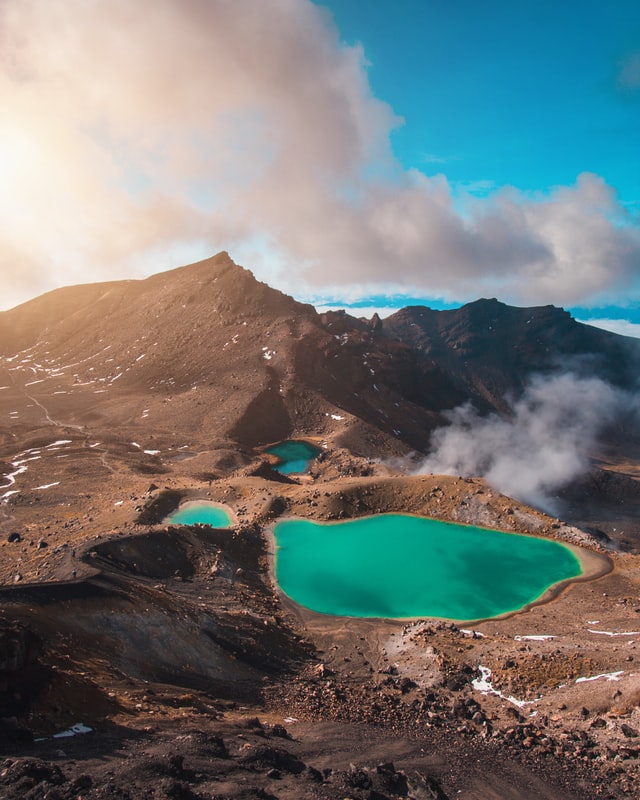 If you prefer your getaways to come with good food, there are some excellent spots nearby. High tea at the iconic Chateau Tongariro is a must-do, the Blue Hill Café is one minute down the road and serves up excellent coffee and hearty meals, and Johnny Nation's famous Eclair Shop in Ohakune is well worth the 40 minute drive.
Other adventures to tick off your Ruapehu bucket list are to chase waterfalls, indoor rock-climbing, Forgotten World Adventures rail carts and the Forgotten World jet boat.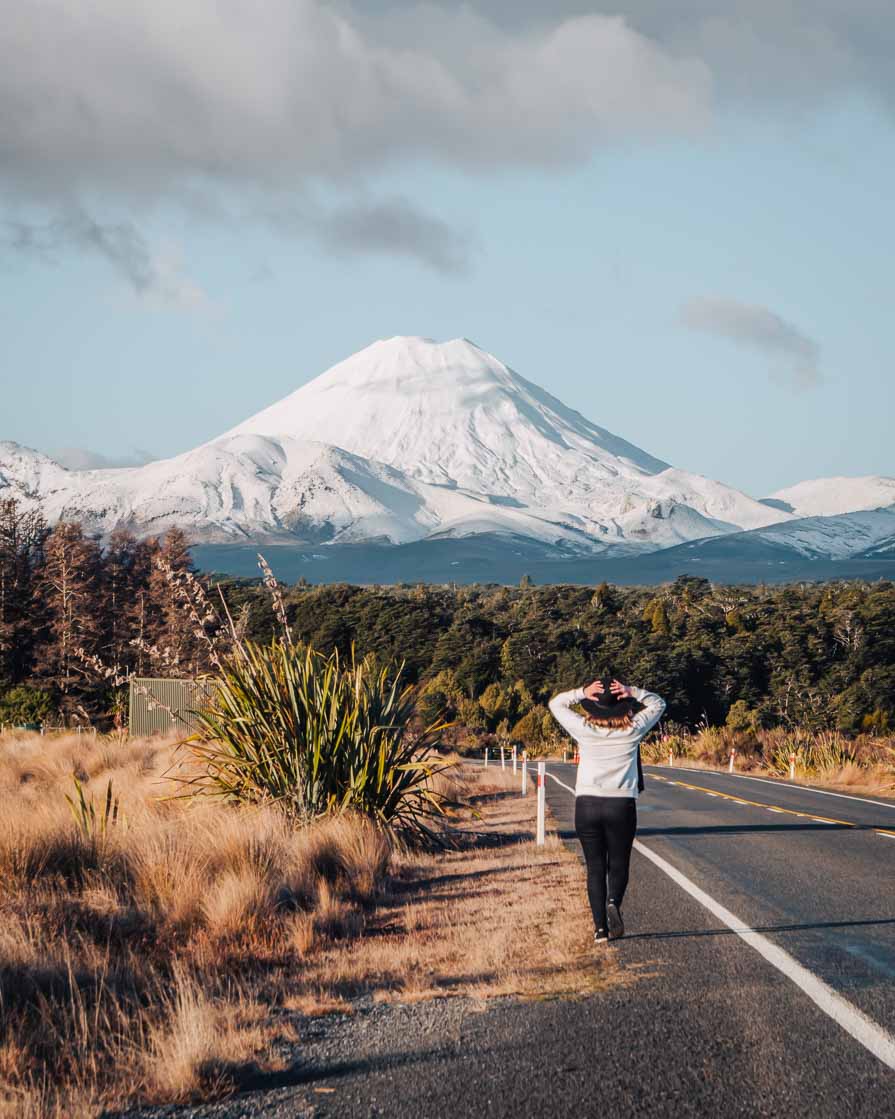 ---
The verdict on the Old Post Office Lodge
A brilliant place to rest and recuperate after a day getting out and about in one of New Zealand's most adventurous regions.
---
Book your stay at the Old Post Office Lodge
Rates depend on booking specifics but are generally between $40-$100 per person per night, and you can book online here.
---
Read more about New Zealand
---
I was kindly hosted by the Old Post Office Lodge but as always all opinions are my own and are 100% based on my personal experience.