Want to know how to use a Eurail Pass? This ultimate Eurail guide will answer all your Eurail questions, from which pass to buy, to what seat reservations are and how to book them, to what to expect on European trains, and everything in between.
Travelling Europe by train is a true bucket list experience, and if you want to take advantage of the ultimate flexibility then a Eurail Pass is certainly worth considering.
Eurail Passes (or Interrail Passes if you're from the EU) cover train tickets across a huge network of trains throughout Europe, meaning you can save loads of money compared to booking tickets as you go. To find out if a Eurail Pass is right for your trip, you can read my detailed blog post Is a Eurail Pass Worth It?, then if you've decided it is, come back here and read all about how to use a Eurail Pass!
I've written this ultimate Eurail guide to answer every single question I had when I was planning my own Eurail trip, when I spent two months exploring 11 countries from October to December 2022.
I didn't do much research beforehand and pretty much winged it (classic me) which did result in some slightly stressful situations, but if you read this blog you will be super prepared for your Europe rail trip and you'll know how to deal with anything that gets thrown at you, from train strikes to tricky seat reservations and everything in between.
If you already know a bit about Eurail then you might want to skim-read this post (it's gigantic!) or use the table of contents to skip to the right place for you.
And if you think I've missed anything important that needs to be added, please let me know in the comments!
Now let's get into the ultimate Eurail guide and learn exactly how to use a Eurail Pass to explore Europe.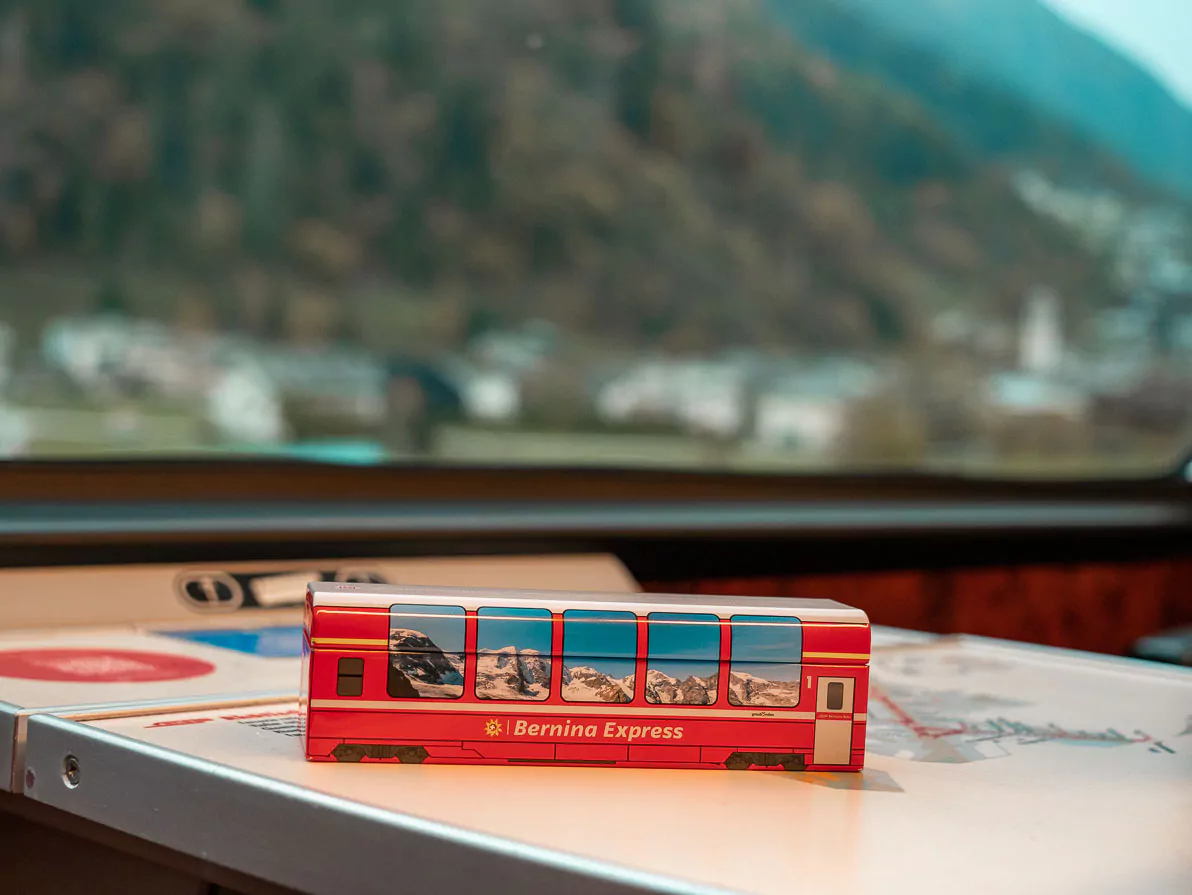 ---
Before you go: Buying a Eurail Pass
What is a Eurail Pass?
A Eurail Pass is a rail pass that covers your ticket cost on trains and some ferries across 33 countries in Europe (with a Global Pass) or in one country (with a One Country Pass). It gives you unlimited train journeys for a certain number of days, depending on the pass you purchase.
Using a Eurail Pass means you don't need to pay anything for the train fare, but on some trains you might still need to pay for a seat reservation.
Eurail vs. Interrail?
Eurail and Interrail are different names for basically the same product, a rail pass that covers ticket costs across most of the European train network.
The main difference here is that Eurail passes are for non-European citizens/residents, and Interrail is what a European citizen or resident would buy. Interrail passes are slightly cheaper, but they don't let you use travel days in your own country except for one inbound and one outbound journey.
If you are a non-European citizen but you live and work in Europe with a residency permit (like a working holiday visa) then you're able to use an Interrail Pass, you just need to make sure you travel with proof of residency (like your BRP in the UK).
Does a Eurail Pass mean all trains are free?
Unfortunately not all trains are free with a Eurail Pass.
Some trains do require seat reservations if you have a rail pass, which means you need to book a seat at additional cost in order to use your Eurail Pass on that train.
What's a Eurail seat reservation?
Most high-speed international trains, night trains, and many trains in Italy, France, Spain and Portugal require seat reservations. Reservations usually range from between €3-€12, but for sleeper trains, the Eurostar and international trips to and from France, they might cost €25-€35 for 2nd class seats and up to €48 for 1st class seats.
But many trains in Europe are totally free with a Eurail Pass, particularly on regional networks. You can just go to the station and jump on the train, no booking needed. You'll just need to add the journey you're taking to your Rail Planner app, and then show your Eurail Pass on the app to the train staff when they come around to check tickets (more details on that process in the 'On the Trip' section of this blog post).
If you want to avoid paying seat reservation fees, you can often find 'no reservation needed' routes between major cities, they might just take longer and have more connections than the high-speed 'reservation required' trains. You can find 'no reservation needed' trains easily in the Rail Planner app.
I explain seat reservations in more detail, including how to book them and some tips for specific countries, further down in this blog post.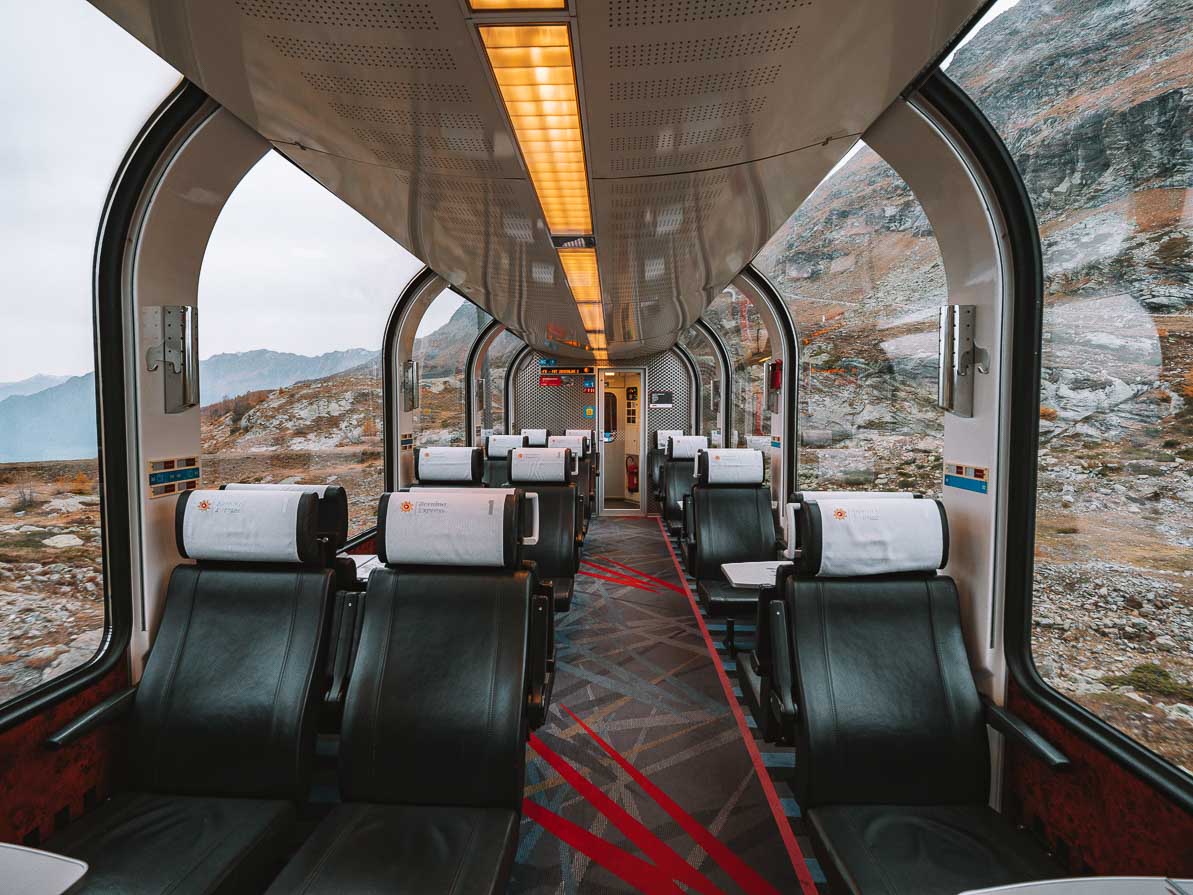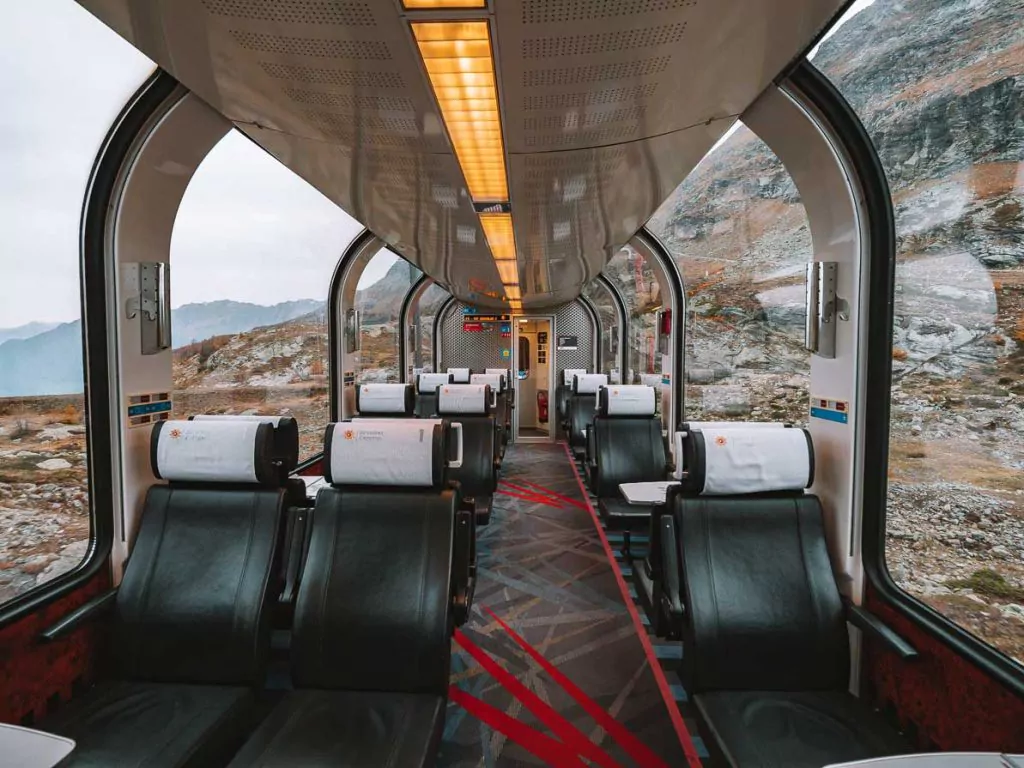 Eurail vs. point-to-point train tickets: Is a Eurail Pass worth it?
This is without a doubt the most asked question about Eurail passes!
The short answer is that it totally depends on your Europe rail itinerary.
The long answer is in my blog post 'Is a Eurail Pass worth it?'.
But here's the medium-length answer.
A Eurail Pass is worth it if the cost of the pass + the cost of seat reservations is less than the cost of point-to-point train tickets.
If you know your itinerary and travel dates already then you can search your journeys on Rail Europe to find the point-to-point prices, then compare these with the cost of the Eurail Pass plus the cost of any seat reservations (which you can find using the Eurail seat reservation tool).
If you know your rough itinerary but don't know your travel dates yet, I'd recommend searching the journeys and putting the date as 2-3 weeks from now, this way it'll give you an idea of what the trains might cost if you book closer to your time of travel.
If you have no idea where you want to go and you want total flexibility, a Eurail Pass will almost certainly be worth it for you. Europe train tickets can be super cheap if you book in advance, but prices rise as seats get booked up and last minute trips can be extremely expensive. A Eurail Pass lets you avoid these last minute prices, meaning you can wing it and explore at your own pace without needing to worry about ticket prices increasing each day you wait.
A Eurail pass is particularly beneficial for any of these situations:
You aren't sure of your itinerary and you want to be flexible to be able to book a few days in advance of each train trip
You're planning to visit five or more cities or countries in one trip
You'd like to tick off some bucket list train journeys, like the Glacier Express or the Santa Claus Express
You plan on taking the Eurostar and have missed out on the cheap advance tickets
Some of your journeys are a bit complicated, going between not-so-major cities with multiple stops in between
You'd like to travel 1st class without paying significantly more for each separate train ticket
On the contrary, a Eurail pass probably won't be worth it for you if a few of the following apply:
You already know the exact routes and travel dates that you want to book and know that it's cheaper to book them point-to-point
You're only taking a few train trips
All of your train trips are reasonably short journeys between major transport hubs
You're travelling through Eastern Europe and the Balkans (train tickets are cheap and buses tend to be better in many of these countries)
You're spending a lot of time in Spain and France, these countries have quite high seat reservation costs so be sure to calculate if a Eurail Pass would save you money
Which Eurail Pass should you buy?
You can choose either a Global Pass (available to use across 33 countries) or if you're sticking to one country you can choose the aptly-named One Country Pass.
With the Global Pass you can choose either a Continuous Pass which gives you unlimited travel travel for 15 or 22 days, or 1, 2 or 3 months, or the Flexi Pass which gives you either 4, 5 or 7 travel days in 1 month, or 10 or 15 days within two months.
The Continuous Passes are more expensive as they provide more flexibility and you can use them on many more travel days, but these are perfect if you want to be totally free to change your plans throughout the trip and don't want to have to stick to a specific route or itinerary.
The Flexi Pass is cheaper and it's ideal if you've got a rough route in mind, which means you can at least estimate the number of travel days you need. If you end up changing your plans during your trip you can always buy additional point-to-point tickets if you're running low on travel days.
With a One Country Pass you can typically choose from 3, 4, 5, 6 or 8 travel days in one month, but some countries offer slightly different passes.
Eurail used to have a pass called the 'Select Pass' where you could choose 2, 3 or 4 countries and a set number of travel dates, but this was discontinued in 2019.
You can also choose either a 1st class or 2nd class, more on that in a second.
How much does a Eurail pass cost?
Here are the current prices for adult Eurail Global Passes as of 13 January 2023. Prices typically get updated once a year in December so these should be correct for the rest 2023 but if they're not then please leave a comment and I'll update them.
| | | |
| --- | --- | --- |
| Pass type | 2nd class | 1st class |
| 4 days in 1 month | €258 | €328 |
| 5 days in 1 month | €296 | €376 |
| 7 days in 1 month | €352 | €446 |
| 10 days in 2 months | €421 | €534 |
| 15 days in 2 months | €518 | €657 |
| 15 days | €465 | €590 |
| 22 days | €544 | €690 |
| 1 month | €704 | €893 |
| 2 months | €768 | €975 |
| 3 months | €947 | €1202 |
Paper Eurail Pass vs. mobile Eurail Pass
The Eurail Pass was originally a paper pass with all your personal details printed, your travel start date noted down and a travel diary to record your trip. You can still opt for a paper pass if you prefer.
The benefits of a paper pass are that you aren't reliant on internet access to show your ticket (the Rail Planner app needs to be connected to the internet every three days for your ticket to be validated and stay active), and you get a cool souvenir from your trip! The cons are that you have to pay for postage, you have to set a start date when you buy the pass and if you change it it's a €15 fee, and you can't replace the pass if it's lost or stolen during your trip.
The mobile pass is absolutely what I'd recommend. No need to pay for postage or wait for delivery, you can activate the pass anytime within 11 months from the day of purchase, and you can get your pass set up on another device if you lose your phone during the trip.
1st class vs. 2nd class
You can also choose either a second class or a first class Eurail Pass. Most European trains have first class and second class coaches available, but the coach layouts and perks vary depending on the operator and the route.
Second class
Second class is good for:
Anyone on a budget
Small travellers who don't require a lot of space or anyone who doesn't mind being stuck in close quarters to other people
Couples or groups of friends as you can reserve seats together
Travellers taking fairly short trips
Second class trains typically have two seats on one side of the aisle and two seats on the other side of the aisle, sometimes facing another set of two (so it's a group of four) and sometimes just facing the backs of the seats in front of them.
Second class coaches are pretty much always busier than first class coaches, obviously because tickets are cheaper. If you're travelling with a big suitcase then on a busy train in 2nd class you might end up needing to just sit the suitcase in the train aisle, because luggage racks get full quickly and the overhead storage space usually isn't big enough for large suitcases.
Some operators have WiFi on 2nd class coaches but many don't, and sometimes you need a European SIM card to login to the WiFi so I'd always recommend getting a local SIM anyway. Some operators also have specific 'quiet coaches' where you aren't allowed to talk or use your phone, ideal for anyone wanting to work or sleep, as well as 'family coaches' (i.e. not quiet coaches) if you're travelling with kids. To book these specific coaches you'll need to book your reservation through the train operator directly, because you don't get the choice on the Eurail seat reservation system.
On most operators 2nd class coaches are comfortable enough, it's the most popular way to travel and it's a significant step up from the sardine-packed airplanes that you experience with European low coast carriers! But if you want more space, better amenities and less people, consider upgrading to a first class pass.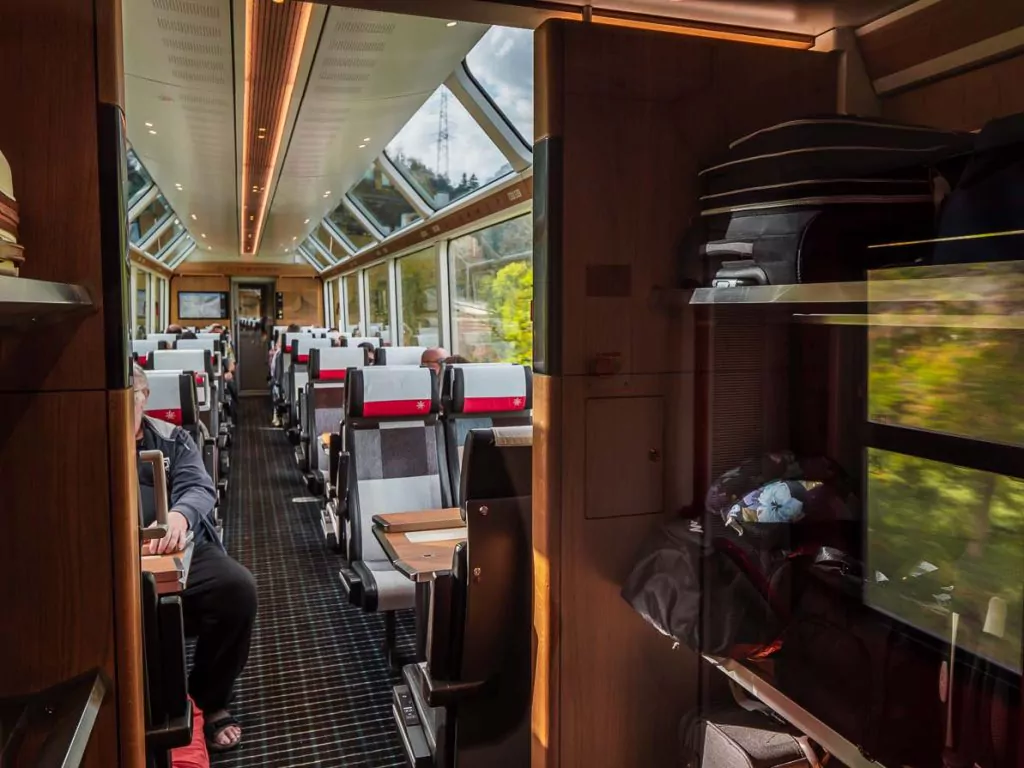 First class
I travelled with a first class Eurail Pass and in my opinion it is absolutely worth the money if you can afford it.
First class is good for:
Solo travellers because you can book single seats where you don't have to sit next to/opposite anyone
Anyone wanting to use a laptop while travelling because you can book a single seat with your own fold down tray, rather than sharing a table with three others
People with big suitcases or lots of luggage, I always found space in the 1st class luggage rack throughout my trip
Travellers who want to be able to stretch their legs and enjoy more space
Anyone taking multiple long train journeys, the upgrade is totally worth it for the extra comfort on long trips
Anxious travellers or anyone particularly worried about safety, first class felt safer to me purely because there were less people
As a solo traveller and digital nomad, first class was a game changer for me. The first class coaches usually have a layout of two seats on one side of the aisle and one seat on the other side, with bigger seats and more space between the two side-by-side. As in second class coaches, some seats are face-to-face with others and some seats face the back.
For every trip I took, I tried to book a single seat facing the back of the seat in front. This meant that I could sit by myself with my own tray, my laptop was never imposing on anyone else nor could anyone next to me see what I was doing, and I managed to get into a great train work routine where I'd smash out some writing or photo editing each trip.
Some 1st class trains have additional amenities like WiFi, food service, even free movies through an entertainment system, but this all relies on the specific train operator and route.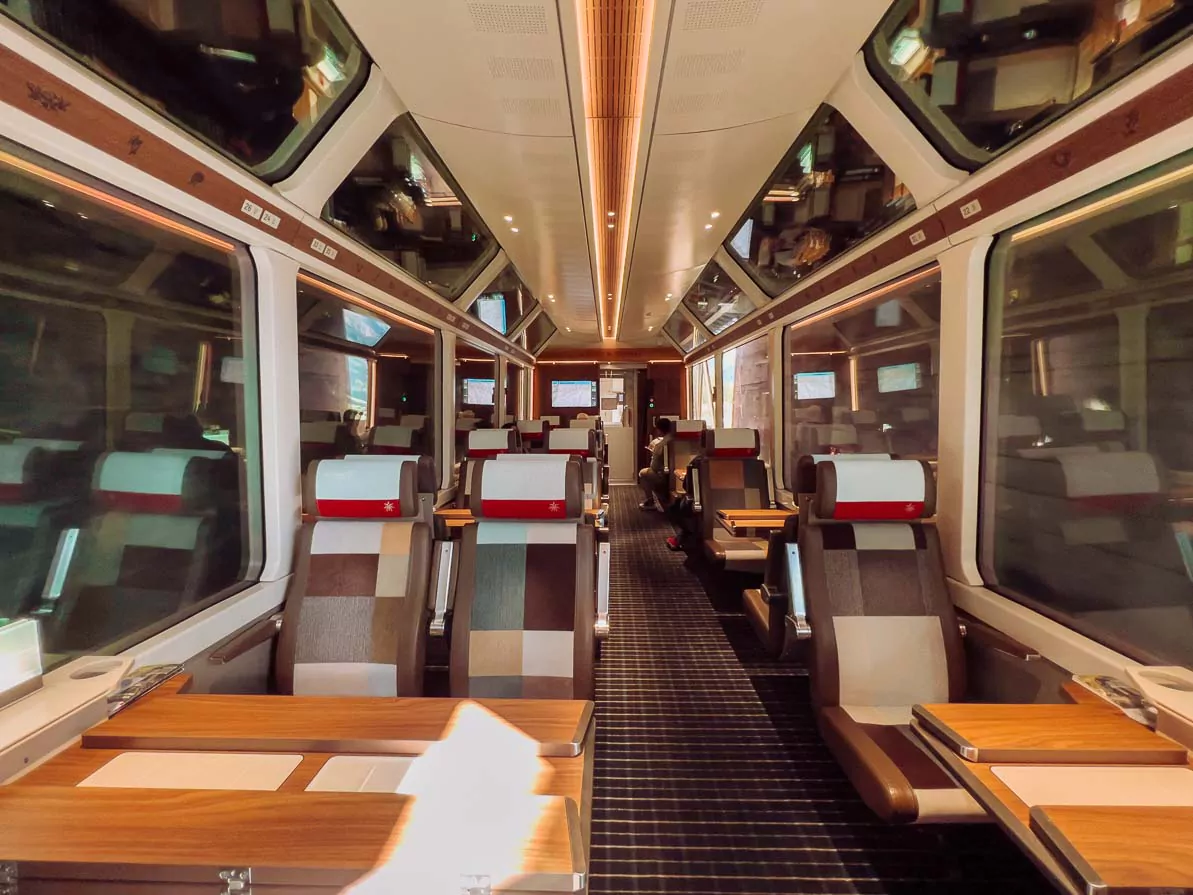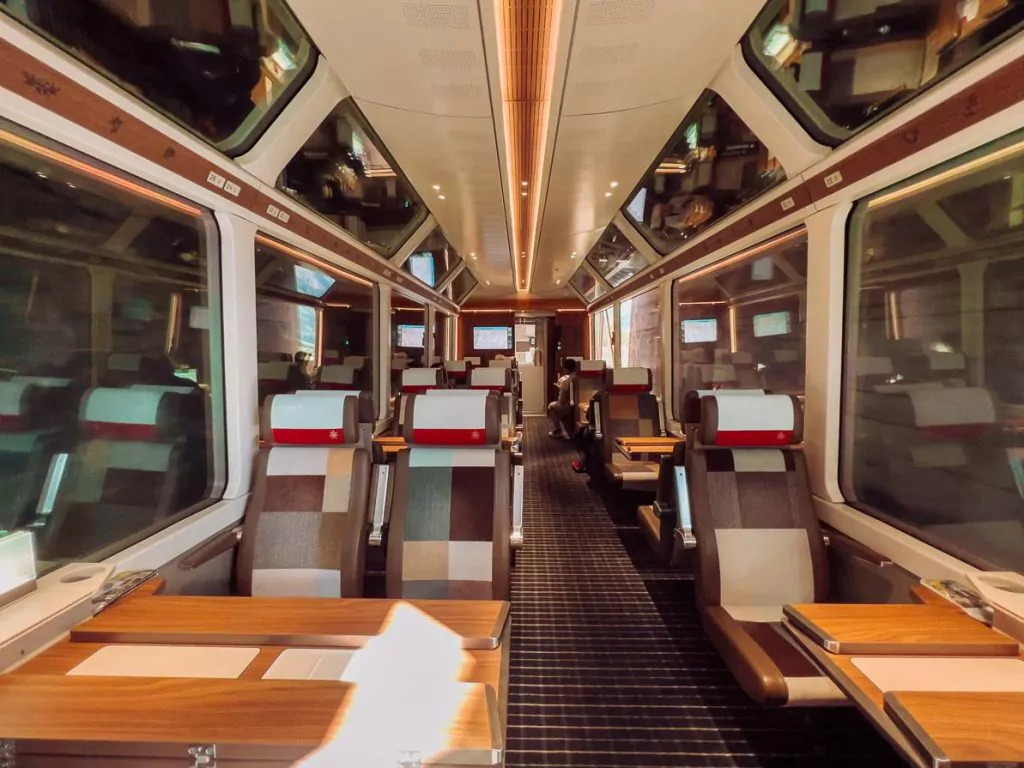 Alternatives to buying a Eurail pass
Buying point-to-point tickets
The most popular alternative to buying a Eurail Pass is to just purchase point-to-point train tickets for each journey, and many travellers struggle to know if a Eurail Pass is worth it or if point-to-point tickets will end up being cheaper.
Europe train tickets these days are usually priced dynamically based on demand, similar to airlines. This means that if you book when tickets are first released (2-6 months ahead of travel depending on the operator) you'll get the cheapest ticket, with prices generally increasing as it gets closer to the travel date. The cheap point-to-point tickets are often non-refundable and non-changeable, so you will need to take that exact train at that exact time.
If you know your exact route and travel days ahead of time then point-to-point tickets can end up being very cost effective, and you can easily calculate train costs vs. Eurail seat reservation fees to ensure you're making the best decision.
If you want to have the freedom to choose when and where to travel only weeks or days before you go, rather than months in advance, a Eurail Pass gives you that flexibility without needing to stress about being stuck paying huge fees for last minute train tickets.
I've done a deep dive into Eurail vs. point-to-point (complete with calculations, example itineraries and my actual budget breakdown from my trip) in my 'Is a Eurail Pass worth it?' blog post.
You can buy point-to-point tickets from local operator websites, from train stations in person, or from an aggregator like Rail Europe.
Buying a Swiss Travel Pass
Eurail offers One Country Passes for 30 different countries if you're travelling in-depth in a single country rather than exploring multiple, but Switzerland isn't one of them. This is because Switzerland have their own travel pass, aptly named the Swiss Travel Pass.
If you're planning on doing a significant amount of travel in Switzerland and not much in other countries, this might end up being more cost effective than a Eurail Pass. Or if Switzerland is at the start or the end of your trip, you could consider getting a Swiss Travel Pass to cover your time there, and then getting a shorter Eurail Pass for the rest of your trip.
The Swiss Travel Pass covers more than a Eurail Pass too. A Eurail Pass covers trains throughout Switzerland (usually no reservation required except for the panoramic trains like the Glacier Express) and covers some lake boats too, but the Swiss Travel Pass also covers public transport in 90 cities and gives you up to 50% off mountain railway trips like the famous Jungfraujoch and Gornergrat mountain railways.
Cheap bus tickets
If saving money is more of a priority than saving time for your Europe trip, you may find it significantly cheaper to travel by bus. Bus is also easier in many countries, particularly in Eastern Europe and the Balkans. A bus-train combo is also an option for many journeys in Europe to make the most of both your time and your money.
FlixBus is probably the best-known budget bus operator in Europe, but I'd recommend using a search tool like Omio which can show you all the bus/train/flight options to show you the cheapest and fastest routes.
Hiring a rental car or campervan
If you want absolute freedom to explore wherever you please, from rural villages to remote mountain towns to hidden gem beaches that are well off the beaten track, hiring your own vehicle is your best bet.
Hiring a car or campervan in Europe can be expensive, but if you book in advance and can share the cost with a travel buddy or buddies then it's worth looking into. Just be sure to get an international drivers' license before you leave home, as some European countries won't let you hire a car without one, and if they let you hire a car, you might be stung with a police fine if you're caught.
Travelling on a group tour
For my first visit to Europe as a solo traveller I decided to travel on a Contiki tour, and I had the time of my life! I wasn't super well-travelled at that stage so I wouldn't have been confident enough to travel solo by train for a month, but a group tour was the perfect way to see the main tourist spots, make new travel friends and not have to worry about planning a huge trip myself.
If you're keen for social group travel by bus with travellers between 18 and 35-39, some of the popular tour companies are Contiki, Topdeck and Travel Talk.
For solo travellers wanting a more mature group, FTLO Travel runs group tours for 25-39 year olds and Flashpack has tours for travellers in their 30s and 40s.
For tours with strong focus on culture or adventure, check out Intrepid Travel and G Adventures.
For sailing trips through the Mediterranean I am a huge fan of Medsailors, but you could also check out Yacht Week and Sail Croatia.
Flying on low-cost airlines
Europe's low-cost carrier flights often end up being cheaper than trains to get from A to B, if you're happy with a basic seat-only ticket. This is great news for budget travellers, not so great news for the environment.
Don't get me wrong, I've travelled throughout Europe on plenty of cheap flights. When I lived in London we often would find return flights for less than £40 to go away for a weekend, there's no way a train journey could compete with that in terms of travel time or cost. The cheapest flight I ever took was £13 return from London to Krakow on Ryanair!
Flying does come with additional costs though, both monetary and otherwise. The super cheap fares are often extremely basic, sometimes only allowing a seat and a bag under the seat in front of you. You always need to pay extra to check in a bag, and sometimes you need to pay extra even just to have a bag in the overhead locker. Take these costs into account before settling on flights over trains.
You also need to consider the cost of getting to and from the airport, as many European airports are located out of the city, and some low cost carriers even use secondary airports that are even further away. Train stations on the other hand are usually in the central city with fantastic access to fast and efficient public transport, and you can arrive only 20-30 minutes before your train, rather than two hours ahead of a flight.
And then there's the elephant in the room, the carbon footprint of flying vs. trains. I'm never going to demonise people for flying, as a travel blogger it's a necessary evil of my job, and as an expat from an island country tucked into a little corner of the world, my life will always involve annual trips home. But I'm certainly more aware of my carbon footprint now than when I first began travelling, and for continents like Europe where trains are efficient, cost-effective and comfortable, rail travel will always be my first choice provided the journey fits into my budget and timeframe.
If you need to get between two destinations that are far apart or that have tricky train connections, check out your flight options and don't feel bad about it. After all, you're not Kylie Jenner taking a private jet for a one hour drive, and you're not a high-flying CEO who flies first class between New York and London on a weekly basis.
But if you're just wanting to get from two major hubs with easy train journeys running throughout the day, consider saving yourself the stress of the airport, avoiding extra baggage fees and enjoying countryside views for half a day to get to where you need to be.
Other benefits of Eurail pass
Travelling with a Eurail Pass also gives you some extra benefits on hotels, hostels, activities, public transport, city cards, luggage storage and more in various cities around Europe, which you can see in the Eurail benefits portal.
I didn't use any of these while travelling, to be honest I totally forgot about them and the portal isn't great for user experience, but it's worth checking if there are any deals that might save you money.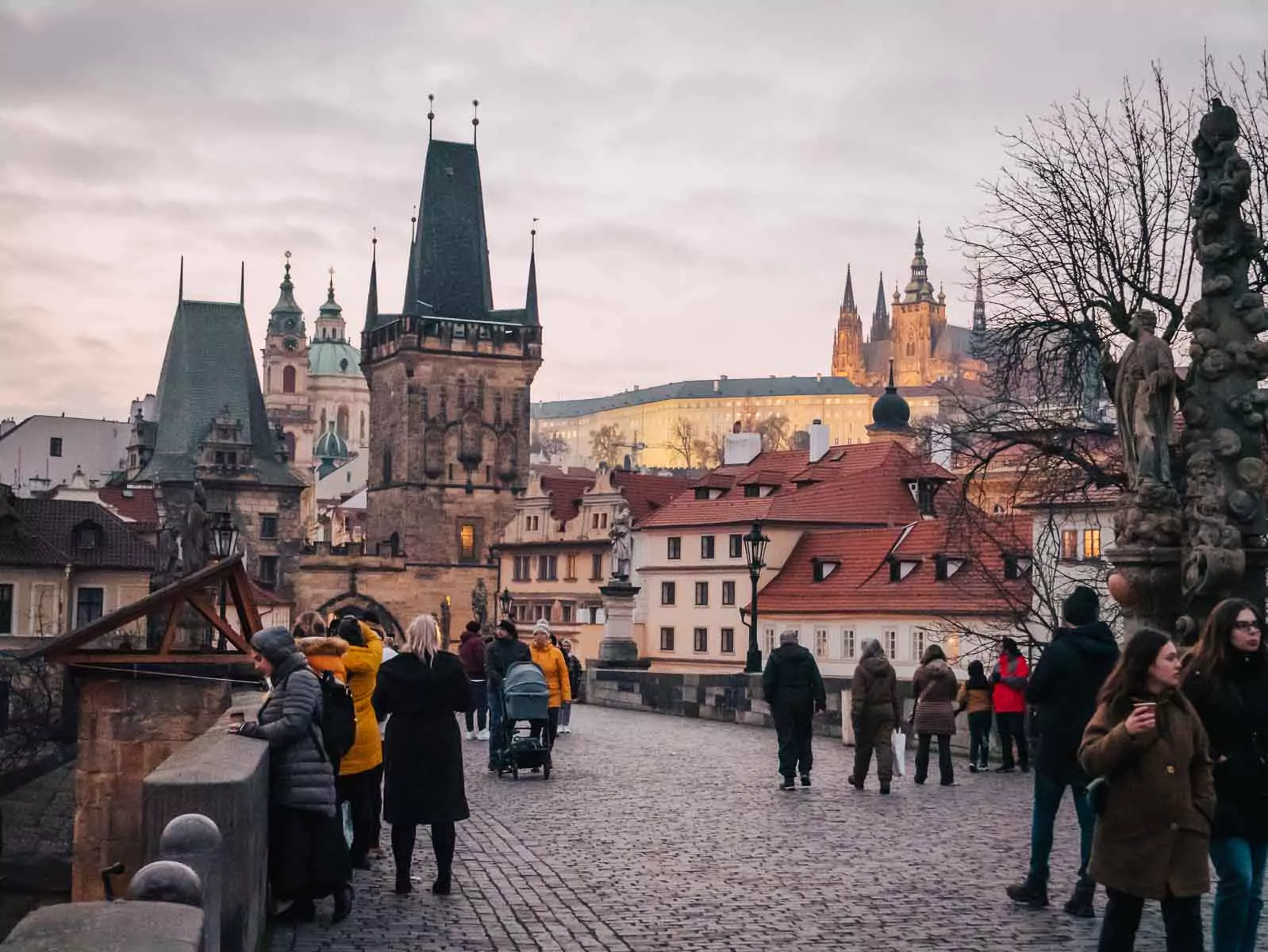 On the trip: How do you use a Eurail pass?
How to activate your Eurail Pass
You can activate your Eurail Pass through the Rail Planner app, available on Android 6.0 or later and iOS 13.0 or later (and if you don't have access to a phone that meets these requirements then a paper pass would be your best bet).
The first step is to add your Eurail Pass to the app. To add your Eurail Pass to the app, open the app and go to 'My Pass', tap 'Add your Pass' and enter your last name and Pass number (you can find this in your order confirmation email). Your Pass is now connected to the app and you can always find it in 'My Pass'.
The second step is to create a trip and connect it to your pass, this is where you'll save all your train journeys, and you can find these under 'My Trip'.
And the third and final step of activating your Pass is to enter your passport or ID card, this is so ticket inspectors can check that your Pass matches the ID you're travelling with. (I only had my ID checked a few times during my two month Eurail trip but you should always keep your passport in whatever bag you have close to you on the train for this reason and for safety, rather than packing it in a big suitcase or backpack in the luggage storage area).
You can activate your Pass up to 11 months after you bought the Pass.
How do you book seat reservations with a Eurail Pass?
I briefly touched on seat reservations earlier in this blog post but I'll give you a more detailed explanation now that you're ready to actually start booking your Eurail adventure.
You'll see on Eurail's website and on the Interrail/Eurail Facebook groups that most trains in Europe don't require any seat reservations, which is technically true. However, if you're travelling in certain countries or if you'd like to take high-speed direct routes rather than take cheap regional trains with multiple stops, chances are you'll need seat reservations.
Spain, Italy and France in particular are notorious for having expensive seat reservation fees on many of their trains, so if you are planning on travelling through these countries I'd recommend finding out if a Eurail Pass is worth it by checking your itinerary and what it would cost outright, vs. what you'd pay for the pass and seat reservations. I spent a lot of time in Italy, some time in France and had one journey in Spain and the Eurail Pass was still worth it for me as I was booking last minute, but just be aware that you'll likely be paying anywhere from €4-€35 per 2nd class reservation depending on the train.
You can book seat reservations in a few different ways and the Rail Planner app or Eurail website will show you the options for booking seat reservations for each train journey, just find the journey you want and click 'how and when to book'.
The cheapest way is typically through the local train operator if possible or through ÖBB (the Austrian railway company) as they allow you to book many Europe train journeys even outside of Austria and they have no additional fee. You can also book some trains through the DB app (Germany's national railway company but I don't like this one as much as ÖBB), Eurail app, at physical ticket offices in train stations, or over the phone to train companies.
Seat reservations can usually be booked around three months in advance, some slightly earlier, some slightly later. For my trip in October through to December I had no issues with making last minute reservations for most trains, but if you're travelling in the summer months, on Fridays, Saturdays and Sundays, or on popular routes like the Eurostar or Switzerland panoramic trains, you'll need to book further in advance.
Booking seat reservations through ÖBB
If you want to book through ÖBB, there is a specific way to do this which isn't what you'd expect so read this carefully!
Go to www.oebb.at and put your journey into the search box.
In the box that says '1 x adult', click 'change'. On that next page, click 'add discount' and search Eurail or Interrail to find the correct discount. Click 'confirm' and then click 'next', which will take you back to the search page.
Then click 'find services' and then 'one-way tickets and day tickets'.
Do not click 'seat reservation only'. The 'seat reservation' booking tool will either give you the price for seat reservations on trains where they are available but you don't need them (like in Austria, Germany and many other countries), or for international journeys it might just say 'ticket not available'. You've got to use the 'one-way ticket' search in conjunction with the Eurail discount to book your reservation correctly.
Booking seat reservations through the Eurail website
You can also book many seat reservations through the Eurail website (not the Rail Planner app), but Eurail adds a €2 fee per seat reservation (and some multi-train journeys require 2/3/4 reservations) so this can add up.
Other ways to book seat reservations
You can usually book seat reservations at ticket offices in train stations, even for trips outside of the country you are currently in. There are some exceptions to this rule, like Portugal domestic trains only being able to be booked at Portuguese train stations..
Normally the self-service ticket machines don't offer seat reservation only bookings but some do, you can normally add discounts during the search so you can look for Eurail or Interrail to see if this is available.
Some train companies also allow you to book over the phone, but these calls can sometimes cost per minute, have long waiting times, and I had a few issues where my non-EU credit card wasn't accepted for payment.
Seat reservations for specific countries
The Man in Seat 61 (a brilliant rail website) has an extremely in-depth seat reservations guide which has all the information you'll ever need about reservations if you have the mental capacity to read it at the moment, but if not then I will give a very basic overview of my experience with reservations in the countries I visited with my Eurail Pass.
Keep in mind that the prices I list here are based on reservations only, not including the additional €2 fee that Eurail charges if you make the reservation on the Eurail website. This extra fee can be avoided by booking through ÖBB or most other local train providers.
Sleeper trains between European countries
Not a country in itself obviously but European sleeper trains require reservations and prices vary depending on route and the type of seat (normal seat, couchette in a 4- or 6-berth sleeper, or private sleeper cabin)
Common pricing in Austria and Germany as an example would be €14 for a normal seat, €30-50 for a bed in a shared sleeper cabin, and a private sleeper from €120-€150. Cheaper countries like Poland, Romania, Serbia and Czechia will be cheaper.
Sleeper trains can usually be booked through the website of the national rail company of either where you are leaving from or going to, or the Eurail website, but some require bookings at train stations in person.
If you want a ladies only cabin then you'll probably need to book through the rail company that operates the train, as I found that ladies only berths weren't available on the Eurail website or even at the train station in person for some reason!
Sleeper trains can get booked up early, especially at the end of the week and during summer or public holidays so book early
Italy
Most regional trains don't require reservations but are also very cheap, it might be worth just buying tickets outright
Most high-speed trains within Italy have a €10 seat reservation fee per train trip
High-speed train journeys into Switzerland cost €11 for 2nd class, €13 for 1st class
High-speed train journeys to Paris on the TGV cost €31 for 2nd class and €45 for 1st class
The local railway company (Trenitalia) doesn't have a way to book seat reservations on their website, but you can book reservations at oebb.at (no additional fee), on the Eurail website (with a €2 fee per booking) or at a train station
Switzerland
Most trains in Switzerland don't require any seat reservations, even the Switzerland segments of high-speed trains
Panoramic trains for tourists (like the famous Glacier Express and Bernina Express) require seat reservations which can be pricey, but the Eurail saving on these trains is significant so I think they're still worth it
If you want to do the panorama routes without paying the expensive reservations you can find local trains that run on the same route for free, you'll just need to change trains at a few stations
Reservations for high-speed trains from Switzerland into France can be very expensive, with reservations ranging from €21 to €68 depending on where you're going
Mountain railways up to alpine viewpoints typically aren't included in Eurail Passes, if you are thinking of spending a lot of time in Switzerland and want to try the mountain railways then a Swiss Travel Pass might be better value as this includes some mountain trips for free and offers 50% discounts on many more
France
Train tickets in France can be very expensive but so can seat reservations. If you're booking in advance then you might find it better value to just book the ticket outright and not use a travel day, but for my own Eurail trip I saved hundreds of Euros on last minute trains in and out of France despite the high reservation costs.
Regional TER trains do not require seat reservations, you can find a way from A to B in many parts of France using the TER network but these trains are slow and may require multiple stops compared to the high-speed, direct trains
For TGV high-speed trains within France they have limited rail pass seats available for €10, then once these are sold out the seat reservations go up to €20 until the train has sold out of all seats
I paid €41 for a bed in a 6-berth ladies only sleeper from Paris to Vienna
Spain
Almost all trains in Spain require seat reservations that cost between €4-€23 per journey
For trains within Spain you can't reserve reservations online, even on the Eurail website. You need to book these at a Spanish railway station.
For TGV trains from Barcelona to Paris seat reservations cost €34 for 2nd class and €46 for 1st class. When I booked my train on this route there was no e-ticket option (this was in November 2022) and only offered a paper ticket which had a €9 delivery fee and required a postal address which I obviously didn't have as I was travelling. Not ideal! To get around this I called SNCF (their contact details are here, press #85 for English) and booked through them, but they wouldn't accept my New Zealand or Australian credit/debit cards, they only accept USA/UK/Europe cards over the phone. Luckily I have a UK Monzo card!
Portugal
I didn't go to Portugal on this trip but I did look into it, local and regional trains don't require reservations but high-speed intercity trains have a €5 reservation fee and can only be booked at train stations in Portugal
Austria
Almost all daytime ÖBB trains within Austria are totally free with your Eurail Pass, with an optional €3 reservation if you want to guarantee a seat on busy routes (like Friday evenings for example)
Westbahn is a private railway operator that is also available to rail pass holders, 2nd class is free with optional reservations for €2.90 or 1st class has compulsory seat reservations for €9.90
Austria has train links to many different countries (Hungary, Czechia, Italy, Switzerland, Germany etc.) and the reservation fees (if any) vary depending on the route, best to search your journey on the Eurail website for correct info
Hungary
Reservations are either not required or very cheap, even on international trains to or from Budapest. I travelled from Vienna to Budapest with no reservation required and then from Budapest to Prague with a €6 reservation, both in 1st class.
Czechia
Similar to Hungary, reservations are either not required or very cheap
Germany
Most daytime trains within Germany don't require reservations, you can choose to reserve a seat for €4.50 in 2nd class or €5.90 in 1st
Trains from Germany to other countries reservation fees (if any) will depend on the route
Netherlands
Trains within the Netherlands and IC/ICE daytime trains to countries like Switzerland, Germany and Belgium do not require reservations, you can choose to reserve seats if you wish and these are typically quite cheap
Trains to Belgium or France using the Thalys network have pricey reservations (€20-30)
Denmark
Daytime trains within Denmark don't require seat reservations
I paid €5.90 for an optional reservation from Frankfurt to Copenhagen, these trains can get very busy so a seat reservation is recommended
What is an 'additional supplement'?
Some trains in Europe charge an additional supplement which is different to compulsory seat reservations. The supplement might be for use of a cabin on an overnight train, for a high season/summer journey, or for some specific train journeys like the EuroCity Brenner Route in Italy.
Sometimes the seat reservation is included in the additional supplement, but you can find all the details on the Eurail website when you search the journey.
How to use your Eurail Pass: a step-by-step guide
The process of planning and booking your Eurail travels can be a bit confusing, and there are a few different steps you need to go through.
I'd recommend setting up a spreadsheet (I use Airtable) to take note of the trains you want to take (train numbers + times), whether you need a seat reservation (and if so, if/where you've booked it) and if you've saved it to your Rail Planner app so you can show the ticket to the inspector. You can also use this spreadsheet to keep track of what you spend on seat reservations, and you could also note down the price of the ticket if you paid outright that day in order to track how much your Eurail Pass is saving you.
I'll run through each step with you in detail, but first there's one important thing to understand: the Rail Planner app (the official Eurail/Interrail app) and the Eurail website are totally different systems and aren't connected.
You would think that you could save a train trip on the app and see it on the website, or book a seat reservation on the website and see it on your app, but no, this is not how it works. This is where the main confusion comes in! Take note of when I say 'Rail Planner app' and 'Eurail website' in these instructions because they are two different platforms that don't speak to each other.
The first step is to find the train you want to take.
There are loads of ways to do this, you can use the Rail Planner app, the Eurail website, a local train app/website, a physical Europe rail timetable book, an online train aggregator like Rail Europe or Trainline, or go to a train station in person.
For the most up to date train schedules, a local train app/website is best, as it will generally show any route changes due to technical issues or any known delays or time changes in advance. The annoying thing here is having to have loads of apps for different countries you're visiting, but the good news is that the apps/websites of DB (Germany), ÖBB (Austria) and SBB (Switzerland) tend to have up to date info for *most* European countries so you could just try those.
If you look on the Interrail/Eurail Facebook groups (Interrail & Eurail Travellers and Interrail & Eurail Travelers Buddies are both great) you'll see that the rail experts all hate the Rail Planner app and Eurail website due to their lack of real-time information and they highly recommend local apps/websites instead, but I personally preferred the user experience of Rail Planner compared to the other apps (sorry rail experts, please don't hate me).
I used Rail Planner to do my initial searches to find the routes I wanted to take, then I checked these on DB or ÖBB to make sure the timing was the same. I think there was one train route that was slightly different due to a track closure from storm damage, it left ten minutes later than Rail Planner said it did so I could just take note of this in my rail journey spreadsheet.
The second step is optional, and that's to see if this particular journey is worth using a Eurail 'travel day'.
If you have a flexi Eurail Pass with a limited number of travel days, in order to make the most of your pass you need to make sure you're using your travel days on the most expensive train journeys during your trip.
You don't want to use a travel day on a trip that would've only cost €25.60 and then end up having to pay for an train journey at the end of your trip because you ran out of travel days! Take it from me, I made that mistake.
To see if it's worth using a Eurail travel day you can just search the train on Rail Europe or one of the local apps to see what it would cost to purchase a ticket outright. If the outright ticket is cheap and you know you have more train journeys than travel days, perhaps it's not worth it. But if the outright ticket price is more than the average 'cost' of a travel day (just divide your Eurail Pass cost by the number of travel days) then you know that using your Eurail Pass will save you money on this journey.
If you have a continuous Eurail Pass (which gives you unlimited train journeys over a set number of consecutive days) then you won't need to do this step, but you could still note down the price of the outright ticket to track your savings thanks to your Eurail Pass.
And if you want to do a more detailed calculation, I've got a full blog post discussing if a Eurail Pass is worth it with a step-by-step process to see what you can save with a Eurail Pass and how to use your travel days efficiently.
The third step is to book your seat reservation if necessary.
The Rail Planner app or the Eurail website will tell you whether a seat reservation is necessary, not necessary, or recommended (they use this for busy trains that don't require reservations but that may be full and end up with you needing to stand or sit in the aisle).
If a seat reservation is necessary, you can usually book it on the Eurail website seat reservations tool (not the Rail Planner app), on some local railway websites or at main train stations in Europe.
To find out the options to book your reservation you can go to the Eurail website, search your origin, destination and travel date, find the exact journey you want, then if it says seat reservations are required or recommended, it'll have a little info message that says 'how and when to book'. Click on this and it will bring up a pop up to show you the options you have to book that particular reservation.
Note: If you want to keep your Eurail trip cheap and cheerful, you can use the Rail Planner app or Eurail website's filter function to select 'no reservation needed', which will show you all the train options that are totally included with your rail pass, no need to pay extra for reservations.
The fourth step is to save your journey to 'My Trip' on your Rail Planner app.
Once you've decided which train to take (and booked a reservation if necessary), add the journey to the 'My Trip' section on the Rail Planner app. This is where you can find the details of each train journey and toggle on the 'travel day' switch if you're using a travel day.
If you're buying train tickets outright (like if they are too cheap to waste a travel day, or if you've run out of travel days) you can still add these journeys to My Trip for easy travel planning. Just search the train details to find the right journey, add it to My Trip and ensure the 'travel day' switch is toggled off so it doesn't count as a travel day. I found this helpful just to keep track of my whole trip, including non-Eurail journeys.
And the fifth and final step is to show the ticket in the app when requested by train staff.
Once you're on the train, there will be train crew that come by and ask to see your ticket. If you're travelling with a Eurail Pass you can just click into the 'My Pass' section of the Rail Planner app, and there will be a 'show ticket' button to bring up a scannable QR code.
You'll also need to show your seat reservation if it's required for that journey, so make sure you've got that downloaded onto your phone or printed.
Most seat reservations are fine to be shown as a digital document on your phone, the train company or Eurail will send it to you by email so you can download that (in case of no phone reception on the trip) to show the train staff.
Some train companies send you the document by email but tell you it must be printed (Trenitalia is an example), but I found that for almost all trips it was fine to just have the document on your phone and zoom into the QR code when the reservation needed to be scanned. Better to be safe than sorry and print the reservations when they tell you to, and then you can check with the train staff to see if a digital document is fine for them so you don't need to worry about a printer for next time.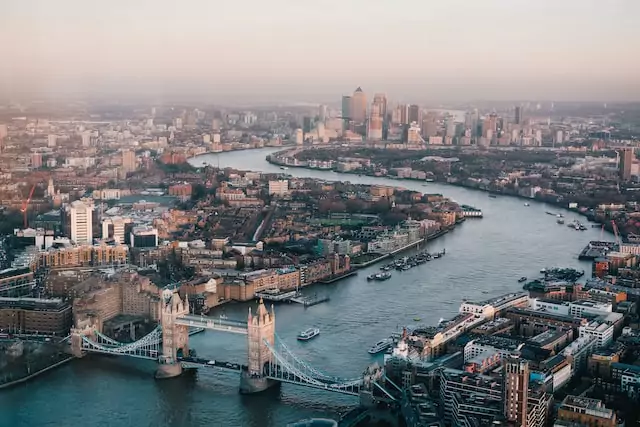 Catching a train
The process of catching a train is usually much quicker and easier than catching a flight, which is one of the best things about train travel in Europe!
No need to arrive 2/3 hours before your flight, no need to wait in long lines to check in your luggage, and no need to go through security and throw out that iced tea you just bought without thinking.
When to get to the train station
Most Europe train stations suggest arriving 20-30 minutes before your train departs, so that you can get your bearings and ensure you've got time to get to the right platform. Many train stations are also in the centre of the city, or at least aren't too far from the centre, so they're typically easier and cheaper to get to than airports.
The one exception to this rule is the Eurostar to and from London, this has much stricter security checks in place and you need to check into the train, go through UK customs and go through security. Check in closes 30 minutes before departure but Eurostar suggests arriving 60-90 minutes before your train leaves.
How do you find your train platform?
Each train station is different, some allow you to walk straight onto the platforms from the street without showing a ticket, some have designated entry points that are sometimes manned and sometimes unmanned, and some have station crew checking tickets or machines that scan the ticket to open the gate. If you are at a station with a machine, you can open your Eurail Pass QR code in the 'My Trip' part of the Rail Planner app and scan this to open the gates.
Once you get to the platforms you can check the departure board to find your train and see what platform it will be departing from. The platform is usually shown by about 10 mins before your train departs, so if you have time to spare before that you could stock up on snacks from a café or convenience store.
Some train stations have helpful screens on the platforms that show what coach number will be at what stage of the platform, e.g. coach 21 will be at 'A' and 22 will be at 'B', so you can walk to the exact part of the platform to get onto your carriage. Some stations don't show the actual coaches but will show where 2nd class and 1st class carriages will be. Some stations don't show anything and you'll just need to find the correct carriage once the train arrives, most trains have the coach numbers next to the door as well as the seat numbers to avoid having to squeeze past people going the other way in the aisle (e.g. if you're seat 1 you should hop on through the door closer to the front, seat 60 should hop on the carriage at the rear door).
What to do once you're on the train
Once you're on the train you can store your suitcase in a luggage rack (usually near the door, sometimes an extra one or two in the middle of the carriage), I'd recommend using a cable lock to lock the bag to the luggage rack to prevent it from being stolen, or you if you have smaller bags or a backpack you can keep them on the overhead rack above you or sometimes fit them underneath or between the seats.
If you've got a seat reservation then find your seat and get settled in for your journey.
If you don't have a seat reservation then you can sit in any free seat provided it doesn't say that it's reserved, keeping in mind that 2nd class pass holders can only sit in 2nd class but 1st class pass holders can sit in either class.
Each train is different but on many European trains there are little electronic labels that say whether a seat is reserved (and if so, for what part of the journey) or if it's free. They'll usually be on the luggage rack above the seat, on the train wall above the seat or on the side of the seat itself.
If you see a label that says 'free', 'not reserved' or shows a different part of the destination (e.g. if you're travelling from Milan to Florence and the label says someone is sitting there from Florence to Rome, so you'll be gone by the time they get on) then you can sit there.
If your train has these labels and you can't find any that are available then you'll need to check another carriage or sit/stand in the aisle or the space between the carriages, this is allowed as long as the train doesn't require a seat reservation (in which case you will be kicked off the train for not buying one, or be asked to buy a full price ticket on the spot).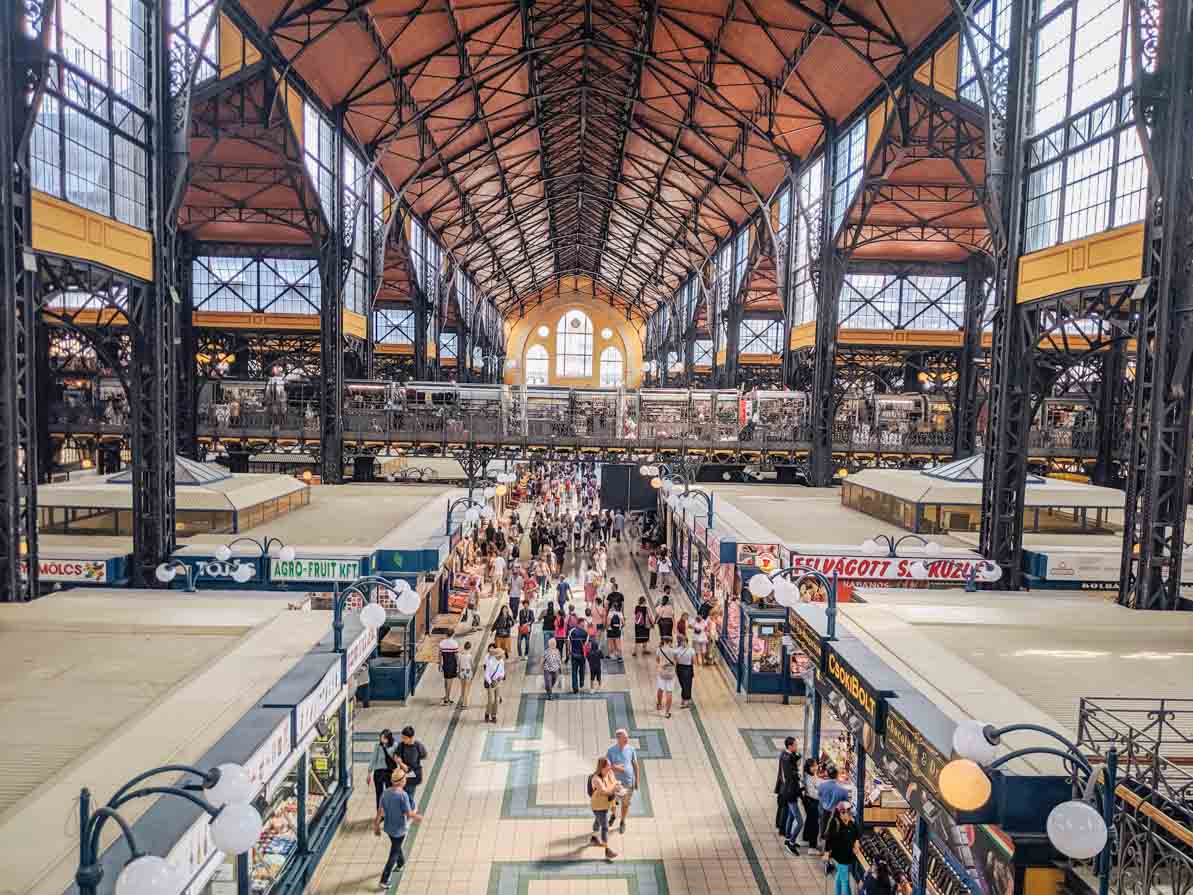 What are trains in Europe like?
European trains are totally different depending on the route, the operator and the country, there's no set standard of what to expect.
Some trains I caught were super clean, really comfortable, modern, spacious, had fancy things like nice meal cars. Some trains were pretty old and dingy without any of the nice extras.
Some trains have power sockets and some don't, some have WiFi and some don't, some have food options onboard and some don't. Some trains have carriage options for families or quiet zones for business travellers/those that want to sleep, you can't reserve these specific cabins on the Eurail website but can sometimes on the ÖBB website or will always be able to at train stations.
I wish I could be more helpful but it really just depends on where you're going!
The one constant is that 1st class coaches, when they are available (some regional trains don't offer 1st class), are always more spacious than their 2nd class counterparts.
Things that could go wrong with train travel in Europe
Just like any type of travel, train adventures can also come with some misadventures. Here is how to deal with some common train travel disruptions.
What to do if there are train strikes
2022 was a nightmare of a year for train strikes in Europe, with many countries dealing with industrial action from railway workers, including but not limited to the UK, France, Austria, Italy and the Netherlands.
Strikes are usually announced a week or so in advance, sometimes longer. The unions want to give notice before a strike to try and negotiate for what they want with their companies, so strike plans are typically made public beforehand so you can make alternative arrangements.
National rail websites will always have information about upcoming strikes if they've been announced, and the Eurail website has a dedicated travel disruptions page to give you information on any upcoming strikes too.
If your plans are being affected by a strike then you can either change your itinerary to stay longer or leave earlier, look at alternative transport like flying or catching the bus, or even just looking for another train operator as sometimes it'll only be one operator striking rather than the whole network.
If you have already booked a reservation and the train you've reserved is cancelled, you can request a refund from the company you booked through or ask to change your reservation to another day. If you'd like to change it to another day then make sure you contact the company you booked through as soon as you see the cancellation, as there will likely be thousands of other passengers who are also trying to change their tickets to the days before or after the strikes.
What to do if you miss a train in Europe with a Eurail Pass
If you are travelling on train routes that don't require reservations then no need to stress about missing trains, simply change the train saved in your 'My Trip' section of Rail Planner to the new train you want to take, toggle on the 'travel day' switch (if you have a flexi pass) and you're good to go.
If you miss a train connection due to your earlier train being delayed and you have a seat reservation, speak to train staff at the station and they will be able to put you on the next train with a new reservation free of charge. This happened to me once and the staff were super easy to deal with, but unfortunately 1st class on the second train was full so I had to sit in a 2nd class seat despite having a first class pass and reservation. Not the end of the world though!
If you miss a train due to your own lateness then the customer service staff are not obliged to help you but it won't hurt to speak to them nicely and see what they can do for you, they might be able to give you a new reservation for no additional cost. If not then just book another seat at the station for the next train available.
What to do if your train is delayed
I was pleasantly surprised with how well the European trains usually ran to schedule but there were a few delays, with the longest being an hour and a half.
If your train is delayed and you think you're going to miss a connection then you can speak to crew on the train and ask them what to do for your next train as they might be able to organise a new reservation for you or tell you in advance what platform you need to go to for a quick connection. If they can't help then don't stress, just see the staff at the station when you arrive and they'll help you sort it.
If your train is delayed and you arrive 60 minutes after your intended arrival, you're entitled to a small amount of compensation due to EU travel compensation rules. You'll need proof of delay and you can put a claim through, as well as see what you're entitled to, on Eurail's delay compensation page.
What to do if your train doesn't include a seat
If you're on a train that doesn't require seat reservations then you can sit anywhere you want in your class provided there's no label saying the seat is reserved. These labels will be above the seat or on the side of the seat, not all trains have them but if they do it'll either say 'free' or 'reserved' with the part of the journey it's reserved for.
What to do if there are no seats on your train
If you're on a train that doesn't require seat reservations and there are no seats, you'll need to stand in the aisle or sit in the connector that links two carriages.
How to avoid train fines
You may get fined on European trains if you don't have the correct ticket or seat reservation.
Always check if a seat reservation is needed for a journey by searching the exact journey in the Rail Planner app or Eurail website, and double check when you get to the train station that you're hopping on the right train.
Be aware that two different train companies might be running trains on the exact same route at similar times, and not all train operators allow Eurail passes. So if you've booked a seat reservation from Paris to Milan on a TGV train but accidentally hop on the Frecciarossa international train (which isn't valid with a Eurail Pass) you might get kicked off the train, fined, or made to pay for a very expensive last minute ticket.
You also need to make sure you sit in the right section of the train for your Eurail Pass, as 2nd class holders might get fined for sitting in a 1st class coach.
Train staff can vary drastically in their tolerance to Eurail Pass holders, most of the crew I spoke to were friendly and helpful, but there were a few who were impatient with me when I was fiddling around with my phone trying to find the correct email with the right seat reservation (so their impatience was absolutely warranted!). They have to check hundreds of people on each train so try to ensure you've got your pass and reservation just a click away to make their day easier.
If you have messed up and got on the train or in the wrong place, your best option is to be sincere and ask crew on the train what to do in your predicament, rather than trying to hide it from them (which won't work by the way). Just find them in the train and let them know you are new to travel travel and seem to have gotten on the wrong train, could they let you know if there is a particular train station you could get off at which has good options for your next connection, or could they let you know how far away the next return train is if you get off at the next stop. You're much less likely to get fined if you admit to a mistake rather than trying to sneakily get away with a plan to save money.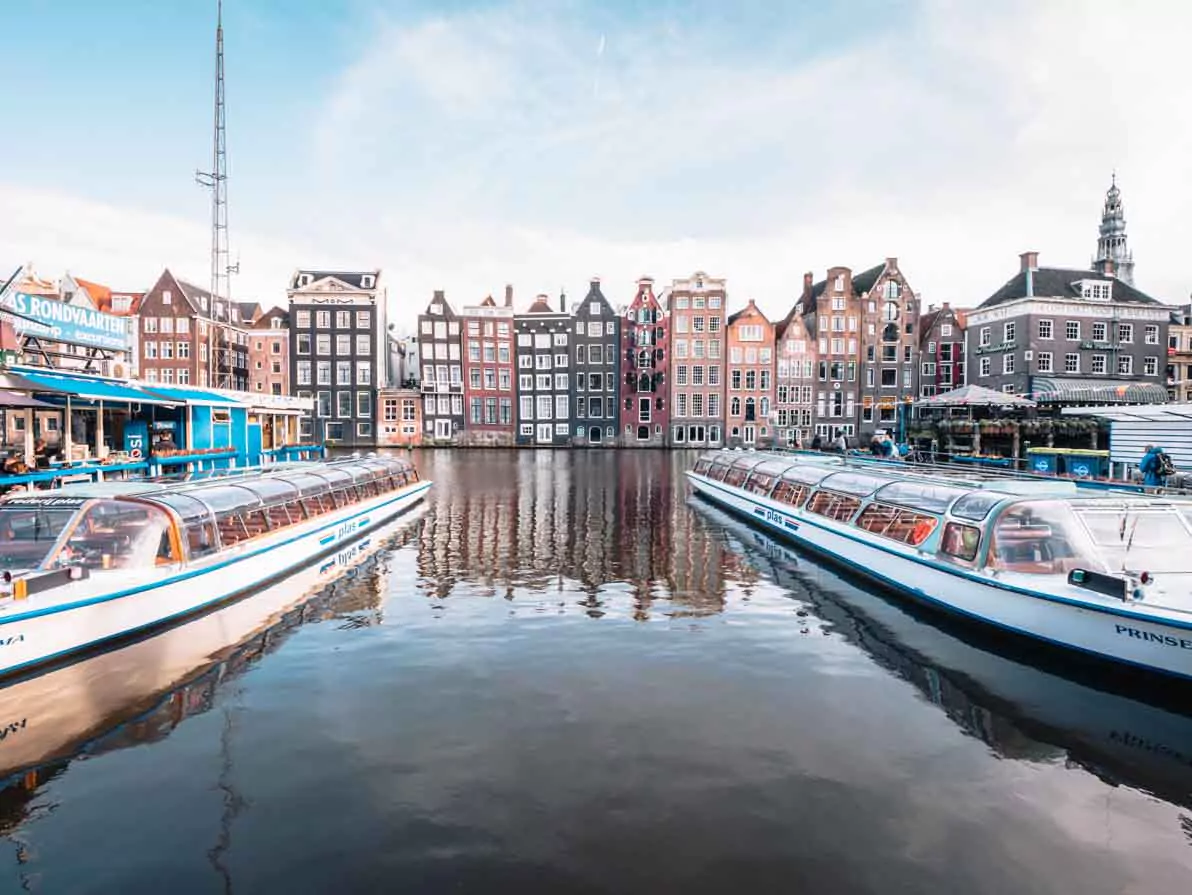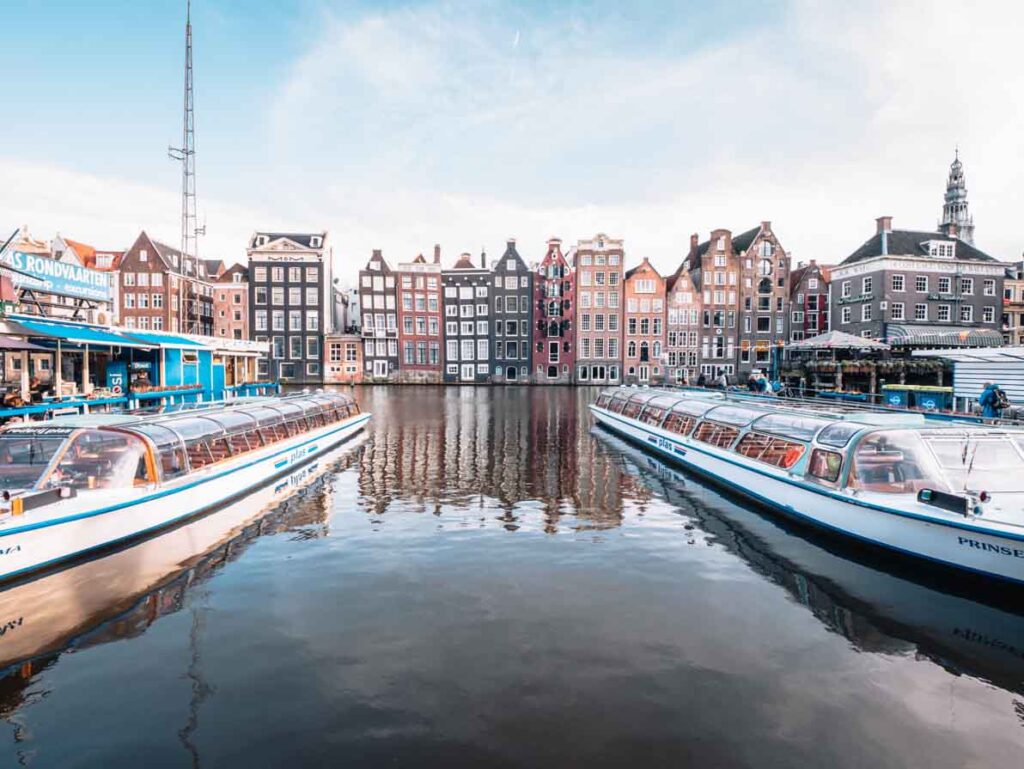 Useful apps and websites for travelling Europe by train
This probably deserves its own full blog which I'll add to the list but here is a quick easy list of apps that I used on a daily basis while travelling for two months in Europe
Apps to do with train travel
Rail Planner app, obviously
The Man in Seat 61, the website is super basic and looks like we're still in the 90s haha but it is such a wealth of resources and you will find the answer to many train questions here
SBB Mobile app or website for Switzerland trains
DB Navigator app or DB website for Germany trains (and some others in Europe)
Bahnhof Live app for live info on German train stations, platforms and delays
DSB app for trains in Denmark
Din Station for live info on Danish train stations
Eurostar app if you're travelling to London
SNCF app for French train stations
Muj vlak for Czech Republic trains
National Rail for UK trains
NS for Netherlands trains
Renfe for Spain trains
SJ for Sweden trains
SNCB for Belgium trains
Rail Europe to cross-check outright ticket prices and buy them if it's not worth using a Eurail day
Trainline to cross-check outright tickets and also look at other options like bus connections
Trenitalia for Italy trains
Trenit! for Italy trains with some live travel information
Vy for Norway trains
Non-train travel apps but helpful apps for other things in Europe
Wise (formerly TransferWise) to be able to load various currencies onto a travel card and use it with super low fees. You'll need to sign up for a card before you go to receive it at home. I use my Wise card for almost all purchases while I'm travelling, I use it to pay back friends that I'm visiting in various countries without having huge bank fees, and I use it to receive income since I get paid in lots of different currencies. I'm obsessed, best travel card ever!
Citymapper for showing you how to get around public transport (not included in your Eurail Pass)
Google Maps obviously, but I prefer CityMapper for more up-to-date info with delays taken into account
First Table for cheap restaurant deals in the UK or Ireland, save up to 50% on your meal just by booking an early or late table
Uber for ride-share around many European cities
Some Europe cities don't allow Uber or restrict Uber which pushes their prices up, but these cities usually have other apps like Bolt (Hungary), Cabify (Spain), FREE NOW (lots of cities across Europe) or Taxi EU
Not an app but AirTags, to pop into each of your bags and then you can track them using the 'Find My' app on iPhone, or there are some Android alternatives too. I keep an AirTag in my suitcase, my carry on wheeled bag and my backpack, as well as one in my wallet, one in my tech gear with my hard drives, and one in my passport cover. So all the important things are covered! These were a lifesaver recently when my bags were delayed days from London to Abu Dhabi, then one was returned to me and the other was delayed a further three days and had to be sent to me in Sri Lanka. Nightmare!
What trains can I use the Eurail Pass on?
You can use your Eurail Pass on all national railways and many private railways in 33 different countries, the Eurail website has the full list of countries and providers.
While some specific private trains might not be included in the Eurail Pass, and some trains will require seat reservations, you can typically find a way to get from A to B anywhere in the rail network of Eurail's 33 participating countries.
Can I use a Eurail Pass on the Eurostar?
Yes, the Eurostar is included in your Eurail or Interrail Pass! Getting discounted tickets on the Eurostar is one of the best benefits of a Eurail Pass.
The Eurostar does require seat reservations, these are €30 for standard class or €38 for standard premiere (only for 1st class Eurail passes) between London and Paris, Brussels or Lille, or €35 for standard class and €43 for standard premier to get between London and Amsterdam.
If you're booking far in advance (3-6 months) you might be able to get point-to-point Eurostar tickets from €59 one way (even as low as €45 during sales), in which case it's probably not worth using a Eurail travel day, but Eurostar ticket prices are based on demand and they can be as expensive as €200 one way close to departure or on busy journeys like summer weekends, so a Eurail Pass could save you loads too.
Can I use a Eurail Pass on high speed trains?
Many high speed trains are included in the Eurail Pass network, including well-known high speed train companies like TGC, Thalys, Railjet, ICE, Le Frecce and more.
Can I use a Eurail Pass on night trains?
You can use your Eurail Pass on many night trains in Europe, including popular routes like Paris to Vienna, Stockholm to Berlin, London to Inverness, Prague to Warsaw, the famous Santa Claus express from Helsinki to Rovaniemi, and more.
Night trains typically have a seat reservation fee depending on the type of seat/bed/cabin you want. Prices vary drastically depending on the route, but you can see seat reservation prices for all the night trains on the Eurail website. To give you an idea, I paid €41 for a bed in a 6-berth cabin from Paris to Vienna on the Nightjet.
If you board a night train on one day and end your journey when that train arrives at your destination the following day, only the departure day counts as a 'travel day', so it only uses one travel day and not two.
But if you continue your journey after the night train and catch another train on the second day, you'll need to use two travel days.
Can I use a Eurail Pass on local transport?
Unfortunately public transport within a city isn't usually covered by a Eurail Pass, so you'll need to purchase separate tickets for local trains/trams/buses once you arrive in a city.
There are some exceptions here, for example the S-Bahn in Germany is covered by Eurail (a rapid train network that serves cities and the wider regions around them). You can see what countries have public transport included here.
Can I use a Eurail Pass on buses and ferries?
It depends on the country. There are some buses that you can use in Sweden, Norway, Slovenia and Austria for example, either for free or at a discounted rate. You can find the details on each one by going into the 'benefits' section of the app (found under 'more') and then filtering to show buses.
Same with ferries, the Eurail Pass gives you free or discounted ferries in countries like Spain, Greece, Finland, Sweden, Ireland, Italy, Croatia and more, which can also be found in the 'benefits' section of the app. Ferries typically require seat reservations and the discounts usually range from 10% to 50%, but the Eurail ferry process is notoriously confusing, with some ferry companies requiring you to pay the full fare and then apply for a refund, some requiring additional supplements on top of seat reservations and some not honouring the Eurail discount at all.
If you're wanting to use your Eurail Pass on ferries then I'd recommend heading to one of the Interrail Facebook groups to hear from rail experts who live and breathe this stuff.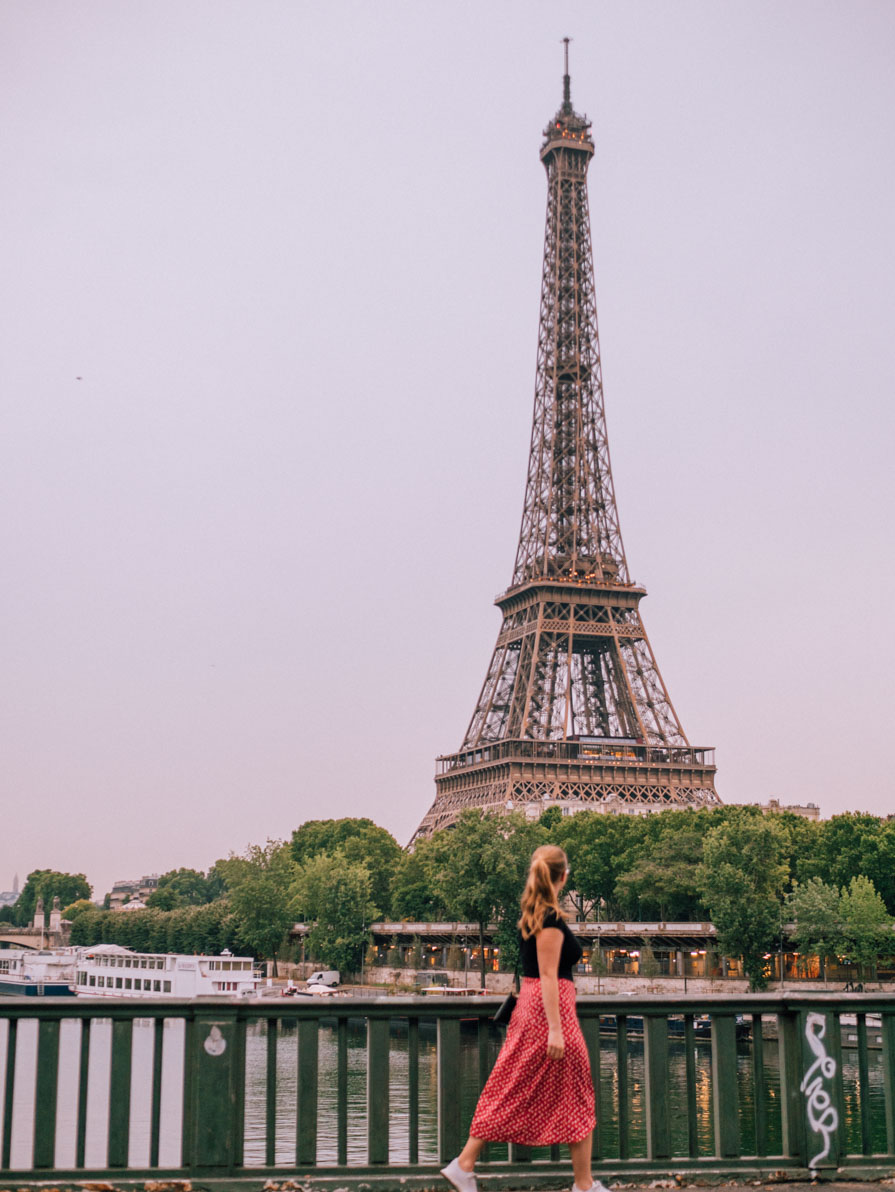 Staying safe on trains
As I've mentioned above, I did feel a bit safer in first class due to having a more spacious, strict ticket checks and usually less people
Some cities in Europe have small issues with petty crime like pickpocketing or personal theft, and train passengers are an easy target as short train stops allow the thief to get away before you've even realised something is missing. Some of the second class trains I went on (when I bought point-to-point tickets separate to my Eurail Pass) were absolutely packed with people standing in the aisle for hours, so if someone manages to grab your suitcase, backpack or phone as they're disembarking the train, you've got no chance of getting it back (unless you have those AirTags I just mentioned!).
In saying that, I met many other Eurail Pass users at hostels throughout my trip, all of them in 2nd class, and none of them had had anything stolen so it's not a common occurrence, but you should try to prevent it by using luggage locks, AirTags and sitting close to your bags if possible.
---
Planning your Eurail adventure: Eurail travel inspiration
Europe's most scenic train trips
If you'd like to include some particularly stunning train rides in your Eurail trip, here are some of the most scenic train trips in the continent:
The Glacier Express in Switzerland (read my blog to find out if the Glacier Express is worth it)
The Bernina Express in Switzerland and Italy
The Jacobite Train in Scotland (a.k.a. the Harry Potter steam train)
The Cinque Terre coastal train from Levanto to La Spezia in Italy
The Black Forest railway in Germany
The Flåm Railway in Norway
Suggested Eurail itineraries
With a Europe train itinerary, the continent is your oyster! Your Eurail Pass covers 33 countries, thousands of towns and cities, and tens of thousands of trains to choose from. Exciting? Yes. Overwhelming? Also yes.
Here are some popular Eurail itineraries to give you some ideas for your trip:
Classic Europe: London > Paris > Brussels > Amsterdam > Berlin > Prague > Vienna
Foodie hot spots: London > Paris > Lyon > Milan > Bologna > Vienna > Prague
Italy in-depth: Milan > Cinque Terre > Pisa > Florence > Naples > Rome > Bologna > Venice
Scenic Switzerland: Milan > Zermatt > St Moritz > Tirano > Lugano > Milan
A taste of Eastern Europe: Vienna > Prague > Budapest > Lake Bled > Bratislava > Vienna
Iberian Peninsula: Barcelona > Valencia > Alicante > Seville > Faro > Lisbon > Porto > Madrid
My exact itinerary
I spent two months travelling with a 15 days in two months Eurail Pass, visiting Italy, Switzerland, France, the UK, Spain, Austria, Hungary, Czechia, Germany, the Netherlands and Denmark. Phew!
My trip route was very messy, with lots of doubling back, because I had to plan my trip around a conference in London, Christmas markets and hotel collaborations that had set dates.
You can see my actual Eurail itinerary here with full details on where I stayed and what I did in each place, but for a more user-friendly itinerary which you could replicate yourself then check out my suggestions for the ultimate two month Europe itinerary.
Eurail must-haves
You're almost ready to head out on your Eurail trip, but make sure you have these essentials to help your trip run smoothly!
A luggage cable lock for connecting your bag to the luggage racks
A lockable suitcase to ensure no one can open them even while locked to the racks
AirTags (or Tiles if you have an Android) to put in your bag and wallet in case anything gets lost or stolen
Noise-cancelling headphones for peaceful train rides
Hand sanitiser and wipes for train tables and trays (I prefer slim hand sanitser that easily fits into my handbag)
A drink bottle to minimise plastic usage (keep in mind that the bathroom taps on most trains aren't drinkable so fill up at the station beforehand)
A handy fast-charging universal power adapter
A portable battery pack in case there's no plugs on your train (just remember to charge it the night before a trip)
Packing cubes to keep your bag in order, if you're travelling in winter then compression packing cubes are a great idea for squishing down your bulky winter clothing (but they're a bit heavier due to hardier zips)
SNACKS, the food on-board can be expensive and average, stock up before your trip if you can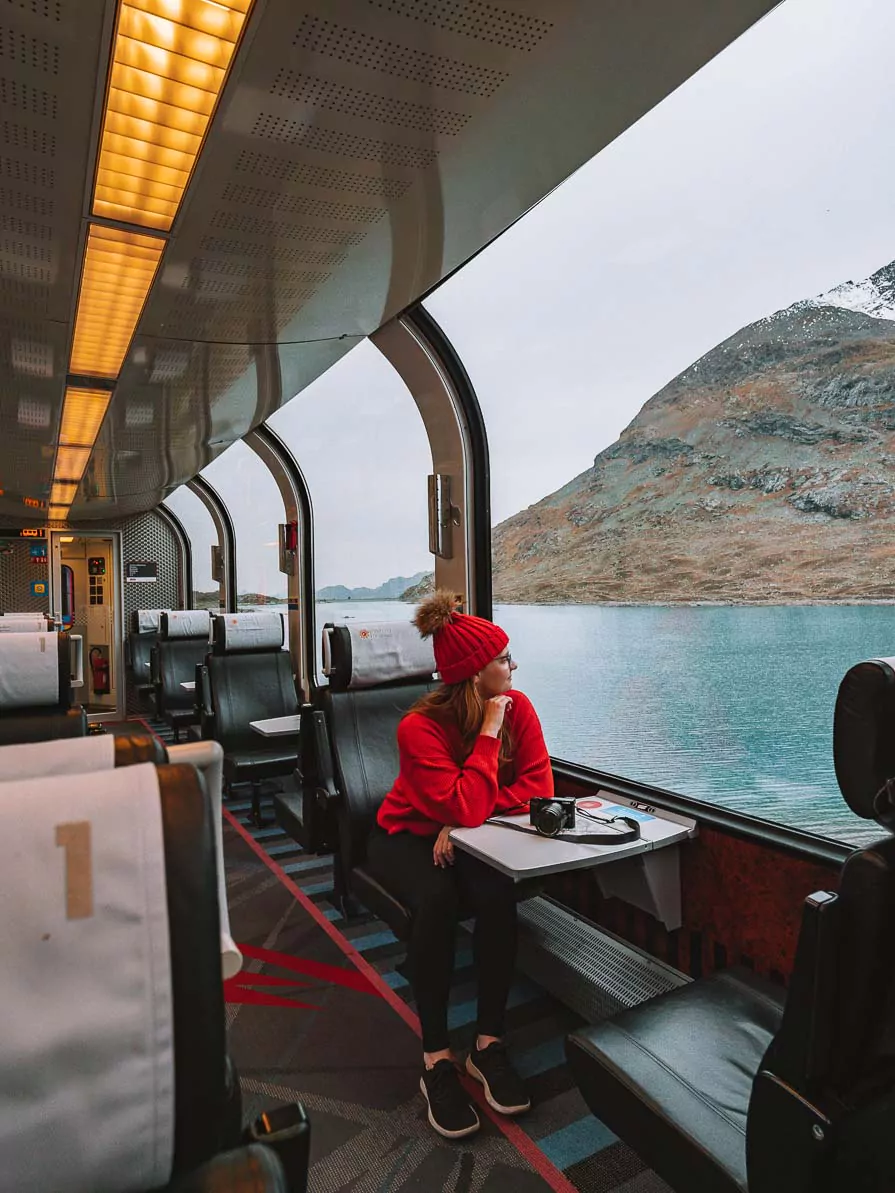 ---
I hope this blog post has helped you figure out how to use a Eurail Pass!
If I've missed anything important then please let me know in the comments as always, and if you have any specific questions you can leave a comment too or head over to @findingalexx on Instagram and flick me a DM.
OTHER POSTS YOU MIGHT LIKE: