Looking for a detailed Australia travel guide to help you plan your upcoming adventure Down Under? I'm going to share with you my top Australia travel tips, as well as must-see destinations, bucket list experiences, all the best places to visit for different types of travellers and loads more.
I've been fortunate enough to have visited Australia many times (it's often the cheapest place to get to from New Zealand, where I'm from!) including many city breaks to Sydney and Melbourne, some summer vacations to the Gold Coast, and a recent 2.5 month solo road trip with Klook, where I drove more than 7,000kms and visited South Australia, Victoria, New South Wales and Queensland. Phew!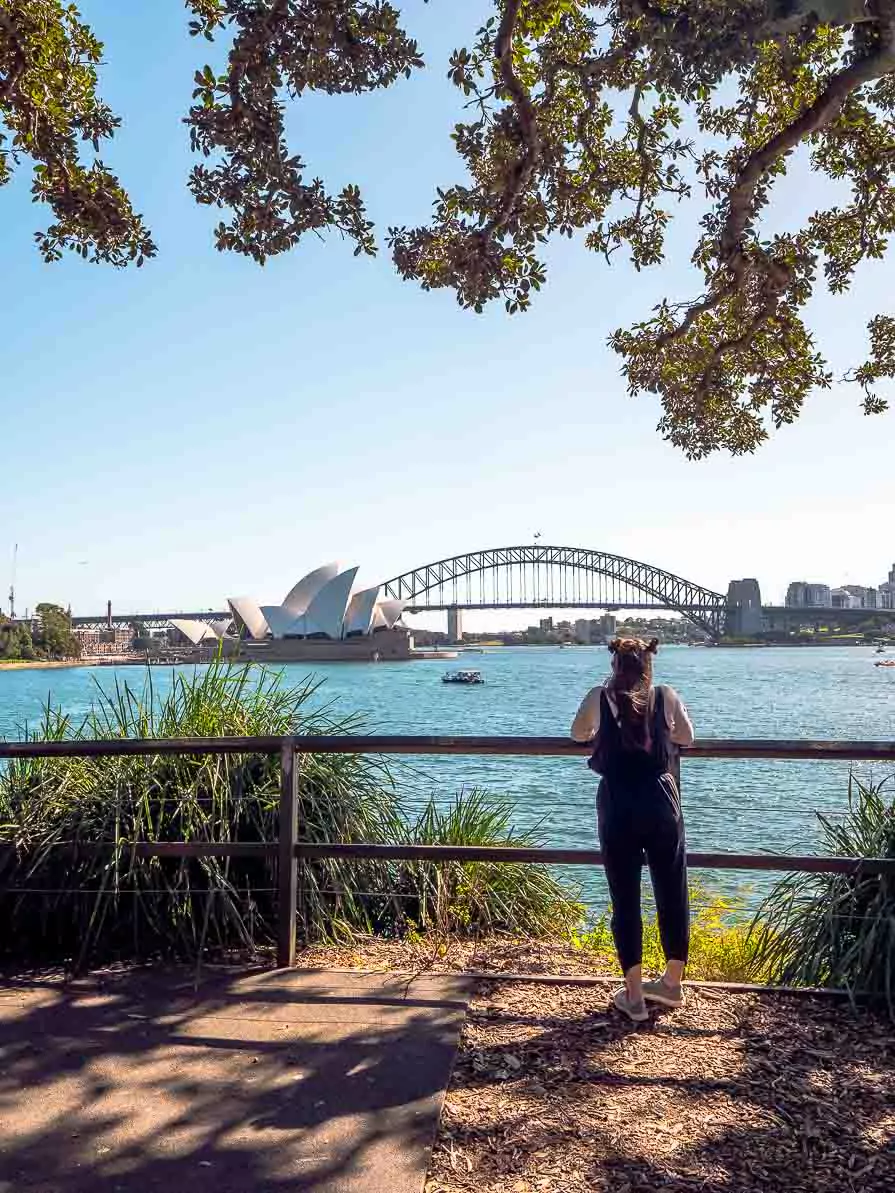 Australia is one of those destinations that truly has something for every type of traveller. The country is huge (the sixth-largest in the world in fact) and super varied, so whether you want a beach holiday, an adrenaline-packed adventure or a foodie getaway with a spot of shopping, you'll find it here.
But with great size comes with endless options… or something like that!
Planning a trip to Australia can be totally overwhelming because it's hard to know where to even start, especially if it's your first time.
Hopefully this comprehensive Australia travel guide will make it a bit easier to figure out where to go, when to go, how to get there and things to do while you're there, plus it'll give you all the info you need to make the absolute most of your time and money while travelling Australia.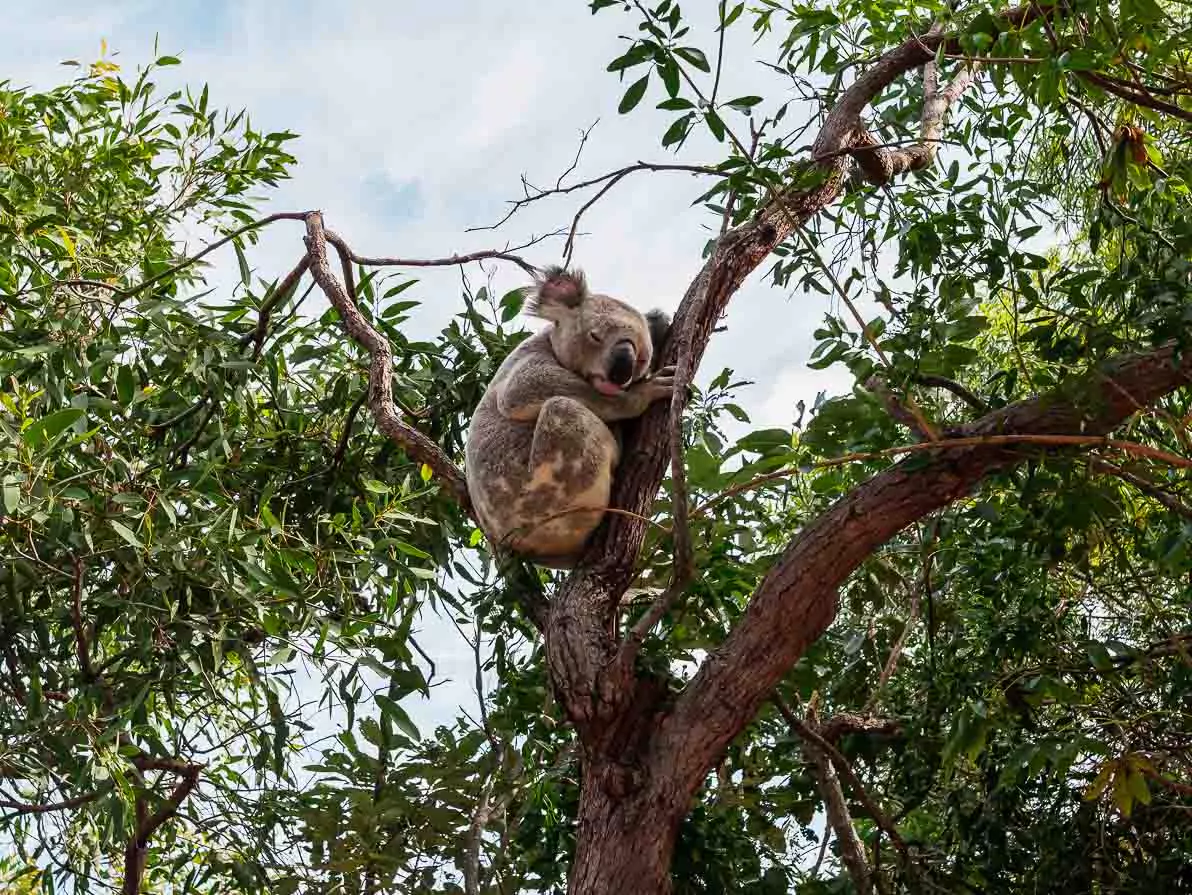 If there's something you want to know about travelling Australia that I haven't included in this post then please let me know in the comments below so I can add it, and if you want a more detailed guide for any specific destination you can scroll down to see a bunch of destination-specific blog posts as well as road trip itineraries and activity reviews that I've linked for easy access.
And for a behind-the-scenes pass to all my Australia adventures you can see my highlights on Instagram at @findingalexx.
So without further ado, here's all you need to know before planning your Australia trip!
---
Australia travel planning: Things to know before you go
The basics
Currency: Australian dollars ($). At the time of this update (May 2023) $1 AUD is equivalent to $0.679 USD, £0.537 GBP, €0.619 and $1.06NZD.
Money & payments: Australia is very card-friendly, I only used cash once in the 2.5 months I was there and that was to do my washing at a hostel. Most shops will take card, the only places you might have a problem will be independent convenience stories or food trucks, mainly in smaller towns.
If you do want to use cash you can find ATMs in all major cities and tourist spots, and expect to pay an additional $3-$5 fee to take out cash using an international card. Australia's coin denominations are $2, $1, 50c, 20c, 10c and 5c, and the notes are $5, $10, $20, $50 and $100.
Tax: When you see the price for something in Australia, like food on a menu or a bag you're going to buy, tax is included in the price you see on the tag. There's no additional sales taxes like in the USA and Canada. And even better, you can even get 11% tax back on some purchases when you leave the country with the Tourist Refund Scheme.
Tipping: Tipping in Australia is not expected and the country has a minimum wage of $21.38 which is much higher than many other countries, so you know that servers and other hospitality staff aren't relying on tips as their main income. If you visit a fancy restaurant then there will be a tipping option and all tips are obviously appreciated, but it's not like North America where tipping is part of the culture. Many cafes and restaurants in Australia won't even have a tip option when you pay by card, they might just have a coin jar at the counter.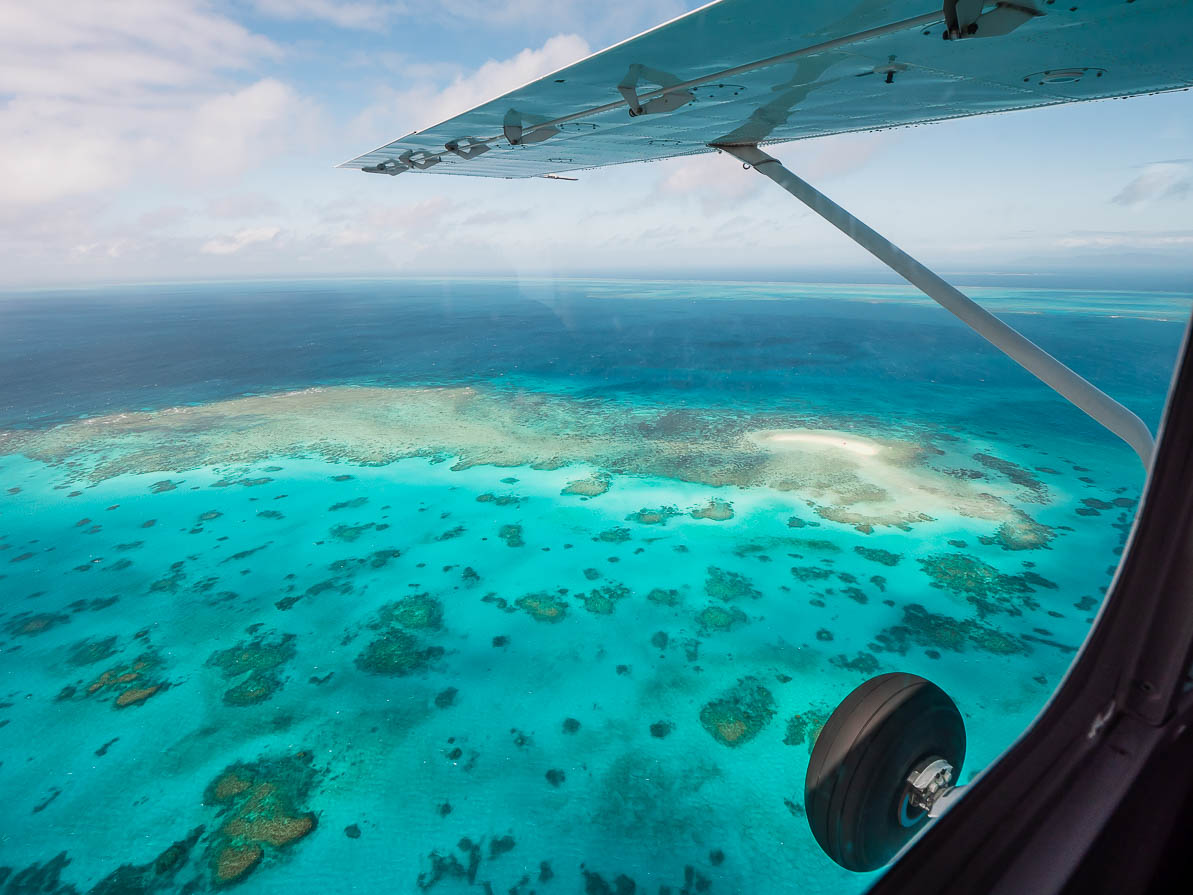 Time zone: Because Australia is huge, as I already mentioned, the country has a number of different time zones which can get a bit confusing! Australian Eastern Standard Time (AEST) is UTC +10 and covers the eastern states (QLD, NSW, ACT, VIC and TAS), Australian Central Standard Time (ACST) is UTC +9.5 and covers South Australia and the Northern Territory, and Australian Western Standard Time (AWST) is UTC +8 and covers Western Australia.
To make things even more confusing, only some states observe daylight savings time, so during daylight savings months (from the first Sunday in October to the first Sunday in April) NSW, VIC, SA, TAS and ACT move their clocks forward an hour, while QLD, WA and the NT stick with their usual time zones.
When flying between states you'll be updated on the time zone changes by the pilot, but you'll need to keep it in mind yourself if you're driving between states, like between Victoria and South Australia year-round or between NSW and QLD during summer.
Plugs & electricity: Australia uses the plug type 'I' (that's an i, not a 1) and the standard voltage is 230V and frequency is 50Hz. If you're coming from a country that uses a different voltage and/or frequency you might need a voltage adapter too, most appliances and chargers these days offer multi-voltage support but some things like hair straighteners may be an issue. I'd recommend taking a universal travel adapter when you travel to Australia.
Language: English is the main language spoken in Australia. There are also more than 250 Indigenous languages spoken around Australia so if you see words that you don't recognise or if you see anywhere that uses an English place name and another place name, then it's likely the language of one of the local Aboriginal communities.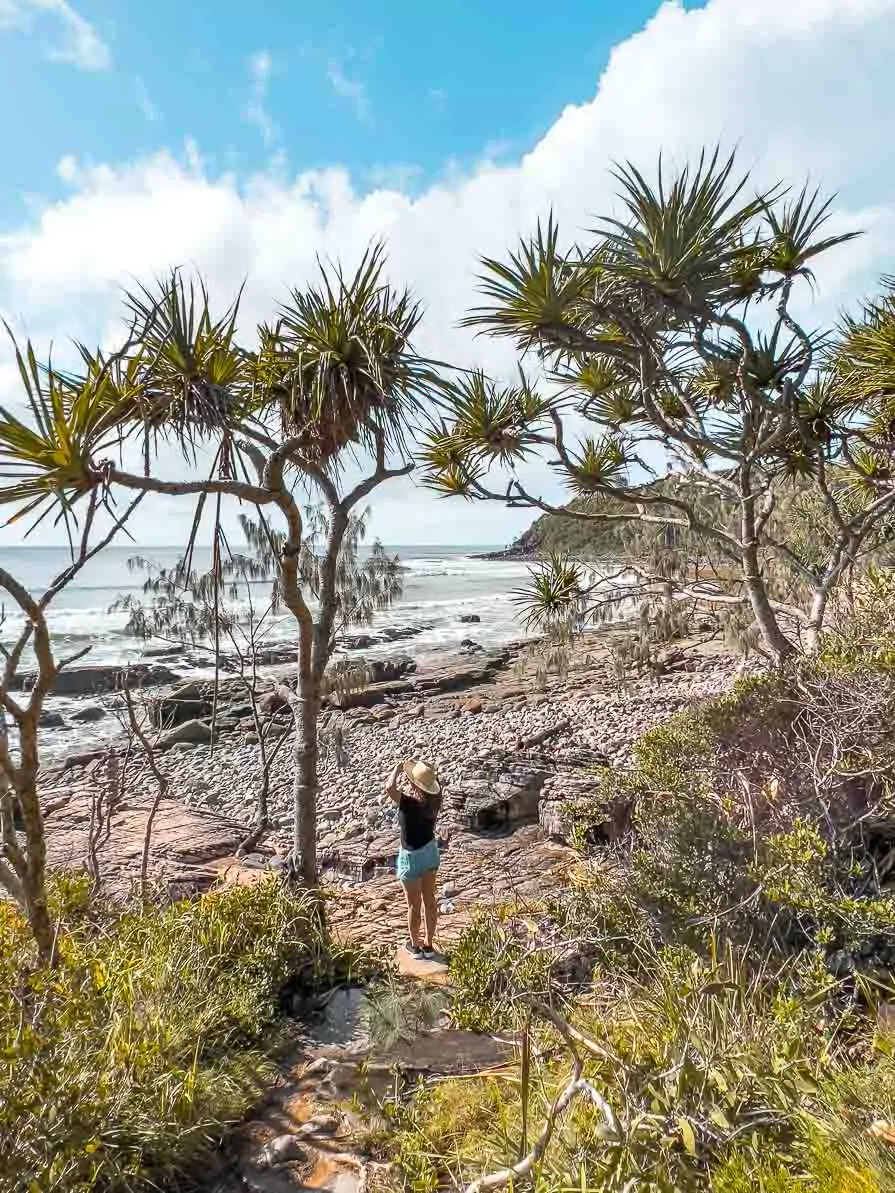 ---
A map of Australia
To understand the scale of Australia, driving from Melbourne to Sydney will take you about nine hours on the inland route, and driving from Adelaide all the way across to Perth would take a whopping 29 hours on the road non-stop.
---
When is the best time to visit Australia
With a huge range of climates right across the country, it's pretty easy to find an Australian destination that suits what you're looking for at the time of year you want to travel.
High season in Australia is from the start of December to around mid-February, this is the middle of summer and it's when Australia (as well as its neighbours in New Zealand) are on school holidays, so the main cities and tourist spots will be busy, busy, busy, despite the heat and humidity. Prices go up during this time too and you might find it harder to book onto activities that you want to do unless you book at least a few weeks in advance.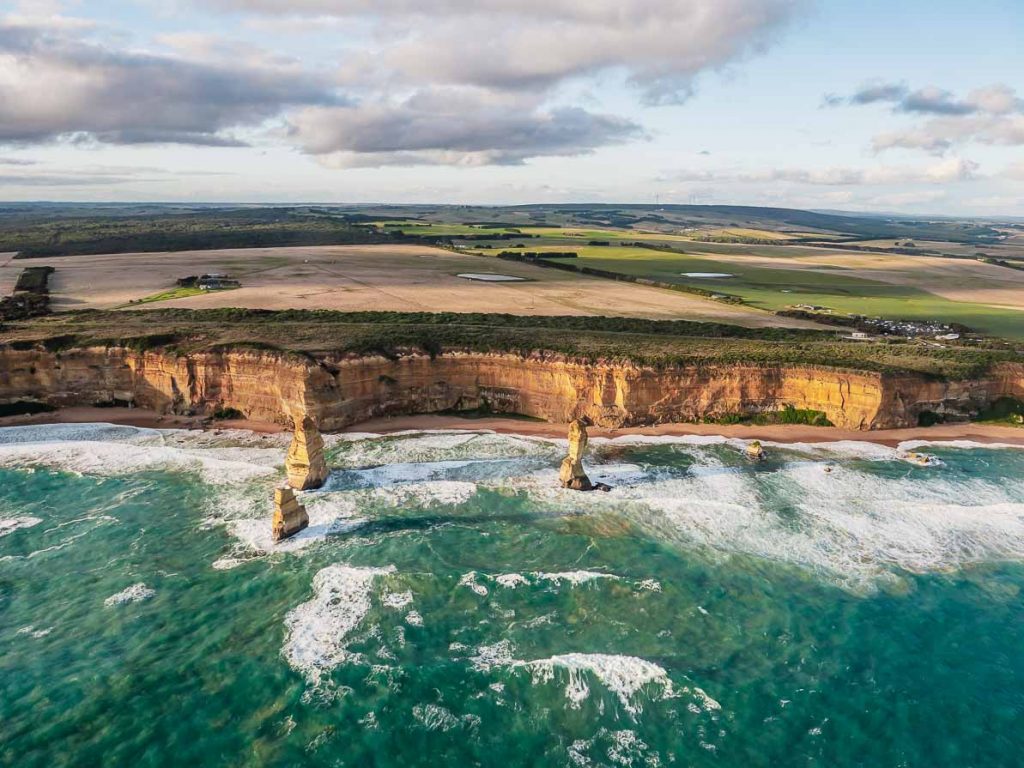 If you're looking for a summer Christmas experience then you could do Sydney, Melbourne or Adelaide during these months but expect high prices and hot weather, or Tasmania is a good option with milder weather but still expensive. Western Australia, the Northern Territory and Queensland (especially Far North Queensland) will be pretty disgusting in summer, stay away unless you enjoy melting.
My personal favourite time to visit Australia, especially places like Sydney, Melbourne, Adelaide and the Gold Coast, is in the shoulder season just before and after high season. The official shoulder season is really September to November and March to May, but I prefer October/November and mid-Feb to mid-May for the best balance of good weather but with cheaper prices.
For most of Australia the low season is winter (June to August), when you'll find much cheaper prices and significantly less tourists, but you'll also be dealing with winter weather which can mean lots of rain, hail and even snow in the mountains. Yes, Australia gets cold! If you visit Sydney or Melbourne in winter you'll need a warm coat, some waterproof boots and a beanie or two.
If you're planning to visit Queensland, Northern Territory or the northern half of Western Australia then your best bet is to visit between April and November, summer in these destinations can bring unbearable heat and humidity plus an increased risk of tropical cyclones. Winter in QLD/NT/WA can get super busy though as other Australians try to escape their wet and cold states, so book in advance to secure the best deals. And as an added bonus, end of May to early November is the best time for swimming in Queensland as there's less likelihood of jellyfish in the ocean while the weather is cooler.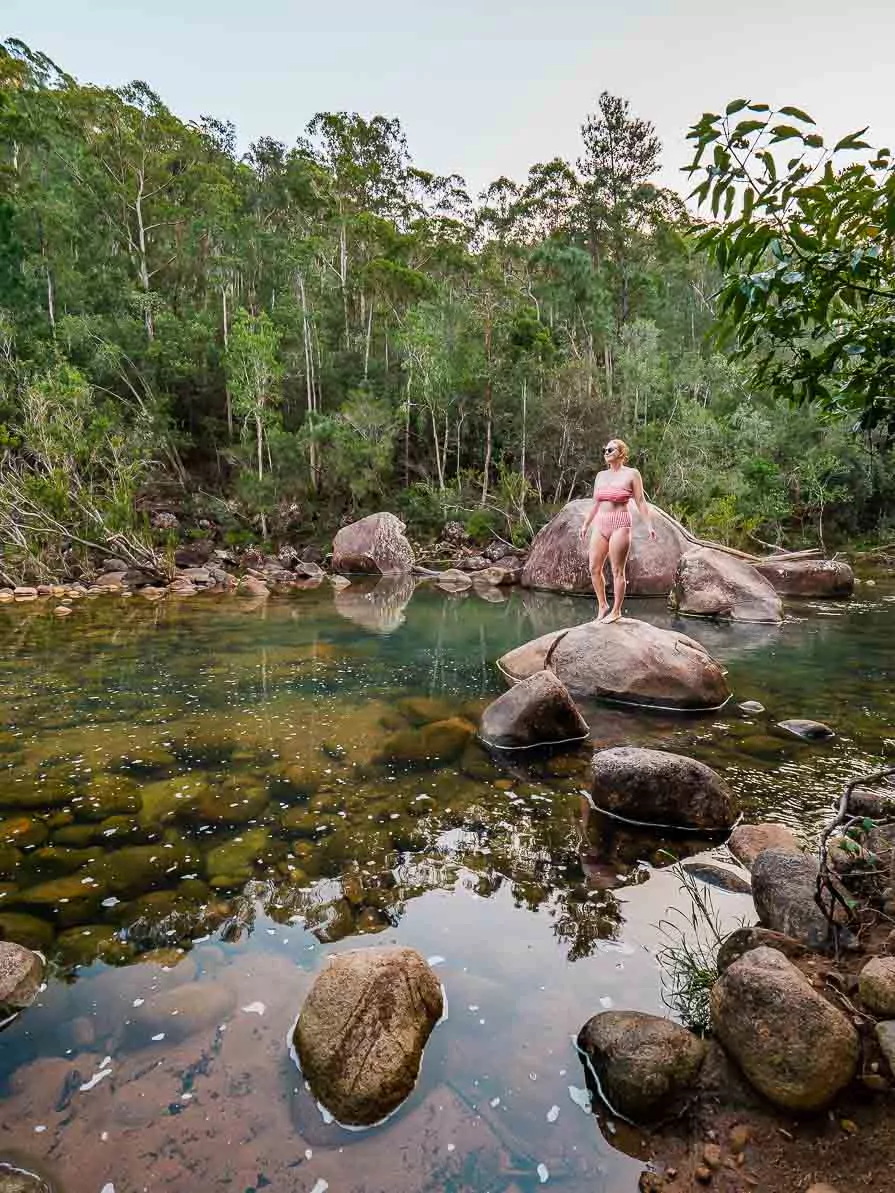 ---
Events to be aware of in Australia
Now that you understand the seasons in Australia, it's also important to know what major events are happening so that you can either avoid the high prices or book tickets early to make the most of what's going on.
---
Getting to Australia
Australia has great flight links from all major destinations and most major airlines fly there. If you're travelling from the other side of the world then you could also consider adding on a stopover on the way here or on the way back, to get a bonus holiday! I love using stopovers to be able to explore another destination, I've done this before in Hong Kong, Singapore, Dubai and Thailand.
If you're coming to Australia from Europe then it's a long flight but you'll have the option of flying via the Middle East (Etihad, Qatar Airways or Emirates are the main operators), Asia (with Singapore Airlines, Malaysia Airlines, Thai Airways, Cathay Pacific, Air India) or North America (probably Vancouver or Los Angeles with Air Canada, Air New Zealand or Qantas).
From the Middle East, Asia or North or South America there will likely be direct flight options if you're happy to pay a premium, or an easy one-stop flight for a cheaper price.
From New Zealand you can get the best deals on Jetstar (Australia's budget airline), or Air New Zealand or Qantas.
---
How to travel around Australia
If you're sticking within one city, the public transport system is probably the best way to get around. Sydney, Melbourne, Adelaide, Brisbane, the Gold Coast and Perth all have decent public transport networks with affordable tickets and day passes.
If you arrive early and want to explore the city before heading to your hotel you can find convenient bag drop locations in Sydney, Melbourne, Brisbane and more,
If you are wanting to tick off more than one destination in Australia (I don't blame you, there's so much to see!) then you've got a few different options for inter-city transport.
You could rent a car in Australia to take advantage of the incredible road trips the country has to offer, like the Great Ocean Road or driving up the Queensland Coast. Car rental is expensive but it does give you the freedom to travel the country at your own pace and to detour to lesser-known destinations that public transport won't reach. I rented a car to get from Melbourne to Adelaide and then again from Sydney to Brisbane.
Travel tip: I used Klook for all my rental car needs in Australia, you can search your travel dates and they pull up all the options from rental companies like Hertz, Sixt, Avis, Budget and more so you know you're getting the best deal. They also offer free cancellation so you can lock in a good price early on and then cancel or amend it if your plans change.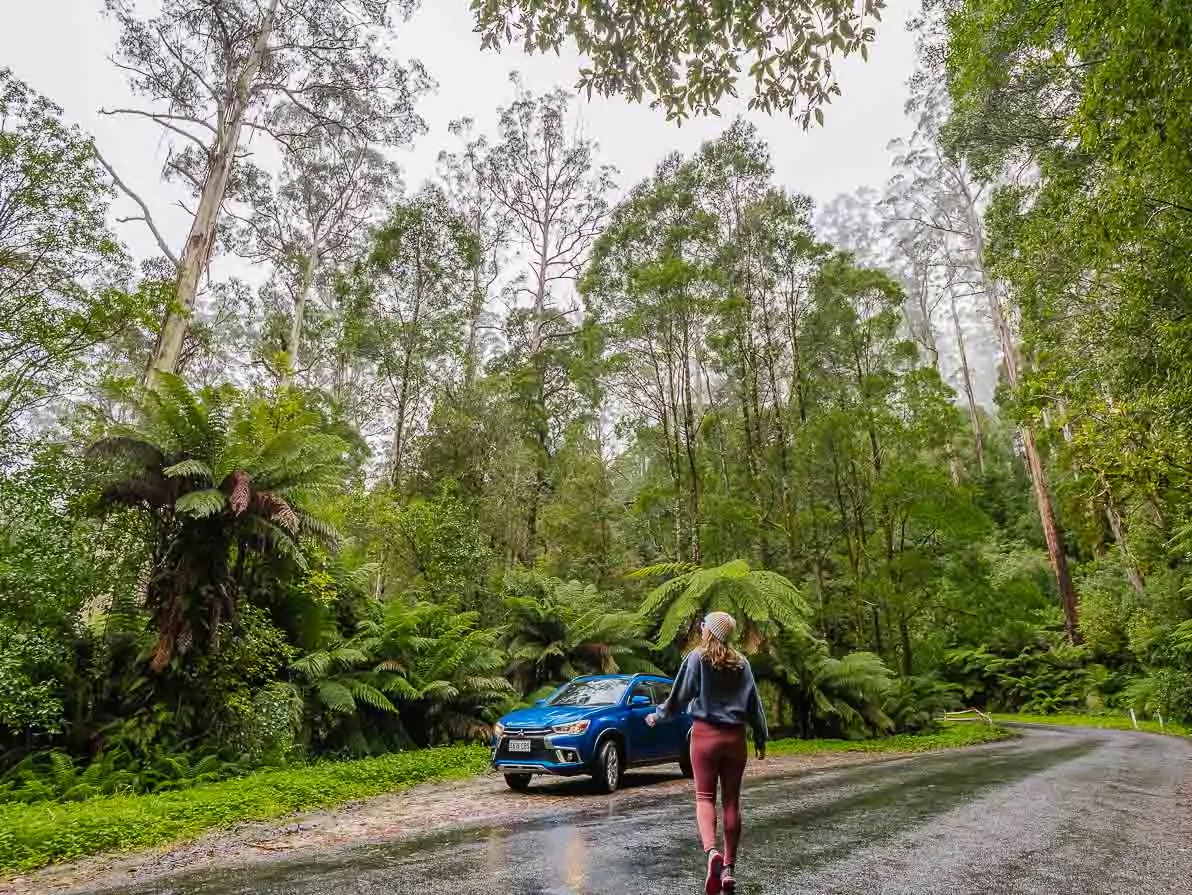 A campervan is another option which offers maximum freedom, Australia is very campervan-friendly and the van life community over here is huge! You'll easily find campgrounds and freedom/wild camping spots around the country to keep your travel costs low.
There are loads of campervan companies that service the main cities, like Jucy, Apollo and Britz to name a few. If you're planning an extended trip for more than just a few months you could even buy a van to use while you're there and then sell it afterwards, there's Facebook groups like Backpacker Campervans For Sale for that.
If you want to leave the driving up to someone else you can take trains between some major cities, although the network is nowhere near as good as in Europe. There are regional trains that run between cities along the southern and eastern coasts, or you could go all out with a multi-night luxury train experience. The Indian Pacific runs between Perth, Adelaide and Sydney, and the Ghan between Adelaide and Darwin via Coober Pedy and Alice Springs. These trips book out months in advance though so lock in your plans early.
Buses are the cheapest way to get between destinations but remember that the driving distances in Australia are long. If bus is your chosen form of transport then check out Greyhound, you can buy single tickets or you might be best to purchase a hop-on- hop-off pass to get you right up or down the East Coast.
Inter-city flights are efficient but can be expensive depending on when you book. If you lock in your seats while there's sales on you can get fares for as low as $80 return between Sydney, Melbourne and Brisbane, but normal prices can range anywhere from $150-$400 return. To get from the eastern cities to Perth you can expect to spend $450-$1000 return.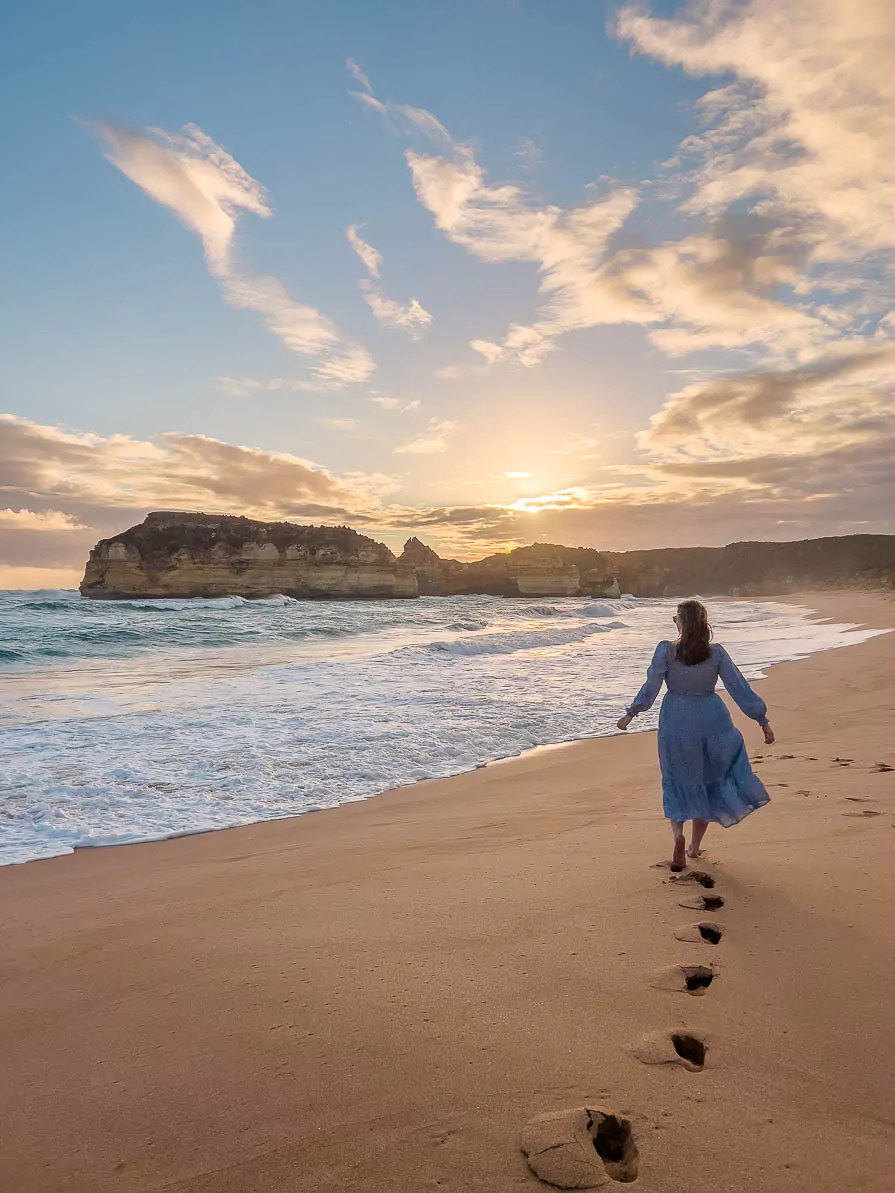 ---
Safety tips for Australia
Australia is pretty safe to travel as a solo female traveller, but there are two things that pose the most risk: the wildlife and the environment.
Safety with wildlife
From koalas and kangaroos to snakes and spiders, Australia has an incredible variety of animals that call this place home. And while some of them are super cute (I'm looking at you, quokka!), it's no secret that many of the creatures found here can be pretty dangerous if you get on the wrong side of them. While most Australia's dangerous animals are very rare to come across, especially in the cities, it's still super important to be aware of the risks.
Avoid getting into a bad situation with a crocodile by being Crocwise in Queensland, Northern Territory and the northern parts of Western Australia. Swim only where you know it is safe (swim between the flags at patrolled beaches, look for warning signs and speak to locals), don't swim in murky water or at dawn, dusk or night, and stand more than 5m from the water's edge.
Snakes are another one to be aware of, and the bad news is that they're found all around the whole country. There's good news too though! The majority of snakes in Australia aren't deadly and for the 12 species that are, there's anti-venom available as well as a great healthcare system that treats snake bites quickly and effectively. Avoid any unwanted interactions with snakes by wearing covered shoes in the grass, avoid walking away from marked trails, and if you do get bitten it's important to get help ASAP, stay calm and don't panic, and apply a pressure bandage to the bite to slow the venom.
Australia has its fair share of disgusting spiders but most of them are totally harmless, and there's actually only two species of spiders that have caused fatalities in the past (Redback Spiders and funnel-web spiders), with the last fatality in 1979. So while they're gross, spiders aren't as much of a risk as everyone makes them out to be.
Other creatures to be aware of are cassowaries (a huge bird found in North Queensland that can be dangerous when threatened), jellyfish (found all along the Queensland coast from November to May) and sharks (swim at patrolled beaches as the lifeguards will keep an eye out for sharks).
And be extra careful when driving at dawn and dusk, this is when many animals (especially kangaroos) are most active and you don't want to come across one in the middle of the road while taking a corner at speed.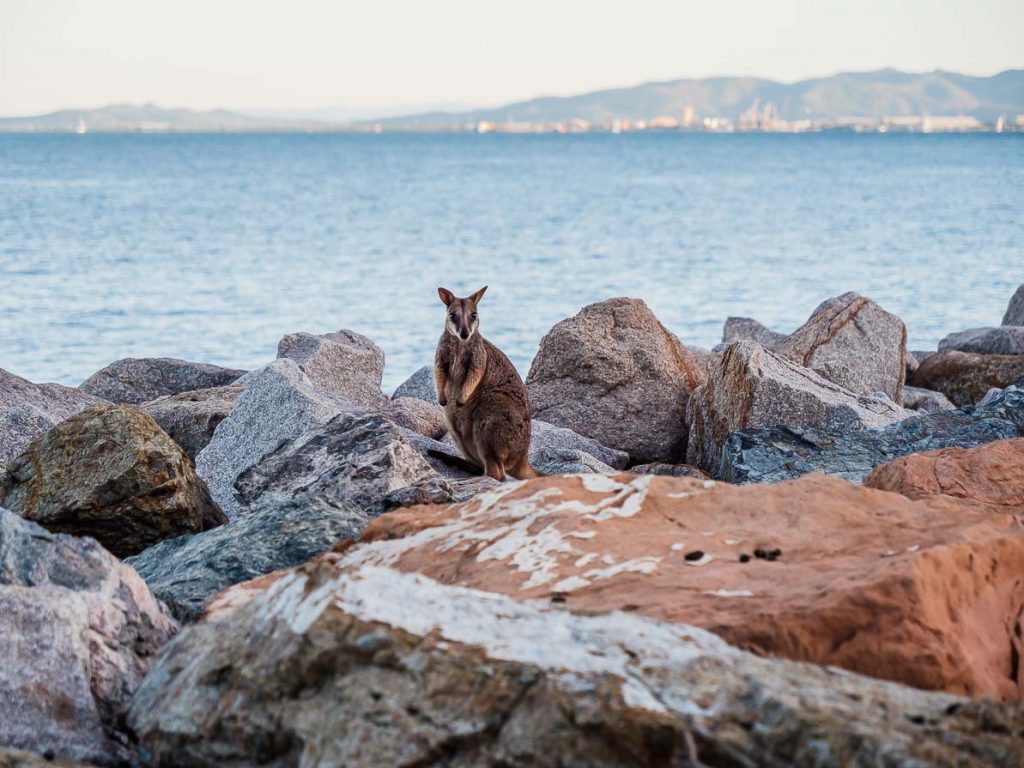 Safety with the environment
In terms of the elements, Australia's weather can be extreme and unchangeable. If you're road tripping it's particularly important to travel with lots of water and non-perishable food in your car as you don't want to be left without things to eat and drink if you break down on a country road. Always check weather forecasts before heading out for a hike too, and take additional clothing in case the conditions change.
Crime safety
Australia is pretty safe for travellers in terms of crime, violent crime is rare and the most likely thing to happen is petty theft in the cities. As with any major city, avoid unlit streets at night, keep an eye on your drink if you're out, and wear your bag on both shoulders or across your body to avoid having it snatched (although I've never heard of this happening to any of my friends in Australia).
I will say that as a solo female traveller I did experience multiple encounters with groups of young, drunk assholes on the street who tried over and over again to get my attention as I walked past or across the road from them, never enough to make me truly worry for my safety but enough to piss me off because women shouldn't have to deal with that shit, especially not in the evenings when they're outnumbered and just trying to get home.
Solo female travel rant: I do find it hilarious when men from Western countries tell me to be careful in countries like Turkey, Jordan and India, as if places like Australia, New Zealand and the UK don't have a problem with disrespect and harassment towards women. Eye roll.
Travel insurance for Australia
Australia has a fantastic healthcare system that will look after you if anything goes wrong, but it's still super important to have comprehensive travel insurance in Australia in case of any misadventures. I travel with an annual policy from Covermore NZ who I've only ever had good experiences with (Covermore is in Australia too), but if you're not from NZ or Aus then I recommend checking out SafetyWing or World Nomads for comprehensive coverage.
Do I need Australia travel insurance even if I'm just coming from New Zealand? Isn't healthcare covered over there for me?
Yes, you need insurance even if you're just travelling over from New Zealand for a weekend! While medically necessary healthcare is covered by a reciprocal healthcare agreement, some things that aren't covered are ambulance trips, doctor visits, and things like lost luggage or travel delays.
The average ambulance trip in Australia costs $800-$1000, so if you don't want to risk being out of pocket in an emergency, insurance is essential.
---
Diversity in Australia
As a white-passing, heterosexual woman (I'm actually Maori but you'd never know because of my pasty skin 😂) I'm not the right person to talk about acceptance and diversity in Australia so I'm going to let some of my followers speak about their lived experiences instead.
LGBTQIA+
"I travelled for nine months in Australia but spent most of my time in Perth and Cairns, absolutely felt safe. No issues or concerns whatsoever, in Perth I felt safer as it had its own LGBTQIA+ community. I did go out in Sydney too, it has a huge nightlife scene with clubs all over. Very much like London but you still have to worry about your safety just like you would as a straight woman, i.e. walking alone at night etc." – Amy
Women of colour
"As an Indian woman I have experienced some verbal racism in Australia, no different to what I've experienced in other Western countries. I feel like the main cities are significantly more accepting of diversity because the cities are so cosmopolitan, but on trips to more remote and rural destinations I have definitely been treated differently to white customers sitting in the same cafes and restaurants as me." – Anonymous
---
Working in Australia
Australia is a super common destination for both backpackers on working holidays as well as young professionals moving to take advantage of the high salaries Australia has to offer.
New Zealanders have free access to live and work in Australia without need for a specific visa, so if you're a Kiwi like me and you're considering it, it's as easy as packing your bags, booking a flight and job hunting. Living costs in both Melbourne and Sydney end up evening out to be very similar to Auckland (Auckland average rent is cheaper but food/gas/transport is more expensive) and the salaries in Australia are significantly higher than Auckland with a higher superannuation contribution from employers too, so you're pretty likely to be in a better financial situation.
If you're coming from another country and want to live and work in Australia, there's a great Working Holiday Maker programme that offers work visas to 18-30 year olds (some countries up to 35) from 19 different countries, including Canada, the UK, Ireland, Germany, France and more.
---
Australia travel inspiration
I've said it before and I'll say it again, Australia is so diverse and there is truly a destination or an experience that will blow your mind, no matter your travel style or budget.
From getting amongst the big city life to exploring the wild and rugged coast to finding hidden gems inland, here's a bunch of Australia travel inspiration to get you thinking about what to add to your Australia itinerary.
Top destinations to visit in Australia
Sydney
Australia's most populous city, Sydney is an absolute must-visit for any Australia trip. It's not only the country's business hub, it's also home to some of the most famous Australia icons and experiences like the Opera House, Sydney Harbour Bridge, Bondi Beach and loads more. It's the most expensive city in terms of accommodation (I recommend Wake Up! Hostel for a budget-friendly bed) but it's well worth splurging for at least a couple of nights.
Melbourne
Melbourne is the cooler, chilled out younger sibling of Sydney, buzzing with world-class cafes, riverfront bars (some of them even float!) and a packed calendar of art, culture and entertainment year-round. If you're a foodie you'll want to stay a while, I could honestly name probably 40 eateries that I would highly recommend. I'll put that blog on my to do list for next month!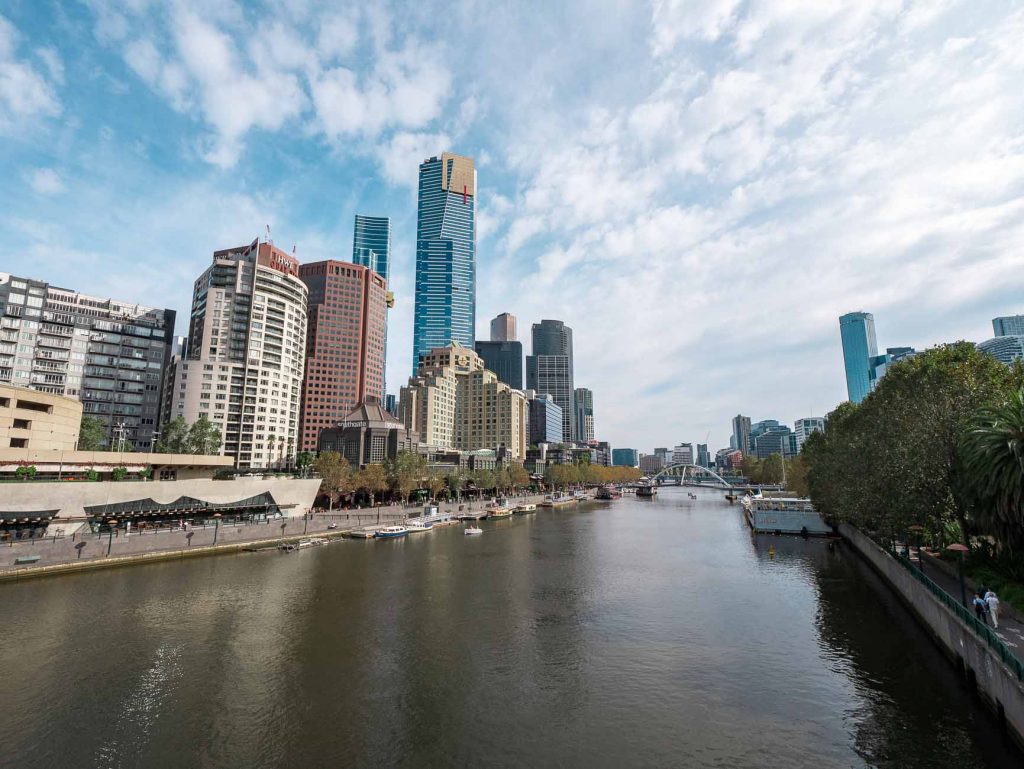 Adelaide
A little further afield from the usual East Coast suspects, Adelaide is a buzzing, up-and-coming city with easy access to beaches, wineries and a fantastic range of events on all through the year, including the world-famous Adelaide Fringe in February/March.
I absolutely love the food scene here too, they have one of the largest undercover food markets in the southern hemisphere (Adelaide Central Market) as well as an annual food festival in April called Tasting Australia which showcases the country's best gastronomic offerings.
You might also like: The perfect three day Adelaide itinerary
Airlie Beach & the Whitsundays
The Whitsunday Islands are a collection of 74 islands off Queensland's central coast, best accessed from the holiday hub of Airlie Beach. Make sure you've charged your camera or have space for loads of photos on your phone, because this might truly be the most stunning part of Australia.
From the picture-perfect swirls of Whitehaven Beach to the Instagram-famous Heart Reef that adorn Australia brochures all over the globe, if you want to splurge on a scenic flight in Australia, this is undoubtedly the best place to do it.
The Great Barrier Reef
The Great Barrier Reef isn't actually a single destination but actually a 2,300km stretch of 3000+ individual reefs, starting at Cape York (the very northern tip of Queensland) and finishing down at Bundaberg. The most popular gateways are Cairns and Airlie Beach but you can also do day and overnight trips out to the reef from Bundaberg, Yeppoon, Townsville and Port Douglas.
The reef has definitely been impacted by climate change and by weather events that cause underwater damage, but it's still an incredible place to snorkel or scuba dive. Or if you'd prefer to see the underwater life while staying dry, go on a tour that includes a semi-submarine or even spend a night in a Great Barrier Reef underwater hotel room.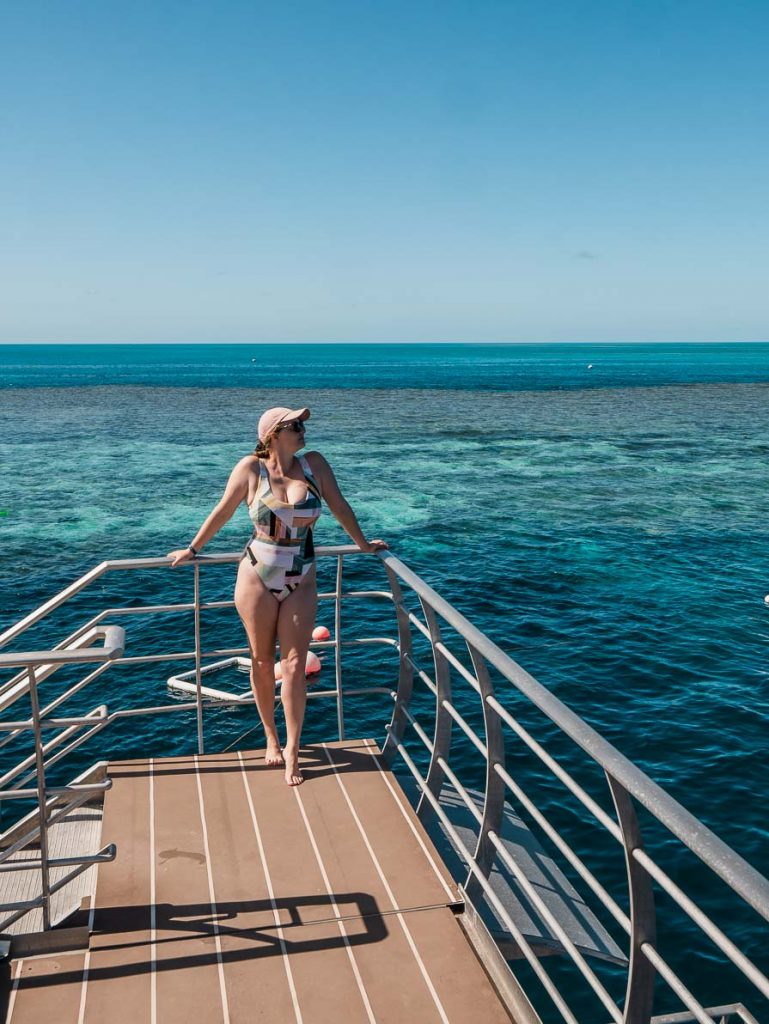 Gold Coast
The Gold Coast is one of the most popular holiday destinations for Kiwis wanting to visit Australia, you can often score super cheap flights from anywhere as low as $280 return. It's a classic summer destination, a little bit tacky if you only visit the tourist spots, but there's world-famous surf breaks, candy floss sunsets, an impressive cafe culture and easy access to Australia's best theme parks.
You might also like: An honest review of the Klook Gold Coast Pass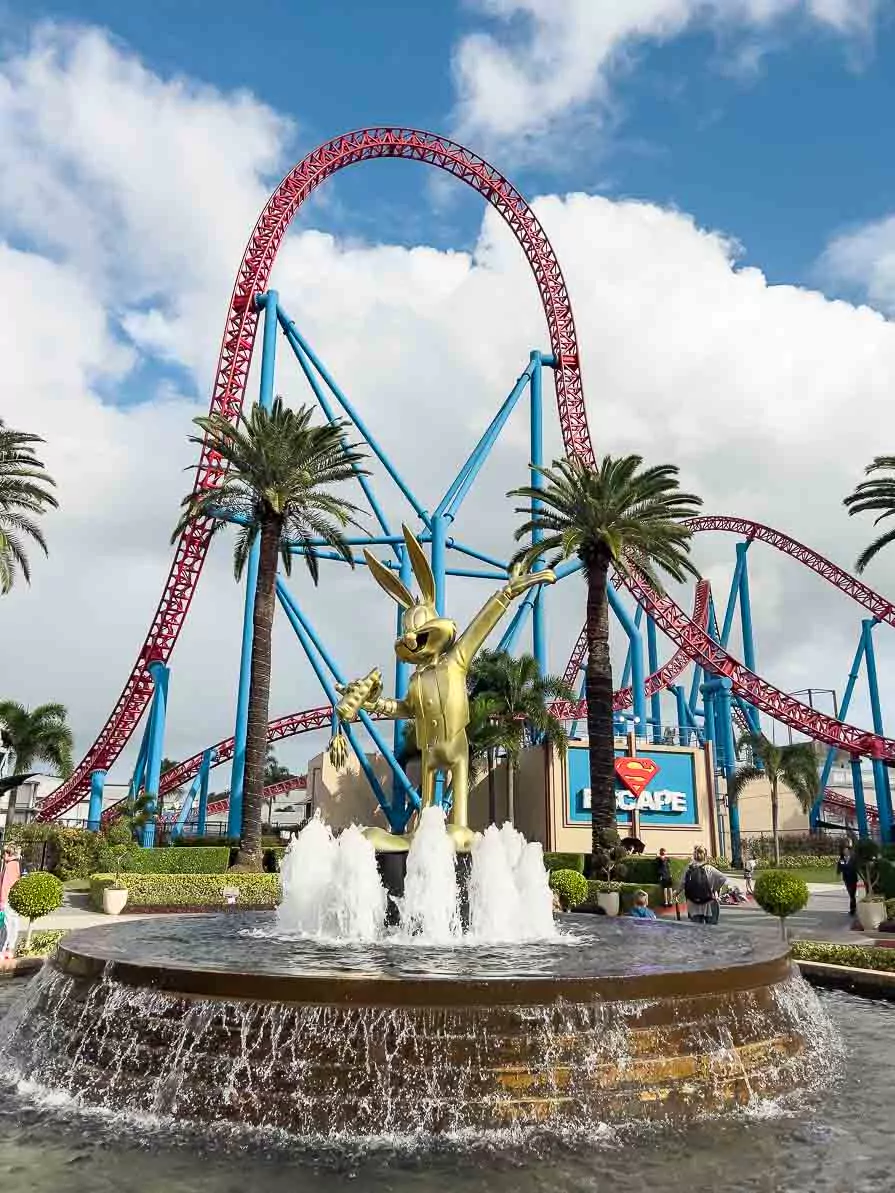 Byron Bay
Just across the QLD-NSW state border from the Gold Coast is Byron Bay, the hipster capital of New South Wales where you'll find an endless selection of independent breweries, boutique clothing stores and farm-to-table restaurants. On land you can fill your calendar with yoga classes and kombucha dates, or hit the water with a surf lesson, kayak trip or boat tour.
Cairns
The main tourist destination in North Queensland, Cairns is known as the best gateway to access the Great Barrier Reef because the reef isn't as far from land as in the other hubs. Spend at least a few days here if you want to make the most of all the active adventures nearby, from diving trips to waterfall walks to rainforest adventures.
Western Australia
Now into the parts of Australia I haven't visited personally yet! Western Australia is so high on my Australia bucket list but it's not really the best destination for a solo traveller. The drives from one tourist spot to the next can be incredibly long and boring, and stories of breakdowns or running out of gas are common, not something I'd be super stoked to deal with by myself! This is one that I'll put on the backburner until I have a travel buddy to join me.
For lots of Western Australia travel inspo I'd recommend checking out my friend Tessomewhere's blog, she's a Perth local and has written all about her WA escapades.
The Red Centre (Uluru, Alice Springs & Kings Canyon)
Another one I haven't quite made it to yet, the Red Centre refers to the rugged and rocky Australian outback, and it includes landmarks like the Uluru-Kata Tjuta National Park, Kings Canyon and Alice Springs.
It's not particularly easy to get here, flights from Sydney or Melbourne currently cost $700+ return (as of May 2023) and it's at least 14 hours from any major Australian city by car, but if you have the time and the money this is quintessential Australia that sets the country apart from anywhere else.
---
Tasmania
Okay so Tasmania is obviously an actual state of Australia so it's not exactly hidden, but it is far less touristy than other parts of the country, so if you prefer travelling off the beaten track then it's one of the best places to visit. The outdoor adventures are plentiful, with some of the best hiking trails in the country (Freycinet Peninsula Circuit is a must), and the local produce offerings will make you want to delay your departure for sure.
Byfield, Queensland
Now unless you've road tripped through Queensland before I can almost guarantee you wouldn't have heard of Byfield, which is 30 mins from Yeppoon, an hour from Rockhampton and about six hours from Airlie Beach. This tiny rural village is sandwiched between Byfield State Forest and Byfield National Park, which offer some of the state's best 4WD tracks and camping opportunities.
Don't miss Stony Creek for a refreshing dip in a crystal-clear swimming hole (croc-free!) and animal lovers should add Cooberrie Park Wildlife Sanctuary to their Byfield itinerary too.
Read more: Why you need to add Byfield to your Queensland bucket list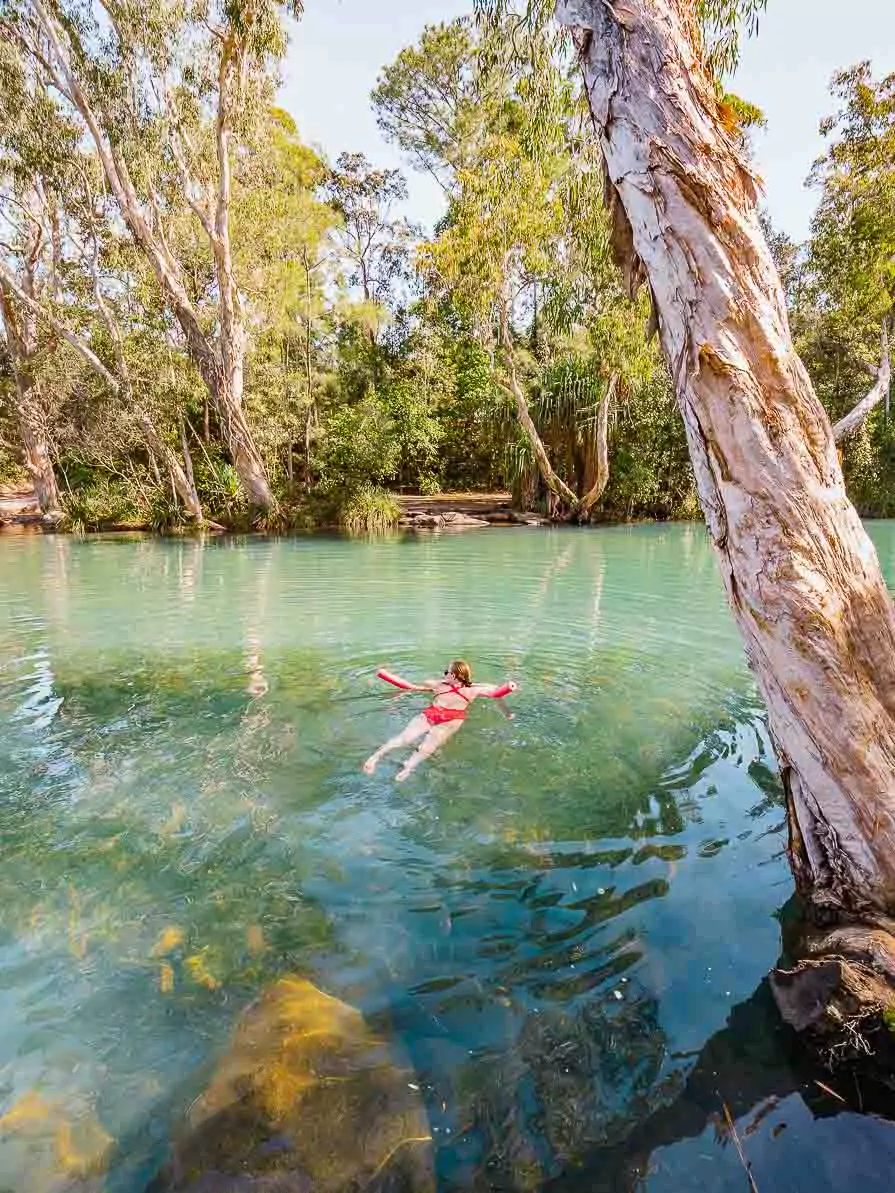 Mudgee, New South Wales
If you want to escape Sydney's city chaos and head into country NSW instead, Mudgee is the ideal spot for a weekend retreat. The drive will take 3.5-4 hours but you could easily add on a visit to the Blue Mountains en route if you haven't been there yet.
The town boasts award-winning wineries, an innovative culinary scene and some magical accommodation options too (I recommend Sierra Escape and Evamor Valley, both absolutely divine).
Kangaroo Island, South Australia
Too many tourists that I've spoken to when visiting South Australia put Kangaroo Island in the "Too Hard Basket", which is a huge mistake. Even my best friend's Adelaidean husband (born and bred!) had never been there, despite living in Adelaide for most of his 32 years!
Taking the 45 minute ferry from Cape Jervis to Penneshaw and spending a couple of nights exploring the island was such a highlight of my big Australia road trip. We spotted koalas in the wild, made cocktails with local spirits, stayed at a super cute seaside motel and watched the sun go down from the edge of Flinders Chase National Park, which is thriving again after a devastating fire destroyed 96% of the park in 2019/2020.
Read more: Reasons to visit Kangaroo Island
---
Australia road trips to take
Great Ocean Road from Melbourne to Warrnambool
The actual Great Ocean Road runs from Torquay to Allansford, but most people either drive Melbourne to Warrnambool, Melbourne to Port Fairy, or Melbourne to the famous Twelve Apostles and then back to Melbourne.
The Great Ocean Road road trip is known as one of the most scenic drives in the world, and for good reason! You can stop off at panoramic viewpoints perched on top of sheer cliffs, golden beaches with world-famous surf breaks, or lush rainforest walks and hikes, to name a few options.
And once you're done, release the tension that comes with sitting in the car for hours on end with a relaxing dip in soothing mineral hot springs at Deep Blue Hot Springs in Warrnambool.
Melbourne to Adelaide
If you want to extend your Great Ocean Road trip, there's plenty to see beyond Warrnambool and over into South Australia too.
If you want to stick close to the coast you could stop at Mount Gambier for out-of-this-world sinkholes (including one filled with tropical plants and one that you can snorkel in!), and Beachport and/or Robe for some of the best beaches along South Australia's Limestone Coast.
If you're going inland you could take a bit of a detour north from Warrnambool to tick off the epic lookouts and hikes in Grampians National Park, taste test wine in Coonawarra before sleeping in a bubble tent, and venture underground to explore Naracoorte Caves National Park.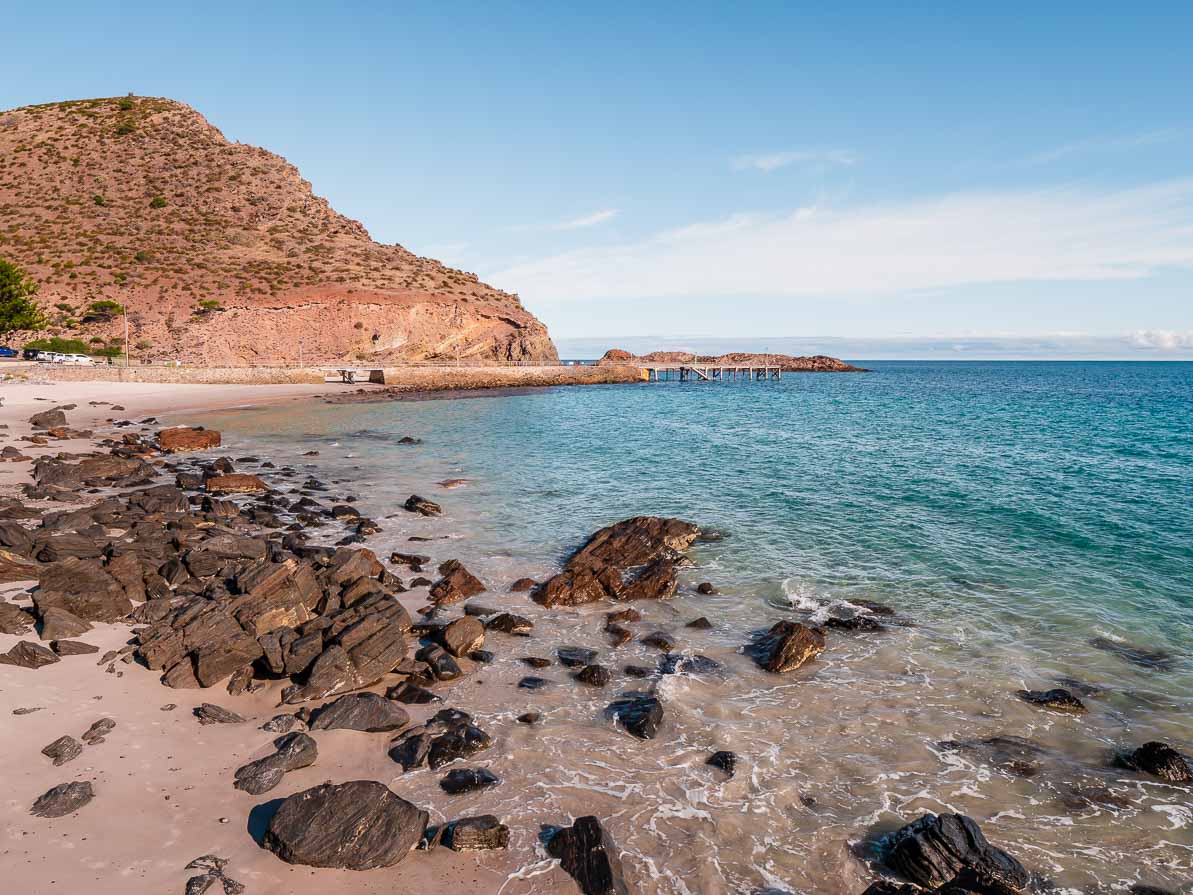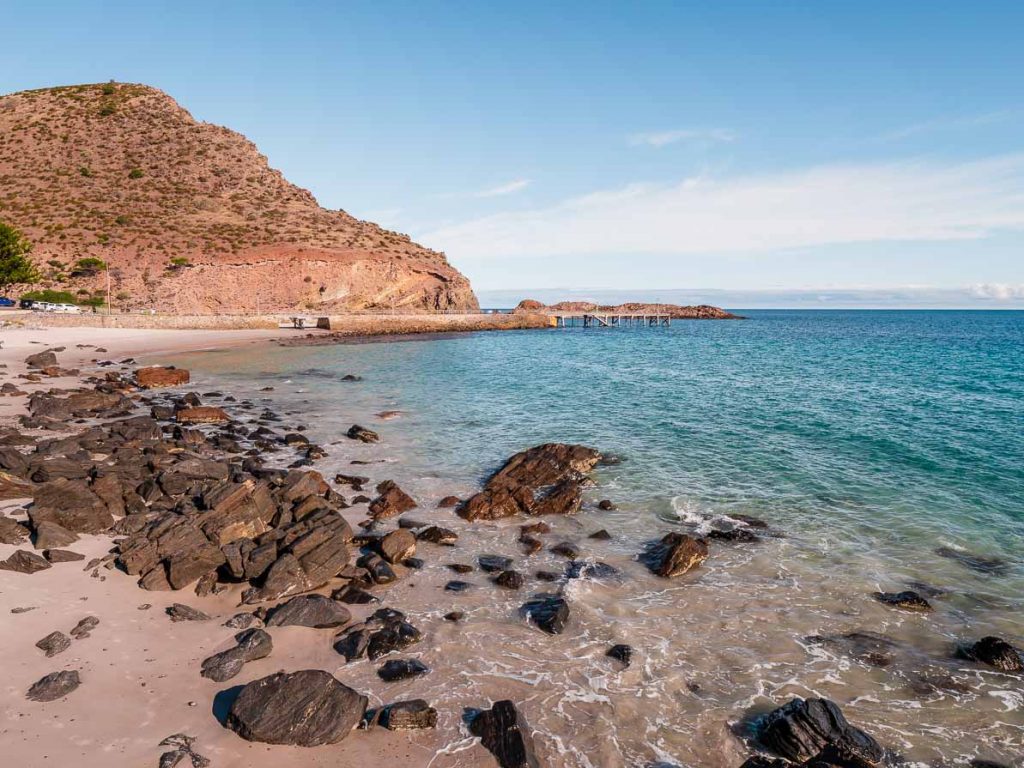 The Legendary Pacific Coast from Sydney to Brisbane
Coming in at almost 1000kms, the drive from Sydney to Brisbane takes you through a huge variety of destinations, from vineyard villages to historic fishing towns to bohemian hot spots. Give yourself at least a week, ideally two, to really make the most of the experiences the Pacific Coast has on offer.
Some of my recommended places to stop between Sydney and Brisbane are the Hunter Valley, Port Stephens, Nambucca Heads, Yamba, Byron Bay and the Gold Coast.
The Pacific Coast Way from the Gold Coast to Cairns
Continuing on from the Legendary Pacific Coast drive is the Pacific Coast Way, which is about 1800kms running from the Gold Coast (just south of Brisbane) to Cairns in Far North Queensland. Sunworshippers, scuba divers and snorkellers will loooove this one, there's opportunities to 4WD across white sand beaches, dive the Great Barrier Reef, spot wildlife like dolphins, whales and koalas, fly over heart-shaped reefs and the famous Whitehaven Beach and much, much more.
Set aside a decent chunk of time for your Gold Coast to Cairns road trip as there are plenty of destinations that warrant multi-night stops (Noosa, Hervey Bay/Fraser Island and Airlie Beach to name a few), and activities like boat tours, island visits, scenic flights and diving trips do require a bit of flexibility in your itinerary in case of postponement due to weather conditions. I managed to do it over four weeks but an additional week or two would've been much more relaxed.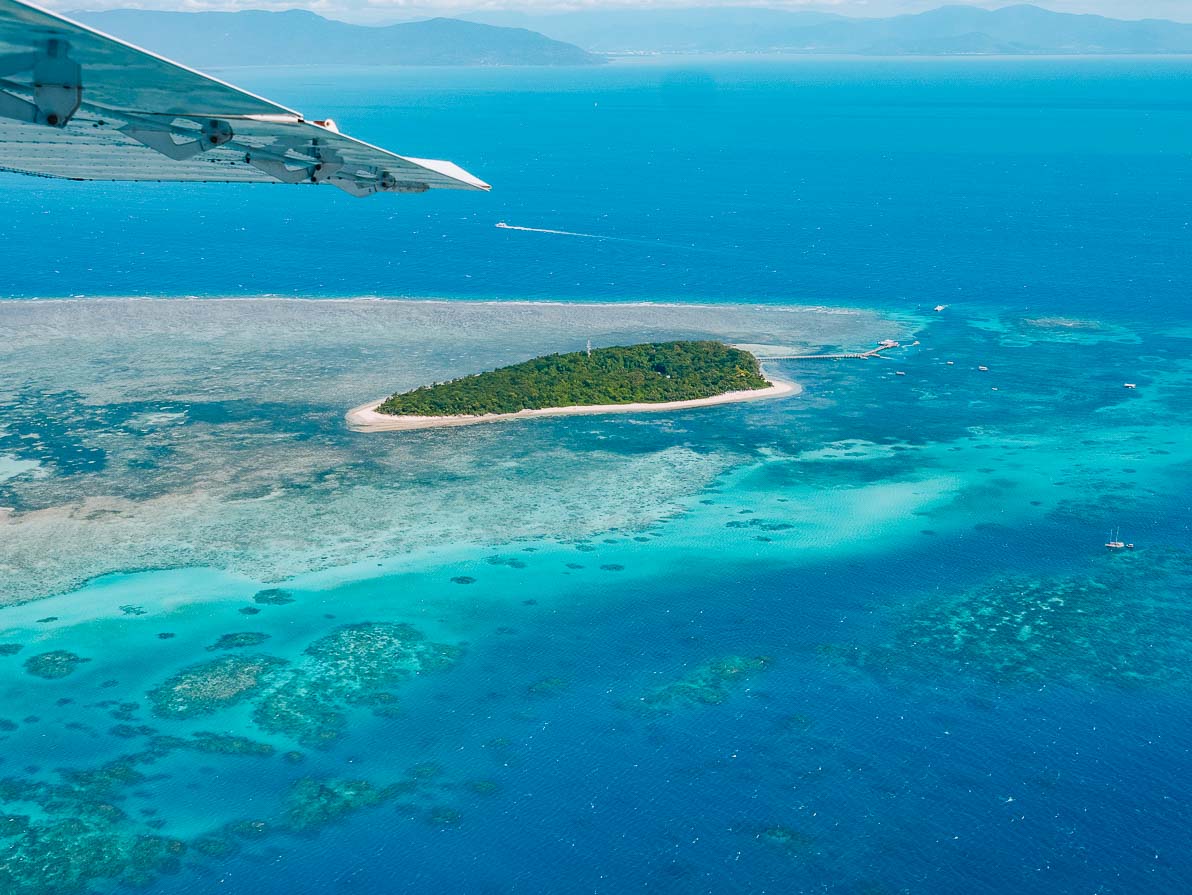 Western Australia: From Esperance to Broome
The next Australia road trip on my bucket list is to make my way all the way up the Western Australia coast from Esperance to Broome, which is a gigantic 3350kms 🤯 plus return time to and from Perth if that's where you're picking up a rental car.
I've heard of people doing this trip in three weeks but you'd be spending a lot of time on the road and not have much flexibility to spend additional nights at places you loved. Aim for a minimum of six weeks, ideally two or three months to make the most of it.
Some of the most popular stops on any WA road trip between Esperance and Broome are Margaret River, Kalbarri National Park, Exmouth and Karijini National Park.
---
Australia bucket list experiences
Some countries are just packed to the brim with once-in-a-lifetime activities, and Australia is one of those destinations. Here are some epic experiences to that will take your trip to the absolute next level.
See the Great Barrier Reef from underwater and from the sky
No trip to Queensland would be complete without a trip to the Great Barrier Reef, and for the best GBR experience I highly recommend going on a dive/snorkel trip as well as getting sky high views with a scenic flight.
Spend a night under the stars or under the water at the Great Barrier Reef
Another GBR experience but this one deserves a point of its own because it is by far the best thing I've ever done in Australia, and I've done a lot of cool stuff!
You can sleep on the top deck of the Reefworld pontoon at the Outer Great Barrier Reef, with access to incredible snorkel spots after daytrippers go home plus all-inclusive meals and drinks, or splurge big time on an actual underwater hotel room and sleep with fish right outside your window.
Spot some wildlife
The wildlife options in Australia are abundant, with chances to see kangaroos, wallabies, koalas, echidnas, wombats, quokkas, platypuses (yes, I just Googled the plural of platypus), whales, sharks, dingoes and more. Phew!
Kangaroos and wallabies are common in many places but some of the other creatures are a bit harder to find, here are some top tips:
Do a scenic flight
If you think Australia is beautiful from the ground, just imagine what the rugged landscapes look like from the sky.
As I mentioned already my top recommendation for a scenic flight is over the Great Barrier Reef but here are some more specific suggestions on scenic flights in Australia:
Go skydiving
For a scenic flight with a twist, why not jump out of the plane? You can skydive in a number of places across Australia but some of the most popular spots are Cairns, Airlie Beach, Surfers Paradise, Wollongong and the Great Ocean Road.
Spend a night or two on an island
Australia's mainland is pretty incredible, but there are some islands just offshore that are a brilliant addition to any Australia itinerary.
In South Australia there's Kangaroo Island, Melbourne has Phillip Island (connected by bridge so easy to get to), and Queensland has a bunch of islands along the coast like Lady Elliot Island which has an incredible eco-resort, Magnetic Island (worth a couple of nights at least) and Fraser Island. On the Western Australia coast the must-do island is Rottnest Island, also known as Rotto, with a bunch of hiking trails and watersports to choose from.
---
Unique accommodation in Australia
I'm a sucker for a good hotel, hostel or glamping spot, finding epic accommodation is one of my favourite parts of planning a trip. Some of my favourite places to stay in Australia are:
I'll continue adding to this list each time I stay somewhere amazing in Australia!
---
The best places in Australia for…
Shopping
If your idea of a holiday involves hitting the boutiques and overloading your suitcase, you'll want to hit the Queen Victoria Building, the Rocks Markets, Westfield and Pitt Street Mall in Sydney; Bourke Street Mall, Melbourne Central, Chapel Street, Chadstone (the biggest mall in Australia) and South Wharf DFO in Melbourne; and Pacific Fair and Harbour Town Outlets in the Gold Coast.
Adrenaline
You can find heart-racing adventures all through Australia but if you want an action-packed holiday, Cairns is most likely to fit the bill. Here you'll be able to bungy jump, skydive, scuba dive, hang glide, zipline, whitewater raft or even go canyoning.
Scuba diving
The best places to dive in Australia are undoubtedly the Great Barrier Reef or Western Australia's Ningaloo Reef, but you can also scuba dive on the Fleurieu Peninsula in South Australia (to see the rare leafy seadragon), in Sydney's Northern Beaches, on Lord Howe Island and more.
For a super unique scuba dive experience check out Kilsby Sinkhole near the SA-VIC border, it's a 60m-deep crystal clear sinkhole that offers snorkelling tours (which I did) and intermittent scuba diving tours.
Sightseeing
If you only had time to visit one or two destinations in Australia due to time or budget constraints, my top two recommendations would be Sydney and either Cairns or Airlie Beach.
There are so many things to do in Sydney to keep you busy, from walking tours to tourist landmarks to day trips like the Blue Mountains or Hunter Valley. In Cairns and Airlie you'll be able to experience the best of the reef as well as visit some beaches, islands and inland spots like the rainforest if that's your kind of thing.
Relaxation
For some downtime on your Australia holiday, consider spending some extended time in Noosa and the Sunshine Coast, enjoying the wine regions around Adelaide, chilling out at cute cabins in Tasmania, soaking in the hot pools in Warrnambool or kicking back at the beach in Jervis Bay, a few hours south of Sydney.
Food and wine
Australia is one of my favourite food countries in the world, because there's a brilliant mix of fresh and local produce as well as eateries that serve up dishes from so many different cuisines.
You can't go past Melbourne if you're a true foodie, the range of culinary options is one of the best in the world! I love Milk the Cow for cheese and wine nights, Flour Child for pizza (and other Italian treats) and cocktails, Elektra Fitzroy for Himalayan twists on classic dishes, and Southeast Asian-inspired Chin Chin is another favourite.
Adelaide's food scene punches well above its weight along with having many of the best wineries in Australia. The Central Market is a must-visit, and to get the ultimate experience I'd recommend doing a market tour with Aus Food Tours (and use the promocode findingalexx to get 10% off).
Other top food and wine spots are Margaret River in Western Australia, Launceston in Tasmania, and Brisbane and the Gold Coast in Queensland.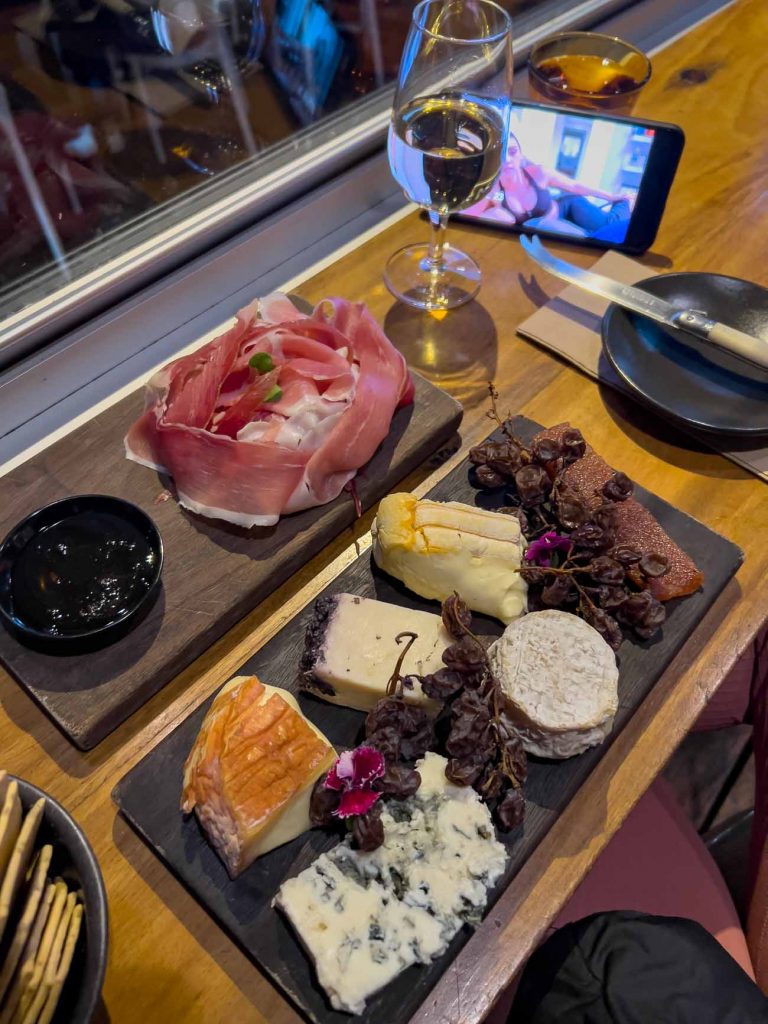 ---
Australia budget tips
Travel costs in Australia
Travel costs in Australia will totally depend on your travel style and specific destination, but here are some examples to give you a rough idea of how much you'll spend.
Accommodation
Dorm rooms start from around $20-$35 for basic backpacker hostels, or $40-$50 in fancier hostels or the major cities. For private rooms in hostels I was paying anywhere from $80 in smaller towns like Port Macquarie to $150 in hot spots like Airlie Beach and Sydney. Motel rooms in less busy destinations usually start from $100-$120, and hotels can run anywhere from $120 upwards.
Rental cars
Rental cars in Australia have shot up in price since Covid, with prices ranging from $50 per day (super cheap) up to $180 per day! If you're road tripping with friends this could totally be worth it, but for a solo trip it's a pretty pricey way of getting around (as I found out haha) as you'll also be paying for gas, any additional insurance and things like one way fees by yourself.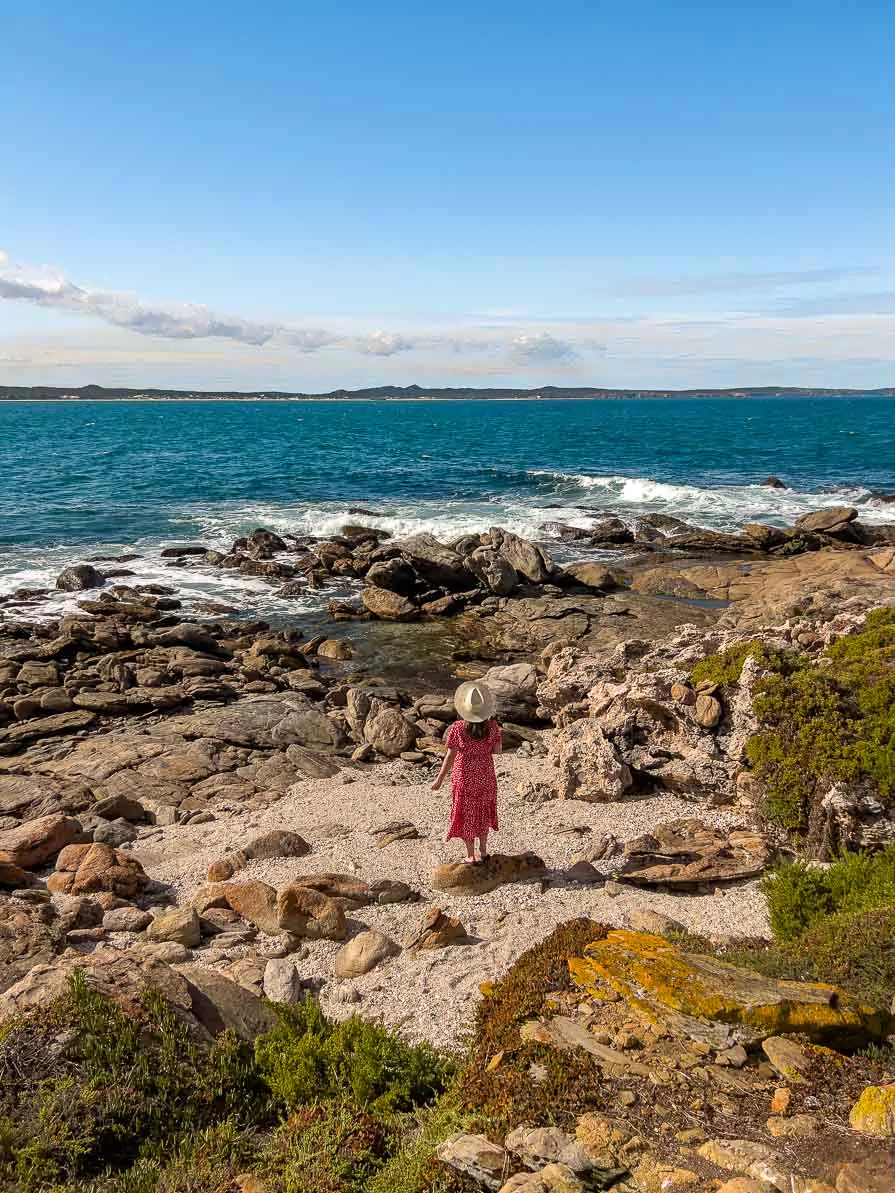 Renting a campervan
As with cars, campervan costs have increased through Covid, potentially due to some companies closing down or retiring/selling their fleet to cover their expenses while no one was travelling. At the time of writing (May 2023) you can expect to spend $100-$250 per day on a campervan or motorhome.
Food and drink
If you're planning on cooking your own meals while travelling Australia, you can spend as little as $60 a week at the supermarket or local markets. Some of my favourite cheap travel meals to make in hostels are baked potatoes, pesto pasta, stir fry or omelettes.
If you'd like to experience Australia's impressive culinary culture then you can expect to spend $20-$30 on brunch with a coffee, $25-$40 on a casual lunch or dinner with a drink, or $50-$100 on a fancier dinner. A house beer is usually $8-$12 in a bar, house wine from $10-$15 and cocktails from $15-$20.
Activities
You could travel Australia on a tight budget and still see loads of the country without spending a cent on an organised activity, but if you do want to try things like day tours, scenic flights, ferry tickets or watersports then this will be something you'll want to budget for in advance.
An organised day trip out of a city (like a Great Ocean Road day trip from Melbourne or a rainforest tour from Cairns) will generally be $100-$150 for a seat on a small group tour. For day trips out to sea like whale watching or reef snorkelling, expect to spend $150-$250. Scenic flights generally start from $180-$220 for the shorter 20 minute flights.
In terms of iconic landmarks and activities, you'll spend $43 on a tour of the Sydney Opera House, the Sydney Harbour Bridge Climb starts at $248, it's $89 for entry to Dreamworld in the Gold Coast, a park pass at Uluru is $25 (and valid for three days) and Australia Zoo (made famous by the Irwins) is $59.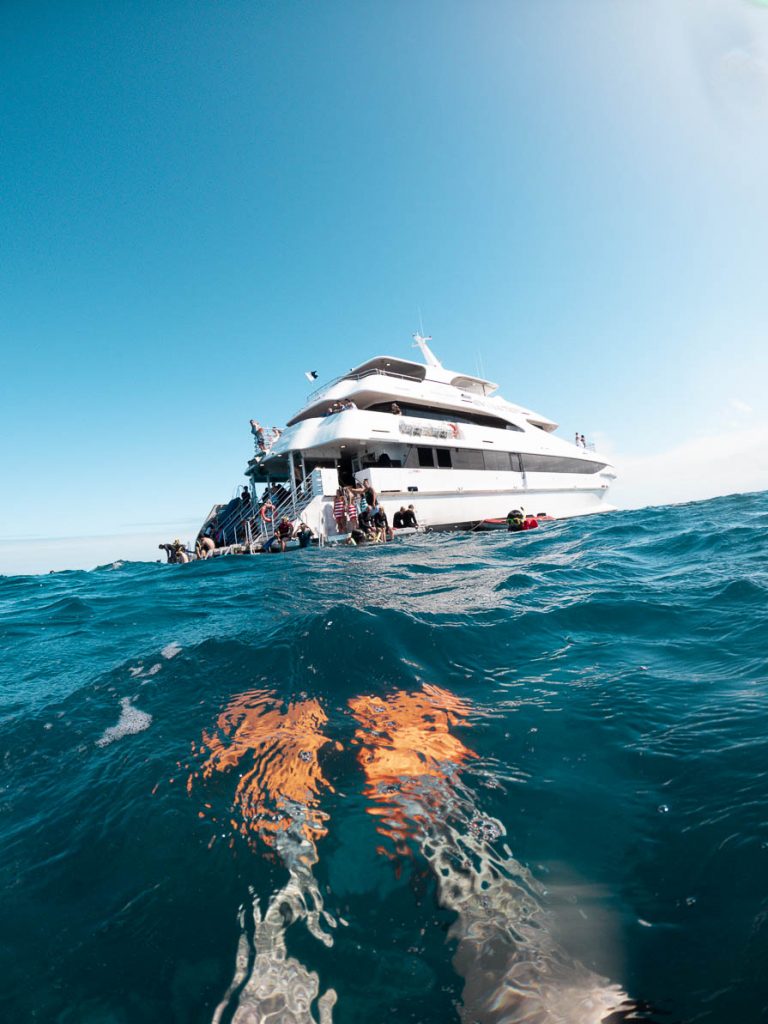 ---
Budgeting tips for Australia travel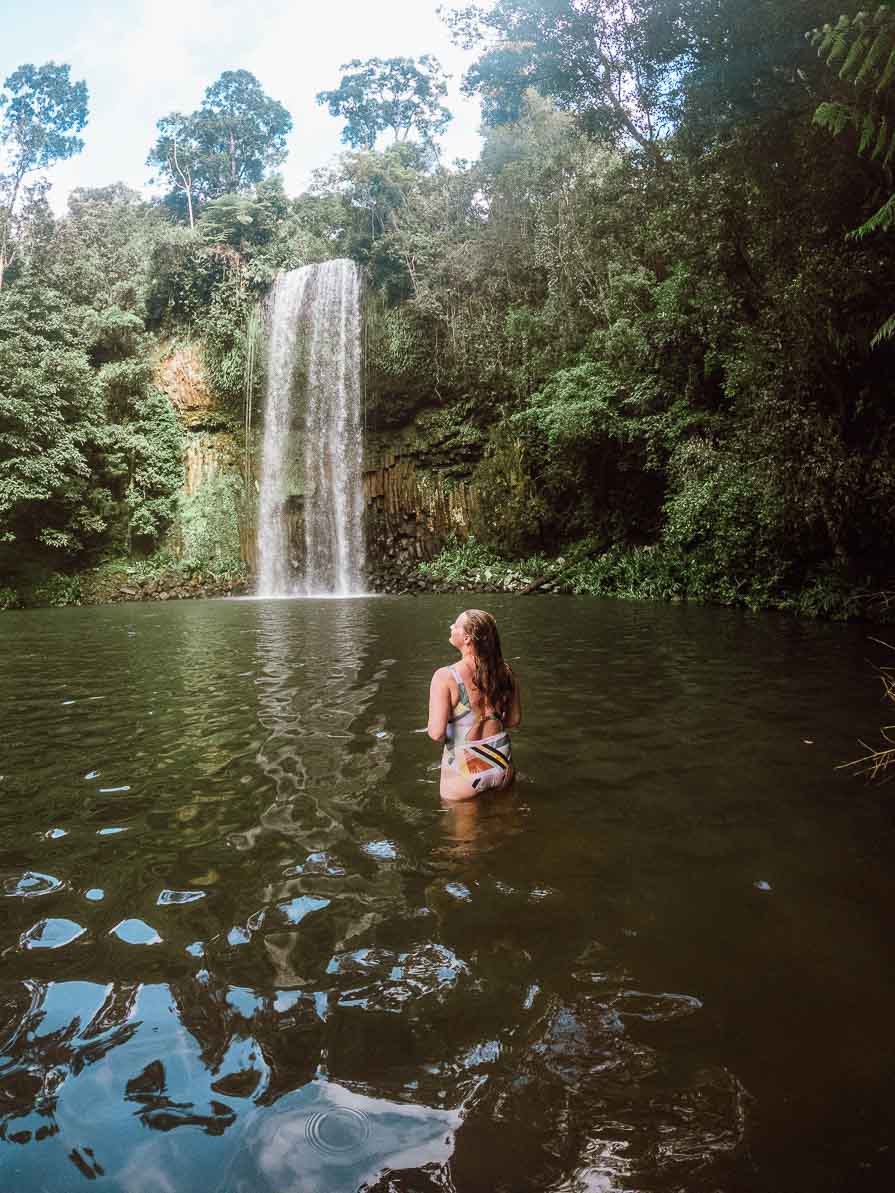 ---
Australia packing tips
Suitcase or backpack?
This one's always a controversial topic in traveller circles, but I'm Team Suitcase for sure. I travel with lots of camera gear so I'm already carrying 15kgs on my back, there's no way I could also carry clothing, toiletries and shoes too!
I travel with a Samsonite Cosmolite suitcase which I LOVE and will never switch from, and I also have a PeakDesign camera backpack as my overhead locker cabin bag and a Brevite Jumper to go under the seat.
Most destinations in Australia are suitcase friendly, the roads are well-paved in all major cities and *most* buildings have elevators (except for some older ones in Melbourne and Sydney, in which case hotels/hostels are usually only 2-3 floors).
If you want to use a backpack then it will be easier if you're taking lots of public transport. My Team Backpack friends always recommend this budget-friendly 35L daypack that meets cabin luggage requirements, this highly-rated 40L Osprey daypack, or this 60L check-in backpack.
---
Australia travel essentials
Aside from the clothing that suits the weather and climate of wherever you're going, here are some things you'll want to add to your Australian packing list:
---
All Australia blog posts
Things to do
Itineraries & destination guides
Activity & accommodation reviews
Budget travel tips
---
If you've got any other questions about my time in Australia or any suggestions on blogs you want me to write, please let me know! You can leave a comment, message me on Instagram @findingalexx or flick me an email at [email protected].
Happy travels everyone!