Looking for info on planning a Sydney to Byron Bay road trip itinerary? This NSW coastal drive offers endless landscapes to marvel at, a bunch of bucket list activities to try and plenty of cute towns to stop at on the way.
The Sydney to Byron Bay road trip is beyond stunning, with dramatic scenery and countless viewpoints both inland and on the coast. Throw in a couple of wine regions, some fantastic local produce, an endless selection of quirky beach towns along the way and you've got one of the best Australia road trips.
This part of Australia doesn't have as many organised activities as other parts (like the Queensland coast for example, which is full of island tours, diving trips, scenic flights etc.), which means you don't need to set aside as long to make the drive. I did the Sydney to Byron Bay drive over a week but if you were pushed for time you could do it in as little as just three or four days, or you could extend to two weeks to avoid moving each night and really get amongst what NSW has to offer.
Read next: The ultimate Australia bucket list
This Sydney to Byron Bay road trip itinerary is based on my seven-night trip, but there are some ideas at the bottom if you want to extend the itinerary or if you need to cut some nights out to fit a shorter timeframe.
Here's all the info you need before planning your Sydney to Byron Bay road trip, from where to stay overnight, my top accommodation suggestions, places to visit on the way, things to do and top tips to make your road trip safe, comfortable and epic.
---
Sydney to Byron Bay road trip map
---
Sydney to Byron Bay road trip summary
Day one: Sydney to the Blue Mountains
Day two: Blue Mountains to Mudgee
Day three: Mudgee to Hunter Valley
Day four: Hunter Valley to Port Stephens
Day five: Port Stephens to Port Macquarie
Day six: Port Macquarie to Coffs Harbour
Day seven: Coffs Harbour to Yamba
Day eight: Yamba to Byron Bay
Additional extensions: Lamington National Park, Gold Coast and Brisbane
Read more: A detailed Australia travel guide
---
Sydney to Byron Bay road trip time
The route that I have suggested in this itinerary is 1,162km in total, and includes 13h 30m of driving in total.
If you were to take the coastal route the whole way (without the Blue Mountains, Mudgee or Hunter Valley) it would be exactly eight hours of driving and 766km.
---
Best time to do a Sydney to Byron Bay road trip
It's hard to say when the best time to drive the NSW coast is because the weather can change drastically between Sydney and Byron Bay, but I always love travelling Australia during shoulder season which is March-May and September-November. These months are more mild in temperature and avoid the most expensive prices for accommodation.
One thing to keep in mind with this trip is that the Northern Rivers region in northern NSW is very prone to flooding, so if you are there during a heavy rainfall you might have to change up your route. In early 2022 the floods caused significant damage in February and March, but the weather can be difficult to predict so that's not to say it's necessarily a bad time of year.
Basically you just want to make sure you keep an eye on weather forecasts and have a Plan B in place in case of adverse weather events.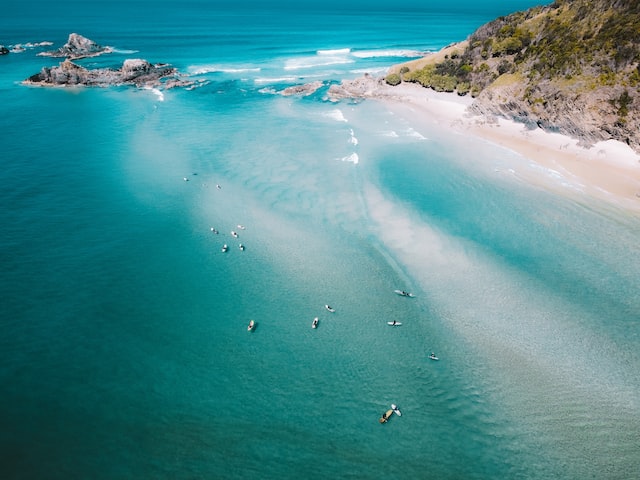 ---
Things to know before your Sydney to Byron Bay road trip
There are a bunch of toll roads in NSW, in total this trip cost me maybe $35 on road tolls (I was driving back and forth from a few different cities/towns though). If you're driving a rental car the car will have an e-tag and the tolls will get charged to the credit card you put down when picking up the car.
Be careful driving at dusk and dawn, this is when the animals are most active and there are risks of kangaroos jumping onto the road in front of your car. You do not want to hit a kangaroo at speed, they can cause serious damage. Try to plan your trip to avoid these hours and if you do have to drive at night, make sure you're totally alert.
My personal driving experience was that the NSW coast had a lot of road cops and most drivers stuck to the speed limit. This was contrary to driving the Queensland coast, which felt like the speed limit was merely a recommendation and everyone was going 20kmh/30kmh over! Speeding fines in NSW are HUGE, they can be up to $2200 even for going up to 10kmh over the limit, the state takes it really seriously. (Obviously you should never speed because limits are there for a reason, but it was just a very obvious difference in driving styles between NSW and QLD so I wanted to mention it.)
This road trip is super chill and is mostly just stops at a bunch of cool little towns with different vibes. If you want a more adventurous road trip you might prefer the Brisbane to Cairns road trip or the Great Ocean Road, but if you're keen to take it easy while enjoying some classic Australian seaside destinations then you're going to love it!
Rental cars can be pricey in Australia so I highly recommend booking in advance if you can. I book all my rental cars through Klook, they show all the options from the major rental suppliers so you know you're getting the best deal, they don't have any hidden costs and they also offer free cancellation.
---
Sydney to Byron Bay road trip itinerary
Start in Sydney
The ever-shining gem in Australia's tourism crown, Sydney is an absolute must-visit for any international traveller heading to Australia. The city is totally buzzing with energy, there's enough attractions and activities to fill even a month-long itinerary, the food scene is world-renowned, there's easy access to nature and beaches, and to top it all off there's a packed calendar of entertainment and events that means there's always something epic to see or do.
The downside of Sydney being such a world-class city is that the prices reflect that, so it's not the easiest place to visit if you're on a budget. Not impossible though, if you're happy to stay in a hostel dorm (my recommendation is Wake Up!), don't mind public transport and are happy to spend your time window shopping, wandering along the harbour-front or ticking off some of the coastal walks, then you'll be able to see Sydney at its best without spending too much money.
Things to do in Sydney
Do the famous Sydney Harbour BridgeClimb, such an epic way to see the harbour!
Visit the Opera House, you can wander around the outside for free, opt for a paid tour inside, go see a show or have a drink at the Opera Bar outside
Slap on some sunscreen and do the Coogee to Bondi Beach coastal walk, a 6km walk that will take you 1-1.5 hours depending on how many times you stop for photos (hint: it will be lots)
Hit the shops, I love QVB for more independent brands but Pitt Street Mall and Westfield have all the classics
Visit the Rocks Market on Saturdays and Sundays, an open-air market near the harbour where you can find a bunch of local art, homewares and trinkets
See the city from the water, either by a lunch or dinner cruise, a ferry trip over to Manly Beach, or a kayak tour
Walk around the stunning Royal Botanic Garden
Where to stay in Sydney
By the airport | If you're flying in (or out) of Sydney and need somewhere to stay near the airport, Citadines Connect is hands down my favourite airport hotel in the whole of Australia. It has beautifully-designed rooms, a rooftop lounge and cafe with loads of work-friendly spaces, and it has a $10 shuttle to or from the airport, too easy.
Budget | I love Wake Up! Hostels, they have one right by Central Station and another in Bondi. The Central one has a free walking tour every Friday morning which is a fantastic way to get your bearings and meet new people if you're new to the city.
Mid-range | I love the look of the Baxley Bondi, it's kind of a hotel/hostel hybrid that offers single, double and queen rooms with shared or private bathrooms, depending on how much you want to spend. General Gordon, Skye Suites and Crystalbrook Albion are also good options for beautiful places that won't break the bank.
Self-contained | ADGE Apartments in Surry Hill are one of the top choices for self-contained apartments in Sydney. They're super spacious, in a fantastic location and offer brilliant value for money.
Luxury | A recent opening in the Sydney luxury hospitality scene is the Kimpton Margot, a 5* hotel that perfectly balances Art Deco charm with boutique hotel vibes. Their rooms and suites are absolutely divine, Luke Mangan is at the helm of the restaurants so you know the food will be good, and there's even a rooftop swimming pool for Sydney's hot summer days. You can read my full Kimpton Margot Sydney review for more details.
For a more traditional hotel experience, you can't go past the Langham Sydney, located just a few minutes from the Rocks. Huge, gorgeous rooms, staff that go above and beyond, and an underground swimming pool complete with a panoramic mural and twinkling stars on the ceiling. You can read my Langham Sydney hotel review to find out more.
My top Sydney food recommendations
While I *personally* think that Melbourne's general standard of food is higher overall, there's no denying that Sydney's culinary scene has some world-class gems that are well worth a visit. Here's some of my favourite eateries in Sydney that I'll always return to.
NOMAD in Surry Hills for Moroccan/Middle Eastern-inspired dishes. Great place for celebrating anything special, they put on a bit of a show for you.
Reuben Hills in Surry Hills for the best Nutella hot chocolate in the entire world
Kafe Kooks in Ultimo for super unique dishes using roti. I always get the soft boiled eggs with roti soldiers and soy sauce, I think I went three times in two weeks during my last Sydney trip!
CIRQ for incredible views over the harbour, it's on the 26th floor of the newly-opened Crown Sydney
Bopp & Tone for bottomless brunch
Restaurant Hubert for classic French cuisine
The Stinking Bishops for cheeeese
---
Blue Mountains
One of the most fascinating and unique landscapes in the whole of Australia, the World Heritage-listed Blue Mountains are a seemingly infinite range of jagged sandstone cliffs and thick eucalyptus forest, which emits oil that causes the grey-blue haze and gave the region its name.
You can easily do a day trip from Sydney to see the Blue Mountain highlights if you're short on time (or a tour if you don't want to drive), but if you have your own car or campervan plus time to explore then I'd highly recommend stopping here for a night in order to go beyond just the classic Three Sisters stop off.
Driving time from Sydney
About 1h 30m to get from Sydney to the main viewpoints in the Blue Mountains
Things to do in the Blue Mountains
See the iconic Three Sisters from the Echo Point Lookout in Katoomba
Experience the best of the Blue Mountains at Scenic World, where you'll find the most epic Blue Mountains adventures. Take the world's steepest train (52° decline) down to the valley floor, wander through the rainforest with the 2.4km Scenic Walkway, jump on the Scenic Cableway for magical photo opportunities on your way back up, and then get the ultimate view from the Scenic Skyway that glides between the cliffs.
Up for an adrenaline rush? Beyond Skyway is one for the bucket list! Take the Scenic Skyway out to the middle of the Jamison Valley, climb through the hatch and onto the cable car roof, complete with harnesses of course. Soak up 360° panoramic views while enjoying a mocktail or a hot choccy during the 30 minute experience.
Enjoy some farm-to-table dishes whipped up using local produce. Some of the best-rated cafes and restaurants are Yellow Deli, Avalon, Station Bar & Woodfired Pizza, Restaurant Komo and Silk's.
Chase waterfalls, like the Katoomba Falls, Wentworth Falls and Horseshoe Falls
See glow worms at night
Get physical with an abseiling or canyoning tour through the Blue Mountains
See one of Australia's most famous cave systems, the Jenolan Caves
Take on one of the Blue Mountains' walking trails, there are plenty to choose from
Where to stay in the Blue Mountains
Budget | No. 14 Lovel St and YHA Blue Mountains are the best-rated hostels in the area, or Royal Hotel Capertree has super cheap single rooms with shared bathrooms.
Mid-range | Springmead B&B, Black Gold Motel and Bowen Inn Motel are all great value options with fantastic reviews.
Luxury | Kyah Hotel is a gorgeous boutique hotel in Blackheath, Lilianfels Resort and Spa in Katoomba is another luxurious option, or Loxley on Bellbird Hill has stunning chalets for a reasonable price.
Unique | Little Enniskillen is a brand new tiny home in Kurrajong, or Emirates One&Only Wolgan Valley is an ultra-luxury lodge on a 7000-acre wildlife reserve.
---
Mudgee
Often left off tourist itineraries because it's just that little bit further from Sydney, the Mudgee region is a must-stop for wine connoisseurs and food fiends. It also punches well above its weight in terms of luxury experiences and retreats, so if you have something special to celebrate, Mudgee is a fab destination for it.
Driving time from the Blue Mountains
Mudgee is two hours' drive from Katoomba in the Blue Mountains.
Things to do in Mudgee
Taste test a huge selection of wines, there's more than 35 family-owned cellar doors to choose from. Some of the most popular ones are Gooree Cellar + Pantry, Logan Wines, the Cellar by Gilbert, Lowe Wines and Robert Stein.
Try local produce like olives from the Olive Nest, honey from Mudgee Honey Haven, and hearty BBQ dishes from Smokin' Bro & Co
Head to the farmers' market if you're in the area on the third Saturday of the month, they run from 8.30am-12.30pm
Visit Guluu Gallery to find some one-of-a-kind Aboriginal artwork to take home as a souvenir from your trip
Go kayaking in the nearby Wollemi National Park
Where to stay in Mudgee
Budget | Mudgee isn't huge on the backpacker circuit so you'll be hard-pressed to find anything too cheap, but you could get a room at Mudgee Vineyard Motor Inn (8.5/10 on booking.com) for around $130 a night. If your budget is tight and you're happy to risk it with average reviews (around 7/10) then the Woolpack Hotel and Paragon Hotel both have rooms with shared bathrooms for around $80 a night.
Mid-range | Perry Street Hotel, Marleys Loft and Mudgee Homestead Guesthouse are the best-rated mid-range options in the area.
Luxury | Mudgee is the perfect place for a glamping getaway, with a few different places to choose from! I adored Evamor Valley, a luxurious safari tent overlooking a pond with mind-blowing sunsets, and Sierra Escape which is also a luxurious safari tent but perched up on rolling farmland with an outdoor bath and firepit.
---
Hunter Valley
Boasting more than 150 wineries, many of them boutique and family-owned, the Hunter Valley is Australia's oldest wine region and a popular country getaway for Sydneysiders. Pokolbin is the biggest town and the gateway to the Hunter Valley region, but there's a bunch of small rural villages with fantastic food offerings, cute shopfronts and loads of fun activities aside from drinking.
It's an easy spot to add to your Sydney to Byron Bay road trip itinerary, just three hours from Mudgee on your way back to the coast, or two hours from Sydney if you're skipping the Blue Mountains and Mudgee altogether.
Driving time from Mudgee
Just under three hours
Things to do in the Hunter Valley
Drink, of course! There are plenty of wineries and cellar doors to choose from, whether you want commercial or casual or something in between. Some of the best ones are Audrey Wilkinson Winery, Peterson House, Oakvale Wines and Iron Gate Estate.
If you'd like to go with other wine lovers, consider a wine tasting tour that takes you all around the Valley
If you prefer beer to wine there's also a half-day beer tasting tour
Treat yourself to a fancy dinner at Circa 1876, EXP., Muse Restaurant or Bistro Molines, the best-rated finer dining options in the area, or for something a big easier on the bank account check out Amanda's on the Edge, Twine, Eremo and Restaurant Botanica
Love cheese? Me too, and there's a bunch of cheese-related experiences to choose from. There's a mystery wine and cheese tasting experience, a wine, spirits and cheese tour, and a cheeses of the world masterclass.
Art buffs won't want to miss Maitland Regional Art Gallery
Get pampered with a visit to the spa at Château Elan
Learn a bit more about the region's history, both colonial and indigenous, with the Wollombi Village Walk and Finchley Cultural Walk in Wollombi
See the Hunter Valley in the most spectacular way possible, from a hot air balloon at sunrise (or there's a helicopter trip available too if you prefer that)
Get amongst the grapevines with a grape stomping experience
Where to stay in the Hunter Valley
Budget | The Royal Hotel in Muswellbrook and the Imperial Hotel in Maitland are the best-rated budget accommodation options in the Hunter Valley
Mid-range | Lovedale Wedding Chapel, the Bronte Boutique Hotel and Grapevines Boutique Accommodation all have great reviews and have rooms from under $200 per night, or Yellow Rock Views is a super cute tiny house that's a bit more expensive but looks amazing
Luxury | Valley View Luxury Retreat, Carinya Cottage, Adina Vineyard and Leogate Estate Villas are some of the fanciest places to stay
---
Port Stephens, Nelson Bay & Myall River
Port Stephens is actually the name of the wider region around where the Karuah River meets the ocean, and Nelson Bay is the main town in the region, sitting on the southern side of the port. Myall River on the other hand is one of the rivers that runs into the port from the north, and Tea Gardens and Hawks Nest are the main villages on that side.
Nelson Bay is the busiest tourist hub, where you can catch cruises out for whale watching, do a bunch of walks and have easy access to the beaches and sand dunes along the coast. The northern side of the port has much less going on *but* it does have one of my favourite Australia glamping spots, so I had to give it a shout out!
Driving time from Hunter Valley
About 1h 30m from Pokolbin
Things to do
Go whale watching, Port Stephens (like most of the NSW coast) sees migrating humpback whales from May to November as they make their way up the coast to warmer waters. You can book onto a cruise for a better chance up close or you can often see them from one of the many lookout points, like Tomaree Head Summit, Tea Tree Lookout and Sugarloaf Point Lighthouse
Port Stephens has almost 160 resident bottlenose dolphins that live within the area, so the dolphin cruises have a 99% success rate at spotting these playful creatures. I did a dolphin cruise on a terrible weather day but we still saw a few, and I even braved the winter water with a waterslide into the boom net while the boat was cruising through the port
Head to Wreck Beach and Zenith Beach for sunrise before heading up the Tomaree Head Summit track
Check out Fingal Bay Beach and Fingal Spit, which connects the mainland with Fingal Island at low tide. Some websites and blogs say that the spit is walkable, however the official NSW National Parks website says that walking at any tide is dangerous due to unpredictable swells and so island access is by boat and kayak only.
Where to stay
Budget | BIG4 Karuah Jetty Holiday Park has budget-friendly bungalows and Seabreeze Hotel has cheap rooms
Mid-range | Salamander Bay B&B, Anne's Waterfront Haven B&B and Dolphin Studio Suite all have fantastic reviews
Luxury | Tea Gardens Loft has beautiful boutique apartments, or there are loads of fancy holiday homes available around Port Stephens
Unique | I stayed at Myall River Camp's gorgeous riverfront safari tent, complete with a queen bed plus bunk room, hot shower, full indoor kitchen and outdoor BBQ plus loads of space for chilling out no matter the weather. Unfortunately I was hit with a bit of a weather bomb when I stayed so it was super rainy, but I've been told (and have seen photo evidence) that sunrise here is pretty magical. Keep an eye and ear out for dolphins splashing in the river at dusk and dawn too!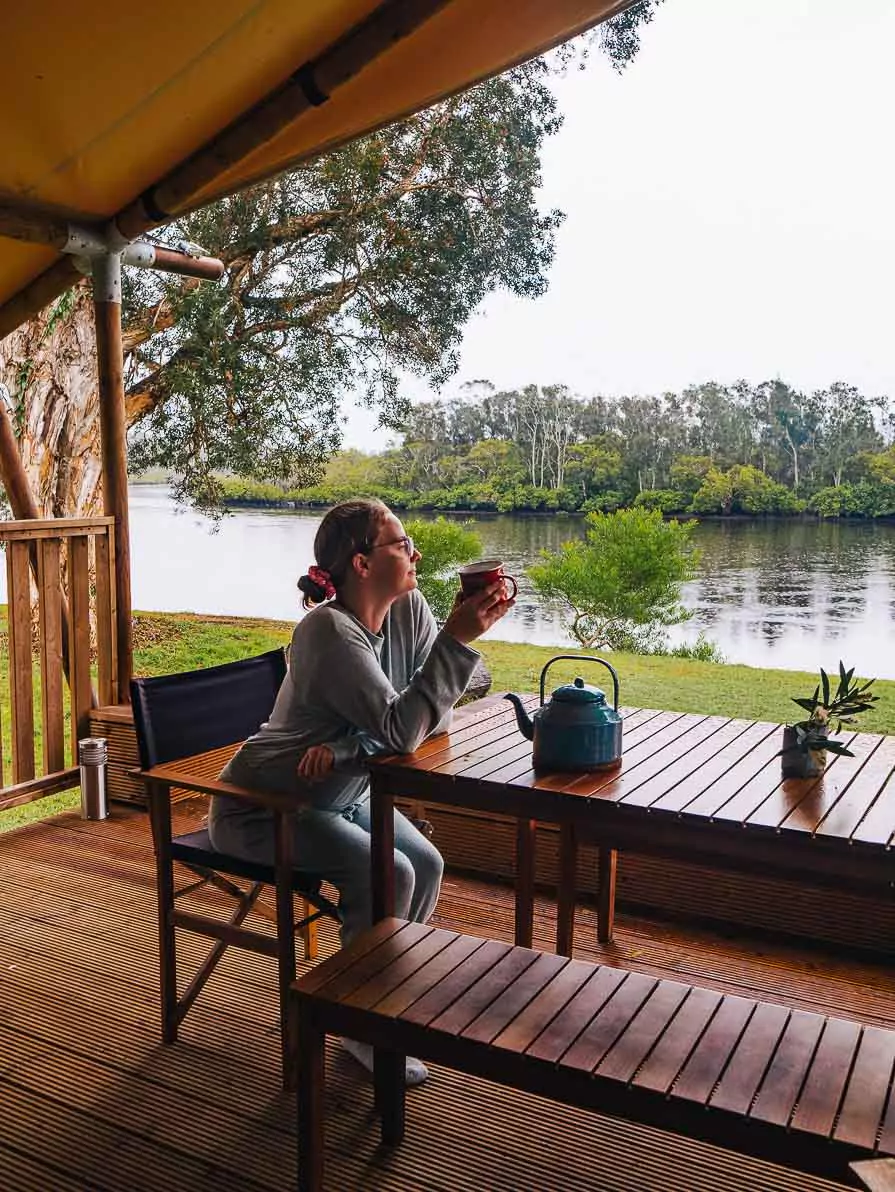 ---
Port Macquarie
With 17 beautiful beaches, a diverse range of activities and some great local cafes and restaurants, Port Macquarie (known locally as 'Port') is another classic holiday spot along the mid-north coast of NSW.
Driving time from Port Stephens
2h 20m from Port Stephens to Port Macquarie
Things to do in Port Macquarie
Make your way along the 9km coastal walk from Town Beach to Lighthouse Beach, stopping to see the vibrant painted rocks along the Port Macquarie Breakwall at the start of the walk
Hire a stand up paddleboard or a kayak to explore Port Macquarie from the water
Learn about koala rehabilitation and see these cuddly creatures up close at the Koala Hospital
Surfers won't want to miss the Surfing Museum, packed with surfing nostalgia and memorabilia from decades past
Wander around the 1.3km Sea Acres Rainforest Centre boardwalk, ideal for a hot day to get you out of the sun
Head inland to Ellenborough Falls, an epic 150m tall waterfall with a viewing platform up top as well as access to the bottom of the falls via 641 steps (each way)
Take a scenic helicopter flight over the coast and headlands
Where to stay in Port Macquarie
Budget | I love Ozzie Pozzie YHA, a classic Aussie backpacker hostel with great facilities like a decent kitchen, a swimming pool and a games' room. I stayed in a private room with shared bathroom but there are cheap dorm rooms too.
Mid-range | Town Beach Beachcomber Resort, Shelly Beach Resort and Northpoint Apartments are highly-rated mid-range options
Luxury | Ana Mandara Luxury B&B is stunning, or the Sails Port Macquarie by Rydges is a decent 4.5 star hotel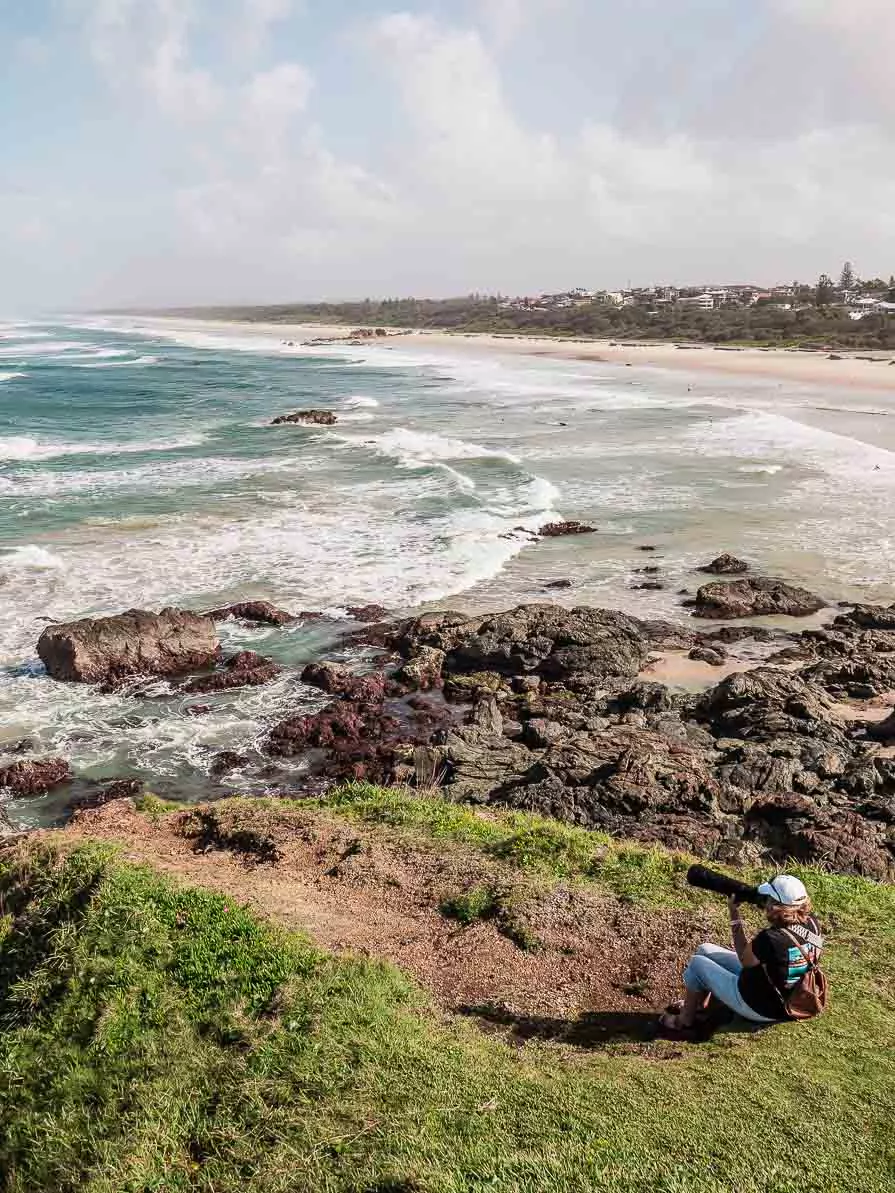 ---
Coffs Harbour
Best known as being home to the Big Banana (which isn't actually all that big!), Coffs Harbour is an easy overnight stop if you're making your way slowly up the coast. I wouldn't say it's a must-visit unless you have kids and/or want to hit up the Big Banana Water Park, but there's enough to do to keep you busy for a day or two.
Driving time from Port Macquarie
1h 35m
Things to do in Coffs Harbour
Visit the Big Banana, literally just to say you've seen it
Visit Muttonbird Island and learn about the island's history and environment with the NSW Parks app
See Coffs Harbour while freefalling through the sky with a skydive
Search for humpback whales in the Solitary Islands Marine Park with a whale watching cruise from May to November
Explore the walks and waterfalls in the Dorrigo National Park, an hour from Coffs Harbour (or a good stop between Port Macquarie and Coffs Harbour)
Find the best view in town from the Forest Sky Pier at Sealy Lookout
Where to stay in Coffs Harbour
Budget | Park Beach Resort Motel and Royal Palms Motor Inn are cheap and cheerful
Mid-range | The Tahitian and Friday Creek Retreat are good options for comfort and space without breaking the bank
Luxury | The best luxury options in Coffs Harbour are all apartments and holiday homes, you can see the top-rated ones here
---
Yamba
This little surf town tends to fly under the radar for international tourists who opt to drive straight from Coffs Harbour to Byron Bay, but it's totally worth at least a day trip if not an overnight stay. Some people are calling it as Byron Bay 2.0, but you'll have to visit it in person to decide for yourself.
Driving time from Coffs Harbour
1h 25m
Things to do in Yamba
Book in a surf lesson if you're fresh to catching waves, or if you don't need a teacher you can hire a board at the beach. Angourie Point is an exposed point break with the best waves in town but it's for experienced surfers only, so if you're not super confident then head to Spooky Beach or Main Beach.
Visit the Blue and Green Pools near Angourie, they're freshwater pools that were flooded into a rock quarry after an underground spring was disturbed. In summer there are sometimes algae blooms that make the pools unsafe for swimming in, but if not then you'll often see local kids cliff jumping from the jagged rocks above.
Yamba's food scene is pretty impressive for a small town, you could easily have a great meal three times a day for a multi-night stay. Get some fish and chips to take away from Yamba's Fisho, or Sandbar Restaurant is a bit fancier for a sit-in dinner. Karrikin does a superbly-rated degustation dinner, Sassafras has delicious pizza and pasta, BRGR SPOT and Bowen's Burgers are both local faves and you can taste test some NSW craft beers at Wobbly Chook Brewing Co.
Hire a kayak or join a guided tour down the Clarence River
Try a delicious ice cream from Yamba Icecreamery, a family-owned gelato, sorbet and ice cream shop serving up scoops of funky flavours like mandarin marmalade, sugar cane juice and burnt butter with almond brittle.
Where to stay in Yamba
Budget | Yamba Central has cheap rooms with shared bathrooms, the Stella has budget-friendly single rooms if you're travelling solo, and Yamba Motor Inn is another good option
Mid-range | Adrift Apartments, Clubyamba and Moby Dick Motel are comfortable but affordable options
Luxury | The Surf Yamba looks pretty incredible, complete with a rooftop pool!
Unique | Not in Yamba as such but about 20 minutes along Clarence River is Clarence Valley Tiny Homes, a local tiny home builder who rents out the showhome. This place was SO COOL, totally my kind of thing and I'd be tempted to buy one if I had any land to put it on!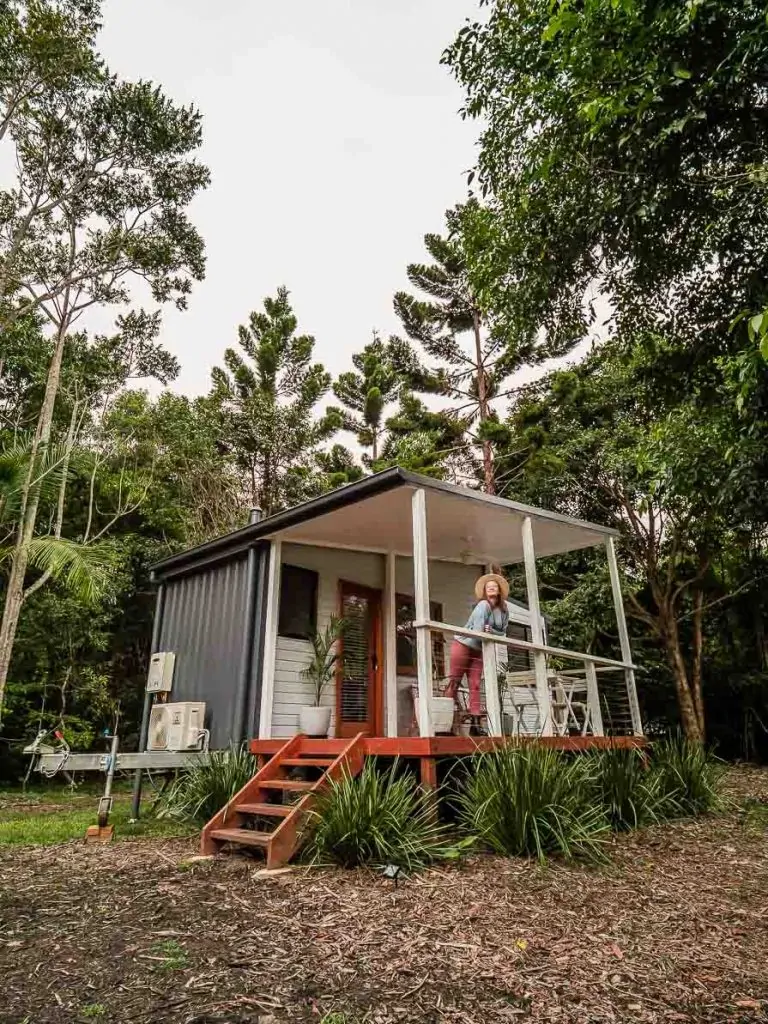 ---
Byron Bay
You made it to the end of your Sydney to Byron Bay road trip, from the bustling big city all the way to the beachfront hipster paradise.
Byron Bay is an iconic Australian destination, with health cafes and ultra-luxe restaurants, an endless selection of trails and walks to keep you busy, and a very distinct vibe that's part-hipster, part-Instagrammer and part-I-hope-I-see-Chris-Hemsworth.
Driving time from Yamba
1h 25m
Where to stop on the way
Stop off at Shelly Beach in Ballina, a stunning beach with lifeguard patrols during summer if you want a dip
Harvest Newrybar is an organic cafe and restaurant just out of Byron Bay that you could stop at for brunch or lunch on your way in
Things to do in Byron Bay
It's not a trip to Byron Bay without visiting the Farm for a meal and a wander. This family-friendly entertainment hub includes a bakery, a farm-to-table restaurant, a cafe using on-site produce and an ice cream shop, as well as playgrounds for kids, gardens to walk around and more.
Go gin tasting at Cape Byron Distillery or get a flight of local beers at Stone & Wood
Brunch your way around town, my favourites are Folk, the Hideout and Bayleaf Cafe
For a fancy meal head to Karkalla, where they create incredible dishes using native Australian ingredients. I was desperate to go here but it's closed Tuesdays and Wednesdays which were the days I was in Byron!
Explore the epic viewpoints around Cape Byron Lighthouse, we spotted whale spouts and turtles from up here
Tick off some of the local beaches, I love Little Wategos to get away from the crowds or the Wreck for dolphin-spotting
Do a kayak tour to spot dolphins and turtles, or go whale watching with a marine biologist
Spot platypuses and koalas on a guided wildlife walk
Take a tour into Nightcap National Park for a waterfall swim and glowworm spotting
Where to stay in Byron Bay
Budget | Wake Up! Hostel is located right across the road from Belongil Beach, which backpacker dorms and private rooms along with free bike hire and surf boards to use. If you want somewhere a bit fancier but still easy on the wallet, the same company owns the Surf House which is a boutique hostel right in town with Byron's only rooftop bar. I loved both, but the Surf House was definitely the next level in terms of comfort and design!
Mid-range | Bayhaven Lodge, Eco Beach Resort and Bay Motel are all top-rated places to stay that aren't too pricey
Luxury | There's loads of luxury accommodation to choose from in Byron Bay but some on my to-stay list are Cape Beach House, 28 Degrees, the Bower and the Beach Suites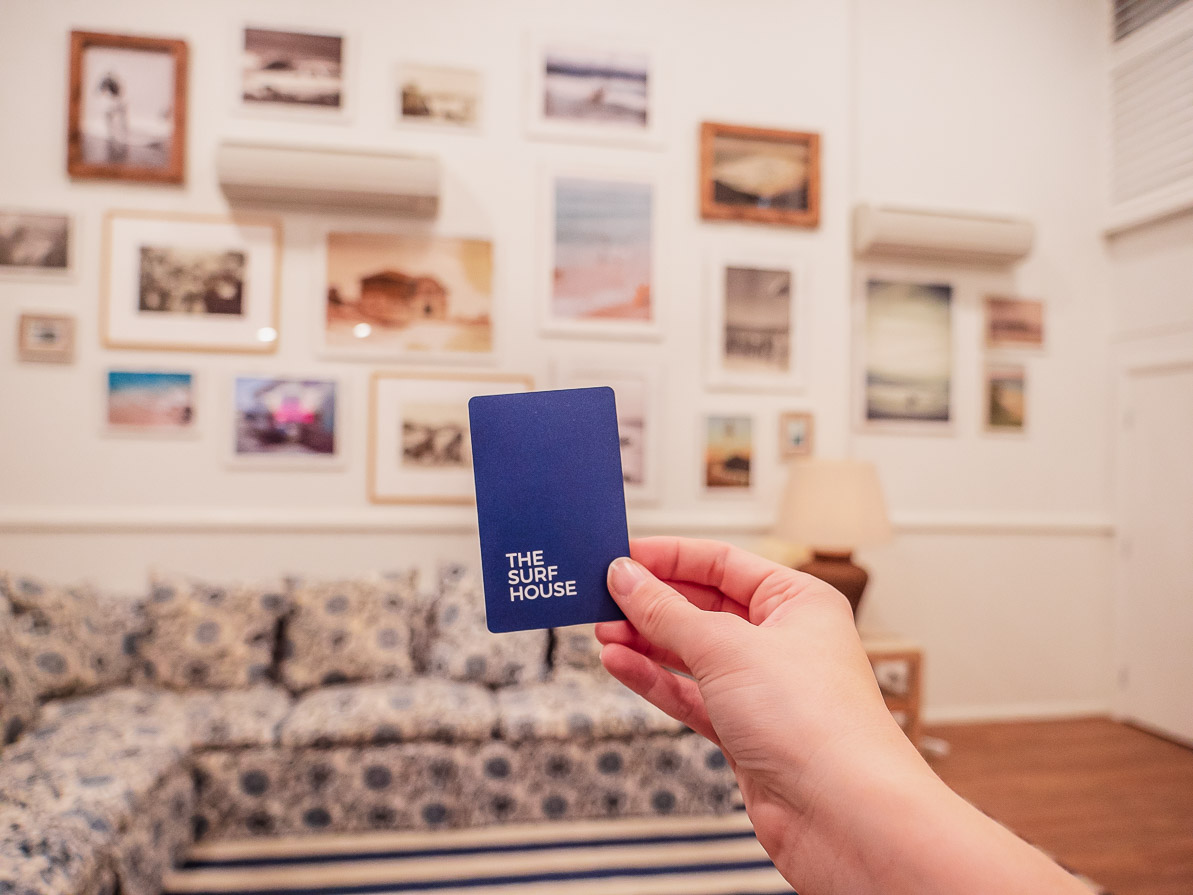 ---
If you want to go further north
If you want to continue your Sydney to Byron Bay road trip up to Brisbane, here are a few more stops across the QLD border.
Lamington National Park
If you've had enough surf and sand and want a bit of an inland adventure, Lamington National Park is the best place for it. Travel back in time and delve deep into dense native rainforest that represents what's left of the ancient Gondwana Rainforest, with loads of epic experiences on offer.
Driving time from Byron Bay
About 2h-2h 30m depending on what part of the NP you're visiting
Things to do in Lamington NP
Hit the hiking trails, there are 169kms of tracks to choose from! For an easy walk you could do the Lamington Tree Top Walk, Python Rock Lookout or the Hidden Gully track to Moran Falls. For something longer and more challenging, the Coomera Circuit Walk is one of the best at around 4.5 hours, Elabana Falls is a worthwhile one just over two hours and Ships Stern Circuit is about six hours of mind-blowing flora and fauna.
Listen out for birdsong, Lamington National Park is one of the best bird-watching spots in Australia
Where to stay in Lamington NP
Budget | La Dolce Vita, Green Acres B&B and Purling Brook Falls Gwongorella are the cheapest places to stay in Lamington NP, and they're all rated highly too
Unique | Binna Binna Sky Lodges, Clouds Safari and O'Reilly's Rainforest Retreat are all bucket list accommodation options
---
Gold Coast
The Gold Coast is a quintessential Australian holiday hot spot, with modern skyscrapers towering over wide, golden beaches packed with surfers and sunbathers alike.
Lovingly known as 'the GC' or 'the Goldie', the Gold Coast used to be the best known for fly and flop travel packages, where you stayed at a somewhat tacky hotel and hit up the theme parks four days in a row. These days it's definitely gained some class, there are some stunning places to stay from hostels through to luxury apartments, the gastronomic scene is next level, and there's plenty to do to fill any Gold Coast itinerary no matter how long you're staying.
Driving time from Lamington NP
About an hour
Things to do in the Gold Coast
Visit the theme parks, obviously! Movie World, Dream World, Wet n' Wild and White Water World are all within a short drive from the city
Explore the city and get your bearings with a segway tour
Take a hot air balloon flight for the best views, or jump out of a plane instead with a skydive over the Gold Coast. Bit too scary? Try indoor skydiving instead, so much fun!
Hit the harbour at speed with a jet boat ride or a jet ski tour
Zipline through the Mount Tamborine forest with the TreeTop Challenge
Try your luck at surfing with a lesson at Surfers Paradise
See koalas, dingoes, crocs and more at the Currumbin Wildlife Sanctuary
Take a day trip out to Moreton Island for snorkelling and sightseeing
For a rainy day activity, I love the Infinity attraction! It's a sensory experience with a bunch of rooms filled with lasers and mirrors and optical illusions, loads of fun.
Shop up a storm at Pacific Fair, a newly-renovated shopping centre with a crazy amount of shops!
Where to stay in Gold Coast
Budget | Bunk, Budds and Tequila Sunrise are the best-rated hostels in the Gold Coast, or the Village B&B is a great value bed and breakfast
Mid-range | Blue Heron Boutique Motel, Crystal Pacific Palm Beach and Burleigh on the Beach all have top-rated mid-range rooms or apartments
Luxury | There are so many! We stayed at KOKO Broadbeach which has absolute divine luxury apartments, the Darling is an iconic 5* hotel, the Langham is a recent opening with fantastic reviews so far and Vue Broadbeach is another one on my accomm bucket list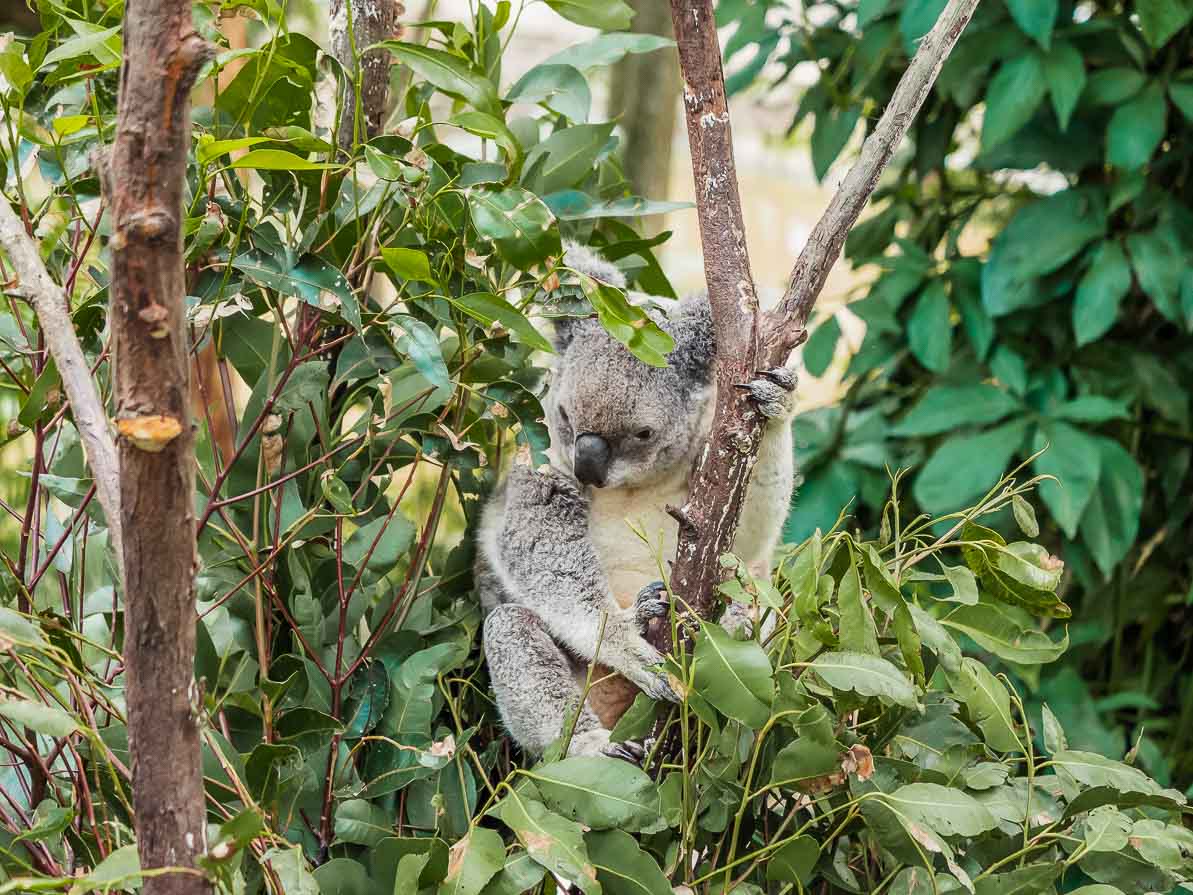 ---
Brisbane
If you want to live somewhere with a buzzing arts and entertainment scene without giving up easy access to epic adventures on both land and at sea, Brisbane is the place for you. You've got to at least stop for a meal and a drink (the city is a melting pot of different cuisines with loads of craft breweries to boot), and if you can add a couple of nights here you'll be kept busy for sure.
Driving time from Gold Coast
An hour
Things to do in Brisbane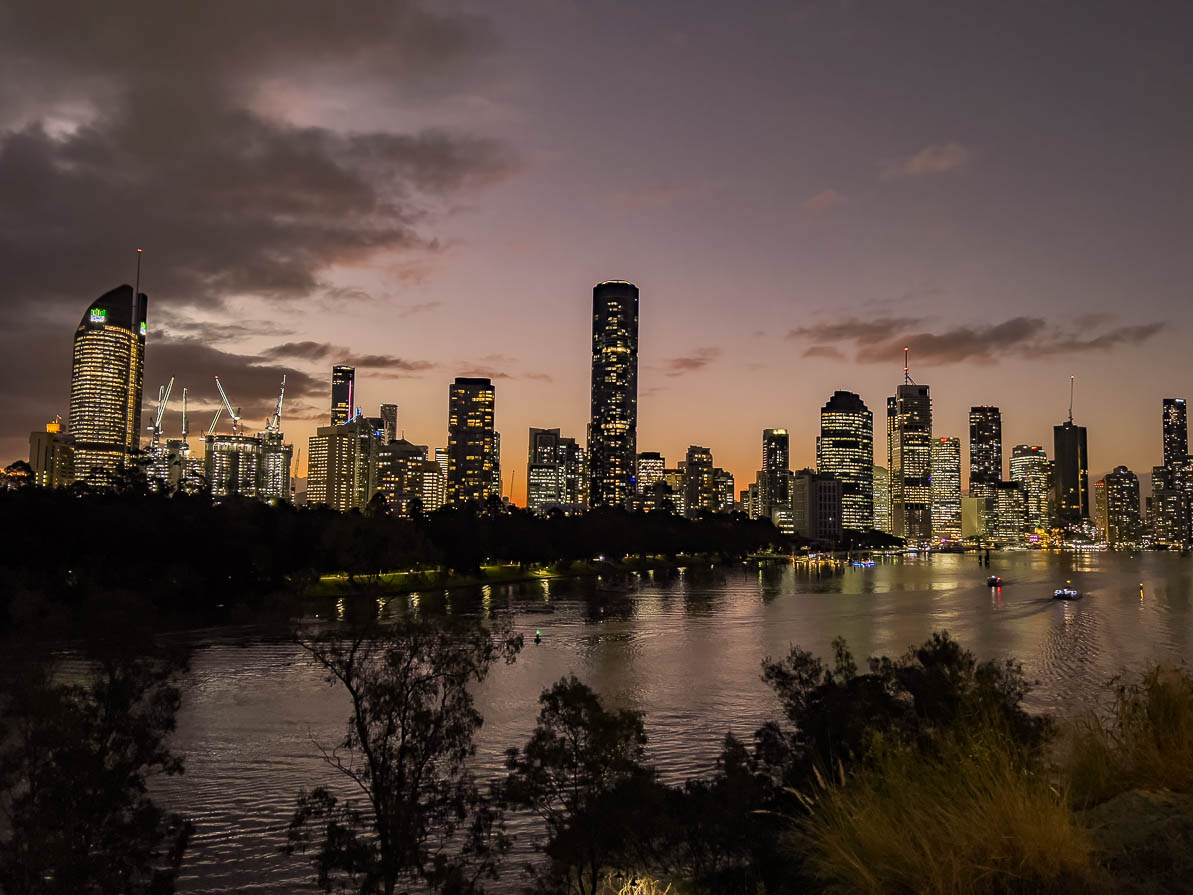 Where to stay in Brisbane
Budget | Selina Brisbane is a new hostel on the Brisbane scene, I've stayed with them in Melbourne as well as Portugal and I'm a fan. There's also Brisbane Quarters hostel and Amelia Boutique Hotel that both offer cheap rooms.
Mid-range | I stayed at (and loved!) the Il Mondo Boutique Hotel, a gorgeous family-owned hotel in Kangaroo Point. Brilliant value for comfortable rooms or apartments in a great location, plus there's a pool for those hot Brisbane days!
Luxury | Ovolo The Valley is one of the best-rated luxury hotels, W Brisbane is high on my personal bucket list, and The Calile is another stunning luxury option. For something epic but out of the city consider visiting Sanctuary by Sirromet, they have luxury glamping tents with incredible food onsite.
---
If you have more time
If you have more time than just a night in each place then I'd suggest spending more time in Mudgee and the Hunter Valley if you are a foodie or love your wine, or if you prefer active adventures and nature then more time higher up the coast would probably be more up your alley.
---
If you have less time
If you're pushed for time then you can either skip the Blue Mountains/Mudgee inland add-on and go straight from Sydney to Hunter Valley or Port Stephens, or you could skip Coffs Harbour and Yamba and head straight from Port Macquarie to Byron Bay.
---
There you have it, my ultimate itinerary for a Sydney to Byron Bay road trip (and beyond!). The NSW North Coast is an epic part of Australia to explore by car (or campervan) so I hope you have a brilliant time. If you have any other questions or anything you want to add then let me know in the comments.
For loads more info on travelling to Australia, visit my comprehensive Australia travel guide or check out some of my other Australia blog posts: