Looking for what to do with 3 days in Adelaide? Look no further, here's the ideal 3 day Adelaide itinerary that ticks off the best things to see and do, plus some suggestions for a longer trip, ideas on where to stay, restaurants you can't miss and more.
I want to acknowledge the Kaurna people as the Traditional Owners of the Country where the city of Adelaide is situated today and pay my respect to Kaurna Elders and through them to all Aboriginal and Torres Strait Islander peoples.
I actually had a one way ticket booked to Adelaide in August 2021 when there was a travel bubble between Aus and NZ, with a plan to head over for one of my best friend's weddings (she married her Contiki boyfriend, a local Adelaidean) and then travel around Australia until the rest of the world opened up. Unfortunately the trans-Tasman travel bubble popped just a week or so before I was due to go, so my flight was cancelled and my Australia road trip was delayed yet again.
I put the trip on the backburner and managed to squeeze in a few more NZ trips (like the stunning Hurunui region) before finally making it over to Australia in April 2022 for three hectic months on the road, exploring Melbourne, Adelaide, Sydney, Brisbane and Cairns. Phew!
While my main reason to visit South Australia was to see my best friend after missing her wedding, I also wanted to experience the city as a tourist and discover the ultimate things to do, food to eat and places to stay. And the mission was an absolute success!
Here's a quick run down on the perfect Adelaide 3 day itinerary, plus some other top tips on how to make the most of your time in the city.
This blog post may contain affiliate links that earn me a commission at no extra cost to you.
---
Summary of the perfect 3 day Adelaide itinerary
Day one: See the city
Kick off your trip with an Eco Caddy City & Sights tour to get your bearings
See the iconic Adelaide Oval from the inside with a Stadium Tour, or go all out and book a RoofClimb to experience it from above
Head to the National Wine Centre to learn about Adelaide, South Australian and Australian wines before enjoying a tasting and a platter for lunch at Wined Bar
Pop next door to visit the Adelaide Botanic Gardens and the absolutely stunning Palm House
Watch the sunset from a rooftop bar
Head to the East End for dinner. I rate Golden Boy for fancy Thai, Gunbae Chicken & Beer for the city's best Korean Fried Chicken, and Africola for North African-inspired share plates.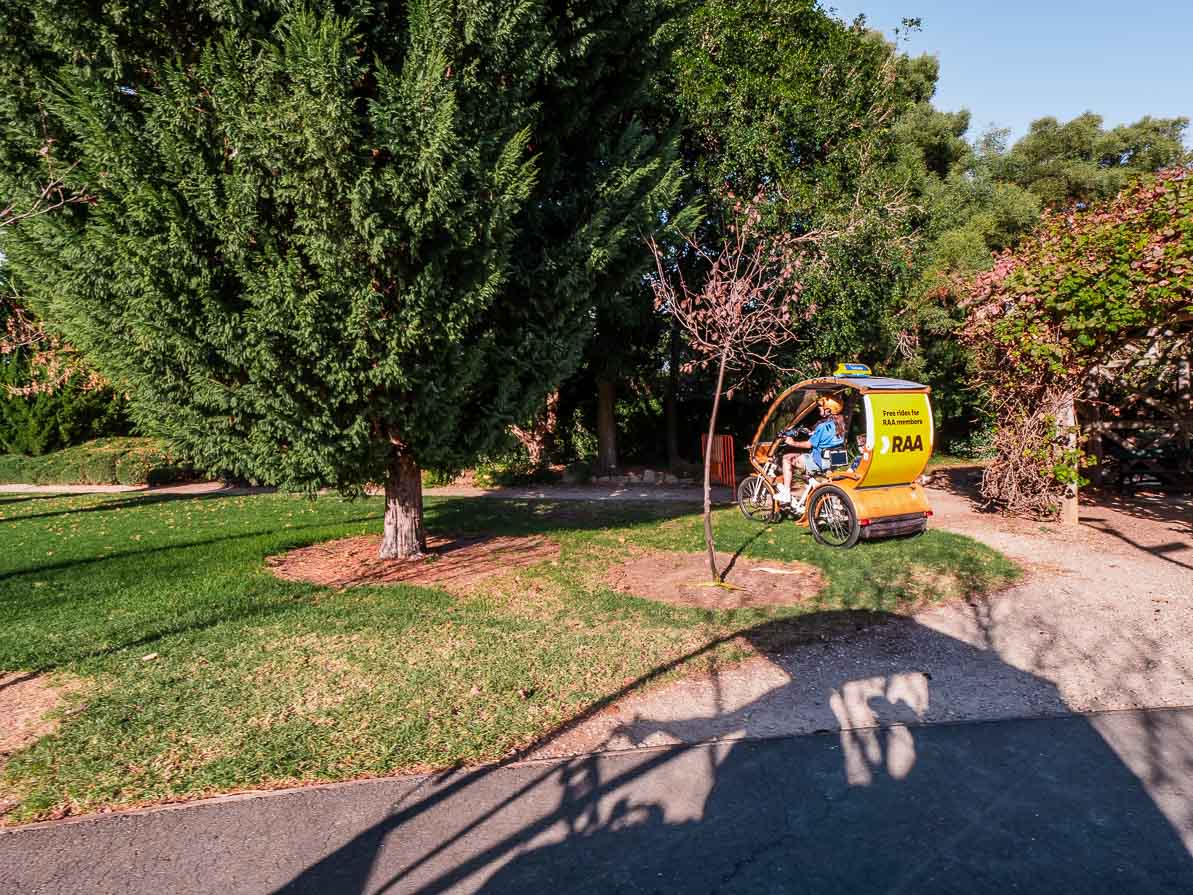 Day two: Sun, sand and seafood
Pack your sunblock and jandals (or thongs, or flip-flops, or whatever you call them) because today we're hitting the beach!
Make your way out to Glenelg or Henley Beach first, these are the closest to the CBD. Glenelg's best-rated brunch spots are Zest and Somewhere @ Moseley, and Henley's best spots are Clutch, MALOBO Bakery & Terrace Bar, and Joe's.
If you're up for a bit of exercise, rent a bike and make your way along coastal path that connects many of Adelaide's beaches
Some of the must-visit beaches in the area are Brighton, Semaphore, Port Noarlunga, Port Willunga and Sellicks Beach
Be sure to catch sunset from the beach before heading somewhere for dinner, I recommend Cardone's or SheShells in Glenelg for ocean-to-table seafood
Alternative option: If you'd prefer an activity rather than a leisure day, Temptation Sailing's Wild Dolphin Swim is one for the bucket list. They've been operating wild dolphins swims since 2002, where you get the chance to get in the water amongst playful dolphins! I was meant to do this during my visit and unfortunately the weather packed in and my trip was cancelled, but swimming with dolphins in Kaikoura (New Zealand) is one of the coolest things I've ever done.
Day three: It's wine time
Start the day with an Early Riser Breakfast Tour with the absolute legends at Food Tours Australia
After lining your stomach, head out to McLaren Vale for a full day in the vines. My favourite wineries out that way are Beach Road Wines (delicious woodfired pizza), Down the Rabbit Hole (amazing for chilling out on a sunny day + the most incredible grazing platter), D'Arenberg Cube (v v Instagrammable) and Hugh Hamilton Wines.
Head back to Adelaide for your final evening. If you're keen for even more good food and wine, check out La Ramblas Tapas on Peel Street, or for something more casual consider Etica Pizza, Phonatic (Vietnamese) or Udaberri Pintxos y Vino.
Alternative option: Not a huge wine fan? No stress, another spot that's worth a visit near Adelaide is the cute little town of Hahndorf, where you'll find German-style architecture, brilliant food and even better beer. You can do a day tour to Hahndorf and Barossa Valley if you want the best of both wine and beer.
---
Where to stay during your 3 days in Adelaide
Budget | Adelaide Central YHA is the best-rated hostel in the city, with basic but comfortable dorm rooms and private rooms on offer.
Mid-range | Adabco Boutique Hotel is a highly-rated hotel that won't break the bank, HotelMOTEL is a modern, stylish option with great reviews, or Adina Apartment Hotel has self-catering apartments for a decent price.
Luxury | Hotel Indigo was my home away from home in Adelaide and I am truly obsessed. Vibrant décor, really spacious rooms, a super cool rooftop bar and excellent food and beverage offerings, plus watching the sunset's reflection bounce off skyscrapers from the pool was seriously stunning. 10/10, highly recommend, and it's not even that expensive with rooms starting at around $230 per night.
Unique | There are a number of unique accommodation and glamping places on my Adelaide bucket list for my future visits, like CABN Tiny Houses, Weemilah Retreat and Rogasch Cottage.
---
Things to do in Adelaide in 3 days
Do a city tour
I always recommend doing some sort of city tour when you first arrive in a destination, it's the quickest and easiest way to get the lay of the land and having a local tour guide also helps you use the rest of your time wisely!
Adelaide has a super unique city tour on offer, in the form of a carbon neutral Eco Caddy trike tour with a number of different itineraries to choose from. A local guide and trike-list (is that a thing?) will whisk you around the city's top spots on the City & Sights tour, or you could opt for a street art tour, a scenic nature trip along the riverside, or a city and wine tour.
Sustainable travel is absolutely the way of the future, and it's so brilliant to see a small, local company making waves in the eco-friendly tourism space. if you're looking for the best way to see Adelaide in a short amount of time, this is definitely it.
Visit the Adelaide Central Market
Foodies rejoice, Adelaide's Central Market is beyond impressive. Established in 1869, the market boasts more than 70 stalls and shops with a huge range of cuisines up for grabs, from fresh fruit and vegetables to cheese shops to bush tucker to Asian, Middle Eastern and African food, to name a few!
Central Market is actually one of the largest undercover fresh produce markets in the southern hemisphere, and it's going to be even bigger with a serious expansion being worked on as of mid-2022. Don't stress, the market will be running as usual while the new parts are being worked on.
Be sure to visit with an empty stomach, there are plenty of samples on offer and there's a number of sit down restaurants as well as stalls to create a DIY picnic for you to take with you.
Adelaide must do: If you're a true food lover, Food Tours Australia run Adelaide Central Market tours to give you a deeper insight into the market and to fill your tum with treats to try from loads of stalls. I did the Early Risers Breakfast tour which is 2.5 hours in total and includes a delicious breakfast before a 90 minute tour around the market, but they also have a 45 minute Market Highlights tour or a number of more in-depth experiences too. Click here to see all that Food Tours Australia has to offer.
Head out to explore one (or more!) of the wine regions
South Australia is arguably the best state in the country for wine, with three incredible wine regions within an hour of Adelaide and a few others if you have time to drive a bit further. Red wine is the name of the game here, with award-winning shiraz, cabernet sauvignon and grenache available at almost every winery, but you can also find some fantastic riesling, chardonnay and sauvignon blanc if you look in the right place.
The closest to the city is McLaren Vale, just 40 minutes south of the CBD, home to more than 80 wineries with world-class cellar doors and restaurants to tick off your Adelaide bucket list. My favourite winery for a chill day in the sun is Down the Rabbit Hole, a small family-run winery that produces organic wines, serves up incredible seasonal dishes using local supplies, and runs wine tastings from their gorgeous double decker bus. D'Arenberg is another must-visit winery in McLaren Vale, with their five-floor Rubik's Cube building filled with eccentric artwork. Be sure to pop into the bathrooms, they're worth a visit alone!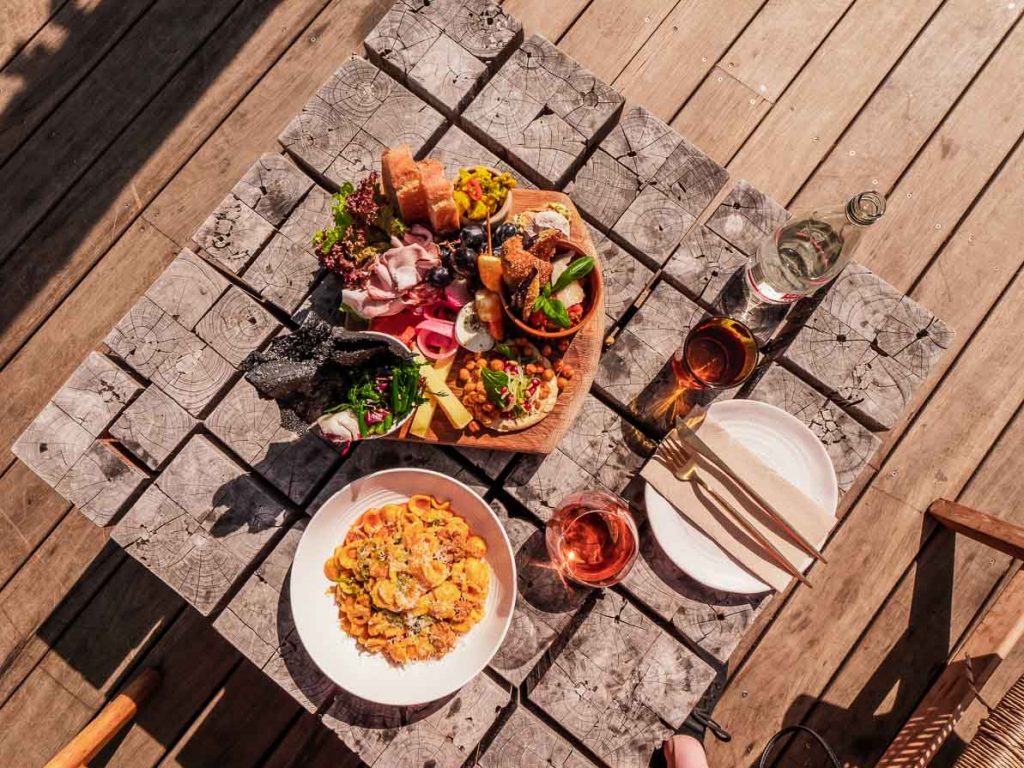 Barossa Valley is just an hour northeast from the city, and boasts household names like Jacob's Creek, Penfolds and Wolf Blass, along with 165+ others. There are some highly-rated Barossa Valley day tours that leave from Adelaide CBD if you don't want to pick a sober driver. If you're lucky enough to time your visit with a weekend, the Barossa Farmers Market runs every Saturday morning from 7.30 to 11.30am.
Adelaide Hills is an hour east, famous for its cooler-climate wines unlike its neighbours, Barossa and McLaren Vale. This is a great spot to find newer, boutique wineries like Ten Miles East, CRFT and Deviation Road. But if heritage brands are your thing, you can't miss Penfolds' Magill Estate for a tour to hear about the brand's 175-year history. Once you've had enough wine for one day (unlikely!) spend some time in Hahndorf, a gorgeous historic town that was once a German settlement, still obvious by looking at the buildings.
Taste test Adelaide wine at the National Wine Centre
If you love wine and you're short on time, the National Wine Centre needs to be at the top of your Adelaide bucket list.
The building itself is an award-winning architectural marvel, inspired by the shape of wine barrels and grapevines, and once you step inside you'll enter the magical world of the Australian wine industry.
There's a free exhibit all about wine-making and Australia's major wine regions, or you can book a spot on the 30 minute Wine Discovery Journey for $15 which runs daily at 11am. They also offer wine tasting in Australia's largest tasting room experience, where you can taste test a whopping 120 wines from across the country dispensed through fancy sampling machines, and stay for a beautiful lunch that pays homage to local suppliers and uses only the freshest seasonal ingredients.
Watch a game at the Adelaide Oval
Whether you're a hardcore footy fiend or just enjoy seeing the main tourist sights, the iconic Adelaide Oval needs to be on every 3 day Adelaide itinerary. If you do a city tour at all then your tour will likely take you there (unless a game's on and there's thousands of people around), or to get there from the city you just need to walk cross the bridge from behind the casino and you're right there.
Adelaide Oval's main sports are AFL and cricket, but it also holds events like concerts and some special games from other sports. I always LOVE booking a sports ticket to a game to get amongst the local sport supporter scene. Be aware that AFL is like a religion in Adelaide, expect rowdy people swearing their heads off and just don't provoke the losing team supporters after the game.
If you want to go inside for the full stadium tour experience, stadium tours operate three times daily on weekdays and four times daily on weekends for $25 per adult and $15 per child under 15. You'll get to see the Oval behind closed doors, learning secrets about the stadium's past, seeing highlights from past games, and you'll even get to go inside the 100-year-old heritage-listed scoreboard. A must-do for any AFL fan, sports fiend or young kids during their three days in Adelaide. You can book your Adelaide Oval stadium tour here.
And if you want something a bit more thrilling, get out of your comfort zone with the RoofClimb, where you'll be clipped into harnesses and walk across the edge of the Oval's roof 50m above the turf.
Meet some local wildlife
Head out of the city and you'll have plenty of opportunities to spot kangaroos, koalas, echidnas, emus, kookaburras and more.
Cleland Wildlife Park is 20 minutes from the city and has more than 130 native animals including what I've already mentioned plus Tasmanian devils, wombats and emus.
Warrawong Wildlife Sanctuary is a conservation project that houses many native animals including the only platypuses (what a strange word haha) in South Australia's mainland.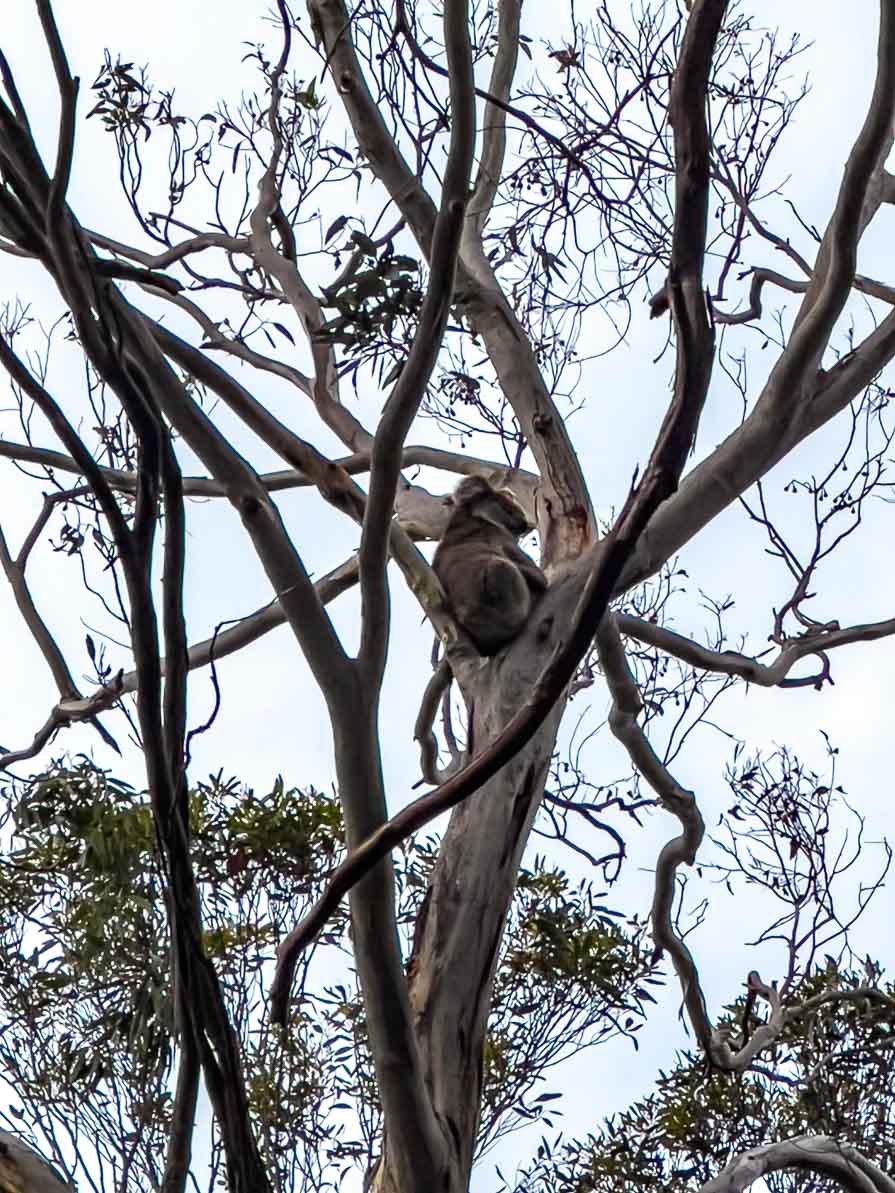 Visit the charming little town of Hahndorf
Any Adelaide Hills visit should add on at least an hour or two to explore Hahndorf's German-inspired architecture, taste test some local delicacies with obvious German influence and do a spot of shopping for locally-made souvenirs and artwork. I recommend grabbing an ice cream at Evercream Ye Olde Icecreamy, my favourite flavour was peanut butter caramel.
Tick off the Fleurieu Peninsula's best beaches
It's mind-blowing that Adelaide has the most incredible coastline starting right next to the CBD, continuing down to the Fleurieu Peninsula's golden sand beaches, rock pools and swim spots.
Port Willunga is a highlight for any Adelaide itinerary, it's a long, flat beach perfect for a day or relaxing and paddling. If you look behind the beach toward the rocky cliffs that border it, you'll see square caves cut out into the sandstone, this is where fishermen would store their nets and boats to keep them out of the sun.
If you want to spot some wildlife, your best bet will be Blowhole Beach accessible by 4WD right down to the beach or otherwise it's a 2km walk from Cobbler Hill carpark. You'll likely see kangaroos chilling down by the sand and dolphins can often be seen playing in the surf here!
Other sandy spots to add to your 3 day Adelaide itinerary are Second Valley, Southport Beach and Waitpinga.
Find the city's best street art
Adelaide's art scene has absolutely taken off in the past 15 years, and the city now boasts a thriving arts & culture scene where there's always a bar, a workshop or a get-together no matter what kind of niche interest you have.
With a growing art scene comes more art in public, and now Adelaide's streets have been adorned with countless murals and art installations. Some of the best-known spots are the vibrant woman at the entrance to the Central Market Hall, the dedication to Sia on the corner of Morphett and Hindley Streets, and the world's smallest parking building on Rosina street, where toy cars have been parked forever in their own brick.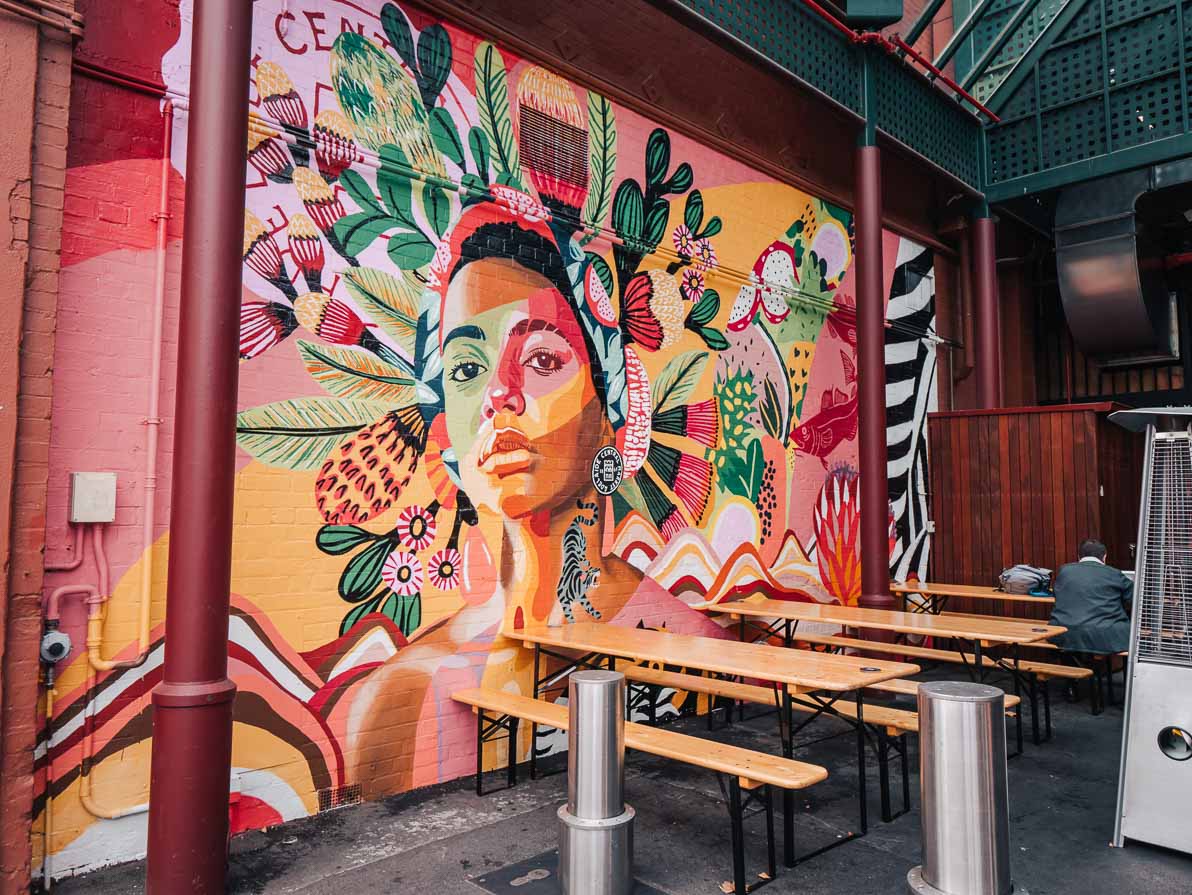 Watch the sunset
Adelaide has some pretty vibrant sunsets and you'll be able to enjoy the colours from loads of different spots, as much of the city faces west.
Head to Glenelg or Henley for a beachfront sunset at a bar or restaurant, or for a casual fish and chips on the sand situation then Port Willunga or Sellicks Beach are great spots.
If you want to enjoy the sunset while sipping a wine then McLaren Vale has some wineries up on hills that will have a great view of the sky changing colour. For a bit of exercise while you're enjoying the view, head to Hallett Cove Conservation Park and do the short loop track, it's absolutely stunning.
---
Other Adelaide itinerary options if you have more or less than 3 days in Adelaide
If you only have a day in Adelaide
If you only have a day in Adelaide but still want to experience what the city has to offer, I'd highly recommend doing an Eco Caddy tour first thing to make the most of your limited time. This way you'll be able to see loads of the city while learning about its history, and as a bonus you'll have a local guide to give you suggestions on what to do with the rest of your time!
The City & Sights Eco Caddy tour is 90 minutes long and takes you past the city's major hot spots, or the Scenic Green & River experience is the same length of time but with more of a nature focus. If you're keen to get amongst the city's wine scene without needing to leave the CBD then the City & Wine tour is three hours in total and includes a visit to the National Wine Centre and a funky little wine bar.
If you have 5 days in Adelaide
With five days in Adelaide, you have a bit more time to explore beyond the city!
If you fancy yourself as a bit of a wine connoisseur then it's a no-brainer, you've got to spend your extra days exploring another wine region or two. Why not make an occasion of it and treat yourself to an overnight getaway along with a wine tasting and fancy dinner? I have Weemilah on my bucket list, it's a luxury retreat in McLaren Vale complete with stone outdoor bath.
If you're more into sun and sand then you could easily add on a couple more days at some of the beaches around Adelaide, or if you don't mind a bit of a drive then head over to Yorke Peninsula or down to the Limestone Coast for picture-perfect beaches away from the hustle and bustle of the city.
If you have 7 days in Adelaide
If you can swing a full week in Adelaide then I highly recommend it, because then you can add on my absolute favourite part of South Australia… Kangaroo Island!
Kangaroo Island (known as 'KI' by locals) is located southwest of Adelaide, accessible by a 45 minute ferry from Cape Jervis which is about an hour from Adelaide CBD by car. The SeaLink ferry has walk-on tickets as well as car/campervan tickets.
You can visit KI if you only had three days in Adelaide if you *really* wanted to, there are all-inclusive day trips available or you could ppt to visit for just one night, but I spent two nights there and only managed to see half of the things on my list so I'd really recommend at least two nights if not three or four.
There are endless reasons to visit Kangaroo Island, it has mind-blowing beaches, thriving wildlife and delicious local eateries, and it is absolutely worth trying to add on to your Adelaide itinerary if you can find the time.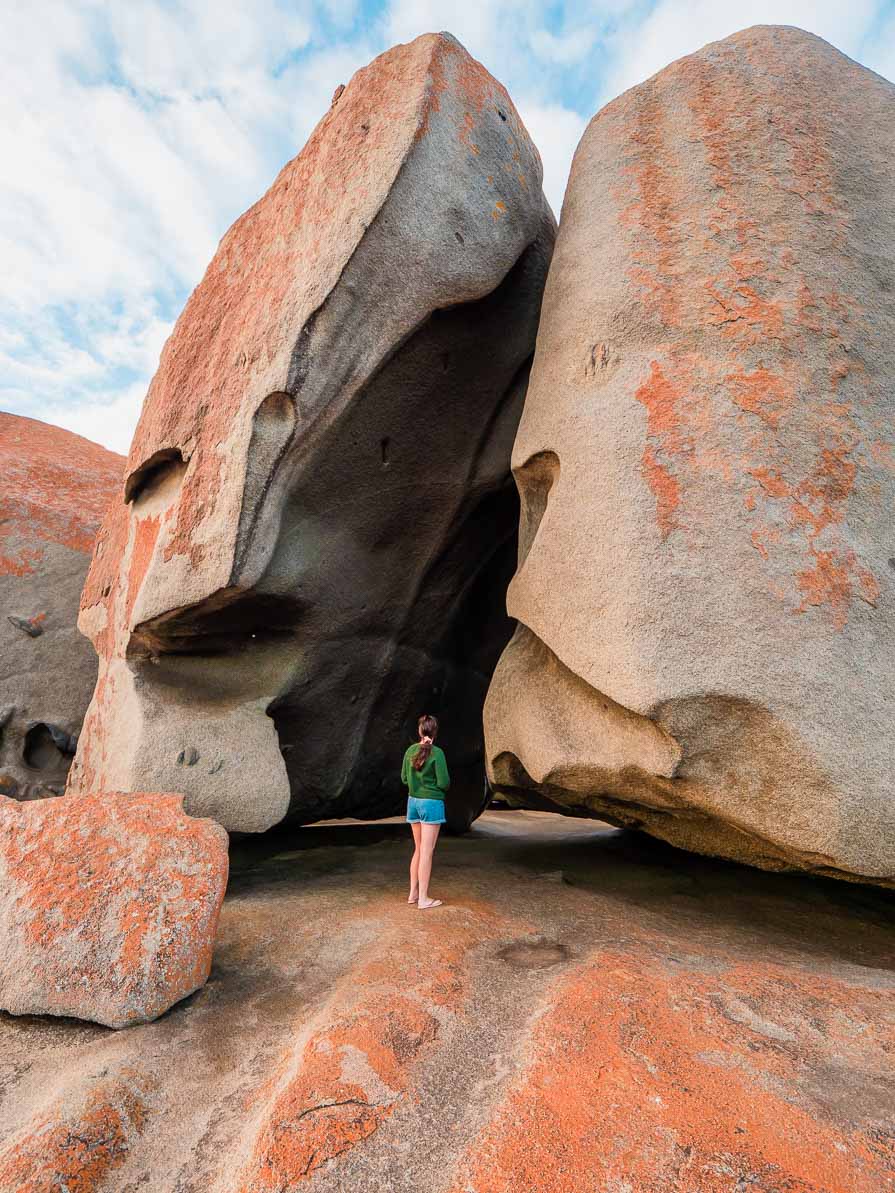 ---
When is the best time to visit Adelaide?
Adelaide boasts reasonably mild temperatures year-round, with average highs in summer of around 29° and average lows in winter of around 9°, so slightly warmer than Melbourne and Sydney, and slightly cooler than Brisbane and Perth.
There have been heatwaves in recent years where the temperature has shot up to the mid/late-30s, but these generally happen right in the middle of summer so avoid December and January if you really dislike the heat.
Adelaide's also the least humid city in Australia, so if you hate the mugginess of Cairns, Brisbane or Sydney, Adelaide might be the best spot for you.
In terms of events, Adelaide punches well above its weight. They don't call it the Festival City for nothing!
Adelaide Fringe is the second-largest annual arts festival in the world and the largest in the Southern Hemisphere (after Edinburgh Fringe) and it happens each year from mid-February to mid-March. Adelaide Festival and WOMADelaide are both held during the same time.
Foodies should add Tasting Australia to their bucket list, held annually from the end of April for two weeks or so, with loads of incredible gastronomic workshops and events. I managed to coincide my trip with this and was lucky enough to experience an incredible gelato factory tour and tasting at Gelista, which has firmly secured its spot at the top of my all-time favourite gelato makers list!
Throughout the rest of the year there's also the South Australia History Festival, OzAsia Festival, Adelaide Film Festival and Feast Festival (the city's LGBT+ festival).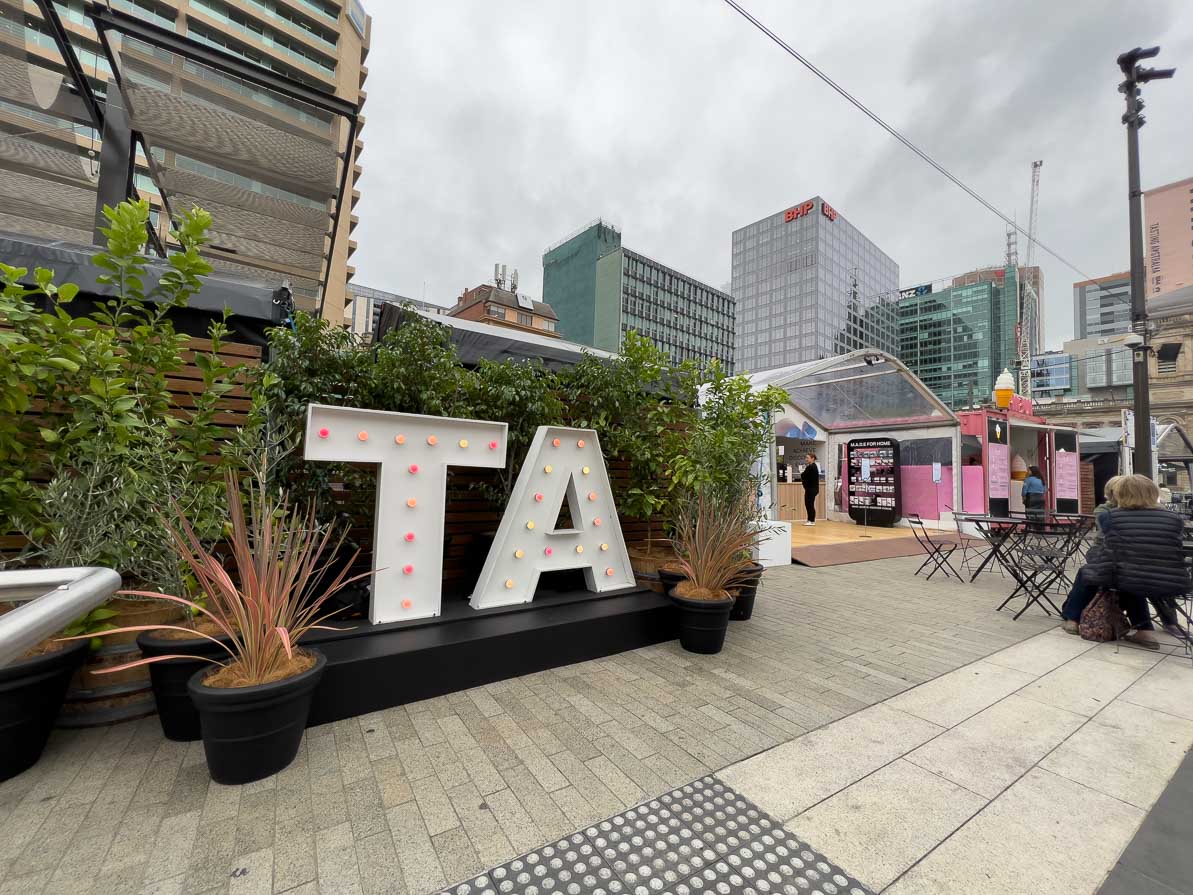 ---
How to get to Adelaide
Adelaide is easily reached by flight from any other Australian city thanks to domestic airlines like Virgin Australia, or there are direct international links with New Zealand, Fiji, Indonesia, Malaysia, Singapore and Qatar. The airport is only a short drive from the CBD, an Uber will cost $20-25 so pretty cheap compared to other Australian cities.
If you're driving from Adelaide to Melbourne, it's an eight hour (and very boring) direct drive. For the scenic route you'll want to take Great Ocean Road and then make your way up the Limestone Coast. This could take anywhere from 11 hours to 14 hours without stops but I'd recommend giving yourself at least 4-5 days to see the sights and make the most of the trip.
---
How to get around Adelaide
Adelaide CBD is easily explored by foot, by bike or by public transport (the tram is free in the CBD). There is also public transport to the main beaches close to the CBD like Glenelg and Henley, and to the wine regions, although you could definitely save time driving.
---
I hope this detailed Adelaide itinerary has helped you plan your 3 days in Adelaide! If you have anything you think needs to be added to this 3 day Adelaide itinerary then let me know in the comments.
Thank you to South Australia Tourism Commission for sponsoring my visit to Adelaide. As always, all opinions are my own and are based on my true experience in the destination.