Heading to the Gold Coast for your next holiday? The Gold Coast Klook Pass could save you money on the best activities in the Gold Coast! Here's a detailed review of the pass.
I'm a sucker for a travel hack, and one of the best travel hacks for saving money on tourist attractions is buying a city pass that offers discounted tickets and entry to various activities that are probably in your itinerary anyway.
Klook has recently launched some Klook Passes around the globe, where you can select the number of attractions you want to bundle together in order to save anywhere from 25% to 55%. Money win!
I recently spent a week in the Gold Coast during my Australia road trip and I had a bunch of touristy activities on my to do list, so I decided to give the Gold Coast Klook Pass a go and see if it was worth it. Spoiler alert: It was!
If you want to go to either Dreamworld or Movie World and at least one other main tourist attraction, I can tell you for sure that the pass will save you money (and you can buy it here if you're keen already). But even if you aren't a theme park fiend like I am, there's still plenty of other experiences that you can bundle together in order to save money on your holiday, so I'll run through some potential money-saving bundles soon.
But first, here are all the important details about the Gold Coast Klook Pass.
What is a Klook Pass?
A Klook Pass is a flexible activity pass available on Klook.com or the Klook app, where you can purchase a set amount of attractions for a discounted price, then select the attractions you want to add to your itinerary within six months of the purchase. No need to lock in your plans straight away, you can go with the flow and see where the wind takes you!
The passes include some of the top tourist spots in each city, from day tours to landmarks to adrenaline activities and more.
Where can you get a Klook Pass?
In Australia, there are currently Klook Passes available in the Gold Coast, Cairns, Melbourne and Sydney.
There are also Klook Passes on offer in New Zealand, Bali, Singapore, Kuala Lumpur, New York City, Paris and Dubai.
What experiences are included in the Gold Coast Klook Pass?
There are actually two different Gold Coast Klook Passes available, one with Dreamworld as the main attraction, and one with Movie World/Sea World/Wet n' Wild.
The experiences do differ between the passes. The Movie World Pass includes a three day Village Roadshow Escape Pass (three day entry to Movie World, Sea World & Wet n' Wild) as well as either one ($179 AUD), two ($215) or three ($259) of the following (with the retail value in brackets):
And an optional add on of the Australian Outback Spectacular Dinner Show ($99.99)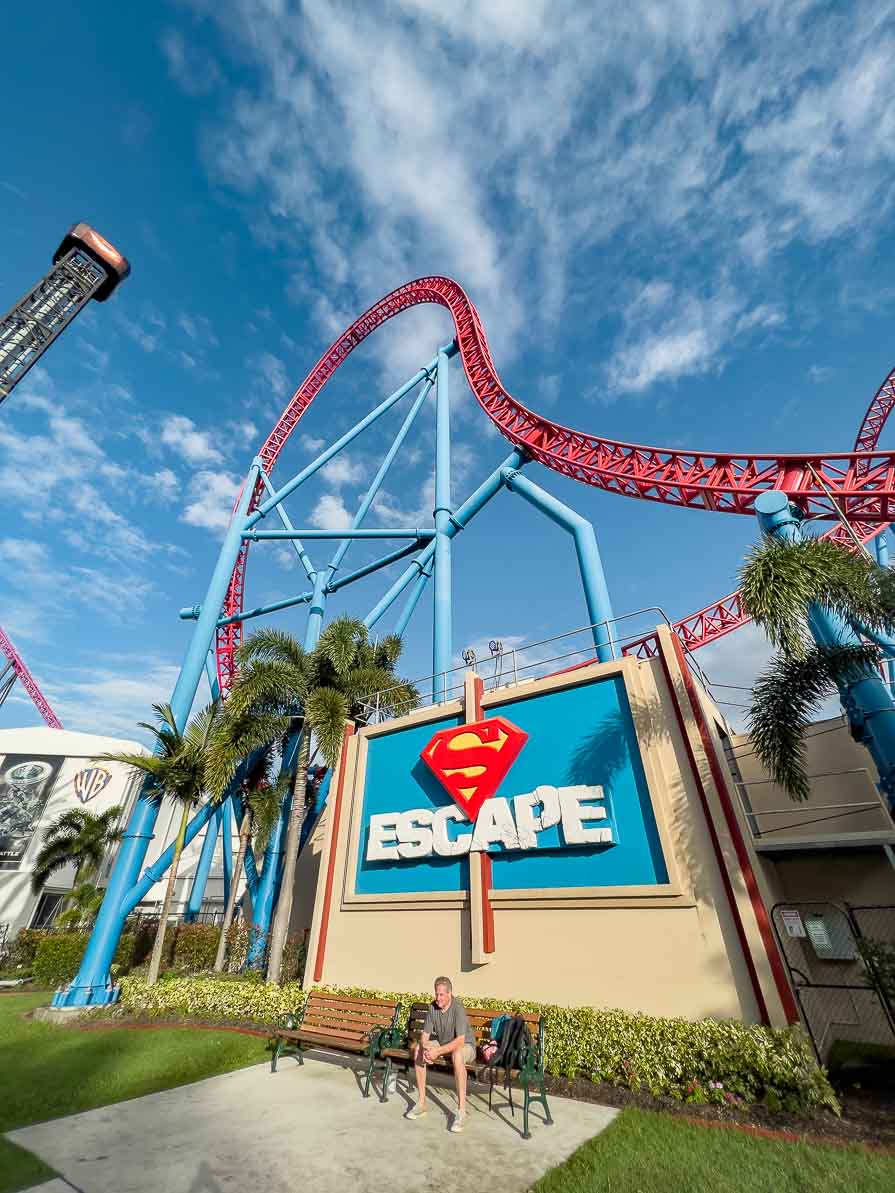 The Dreamworld Pass on the other hand starts from $159 and lets you choose between two and five activities from the following:
Both passes are valid for six months after purchase, meaning you can lock in your discounted bundle now and then choose your activities down the line. This is particularly ideal for locals wanting to see more of their own backyard, or someone visiting for an extended period of time.
How to book a Gold Coast Klook Pass
The Dreamworld Klook Pass and Movie World Klook Pass are easily bookable on the Klook website or app, and you can check out all the Klook Passes here.
Simply select how many attractions you'd like to bundle together, choose any add ons if applicable, then pop in your payment details and you've locked in your discounted pass.
Once you want to redeem your pass on the various activities it's super easy, you can just go into the 'My Bookings' tab on the website or app, find the Klook Pass, then select 'redeem voucher' and it will let you choose the activity/activities you want to book. Just put in the date you want to book each experience for and voila, you've saved money!
To access your tickets for each activity you can go back into the bookings tab, find the pass, and your reservations will be right there for you to see the vouchers.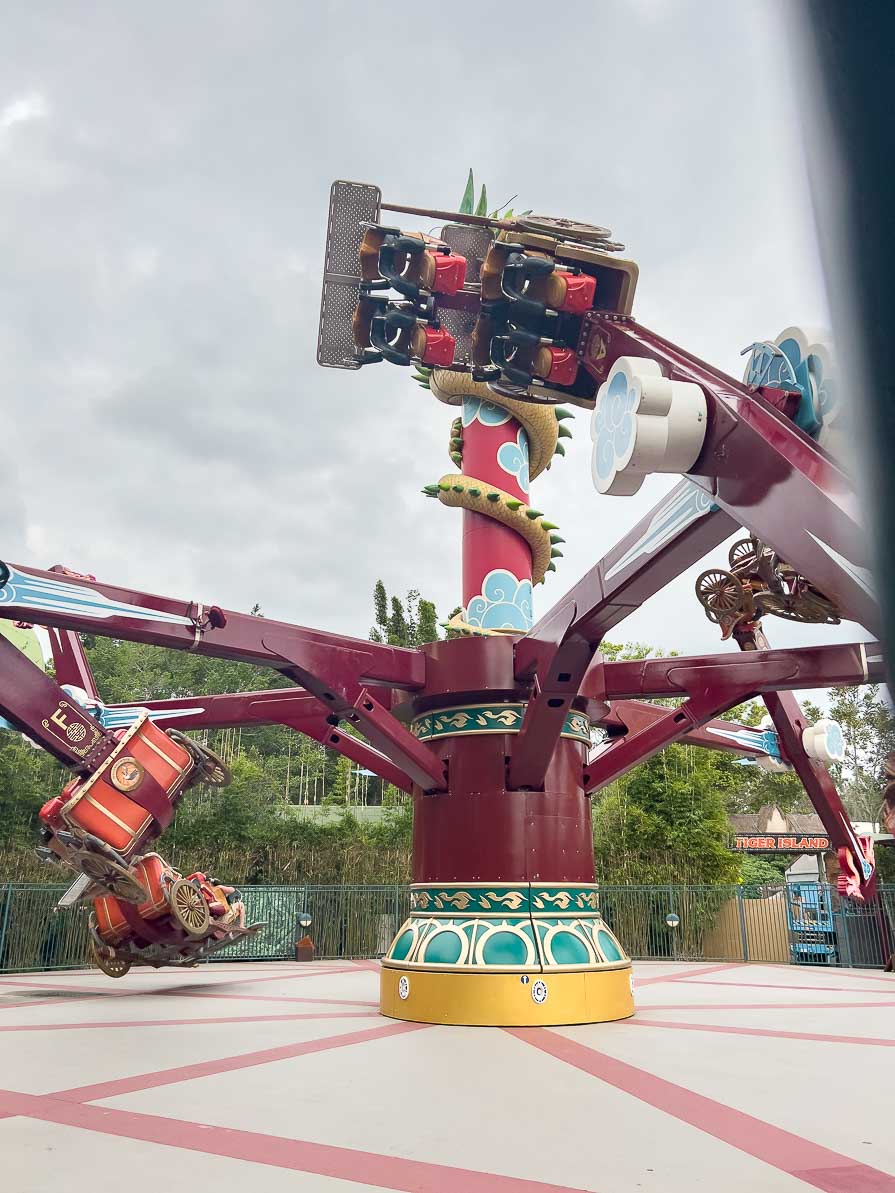 How to get the best deal from the Gold Coast Klook Pass
The way I like using these city passes is to look at the highest-value activities and try to get the best possible deal for whatever I know I would spend money on anyway.
Let's take a look at the Dreamworld pass first.
A ticket to Dreamworld costs $109 on its own, so if you buy the two attraction pass for $159 you're essentially getting the second attraction for just $50. If you choose the most expensive attraction (the Aquaduck & indoor skydiving package for $116) you're saving $66 vs. buying both tickets at retail price.
If you book the five attraction pass for $373.75 and you choose the five most expensive activities, you'll be saving $178.25 on the usual retail price, instead of paying $552 when booking them separately.
Even if you only wanted to book a Dreamworld ticket and the cheapest attraction, a jet boat tour for $59, you'll still be saving $9 which is better than saving nothing!
For the Movie World pass the prices are quite different, so let's break it down.
If you only want the Village Roadshow Escape Pass and one other activity, you'll be paying $179 in total for that Klook Pass. The theme park combo ticket is $159 by itself so you're getting a second activity for $20. The most expensive second activity is the TreeTop Challenge high ropes course at Tamborine Mountain (which looks epic by the way!) for $65, so you'd be saving $45 on this.
The theme park ticket + three attractions is $259, and if you added on the three most expensive attractions you'll be saving $84 compared to the retail price.
The lowest value combination would be the theme park ticket and the 3D Art Museum Ticket, you'd be paying $179 instead of retail price for both of $182, saving just $3 in total 🙃 BUT if you were gonna do both of these experiences anyway, why not take advantage of the $3 saving and buy three 7-Eleven Slurpees instead?
Is the Klook Pass worth it?
The Gold Coast Klook Passes are definitely worth it if you are considering doing two or more activities, because you're guaranteed to save at least a bit of money. You'll obviously save the most money if you're planning on booking the higher value attractions, but even saving a few dollars per person can add up!
One thing to note though is that for the Movie World Klook Pass, to make it worth it you will want to be spending two or three days at the theme parks. This pass includes three day entry to Movie World, Sea World and Wet n' Wild, which is valued at $159 (compared to the full pass at only $179), however a single day ticket to Movie World only (not the other two parks) is $109 which means you wouldn't be saving any money with the pass. If you just want to try one park for one day then book a single ticket and book any other activities separately, but if you're keen for two or three parks and/or two or three days then the Klook Pass is absolutely the way to go to get the best bang for your buck.
What about the other Klook Passes around the world?
As I mentioned before, there are a bunch of other Klook Passes around the world that I'll hopefully be able to test and review on my upcoming round the world solo trip.
Here are the highest possible savings on each one:
Every pass is worth looking into if you're visiting that destination, but some of these passes are particularly impressive based on the potential discount and the activities.
The New Zealand Icons pass looks brilliant, with the option to choose 2, 3 or 4 activities from a long list that includes Hobbiton, the Shotover Jet, a Milford Sound cruise, Hell's Gate in Rotorua, ziplining in Waiheke and many more. Most visitors to New Zealand would do at least two of those, if not more! Definitely worth checking out the Klook New Zealand Pass if you have any of these on your New Zealand bucket list.
The Singapore Multi Attractions Pass is also a definite must-buy if you want to do two or more of Universal Studios, Gardens by the Bay, the cable car, Marina Bay Sands, FUTURE WORLD, the zoo or the Night Safari (plus other activities).
And in Paris, the Klook Pass lets you choose from attractions including Disneyland Paris, the Eiffel Tower, a River Seine cruise, a Mont St Michel day tour, the Louvre and the Palace of Versailles, to name a few.
---
Thanks to my long-term partners at Klook for sponsoring this blog post. As always, all opinions are my own and are based on my personal experience.