Are you planning your first ever international trip but you're not sure where to go? From summertime sojourns to city breaks to epic extended getaways, here are some of the best countries to visit for first-time travellers.
Travelling internationally for the first time can be a daunting step to take, but it's the gateway to an incredible life of adventure.
The benefits of travel are undeniable — it opens your mind to other ways of life, you learn to solve problems and overcome obstacles, and it can help you build a network of friends all over the globe. But that doesn't mean it's easy, and even choosing your first destination to travel to can be intimidating.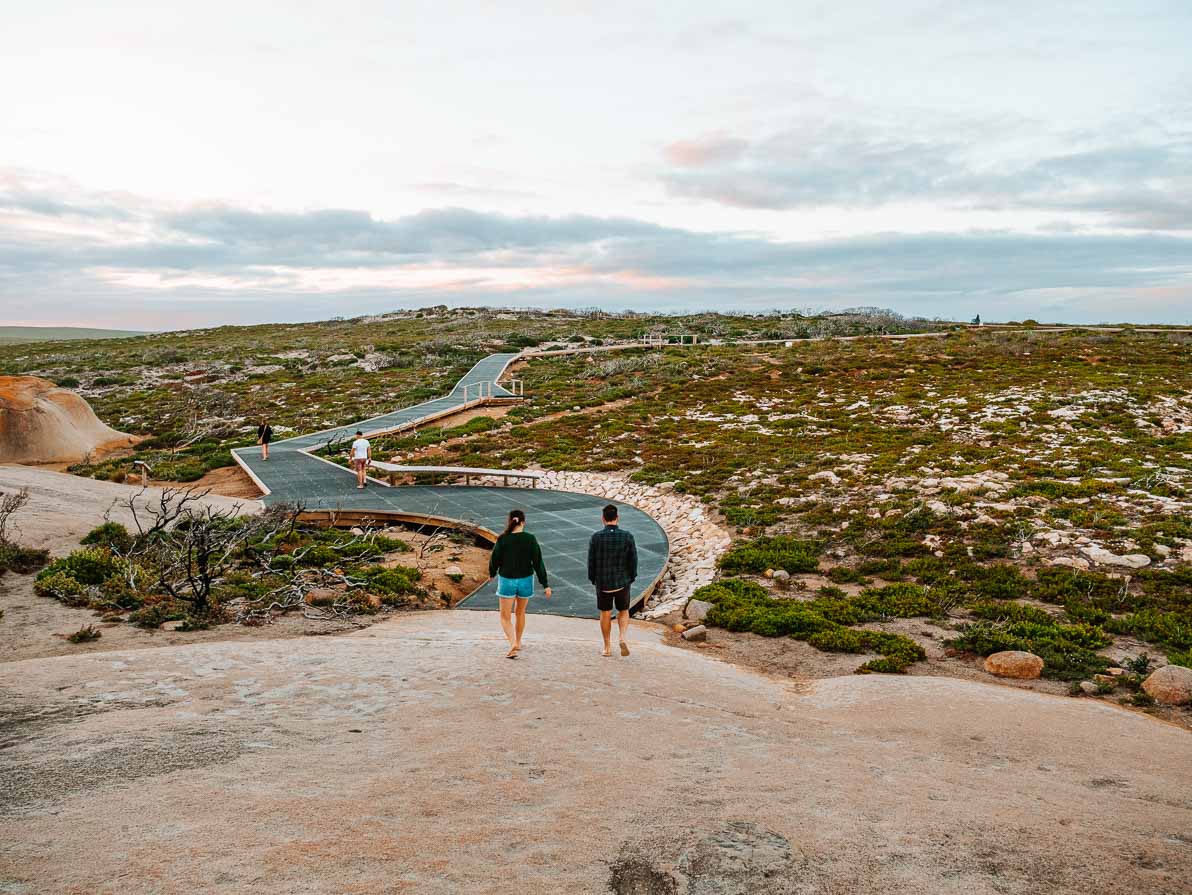 The best countries to visit for first-time travellers are ones that are safe, simple to get around, easy to reach and don't require too much work in terms of logistics. Being able to communicate easily is also a game changer, and being affordable doesn't go amiss for a first trip.
So with all those in mind, here are some suggestions for the best places to visit for your first international trip, as well as what's important to consider when deciding on your destination.
---
How to choose where to visit for your first trip
Let's consider what's important while planning your first overseas trip.
Distance from home
If you're worried about being far from home, consider choosing a destination that's closer both in terms of distance and in terms of logistics.
Taking your first trip away from your friends and family and being on the other side of the world, a 30+ hour journey with multiple stopovers to get home in case of emergency is probably not going to make you feel very secure. For anyone who is not a keen or confident flyer, or who has responsibilities at home that make you feel like you need to be within easy reach, start off somewhere close to home to give you the best chance at enjoying your trip (and then being able to venture further next time).
Ease of communication
Once your travel skills are honed, visiting somewhere with a totally different language and minimal English speakers will be more thrilling than threatening, but in the meantime visiting somewhere where you can communicate easily will help your first trip run smoothly.
English-speaking countries are an obvious option, but there are also countries throughout the rest of the world where English might be a second language but is still spoken commonly, especially in tourist areas. These countries give you the best of both worlds, a cultural experience with the chance to try earn bits of another language, as well as the security of being able to converse with tourism operators, shopkeepers or doctors if necessary.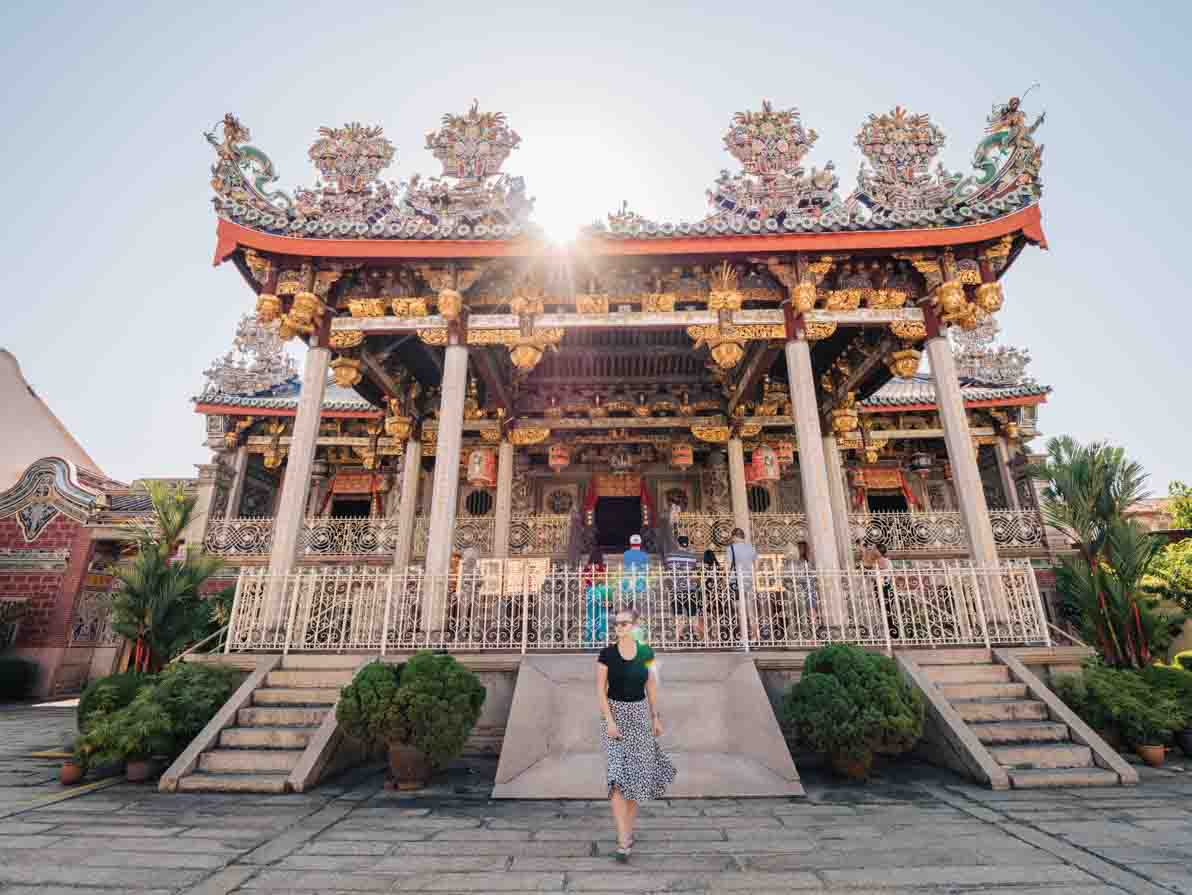 Safety
After visiting more than 60 countries I can honestly say that I've felt just as unsafe at times while being home in New Zealand as I have while travelling, so I wholeheartedly disagree with the sentiment that travel is unsafe, particularly solo female travel. Risks and dangers can be found in literally every country in the world, so don't let the unknown stop you from trying new things.
In saying that though, for your first trip you certainly want to choose somewhere that's not going to have too many risks you need to consider. Choose a country with low crime rates, trustworthy police and no current economic, political or natural turmoil.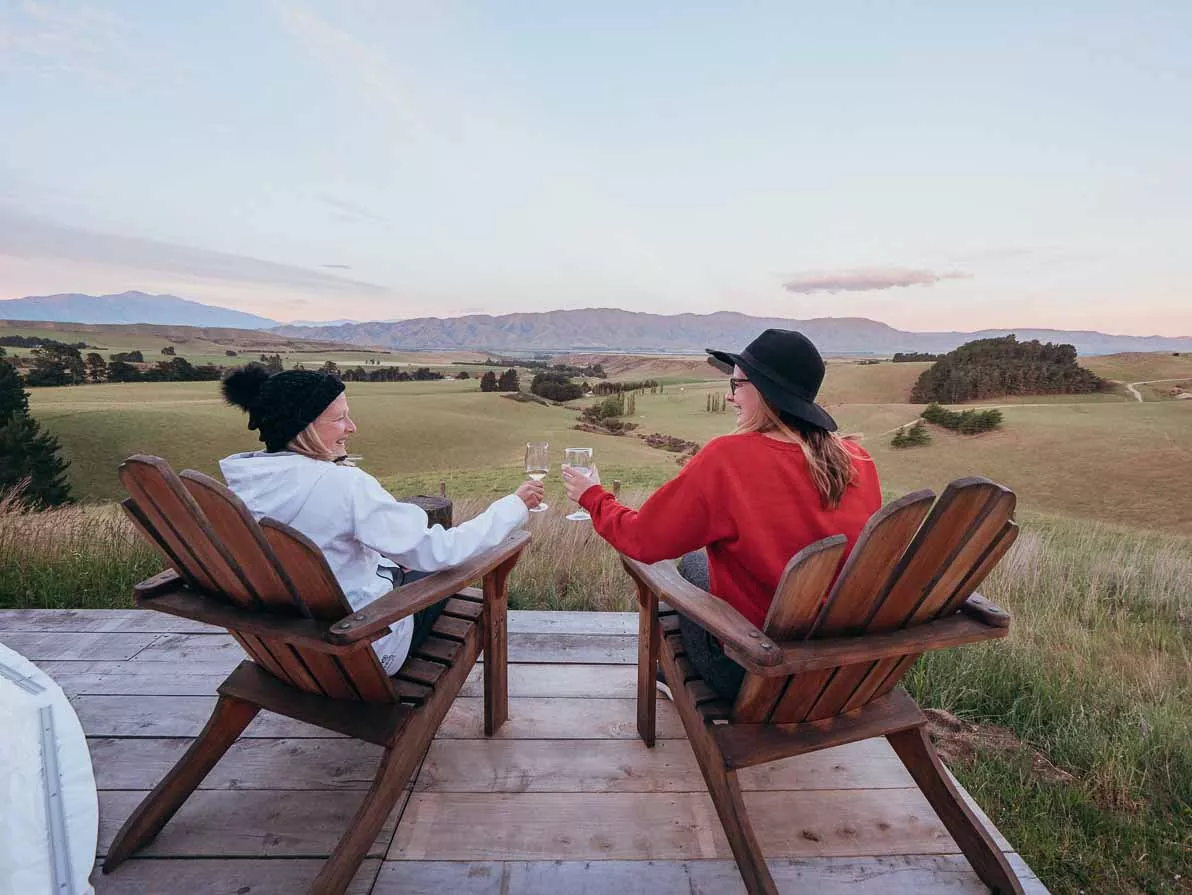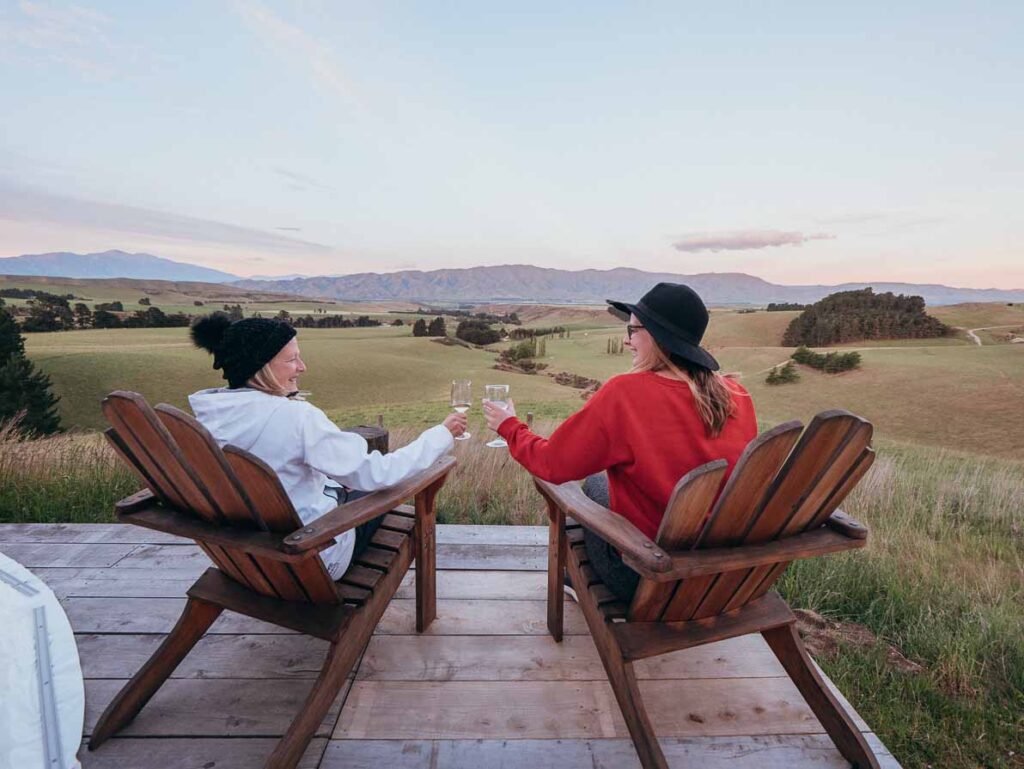 Infrastructure
An off-grid adventure into the Amazon rainforest might sound tempting, but if you've never experienced adventure travel, don't like being away from your phone or computer and have only ever slept in comfortable hotels, perhaps it's not the best idea for your first trip overseas.
To ease into the craziness of travel, starting somewhere with reliable infrastructure can help with culture shock and the potential resulting homesickness. Speedy WiFi, rideshare apps, public transport, tap water that's not going to make you sick, and the ability to pay with your credit card, are the type of home comforts that will make your first international trip easier and more enjoyable.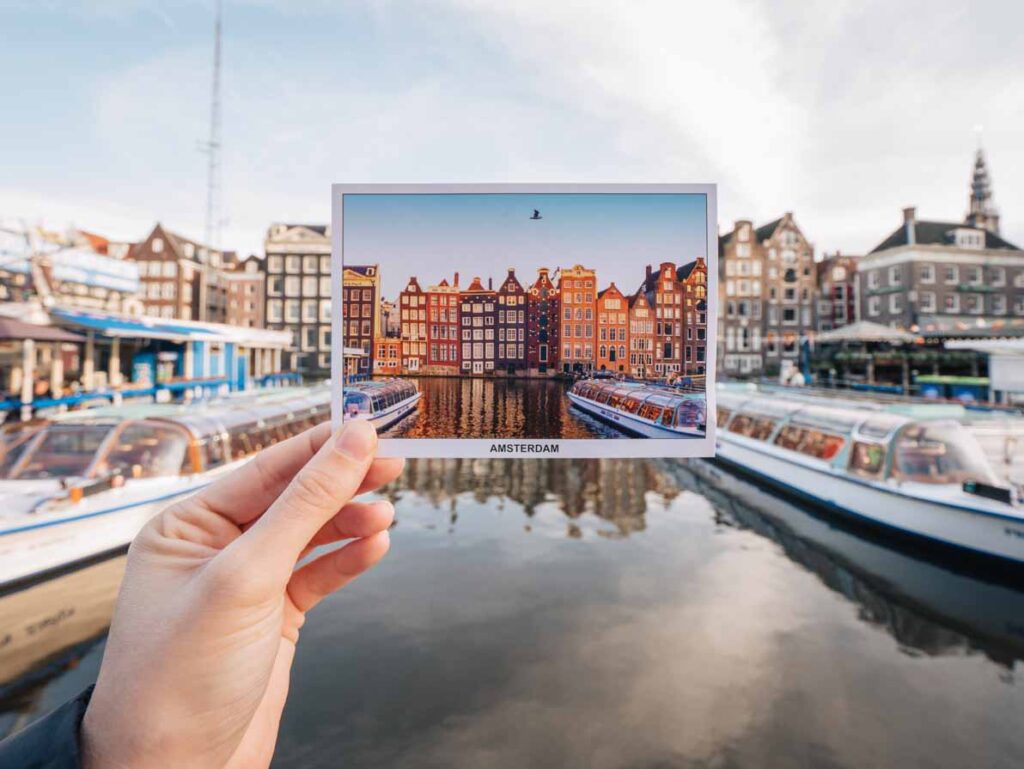 ---
A summary of the best countries for first-time travellers
Best for a city break: The USA or UK
Best for a road trip: Iceland
Best for active adventures: New Zealand
Best for sun, surf and sand: Australia
Best for an island escape: Indonesia
Best for a cultural experience: Thailand
Best for an extended trip: Europe
---
The best countries to visit for first-time travellers
Best for a city break: The USA or UK
A city break is an easy option for your first international, because it typically requires a simple direct flight, a single airport transfer and only one accommodation booking, with public transport access to the majority of the tourist landmarks you'll want to see.
Depending on where you're coming from and how far you want to be from home, the USA and the UK both make fantastic first-time travel destinations. You could spend a weekend watching shows and eating your way around New York City, enjoy bike rides and bay cruises in San Francisco, wander down Rodeo Drive and rollerblade the paths of Venice Beach in LA, or head to London in the UK for a history lesson combined with rich culture.
Other cities to consider are Boston, New Orleans, San Diego or Portland in the USA, or Edinburgh, Manchester or Belfast in the UK.
First-time travel tip for the USA: Travel insurance is a necessity for every international trip you take, but even more so for the USA. Something as simple as a sprained wrist that requires an x-ray or a bad tummy bug that takes you to an after hours doctor could set you back literally thousands of dollars. I use Covermore New Zealand insurance and swear by them (there's also Covermore Australia for my Aussie readers), but if you're from somewhere else then World Nomads (better coverage, more expensive) or SafetyWing (lower coverage, cheaper) are my two other recommendations.
Read more about the USA: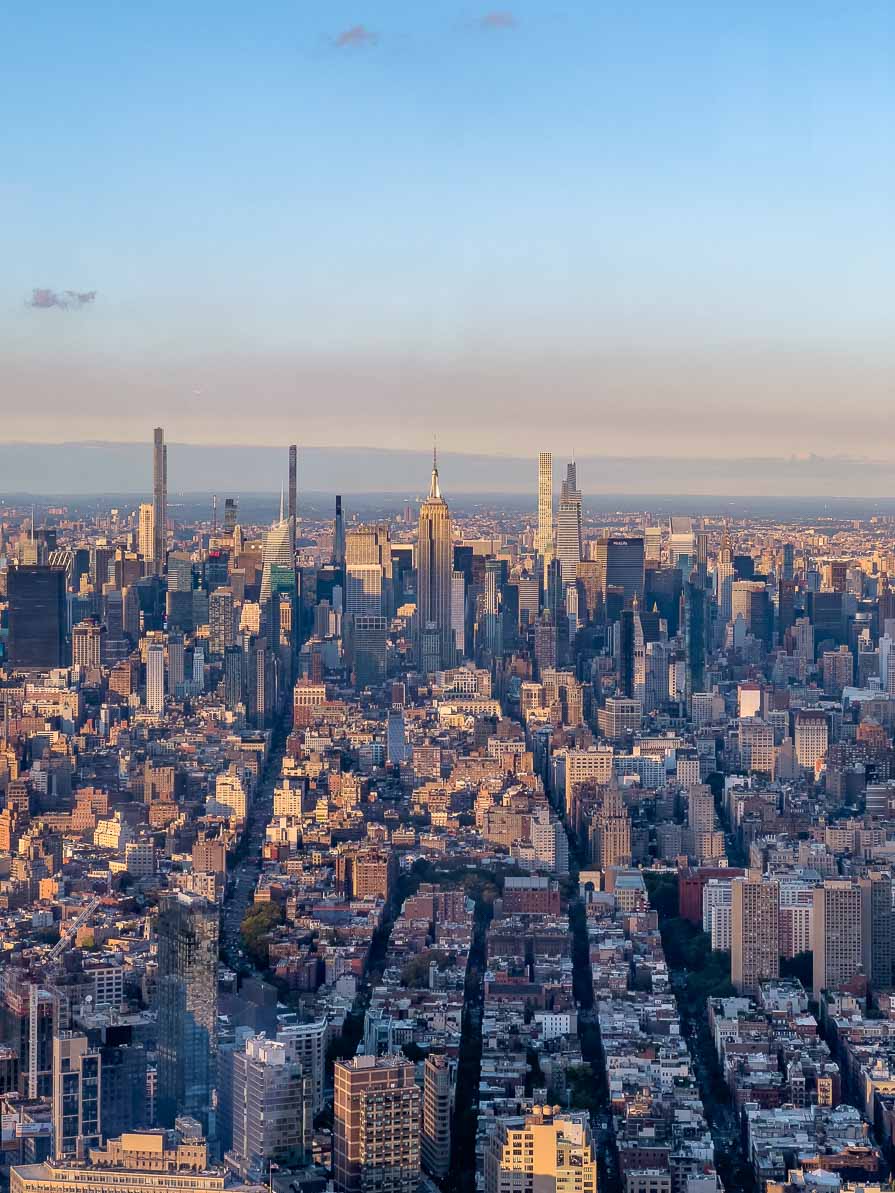 Best for a road trip: Iceland
Iceland is best known for being one of the best places to see the Northern Lights, but what's lesser known is that it's actually an incredible road trip destination at any time of the year.
This remote island in the North Atlantic Ocean is one of the safest countries in the world with barely any crime at all, it's small and easy to get around by car or campervan, and it offers some of the most diverse landscapes, where you can soak in natural thermal pools, walk along black sand beaches, stand next to thundering waterfalls and stand under the dancing aurora in winter or midnight sun in summer.
First-time travel tip for Iceland: Damn, this country is EXPENSIVE. If you're travelling on a budget then be sure to pre-plan your route and activities to make sure you set aside enough money, book in advance to get the best deals on flights and accommodation, and try to stay at hostels or guesthouses with self-catering facilities so you can cook your own food rather than splurging for every meal at a café or restaurant (the food generally isn't that good anyway!).
Read more about Iceland:
Best for active adventures: New Zealand
My home country of New Zealand is equal amounts 'chill' and 'thrill', making it ideal for first-time travellers, particularly those who love the outdoors.
What New Zealand lacks in transport infrastructure (our public transport is pretty useless and our train network is nearly non-existent!), it absolutely makes up for with friendly and helpful locals, stunning scenery and an endless selection of things to see and do. From eye-opening cultural experiences in Rotorua to ocean adventures from the Bay of Islands to adrenaline activities in Queenstown, I can guarantee that this will be a first-time trip you'll remember forever.
If you're looking for somewhere to go from Australia then New Zealand is a no-brainer for your first international trip, from the UK or USA it's a much longer trek, but I promise it's worth it!
First-time travel tip for New Zealand: The country is best explored by car or campervan, and these need to be booked in advance to make sure you get a good deal. If you're not confident driving or if you're travelling solo and can't afford to cover car + fuel costs then you could do a hop-on hop-off bus pass like Kiwi Experience, or simply fly into one of the major cities like Auckland or Queenstown and do day trips/overnight tours from there.
Read more about New Zealand: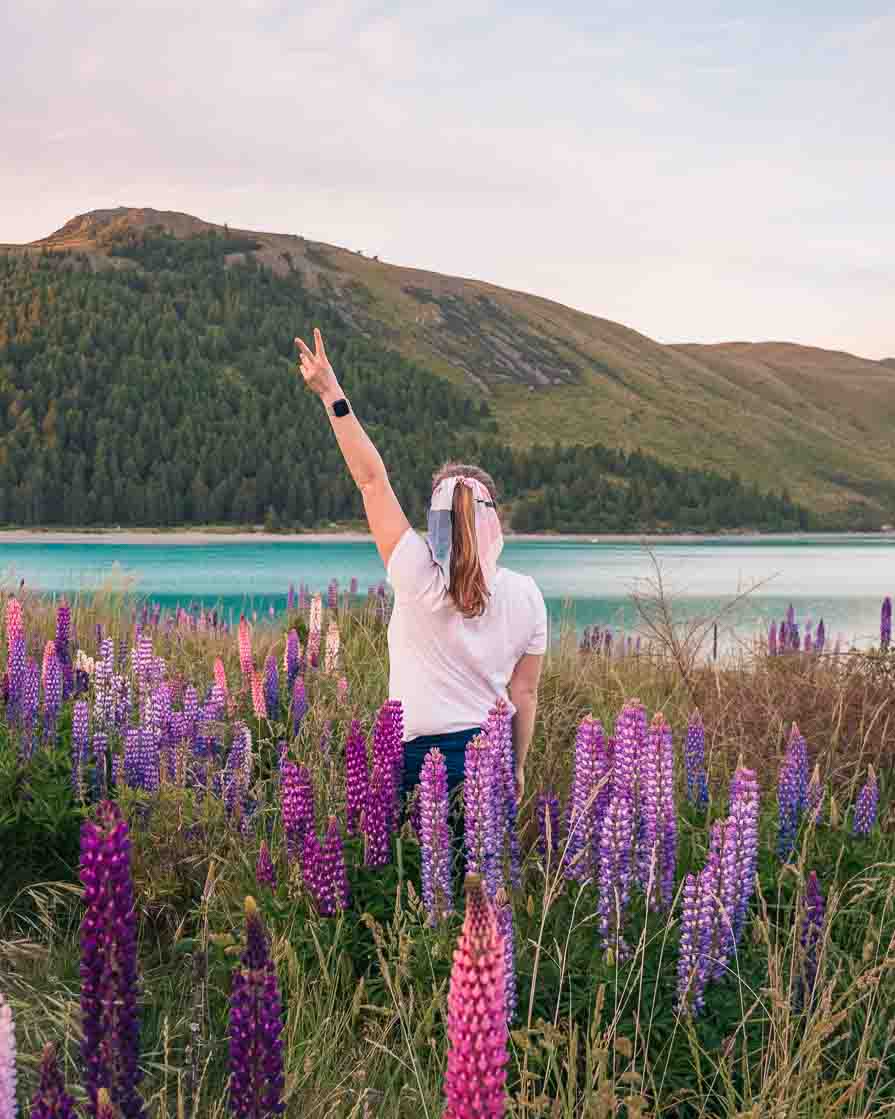 Best for sun, sand and surf: Australia
Another perfect first-time travel destination is Australia, where you can take your pick from buzzing cosmopolitan cities to magnificent coastlines to remote, untouched pockets of desert.
Australia is super laidback, the cities are fairly easy to navigate, and there's lots of day trips to major tourist spots like the Great Barrier Reef, Blue Mountains and Great Ocean Road. It's got a similar vibe to New Zealand in that the locals are very down-to-earth and approachable, but with better public transport, longer drives and an overall warmer climate.
Head to Sydney for a mix of fancy bars, bustling beaches and nearby adventures like the Blue Mountains or Sapphire Coast, visit Melbourne to get amongst a stellar culinary scene or to drive the world-renowned Great Ocean Road, see the sacred rock Uluru in the Northern Territory's outback, or spend your trip exploring reefs and rainforests in tropical Queensland.
First-time travel tip for Australia: Australia is another great road trip destination, however the country is HUGE and the drives between tourist cities/towns can be up to 5/6/7 hours. If you want to drive on your trip but only have a couple of weeks then I'd recommend sticking to one state, like Queensland for tropical adventures, South Australia for wine and food, or Tasmania for untouched coastlines.
Read more about Australia: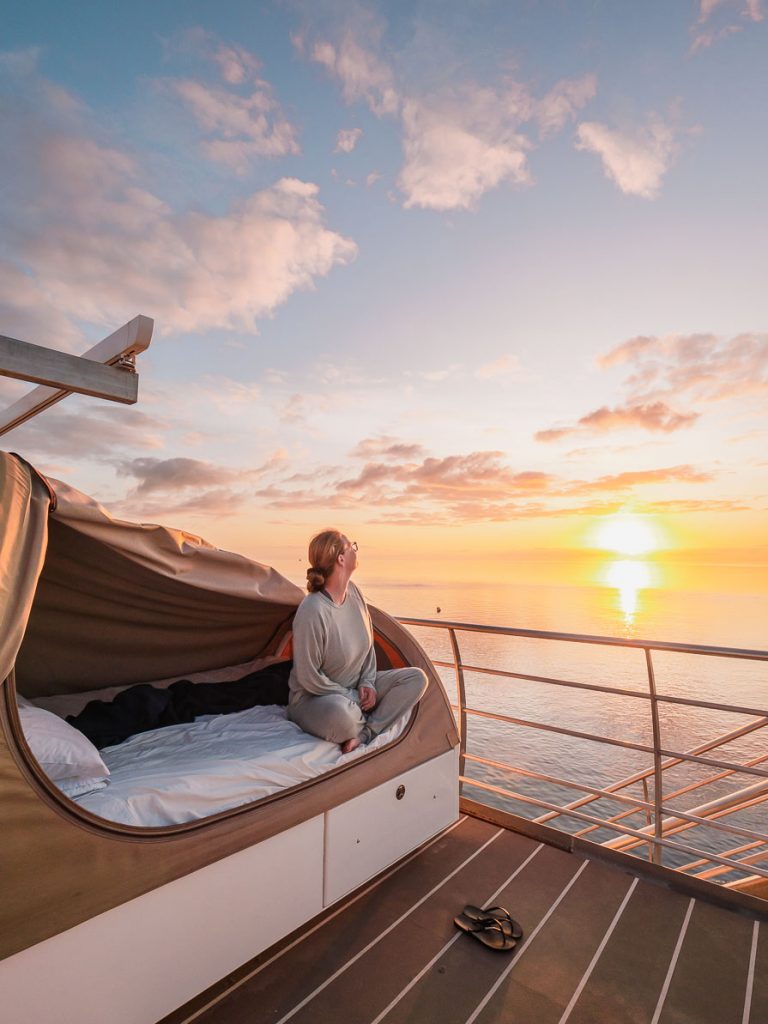 Best value for money: Bali, Indonesia
Note: I am fully aware that Bali isn't a country and is in fact part of Indonesia, but I'm specifying Bali here because it's basically been built for tourists and is a much smoother travel experience than other parts of Indonesia.
There are plenty of places that offer incredible value for your tourist dollars, but with cheap prices often comes compromises in other areas, particularly around safety, infrastructure and ease of travel. The Indonesian island of Bali however has somehow combined both budget-friendly prices with a *reasonably* straightforward travel experience that's not too hard to navigate for first-time travellers.
Crazy cheap flights from Australia means that Bali has long been a popular holiday destination for Western travellers, and for better or for worse (depending on how you look at it), the island has been set up for package holidays and beach breaks that might be trickier to plan in other equally-cheap parts of Asia.
To keep it super simple you could simply book a beachfront resort in Seminyak or Canggu, add on day trips like the monkey forest in Ubud or the rugged island of Nusa Penida, or split your time between Bali's beaches, the lush interior, lesser-visited coastal gems and nearby islands for a more intrepid adventure.
First-time travel tip for Bali: There are more safety concerns in Bali than in many other places on this list, but that just means you need to be extra cautious with your valuables. Pickpocketing is fairly common here, so keep your phone in a zipped cross-body bag, don't flaunt expensive items like cameras or jewellery, and take out travel insurance that covers theft. In terms of personal safety, I've never felt like I was in danger in Bali.
Best for a cultural experience: Thailand
I know that Thailand is known for being crazy, chaotic and an assault on the senses, but just hear me out! Thanks to a thriving tourism industry, lovely locals and extremely affordable transport, accommodation and activities, the Land of Smiles is actually a fantastic first-time travel destination if you're keen to get just a little bit out of your comfort zone.
I'll be honest, arriving in Bangkok is A LOT to deal with. Non-stop horns honking from wild taxi drivers and speedy tuk-tuks, strong scents wafting from street food markets, and neon signs promoting cocktail buckets and ping-pong shows (don't Google that), the intensity of Thailand's capital city might have you questioning your decisions. But with a bit of pre-planning, research and confidence, give Thailand a chance and it might just become your all-time favourite destination.
For your first trip to Thailand I'd recommend visiting Bangkok, one of the island areas (like Phuket and Krabi on the west side or Koh Samui and Koh Tao on the east side), and the more chilled out northern city of Chiang Mai. To keep your trip as smooth as possible you can pre-book airport transfers, use a rideshare app like Grab for transport, check reviews of hostels and hotels to avoid anywhere with security or cleanliness issues, and book day trips and experiences to reduce having to organise every moment of every day,
First-time travel tip for Thailand: Thailand has plenty of tourist traps, like Khao San Road in Bangkok and Patong in Phuket, which are absolutely overrun with Western travellers, packed with ridiculously high-priced bars and restaurants, and don't even have an ounce of culture. Avoid these spots like the plague!
Best for an extended trip: Europe
Europe is a big place and some cities/countries are more certainly travel-friendly than others, but overall the continent is an incredible option for your first international trip if you've got weeks or months to spend exploring.
Thanks to the convenient Schengen Zone which minimises border controls between many countries, as well as a fantastic network of trains and many low-cost airlines offering crazy cheap flights between major cities, Europe boasts a dazzlingly diverse range of tourism experiences, natural landscapes and historical landmarks all within fairly easy reach.
A classic first-time Europe trip might include London, Paris and Amsterdam (easily linked by train), for a more cultural experience you could split your time between Italy, Switzerland and Austria, or for a summer getaway you could enjoy the Mediterranean coastline of Croatia or Greece.
First-time travel tip for Europe: After spending a few months exploring Europe by train last year I am now a total convert for train travel! It's a brilliant way to avoid the stress of airports, it offers much better flexibility than having to lock in flights weeks in advance, and there are added bonuses of great scenery in some parts of Europe as well as the option to stop off at smaller towns for a few hours before restarting your journey. If you're considering train travel in Europe then I'd highly recommend considering a Eurail Pass to save money on train tickets, it can end up being way more affordable than you'd think (I saved more than €1400 by using my Eurail Pass).
Read more about Europe: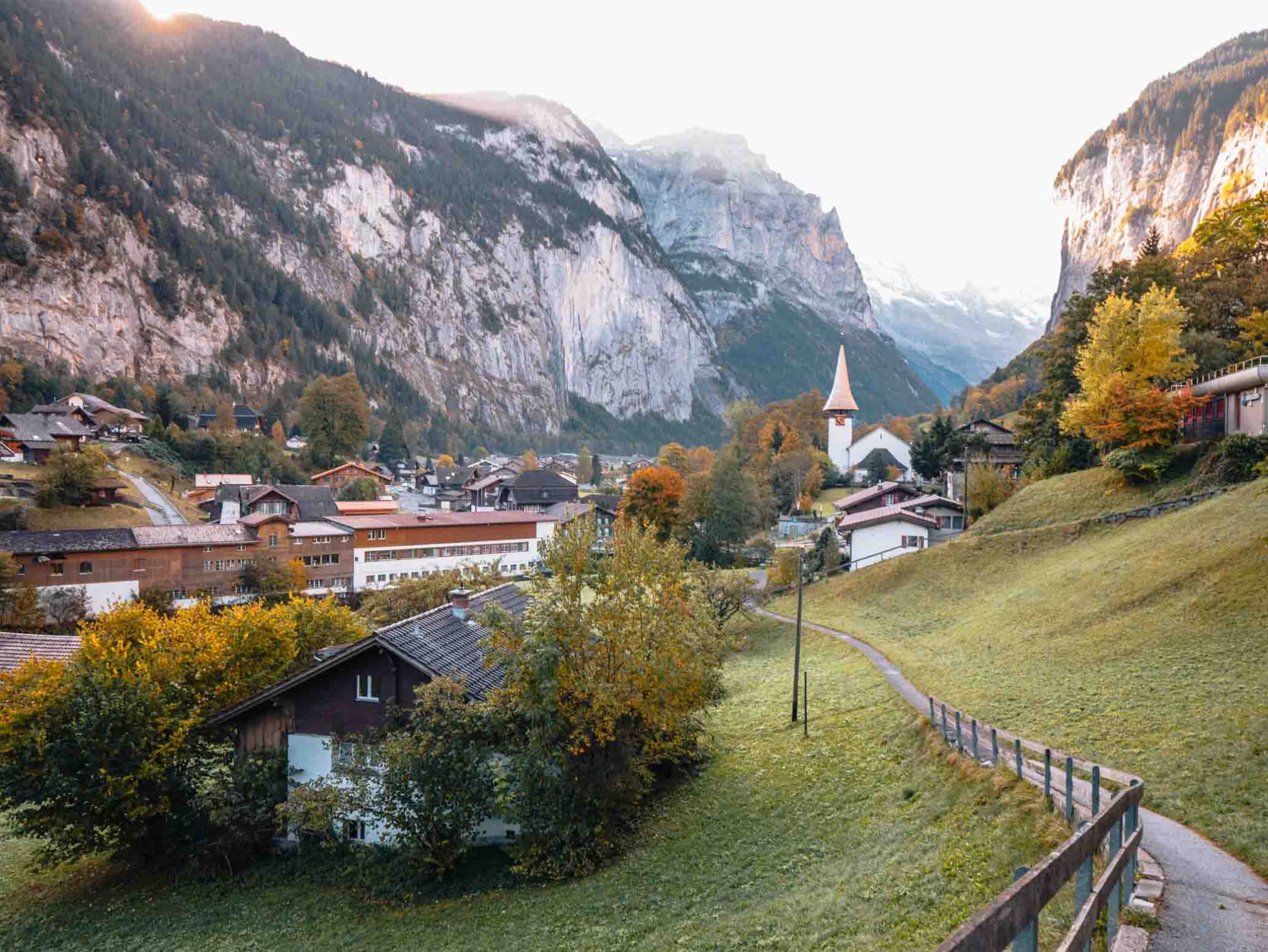 ---
There you have it, a bunch of ideas on the best countries to visit for first-time travellers! I hope this post has helped you get some inspiration for your first international trip. Happy travels!