Planning a trip to New York City on a budget? The Go City New York Pass gives you access to a bunch of iconic New York attractions while saving up to 41% on their usual ticket prices. Here's a detailed review of the Go City New York Pass, calculations on what you could save, and the final verdict on if the Go City New York Pass is worth it.
Let's hear it for New York! Hands down one of my all-time favourite cities, it's absolutely humming with epic entertainment, world-class attractions, incredible food and loads more.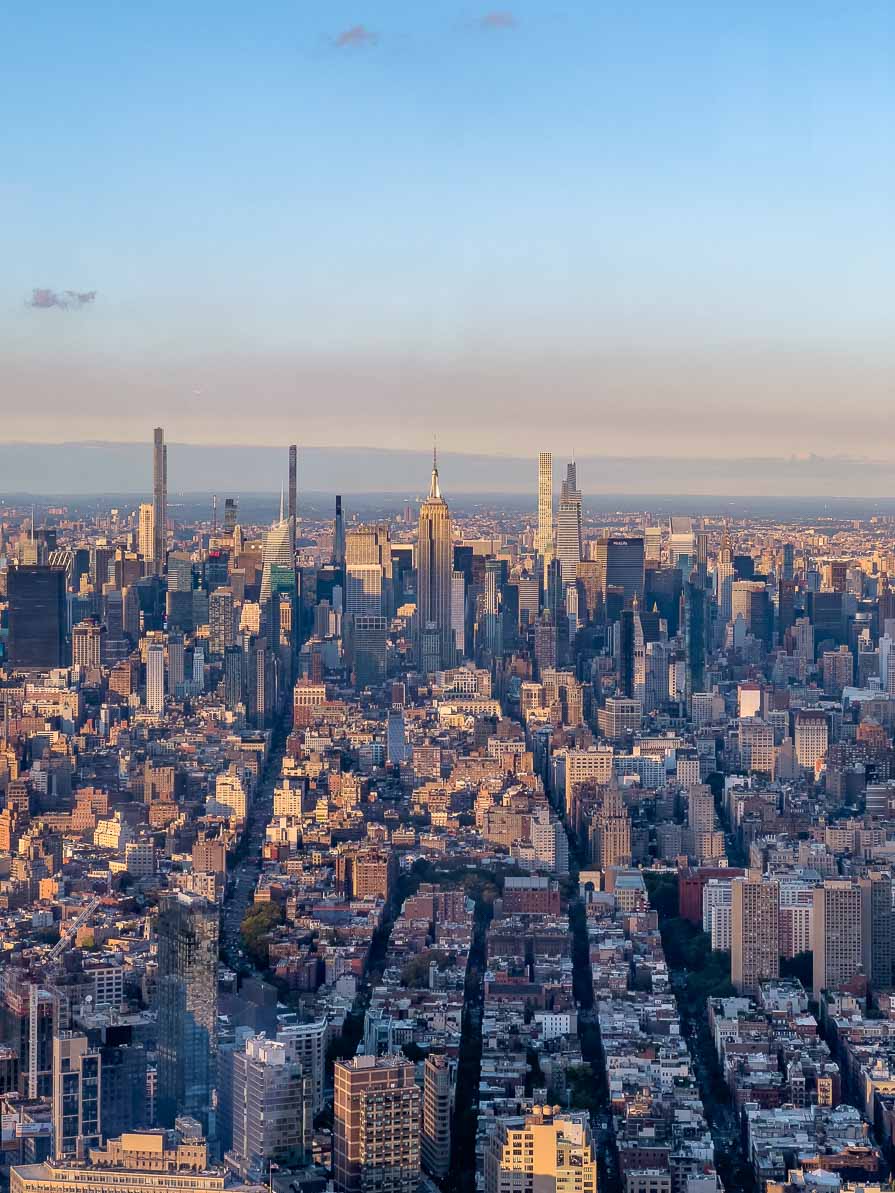 But as the famous saying goes, with great sightseeing opportunities comes great stress on the budget. Or something like that…
Yep, it'll come as no surprise to anyone reading this that New York is up there with the most expensive tourist destinations in the world. While there are ways to visit New York City on a budget (like staying outside of Manhattan, sticking to free activities and cooking all your own food), most New York visitors want to tick off at least a few major attractions like the famous observation decks, museums and city tours. That's where the Go City New York Pass comes in.
Go City's New York Pass offers brilliant value for many of the most popular attractions and experiences New York has to offer, and it's perfect for travellers who plan on visiting iconic spots like the Empire State Building, Top of the Rock, the 9/11 Memorial Museum and more.
In this Go City New York Pass review I'll explain exactly what the pass offers, who it's best for, the discounts you can get with it, my exact Go City New York itinerary and then a final verdict on if it's worth it. Read on to find out!
Please note: The prices in this review are up to date as of my New York trip which was early October 2022. Prices of the passes as well as the included activities can obviously change without notice so I always recommend price-checking things yourself to make sure you've got the correct info.
Disclosure: This post is part of a partnership with Go City. As always, everything I write about on this blog is based on my personal travel experience and I only recommend products and brands that truly bring value to you, my readers.
---
What is Go City?
Go City is the world's largest sightseeing pass business, and they offer money-saving tourist passes in more than 30 destinations around the world, including New York (obviously), London, Paris, Dubai, Sydney and many more.
Their passes offer access to lots of the main tourist attractions in each city, including museums, galleries, bus tours, walking tours and interactive experiences. Simply purchase the pass, download the app and show your pass at the different venues to get in (note that some attractions require reservations, more on that soon).
Go City offers All-Inclusive passes for some of their cities, where you choose your length of stay (in days) and you get access to all the attractions on the list, but most of the cities instead offer the chance to choose a certain number of attractions and then you can visit them at your own pace.
---
What is the Go City New York Pass?
Go City offers two different passes in New York City: the All-Inclusive Pass and the Explorer Pass.
The All-Inclusive Pass is the pass that I used, it gives you access to 95 New York attractions over the number of days that you choose (either 1, 2, 3, 4, 5, 7 or 10 days).
The Explorer Pass on the other hand lets you choose a set number of attractions (2, 3, 4, 5, 6, 7 or 10 attractions) and you have 60 days to use the pass.
---
Who is the Go City New York Pass for?
The Go City Pass is ideal for any visitors (or even locals!) who know that they want to tick off at least a few different major tourist attractions.
The All-Inclusive Pass is best for people who:
Have a limited time in New York
Want to tick a bunch of things off their bucket list
Prefer a fast-paced day of exploring rather than a slow wander through neighbourhoods or museums
Are happy to get up early and get home late to maximise their time in the city
The Explorer Pass is best suited to travellers who:
Have a limited time in the city but only have a few absolute must-do activities they want to experience
OR have an extended time in the city and want to spread out their activities over their stay
Enjoy a slower pace and want to take their time at museums, galleries, etc.
---
What does the Go City New York Pass cost?
The All-Inclusive Pass prices (in USD) are:
1 day for $147
2 days for $219 ($109.50 per day)
3 days for $299 ($99.67 per day)
4 days for $334 ($83.50 per day)
5 days for $374 ($74.80 per day)
7 days for $434 ($62 per day)
10 days for $499 ($49.90 per day)
Note: At the time of writing (October 2022) Go City has a sale on their All-Inclusive Passes which actually gives you between 5-30% off the prices above, but I want to use the usual retail pricing for all the calculations to show the value of a full-priced pass. Check the current pricing of the Go City All-Inclusive Pass right here.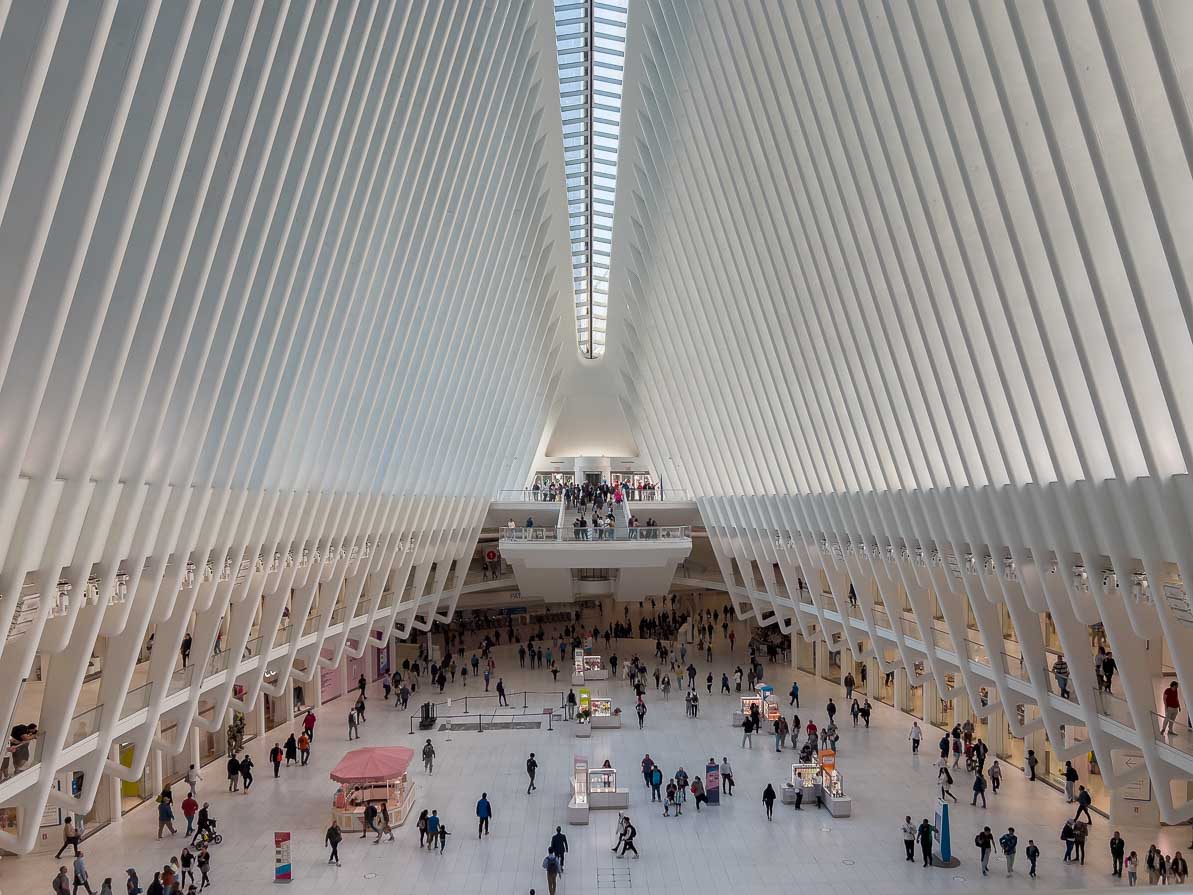 The Explorer Pass prices are:
2 choices for $74 ($37 each)
3 choices for $104 ($34.67 each)
4 choices for $139 ($34.75 each)
5 choices for $164 ($32.80 each)
6 choices for $184 ($30.67 each)
7 choices for $204 ($29.14 each)
10 choices for $249 ($24.90 each)
As you can see, the more days you want for your All-Inclusive Pass or the more attractions you want for your Explorer Pass, the better value you get.
---
What experiences are included in the Go City New York Pass?
There are 95 activities included in the All-Inclusive Pass and there are 82 attractions to choose from with the Explorer Pass. I won't list them all but you can see the All-Inclusive inclusions here and the Explorer Pass options here.
Some of the main attractions included in both passes are:
The All-Inclusive Pass does have some attractions that you can't get in the Explorer Pass but these are mainly museums including the Smithsonian Design Museum, Museum of Arts and Design, New Museum, Brooklyn Museum of Art and more.
---
How much money can you save with the Go City New York Pass?
Let's get into the nitty gritty calculations to see how much you could save with one of the Go City New York passes.
The way I like to make the most of these passes is by sorting the options by most expensive to least expensive and then looking through the higher-priced attractions to see which ones I'd like to do. Luckily the Go City website lets you do this super easily! Just head to the pass pages, click 'Sort' and select 'Normal price'.
The most expensive activity available for both passes is The Ride, which is a unique NYC bus tour in a sidewalk-facing panoramic-windowed bus around Times Square and the Theater District, including brilliant guides and some amazing street performances. It's hard to explain, you kind of have to experience it to understand it, but if you're a fan of Broadway and theatre and enjoy the gaudy, overwhelming energy of Times Square then this is definitely something to add to your New York itinerary.
The Ride is worth $99 if you paid retail price so this alone makes the Explorer 2-choice pass worth it, you'd be getting 25% off The Ride and a free activity on top.
If The Ride isn't your thing then no worries, you can still get decent discounts on many other combinations of activities.
A classic New York tourist itinerary might include the following (with their usual price in brackets):
The Empire State Building ( $47.91)
Top of the Rock ($43.55)
One World Observatory ($44.65)
Hop-on hop-off bus ($59.99)
An evening harbour cruise ($44)
Total value of $240.10
If you bought a 5-attraction Explorer Pass for $164, you're saving $76.10! And if you wanted to cram these into one day (you'd be busy but it's doable) you could get the 1-day All-Inclusive Pass for just $147 and save a whopping $93 or almost 40%.
If you could fit in a couple more days of exploring and add on a few more activities like the following:
9/11 Museum ($28)
A Food on Foot food tour ($55)
The Ride ($99)
Central Park bike tour ($51.69)
Little Italy & SoHo walking tour ($39)
Then the total value for all ten activities would be $512.79. With a 10-choice Explorer Pass for $249 you're saving more than 50%, or for you busy bees out there you could squeeze these into a three day All-Inclusive Pass for $299 (saving $213.79) and add on a few more attractions too.
---
My exact Go City New York itinerary
Day one:
Top of the Rock Observatory 9.30am-10.30am ($43.55)
The Ride 11am-12.15pm ($99)
Lower East Side food tour 1pm-3pm ($35)
The Edge 5pm-6.15pm ($43.55)
Harbour Lights City Cruise 7pm-9pm ($44)
Day two:
Central Park bike rental 9am-12pm ($45.95)
Little Italy, SoHo & Chinatown walking tour 1pm-3pm ($39)
One World Observatory 3.30pm-4.30pm ($44.65)
Empire State Building 5.30-6.30pm ($47.91)
I was going to do the Big Bus hop-on hop-off tour on day two but it wasn't going to be ideal because of the different reservations I'd made at observation decks etc. When I went to get my ticket on the morning of my second day they said that I could add another day onto the bus pass for just $20 so I did this instead, and then used the bus pass on day three in New York even though my All-Inclusive Pass had finished by then! This was a handy little travel hack.
The total value of these activities is $442.61, and the two-day All-Inclusive Pass costs only $219. Absolute bargain!
---
Things to know about the Go City Pass
Before you book your Go City New York Pass, there are some things to be aware of.
Some attractions require reservations, and peak days and times do get booked out. Reserve your observation deck times early! To find out which attractions require reservations you can just check the details in the app.
There are some surcharges for certain times or seats, like sunset at the different viewing decks (generally a $10 surcharge) and front row seats for The Ride (also $10)
The walking tours, bus tours and cruises have set departure times so if you're keen for any of these I'd suggest locking them in first and then fitting other things around them
Tips aren't included and are customary in New York for tour guides, so ensure you have some cash on you to tip at the end. I was told that 10-20% of the usual price of the tour is an appropriate tip.
---
So is the Go City New York Pass worth it?
If you're planning on multiple NYC adventures, like observation decks, bus tours, walking tours, bike rental, cruises and more, it's highly likely that the Go City Explorer or All-Inclusive Pass will save you a decent chunk of money.
Even if all you're planning on doing in New York is two of the observation decks (like the Empire State Building and the Top of the Rock Observatory), the 2-attraction Go City Explorer Pass is worth it because it'll save you almost 20% of the retail price ($74 vs. $91.46).
These passes are a brilliant way to soften the blow of a New York getaway to your wallet, and if you plan your itinerary carefully to maximise your days in the city then you could save literally hundreds of dollars!
However, if you aren't fussed on any of the viewing decks, prefer to explore independently without a tour, are happy to take public transport instead of hop-on hop-off buses and tourist cruises, and think that your time in New York will mostly be enjoying low-cost activities like museums, then the Go City Pass probably doesn't give you enough value to make it worth it.
The best way to check this though is to write down your New York must-dos, search for them on the Go City website, take note of the prices and then add them up to see if it's going to save you any money by buying a pass. Easy!
---
I hope this Go City New York Pass has helped you decide whether a Go City Pass is the right thing for your upcoming New York adventure. These tourist passes can be hit and miss sometimes but the New York Pass includes so many famous tourist attractions, so if you're planning a classic New York tourist itinerary then I can almost guarantee that it will save you money.
If you do buy one then let me know how much money you're saving in the comments!
And if you're heading to another major US city, you might be in luck because Go City has a bunch of passes all over the country.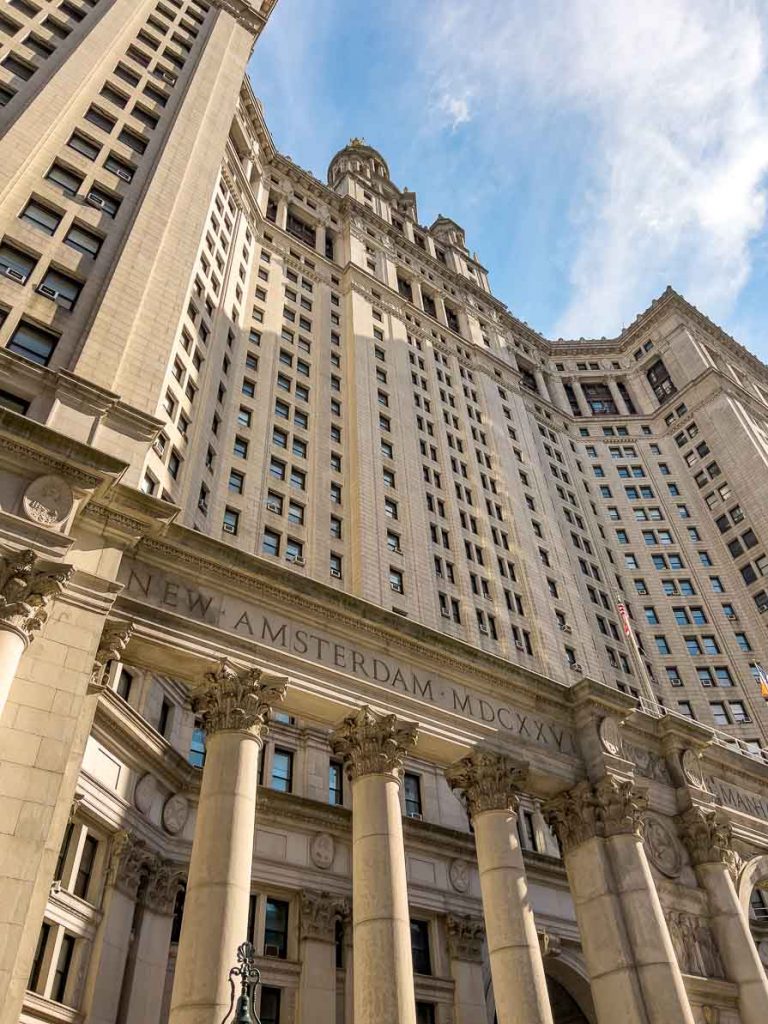 Other blogs you might be interested in: