Want to travel in your 20s but not sure where to start? Here are 15 different trips to add to your travel bucket list to tick off during this decade.
A heck of a lot happens in your 20s. From college experiences to long-term loves to fresh careers to first homes, your 20s are a decade packed with growth and change.
And while it can be tempting to rush to the traditional goal posts that society sets for us, like marriage, mortgage and babies, it's also really important to realise that for most of us, this is the time in our lives that we have the best balance of minimal responsibilities and maximum freedom. And that's something to take advantage of!
Everyone's situation is different and not everyone will have the same access or ability to travel in their 20s, but travel doesn't have to mean flying thousands of kilometres away from home and maxing out our credit card. Even a budget holiday or local adventure can do wonders for getting us out of our comfort zones, opening our eyes to other ways of life and building our self-confidence.
Whether you're heading into your 20s, on your way out of the decade, or you're already past it and want to give the decade another go just for fun, here are 15 bucket list ways to travel in your 20s.
Disclaimer before anyone comes at me in the comments: You CAN travel after your 20s. As I type this I'm planning my second multi-year round the world adventure which I hope will take me into my early to mid-30s. Travel doesn't have an age limit, these trips are just suggestions for where young travellers in their 20s could start if they're just kicking off their travel life.
---
A girls' trip (or lads' trip!)
A week or weekend away with your best girlfriends is an essential trip in your 20s. There's nothing quite like spending a day exploring an unknown city with your besties, ordering a table full of local dishes to share between your group, then making your way through the cocktail menu while dancing up a storm to 90s bangers. Ah, the dream.
Some of my all-time favourite destinations for a girls' trip are Mykonos in Greece, New York City, Turkey, and Bali in Indonesia.
---
A solo trip
I'm obsessed with solo travel (can't you tell?) so I'm a bit biased here, but I firmly believe that everyone needs to travel solo at least once in their lives, and what better time to do it than in your 20s?
Solo travel is good for the soul, and it can have an incredibly positive impact on everything from your mindset to your resilience to your self-assurance. You're forced to rely on yourself rather than on the people around you, you get to do what you want when you want without anyone getting in the way of your plans, and chances are you'll meet far more people and make more friends than if you were travelling with people you already knew.
If a solo trip abroad seems way too crazy for you, start by taking an overnight trip away from home and slowly work your way up to something bigger.
My top suggestions for your first solo trip are Australia, the UK, Thailand, and Canada.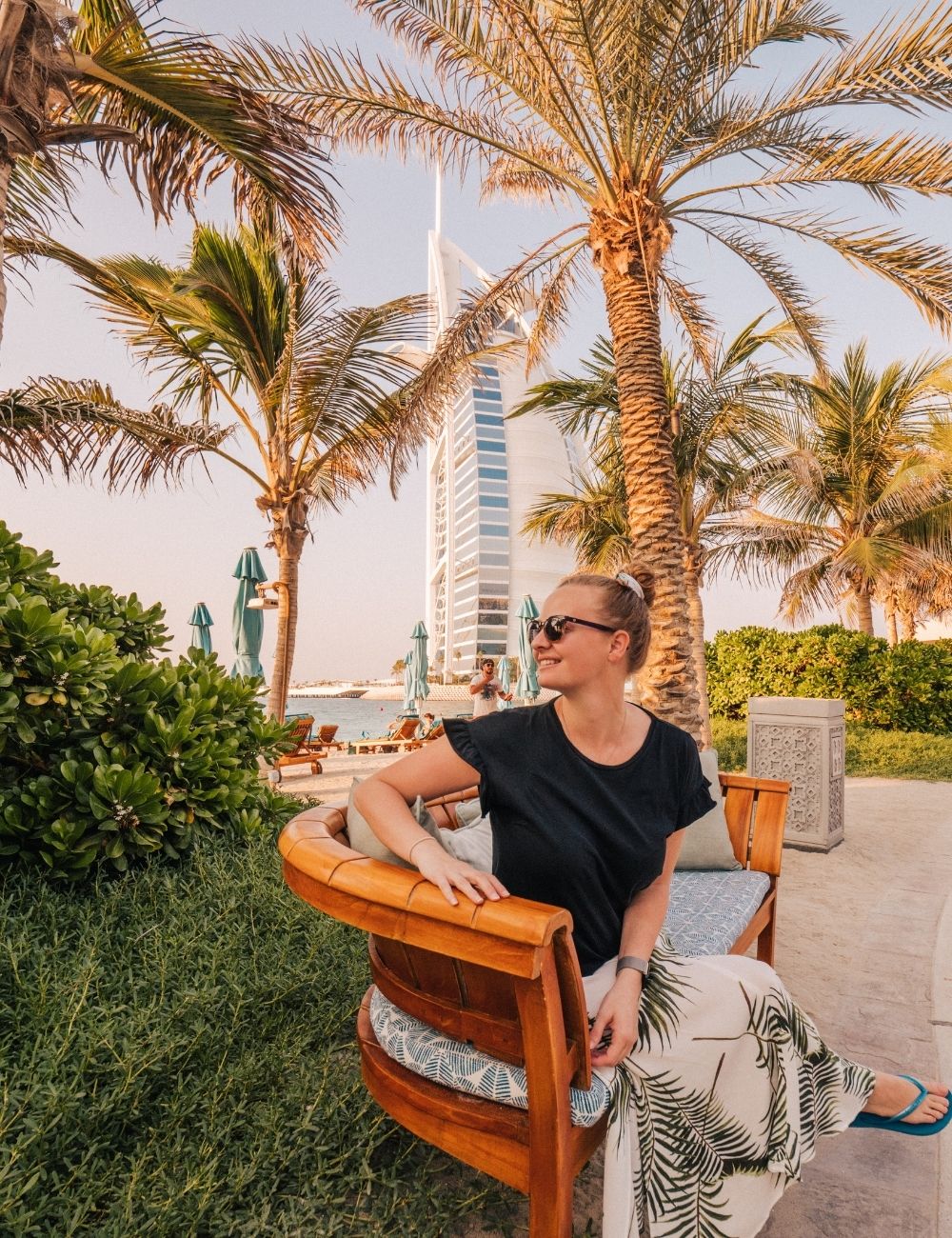 ---
A romantic getaway
Slightly off-brand for me since I am not romantic whatsoever, but taking a trip with your partner is a great way to travel in your 20s. Whether you're looking for a fly 'n' flop island holiday or an active adventure that pushes you both to your limits, travelling with someone you love is always one for the memory books.
As an added bonus, travelling as a couple is a brilliant way of testing your relationship's ability to handle a bit of pressure before you get super serious. Travel brings out a different side in people, there's logistical difficulties, financial stress and problems to solve, and the way that your potential life partner deals with these could show you some red or green flags. If they're bad to travel with, they're proooobably not going to be great to spend the rest of your life with.
(Told you I'm not romantic!)
---
An extended trip
While a couple of weeks off work for a holiday is always a treat, if you can save up your annual leave for a whole month off or even manage to request a sabbatical from your job, an extended trip is one way to learn a lot about yourself in a very short period of time.
Shorter trips can often be planned before you go, which means you can really relax and enjoy your time away. When you plan something longer than 3-4 weeks, you need to be flexible with your plans, which means going with the flow and dealing with issues on the road. Learning to roll with the punches is such an important skill to have throughout life, and gaining that skill through an epic adventure is probably the best way to get it.
Your choice of destination for an extended trip will depend on your location but many Kiwis and Aussies will opt for Europe, Europeans will opt for New Zealand or Australia, and many young travellers around the world head to Southeast Asia for a month or so of backpacking.
---
A working holiday
A month or so not long enough for you? It wasn't for me either, enter the working holiday!
A working holiday (also known as a gap year) is where young people move overseas with the main aim of travelling, but they get access to a special visa which allows them to legally work to fund their travels. There are working holiday visa options in many countries around the world including NZ, Australia, the UK, Ireland, Canada and the USA, but each country has different eligibility requirements.
There are loads of reasons to do a working holiday, but the main benefits are that you can get amongst the local life of wherever you move to, you can explore the nearby areas without a strict time limit, and it looks brilliant on any CV.
Working holiday tip: Many companies (like my desk job before being a blogger) have offices or even sister companies overseas, which can offer an easy path into taking a working holiday. Consider these future options when you're tossing up jobs to apply for, and start these conversations with your manager as early in your career as possible.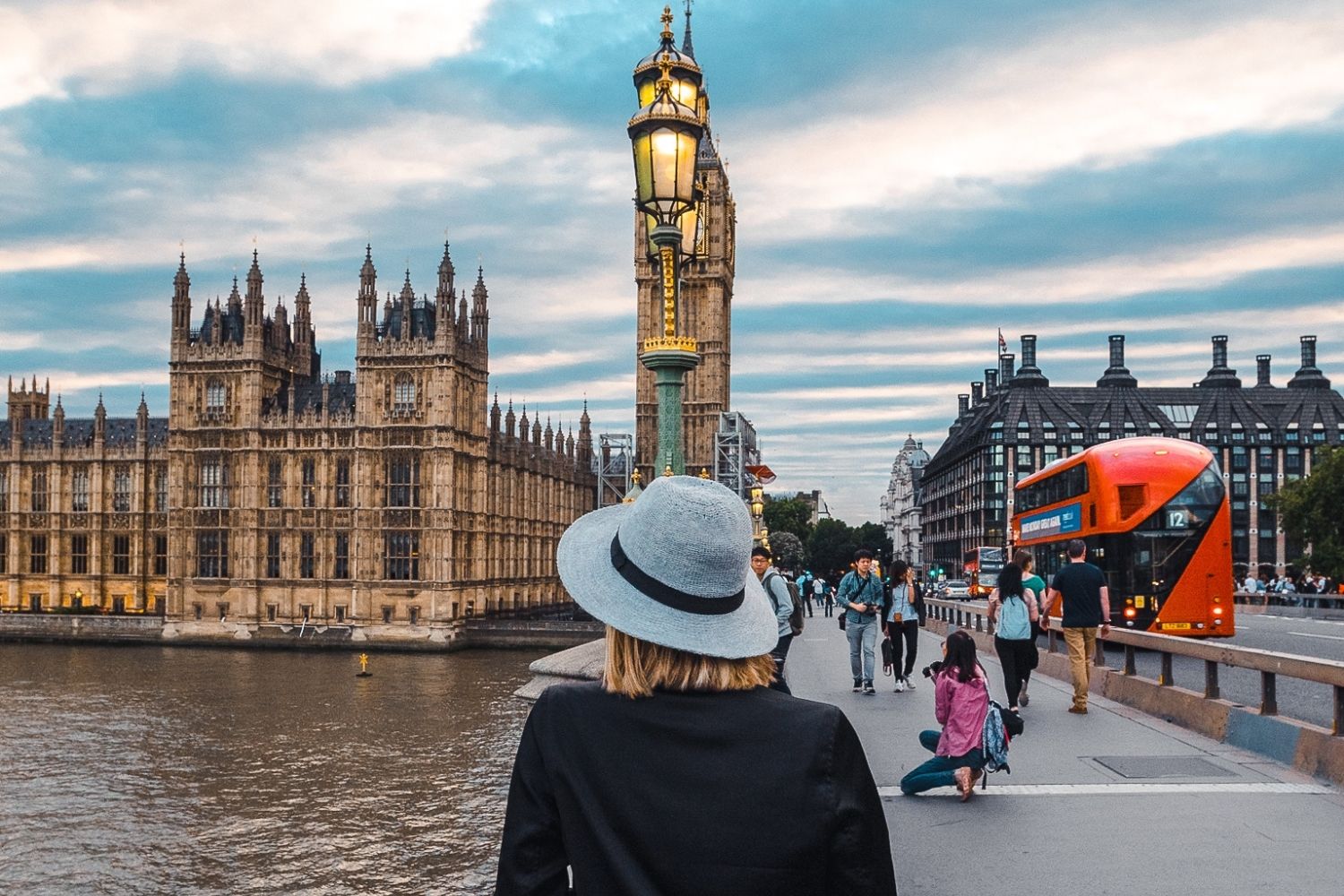 ---
A luxury getaway
Treat yourself, you deserve it! There are plenty of milestones to celebrate in our 20s, from graduations to engagements to break ups to hitting our career goals, so book a fancy hotel, pop a bottle of champagne from your sea-view balcony and enjoy the good life.
If you can't afford a full on luxury adventure (let's be honest, neither can I), consider travelling in a way I like to call "shithouse to penthouse"*. Book the majority of your trip in a cheaper, self-catering accommodation to save on nightly spend and food, then splurge on a night or two at a five star hotel. This is how I stayed at luxury hotels in Hawaii, Portugal, Mykonos and Bali without blowing out my budget.
*Shithouse to penthouse isn't a fair representation because the cheaper option could be super lovely and not shitty at all, it just needs to be cheap! But I can't change the name because nothing else is as catchy.
---
A backpacking trip
And on the totally opposite end of the scale, another bucket list trip in your 20s is a backpacker adventure where you're on a mission to make your money go as far as possible.
Whether you're making your way around the lovingly-nicknamed Banana Pancake Trail in Southeast Asia or embarking on a classic Eurotrip, a stint of hostels, overnight bus rides and pub crawls will likely give you life-long friends, unforgettable memories and, without a doubt, some serious financial prowess. Did I once live off Nutella crepes and coconut ice cream for one month in Thailand and Cambodia? Yes.
Even when you reach the point of never wanting to stay in a dorm room or chug a cocktail bucket ever again, the people you meet, the experiences you have and the skills you learn while backpacking will stay with you for a lifetime.
---
A food crawl
Hands up if you travel for food 🙋🏼‍♀️
If you love doing a deep dive into the culinary scene of wherever you're visiting, doing a fully food-focused adventure is absolutely one for your bucket list. And while food trips are incredible no matter your age, I do feel that my metabolism and energy levels were much more prepared for a full day of eating in my early 20s!
I've never cared about watching what I eat, especially while I'm travelling, because it's my personal belief that life is too short to say no to pasta when you're in Italy (and no to cheese in France, and no to kebabs in Turkey, and so on and so forth). But while I used to be able to handle carb-heavy and sugar-filled dishes from dawn til dusk with no issues, as I near my 30th birthday a main-sized portion of carbonara for lunch is likely to put me to sleep before you can say happy hour.
Make the most of a youthful metabolism and food crawl your way around a country or continent before you lose the chance.
---
An active adventure
If you're the type of traveller who loves pushing your body to its physical limit (and I don't mean by eating pasta three times a day), there are some incredible active adventures you could add to your travel to do list before you hit 30.
Some of the classic active trips are trekking to Everest Base Camp or Machu Picchu, hitting the slopes in Whistler or Zermatt, or doing your PADI open water dive course somewhere like the Thai Islands, Great Barrier Reef or Belize.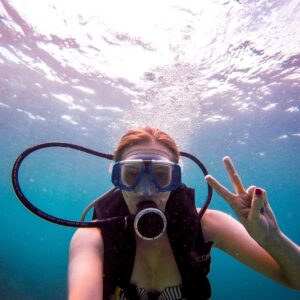 ---
A road trip
The freedom and spontaneity of a road trip is one of the best feelings in the world, knowing that you can hit the road when you want and drive where you want without having to adhere to transport times or other travellers.
Road tripping can be a bit tougher for those in their early 20s as many car rental companies have additional costs if you're under 25, but when you hit the sweet spot of being a confident driver in any car and country, not having to pay extra for a young driver surcharge, and still having the ability to roam freely without worrying about responsibilities back home, it's a great place to be.
---
Try the van life
Taking a road trip to another level, van life is one travel style that has taken social media by storm. I bet you can picture it: cosying up in your favourite blanket, sipping a coffee as you watch the sunrise from the back window of your van parked up by the beach, set to a dreamy tune on repeat in a 15 second Tik Tok video.
While at times it might seem a bit overdone, the truth is that van life brings a whole new meaning to freedom and it's something everyone should try at least once!
If you don't like the idea of having to cook your stir fry on a hot plate that's about 10cm away from your pillow in the back of a Toyota Hiace (I don't blame you), I'd recommend upgrading from van life to motorhome life. A friend and I did an epic South Island road trip in a 6.3m 4-berth motorhome and absolutely loved it!
---
A cultural awakening
Most trips encompass some aspect of learning about a new culture, but planning a trip specifically focused on understanding a different way of life is something super special to experience in your younger years.
Whether you jump on an in-depth group tour to somewhere off the beaten track, participate in a formal exchange where you get to live in a totally different destination, or perhaps you want to learn more about your family's background and choose to take a heritage trip to your homeland, a cultural adventure is good for the soul and the mind.
---
A group tour
Many travellers seem to have a bit of an aversion to group tours because they think they're too touristy and don't give you enough of an in-depth experience. Of course it depends on the specific tour, but from my group tour experiences I think that's totally incorrect.
My first group tour was a Contiki down the East Coast of the USA when I was 20, and I still keep in contact with some people in that group ten years later. I've since done two more Contiki tours (Europe at 24, Southeast Asia at 27) plus two G Adventures tours in Asia, two Travel Talk tours (Jordan and Turkey), a One Life Philippines tour and a Medsailors Croatia tour all in my late 20s, and I've had an incredible time on every single one of them.
If you're confident and clued up enough to travel independently then that does open many more doors, and it *usually* means your money will go further (not always), but a group tour is perfect for young or new travellers who want security, those short on time, or anyone who is travelling solo and wants to meet like-minded travel buddies.
---
A festival trip
Festival travel is one for any bucket list, but planning trips around festival dates can be expensiiiiive so it can be hard to make it work once you have kids to run around after or a pricey mortgage to cover each week.
Some of the most popular festivals to add to your bucket list are Oktoberfest in Munich, Holi Festival in India, Burning Man in Nevada and Tomorrowland in Belgium.
---
An island hopping trip
Last but certainly not least, island hopping is another travel style that requires a bit of flexibility while having enough spending money to travel comfortably. Whether you want to go solo and join a sailing tour, or get a bunch of friends together to book out a boat, spending a week or so at sea is one of the best things you'll ever do.
You can island hop in many places around the world depending on what type of adventure you're looking for. There's an awesome island hopping pass in Fiji that gives you a night at different resorts all through the Yasawa Islands, you could jump on a yacht tour in Croatia or Greece, or cruise around the paradise islands in the Caribbean.
---
I bet your bucket list is full now! Hopefully that list has inspired you to plan some epic adventures in your 20s (or beyond). I'd love to hear what type of travel in your 20s is most appealing to you, let me know in the comments!
Like this blog? Pin it!