If you're looking for a cosy rural getaway with a touch of luxury, High Country Cabin in Twizel is about to blow your fluffy socks off.
If you follow me on Instagram you'll know that I'm a sucker for unique accommodation. I've been lucky enough to watch stars from glass pods, play candlelit Scrabble in geodesic domes and sleep in hanging tree tents, but there are still some seriously epic places to stay around the world sitting high up on my bucket list. High Country Cabin was one of those places!
When I was planning my recent South Island road trip, High Country Cabin had an elusive last minute opening for one night when I was in Twizel. You could say the stars aligned, a fitting cliché given that the cabin is located in the Aoraki Mackenzie International Dark Sky Reserve.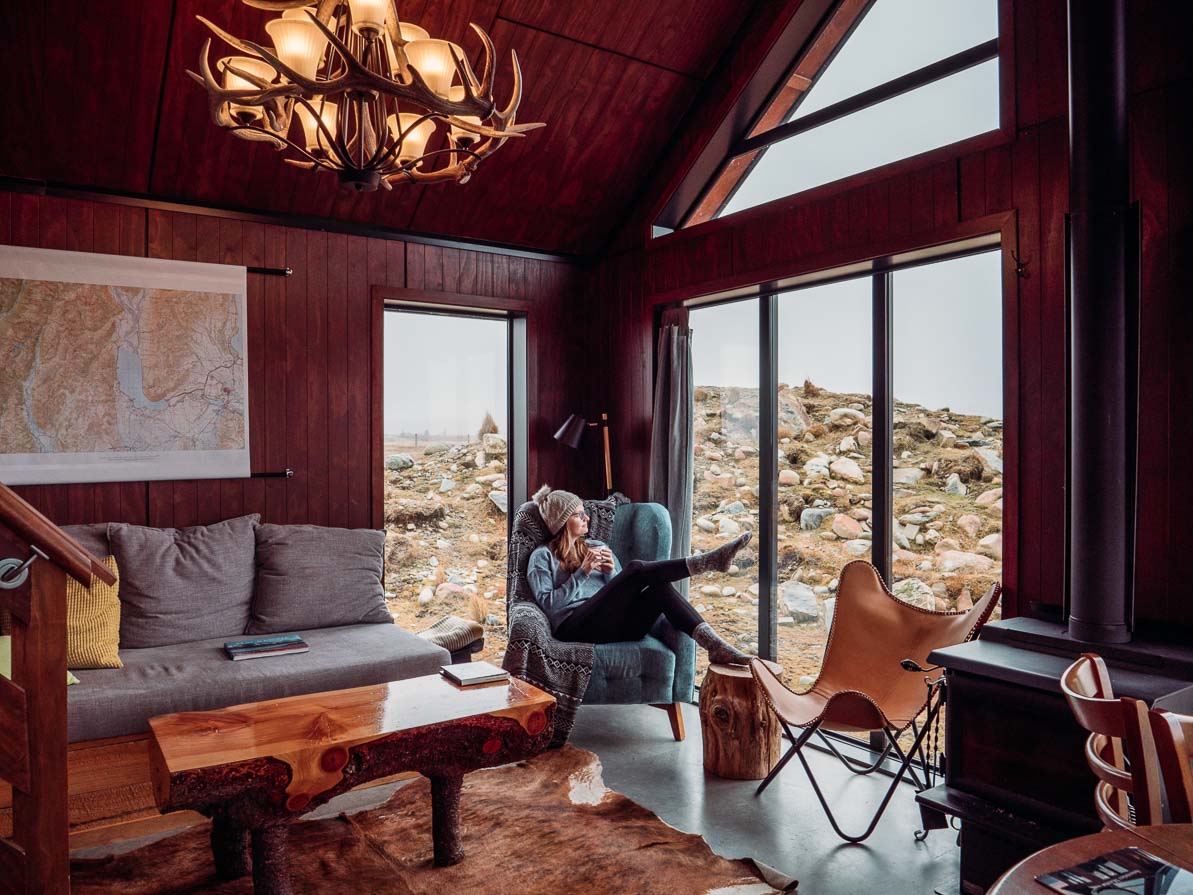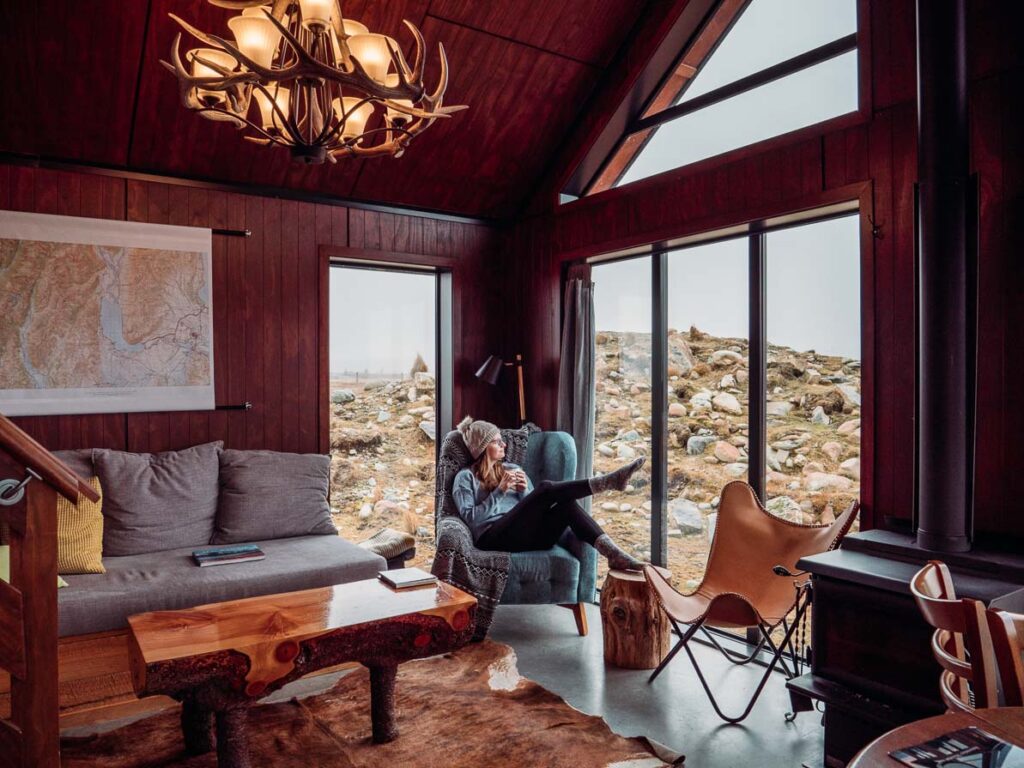 If you want a short and sweet review, High Country Cabin is basically straight out of my dreams and I would go as far as to say that it's the most stylish cabin in New Zealand, if not the world. For a longer and more detailed review, read on.
---
Where is High Country Cabin?
You'll find High Country Cabin in the middle of a sheep paddock in the heart of Mackenzie Country. It's a 15 minute drive from Twizel and about 50 minutes if you're coming from Tekapo.
---
About High Country Cabin
Arriving at High Country Cabin makes you feel like you're a farmer heading to a hut on your very own backcountry station, complete with resident merino sheep that roam freely (don't forget to close the gate after you!).
But while the cabin looks fairly unassuming from the outside, step inside and it's a totally different story. This 1.5 bedroom cabin is impeccably decorated and decked out with all the amenities you'd need, offering a rustic retreat without giving up any home comforts.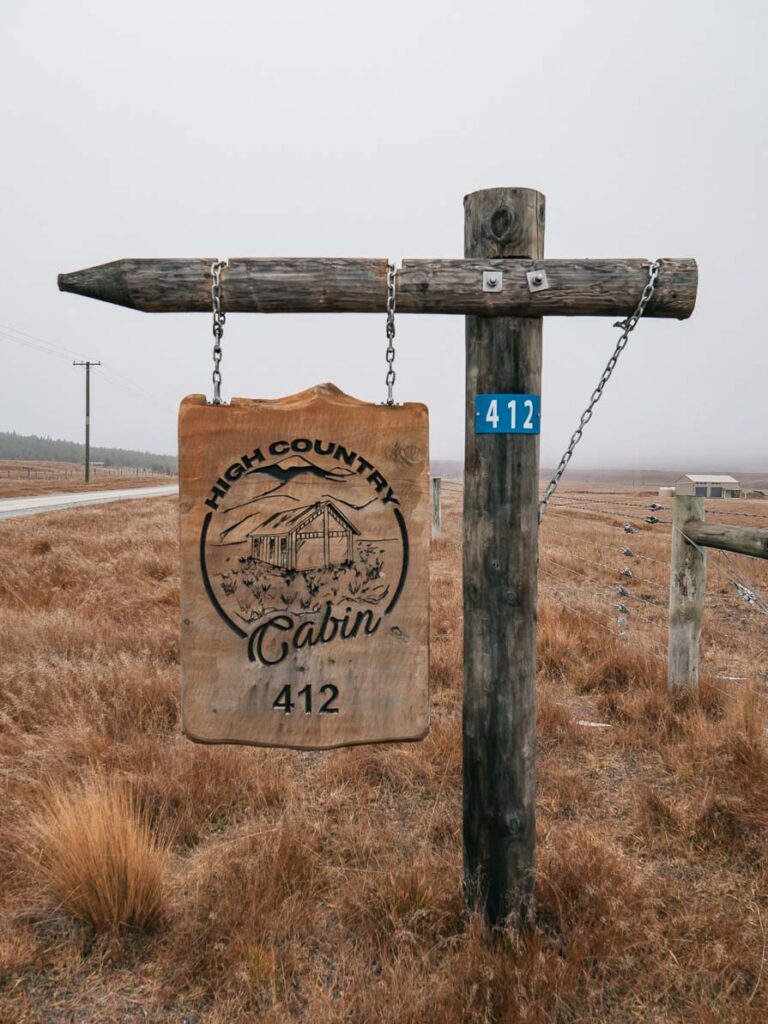 ---
The bedrooms
The master bedroom downstairs has a lush queen bed with winter linen to keep you toasty. The log burner actually warms up the whole cabin brilliantly and the insulation will protect you from the chilly Mackenzie evenings, but there's also a panel heater in this room for extra warmth.
Upstairs there's a small loft-style space with one queen bed and one single bed, ideal for kids or for short friends.
---
The bathroom
The bathroom is next to the master bedroom downstairs, it's a modern bathroom with a sink, toilet and a hot shower with great water pressure. There are some toiletries provided from Forest & Bird Botanical, a sustainable Kiwi brand.
---
The kitchen
How great is it staying somewhere with a full kitchen?! High Country Cabin has a bar fridge with a freezer compartment, a toaster, a kettle, an oven and a gas stovetop, with all cutlery, crockery and cooking utensils that you might need.
They have a coffee plunger with coffee provided, and there's also a pod-style coffee machines however you'll need to bring your own Nestlé-style pods.
There's a Four Square in Twizel to stock up on food as well as a few cafés and restaurants, and the cabin does provide basics like cooking oil, sugar, salt, etc. If you're coming down from Tekapo I'd highly suggest stopping at Tekapo Four Square on the way, it's literally the best-stocked Four Square I've ever been to!
---
The extras
The log burner sits smack bang in the middle of the cabin, and there's a tonne of firewood outside as well as a kindling cracker to break up the chunky pieces. If you haven't used a proper log burner before don't stress, there's instructions to show you how to get the fire roaring.
There's a washing machine under the benchtop in the kitchen, there are a few books about the region, and there's a basket of extra blankets to keep you toasty.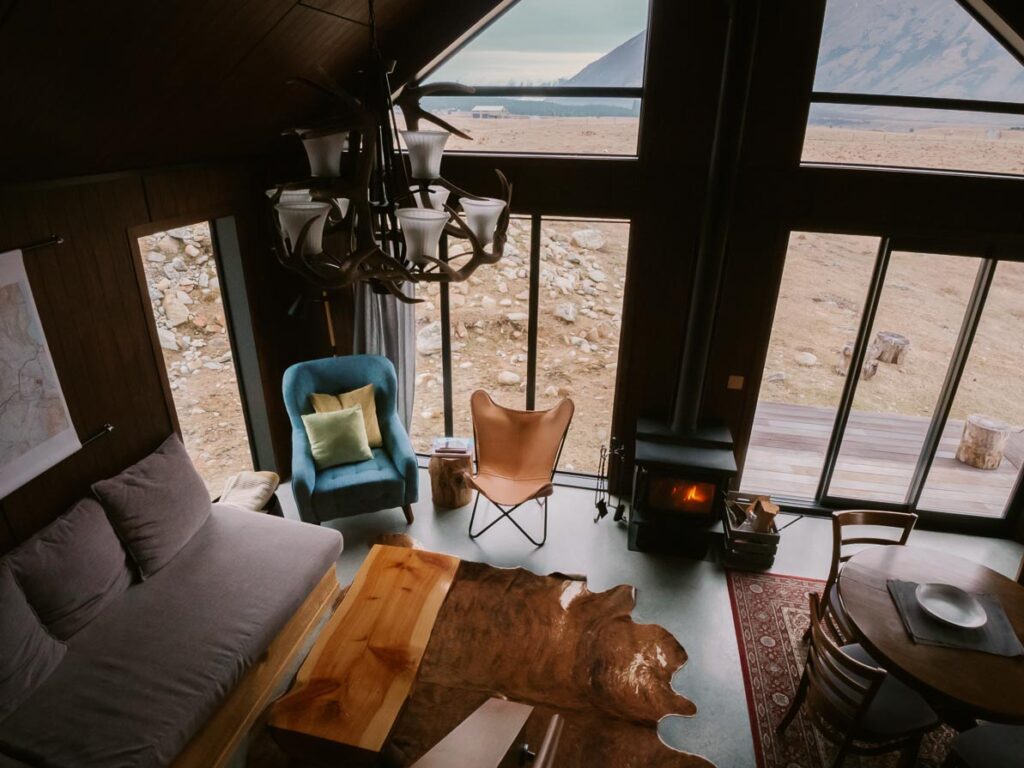 ---
The views
Pure magic! You've got steep mountains on one side (snow-capped in winter) and farmland for as far as the eye can see on the other.
If you time your visit with a clear night then you'll be treated to the famous Mackenzie stargazing experience, and even better if you get a night without moonlight.
Make sure to pop your head outside before you hit the hay to check the skies so you don't miss out on the Milky Way.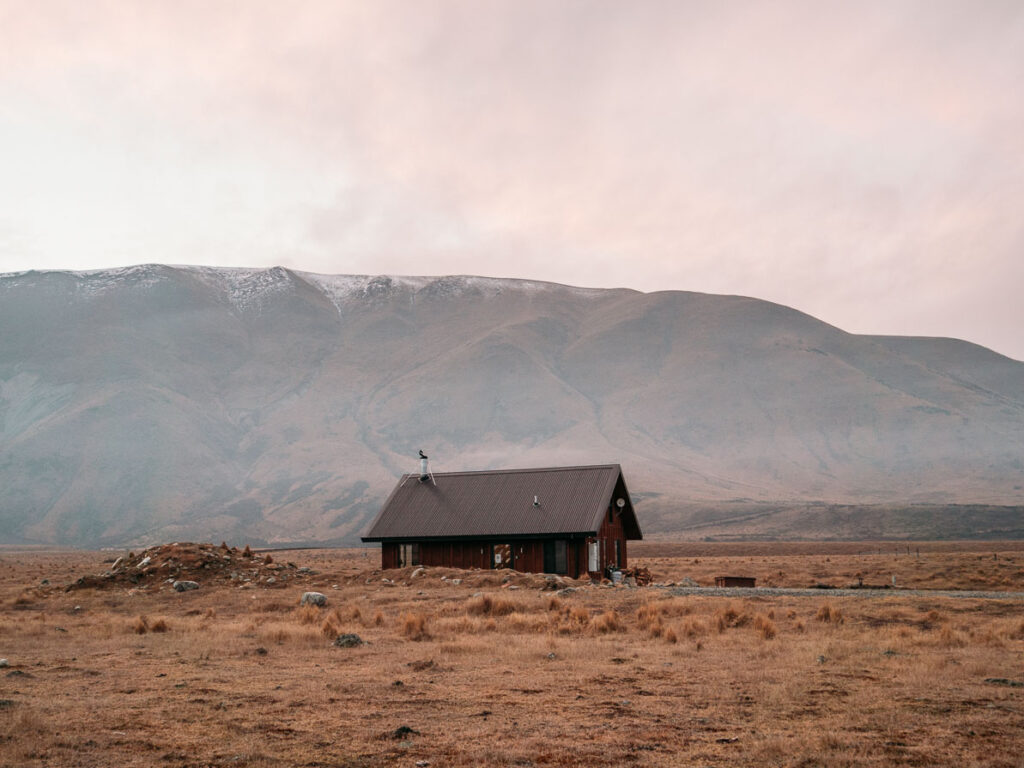 ---
The area
This region is one of the best places to visit in the South Island, with a tonne of adventures to fill up your itinerary.
For a relaxing getaway you can't miss some hot pools, Tekapo Springs is the classic option or Omarama Hot Tubs offers private spas with insane views.
For active adventurers there's Round Hill and Mount Dobson for skiers, the Alps 2 Ocean track for bikers, and an endless selection of walks for hikers of all abilities.
For something a little different and off the beaten track, check out the backcountry 4WD tours with Tekapo Adventures.
To get a proper stargazing experience I recommend Chameleon Stargazing in Tekapo, they have a spot just outside of the town with zero light pollution and they'll tell you about the constellations, show you some stars and planets through the telescope, keep you warm with hot chocolate and toasted marshmallows, and you even get a star picture as a souvenir. These guys have the best value stargazing tour in town, their shared tours are only $55 per person and they offer private tours from only $230 per group.
The other main stargazing experiences are Tekapo Stargazing where you get a telescope session as well as a soak in the hot pools under the stars ($99 per person) and the Dark Sky Project Summit Experience, which takes you up to Mt John Observatory ($149 per person).
---
The verdict on High Country Cabin
A fantastic option for a rural getaway in any season. Incredibly well-equipped, easy access to loads of adventures, and obviously super Instagrammable! I'll be back for sure.
---
Book your stay at High Country Cabin
High Country Cabin starts from $268 per night and you can book it on Airbnb.
---
I hope this review has helped you decide whether you'll add High Country Cabin to your South Island itinerary. If you have any questions about the cabin just leave it in the comments and I'll get back to you.
---
Read more about New Zealand
---
Like this blog? Pin it!
I was kindly hosted by High Country Cabin but as always all opinions are my own and are 100% based on my personal experience.