Wondering which panoramic Switzerland train is better out of the Bernina Express or the Glacier Express? This detailed comparison will help you decide between the Bernina Express vs. Glacier Express for your trip.
If you're looking for the most beautiful country in the world to explore by train, Switzerland is certainly up there. With varied landscapes, a fantastic train network and a mix of charming alpine towns and bustling cities to stop at, a Switzerland train holiday should be on everyone's Europe bucket list.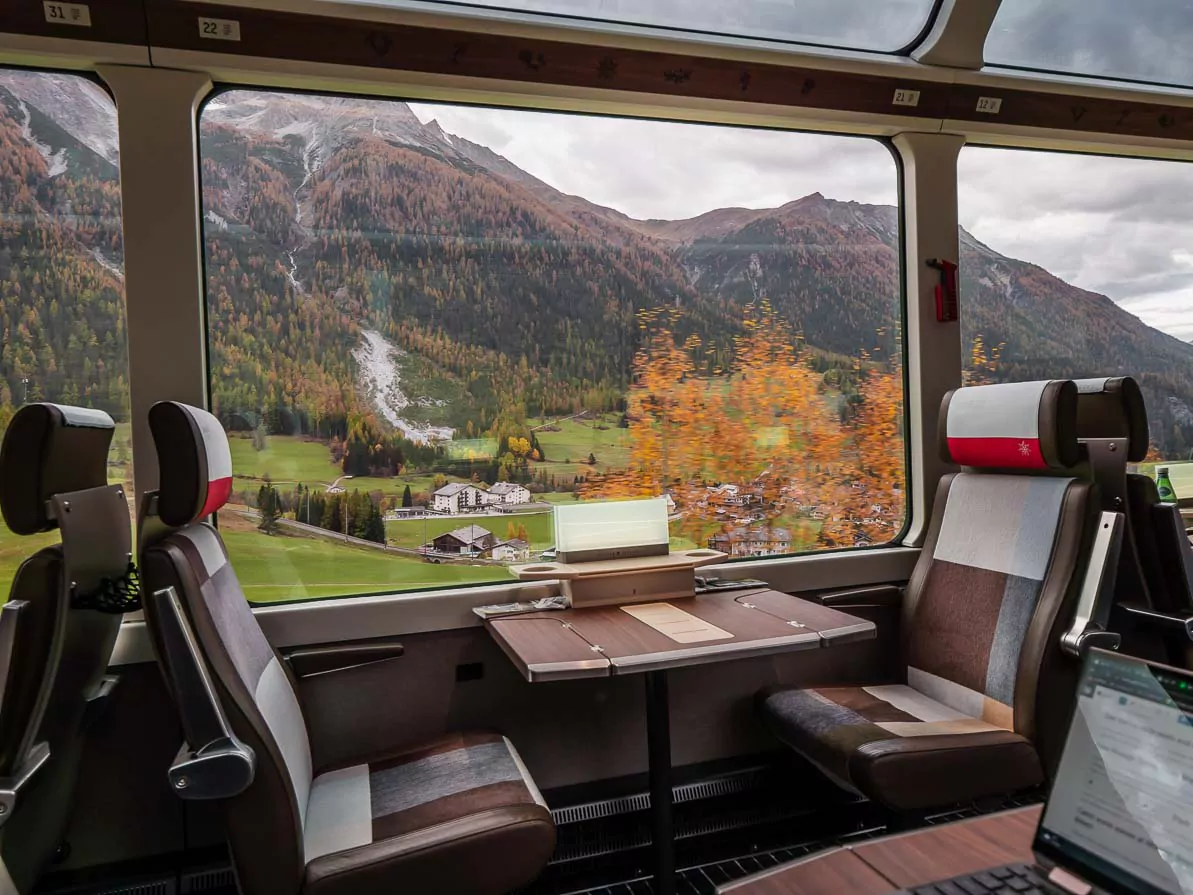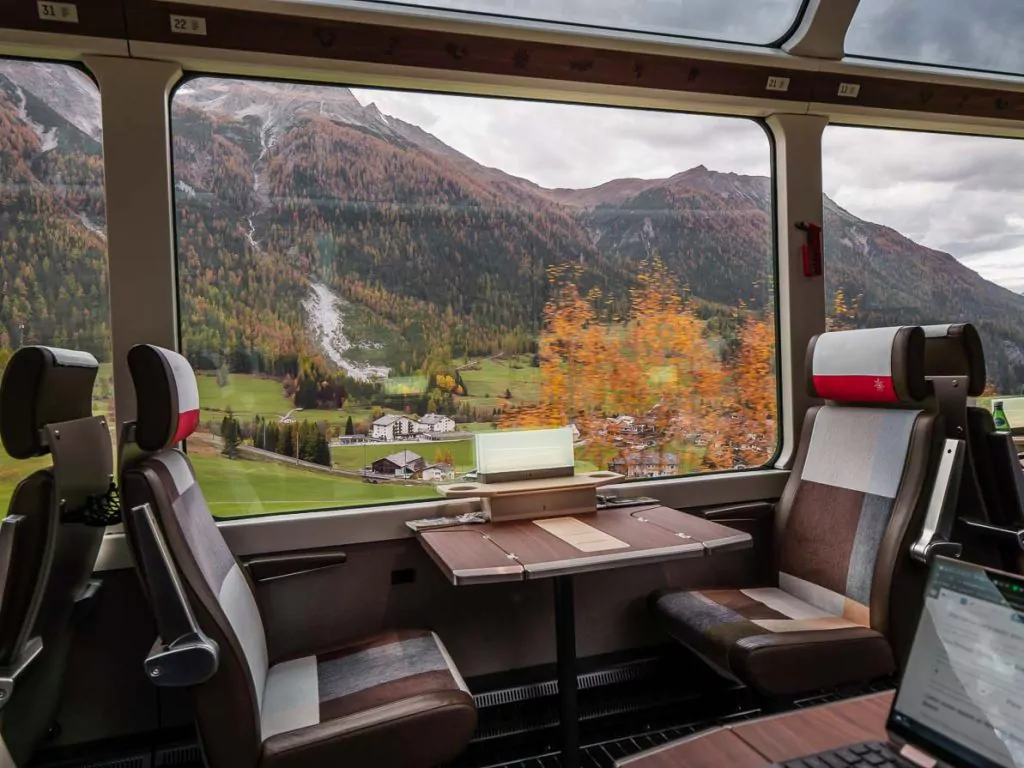 But if you're short on time, or need to be strict with your travel budget, you might need to decide on just one of Switzerland's incredible train trips to fit into your itinerary.
Switzerland has a bunch of breathtaking train routes to choose from, but two of the most popular ones are the Glacier Express and the Bernina Express.
From the route to the landscapes to the cost and train experience, here's a detailed comparison of the Bernina Express vs. Glacier Express, so you can choose which train route is best for your Switzerland adventure.
The route & views: Bernina Express vs Glacier Express
Bernina Express route & views
The full Bernina Express journey runs from Tirano in Italy (right by the Swiss border) to Chur in Switzerland, a four hour 144km journey with 196 bridges and 55 tunnels. There is also a shorter Bernina Express option that runs from Tirano to St Moritz taking about 2.5 hours, this is a different train so make sure you're booking the right one.
The views on the Bernina Express are absolutely stunning, and they're super varied for a half-day trip. Some of the highlights of the journey (from Tirano going north) include the Brusio Spiral, Lake Poschiavo, a quick photo stop at Alp Grüm station (2091m elevation) overlooking Palü Glacier and Palü Lake, Morteratsch Glacier, the dramatic Bernina Pass, Reichenau village and the Landwasser Viaduct.
The best side to sit on on the Bernina Express is the left side if you're travelling north from Tirano to Chur/St Moritz, or the right side if you're travelling south.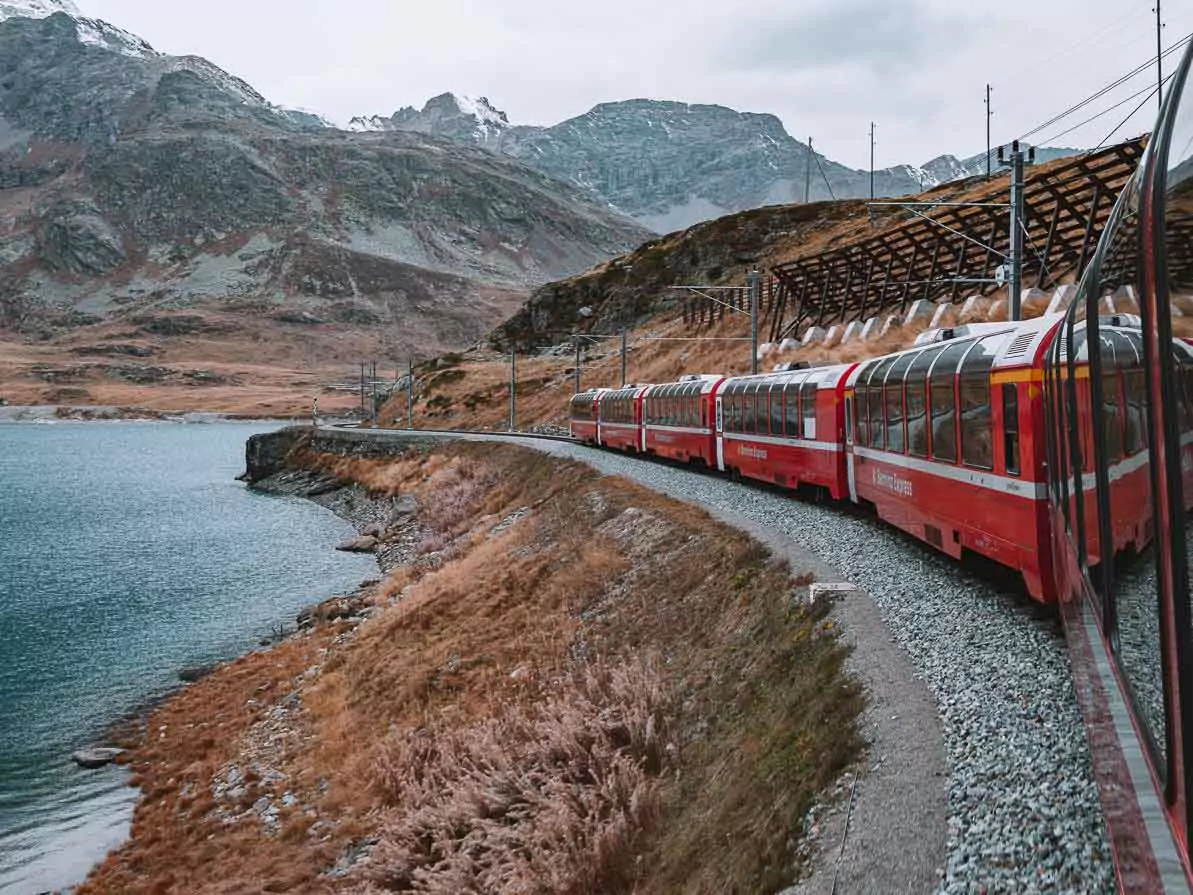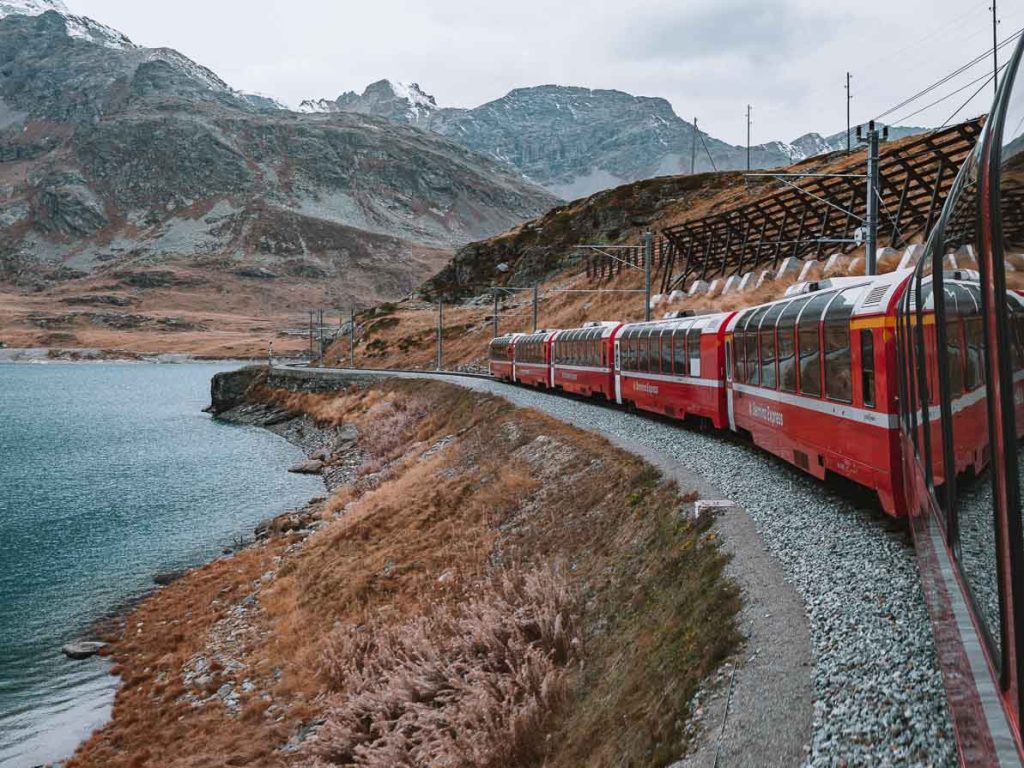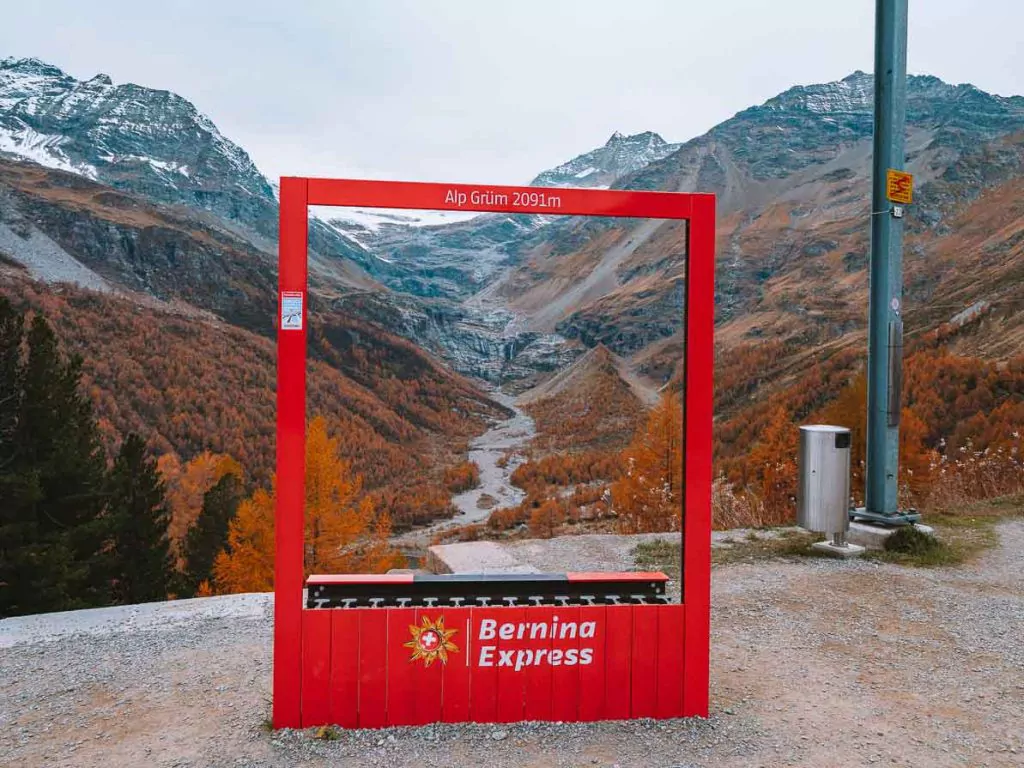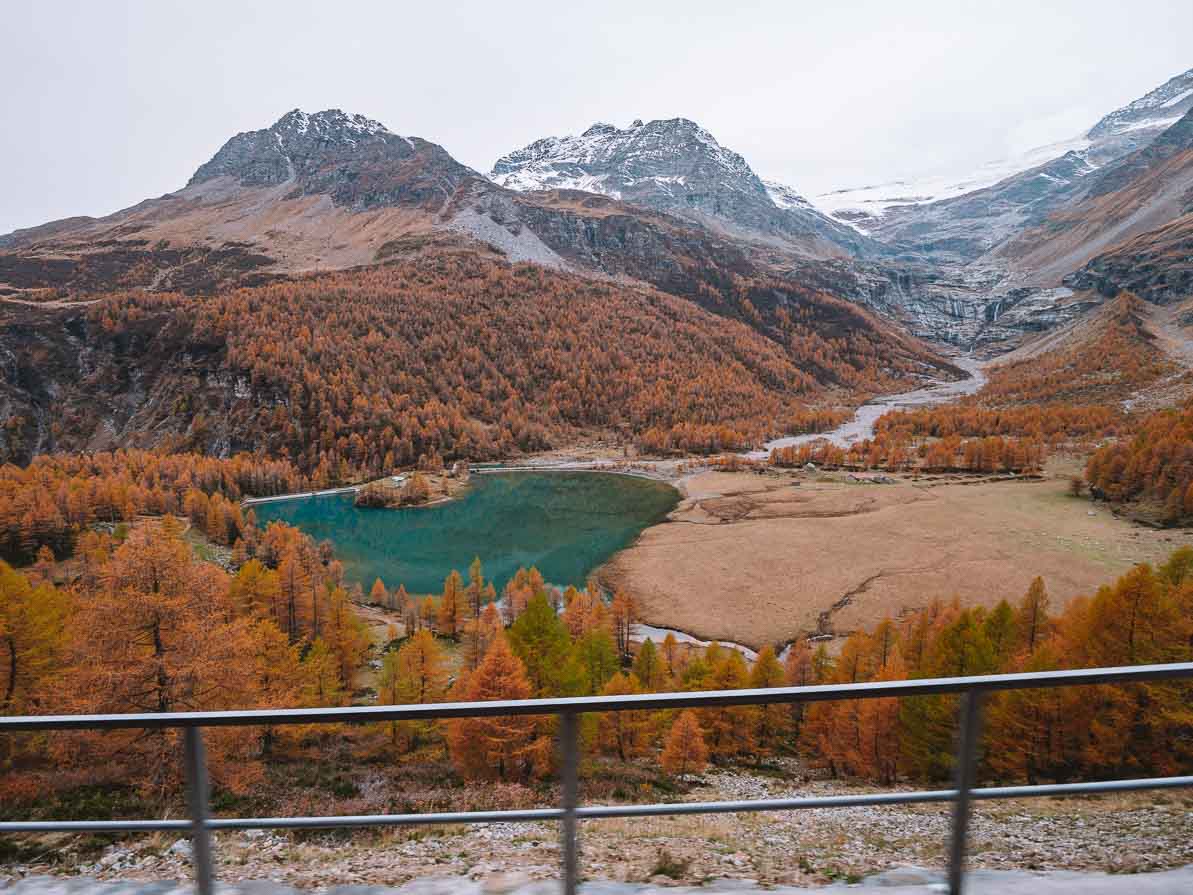 Glacier Express route & views
The Glacier Express journey is much longer, taking about eight hours to run 290km between St Moritz and Zermatt, which makes it the slowest express train in the world.
The first portion of the Glacier Express runs from St Moritz to Chur, sharing that leg with the Bernina Express, and passing over the Landwasser Viaduct and past the gorgeous Reichenau village. In Chur the train will move in the opposite direction and you can enjoy views of the Rhine Gorge, Oberalp Pass, gorgeous villages in the Rhône Valley and the glacier-fed river in Mattertal Valley before reaching Zermatt.
It's hard to say what side of the train is best to sit on because the train changes direction in Chur, and the booking system doesn't actually state what direction the train is driving. In saying that, based on my own experience as well as friends who have taken the Glacier Express, the best side to sit on is the same side as the single column of seats in first class, which are at the 'bottom' of the image in the booking system. These seats typically start off on the right side when travelling from St Moritz to Zermatt and switch to the left after Chur, or vice versa if you're travelling in the other direction.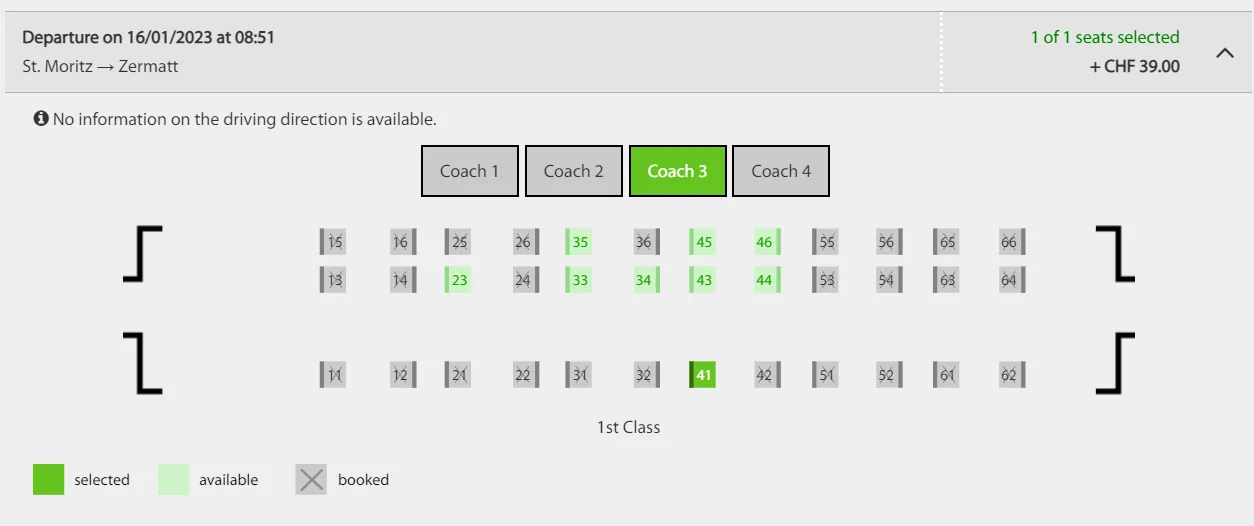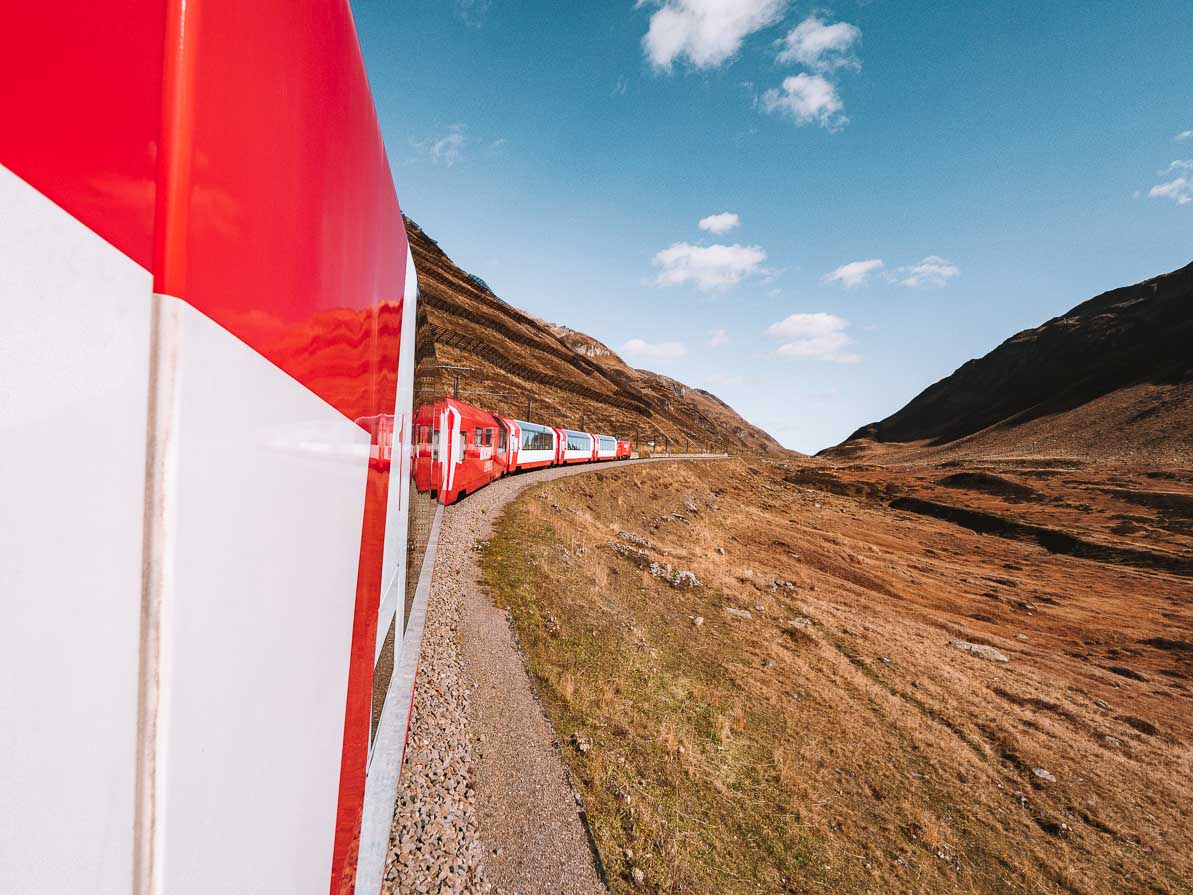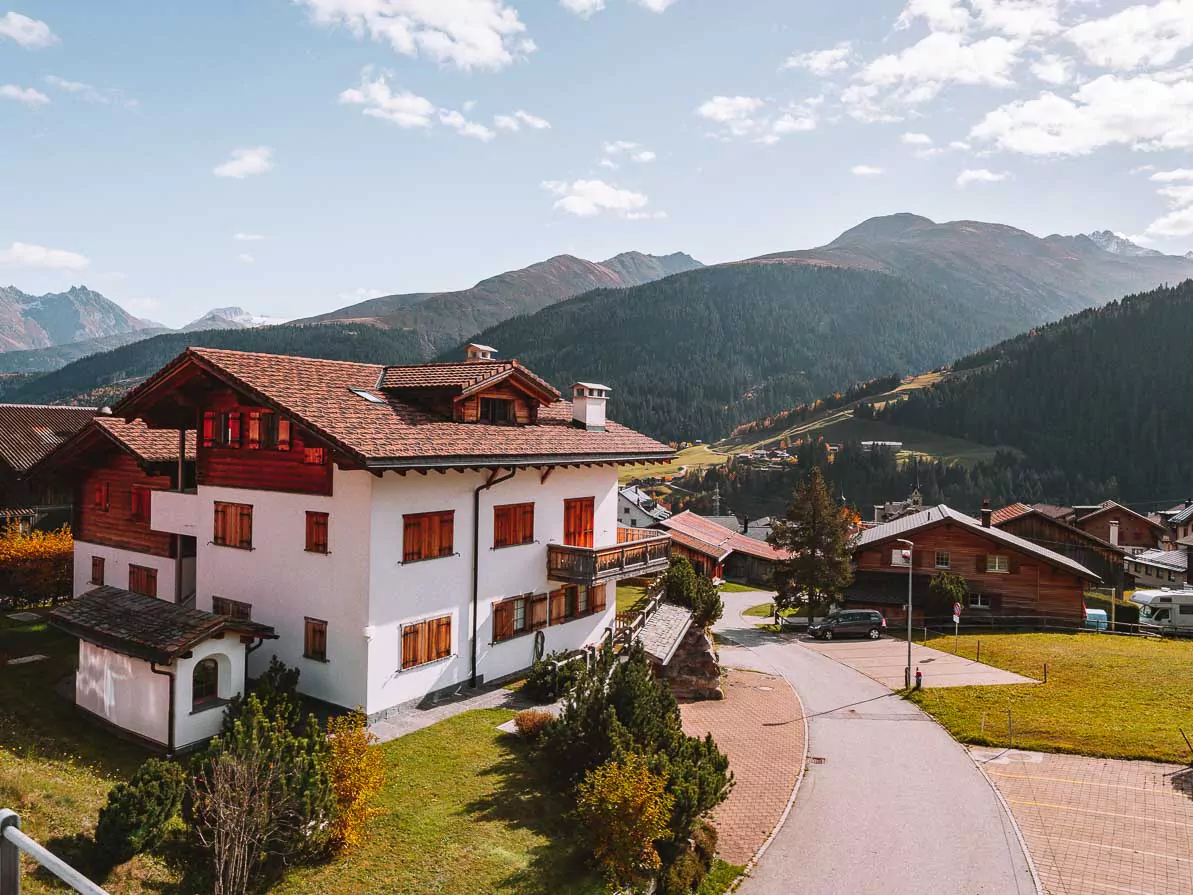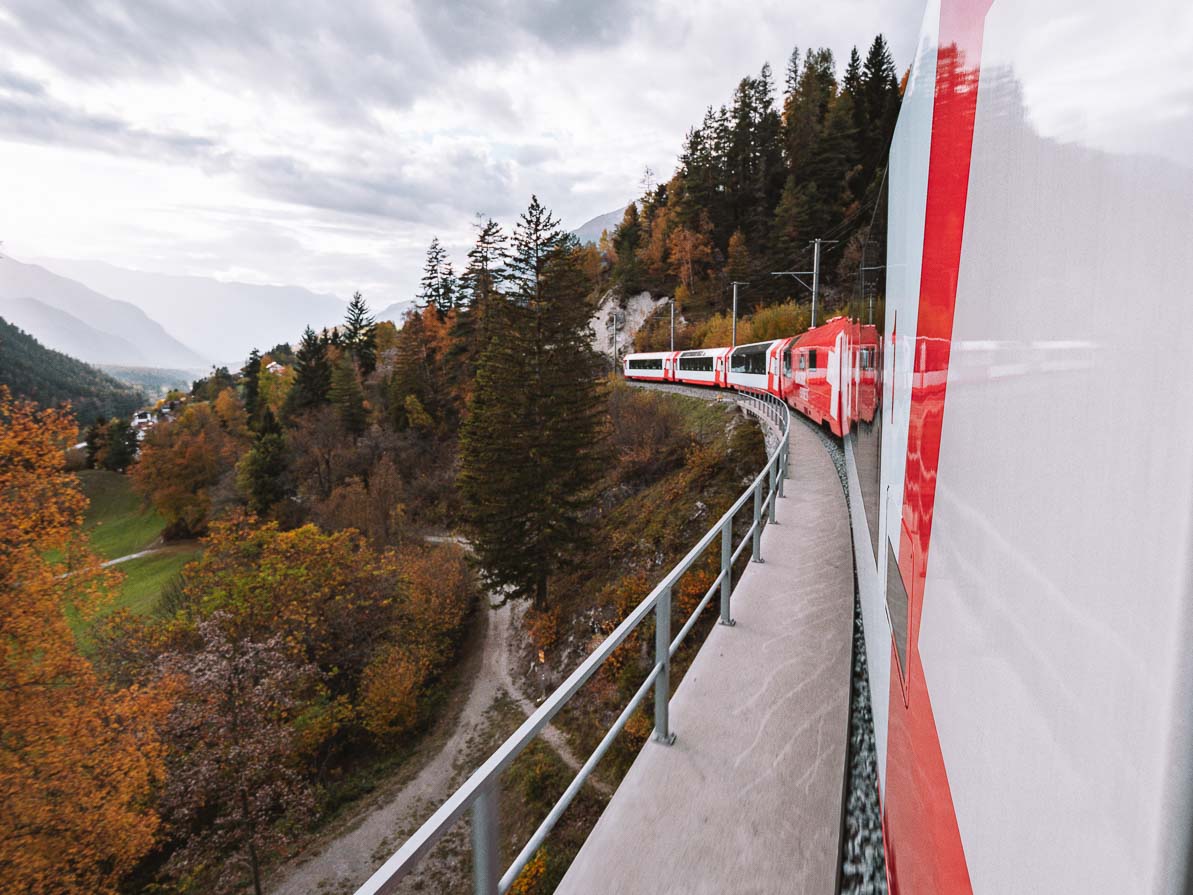 TRAVEL TIP: If you're keen to do both trains then you can either choose St Moritz or Chur as your overnight stop, because both train routes can stop at both of those destinations. I prefer St Moritz for scenery and things to do, plus there's an epic observatory hotel room if you're obsessed with unique accommodation like I am!
Winner for route & views: Bernina Express
The Bernina Express takes out top spot for the best views, because the variety of landscapes is so impressive for a reasonably short train journey. The Glacier Express is still stunning of course, but if you want to get the best views for your time and money, the Bernina Express comes first!
The train experience: Bernina Express vs Glacier Express
Bernina Express train experience
The Bernina Express train is comfortable but fairly basic, though I can guarantee you'll spend most of the four hours staring out the window rather than looking around the train carriage!
Swiss trains in general are much nicer than many other countries in Europe and the Bernina Express is no different. There are two columns of two seats each in 2nd class and a 2-seat column and single seat column in 1st class. The Bernina Express carriages don't have proper tables, just a small one that can fit a few drinks and snacks, but there's not enough space for everyone to have a sit-down meal or to use a laptop. If you do need to get some work done on the train then book a first class seat in the single column, then you only have to share the table with one other.
The Bernina Express doesn't have a restaurant onboard but there is a roaming mini cart with refreshments like coffee, tea, soft drinks and some traditional snacks. The WiFi is average so don't count on it, download some tunes or a podcast for the journey if you're travelling solo.
Both first and second class have panoramic windows but they don't open, which is less than ideal for photographers who want to avoid annoying glass reflections, but at the part where one carriage connects to another there's a window that does open slightly for reflection-free photography.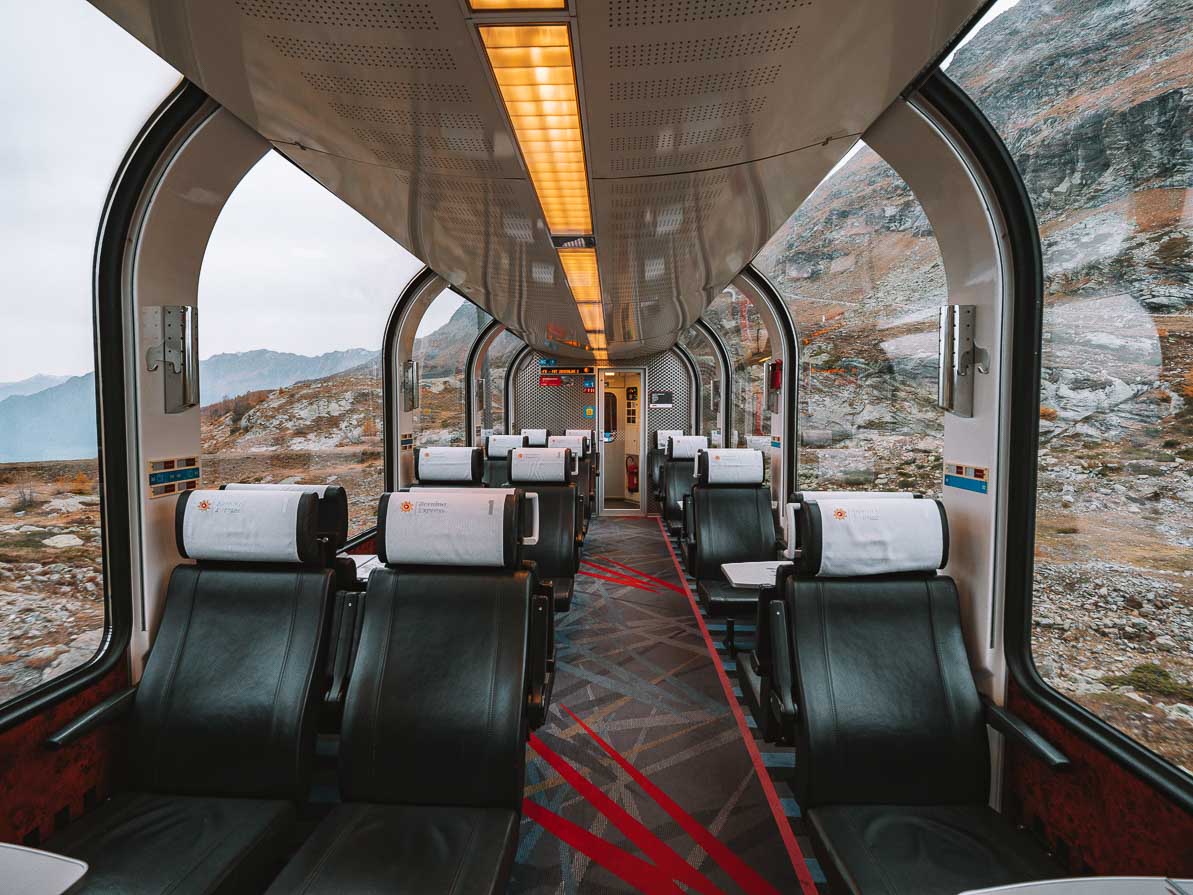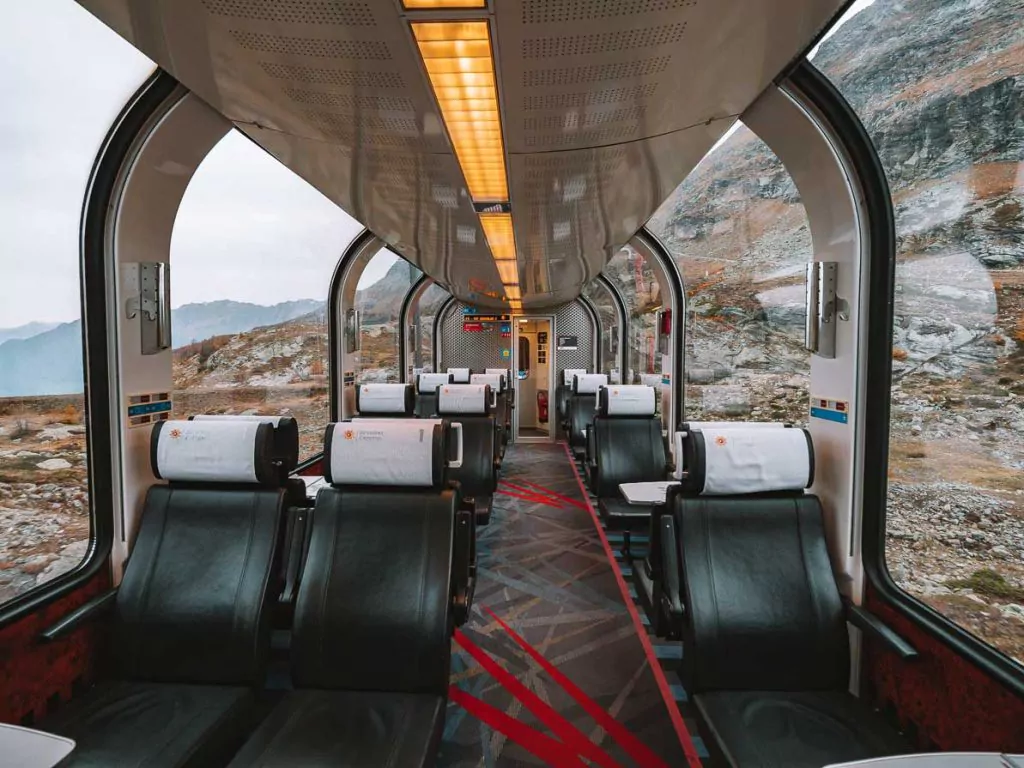 Glacier Express train experience
The Glacier Express train on the other hand feels more upmarket and luxurious, with better onboard facilities. The layout is the same as the Bernina, with 2-2, 2-2 seats in 2nd class and 2-2, 1-1 in 1st class. The tables were bigger on the Glacier Express so it's much more laptop friendly. You can pre-order a three course lunch or smaller dishes, or there's a bar coach open throughout the trip that serves drinks and snacks. Both classes have WiFi which worked fine for checking emails and posting Instagram stories.
There's also an ultra-luxury class called Excellence Class which has a 1-1, 1-1 layout so you get a guaranteed window seat, and this carriage also boasts its own bar and a five course meal plus snacks. Fancy!
The panoramic windows are a little different and just have a second panel tilted between the ceiling and side window. The cabin windows don't open on the Glacier Express either, same as the Bernina, but there are openable windows on the doors at the end of each cabin.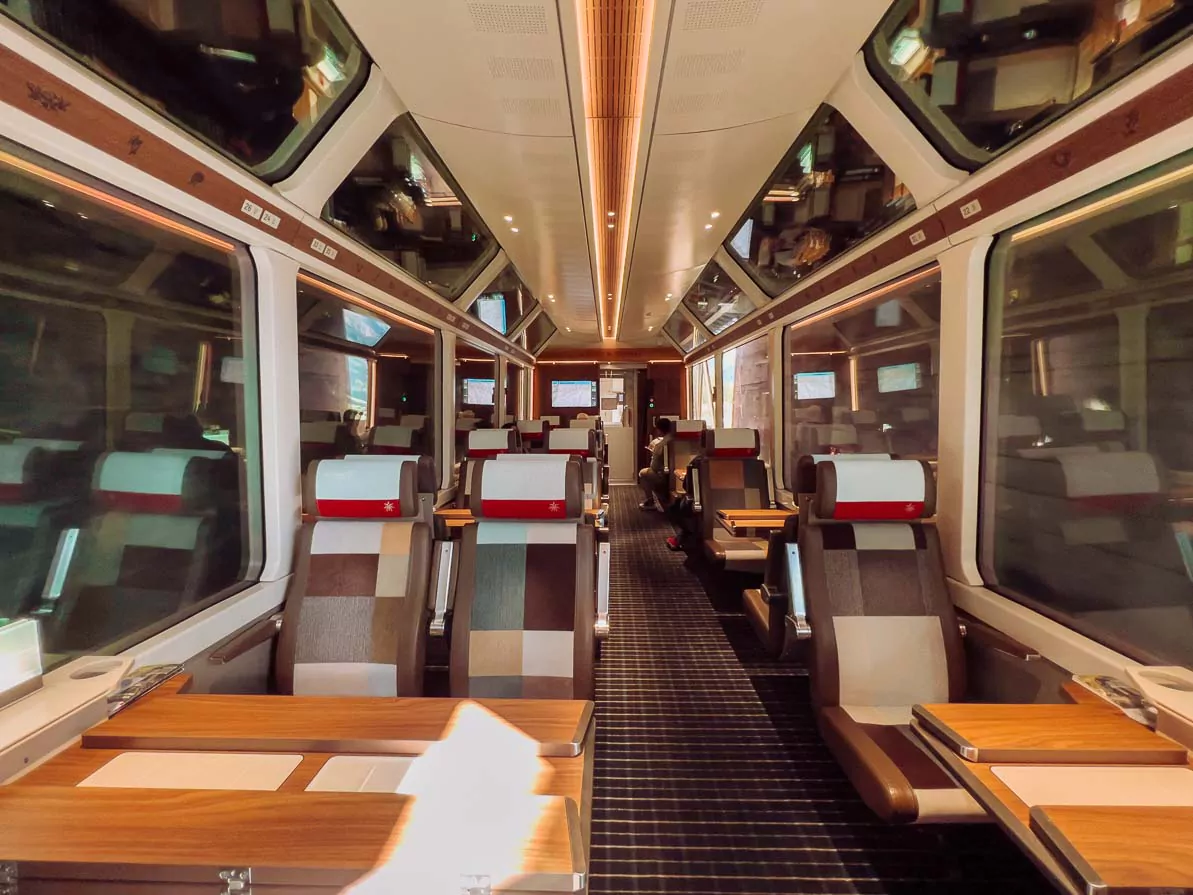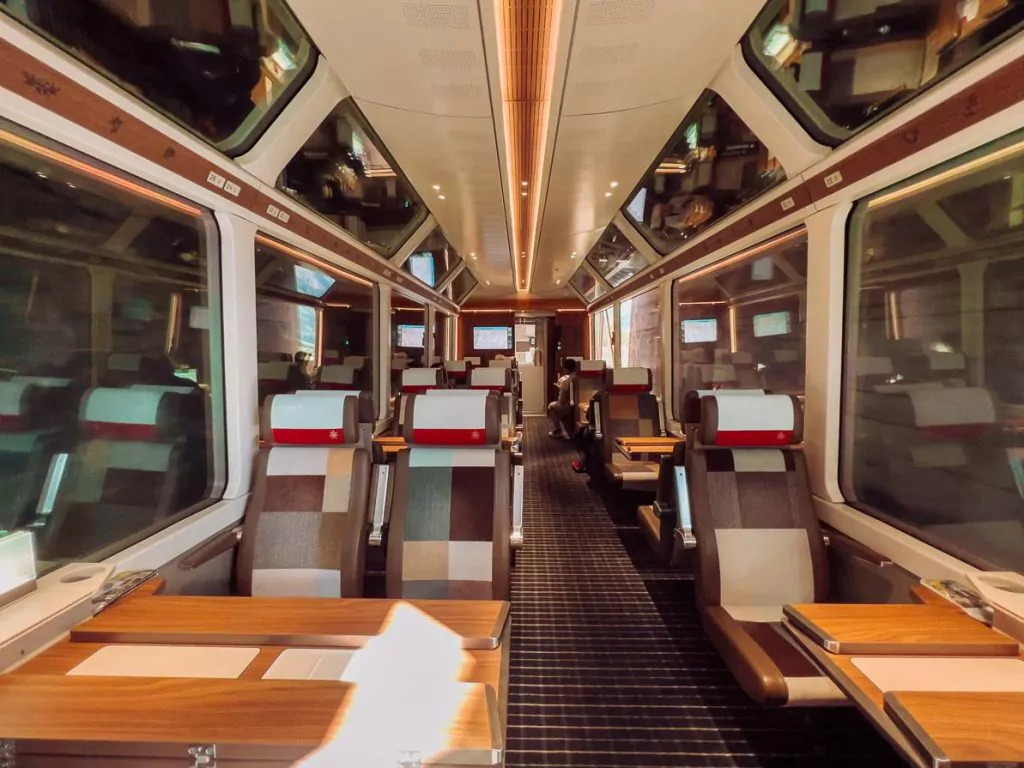 Winner for train experience: Glacier Express
The Glacier Express felt much more like an experience in itself, and I appreciated the bigger tables as an eight hour train journey is likely to involve some downtime where you might want to read, eat or do some work. I didn't have a sit down meal on the Glacier Express (too expensive, I took my own snacks) but the food looked delicious and the train is really comfortable for a full day trip.
Ticket prices: Bernina Express vs Glacier Express
Both the Bernina Express and the Glacier Express prices are made up of two separate payments, one for your ticket and one for your seat reservation.
Bernina Express ticket cost
The Bernina Express ticket price for the full journey between Tirano and Chur is:
63CHF for 2nd class
111CHF for 1st class
On top of the ticket price, there is a seat reservation fee that's mandatory and changes depending on the time of year. The reservation fees are as follows:
20CHF January/February
24CHF March-May
26CHF June-September
24CHF October
20CHF November/December
If you're paying full price, in total you'll be paying between 83-89CHF in 2nd class or 131-137CHF in 1st class for the full trip. The shorter journey from Tirano to St Moritz is about half price for the ticket but the same seat reservation cost, so between 52-58CHF for 2nd class and 76-82CHF for 1st class.
However, you can get the Bernina Express for cheaper than that if you have a rail pass, like a Eurail Pass, Interrail Pass or Swiss Rail Pass. With a rail pass, your ticket cost is covered by the pass, and you only need to pay for the seat reservation. Too easy!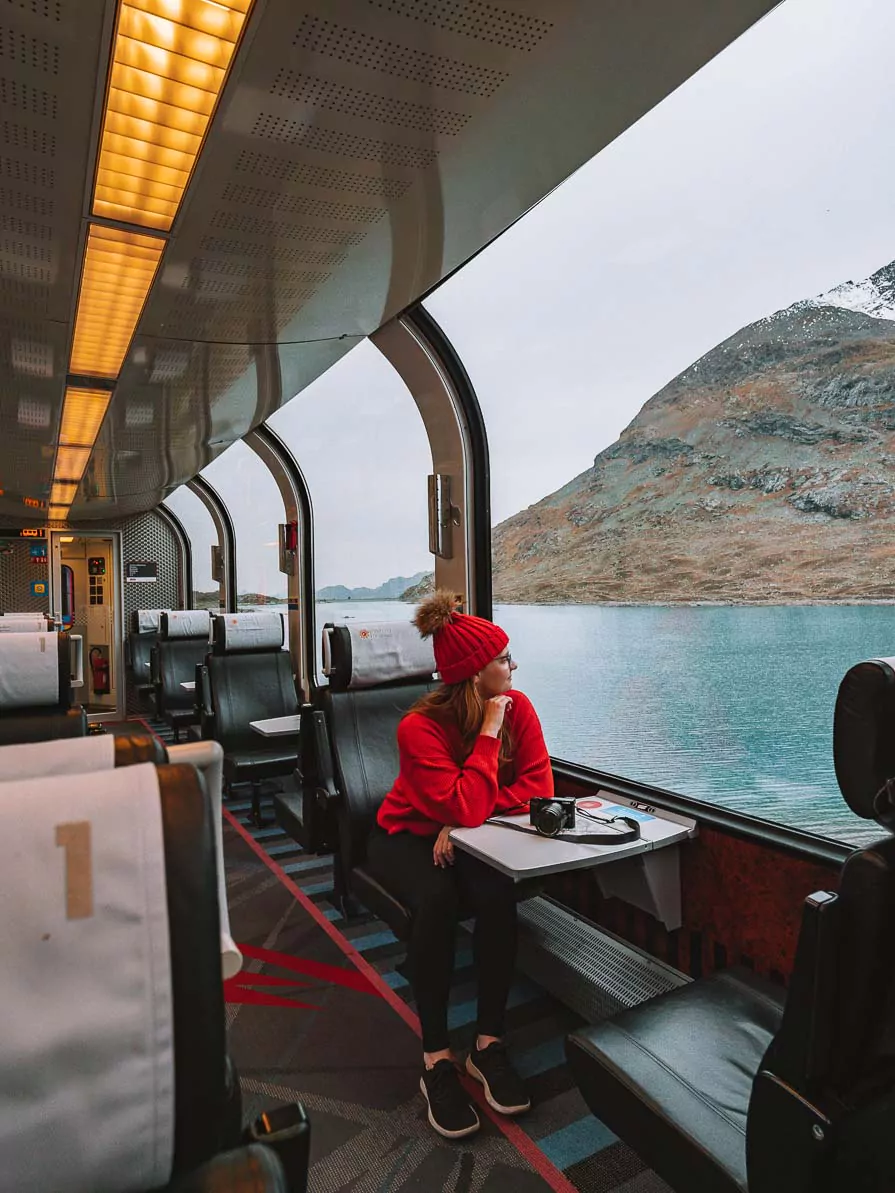 Glacier Express ticket cost
The Glacier Express is more expensive, with ticket costs as follows:
152CHF for 2nd class
268CHF for 1st class
The seat reservations also depend on the season:
39CHF for low season (mid-December to mid-May)
49CHF for high season (mid-May to mid-October)
Full price for 2nd class is 191-201CHF, and for 1st class it's 307-317CHF.
If you're interested in travelling in the super fancy Excellence Class, you'll need to get a 1st class ticket and then pay a 470CHF seat reservation fee. That's not a typo, 470CHF for a one day train trip!
Once again a Eurail Pass (or other rail pass) can save you from having to pay the ticket cost, which is a decent saving for the Glacier Express.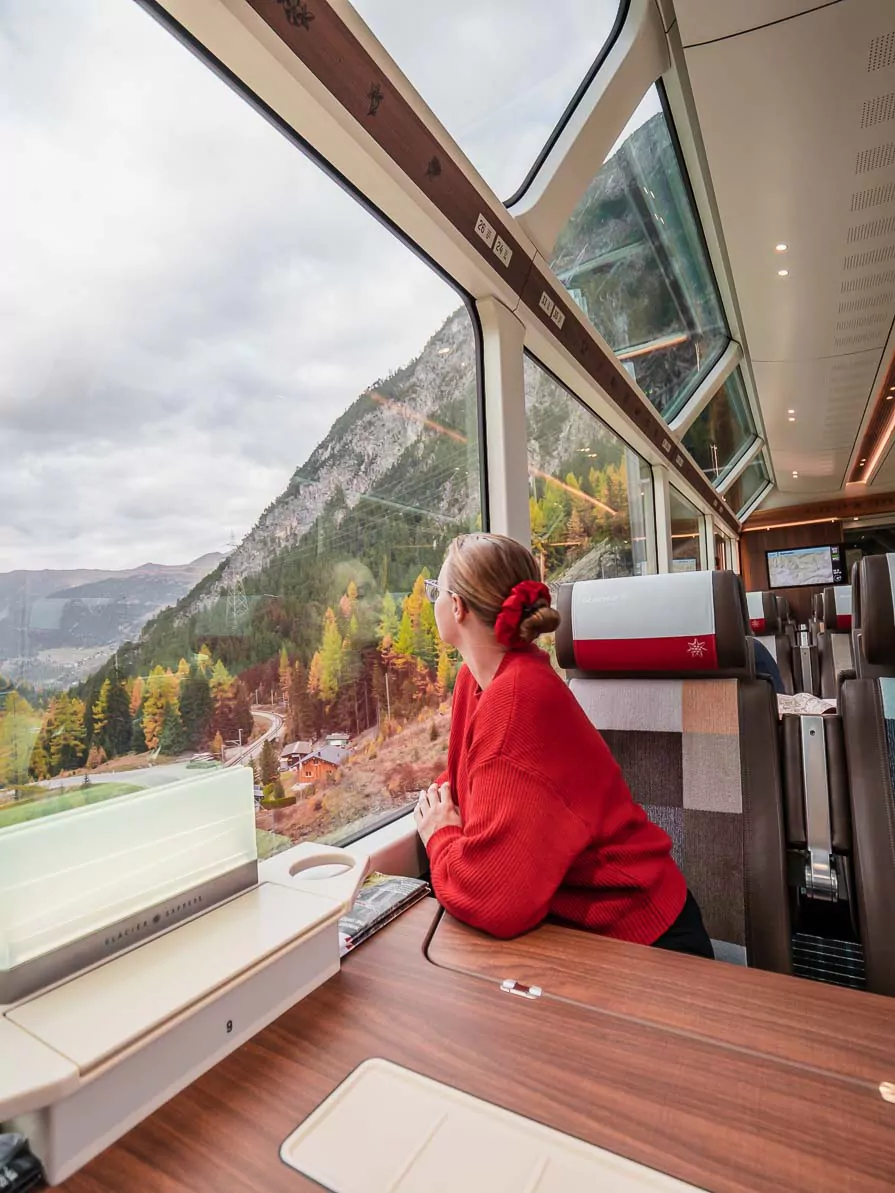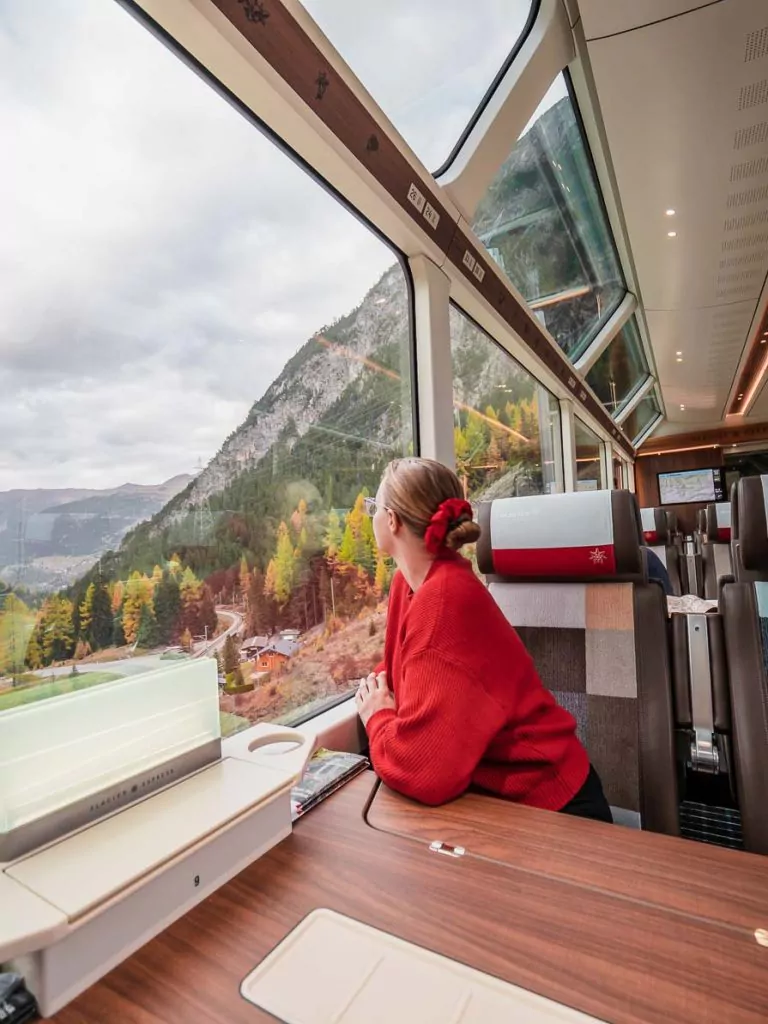 Winner for ticket prices: It's a tie
If you're travelling without a rail pass then the Bernina Express is less than half the price of the Glacier Express, for arguably better views, albeit a less comfortable train experience. You can spend the ticket difference on a nice hotel in St Moritz instead.
If you have a rail pass however, the Glacier Express is a no brainer. You're essentially saving 152CHF in 2nd class or 268CHF in 1st class for one of the most famous train journeys in the world! I'm a big fan of rail passes anyway (as long as you know how to use them) but they are particularly excellent value for the panorama trains in Switzerland.
The start and end points: Bernina Express vs Glacier Express
Bernina Express
The Bernina Express runs from Tirano in Italy to Chur in Switzerland, with an optional end point of St Moritz instead of Chur.
Tirano is an underrated destination for sure, it's got super interesting history as a border town and it offers excellent value for money compared to other places in Northern Italy or Switzerland, but it's certainly not a common stop on an Italy tourist itinerary. To reach Tirano you'll probably need to catch a cheap regional train from Milan (2.5 hours), or if you're travelling in summer you could book the Bernina Express Bus which extends the train journey from Tirano to Lugano with a three hour bus trip.
Chur is the oldest city in Switzerland, absolutely steeped in history with a charming old town to discover. It's also a cheaper option than St Moritz, with more budget-friendly accommodation, takeaways and shops compared to St Moritz' high-end retail and restaurants.
If you want to do the shorter trip that stops at St Moritz instead, that's a great option for anyone who wants to explore Engadine Valley and treat themselves to a resort town experience.
Glacier Express
The Glacier Express runs from St Moritz to Zermatt, though Chur is a popular stop or starting point if you don't want to do the whole trip.
Zermatt is one of my favourite places in Switzerland, a true year-round destination with loads to see, do and eat. Summertime brings hiking and sightseeing opportunities galore, catch the Gornergratbahn to the top of the mountain for epic Matterhorn views, then walk down to the famous reflecting lake. In winter it turns into an après-ski paradise, with easy access to world-class slopes, cosy wine bars and buzzing restaurants serving up hearty dishes.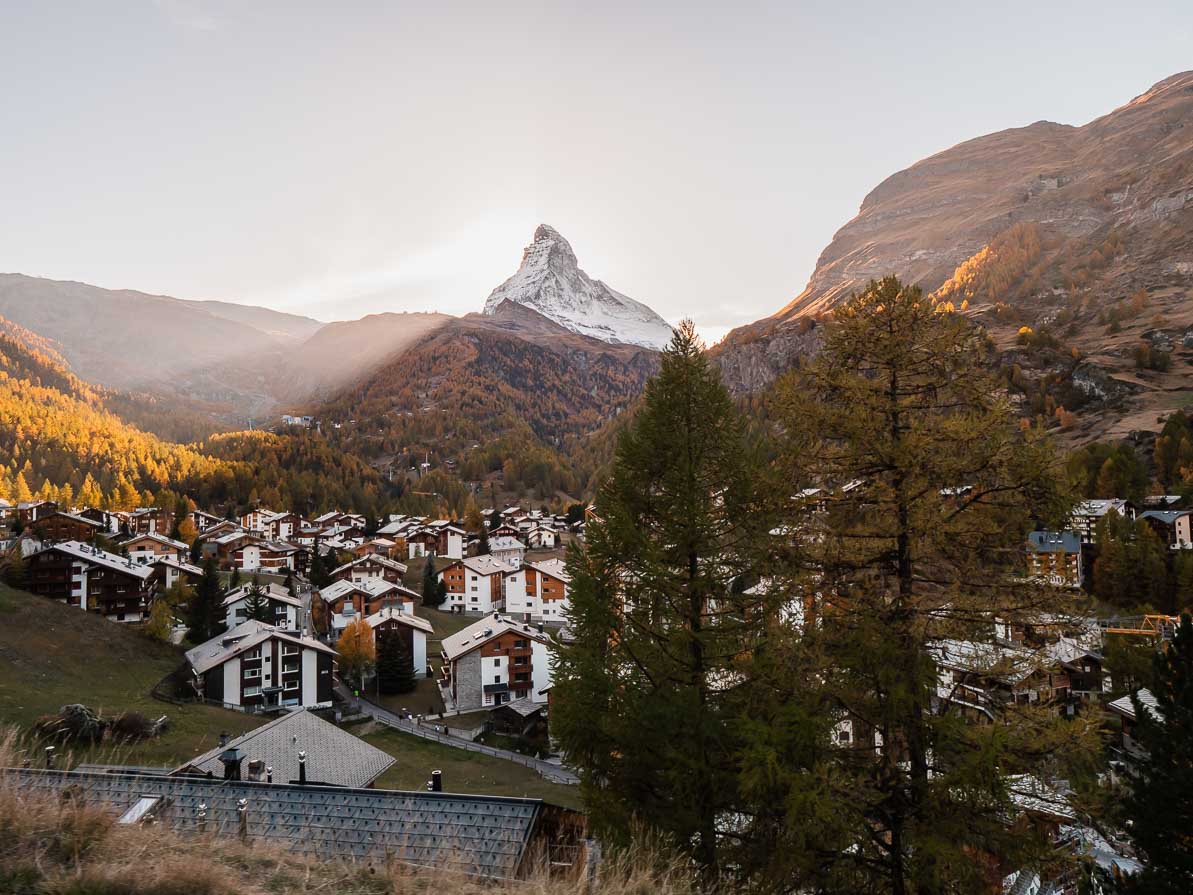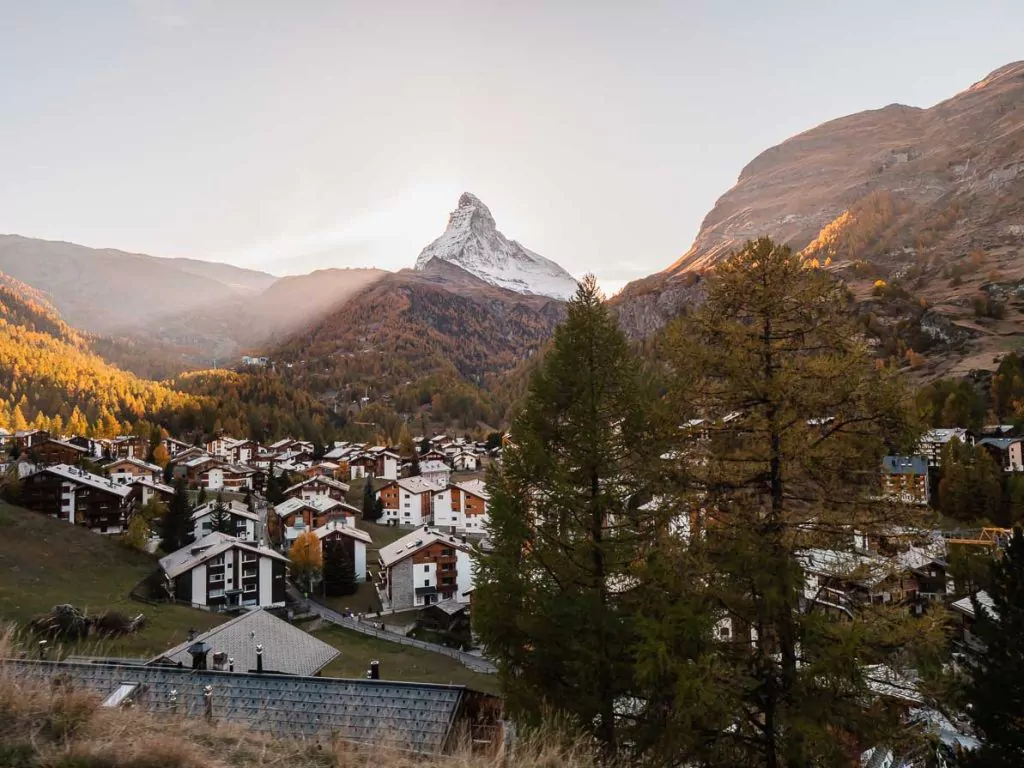 Winner for start & end points: Glacier Express
Don't get me wrong, I love, love, love Tirano, but I think the combo of Zermatt and St Moritz offer more to do and see.
The verdict: Bernina Express vs Glacier Express
The ideal situation here would be for you to do both the Bernina Express and the Glacier Express, one after the other. Start in Milan, train to Tirano, catch the Bernina to St Moritz, then the Glacier to Zermatt, and then continue your trip from there! Two incredible journeys, three wonderful stops to explore, an easy way to see loads of Switzerland in just a few days. But if you're searching for 'Bernina Express vs. Glacier Express' I'm going to assume that's not an option, in which case…
If you're travelling without a rail pass and are paying full price, I think the Bernina Express offers better value for money and time. The views are absolutely magical, and four hours is long enough to not feel rushed but not too long that you'll be uncomfortable spending that much time in a fairly basic train carriage.
But if you have a rail pass, the money you'll save makes the Glacier Express totally worth it (152CHF for 2nd class, 268CHF for 1st). For only 39/49CHF (low season/high season) you get to experience a full day dreamy train ride that's worth four times that amount. You could come back and do the Bernina Express in the future without a rail pass and only pay 63/111CHF (2nd class/1st class), so the Glacier Express is going to provide better value with a Eurail Pass or similar.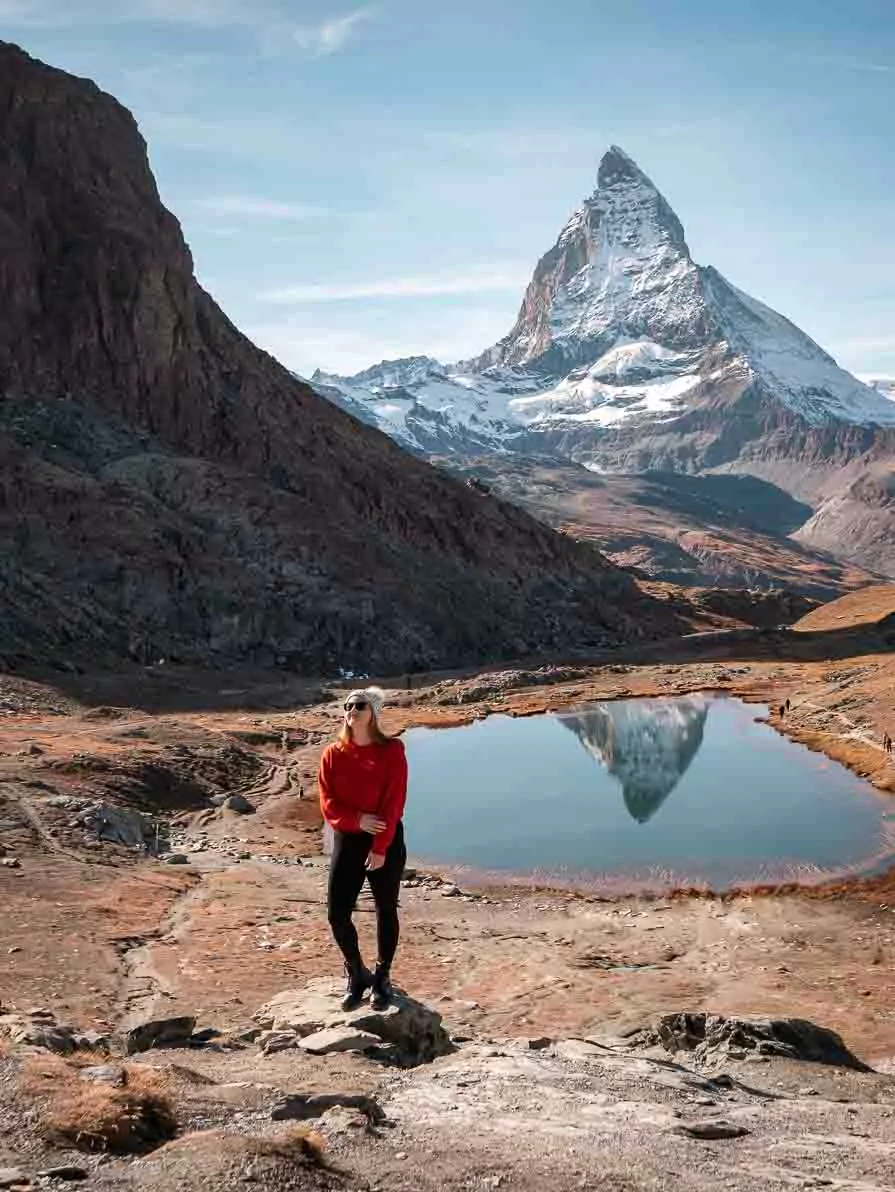 I hope this Bernina Express vs Glacier Express comparison has helped you decide which Switzerland train trip is best for your adventure!
I also have a detailed Bernina Express guide as well as a Glacier Express guide, but if you have any other questions, please let me know in the comments and I'll get back to you.
Other blog posts you might like:
My go-to travel resources when booking a trip

Flights ✈️ I use Skyscanner to find the best flights for my trip and then I'll always book direct with the airline to protect myself from having to deal with dodgy third parties if anything goes wrong.

Trains 🚂 If I'm travelling through Europe, I try to travel by train wherever possible! For an extended trip (2+ weeks) I'll calculate if a Eurail Pass is worth it, or I'll book point-to-point tickets through RailEurope or the local train operator.

Accommodation 🛎️ I book almost all of my accommodation through booking.com, they have a user-friendly website + app and many of their options are free cancellation, easily cancelled with a simple click of a button.

Activities 🗽I use GetYourGuide, Klook and Viator to look for activities in the places I visit, or I just Google 'things to do in [city]'!

Travel insurance 🩺 I use Cover-More NZ travel insurance for my own trips, I have a comprehensive policy and I've only had good experiences with them. Cover-More also has an Australian company, but if you're from elsewhere then two popular insurance options for global travellers are SafetyWing (cheaper policy, lower coverage) and World Nomads (more expensive but significantly better coverage).

Luggage 💼 I travel with Samsonite Cosmolite suitcases, one 75cm check in bag and a 55cm carry on bag, and I absolutely adore them and will never travel with anything else! They are SUPER lightweight (2.8kg and 1.9kg respectively) so I have much more space for my actual stuff.

Camera gear 📸 These days many of my photos and all of my videos are with my iPhone 13 Pro Max, my main camera is a Lumix G9 but I have a secondary camera (my old one) that's a Lumix GX85, I use a DJI Mini 3 Pro drone and a GoPro Hero 10.