Switzerland might not be your first thought of where to go as a digital nomad, because it's not exactly known for its cheap rent, budget-friendly activities and low cost living expenses.
But I recently found the best way for digital nomads to experience Switzerland on a budget, by trying out coliving with Coliving Frilingue.
Coliving Frilingue is a digital nomad travel company built by travellers for travellers. They operate three coliving spaces in Switzerland (as well as one in Montenegro and one in Bulgaria if you're interested in exploring eastern Europe), giving you easy access to the stunning Swiss Alps when you need a break from your computer.
I typically travel totally solo, balancing my essential laptop time with content shoots, exploring a destination and getting amongst the local food scene. I haven't really tried coliving before, but hearing about Coliving Frilingue totally changed my mind!
Coliving is an affordable way to experience somewhere new while meeting fellow digital nomads, keeping on top of your work responsibilities and minimising your travel costs, giving you the best value for money during your trip.
Here's loads more info on Coliving Frilingue as well as 10 reasons to try out a coliving trip in Switzerland with them this year.
---
What is Coliving Frilingue?
Coliving Frilingue is a small travel business with a passion for hosting digital nomads and remote workers in beautiful destinations through Europe, offering incredibly good value travel packages that include your accommodation, some transport, meals and some activities.
The Coliving Frilingue team are all travellers themselves, so they know what makes a coliving space good. They also have a sister company called Ski Hostel which offers very affordable skiing packages, I reckon it's the cheapest place to ski in Switzerland.
Both Coliving Frilingue and Ski Hostel have perfect 5/5 reviews on all review platforms, so you can trust that you're going to have the best experience with them.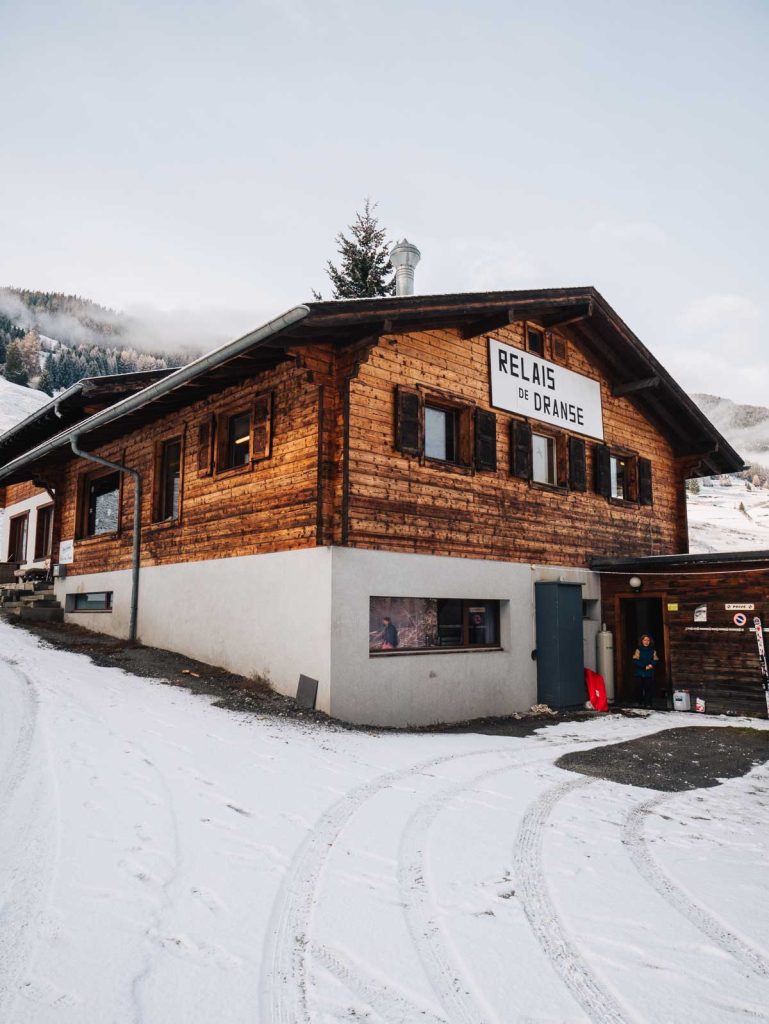 ---
Where are their coliving spaces in Switzerland?
They have three coliving spaces in two different areas in Switzerland.
Relais de Dranse
The space I visited is Relais de Dranse, a spacious chalet in Liddes, nestled below the mountains of the Valais canton. Relais de Dranse has a huge common area with lots of space for setting up your work gear, games like a billiards table and ping-pong table, a big commercial kitchen for communal cooking, and a spacious outdoor area for getting some sunshine in summer or cosy campfires in winter.
Relais de Dranse has seven dorm-style bedrooms and shared bathrooms, but for coliving they only fill the rooms halfway so it never feels crowded.
Petit Vélan
Petit Vélan is just a five minute drive from Relais de Dranse, in a charming alpine village called Bourg St. Pierre. The Petit Vélan space is much smaller than Relais de Dranse but this could suit digital nomads who want a quieter/less hectic space, and they also have private rooms here with either shared or private bathrooms so there is a bit more choice in terms of your sleeping options.
The Petit Vélan location has a cute little bar, comfy seating, a fire to keep everything toasty warm, and a terrace with beautiful mountain views. There's also a heated indoor swimming pool in the village that you have access to with the St Bernard Pass (that also covers your skiing).
Adrenalin Braunwald
The Adrenalin Backpackers Hostel in Braunwald, a car-free alpine village less than two hours from Zurich, is the biggest coliving space that Coliving Frilingue run. They have 29 rooms, including dorm rooms as well as single and double rooms with either shared bathrooms or en suites.
The hostel also has a bar/restaurant, games area, a self-cooking kitchen, loads of common area space and multiple sun-soaked terraces.
---
How does coliving in Switzerland work?
Coliving Frilingue has a really flexible booking system where you can just choose your own coliving adventure, from the number of nights you'd like to stay to the type of room you want and what extras you'd like to add on.
In the Coliving Frilingue booking system you can add your travel dates and it will show you the rooms available, then choose if you want shared (and if so, how many beds in the room) or private (with en suite or shared bathroom). In the 'extras' section you can add on things like the ski pass, thermal baths, day trips nights out and half-board if you'd like to pay for your meals in advance.
They also offer long-term pricing plans which give you flexible access to their coliving locations throughout Switzerland.
Keep in mind that you need to stay a minimum of seven nights for the coliving, but if you'd like to go for a shorter trip then check out their sister company Ski Hostel who offers packages for shorter stays which include accommodation, some transport, your ski pass and half-board meals.
---
What is a coliving 'workation'?
If you're keen to spend two weeks on an organised digital nomad retreat, consider joining one of Coliving Frilingue's 'workations'.
They usually run four per year at various coliving spaces, in 2023 there's a winter workation at Coliving Liddes (5-19 March), spring workation at Coliving Braunwald (13-28 May), summer workation at Coliving Liddes (27 Aug-10 Sept) and probably an autumn workation at their Montenegro location, dates TBC.
The workations run in the same way as the coliving packages, choose your type of room, choose if you want half-board or not (you can get half price for half board if you help out with cooking, cleaning and shopping), and add on any extras.
---
How much does coliving in Switzerland cost?
For long-term stays of two months or more, Coliving Frilingue offers shared accommodation from as little as 18CHF per night (which is CRAZY CHEAP for Switzerland!) or a private single room from only 25CHF per night.
Shorter stays are slightly more expensive but they still give you incredible value for money, significantly cheaper than the rates I've seen at other highly-rated hostels.
---
10 reasons to try coliving in Switzerland with Coliving Frilingue
It's cheap!
After years of travelling around Europe, I genuinely didn't think Switzerland could be this cheap. On previous Switzerland trips I was paying upwards of 50CHF per night for a bed in a dorm room, and that's during low season!
Coliving in Switzerland is by far the best value way to experience Switzerland, with the added bonus of being in a space with fellow digital nomads who live the same lifestyle as you.
You can choose your own adventure
You can tailor your Switzerland coliving experience to suit your preferences and your budget.
Choose whether you want to keep it cheap and cheerful in a shared dorm with other digital nomads, or opt for more privacy with a private room. Decide whether you'd like to add meals on with the half-board package to enjoy communal breakfasts and dinners, or choose to cook for yourself instead. Add on ski passes, thermal pools, day trips to other mountains, city breaks in Italy or other parts of Switzerland, or just knuckle down and focus on work while enjoying stunning views right outside the window.
Good environment for work
We all know that digital nomads need comfortable workspaces in order to stay productive, and the team at Coliving Frilingue have pulled together some fantastic spaces that give you peace and quiet when you need it as well as easy access to adventures and some relaxing downtime when you want a break.
The WiFi is faultless, I was transferring photos and videos to clients with no issues. There's plenty of space for you to set up your laptop and other gear as you need it, and they keep the coliving groups small to ensure there's never too many people in the space at one time.
I personally love working somewhere with stunning scenery outside too, it gives me something nice to look at when I need a quick break from the screen, and it inspires me to get stuff done quickly so I can go out and explore!
Skiing in winter, hiking in summer
If you love an active adventure on your days off, coliving in Switzerland is ideal for you.
In winter you can ski to your heart's content, exploring the Pays du St Bernard area from Petit Vélan and Liddes, or getting amongst Braunwald's ski scene at Adrenalin Backpackers Hostel.
Petit Vélan and Liddes both offer easy access to three local mountains within half an hour's drive (and with a very affordable season pass), and if you'd like to go fancy and try out the famous Verbier ski resort that's only half an hour by car too (but is much more expensive so be sure to include this in your budget).
The Braunwald location is right amongst the ski runs, so you can ski and snowboard throughout the day with work or chill out breaks in between.
If you're visiting outside of the ski season don't worry, you're still going to have a magical time. Both regions offer picture perfect landscapes with loads of hiking trails through them for various skill levels, ranging from easy short walks through to full day technical trails.
Plenty more to do in your downtime
And beyond just skiing and hiking, Liddes, Bourg St Pierre and Braunwald are all full of things to do during the hours you're not at your laptop.
There are via ferratas (cable climbs, I love these so much!), high ropes courses, thermal pools, lakes with pedalos, a bustling après-ski scene in nearby Verbier, and more.
Meet other travellers
The benefit of coliving rather than just staying at a hostel is that everyone else there is the same as you, either a digital nomad or a remote worker who lives a life where they combine work and play, for the ultimate work/life balance.
Sometimes I find that normal hostels are full of travellers on weekend trips or gap years, and they have different priorities and travel styles than someone like me who travels full-time with a pretty hectic work schedule.
Coliving allows us digital nomads to meet each other and stick together, to share skills and stories, to help each other out with future travel plans, and more.
Communal cooking
The coliving spaces have full kitchens which helps bring your cost down big time, as eating out in Switzerland is SO expensive.
You can choose a half-board add-on if you'd like to enjoy the buffet breakfast and dinners, or you can opt to self-cater if you prefer (there is a small grocery store in Liddes and a bigger supermarket about 15 minutes away by car).
The meals provided at the coliving spaces are a mix of Swiss and international cuisine, always with plenty of protein and fresh vegetables, with enough food to keep everyone full. There might also be add on options for special meals like Swiss fondue, raclette, BBQ and so on.
Comfortable accommodation
All of the coliving spaces are comfortable, clean and warm, perfect for an extended stay.
The dorm rooms had comfortable mattresses and pillows, enough space to store our things and the shared bathrooms had decent showers with good water pressure and a shelf for shower storage.
If you're the kind of traveller who does prefer having your own space then I'd definitely recommend spending a bit more to get a private room at Petit Velan.
Easy to get there
If you're looking at the Bourg St Pierre or Liddes options, they are best reached by a combo of trains and a bus from Geneva. We flew into Geneva Airport and had a 2.5 hour journey which included two train transfers (very easy, many people are going into the mountains so it's simple to see what platform to go to) and then a short bus to the top of the hill above Relais de Dranse in Liddes.
The Braunwald hostel is best accessed from Zurich, just 1.5h by direct train.
Easy access to other places for your days off
If you want a full day off work and need to change it up from the local ski fields or hiking tracks, there's loads of other places to visit either by yourself or with fellow colivers.
From Liddes/Bourg St Pierre you could head to Verbier, Zermatt, Montreux or Lausanne in Switzerland, or head across the border to Aosta in Italy for something a bit different.
From Braunwald you could go to Zurich, Lucerne, Interlaken or even tick another country off the list with a quick getaway to Liechtenstein.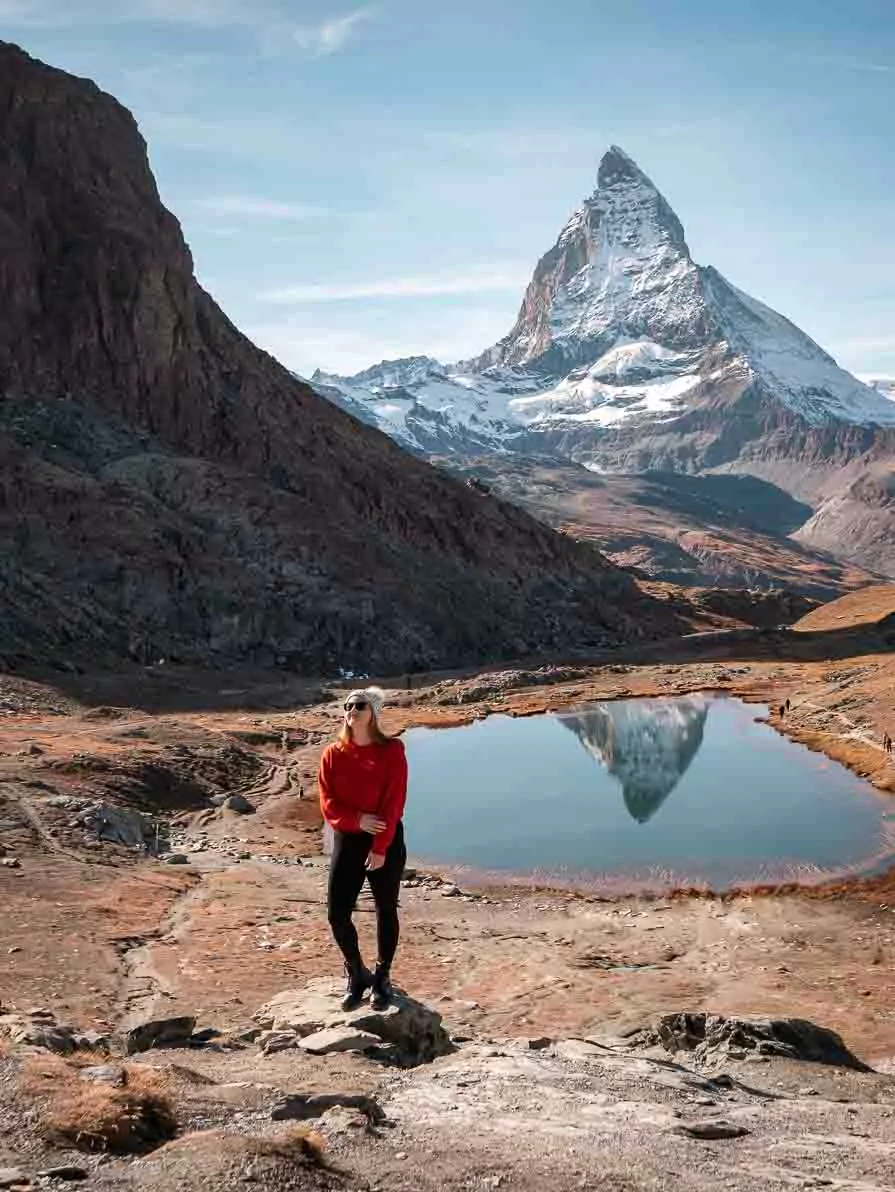 ---
And there you have it, all you need to know about coliving in Switzerland with the legends at Coliving Frilingue!
Hopefully this review has helped you figure out if coliving is right for you, and if so helped you plan your upcoming Switzerland coliving adventure.
Other blog posts you might like: