When you hear the word 'retreat', what comes to mind? For me it's silence except for the sounds of nature. Soft golden light coming from the sunrise. The aroma of fresh coffee (I don't drink it, I just like the smell!). A cloud-like king-size bed complete with king-size pillows. A relaxing bubble bath. Home-cooked dinner using organic ingredients from the backyard. Sipping a local wine while relaxing on the rooftop patio. I found some accommodation in the Algarve region that gives you all of this:
Mercedes Country House
.
The vibe
Mercedes offers everything you'd expect from a luxury, high-end retreat coupled with authentic local vibes, for a fantastic price. Just 20 minutes from Faro but a world away from the hustle and bustle, this place is the ideal escape. Miguel and his family are absolutely incredible hosts, he was excellent to deal with before we stayed and he ensured we were happy the entire time we were there.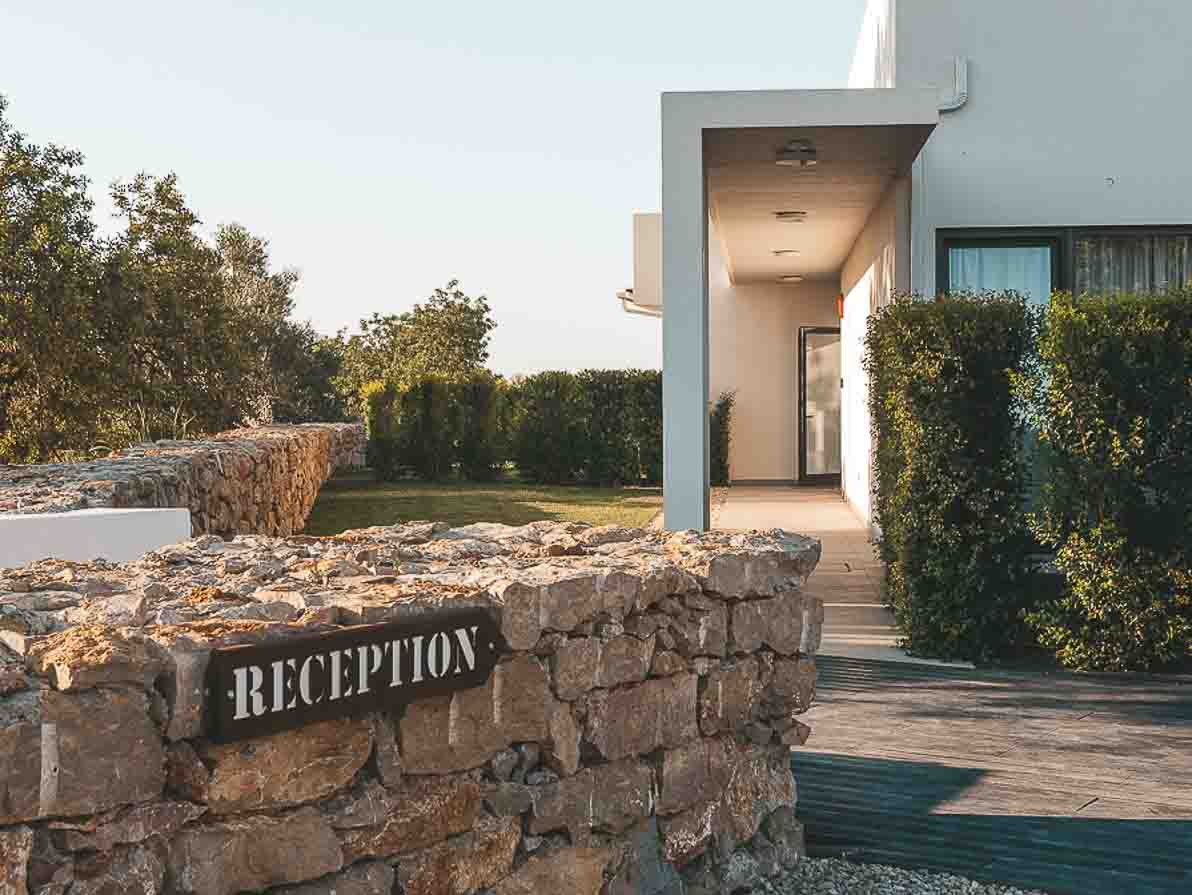 The food
Each evening a set menu is served, using produce from the orchard and gardens behind the house. Our meal was made up of a fresh salad, char-grilled pork loin, and a delicious berry cheesecake made by Miguel's wife. It was such a treat! After dinner we tried a glass of a local drink, made of port wine, honey, ginger, lemon, cinnamon (I think?) and some other goodies that mixed together to make the best drink I've ever had. It tasted completely harmless, yet five drinks later I was singing and dancing in our room before having the best sleep of my life on the cloud bed.
The environment
The next morning the alarm went off for sunrise, and out we went to capture some photos. It was honestly the most heavenly place I've ever been. There were rays streaming in over the pool, birds chirping in the trees and fresh air to enjoy before the mid-summer heat picked up. Even the grass was noticeably softer than normal grass, as stupid as it sounds. We mentioned this to Miguel and he said that it's got a special underground irrigation system that keeps it like that, so we weren't imagining it! From the food and the cutlery to the grass and the linen, every part of this house has been handpicked to ensure guests have the luxury break they deserve. A perfect oasis from real-life craziness.
The verdict
We only had a short one night stay at Mercedes unfortunately but we will definitely be back, hopefully for longer next time. It's family-friendly and dog-friendly (Miguel and his wife have a gorgeous little boy themselves, and they have a pug!), there's free WiFi, loads of car parks and it's an easy drive to the city and the coast. If you need a bit of a break from reality, or if you just really like beautiful places and beautiful things, you need to check this place out. I'd honestly give it a 10/10, and I can't wait to return.
I was a guest at Mercedes Country House but, as always, all opinions are my own and are based on my personal experience.