It's moments like lying on a terminal floor in the early hours that you really question your decisions, and if that early morning flight was really worth it. I've had too many of those moments, so I wanted to try out BLOC Hotel at Gatwick Airport, right next to Departures, for one night before a 7am flight to Sweden. Spoiler alert: I'm a convert.
Here are my favourite things about BLOC Hotel Gatwick, in no particular order:
It's 25 minutes from lying on your bed to sitting at your departure gate getting ready to board (fact, I timed it). If we hadn't have stayed it would've taken me closer to two hours on public transport at that time of the morning
The price-to-benefit ratio (a concept to live by). It might seem counter-productive to spend a Friday night in the city you are trying to leave, but we saved over £100 on flights to fly first thing Saturday instead of late Friday, a night of accommodation at Gatwick was cheaper than the night in Sweden, we still got the whole of Saturday to explore in Sweden because we arrived so early, and the weekend felt more like a holiday and less like the usual sleepless whirlwind
The hotel is at one end of the runway, so we could literally watch planes taking off from our bedroom window, which is a personal dream come true
They worked with a Scandinavian sleep institute to achieve the ultimate temperature and humidity for your room for the best night's sleep, and the distinctive purple lighting is zen AF
You can control pretty much everything in your room from the in-built iPad, which feels like living in the future, although it's slightly annoying when your friend keeps turning the lights off while you're in the shower
The novelty of seeing your accommodation right next to departures, sleeping comfortably at an airport, the London 'staycation', and of course the runway view "as per my previous point, Susan"
I said "oh my gosh", "total life hack" and "absolute game changer" more times than I can count in the one night we were there and I can safely say we'll be back. Here's some photos of the hotel, and you can book your own stay at the perfect Gatwick hotel here.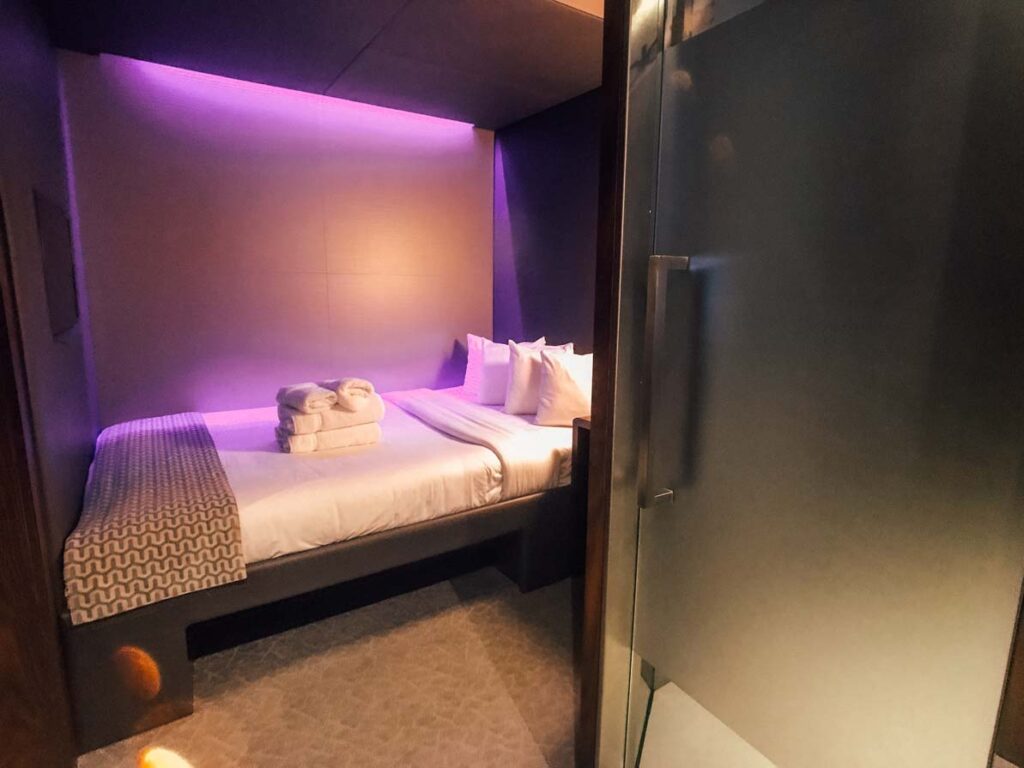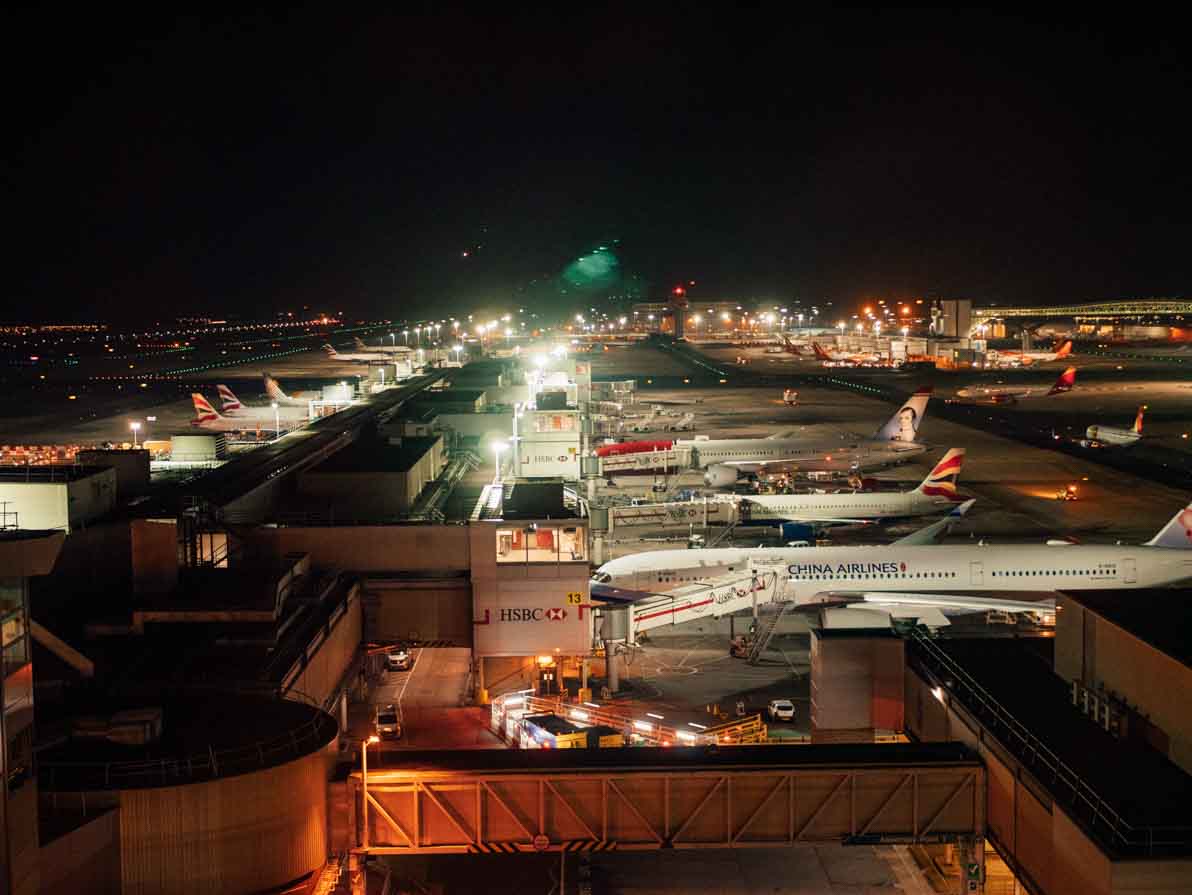 I loved this place so much that I'm going back for a night before my 9am flight to Hong Kong. How will I ever go back to leaving London at 3.30am to get out to the airport?! Do you ever stay out at airport hotels, or do you deal with the dreaded early morning wake up before a stupidly early flight?
Huge thanks to BLOC for hosting us for one night. As always all opinions are my own and are based on my personal experience.
Please note this blog contains affiliate links that give me a small commission from any purchase, at no extra cost to you. I would never advertise anything I wouldn't use myself, and this commission helps Finding Alexx reach more travellers. Thank you for supporting me!