Wondering how to find cheap flights for your next adventure? After ten years of solo travel, as well as six years working at a travel agency, here are my tried and true cheap flights tips and travel hacks to help you get the best bang for your buck on your upcoming trip.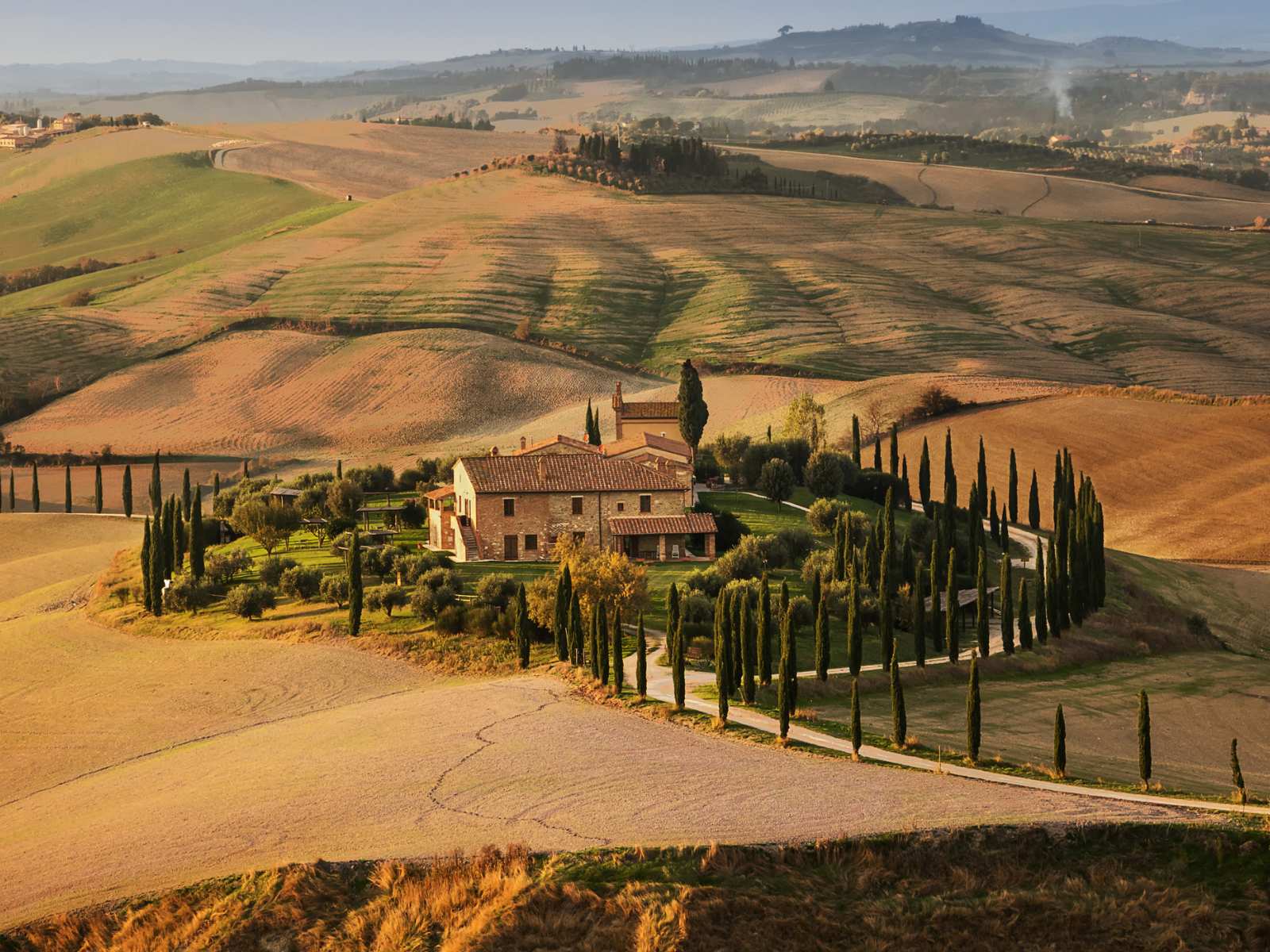 I have to confess something, I'm a sucker for a good deal. I don't necessarily stick to a crazy cheap budget but I do actively aim to get the best value for money, and I absolutely hate feeling like I've over-paid for anything.
This means that I often spend hours and hours trawling the internet to find the best deals on flights, hotels, activities and more, and I'm not happy unless I feel like I've made a good, financially savvy decision.
After many, many years of travel all over the globe, most of them trying to minimise my transport costs so I can spend my money on fun stuff instead, coupled with six years working for a travel agency with close ties with our air product team, I've got looooads of cheap flights tips and tricks to share with you.
From flexibility with dates and destination to off-peak travel to sneaky stopovers, here's a detailed list of how to find cheap flights for your next trip, as well as some cheap flights myths that have been totally debunked.
1. Use Skyscanner or Google Flights to compare your options
If there's one travel app I couldn't live without, it's hands down Skyscanner.
Skyscanner is a flight comparison website (a.k.a. flight aggregator), you can search your route and travel dates and it'll scan hundreds of airlines and online travel agencies (OTAs, I'll be using that acronym a lot so remember it!) to show you loads of different flight options as well as the different booking options for each flight. Google Flights is pretty much exactly the same, I just prefer the Skyscanner interface and app, but you can use whichever one you like best.
Skyscanner and Google Flights don't have every single flight in the world, because they only have access to the flights that the airlines and online travel agencies choose to make publicly searchable. Some flights are only available through retail travel agencies or charter companies, or for group bookings (10+ people) you might be able to access a special group rate direct through the airline or with a travel agency, but Skyscanner and Google Flights do show the vast majority of flights available for consumers to book all around the world.
Skyscanner is my first stop when doing any sort of flight search, and if you want to know how to find cheap flights then it's where I suggest you start too.
2. Be flexible with your destination
Flexibility is absolutely key when looking for cheap flights, and this is another place where Skyscanner or Google Flights can come in handy.
If you know your travel dates, you can use either one of these aggregators to look at the different destination options based on the dates you want to go. Perfect for those of us who suffer from analysis paralysis and can't seem to make a travel decision!
On Skyscanner, you can use the 'Everywhere' search tool. Simply put in your origin, click into the destination box and select 'Explore everywhere', then either choose your exact travel dates or just select a month if you're flexible on your dates too. The search box should look like this 👇🏼
From here, you'll get a list of destinations coming up in price order, like this 👇🏼
✈️ Read more about how to use the Skyscanner Everywhere tool to find cheap flights >>
Google Flights has a very similar feature, just put in your 'from' city, leave the 'to' city empty and click 'explore', and you'll be taken to a map view with all the options, as well as a column on the left side of the screen 👇🏼
I like using Google Flights' map view to visualise distance and to easily look at airports in a certain area, but the list of options isn't able to be sorted by price order. Skyscanner on the other hand doesn't have a map view, but the destinations are sorted by price order, so you can easily move down the list and choose the cheapest destination that appeals to you.
Being flexible with my destination was how I travelled to 39 countries and spent only £2581 (that's $4887AUD, $5238NZD, $3217USD) on flights and trains in total! I travelled to a new country every week for nine months, letting Skyscanner take the reins and just booking the cheapest flight each Tuesday. You can read more about that crazy experience here >>
3. Be flexible with your dates
The same goes for being flexible with your travel dates, if you know where you want to go but you're flexible with your travel dates, you're much more likely to be able to find a good deal compared to if you were set on a specific weekend.
This is a great way to plan your trip if you have family or friends to visit somewhere but no set date to be there, or if you've got a destination on your bucket list but don't mind exactly when you go. You can just pop in your origin and destination, then use the price charts on either Skyscanner or Google Flights to show you the cheapest dates, and you can see what dates fit your time off work or study from there.
4. Fly mid-week at off-peak times
Flight prices change depending on supply and demand, so it makes sense that the most convenient flight days and times like Friday evenings, Saturday mornings and Sunday afternoons will be the most expensive.
If you're able to travel on the less popular days like Tuesdays and Wednesdays, or choose flight times that aren't ideal like very early mornings or late night departures, chances are you'll be able to find cheaper fares.
Just keep in mind that inconvenient times might come with other costs, like an airport hotel for a late arrival or a taxi to get to your flight on time because public transport isn't running at 4.30am.
I am totally aware that many people don't have the option of travelling at off-peak times, so if you're only able to fly on weekends and during holidays my main tip for you would be to book well in advance, because these periods are always going to be high in demand so prices are unlikely to ever get cheaper.
5. Consider booking direct vs. booking through an OTA
Online travel agencies often come up on Skyscanner as being cheaper than booking direct through an airline, but they also come with additional risks and fewer benefits.
I always, always, always recommend booking direct through an airline because they have much better policies for dealing with cancellations or delays, you can easily manage your booking online (like seat selection or adding bags), and airline customer service is typically easier to contact and better to deal with than OTAs.
OTAs on the other hand often have very strict cancellation policies, they make it near impossible to make any changes to your booking, they often don't include luggage and some don't even allow you to add it on, you might not get loyalty points for the airline alliance, and their customer service can be SO HARD to contact and deal with.
I've booked with OTAs only a handful of times in my life and have had a bad experience every single time, so I'll never do it again. It's worth the extra money to book with the airline but to know you'll be looked after in case of any issues with the flight.
If an OTA is significantly cheaper and you're tempted, just be sure to check the conditions of the ticket. Check luggage allowance, check if you can select a seat and check if you'll receive airline miles if any of these are important to you. Check what the fees are if you need to make any changes or cancel the ticket, and check what the refund process is if the airline cancels the flight. From there you can toss up the risks vs. benefits and decide if it's worth it to go for the cheaper OTA booking or the more expensive but more reliable direct airline booking.
To give you an example, I found a super cheap flight from New York to London direct on United for only $110 on an OTA called FareBoom. This price is CRAZY cheap! Unfortunately the flight was cancelled by the airline due to Covid travel restrictions.
If I had booked through United direct, I would've been able to receive a refund for the flight or receive United credit to use on any United flight in the future. But because I booked with FareBoom, the only option was to receive credit on FareBoom which could be used towards the exact same route on the same airline. When travel restarted, I looked at New York to London flights and they were now $700+! I asked FareBoom if I could use it on another route instead, I would've just used it towards a cheaper flight and not flown from New York to London at all, but they said it could only be used on that specific route.
I'm never going to pay that much for an NYC-LON flight, I'd rather fly a budget airline like Play and get a stopover in Iceland on the way, so that $110 credit is just sitting with FareBoom unused and I'll probably never get it back 🙃😭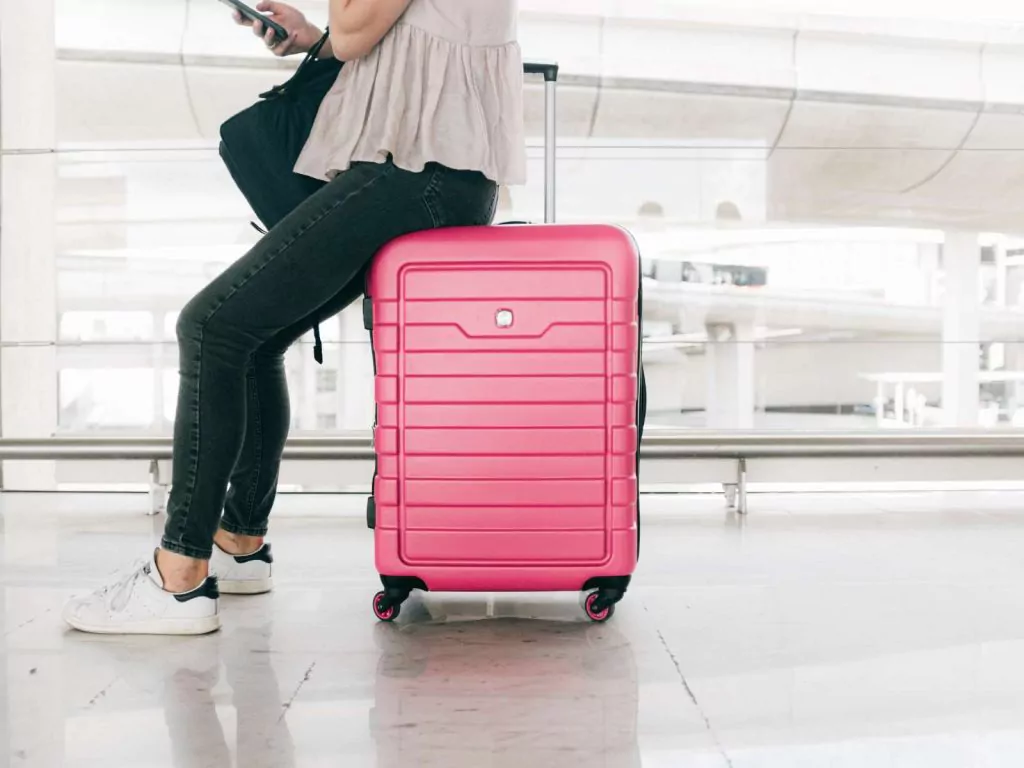 6. Set price alerts for routes you might want to take
If you've been hoping to find a cheap flight on a certain route, like to go and visit a friend or to head abroad for an event, you can set up price alerts for particular routes on Skyscanner, Google Flights, apps like Hopper, or even on airline websites themselves.
Price alerts are best for when your trip isn't absolutely confirmed and when you're flexible on whether you go or not. If you know for sure that you need to fly somewhere and you've booked other non-refundable things like accommodation, it's generally best to just book the flights once you have other things locked in, because waiting for prices to drop can backfire and you might end up paying significantly more instead.
7. Consider adding a stopover for an extra adventure
One of my favourite travel hacks to get better bang for your buck with your trips is to use free or cheap stopovers to explore a new place, giving you a two-for-one holiday!
If you're flying long-haul, many airlines allow the option to spend a few days in their main transit hub to add on an extra destination for your holiday. Some examples are:
Bangkok with Thai Airways
Kuala Lumpur with Malaysian Airlines
Singapore with Singapore Airlines
Dubai with Emirates
Abu Dhabi with Etihad
Doha with Qatar Airways
Hong Kong with Cathay Pacific
Fiji with Fiji Airways
Honolulu with Hawaiian Airlines
Iceland with Iceland Air
Istanbul with Turkish Airlines
Lisbon with TAP Portugal
To see if an extended stopover is an option you can search for a multi-city flight on the airline website with 1/2/3 days in the hub city, then compare this with the price of if you just did a quick transit and continued on your journey.
In most situations you'll only need to pay a bit extra to cover the taxes at the additional stop and maybe a slightly more expensive fare, but it shouldn't be too much more. If it's coming back as ridiculously expensive then you could speak to a travel agent (an actual one, not an online travel agency) to get a quote, they can organise multi-city trips super easily and it may be cheaper than if you book direct.
8. Use budget airlines
Sure, Ryanair and its low cost carrier friends might have a bit of a bad reputation, but I actually swear by them for budget-friendly ways to get from A to B on short-haul trips.
Low cost carriers offer no-frills fares for a crazy low price. In Europe it's not uncommon to find €10 flights between two countries, other continents are a bit more expensive but cheap airlines still might save you 50-75% of the price of a full service airline for the exact same route.
Keep in mind that the low price does come with a cost, in terms of comfort and convenience. The ticket price generally doesn't include checked in luggage, some even don't include overhead storage (only a bag under the seat), seat selection costs extra, there's often no entertainment system and no meals included, so you'll need to buy from the trolley. Super cheap flights might also be at really inconvenient times of the day which might require you to catch a taxi to the airport as public transport might not be running that early or that late, so tally up any additional costs to really make sure you're actually saving money.
For a short trip the compromise is often worth the cash you'll save, but for a long-haul flight just be aware that it's unlikely to be a particularly comfortable trip. But if you save $500 that can go towards hotels and activities instead then maybe it's worth the ten hours in a seat with minimal leg room!
9. Travel with carry on only
I'm a chronic overpacker so I could never do this, but for those of you who are able to survive off a small capsule wardrobe and minimal tech gear, travelling with carry on only can save you loads on a trip that involves multiple flights on low cost carriers.
When I did my crazy 'new country each week' adventure before Covid, my transport for nine months of travel came to £2581 in total, but £540 of that was from add ons like checked luggage and seat selection. That's a significant amount I could have saved if I'd gone back to basics and just stuck with a single backpack.
10. Stay loyal to an airline or alliance
While it won't get you cheaper flights to start off with, staying loyal to a particular airline or at least an airline alliance can pay off big time with free flights, upgrades and other benefits once you reach enough miles or status points.
Staying loyal to a particular airline will help you reach status level earlier, as booking flights with that airline will typically give you more points than if you book with a partner airline. If you chop and change the carriers you fly with, preferring to go for the most convenient or cost-effective options, then at least sticking to a certain alliance will mean that you can still gain some points towards your main airline.
There are three airline alliances to choose from:
Star Alliance: 26 airlines including Air Canada, Air New Zealand, Singapore Airlines, Turkish Airlines and United
Oneworld: 14 airlines including Qantas, Emirates, British Airways and Qatar Airways
SkyTeam: 19 airlines including Aeromexico, Air France, China Airlines, KLM and Korean Air
It's usually only full service airlines that offer loyalty points or miles, so if you're travelling super cheap and use budget airlines then chances are you won't be able to make use of this, but if you're flying full service airlines then it's definitely worthwhile to choose an alliance and stick to it to increase your chances of getting rewards in the future.
11. Use a flight rewards credit card
On a similar note, using a credit card with rewards miles can help you reach status level and take advantage of the frequent flyer offers for different airlines without having to fly long-haul multiple times a year to reach the required number of points.
The idea of flight rewards on credit cards is very American, and the competition between credit card offerings in the USA means consumers are able to choose from a range of cards with fantastic benefits. You'll often see American bloggers and travel creators promoting cards like the Chase Sapphire card or the Capital One Venture X, which come with amazing sign up bonuses and competitive points earning rates.
Unfortunately for the rest of the world, most other countries haven't quite caught up with rewards credit cards yet and don't have anywhere near as many options or as good benefits.
Canada, the UK and Australia's rewards credit card options are starting to get better, but in New Zealand (where I'm from) and most of Europe (from what I've heard) the options are pretty useless and the minimal benefits are often cancelled by high international transaction fees and annual fees.
If you're considering a rewards credit card, just make sure to include the annual fee + any international transaction fee or foreign exchange fee in your calculations to see if it's really worth it.
12. Don't use incognito mode
This might be a shock to some of you but the incognito mode flights trick is a complete myth, and it's not going to help you find cheap flights at all.
The myth came from the fact that people were seeing higher prices of airfares after searching for the same fare previously, leading to a rumour that airlines increase ticket prices based on your earlier browsing.
This suggestion has been rolling around the travel industry for about a decade now but there is no evidence to confirm it. All trusted sources of air travel info (including Going, Travel + Leisure and Thrifty Traveller) say that it's just not true, and in my personal experience not only as a frequent traveller but also after spending six years in a travel industry desk job working closely with airlines, I can confirm that the flight prices you see are definitely not based on previous searches, but on dynamic pricing which changes by the second due to supply and demand.
Dynamic pricing in a nutshell is where seats on planes are separated into different price categories, called 'fare classes' or 'fare buckets'. If a plane has 100 seats in economy, the first 20 might be $150, then when they're sold out the next 20 seats are $180, then the next 20 are $220 and so on. If the $150 seats all sell out or are saved in someone's shopping basket waiting for them to check out then the price goes up to $180. And if the $180 seats aren't selling very well after a few weeks, then the algorithm might drop them to $165 to encourage bookings. These changes can happen in a matter of seconds, and this is what you're experiencing when the flight prices are different each time you look, not the airline increasing prices to make you pay more since you already searched that trip.
There is also a bit of a negative consequence of using incognito mode, in that the airline won't be able to retarget you with advertising for the routes you've searched for if they do put on a sale, because your search history will be wiped from your browser. If you want to be kept in the loop for any sales on your destination or route then using a non-private browser will let the airline track your activity and then you'll likely see ads for their sales in the future.
13. Don't book too late
It's true that some airlines used to offer discounted last minute fares to try to fill planes to the point where they're breaking even, but unfortunately this is no longer the case. Last minute deals pretty much don't exist in the airline industry anymore, and if they do happen, it'll be a very rare occasion that is impossible to predict in advance.
Flight prices can sometimes go down due to low demand, airline sales and over-supply (like a new airline starting on that route) but the closer you get to the flight time, the higher the risk of prices rising significantly.
If you're flying during a busy time like summer, public holidays or school holidays then you can be fairly certain that those flight prices are unlikely to drop as demand will be high, so you should book as soon as you've decided your plans.
If you're flying long-haul outside of the high season then a good rule to follow is to have your flights confirmed 3-6 months in advance, and for short-haul flights you'll want them booked at least a month in advance.
If you're booking within a month of the trip then prices are likely to rise due to business trips (usually much shorter lead time than leisure travel), spontaneous holidays and last minute emergencies.
14. Combine multiple flights
If you're flying long-haul, consider combining two flights from different airlines to get the best value for money.
Some OTAs actually put together their own combined flights (also called mix-and-match fares) and sell them as one packaged flight, with the caveat that you'll need to self-transfer, which means you need to get your bags after the first flight, go through customs in that destination and then check in separately for the second flight. You might see these on Skyscanner with a 'self-transfer' alert in a red box.
But if you don't want to book through an OTA (please don't 🙃) then you can also find these fares yourself by simply searching for two separate flights.
The main issue with having two separate flights, aside from the inconvenience of having to wait for luggage + security and then check in again, is that if your first flight is delayed, the second airline does not have a responsibility to put you on another flight and you might need to pay for a last minute seat.
If you're flying on one ticket booked through the airline they'll always look after you in case a delay has made you miss the next flight, but if they're separate tickets you won't have this protection. Travel insurance usually covers this as long as you've left yourself a realistic amount of time to self-transfer, so if you choose to book your own mix-and-match flight, check your policy to make sure delays are covered.
15. Consider nearby airports or cities
If you're flying from Sydney to London and the flight price is $1100, but Sydney to Paris is only $800, it might be worth booking to Paris and then catching the Eurostar to London instead to save $300.
This trick is particularly useful in Europe where there are loads of major hub cities within easy reach from each other and are well-connected by the train network.
The easiest way to find cheap flights to nearby airports is to use Google Flights and look at the prices on a world map.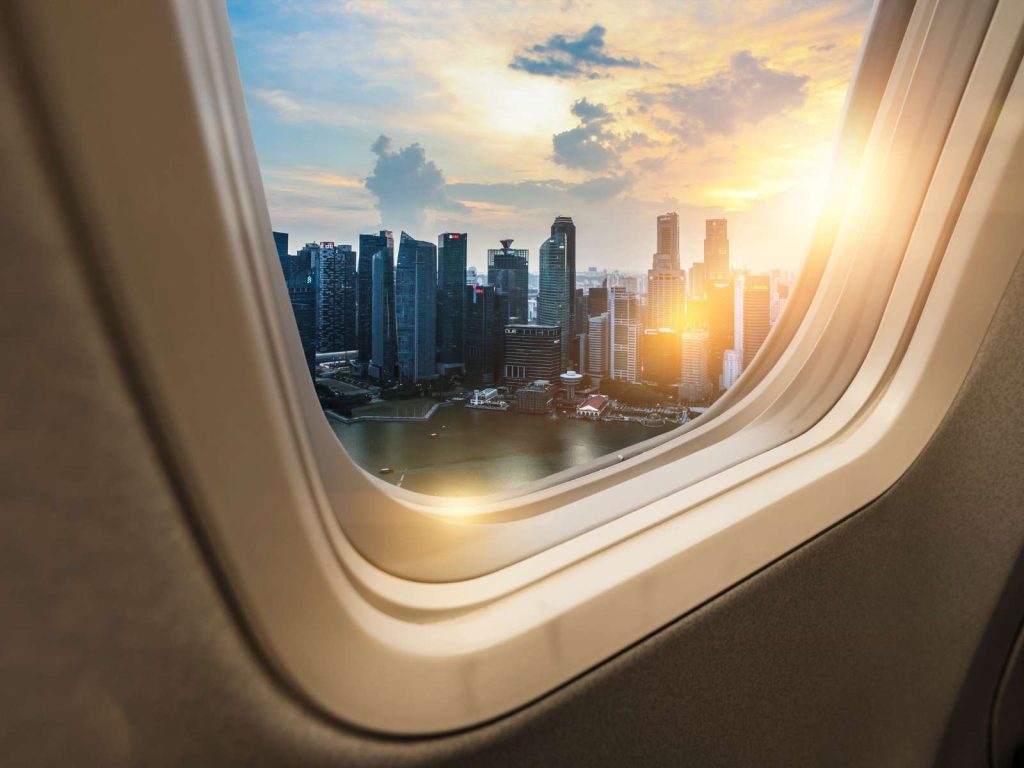 16. Use a VPN to check prices from other countries
Though incognito mode does absolutely nothing to get you cheaper flight prices, it is true that using a VPN can help you find a good deal.
A VPN (virtual private network) lets you change the location of your computer's IP address, and tricks websites into thinking you're a customer from another country. Flight prices can vary based on your country for a number of reasons, like currency exchange rates, local taxes and regulations, supply and demand, and difference in purchasing power, so changing your country might show you totally different prices.
Unfortunately there's no trend of what countries show the cheapest flight prices, and no one has time to check prices from all 195 countries, but a good idea would be to check the flight price from the origin country, the destination country, and then two cheap countries in different parts of the world (like Mexico and the Philippines) and you might find a deal that saves you a bit of money.
17. Keep an eye out for error fares
Error fares are basically pricing mistakes that slip past airlines or online travel agencies and make it into the publicly available ticketing system, where customers can purchase it.
These tickets can be CRAZY cheap, like $250 business class from New York to Rome, $700 first class from London to Hong Kong, or $400 from Sydney to Paris. They're often available for a very short time as a spike in purchases will flag something to the airline or OTA, and might only be up for a matter of hours or even minutes. Waiting for an error fare on a flight route you're looking at is never going to work, but if you're flexible with your travel dates and destination then error fares can be a really cheap way to travel, and maybe to experience a higher cabin class than you're used to.
If you're lucky enough to snag an error fare, it's important to realise that airlines do not have to honour them if they can prove that it's a mistake. Sometimes they choose to honour the mistake fares just to avoid the public backlash from cancelling them, but they do have the right to cancel if they decide the financial loss is too high.
Usually mistake fares will be cancelled within a couple of days of you purchasing the fare, so if you do manage to get your hands on one, be sure to only book accommodation and activities with free cancellation in case the airline cancels the ticket.
The best way to hear about error fares is to sign up for newsletters like Going or Jack's Flight Club (they both have free options and premium options) or to follow Secret Flying, the Flight Deal and Fare Deal Alert on Twitter.
18. Consider booking flights separately if you're travelling in a group
Remember earlier in the post where we talked about fare classes? If you're flying with friends or family, when you search for multiple seats on a flight it will show you the price for a fare class that has enough seats for all of you. This means that if there's only two seats left in the $150 per seat fare class but you're searching for four tickets, instead it will show you four tickets in the $180 per seat fare class, because the systems can combine tickets from two different fare classes.
If you're on a tight budget then it might be worth you searching for flights one by one instead, and then split the total between the group so everyone pays equal amounts (or not, up to you!).
Keep in mind that if you do this you won't be sitting next to each other, you'll need to select seats if you want to sit together and this might end up costing extra.
19. Consider using a travel agent if you have a complicated route
Many travellers these days think that travel agents are obsolete, thanks to handy tools like Skyscanner and the ability to book with any airline in the world online, but travel agents absolutely still have their place, particularly with complicated flight routes that are seemingly impossible to book on airline websites.
If you're planning a multi-stop trip with more than three cities, there's a high chance that a travel agent could find you a flight deal better than what you can see online. And if you're travelling for a group trip and have multiple people flying in from different airports, having a travel agent organise the trip itineraries for everyone can end up saving time, stress, and sometimes money.
If you do choose to use a travel agent then make sure it's a retail travel agency (i.e. not just an online agency) where you can easily contact an actual human over the phone or email, rather than relying on live chat or contact boxes on the website. Check recent reviews too and avoid anywhere with negative reviews that mention slow refunds or bad service.
If you're flying a long-haul route with two flights that are operated by different airlines that are codeshare partners, be sure to check the price of these flights on both airline websites as they might be priced wildly differently.
For example, if you search Skyscanner for Auckland to Toronto it might come up with an option to fly Auckland to Houston on Air New Zealand and then Houston to Toronto on United Airlines. The Air New Zealand website shows this flight on 17 May for $1258NZD 👇🏼
The EXACT same flight on the United Airlines website are coming back as a whopping $7364NZD 🤯
Wild wild wild. This is a particularly extreme example, but it's a good reminder to always check both airline websites if the route you're looking at involves codeshare flights.
21. Consider alternative transport
Of course this isn't an option for many journeys if you're travelling long-distance and cross-continent, but if you're looking at domestic flights or short-haul international on the same continent and flight prices are crazy high, consider turning it into a bus or train adventure instead.
I recently spent two months in Europe travelling by train, and had the absolute time of my life. Trains are comfortable, scenic and convenient, the transport time is longer than flying obviously but you don't need to worry about getting to the airport two hours before your flight, waiting in check in lines, or waiting for your luggage afterwards. Buses aren't so comfortable and can take even longer but often end up being MUCH cheaper than both trains and planes, so can be a good option if you're needing to stick to a tight budget.
22. Book a package holiday
If you're flying to a typical holiday destination, like the Pacific Islands, the Caribbean or the Canary Islands, there are often package holidays that include flights and hotels at a decent price. If you want to avoid spending hours organising your trip, or if you're travelling in a family or group and just want something super easy for a bunch of people, a package holiday can save you time and money.
The reason these packages can sometimes end up being cheaper than booking yourself is because airlines and hotels offer wholesale rates to travel agencies and package holiday operators in exchange for bulk bookings, so they can sell seats at a lower price than what's publicly available. Package holidays can work particularly well for families in the school holidays and/or last minute trips, because the combo of wholesale rates can be much cheaper than usual high season fares or late bookings.
Check the package accommodation before booking to make sure it's the kind of place you're happy to stay at, check other inclusions or additional costs like transfers and meals, and only use trusted travel agents with good reviews.
23. Use cashback websites
Saving money on flights using cashback websites is a recent discovery of mine, but the small discounts can really add up.
If you haven't heard of cashback before, it's basically a form of affiliate advertising, similar to what I do on my blog. If you book a hotel through one of my links, I get a very small commission attributed to my booking.com account, at no extra cost to you. This income helps me keep the blog running so thank you for your support ♥️
With cashback websites, they direct you to the airline websites through their links, they make a commission from your booking, and they share the commission with you in the form of putting money back into your account. Hence: cashback!
The cashback on airline websites is usually super small, like 1-3%, but getting $60 back on your $2000 flight is still worth doing. For other travel things you can save lots more, like 6-12% on accommodation websites, 6-10% on car rentals, cashback on activities and more.
I use Shopback for most of my cashback as they have the best booking.com deals (if you're Australian you can sign up to Shopback Australia, if you're from New Zealand or some countries in Asia you can sign up on Shopback Singapore) but there's also Topcashback in the UK and Be Frugal in the USA, or just search 'cashback [insert airline]' and see what options come up.
24. Get travel insurance as soon as you book your flight
This isn't going to save you money on your flight (sorry) but it can stop you from spending more money down the line.
Most comprehensive travel insurance policies cover cancellations from the moment you buy insurance, before you've even left the country, so you should always purchase insurance as soon as you've booked your flight or any non-refundable hotels, cruises or activities.
This means that if you book insurance as soon as you buy, then two weeks before your trip you break your leg and aren't able to travel, you'll get a refund for your flights from insurance even if they were non-refundable.
Travel insurance is a necessity for any international trip, and it doesn't cost you any extra to buy it early, so you should always get it as soon as you've confirmed your trip.
Read more about travel insurance:
Myths about how to find cheap flights
Myth #1: Using incognito mode stops airlines from increasing the price based on your previous searches
I mentioned this already but I'll say it again, airlines don't put up prices based on your previous searches and using incognito mode isn't going to stop prices from rising.
Prices change constantly due to dynamic pricing (supply and demand) and incognito mode is only going to stop the airline from being able to retarget you with advertising of sale prices in the future, so it could do more harm than good.
Myth #2: Flights are cheaper if you book on Tuesdays and Wednesdays
It's true that Tuesdays and Wednesdays are often the cheapest days to fly, because they're far less in demand than Fridays and the weekend, but there's no 'cheapest day to book'.
Demand changes constantly which means price can change constantly, and airlines can load new fares, price changes or sales at any time of any day, so it's impossible to predict what day will have cheaper flights.
Myth #3: Flights are cheaper last minute
Already mentioned but worth mentioning again, these days last minute flight deals are almost non-existent.
Do not wait until the last minute to book a trip, or you might end up paying twice or three times the price than what you saw it for a few months ago.
Myth #4: You should book flights 76 days in advance (or any other arbitrary length of time)
I've seen some websites say 'the best time to book an international flight is 76 days in advance' or 'the best time to book a domestic flight is 32 days ahead' but these are total nonsense, not to mention that they completely depend on the actual trip (e.g. international like London to Paris, or like London to Auckland) and the country you're in (domestic flight trends differ significantly between Australia and the USA).
The most common time to book international flights is between 3-6 months in advance, and within this period the longer you wait, the higher the demand, therefore probably the higher the price. Longer distance flights might get more expensive further out, and shorter flights might not rise in price as quickly.
Basically, if you see a flight price that you can accept and afford, book it now to get the convenience of having it confirmed rather than risking the prices rising and dealing with the difficulties of having your plans up in the air.
I hope these cheap flights tips and tricks have taught you how to find cheap flights for your next trip! If you have any travel hacks I should add to this post please let me know in the comments below.