Does using incognito mode while searching for flights help you find the cheapest deals? Read on to see whether this long-time 'travel hack' is actually true.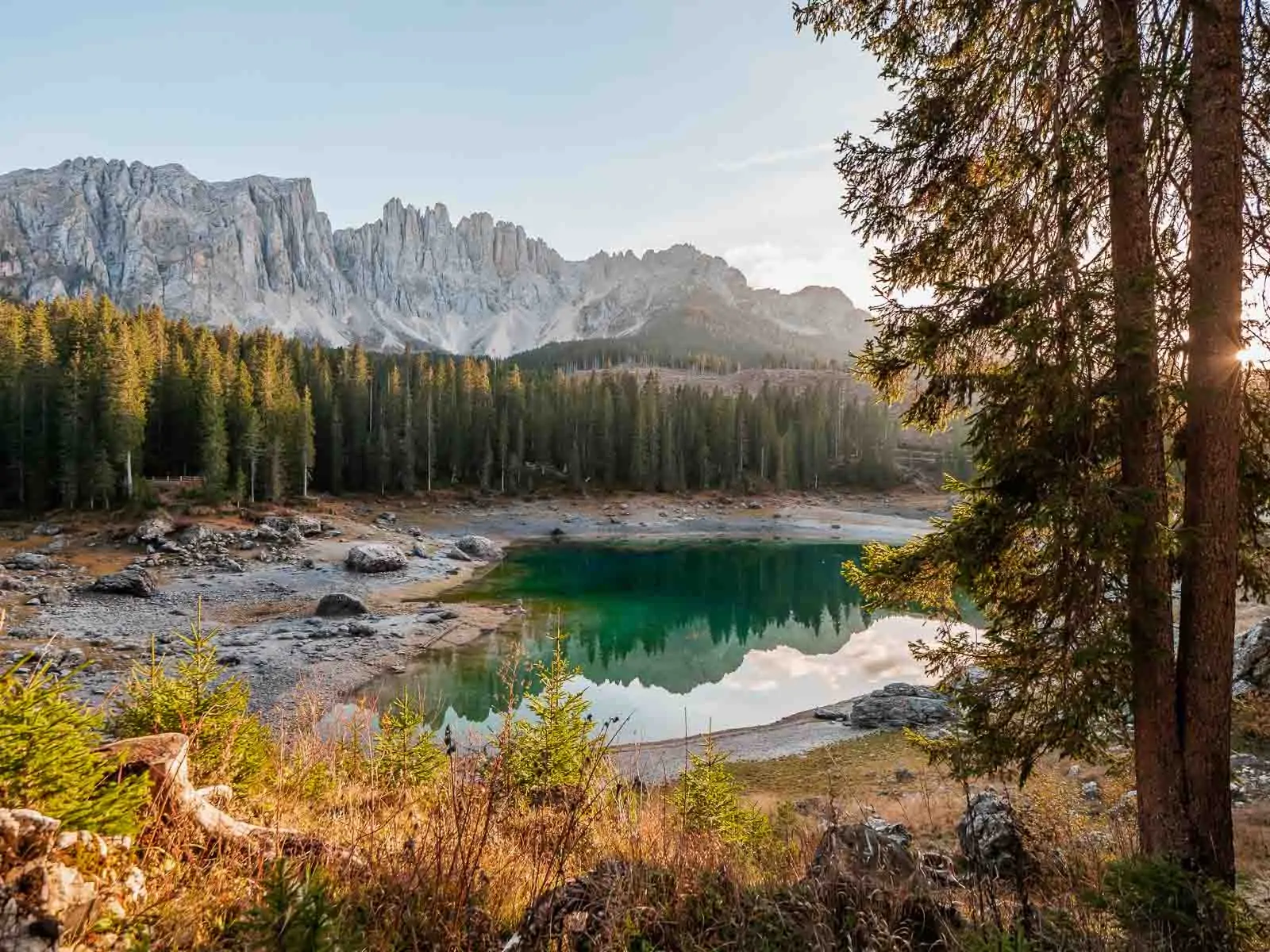 There are loads of cheap flights hacks out there that people swear by, and using incognito mode to avoid airlines making flights more expensive is one common one. But it's not true! I'll say that again: It's not true.
There is no evidence to support the idea that airlines increase your flight prices based on your previous search history.
You might think 'what does this travel blogger even know about airline pricing, and why should we listen to her?'. Aside from the fact that I travel full-time and am constantly searching for and booking flights, I also spent six years working in marketing for a travel agency and during this time worked super closely with our airline partners. There are many, many factors that go into airfare pricing, and prices can change constantly, but it has nothing to do with your previous searches.
This blog post explains what incognito mode is, looks into where the incognito mode flights myth came from, and explains exactly why airfare prices seem to go up after you've just searched them. I also share the negative effect of using incognito mode (yep, it can do the opposite of what you want!) as well as a bunch of tips that will actually help you find the cheapest flights.
---
A summary: Does incognito mode work for finding cheap flights?
Here's the truth: Using incognito mode while searching for flights will not help you find cheap flights!
There are many other strategies to help you find cheap flights, but using incognito mode is not one of them.
---
What is incognito mode?
Incognito mode, also known as private browsing mode, is a mode on your internet browser that lets you browse the internet without leaving any trace if your online activity on the device you're using.
This means that no cookies, browsing history or temporary data are saved, and instead are deleted when you close the incognito window.
Incognito mode is handy for a number of things, like searches you don't want saved, avoiding your data being saved for targeted advertising, or inputting personal information on a shared device, but unfortunately it's not going to help you find cheap flights.
---
Why do people think the incognito mode flights trick works?
The origin of the incognito mode cheap flights myth is hard to pinpoint, but it probably came out in the mid 2010s when people starting talking about the fact that websites tracked your online activity.
Because flight prices change by the second, seemingly for no reason, it's easy to assume that there's a money-making intention behind this.
If you search for a flight and it's $100, then the next day it's $110, you might attribute that price increase to the website tracking your searches and purposefully pricing the flight higher *for you* so they can make more money. This obviously happened to someone, they started the rumour that airlines put up prices based on previous searches, and now you've got people all over the globe using incognito mode (unnecessarily) to book their flights.
From there, all it takes is anecdotal evidence to incorrectly confirm the rumour as truth. Perhaps you used incognito mode to search for flights once, then you looked again a few days later and the price was the same, therefore incognito mode works. Or you didn't use incognito mode and the flight price went up, but your friend who did use incognito mode didn't have a price increase, therefore incognito mode works. While in these scenarios it may seem like the answer is incognito mode, what you're actually seeing is dynamic pricing at work (more on that later).
If you look at trusted air travel sources online, like Thrifty Traveller, Travel + Leisure, Going (formerly Scott's Cheap Flights) and Nomadic Matt, you'll see that they all state clearly that the incognito mode flights trick is a myth.
---
What actually causes prices to change every second?
What is absolutely true is that airline pricing can change by the second, and there are a variety of factors that impact the price you see when you book.
The main culprit in ever-changing flight prices is dynamic pricing, which refers to algorithm that airlines use to price their tickets.
Supply and demand are the main factor in dynamic pricing and that determines the price you see at a specific time compared to twenty seconds later, though flights are also priced differently before taking any demand into account, based on the day of the week, time of the day, season and competition of that route, to name a few reasons.
Here's a bit more info on the different factors that impact flight ticket prices.
Supply and demand means prices change constantly
An airline does not simply sell all the seats on one flight for a certain price, they split the seats into different 'fare classes' which have different prices and benefits.
Within each cabin class (like economy or business) there are multiple fare classes, like different categories of seats that have a specific price and a set of rules like luggage allowance, airline miles and cancellation conditions.
Let's say an economy section of a flight has 50 seats in total. The first five seats are the lowest fare class, for the sake of simplicity let's call it 'A' class* and they're $200 each. The next five seats are 'B' class for $250 each, next five seats are 'C' class for $280 each, and so on. This flight has ten different price options for economy travellers, and the price you get depends on when you book and how many seats are already sold.
*Quick note to say that unfortunately the classes are not in alphabetical order and different airlines have different letters for different classes, but I'm trying to simplify quite a complicated concept so just suspend disbelief if you're already an aviation expert.
If I search for a flight I might see a really good deal for $200, which is an 'A' class seat and the cheapest fare available. I decide to check with my friends before booking the next day at work, then we all book separately the following day after payday. By the time we look, the flights are showing up as $250. This is because all of the 'A' class fares priced at $200 have sold out, and now we're looking at 'B' class fares which are a bit more expensive.
But hypothetically if a customer is in the process of booking the last 'A' class seat, but their shopping basket times out before they complete the booking process, it'll become available for other people while they search. So if you search half an hour later, you might find that there's a $200 seat available again.
Fare classes can sell out at any time, like in the two minutes between you searching for your flight, getting distracted by a phone call, and then coming back a couple of minutes later. It's not that the airline is putting the price up because you have already searched it, it's simply because the last remaining seat from the cheaper fare class has already been booked or is in someone's basket before they check out.
And to make things even more dynamic, prices can drop in the same way. If the 'C' class fares aren't selling very well at the $280 price point then the algorithm might drop the price to $265 at a certain number of days before the flight to try and encourage more bookings. Unfortunately with the current state of the air travel industry, demand on many routes is much higher than supply so price drops are not as common as they used to be.
And that's dynamic flight pricing 101!
The closer to the flight, the higher the price
Because prices are based on demand, *typically* flight prices increase the closer you get to the flight date, as demand generally increases close to departure date.
Average lead times for trips vary drastically depending on the flight route, but as a very rough guide most people book international trips 3-6 months in advance, so flight prices will start rising quite significantly from then.
Shorter trips like trans-Tasman flights or flights within Europe might have a shorter average lead time, whereas long-haul flights like Australia to Europe might have a higher demand further in advance.
Within a month of the flight there's going to be even more demand from business trips, spontaneous holidays and last minute emergency travel, so price drops in this time are extremely unlikely.
As a full-time traveller who is constantly checking flight prices for all over the globe for the next 11 months (how far you can book most flights), the general rule is to just book the flight as early as possible, and to definitely book at least three months ahead for long-haul flights to avoid the highest and quickest price hikes.
Flight prices rarely get cheaper, and if they are going to, it's basically impossible to predict when it'll happen. In saying that though, there are certain situations when flight prices may go down, and I'll explain more about those in a moment.
The number of tickets you're searching for
If you're booking multiple tickets, the ticket price the airline shows you will be the highest ticket price for that group of tickets. Let me explain.
Let's say you're travelling with three friends. If you search for four tickets, and the available seats are two in 'A' class for $700 and two in 'B' class for $850, the airline will go with the highest ticket price and sell you four 'B' class tickets at $850 each. This is because the booking system only books groups in the same fare class, so it won't split you into two 'A' class tickets and two 'B' class tickets. This way your group will be paying $3400 total instead of $3100 total if you booked those four tickets separately.
If you're flying in a group, search for a single ticket as well as the number of tickets for your group, preferably at the same time on two devices to get up-to-date info. If the single ticket is significantly cheaper then you can suggest to your group that everyone books separately and then selects seats to sit all together, and then you can average out the cost and make sure everyone's paying the same.
Booking your flights separately can be risky because flight prices can change quickly, as we all know by now, so it's up to you whether the potential cost saving is worth the risk and the inconvenience of having multiple bookings.
Here's an example of this in practice. I searched Air New Zealand's website for a single ticket from Wellington to Melbourne on May 12, and the cheapest price was $374 but it said '5 seats or fewer at this price' 👇🏼
A minute later I searched for five tickets, and you can see that the prices available on Thursday and Friday are both higher per ticket for the group booking. This means that the $374 fare class doesn't have enough seats available for all five travellers, so it pushes everyone to the next highest fare level instead. You can see the same is happening on Thursday, the $434 fare class doesn't have enough tickets for all five travellers so it's showing as $514 per person instead 👇🏼
Different websites have different prices
Much like one retailer might sell a laptop for $2000 while another prices it at $2200, airlines might sell their flights at a different price on their own website compared to online travel agencies (also known as OTAs) or retail travel agencies.
This can happen for many reasons. OTAs often discount flight prices by reducing their commission to get customers into their system and to continue making money from them for future trips. OTAs or retail travel agencies can also offer package deals where flight prices are cheaper with hotel bookings, or they might have a campaign where flights to a particular destination or with a particular airline have a $100 discount.
My number one tip for booking flights is to book direct with the airline, despite it being more expensive.
Booking through third parties like online travel agencies can be super risky, these agencies often have stricter cancellation policies, they're harder to contact in terms of customer service, and often the flights are much less flexible in terms of things like seat selection, adding luggage or changing your flight time. I've had nightmare experiences with OTAs like FareBoom and Trip.com where flights got cancelled and it either took months to get my money back or I never got it back at all.
Booking direct with the airline might be more expensive but you are much more protected in case of delays or cancellations, and it's generally easier to get in touch with their customer service.
Purchasing from different countries
One way that your web browsing technique might be able to change the flight price is using a VPN (virtual private network) to change your location.
Airlines do offer different prices based on the customer's location, so a one way flight from Auckland to Los Angeles might be priced differently if you're searching from New Zealand compared to searching from Los Angeles. And if you search for that same flight from the Philippines for example, it might be different again.
Using a VPN means you can change your browsing location to check prices from different IP locations.
Unfortunately this process can be time consuming because there's no specific countries that are cheaper for searching for flights, and no one has time to change their VPN to all 195 countries!
If you're wanting to use a VPN to try find cheap flights then I'd recommend checking it from the origin of your flight, the destination of your flight, then one cheap Asian country like the Philippines and one cheap Latin American country like Venezuela.
---
Is there anything bad about using incognito mode to find flights?
You might be thinking that you're not quite sure what to believe, but surely using incognito mode can't hurt, right? Wrong!
One thing that incognito mode does is it stops airlines from tracking your searches, which means they can't retarget you with advertising for that route. If the airline has a sale on a particular route the first people they'll try to advertise it to are people who have previously searched that route, but if you've searched in incognito mode, they won't be able to advertise to you.
If you want to see advertising of the flight you're considering, and maybe be able to snag a deal if it goes on sale, make sure you're searching in a normal browser instead of incognito mode.
From a convenience perspective, incognito mode usually won't let you use saved details like your address, phone number and loyalty number while booking. Every second counts for me, so I'll get annoyed at the extra 30 seconds it takes for me to input all my information from scratch haha.
---
What does work for finding cheap flights?
I'm sorry to burst the incognito mode flight trick bubble, but there are still ways to find cheap flights!
Some strategies for getting the best flight deals are:
Booking during a sale, if you see a sale promotion for the route/dates you're looking for then you can be fairly certain they won't get any cheaper than that, so book them ASAP
Being flexible on your travel dates, if you can fly on a Tuesday/Wednesday instead of a Friday or weekend then prices will probably be cheaper due to lower demand
Being flexible on your destination, use Skyscanner Everywhere to find the cheapest place to fly for the dates you have off work
Tracking flight prices with price alerts on Google Flights, Skyscanner or an app like Hopper
Taking advantage of 'error fares', where pricing errors occur and flights are available for super cheap. You can find these by joining the email list of Going and Jack's Flight Club
Choose to go with a budget airline instead of a full service, just keep in mind that luggage, seat selection and meals cost extra so factor this into your budget
Fly carry-on only to avoid extra luggage fees
Fly at off-peak times like early in the morning or late at night (aside from Monday mornings and Friday nights which are just extensions of the weekend)
Using Skyscanner or Google Flights to find all the cheapest available flights for your route, rather than searching specific airlines and missing out on airlines you might not have heard of
---
Do flight prices ever come down?
Yes, flight prices can drop in some situations! It is rare, and it's hard to predict, but here are some circumstances which might see flight prices actually go down:
If there's low demand. If a certain fare class isn't being sold then the airline's dynamic pricing algorithm might reduce the flight price to try and fill the plane. This only happens for low demand routes, and because Covid reduced so many flight routes and airlines haven't fully bounced back, the air travel industry in general has much more supply than demand (this is true as at the time of writing in April 2023)
If an airline starts a new route or restarts an old route, they might have discounted fares as a marketing promotion and their competitors might drop fares due to increased supply
If there's a special promotion on for a particular route, destination or airport
As I just mentioned, it's a good idea to use flight alerts on Skyscanner, Google Flights or Hopper to be sure that you won't miss a potential sale fare.
If you're looking at a high demand route, or high demand travel days like weekends, public holidays or school holidays, prices are extremely unlikely to go down. For these trips I'd recommend just booking your flight as soon as your travel dates are confirmed, because flight prices for these can skyrocket pretty quickly.
---
I hope this detailed debunking of the incognito mode flights hack has helped you learn how to really find cheap flights! If you have any questions about using incognito mode to find flights, or if you want to argue with me (🙃) then please leave me a comment and I'll get back to you as soon as I can.