Is travel insurance worth it for your next trip? If you're wondering if you need travel insurance for your next trip, here's a detailed answer of when travel insurance is necessary and isn't necessary.
After working at a travel agency for six years and spending a few more years travelling solo full-time, it's safe to say that I've heard my fair share of horror stories about travel mishaps.
From cancelled flights and pickpocketed phones to broken limbs and emergency surgeries, there's nothing more stressful than dealing with a mishap combined with limited travel budget, a potential language barrier, and lack of a support person if you're travelling solo.
Travel insurance can't stop things from going wrong, but it can make it much, much easier and cheaper to help solve the problem.
In my travels I've had to deal with a stolen bag, cancelled flights, doctor visits and suitcases going astray (thanks Etihad). Insurance has covered me for all of these, and I'm grateful I haven't had to use it for anything worse.
But some of the major travel mishaps I've heard of in my time working in the travel industry include severe altitude sickness on Machu Picchu requiring medical evacuation, stroke on a plane requiring an emergency detour and landing, car accidents requiring extended hospital stays, entire suitcases being lost forever, and full trips being cancelled because someone's partner passed away a week before they were due to travel for a year. Horrendous to think about, and extremely expensive to deal with if you don't have insurance.
When we plan a trip, we're typically planning fun things like incredible places to stay, epic experiences and activities we don't want to miss. But it's essential that we also plan for the worst, and getting a comprehensive travel insurance policy can provide us with some much-needed peace of mind when we're heading on our next adventure.
So, do you need travel insurance? Is travel insurance worth it? Here's a detailed breakdown of why I think travel insurance is essential for *most* trips.
Disclaimer: I work with Cover-More Travel Insurance New Zealand as part of a long-term collaboration but as always, all opinions are my own and are based on my personal experience. This isn't a paid piece of content, but I can't write a travel insurance blog post without mentioning my own travel insurance provider. Please note that policy inclusions and benefits can change often so any specific insurance benefits I mention below may be different to what's available now, please do your own research to ensure you find a travel insurance policy that suits you.
---
Is travel insurance worth it?
If you're travelling internationally, travel insurance is almost always worth it. For a small amount compared to the cost of your trip, you can make sure you're covered for medical issues, travel delays and lost or stolen belongings.
Travel insurance is the one part of your trip that you want to never use, and not spending the money on travel insurance could easily end up costing you thousands of dollars (or more).
---
When is travel insurance necessary?
Travel insurance is definitely worth considering when:
You're travelling internationally and your health insurance doesn't cover you overseas
You've booked non-refundable flights, accommodation or activities
You're participating in any high risk activities like hiking, skiing, kayaking or bungy jumping
You're visiting anywhere remote that might require medical evacuation in case of emergency
You're travelling solo
You're travelling with valuable gear like camera gear and a laptop
---
When is travel insurance not necessary?
Whether you should get travel insurance or not will totally depend on the potential risks of your trip, and if you can afford to cover them yourself.
The only trips that I don't get travel insurance for are domestic trips where I'm covered by the public healthcare system for any sickness or accidents and my belongings are covered by contents insurance.
For every single international trip, even just a long weekend to somewhere nearby like Australia, I'll always get travel insurance.
Some countries have 'reciprocal healthcare agreements' that mean that you're covered to use the public healthcare system in other places (like within the EU or between Australia, New Zealand and the UK), however these may not cover additional expenses like ambulance transport and hospital incidentals, and probably won't cover specialist appointments or any private healthcare. I explain that in more detail later in the blog.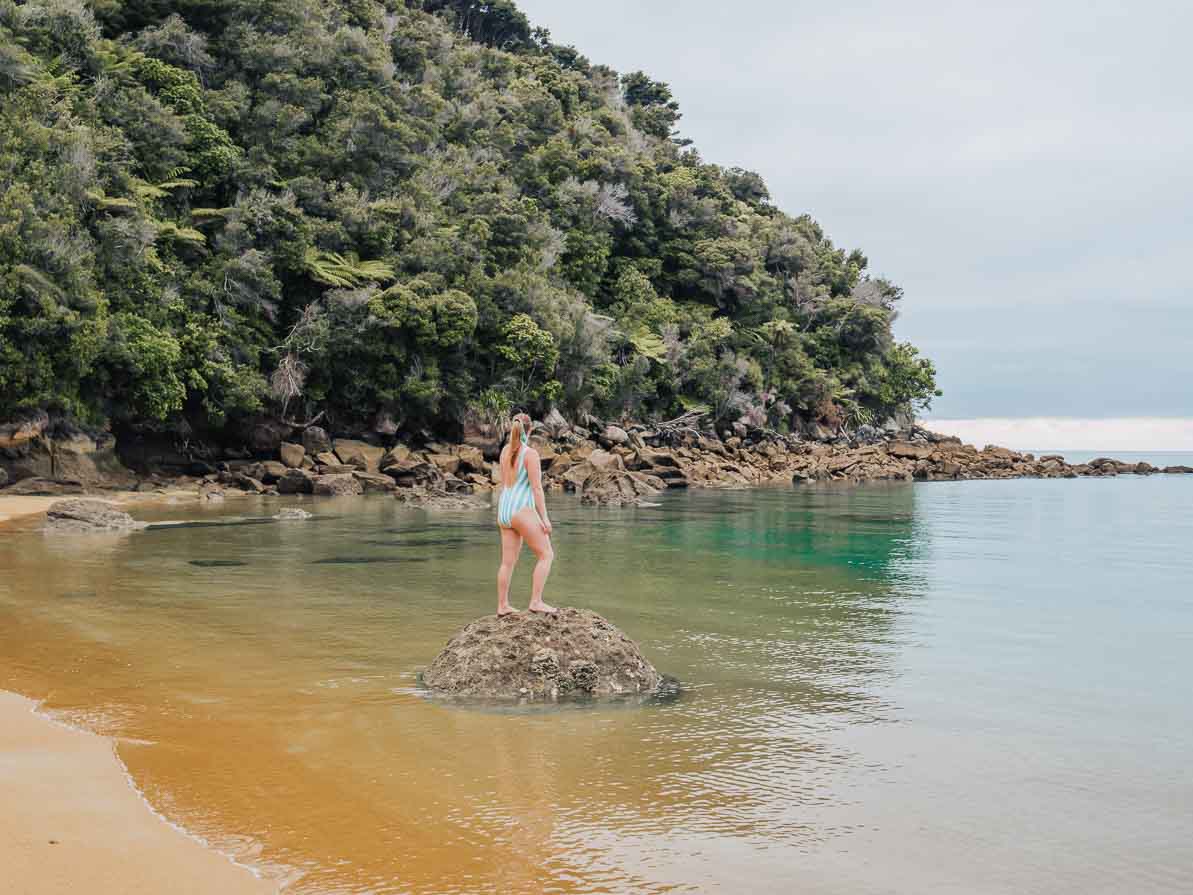 ---
How do I choose a good travel insurance policy?
Basically you just need to compare policies and see which one provides the best level of cover, covers the right things for your trip, and doesn't have any exclusions that impact you.
For more detail, I've got a fantastic (if I may say so myself) blog post to show you exactly how to choose a travel insurance policy.
---
10 reasons why you need travel insurance
1. You might need to cancel your trip before you go
If any of your travel bookings are non-refundable, like flights, accommodation or activity tickets, buying travel insurance immediately after you've purchased them means that you might be covered if you need to cancel your trip due to sickness, injury, death of a close family member, or even unexpected redundancy.
The cost of your travel insurance doesn't increase by buying it once you book compared to the day you leave, you only pay for the days you're actually overseas, but locking it in as soon as you've booked your first non-refundable travel expense means you can be reimbursed for that money if something pops up that cancels or delays your trip.
---
2. You might get sick or injured while travelling
One of the main reasons to get travel insurance is to cover you for any sickness or injury that occurs on your trip.
Most health insurance policies you have at home are unlikely to cover you when you leave the country, and overseas public healthcare systems typically only provide free healthcare for the country's citizens*.
Whether you need to see a doctor to get antibiotics for a viral infection that won't go away, you need hospital treatment for a nasty tummy bug, or you get into a car accident and require emergency surgery, travel insurance policies can cover costs and make the whole process a lot smoother.
You might think that you're fine because you never get sick at home or because you're not clumsy enough to get injured, but when you're travelling a lot, eating different food, doing more risky activities, there's probably a slightly higher chance of sickness or injury compared to your normal day-to-day life back home.
If you're travelling somewhere with expensive healthcare, like the USA for example, travel insurance with unlimited medical cover is absolutely essential. The average three day stay in hospital in the USA costs around $30,000, so even a simple overnight stay for observation could cost thousands, let alone something like a complicated surgery with a long recovery period.
And besides actual medical costs, a good comprehensive policy might also cover things like hospital incidentals (food, magazines, toiletries), accommodation for your travel companion to stay nearby, or even for a relative to fly over to support you if you're travelling solo and are hospitalised.
What if there's a reciprocal healthcare agreement?
*There is a bit of an exception to this rule, and that's reciprocal healthcare agreements.
Depending on where you're from, you might be eligible for free or subsidised medical care if you're visiting a country that has a reciprocal healthcare agreement with your country, for example EU citizens are entitled to healthcare in other EU countries, or Kiwis can get free medical treatment in Australia or the UK if they're travelling there short-term.
These agreements typically only cover the public health system whereas travel insurance may provide cover for faster treatment in the private system if medically necessary, and reciprocal healthcare agreements may not cover things like ambulance transport, specialist consultations, standard daily hospital fees or prescriptions, which are covered in many comprehensive travel insurance policies.
Reciprocal healthcare agreements will never cover hospital incidentals or for companions to stay nearby or fly over to support you from home.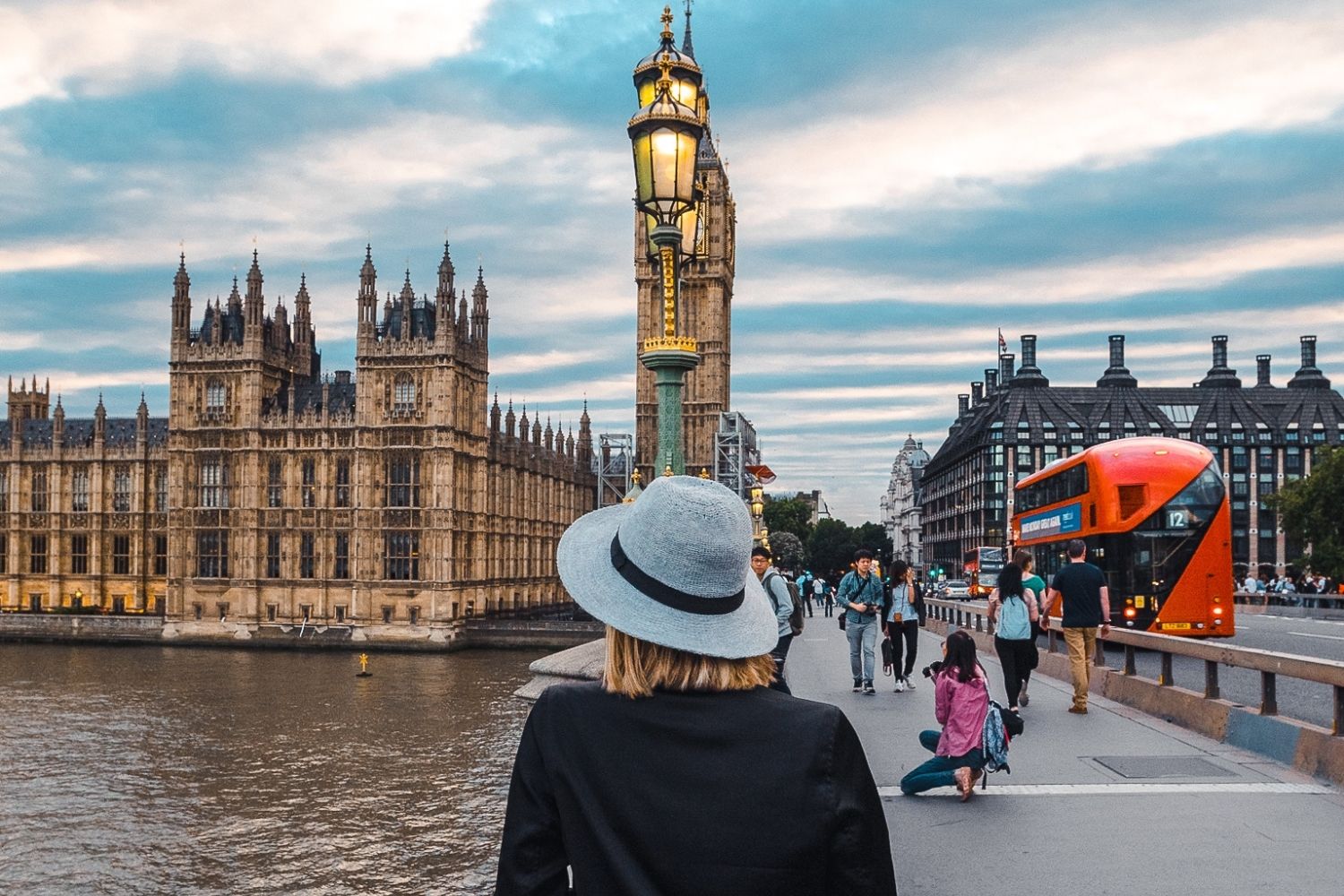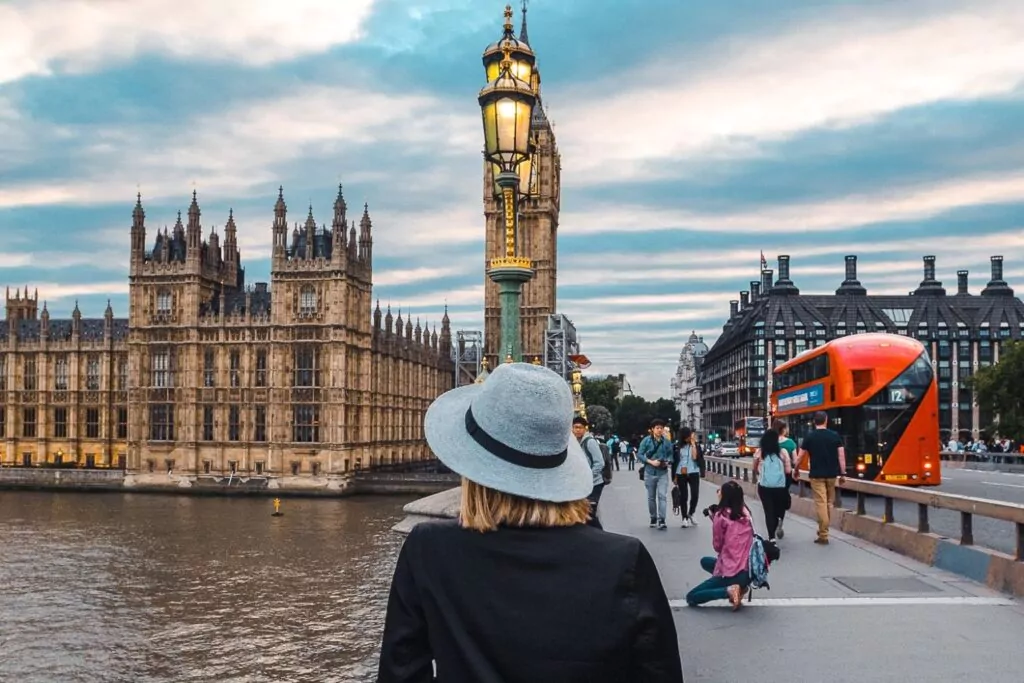 ---
3. Your airline might lose your luggage temporarily
In 2023 now that travel is bouncing back big time but airlines and airports are still under-resourced and understaffed, delayed or lost luggage is wayyyy too common, and it can be costly to replace essential items while you wait for the airline to sort their shit out. Speaking from experience 🙃
Most travel insurance policies provide cover for essential items if your luggage has been delayed for a certain length of time, usually around 12 hours. Essential items could be a change of clothes and underwear, basic toiletries, chargers that you need for your devices, and so on, and some policies even provide cover for transport for you to retrieve your luggage.
Airlines might provide cover for this too but they are typically EXTREMELY slow to reimburse, if they even choose to reimburse at all!
In January 2023 Etihad lost my luggage while flying from London to Abu Dhabi for three days, before moving on to Sri Lanka. It was a total nightmare, saved only by Apple AirTags and a decent insurance policy. Two suitcases were lost, one was waiting for me at Abu Dhabi Airport when I went to fly out on my third day there, but the other didn't catch up with me until another two days later in Sri Lanka and I had to do a two hour round trip to pick it up from the airport.
My Cover-More insurance policy covered pyjamas, Abu Dhabi-appropriate clothing (lightweight but conservative) since I flew in my London winter gear, sunglasses that I'd packed in my check in, and a toiletry kit of essentials.
---
4. Your flight might be delayed out of the airline's control
If a flight is delayed due to something within the airline's control, like staffing issues or technical problems, they are usually required to provide accommodation, reimbursement for additional costs or a set amount of compensation, depending on local regulations.
But for something outside of the airline's control, like bad weather or issues at the airport not related to the airline itself, you're pretty much on your own.
If your flight home is cancelled last minute and there are no options until the next day or following week, you could be stung with paying for multiple nights of additional accommodation, and if it's a flight in the middle of your trip, you might miss out on other non-refundable booked hotels or activities. Most comprehensive travel insurance policies provide some level of cover here, like a per night amount for accommodation and the cost to rebook any bookings you miss due to the delay or cancellation.
On my most recent round the world trip, my last flight (Singapore to Auckland) was cancelled due to the devastating Cyclone Gabrielle. The cyclone impacted weather in Auckland for days so multiple flights were cancelled at an already busy time of the year, and the airline actually told me that there were no available seats until three weeks later! Being stuck in Singapore for three weeks would've cost literally thousands of dollars, and the airline wasn't going to provide any compensation at all.
Luckily in the end I ended up getting a full refund for that flight and booking onto a last minute Qantas flight just three days later, but my insurance covered up to $400 per night for last minute Singapore accommodation for three nights (a basic private room in a boutique hostel cost $420 a night, ouch) as well as the fare difference for my new flight.
The coverage for additional expenses due to flight delays/cancellations can vary drastically between policies so always read the details carefully. My coverage was $400 per night as I mentioned, whereas my parents' policy with House of Travel only covered $150 per night per person, so $300 total. If they'd had my policy it would have covered up to $800 per night for a couple!
---
5. Natural disasters can hit at any time
The first couple of months in 2023 brought the huge earthquake in Turkey, flooding in Brazil and Cyclone Gabrielle in New Zealand, to name a few, we're all acutely aware of natural disasters and how they can hit without warning.
Most travel insurance policies cover for cancellations and delays due to natural disasters, and some even cover you cancelling your trip or pay for you to return home because a natural disaster has destroyed your house back home.
If you do get caught in a country when a natural disaster hits, prices to fly out can skyrocket due to demand and lack of incoming flights, so it's not just a matter of changing your current flight to a new date. Travel insurance can cover the unexpected costs of getting back home, making a stressful situation slightly less stressful.
---
6. Someone might steal your bag or phone
Pickpocketing is rife in many cities around the world, and almost every frequent traveller I know has been victim to petty crime like having their wallet or phone taken out of their bag or ripped from their hands.
Provided you haven't been careless (e.g. leaving your phone on a café table while going to the bathroom), travel insurance generally covers you for stolen belongings up to a certain amount per item. If you have items over this amount (like cameras or jewellery) you can usually increase the per item limit and the policy will be a little more expensive.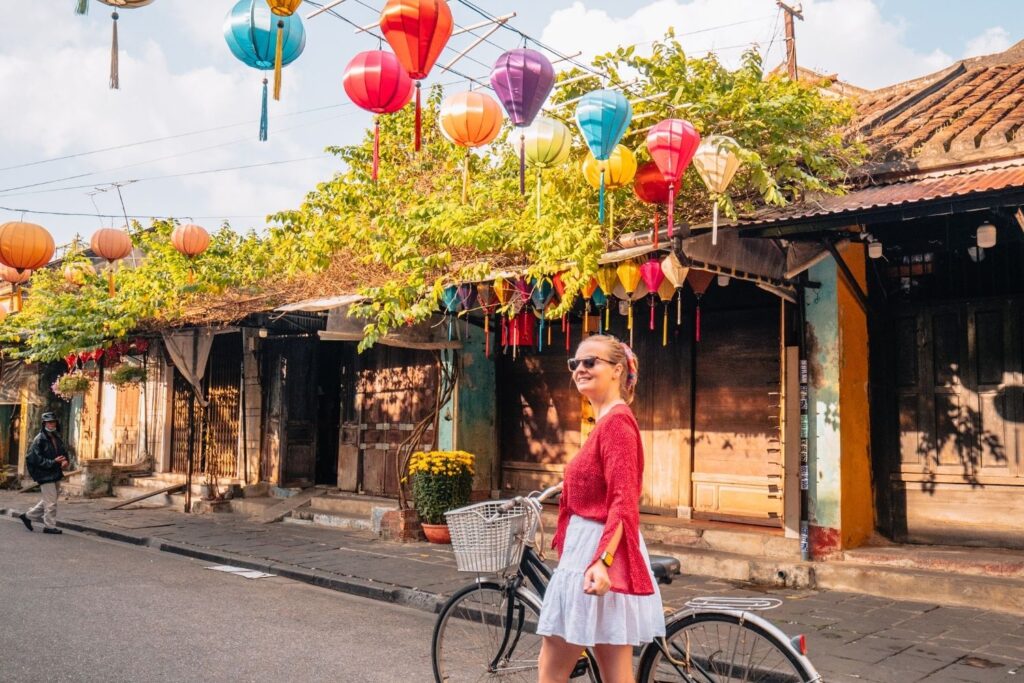 ---
7. It can cover rental car excess
If you're planning on driving on your next trip, most rental car companies have a very high excess on their default insurance policy, often between $2000-$5000. You can reduce the excess by upgrading to their more expensive insurance policies, but sometimes that costs more than the car itself!
Many comprehensive travel insurance policies include the option to add on rental vehicle excess, so your travel insurance policy actually covers the excess of your rental car insurance policy. It's like insurance-ception. Or insur-inception. However you'd like to spell it.
You'll need to compare the cost of the rental car insurance upgrade vs. the travel insurance rental excess add on to see what's worth it, but if you're getting multiple different rental cars or planning on driving for a long time, typically the travel insurance add on will be better value for money.
---
8. Many tour companies require it
Sometimes travel insurance isn't actually a choice, many tour companies require you to have a comprehensive policy before you can start your trip with them. This is to protect the company as well as the rest of the group, if you get sick during a hike of Machu Picchu and need to be helicoptered out of there but can't afford it because you don't have travel insurance, it's not fair of the rest of the group to miss out on the rest of their trip because they have to join the tour leader to escort you back down.
Read the requirements before booking a group tour so you know what type of insurance is required.
---
9. Dealing with travel mishaps is hard enough, let alone paying for them
Regardless of whether it's a life or death situation, an expensive mishap or even just an inconvenient logistical nightmare, dealing with things going wrong on the road is always way harder than dealing with things at home.
You're already in a foreign place without your usual home comforts and security blankets, you might have to deal with language barriers, you may be out of your comfort zone and could already be in a state of stress. The last thing you want to deal with is anything that drains your bank account, no matter how trivial it is.
Travel insurance doesn't just cover costs either, a good comprehensive policy will give you access to 24/7 support with an emergency team who may be able to help with medical liaising, translation complications and more. Travel insurance makes travel so much easier in the event that you need to use it.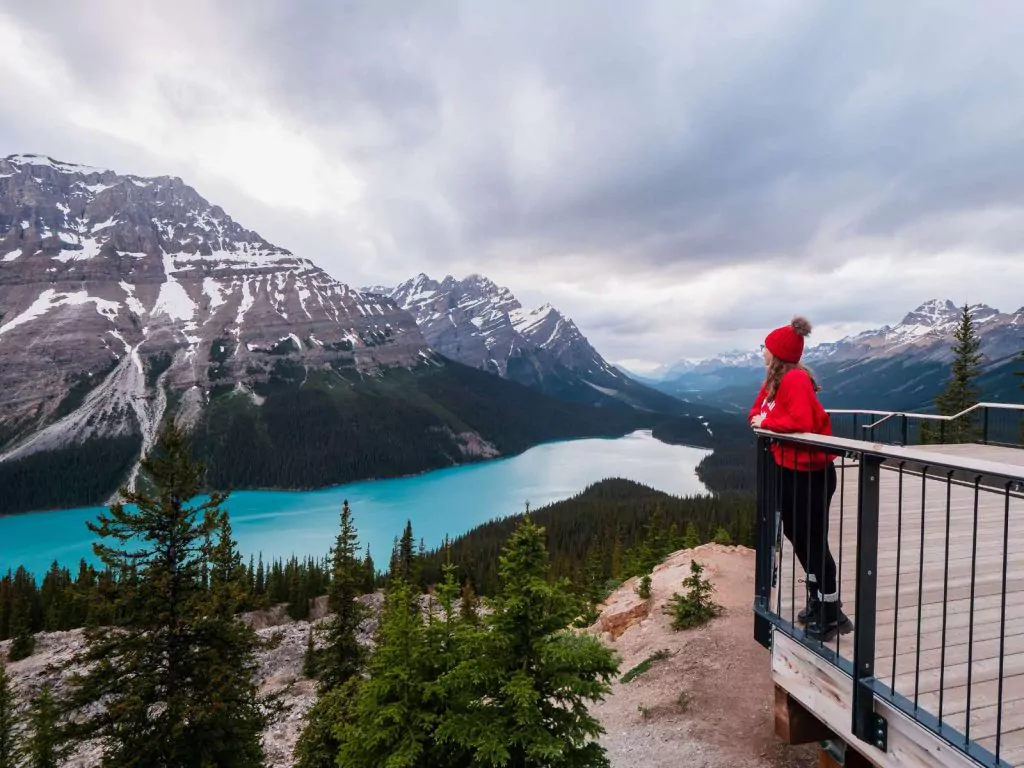 ---
10. In case the worst happens
I've kept this one for the end because I know it's super morbid, but it's really important and not many travellers consider it before travelling.
If you die overseas, your family will need to make the heartbreaking decision whether to bring your body or ashes home (included in the term 'repatriation') or to bury you overseas. Costs will depend on the country but repatriation of a body can easily cost between $5000-$10000, cremation is likely to be $500+, and an overseas burial could cost between $1500-$2500, not including any medical bills that were incurred before death.
Most travel insurance policies have some level of cover for overseas funeral expenses or repatriation, provided there are no exclusions that apply (e.g. you were participating in an activity not covered by your policy).
Travel insurance isn't there to just protect you, it's also to make sure your family isn't lumped with huge bills in case something goes horribly wrong on your trip.
---
But my credit card gives me travel insurance…
When I'm chatting to friends about upcoming trips and ask them if they've bought their travel insurance, loads of them say "oh I don't need it, my credit card includes travel insurance". When I ask them what their credit card insurance covers, most of them have no idea!
Included travel insurance is a common perk for credit cards these days, but in my experience, credit card policies almost always provide less cover than a separate comprehensive policy, and sometimes the cover is drastically less.
Let's compare my current Cover-More insurance policy with the Amex Airpoints Platinum card (as of 8 April 2023, based on my very experienced but not qualified expert understanding of insurance policies haha):
My excess is $0, Amex is $250 for medical claims or cancellation, or $100 for claims of belongings
In the event of a 4+ hour travel delay, my allowance is up to $400 per night to a total of $2000, Amex is a one-off payment of $500
My rental vehicle excess coverage is $10,000, Amex is $3000
Amex's item limit is slightly higher, $2000 per item but $1000 for smartphones (lol as if any smartphones are less than $1000 these days) whereas my policy is $1500 per item but $3000 for cameras, laptops or tablets
My cover for hospital incidentals is $8000, no cover on Amex
My emergency dental cover is $1500, Amex is $1000
My policy covers additional expenses like a companion's accommodation or flying over a support person if a solo traveller is hospitalised, Amex doesn't cover this
My policy covers popular activities like abseiling, hot air ballooning, bungy jumping, horse riding, jet boating and trekking above 6000m altitude, Amex doesn't cover any of these
Credit cards also often have additional requirements to actually be covered, including:
A trip limit e.g. 45 days, or a limited number of trips per year
You have to book the flights with that exact credit card to be eligible
You must purchase return flights and can't be on a one-way or open-ended trip
They might only cover cancellation/delays for parts of the trip paid for by that credit card
And they might not allow any flexibility, like covering adventure activities, allowing an increase to per item limits, or covering pre-existing conditions.
I've also heard anecdotal evidence from people in the industry that credit card insurance claims are rejected at a far higher rate than travel insurance, which makes sense because most banks suck! So consider carefully whether your credit card provides enough coverage for you to be comfortable with the risks of travelling without a separate travel insurance policy.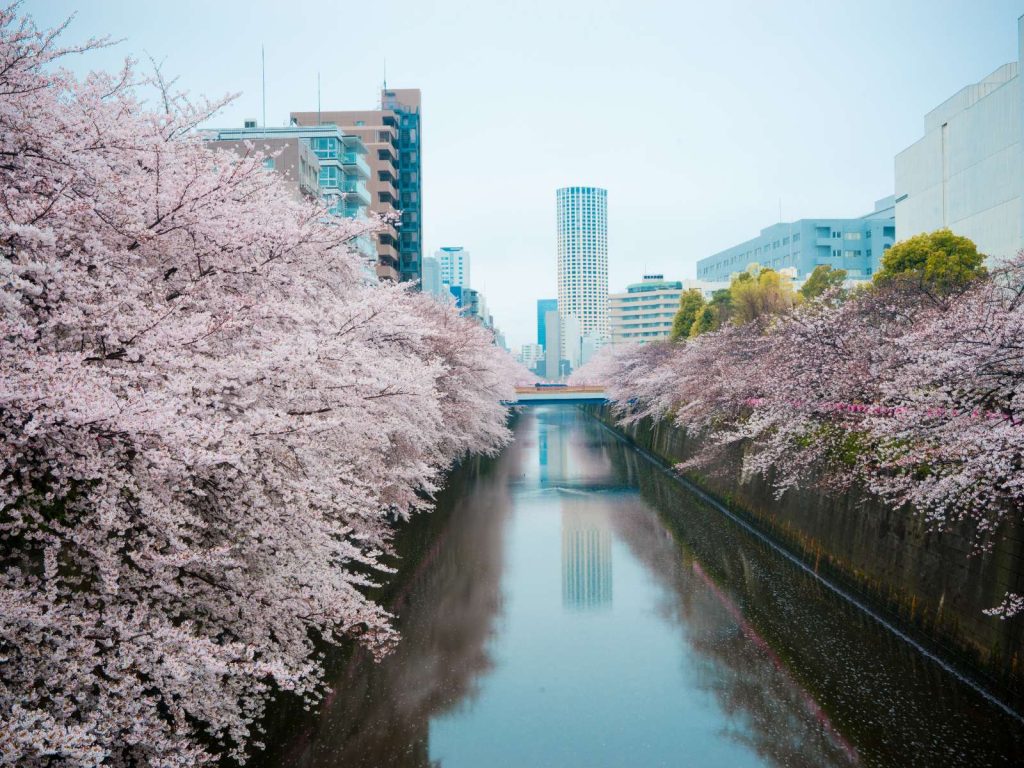 ---
But my Monzo Premium includes travel insurance…
Look, I love Monzo just as much as the next expat who has ever lived in the UK, and their travel insurance included with Monzo Premium does provide decent cover for things like medical costs and travel delays, but their luggage allowance is terrible and they only cover trips up to 45 days, so won't cover any claims during extended Europe summer jaunts or long trips back home to visit family.
They have a maximum allowance of just £750 for your belongings, so even if your camera bag or backpack got stolen with laptop/clothing/phone/maybe cameras in it, you can only claim up to £750. That would barely cover a phone these days, so if you're travelling with a laptop, camera, make up, jewellery or anything else valuable, consider getting a proper policy to provide coverage for all your items.
Also keep in mind that if you are living overseas and you use Monzo Premium or any other insurance policy from your current place of residence rather than your home country, in the event of medical repatriation or returning your body, they will only cover repatriation to your country of residence rather than to your family back home.
---
But I'm just going on a trip close to home…
If you're visiting a land-bordering country where you're entitled to public healthcare, like an EU citizen travelling within the EU, then the risk vs. benefit analysis of travel insurance might not be so obvious.
If you're travelling with expensive gear like cameras, laptops etc. then I'd certainly still recommend it, or if you've booked non-refundable flights, hotels and activities then it's definitely worth considering, but if you're comfortable with the public healthcare system of wherever you're going, you understand the potential exclusions and it's not going to cost thousands of dollars to repatriate you if necessary then it's *probably* not so crucial. Although it's probably really cheap for those trips, so is still worth looking into for luggage + travel delay coverage.
However, even for 'short' trips close to home that require a flight, travel insurance is absolutely a good idea.
If you're just travelling from the UK to Paris but have an accident that requires you to be flown home in a medical evacuation that could cost thousands of dollars, for Kiwis visiting Australia your emergency healthcare is covered but ambulances aren't in most states (usually $1000-1200), and medical emergencies anywhere with a limited healthcare system like Pacific Islands or Mediterranean Islands are likely to require transport to bigger hospitals and therefore huge costs.
Basically, even short trips can still end up costing thousands and thousands of dollars in unexpected expenses.
---
I hope my nerding out over travel insurance has helped you see the importance of getting a comprehensive travel insurance policy for your next trip. Please do your own research to make sure you find a policy that suits you!