I know they say the journey is just as important as the destination, but I can't hack hours in the air without my trusted carry on essentials for a long haul flight.
It's safe to say that a long haul flight isn't the most enjoyable experience in the world, but with a couple of gadgets and handy knick-knacks, you can kick neck pain, sleepless red-eyes and plane dehydration to the runway curb.
Packing is tough, particularly when you're limited to 7 or 10kgs of carry on only, but I've done the hard yards to find the best recommendations for you! I'm a nerd for anything that makes life happier and easier so here are my top picks for tried and true long haul flight essentials to pack in your hand luggage.
YOU MIGHT ALSO LIKE: 17 super helpful packing tips for travelling with carry on only
A list of all my essentials for a long haul flight
1. A decent travel pillow
Don't fall for those cheap microbead/inflatable options that just squish up to nothing when you lean on them, I've got three suggestions that will rock your world in the sky.
My original favourite is my Evolution travel pillow
, it's made of memory foam and has a clip to tighten it around your neck for maximum support. This has kept me calm and comfy while trying to fall asleep on multiple NZ-Europe flights and back, so I definitely recommend it.
I've also got the Trtl travel pillow
, a more compact option with a plastic bendy guard thing and an adjustable wrap-around piece to secure the 'pillow' in place. This one's a great option for someone wanting something light and easily squeezed into a backpack. It's not my favourite because it's a bit more rigid but I've got friends who swear by it, so it's worth a try.
Last but definitely not least, this inflatable body pillow
has legitimately changed my life. It's a ridiculous full body/neck/head support pillow that you rest on the tray table and lean into when you're so tired that you can't even hold your body up. This one, coupled with a comfy scarf/blanket and wax ear plugs, has given me the best sleep on planes hands down.
You look like a real dick but ten hours into a seventeen-hour flight and your neighbours won't be laughing at you anymore. Oh, and you can put your iPad inside it for easy viewing that requires zero muscle work. Epitome of laziness or pure genius? I say the latter.
YOU MIGHT ALSO LIKE: FAQs about my 52 countries in 52 weeks trip
2. Silicone or wax ear plugs
I've always been teased for my small ears (mainly by my dad!) so me and your average ear plugs are not friends, but my discovery of silicone
or wax ear plugs
has made my overnight flights exponentially more comfortable and helped me get a decent sleep.
They don't feel like something is jabbing at your brain, they don't fall out and they are still mega cheap. You'll find them at your local pharmacy or get them on Amazon
.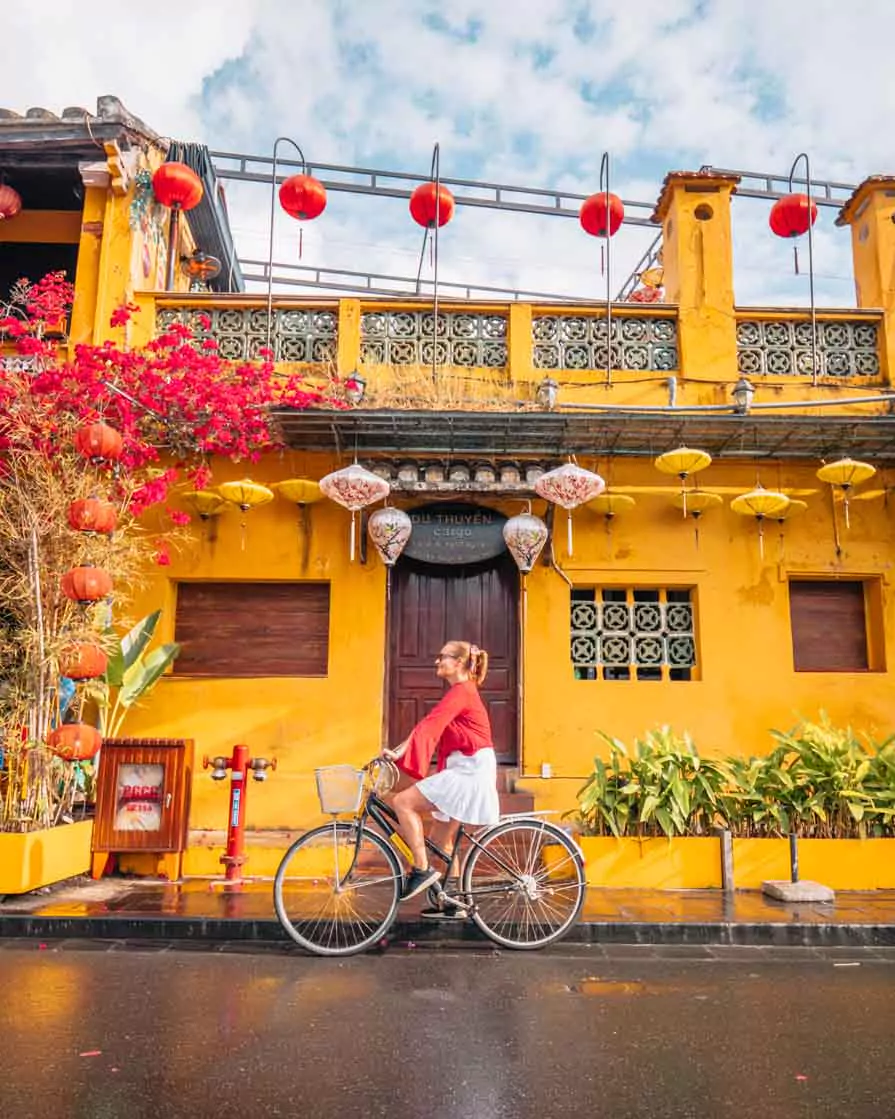 3. Wireless noise cancelling headphones
I love earphones that fit right over my ears (not hard, see above) and spent six years as a die-hard Beats fan, but recently made the switch to Sony wireless noise cancelling headphones
. You could say I forgot about Dre… (Sorry).
My Sonys are super comfy, have passive noise cancelling to block out major disruptions but not make you completely deaf to what's around you, and boast excellent sound quality with zero annoying cables. I like to listen to music while I'm trying to sleep too so comfort here is key.
YOU MIGHT ALSO LIKE: What's in my camera bag for a year of travelling around the world?
4. Headphone adapter
If you're keen to plug into the plane's entertainment system, you'll probably need to bring your headphone cable AND a headphone adapter
with two prongs instead of one.
There's nothing worse than getting on a long-ass flight and realise you can only hear out of the right headphone. Except for only being able to hear out of the right headphone and having a child kick the back of your seat for hours on end. This one is often forgotten but is definitely one of my top essentials for a long haul flight.
5. A laptop or tablet
I always bring along my own devices to watch downloaded TV series, edit photos or play games on the go. Most full service long haul flights have decent movie selections but their TV options are normally only a few episodes per show, which is just not my style!
I use an ASUS Zenbook Pro Duo
for all of my photo and video editing while travelling, and I LOVE it.
Top tip: Even if you aren't going to use your laptop, make sure it's fully charged and bring whatever charging cable you need for your other devices so you can use your laptop to recharge on the way or during a stopover.
6. A scarf
Blanket, pillow, light-stopper and all-round jack-of-all-trades, a decent-sized scarf is an absolute must-have for a long flight.
Airplanes always tend to be a bit chilly so a scarf is perfect for a boost in warmth without having to do an annoying costume change in the tiny bathroom, and you can wrap it over your head or around your eyes if you need it to be extra dark to fall asleep.
7. A portable battery charger
As much as I loooove sitting on the airport floor charging multiple devices during a stopover, my portable power bank gives me peace of mind that my phone, tablet, headphones and GoPro will last me the 30+ hours it takes to get from one side of the world to the other.
I use Cygnett portable battery packs (and also use their handy travel adapters). I really rate their beasty 20,000 mAh USB-C charger, it's powerful enough to even charge ultrabook laptops and can charge up my phone a handful of times! It's one of my must-have long haul flight essentials.
YOU MIGHT ALSO LIKE: How I can afford to stay at world-class hotels without blowing my budget
8. Loose-fitting clothes
Don't be the person who gets on a nine-hour flight in skinny jeans and high heels.
Airport Alexx is usually found in soft, stretchy leggings, a loose-fitting top, a jacket or cardigan, and sneakers, comfy but not too untidy (in case of a rare upgrade opportunity!). Track pants, hoodies and fluffy socks are more than acceptable for overnight trips if you're going to try and sleep, or go all out and rock a onesie.
I bought a grey marle one from Oysho and it's probably the comfiest item of clothing I've ever worn, so it's my go-to for long flights. Unfortunately it's no longer for sale, so here is a similar set from the White Company with fantastic reviews.
Yes, I wear a onesie and yes, I use the inflatable body pillow. Yes, I look cool.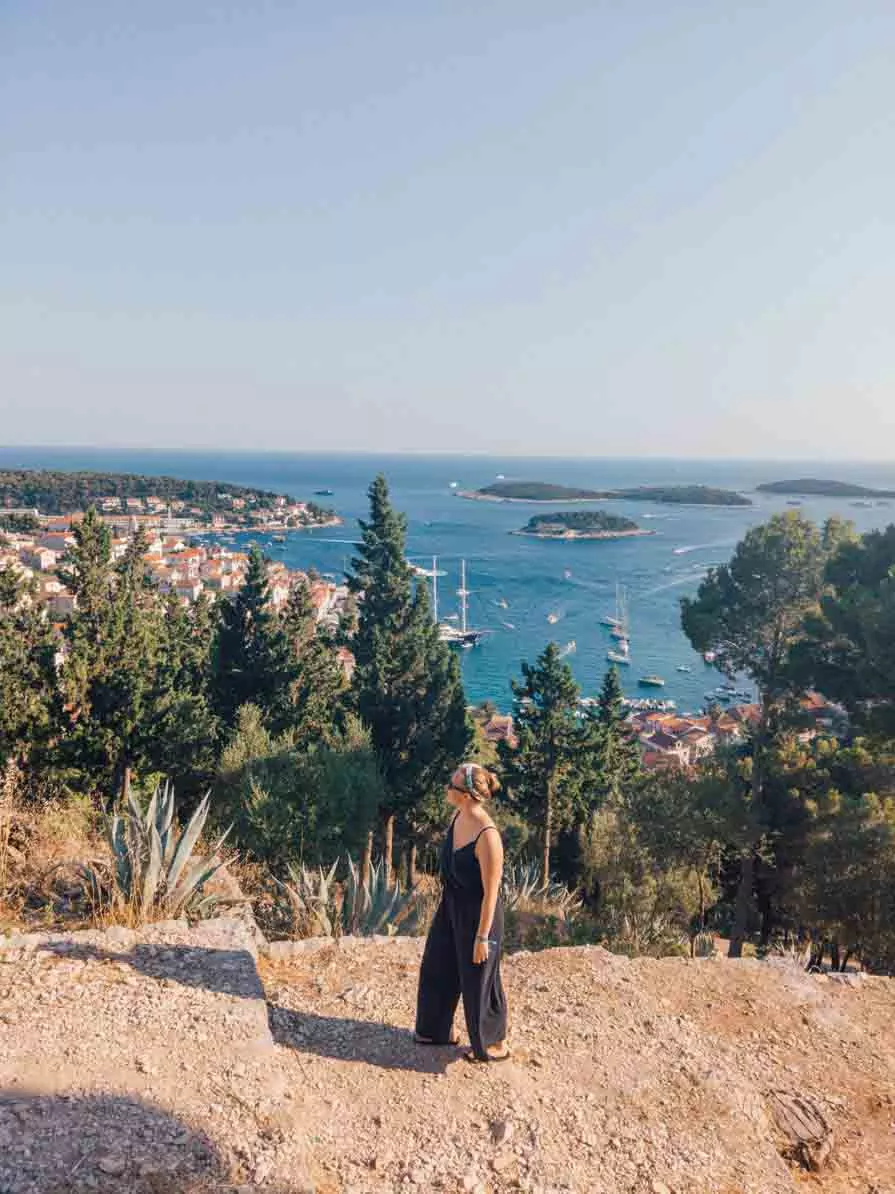 9. Hand sanitiser
Self-explanatory in 2020. Just make sure it's alcohol-based to kill germs and is below 100mL to get it through security.
If you're particularly germaphobic (who isn't these days, am I right) then it might be worth getting some sanitising or anti-bacterial wet wipes to give the tray table and arm rests an extra clean.
10. Toiletries
Don't go overboard! Get a mini pot of your chosen moisturiser for gross airplane air con (I use Clinique Moisture Surge
), some chapstick
or lip balm for dry lips, eye drops
if your eyes are prone to soreness on flights, a few baby wipes and a small tube of toothpaste. Too easy.
If you've got an extended stopover where you're likely to use a lounge pass or stay in an airport hotel, take a look at Ethique's zero-waste toiletries to stay clean and fresh without having to buy tiny plastic bottles. I use their shampoo, conditioner and body wash but they also have face bars, hair masks and loads more.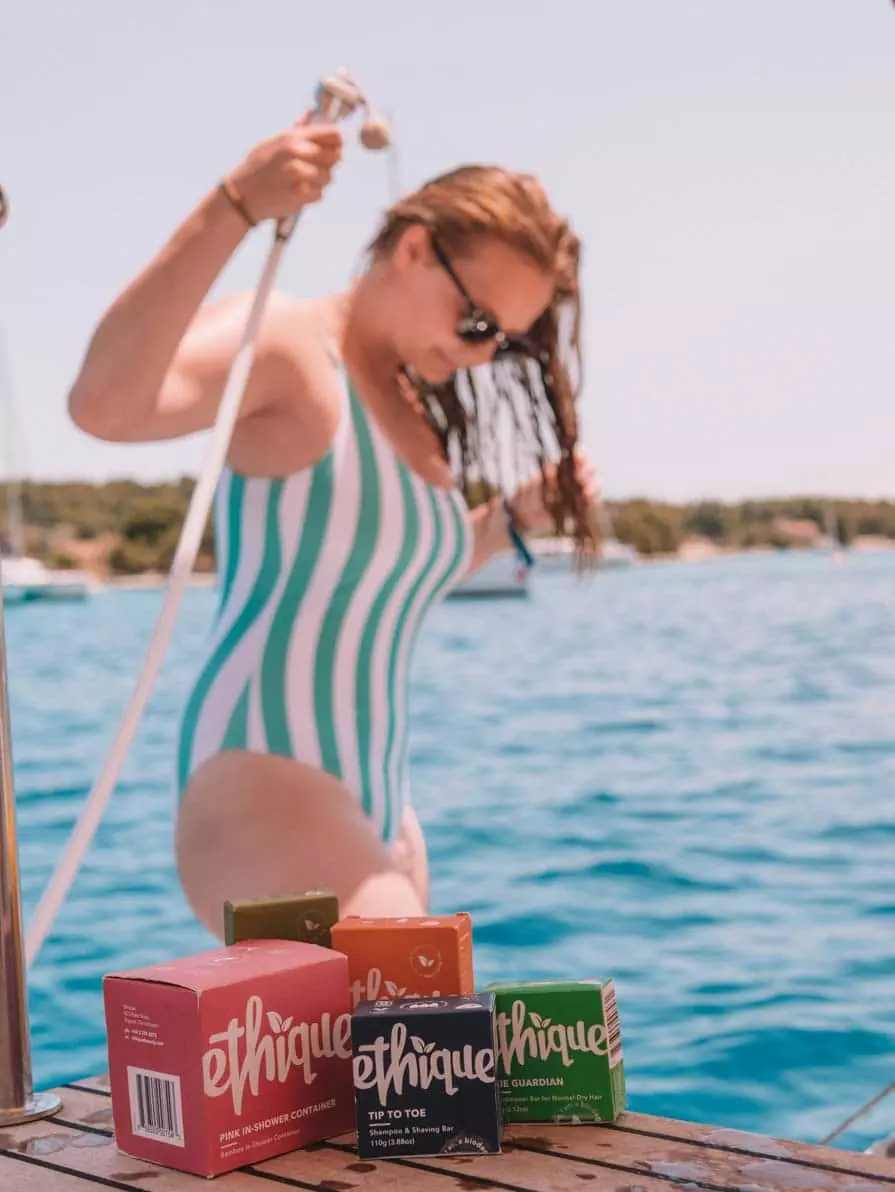 11. A pen
I'd just like to thank the 25 or so people who have lent me pens in the immigration lines the past two years because I never, ever remember to bring one. You're the real MVPs.
12. Snacks & chewing gum
I've got weird dietary requirements that don't quite fit into one of their pre-organised boxes (vegetarian, halal, gluten-free) so airplane meals just aren't my jam. Instead, I make sure that I pack enough snacks to keep me going throughout the trip without relying on anything edible coming out of those little foil rectangles.
Go for muesli bars, dried fruit, nuts and chocolate for some energy, or string cheese or Pringles for savoury cravings, and always keep hydrated with your own water bottle (bought after security of course). Chewing gum or mints are a good idea (in case of onion or garlic in the meals!) and doubles as a helper for ears and sinuses to clear.
YOU MIGHT ALSO LIKE: My ultimate three week Vietnam itinerary
13. Travel insurance
Not something tangible to pack per se, but definitely the most important of all the long haul flight essentials on this list.
I can't stress this enough: if you can't afford travel insurance, you can't afford to travel. Not only does insurance cover all the things I've mentioned above and the rest of your luggage, it'll have your back if any cancellations or delays affect your travel plans AND you'll be looked after in case of sickness or injury.
It's a no-brainer for any trip overseas, but especially long-haul flights or trips to places that don't speak the same language. I've had a bag stolen in Vietnam, a travel buddy need immediate medical attention in the French countryside and some tech gear that broke in transit while flying from NZ, and all three situations were sorted as quickly and painlessly as possible.
Please note that insurance companies are unlikely to cover any costs that occur due to the current pandemic, be sure to check with your insurance provider if you're booking any trips for 2020/2021 to avoid getting stuck in a messy situation.
14. A reusable water bottle
Plastic use on planes is horrific and is almost unavoidable if you're planning to eat, but by taking your own refillable water bottle you'll be saving a couple of annoying plastic cups! Most airlines will pour your drink into a bottle for you, they might not fill it up fully during food service as it'll run out too quickly but head to the back when they aren't serving and they can top you up. You'll keep your hydration up and you'll avoid unnecessary waste, go you!
Just make sure the bottle is empty when you go through security, and loads of airports these days have filtered water refill stations on the air-side so you don't need to buy a bottle anyway.
15. A decent carry on bag
And last but certainly not least, where are you going to pack all of these long haul flight essentials?
I'm a Samsonite fangirl, and my matching Samsonite Cosmolite suitcase and carry on bag are not only surviving but thriving after nine months of intense travel, being lugged up and down hostel staircases, shoved onto airplanes and rolled across gravel, sand and grass every week.
These suitcases are the lightest and sturdiest hard cases I could find on the planet, after many hours and Excel spreadsheets tossing up my options. They're also easy to roll, not bulky at all and I chose the red ones so they stand out on a luggage carousel.
They're on the pricey side but crap suitcases can cause major issues if they break mid-trip, and you'll be out of pocket having to buy replacements every time you go overseas. Absolutely worth the money in my opinion!
Have I skipped out one of your top long haul flight essentials? Let me know in the comments below, and check out all the gear I take on my travels here.
Like this blog? Pin it!
This blog has been published as part of partnerships I have with Samsonite, ASUS and Cygnett. As always, all opinions are my own and are based on my own personal experience.