Considering switching things up and trying out a digital nomad lifestyle? From increased flexibility to location freedom to suitcase living and loneliness, here's a detailed breakdown of some major digital nomad advantages and disadvantages.
I've been a digital nomad for coming up four years now, self-employed and freelancing, enjoying the ultimate flexibility in time and location, and exploring loads of new places during my days off and lunch breaks. For me it's the ultimate dream life, I can't imagine ever returning to a 9-5 at a home base.
But that's not to say it's all sunshine and rainbows, or cocktails and infinity pools as many travel creators, remote workers and digital nomads might make it seem. This lifestyle comes with more than a few tricky aspects too, from the stress of instability, to analysis paralysis, to loneliness and more. There are many remote work pros and cons to consider before choosing to give it a go yourself.
The digital nomad lifestyle can be extremely rewarding and can have a hugely positive impact on both physical and mental health and wellbeing, but it would be totally incorrect to insinuate that it's the right move for everyone.
If you're considering trying out a digital nomad lifestyle and want to know about the good, the bad and the ugly, you're in the right place. Here's a detailed list of the advantages and disadvantages of becoming a digital nomad.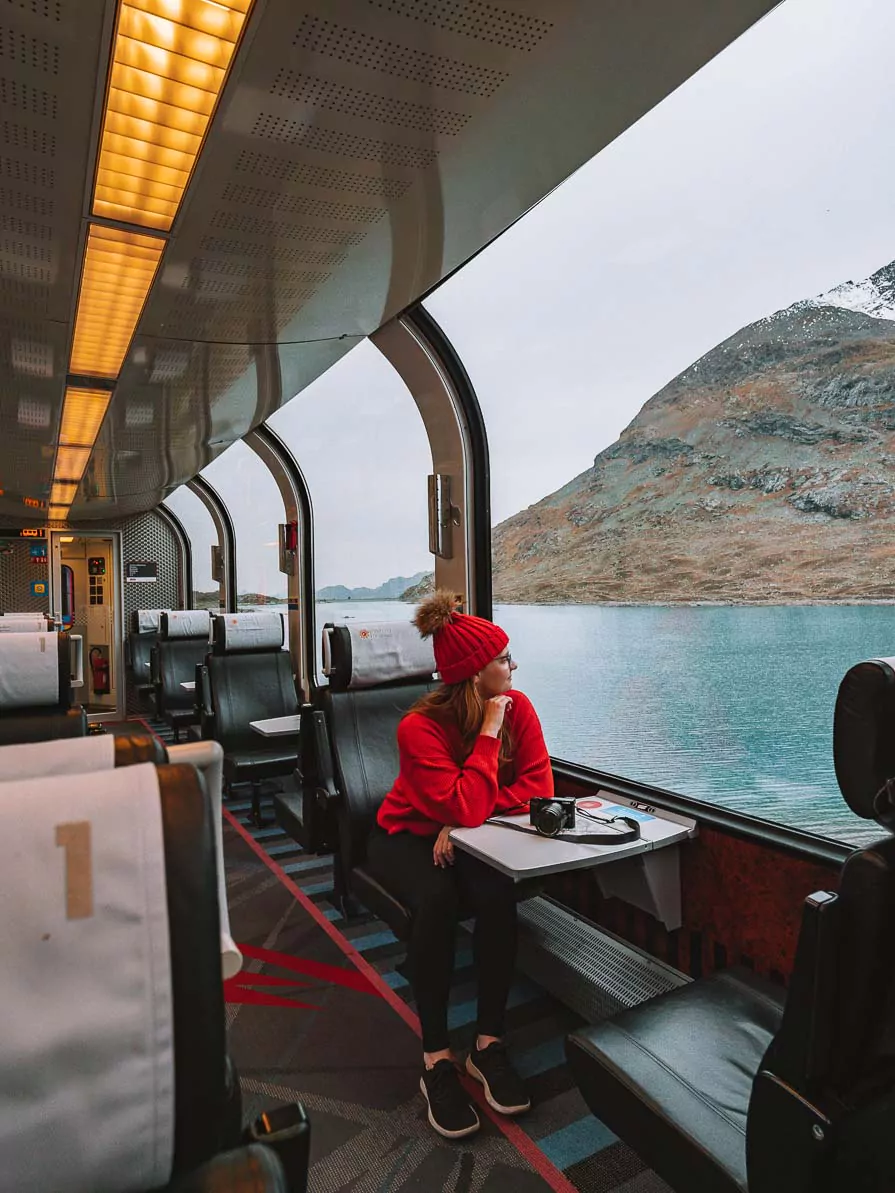 ---
Digital nomad advantages and disadvantages summary
Digital nomad advantages:
Time freedom
Location freedom
Living costs can be lower
Build your own routine
Meet lots of people
Life can be simpler
Digital nomad disadvantages:
Living out of a suitcase
Tricky to create a routine
Can be financially inconsistent
Analysis paralysis
Loneliness
Life can be more complex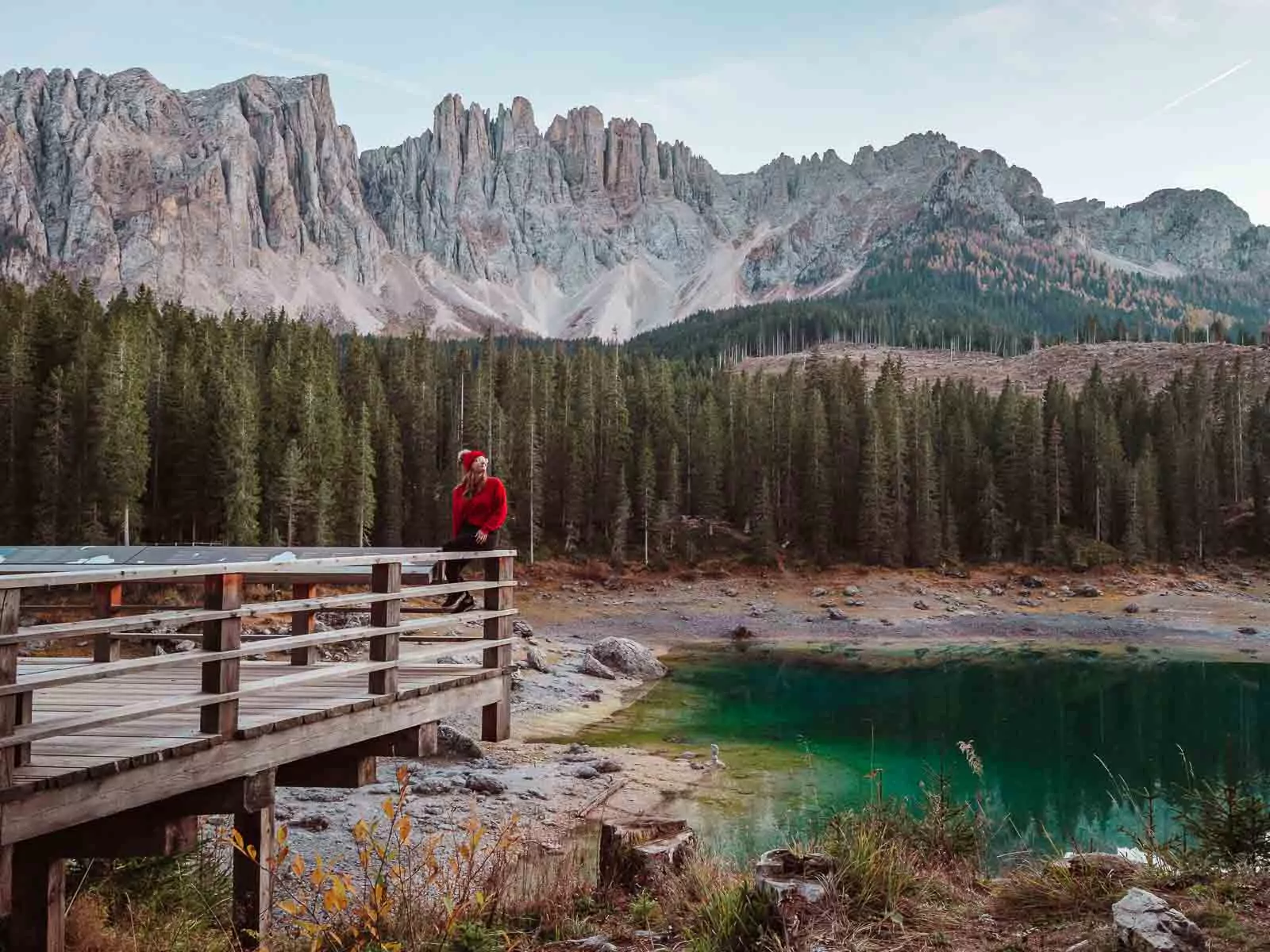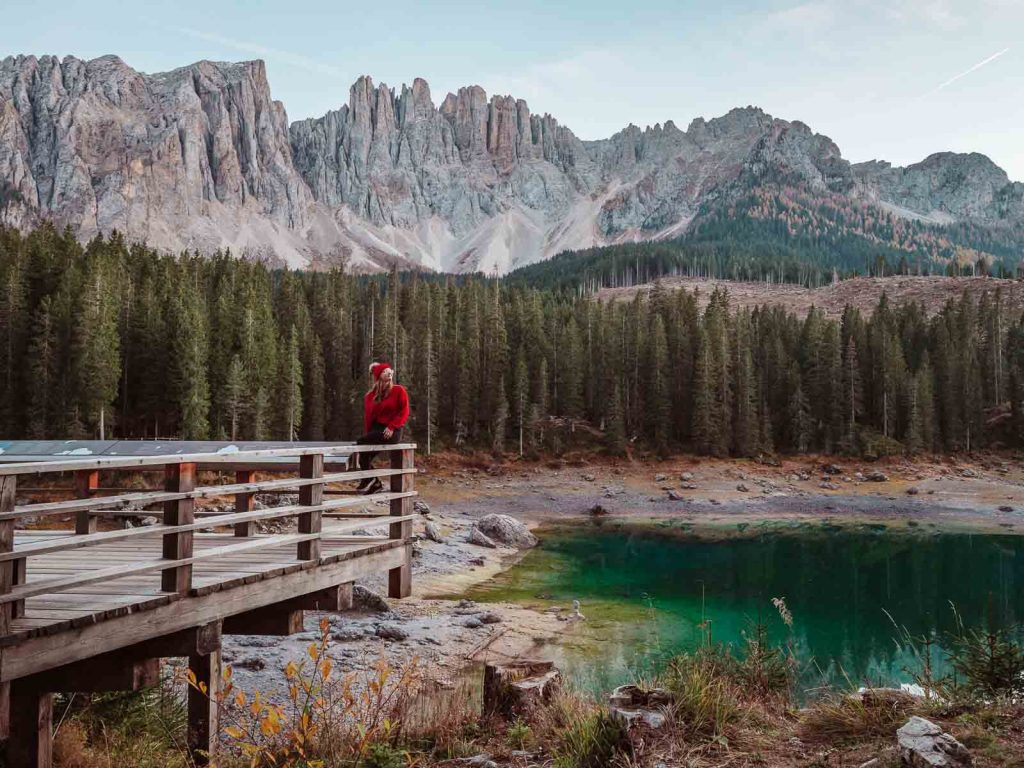 ---
Digital nomad advantages
Time freedom
My number one favourite thing about the digital nomad lifestyle is the time freedom it provides me.
Working my 9-5 job before becoming a travel blogger was so restrictive and didn't align at all with my body and brain's natural routine. I hate early mornings, I work best between 9pm-12am, I go to sleep between 1-2am and I like being able to go for a walk or head to the gym whenever I have the burst of energy for it.
These days I have total time freedom while travelling as a digital nomad, the only times I have to keep in mind are flight or train departures, check out times or when an activity starts!
If you are like me and struggle with the requirements of being at an office at a specific time, fitting in your sleep, meals, exercise and fun around an arbitrary deadline of physically being at work or being online at a certain time, the time flexibility of a digital nomad lifestyle is a huge advantage.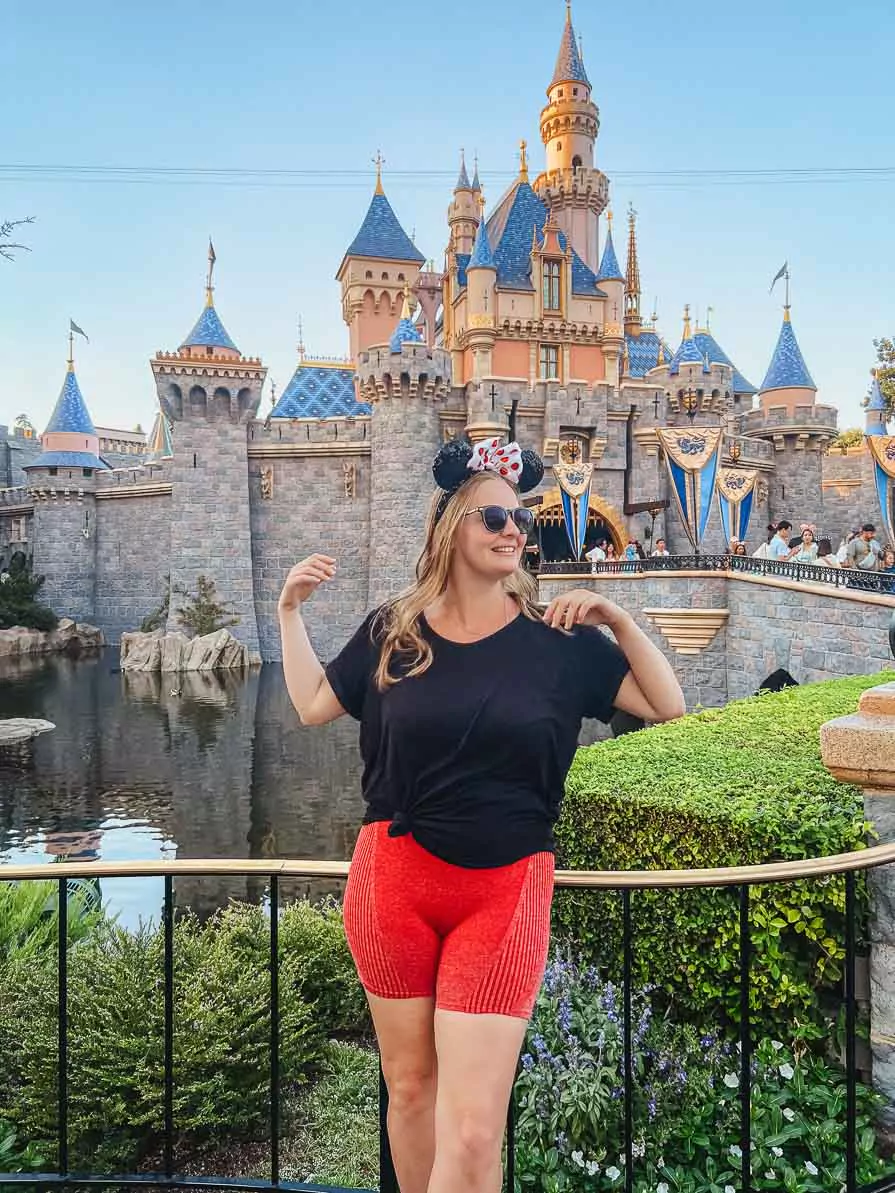 Build your own routine
On that note, one of the game-changing digital nomad benefits is to be able to tailor a routine to your preferences, and to be able to change this routine depending on your work situation and the destination you're in.
If you are in a job that requires you to be online at certain times of the day then you'll need to keep timezones in mind when picking destinations to visit, but apart from that, you can build a routine that includes exploring a new place, surfing, diving, yoga classes, language classes, co-working events and more.
Sure, you can build a routine when you have a 'normal' job too, but chances are wherever you live doesn't have surf lessons within a five minute walk of your accommodation, or cheap language classes after work, or a fun co-working space with loads of international nomads all keen to meet each other and make friends.
Of course some people prefer to live life without a routine completely, and if that's the case, the digital nomad lifestyle could suit you perfectly!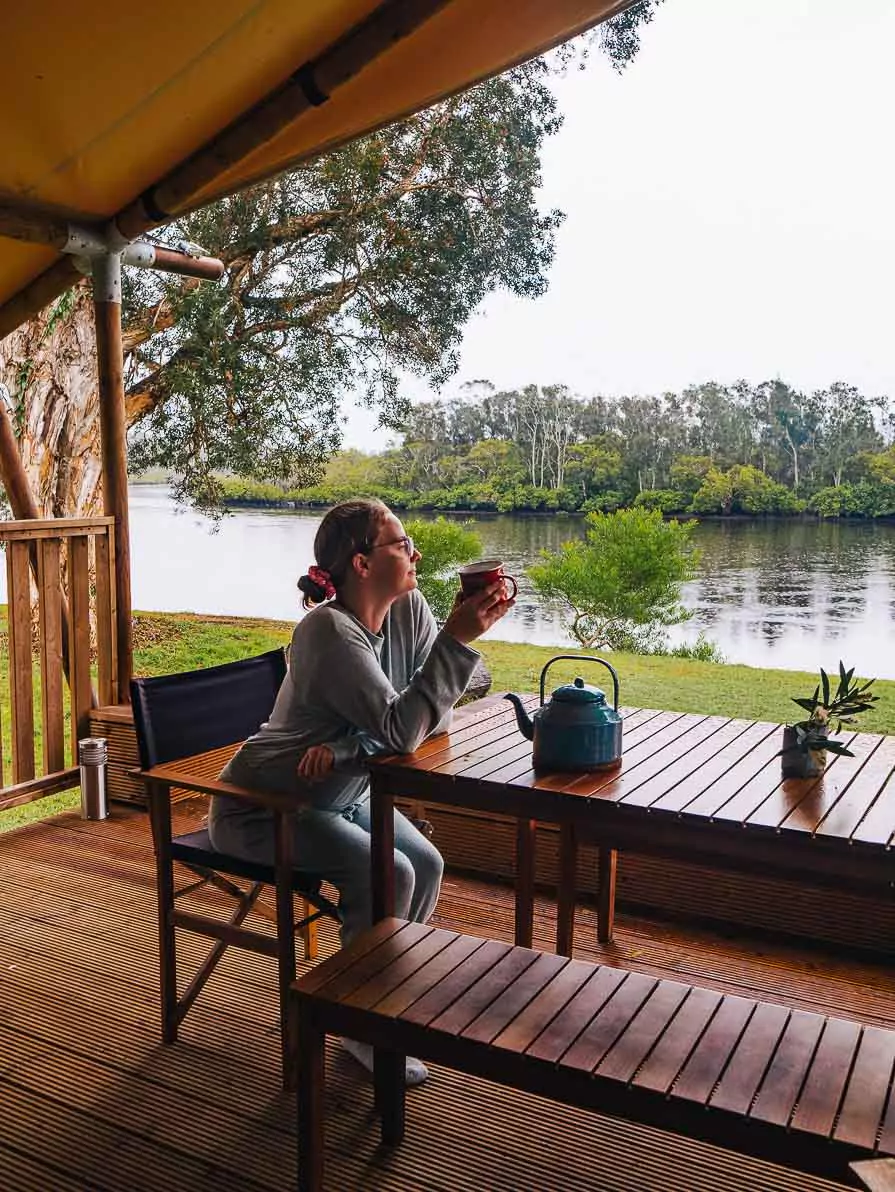 Location freedom
Perhaps the most enticing advantage of being a digital nomad is just that, being a nomad! Being able to work online from pretty much anywhere in the world is an incredible opportunity, one that is becoming more common and taken up by more people each year.
Want to work from the beach in Mexico for a month? How about keeping on top of emails while enjoying the buzzing city of Singapore? Or writing a book or working on a project from a chilled out jungle town in Northern Thailand? Being in a new and exciting place can be super motivating, and you can treat yourself for being productive by enjoying a lunchbreak, an evening after work or a day off exploring your current destination.
All you need is a WiFi connection, which can sometimes be found even in some of the most remote places on earth, and you can stay on top of your work while visiting epic places around the globe.
Living costs can be lower
Now this is a big *can*, because the difference in living cost will depend on where you lived previously + where you choose to base yourself as a digital nomad.
For me, before becoming a digital nomad in 2019 I lived in London, one of the most expensive places in the world in terms of cost of living vs. average income. Spending a month in Bali, when taking into account accommodation, transport, food and activities, is MUCH cheaper than what I was spending each month in London.
On the other hand, if you're from a cheaper destination and choose a more expensive place to live short-term as a digital nomad, you might end up spending more money.
You can meet lots of people
It is SO easy as a digital nomad to meet people, from shared living options like hostels, to co-working spaces, to city tours and more. You'll open your mind and your heart to people from all over the globe, learn about the way of life in destinations around the world, and make friends that you'll keep in touch with years down the line.
And with any luck, you'll have a list of people who you can visit and stay with in the future as you continue to travel the world!
Life can be simpler
Life as a digital nomad can sometimes be much more simple than a traditional lifestyle. You might not have to deal with mortgages, home insurance, owning a vehicle, difficult family dynamics, workplace politics, pressure to settle down and have a family, and loads more stressors that may be present in a traditional lifestyle and career.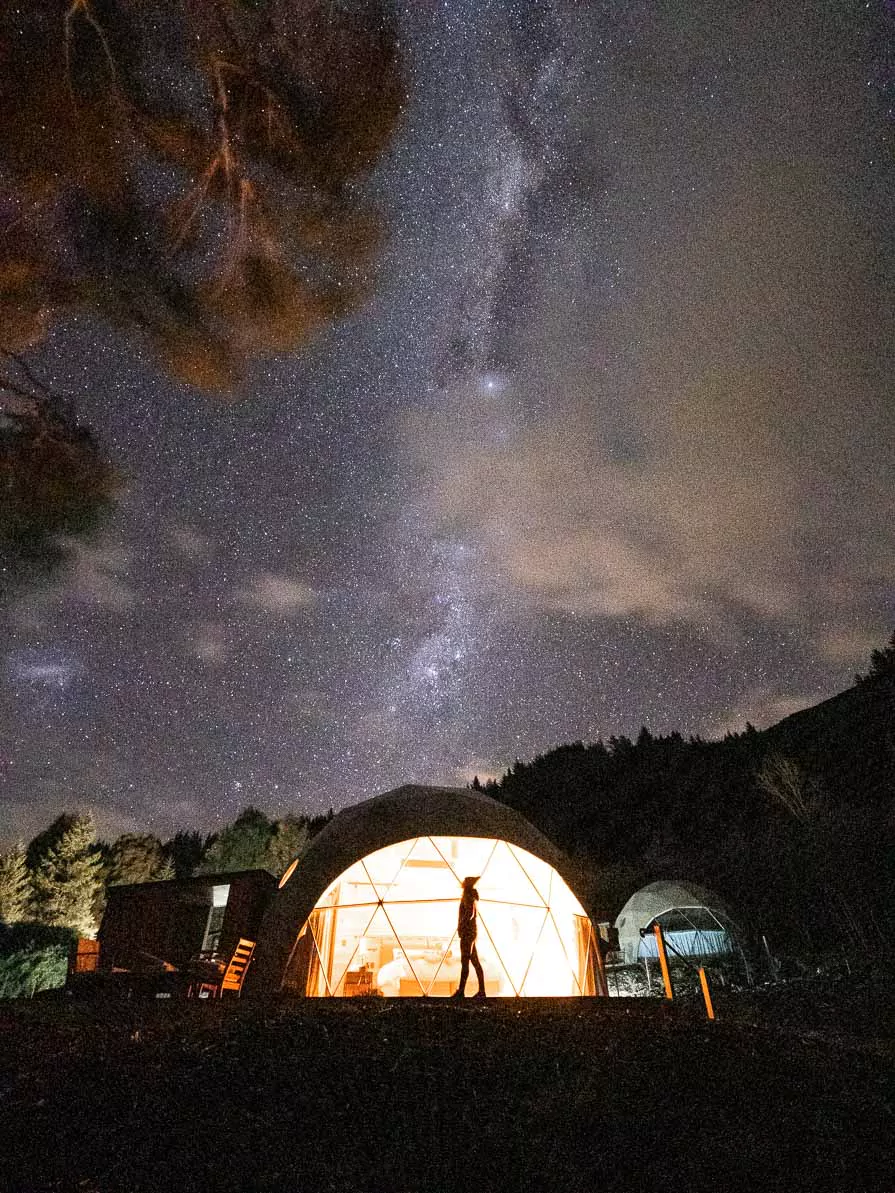 It enhances self-growth
I'm a huge advocate for travel, particularly solo travel, to help improve things like independence, resilience, problem solving and self-confidence, and spending some time as a digital nomad will have a massive impact on all of these skills.
While digital nomad life may have fewer tedious responsibilities that I mentioned above, it also comes with tricky hurdles like dealing with health issues overseas, constantly making travel decisions, fixing problems without a security blanket of friends and family nearby, and being alone for days, weeks or months. All of these obstacles help build up healthy coping mechanisms, flexibility to deal with change, and mental strength, which will continue to benefit you in the future.
---
Digital nomad disadvantages
Living out of a suitcase
Digital nomads tend to live on the road for months if not years, so living out of a suitcase or a backpack is certainly one of the main cons of this lifestyle.
When you're moving countries every few weeks or months, maybe even hopping over to another continent multiple times a year, you probably won't have enough time or luggage space to really set up a home, a wardrobe or a well-equipped workspace.
I travel with one 23kg check in suitcase as well as a 7kg carry on roller bag and a backpack full of tech stuff (and just cross my fingers that they never weigh the backpack as it's probably 15kg 🙃), and this is enough to keep me covered for around 10 months of travel each year.
If you're the type of person who loves clothes and needs a varied wardrobe, or who wants to bring home comforts like fancy appliances and your own linen, or who can't work without a full productivity set up complete with a giant curved monitor, a whiteboard for brainstorming and a specific ergonomic desk chair, the digital nomad life might not suit you.
Tricky to create a routine
While one of the benefits of remote work, especially freelancing or working for yourself, is to create your own routine, sometimes this can be tricky when you're constantly moving and changing environments.
If you need a routine to stay productive in life then I'd recommend slowing down your travels and staying in each place for a matter of months rather than weeks, this gives you the chance to build an eating routine, an exercise routine and a sleeping routine without being interrupted by new cuisine, a different environment and a change of timezone.
Can be financially inconsistent
Depending on the type of work you're doing, being a digital nomad can be less consistent than having a traditional job.
If you're freelancing or self-employed, your income might differ each month, which can be hard to deal with when you're travelling and don't have the security of a home to go back to. Keep this in mind when planning your travels, choose destinations that have a lower cost of living, and try to have enough money saved for the next three months of your expenses so you're never caught off guard with an empty bank account.
If you're working in a normal job and just working remotely, or if your own business runs smoothly enough for you to be able to confidently rely on making profit, then you don't have to worry about this.
Analysis paralysis
One of the biggest work from anywhere drawbacks is just that, that you can work from anywhere! When you have the whole world at your feet it can be very hard to know where to take the first step.
When first considering working remotely or freelancing while travelling, it's a good idea to have a shortlist of potential destinations to choose from, rather than making the decision to wing it and then constantly have to decide between 197ish countries.
For my first year as a digital nomad I decided to avoid making decisions completely and to let the cheapest flight choose my next destination. It was hectic, but it removed a lot of stress from my plate! You can read all about my Destination: Everywhere project here.
Loneliness
Depending on your social requirements, loneliness might be an issue for you if you're travelling solo as a digital nomad. I can guarantee you'll be able to meet plenty of people if you want to, but you won't immediately have best friends and deep connections like you might do back home.
To counteract this I like to keep in touch with friends and family often, always have dates for my next trip home or to meet my parents or friends somewhere exciting, use things like food tours and photography experiences to meet other travellers who enjoy the same things as me, and if all else fails, I'll head to a local dog park because it's scientifically impossible to be lonely while playing with dogs. Yes, you can quote me on that.
Life can be more complex
Sure, the travel life can sometimes be simpler than the mundane responsibilities of living in your hometown with a 9-5 job, but it can also come with additional logistics that you rarely have to think about when you are going down a traditional life path.
Travel insurance, visas, dealing with natural disasters or political turmoil in a foreign country, language barriers, health issues abroad, dealing with international money transfers and everything else that comes with travel can be stressful at any time, but it's made worse when you're living in another country away from friends and family and have to deal with it by yourself.
I'm not trying to scare you! Your move to a digital nomad life will go much more smoothly if you can prepare for some of these inevitable issues, so it's best to know about them before diving in blindly.
---
Things to consider before becoming a digital nomad
Travel insurance
If you can't afford travel insurance, you can't afford to travel. After working for a travel agency for six years I've heard far too many travel horror stories that could have been much, much easier, faster and cheaper to deal with if the customer had purchased travel insurance.
SafetyWing is a travel medical insurance that was created by nomads for nomads, so you know they've thought about all the important aspects of full-time travel. You can purchase a policy even if your trip has already started (which many insurance companies don't offer), and pause and resume coverage with flexibility. You're covered in 185 countries and you don't need to let them know about your itinerary in advance. Perfect for digital nomads who don't know where they'll be next month! Get a quote for digital nomad medical insurance here.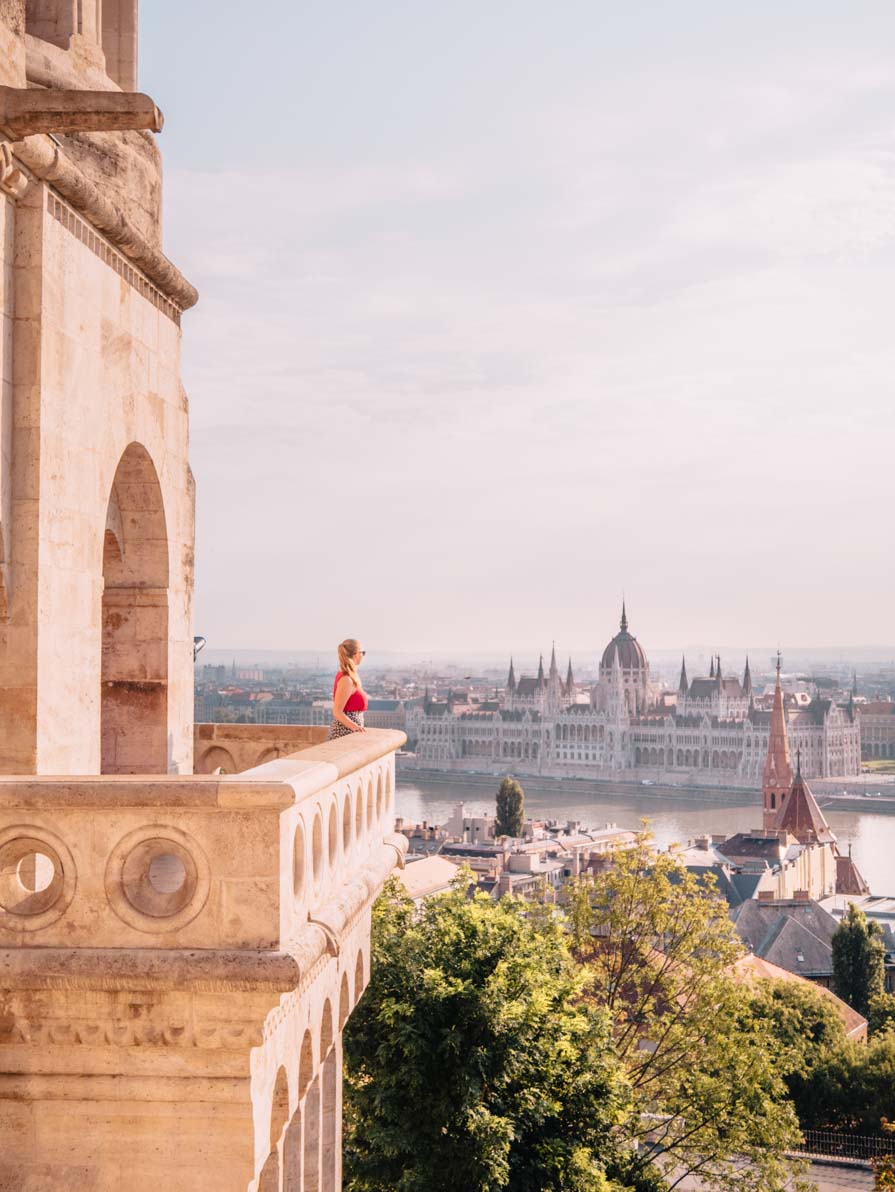 Suitcase vs. backpack
If you're going to be living out of a bag for the foreseeable future, you need to decide what that bag is going to be!
I'm a suitcase kinda gal, I like having wheels to roll along behind me, and I pack far too much stuff to be able to carry it all on my back.
If you're a lighter packer, don't have too many valuables (cameras, laptops etc.) and are visiting destinations with less infrastructure like footpaths and elevators, perhaps a backpack would suit you better.
What to pack
Think about the destinations you're likely to visit before your next trip home and pack a capsule wardrobe, where every item matches multiple other items to create a variety of outfits. Focus on lightweight clothing that's easy to wash and quick to dry, be prepared for inclement weather with at least one warm outfit, a decent raincoat and waterproof shoes, and pack travel-sized toiletries and a decent first aid kit.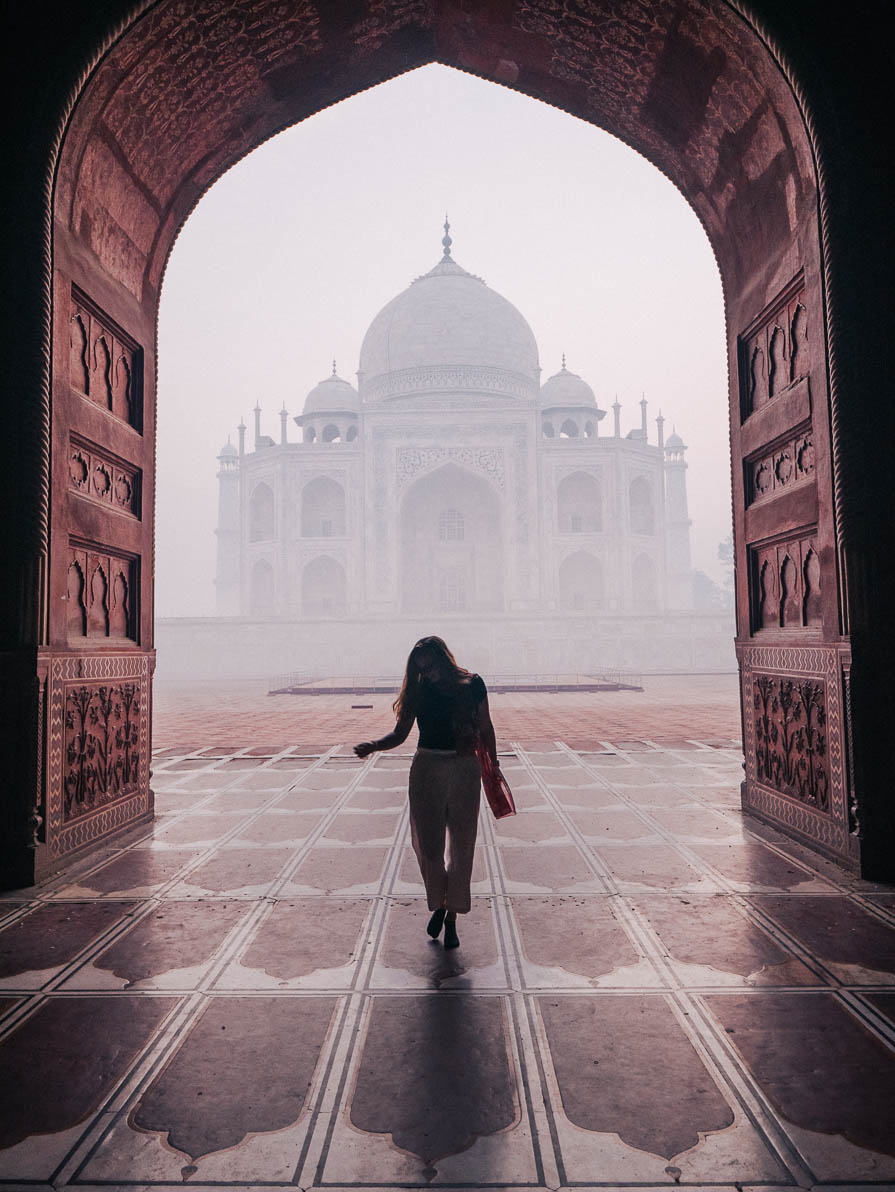 When will you be home next?
This isn't a necessity for digital nomads to know but I personally like having my next trip home confirmed, it makes me feel less floating-around-the-world-with-no-home, if that makes sense.
I tend to spend 10 months or so travelling abroad, then head home for two months to catch the last of summer. Having a bit of a home countdown in my head can be grounding on those days where everything feels a little hectic and up in the air.
What's your budget?
Long-term travel can obviously be expensive, and you need to make sure you've got enough money to cover your living costs in wherever you're visiting.
As a general rule it's good to keep three months of living costs as your emergency savings, so that if you lose work or run into other issues while travelling you've always got enough to head to somewhere cheap like Vietnam or Indonesia and survive comfortably, or enough to book a flight home if you need to get back in an emergency.
Once you're ready to take the plunge into remote work I'd recommend figuring out what you're likely to be able to afford each month for rent/food/transport/activities/co-working spaces, then write a shortlist of cities/countries that will allow you a good quality of life for that budget, and then consider which one meets your lifestyle preferences the best.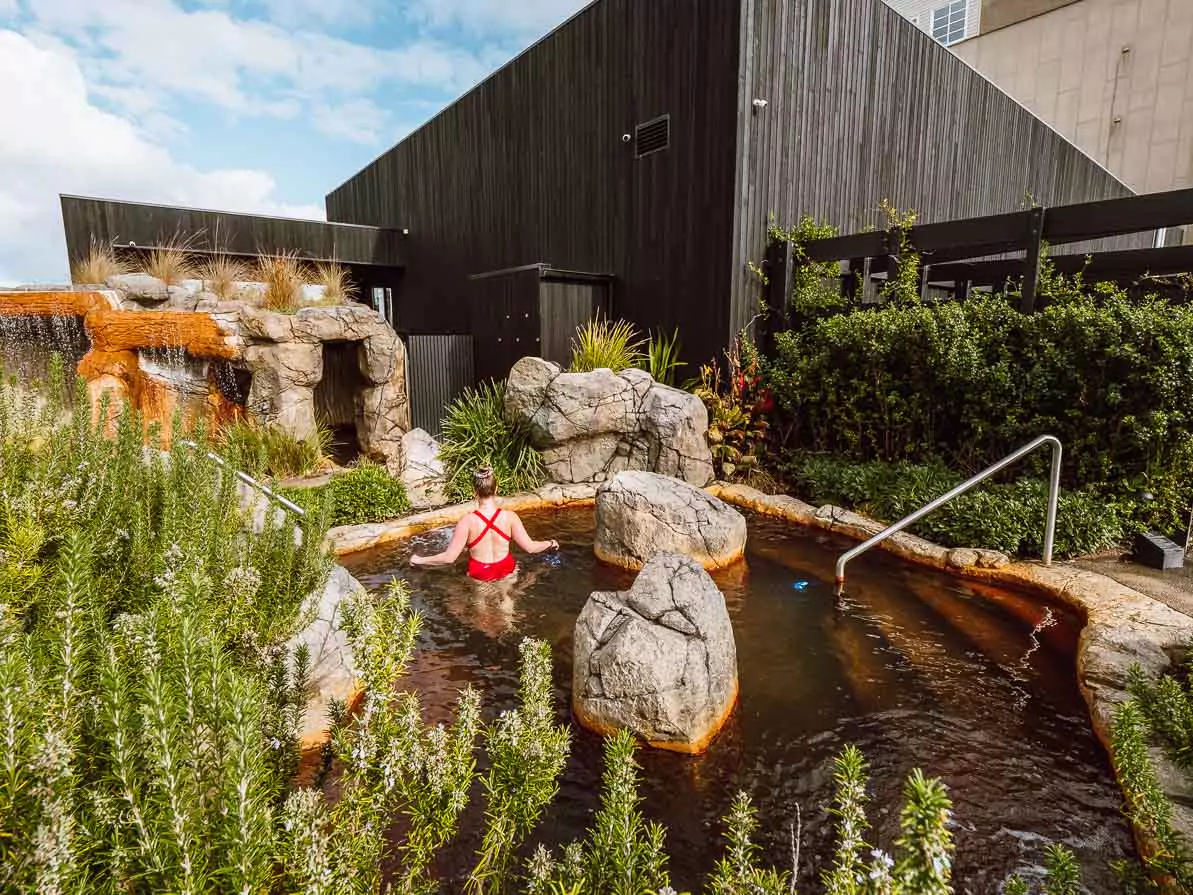 Freelance, self-employment or remote work?
How do you plan on making money while travelling as a digital nomad?
Freelancers usually work for multiple clients and are typically paid either by the time they spend on the work they're doing or per project, like a blog post, a campaign launch or a photography shoot. There both advantages and disadvantages to working freelance while travelling. Some pros are the ability to build long-term client relationships, having variety in the work you do and being able to create a consistent income stream with multiple clients. The cons would be reliance on a small number of clients, working for companies without receiving any employee benefits, and having to spend time and money on your accounting.
Running your own business like an online retailer, a travel blog or a virtual assistant platform also has pros and cons. Advantages being you're only accountable to yourself and your customers, you can scale your business without having to exchange your time for money, and it can be super motivating to know that every moment you spend working is going straight to building your business. The disadvantages here are the logistics of tax and accounting, there's no one to encourage you to be productive if you're slacking off, and it can be really hard to build a work/life balance when you're your own boss.
And remote work for a company back home also has a good and a bad side. The good bits are that you have consistent income, likely have employee benefits and, if you like your job, you'll like it even more if you're doing it from an epic location. The downside of remote work is that it can be hard to focus on your desk job when you're in incredible places, it can be isolating to be away from your team, and not being in the office may limit career progression and development opportunities.
Have a good think about which of those options sound like the best path for you while starting off this digital nomad life.
Work visas
Work visa requirements will differ based on the country, your passport, and your job.
Some countries are totally fine with digital nomads and freelancers working from them on a tourist visa, as long as the work you're doing isn't for a business in that country, so you're not taking away work from locals.
Some other countries are particularly tough on travellers on tourist visas and won't even allow you to work remotely for your company back home or to freelance for international clients. If they get an inkling that you're planning on working remotely in that country, they may force you to apply for a work visa, or may turn you away at the border.
Many countries these days offer digital nomad visas which have been created for people like us to be able to work online in countries like Croatia, Estonia, Costa Rica, Iceland, Dubai, Thailand and more. The requirements may include a criminal record check, a certain amount of monthly income or savings, and confirmation of long-term clients if you're a freelancer.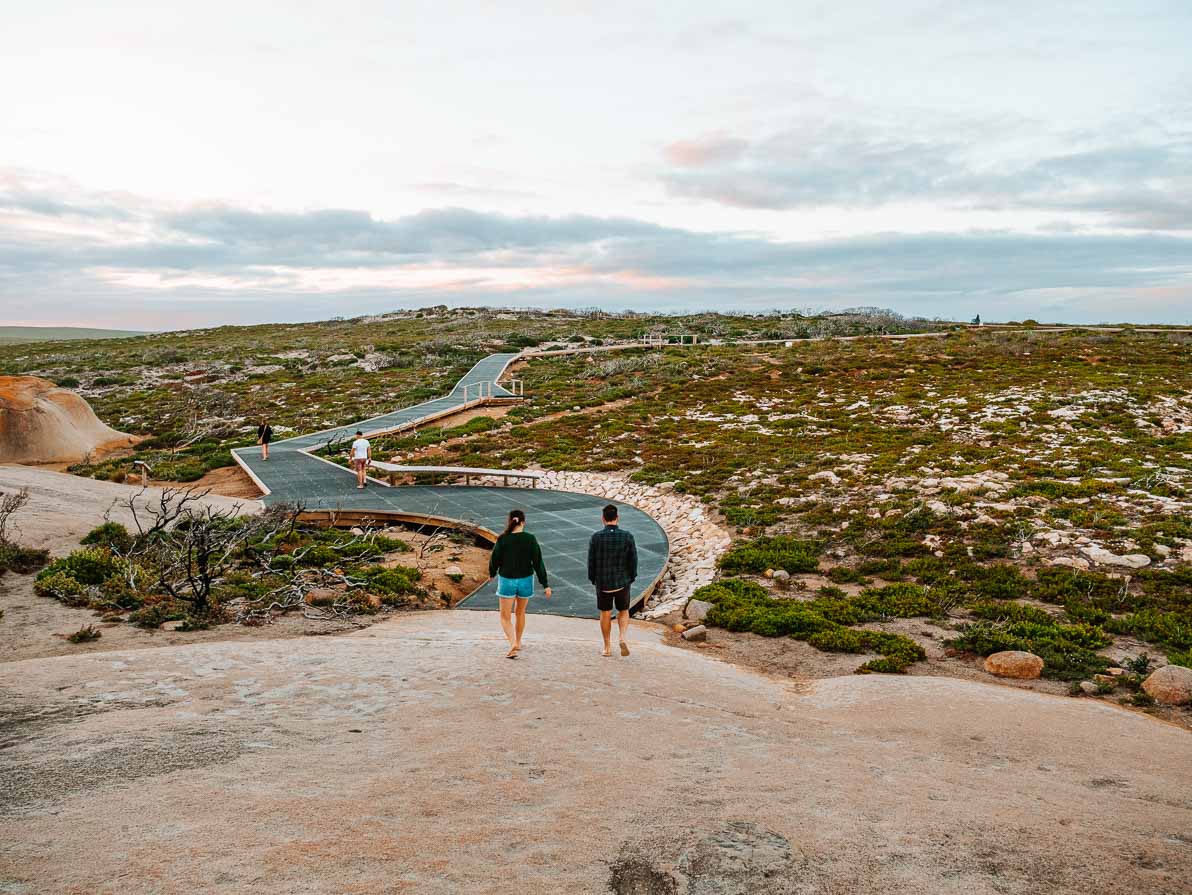 ---
So there you have it, an honest account of the pros and cons of being a digital nomad. Has this helped you decide whether you'd like try out the digital nomad lifestyle, or do you still have more questions? If there's anything I can help with just pop through a comment below and I'll get back to you as soon as I can.
Some other blogs you might like: