Looking for solo travel captions for Instagram? Here are 99 creative solo travel Instagram captions to use on your next travel photo, ranging from short and sweet to entertaining to inspiring and empowering.
So you've got the perfect travel photo for your next Instagram post, but you're just tossing up the best captions for solo travel Instagram posts? No worries, after years of travelling solo and having to come up with witty Instagram captions, I've got loads of ideas of solo travel captions for Instagram.
This list of Instagram captions for solo travel includes famous song lyrics, movie quotes, poetry lines, witty comebacks and jokes from pop culture, giving you loads of ideas of captions to use to grab your audience's attention on social media.
From simple solo travel captions that get the point across in only a few words, to cheeky captions for solo travel adventures that will make your friends and followers giggle, to inspirational quotes about solo travel, here's an extensive list of creative solo travel captions for Instagram posts from your next trip.
Looking for more travel captions for Instagram? Check out these posts:
A picture is worth a thousand words, so keep your solo travel captions on Instagram short and to the point with these simple captions.
1. Ridin' solo!
2. Woke up in paradise
3. Catch flights, not feelings
4. Be back never
5. Keep calm and travel
6. I found paradise
7. Bon voyage
8. Living my best life
9. Go solo, go far
10. Permanently out of office
11. Catch me if you can
12. The world is my oyster
13. It's time to spread my wings
14. Not all those who wander are lost
15. Adventure awaits
16. I think I'll stay here
17. Solo travel is my therapy
18. It's just me, myself and I, solo ride until I die
19. I carry the passport to my own happiness
20. Mamma mia, here I go again
21. This is your sign to book a trip to [insert destination] (bonus points if the photo is in front of a destination sign haha)
If you'd like your Instagram post to entertain, these funny solo travel captions are sure to do the trick.
22. Solo and ready to YOLO
23. Good things come to those who book a solo adventure
24. Single and ready to fla-mingle
25. I just wanted to get one epic photo so my ex knows I'm having a better life without him
26. In a relationship with my passport
27. The only aisle I want to walk down is the one to a first class seat
28. I want someone to look at me the way I look at Skyscanner
29. I didn't hear the question but I'm pretty sure the answer is 'travel'
30. "Good girls go to heaven, bad girls go everywhere." – Mae West
31. Travelling solo means not having to alternate who gets the window seat
32. I need a six month holiday twice a year
33. Money can't buy happiness, but it can buy a plane ticket, which is kinda the same thing
34. I've been searching for a cure for wanderlust but I haven't found it yet, better keep looking!
35. If travelling was free, you'd never see me again
36. Take me to wherever the wine is cheap and the men are cute
For a more inspiring and empowering effect on your friends, family and followers, these solo travel Instagram captions might just encourage the reader to plan their own solo adventure.
37. Say yes to new adventures
38. Being alone doesn't mean being lonely
39. If you never go, you'll never know
40. Collect moments, not things
41. Take only photos, leave only footprints
42. Money will return, but I'll never be 29 years old again chasing waterfalls in Bali (tailor to your age and trip, obviously!)
43. Life is not meant to be lived in one place
44. Friendly reminder: Once you realise you can do it alone, you become a very powerful person
45. Feel the fear and do it anyway
46. Fernweh (n., German): An ache for distant places you've never been
There are an endless selection of travelling solo quotes out there, but here are some of the best ones for Instagram caption.
47. "There are some places in life where you can only go alone. Embrace the beauty of your solo journey." – Mandy Hale
48. "The best trip is the journey you take in finding yourself." – Angela Vallely
49. "I see my path, but I don't know where it leads. Not knowing where I am going is what inspires me to travel it." – Rosalia de Castro
50. "To awaken quite alone in a strange town is one of the most pleasant sensations in the world. You are surrounded by adventure." – Freya Stark
51. "I haven't been everywhere, but it's on my list." – Susan Sontag
52. "Travel only with thy equals or thy betters; if there are none, travel alone." – Buddha
53. "My alone feels so good, I'll only have you if you're sweeter than my solitude." – Warsan Shire
54. "What is a Wanderess? Bound by no boundaries, contained by no countries, tamed by no time, she is the force of nature's course." – Roman Payne
55. "'Single' means you are brave enough to face the glorious unknown of the unaccompanied journey." – Mandy Hale
56. "Better to travel alone now than to waste years waiting for someone to join you." – Unknown
57. "The question isn't who is going to let me; it's who is going to stop me." – Ayn Rand
58. "One life is an absurdly small allowance." – Freya Stark
59. "Twenty years from now you will be more disappointed by the things that you didn't do than by the ones you did do. So throw off the bowlines. Sail away from the safe harbour. Catch the trade winds in your sails. Explore. Dream. Discover." – Mark Twain
60. "Travelling solo doesn't always mean you're alone. Most often, you meet marvelous people along the way and make connections that last a lifetime." – Jacqueline Boone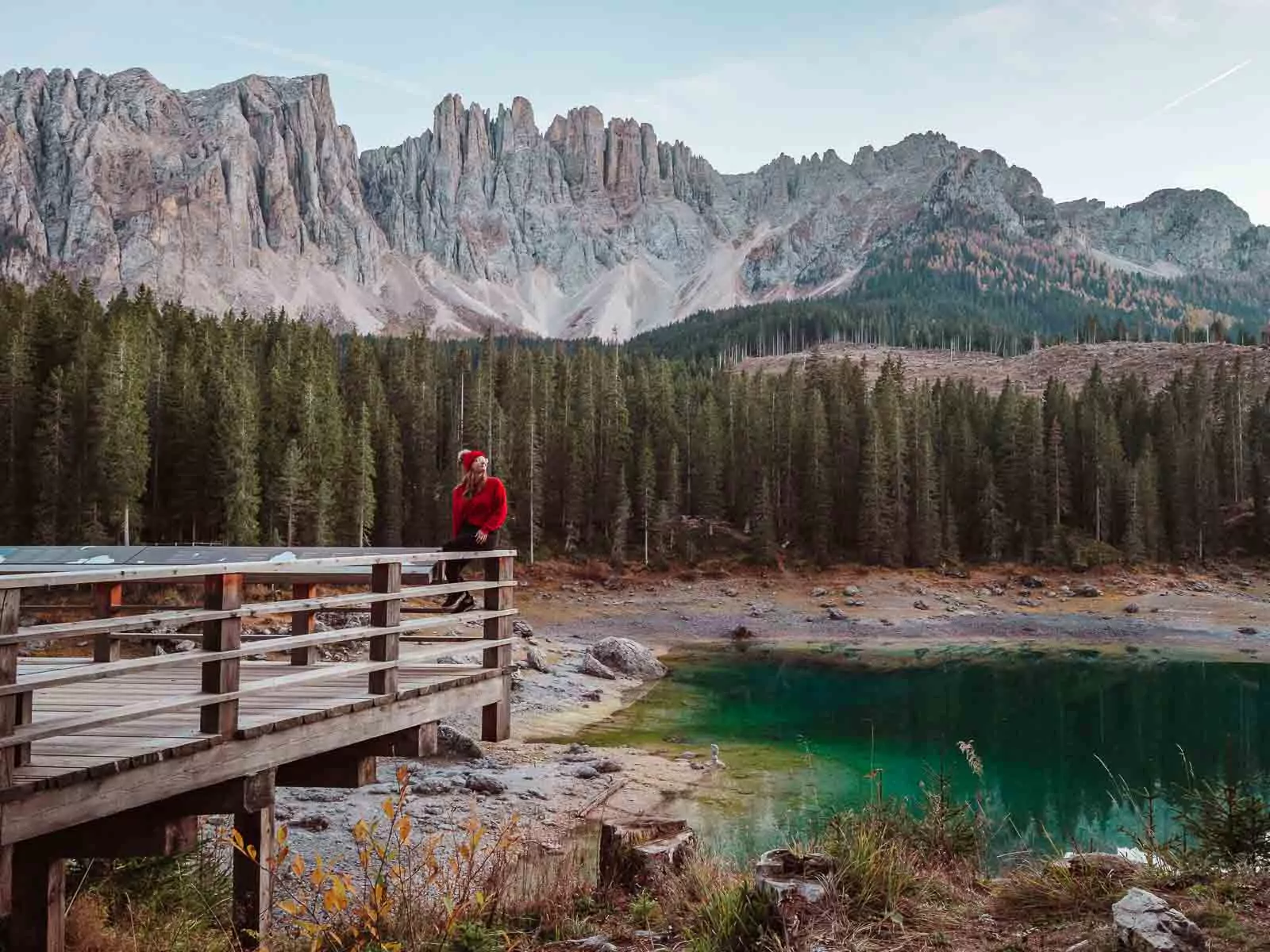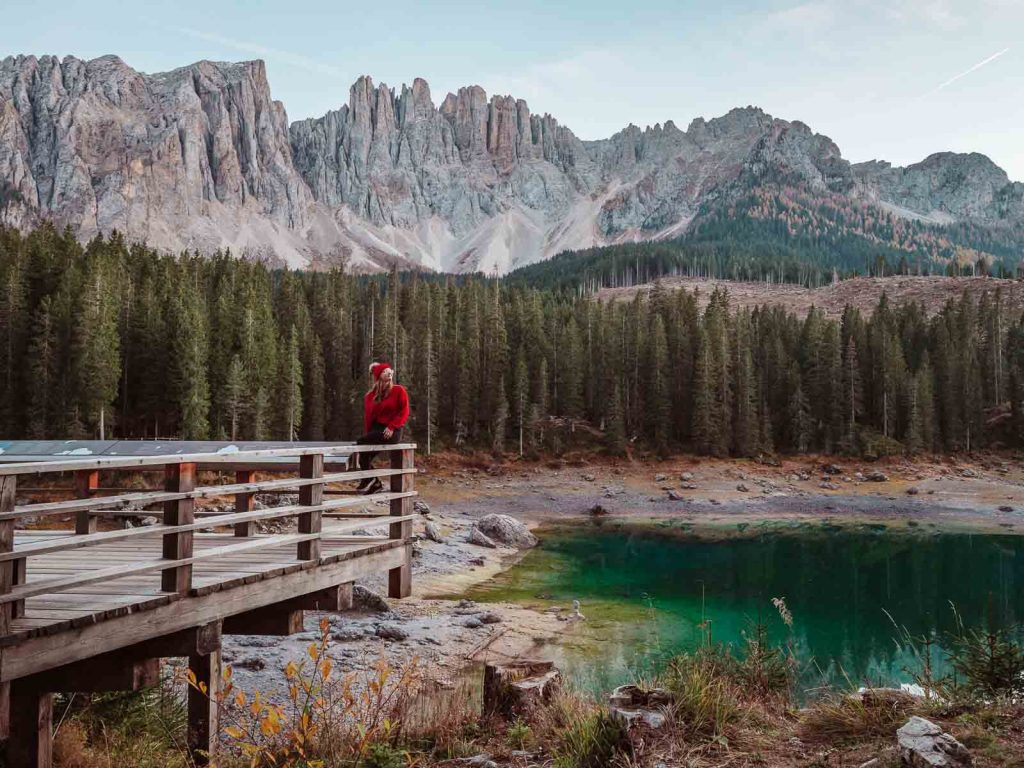 If you're like me then food is a key part of your travel, and at the end of each trip you'll have a ridiculous amount of foodie photos! Here are some food-related solo travel captions for Instagram.
61. It's a scientific fact that calories don't count on holiday
62. Will travel for food
63. Turns out I like pina coladas, and getting caught in the rain
64. "Your body isn't a temple, it's an amusement park, so enjoy the ride." – Anthony Bourdain
65. I know they say to follow your heart, but my stomach is leading the way
66. Eat well, travel often
67. One of the perks of solo travel is that no one will steal my fries
68. Happiest when eating
69. Good thing I packed my stretchy pants
70. Wine + dinner = winner!
71. The only pain I want in my life is Cham-pain
72. Kuchisabishii (a., Japanese): When you're not hungry, but you eat because your mouth is lonely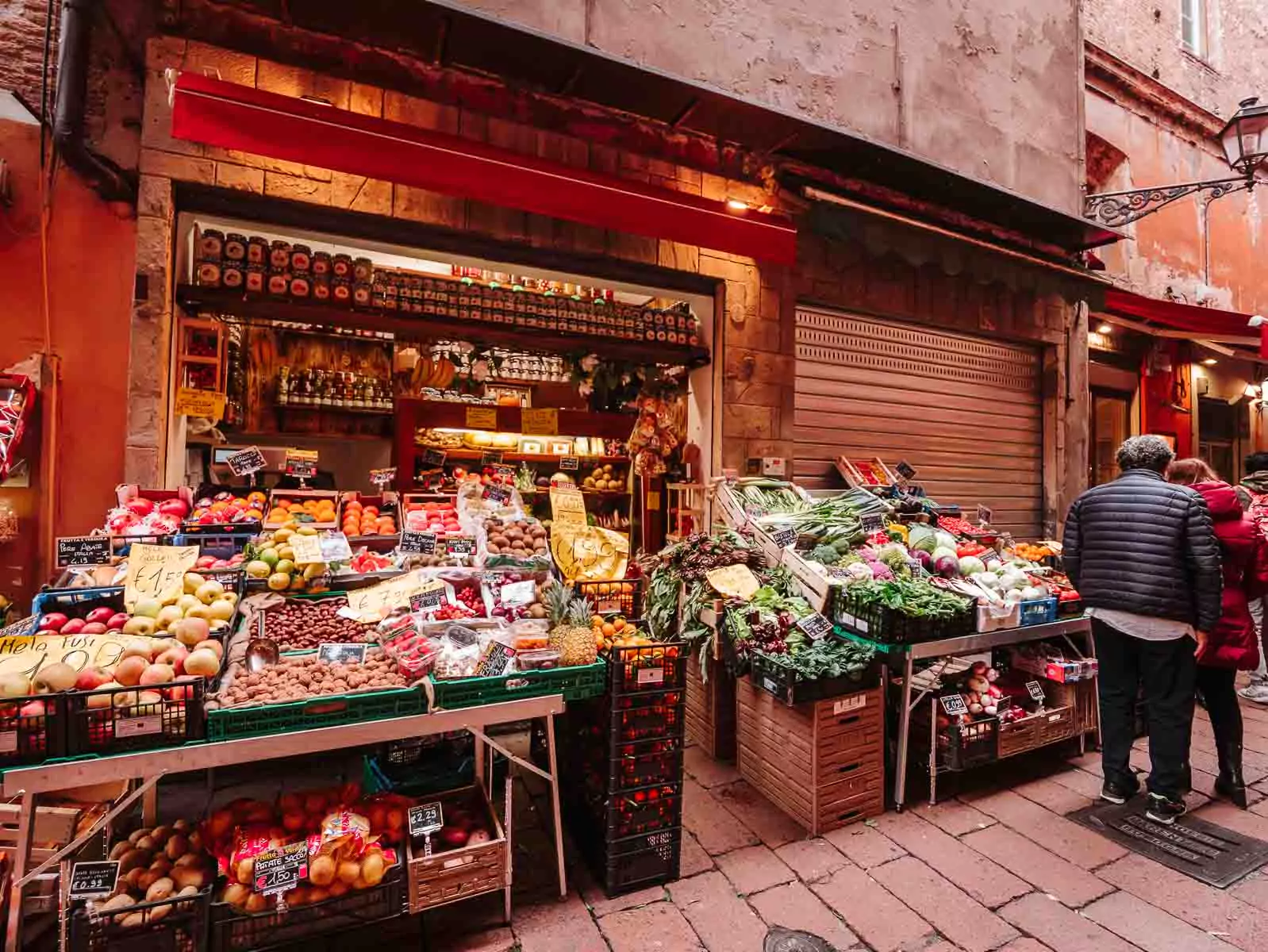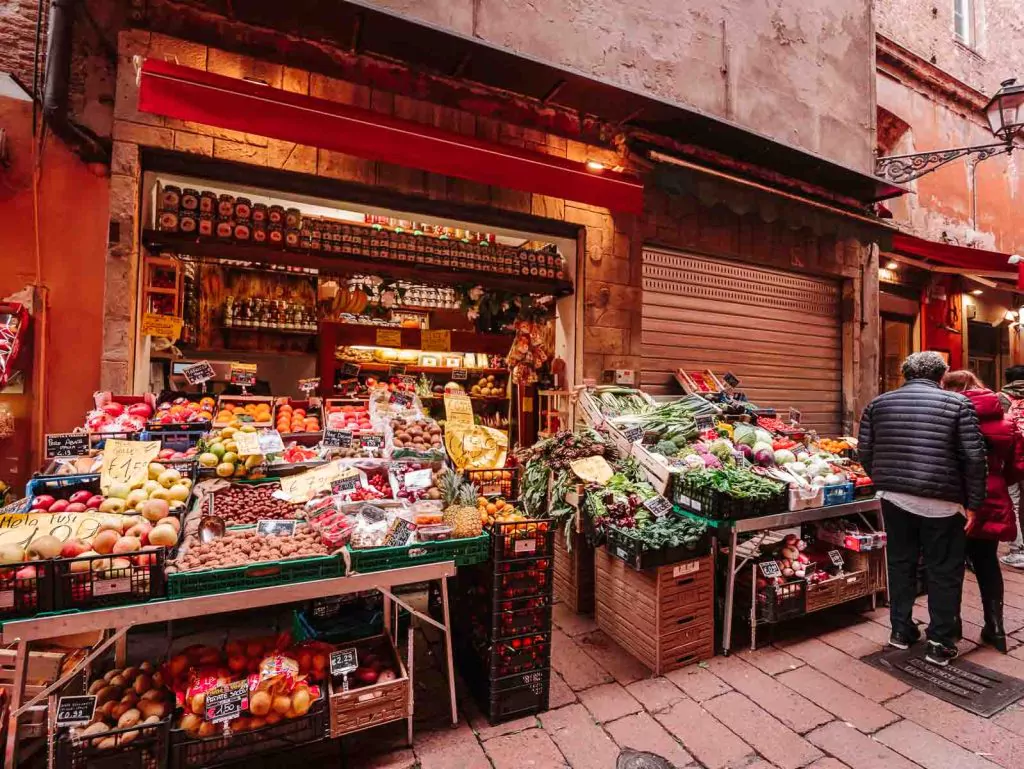 For those sunny, summery adventures, you want a caption that really shows how good your holiday has been! Here are some solo travel captions perfect for warmer weather and beachy fun.
73. Just topping up on some vitamin sea
74. Life's a beach
75. This is my resting beach face
76. Girls just wanna have sun
77. Don't listen to TLC, chase those waterfalls
78. Don't worry, beach happy
79. Palm trees and 35 degrees
80. I'm just a basic beach
81. Life is better when it's sunny
82. "Now more than ever do I realize that I will never be content with a sedentary life, that I will always be haunted by thoughts of a sun-drenched elsewhere." – Isabelle Eberhardt
And to round it off, here are the best solo travel Instagram captions for road trips.
83. I got tyre-d of waiting for someone to join me so I just decided to go 🤷🏼‍♀️
84. I'm on the road again
85. If nothing is going right, go left instead
86. Never underestimate the power of a solo road trip and super loud tunes
87. Let's hit the road, Jack!
88. Windows down, music up
89. All good things are wild and free
90. "It's not the destination, it's the journey." – Ralph Waldo Emerson
91. A solo road trip means not having to take turns choosing the playlist
92. Choosing the scenic route
93. Just me, the road, and my ride
94. Life is a grand adventure, and I'm taking it on the road
95. I'm taking the road less travelled
96. Get in loser, we're going travelling
97. Wanderlust and highway dust
98. Ain't no trip like a road trip
99. Hodophile (n., Greek origin): Lover of roads, love of travel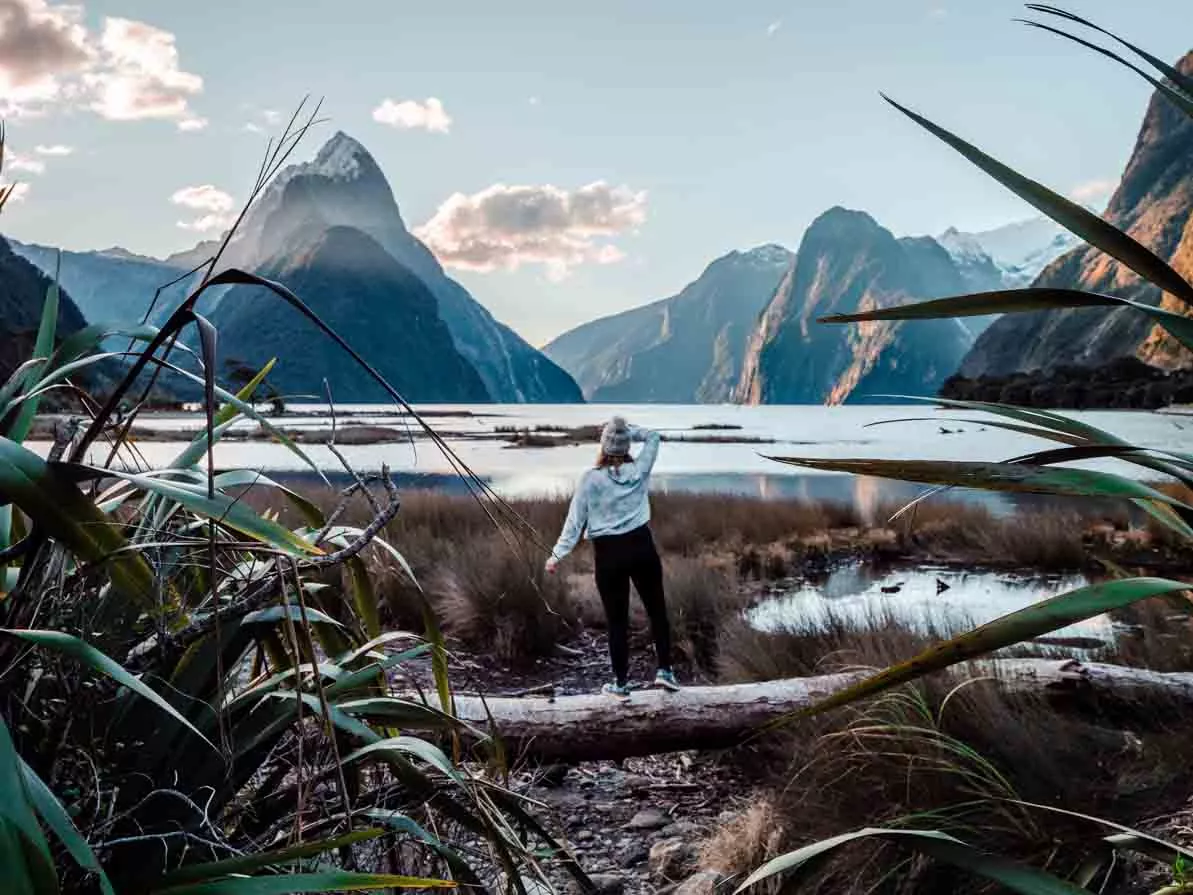 I hope this list of 99 solo travel captions for Instagram has helped you come up with some creative captions for solo travel Instagram posts. If you have a solo travel caption for Instagram (or TikTok, or anywhere else for that matter) that you want to share with others then please pop it in the comments.
If you want to read more about solo travel, check out these posts:
And if you'd like to learn more about how I plan and book my trips, here are all the resources I use:
My go-to travel resources when booking a trip

Flights ✈️ I use Skyscanner to find the best flights for my trip and then I'll always book direct with the airline to protect myself from having to deal with dodgy third parties if anything goes wrong.

Trains 🚂 If I'm travelling through Europe, I try to travel by train wherever possible! For an extended trip (2+ weeks) I'll calculate if a Eurail Pass is worth it, or I'll book point-to-point tickets through RailEurope or the local train operator.

Accommodation 🛎️ I book almost all of my accommodation through booking.com, they have a user-friendly website + app and many of their options are free cancellation, easily cancelled with a simple click of a button.

Activities 🗽I use GetYourGuide, Klook and Viator to look for activities in the places I visit, or I just Google 'things to do in [city]'!

Travel insurance 🩺 I use Cover-More NZ travel insurance for my own trips, I have a comprehensive policy and I've only had good experiences with them. Cover-More also has an Australian company, but if you're from elsewhere then two popular insurance options for global travellers are SafetyWing (cheaper policy, lower coverage) and World Nomads (more expensive but significantly better coverage).

Luggage 💼 I travel with Samsonite Cosmolite suitcases, one 75cm check in bag and a 55cm carry on bag, and I absolutely adore them and will never travel with anything else! They are SUPER lightweight (2.8kg and 1.9kg respectively) so I have much more space for my actual stuff.

Camera gear 📸 These days many of my photos and all of my videos are with my iPhone 13 Pro Max, my main camera is a Lumix G9 but I have a secondary camera (my old one) that's a Lumix GX85, I use a DJI Mini 3 Pro drone and a GoPro Hero 10.