Looking for creative airport travel captions for Instagram? Here are 95+ airport Instagram captions to use for your next airport post, from short and snappy one-liners to inspiring travel quotes to funny airport captions.
There's no better way to start sharing your epic adventure on social media than with an airport Instagram post to spark interest and excitement, but a good airport photo needs to be accompanied by an equally good airport caption.
Whether you want an airport Instagram caption that is short and to the point, or a funny airport caption that's going to make your audience laugh, or an engaging airport caption for Instagram that encourages your audience to comment and share with their friends, this extensive list of captions is guaranteed to give you some creative ideas for what to write on your next post.
So without further ado, here are the best airport captions for Instagram.
Looking for more travel captions for Instagram? Check out these posts:
Looking for a quick caption to post while at the airport before you jump on the plane? Here are some short airport caption ideas for Instagram.
Byeeee
It's time to fly
Checked in and checking out
See you never
BBN: Be Back Never
Flying high, dreaming big
Let your dreams take flight
I'm winging it
And so the adventure begins
Relationship status: Committed to my passport
Love at first flight
Wanderlusting my way through life
Catch flights, not feelings
I was born to fly
Preparing for takeoff
I'm ready for takeoff
Another stamp for the passport
#AOOTD: Airport Outfit of the Day
This place makes me happy
Bon voyage
Flying south for the winter
Adventure awaits
Goodbye reality, hello adventure
Up, up and away
Next destination: Who knows?
Come fly with me
Hey vacay!
Work hard, travel harder
One way ticket to anywhere
Let's fly away
It's time to leave the nest
Good things come to those who book flights
Lookin' fly
Catch me if you can
Mandatory airport selfie
Wheels up baby!
Here are some funny airport Instagram captions if you want to put a bit of humour into your post.
Crossing my fingers for an upgrade
*Not the middle seat, not the middle seat*
The only aisle I want to be walking down is the one to a first class seat
If you're going through security and don't know what's meant to come out of your bag, just know that I'm judging you
Apparently you can actually go to an airport to catch a flight and not post about it on Instagram but I don't think that's true
I have this problem where I just can't say no to my passport
I have first class dreams but a RyanAir budget
The only time I'll ever run is when they're calling my name from the boarding gate
Money can't buy happiness, but it can buy plane tickets, which is kinda the same thing
Why do some people get to sit next to hot guys or cute service dogs on planes and I just get kids kicking my seat and a manspreader whose knee is alarmingly close to my upper thigh
Am I the only one who wonders how much they can see on those x-ray machines? Like I'm just walking past this random guy who literally has seen me totally naked
The secret to a good relationship is that one of you prefers the aisle and the other prefers the window
The airport is a lawless place. 7am? Time for champagne. Tired? Sleep on the floor. Hungry? A bag of chips costs $15 and a pizza is $47.
I followed my heart… to the departure gate.
Looking out the plane window on the tarmac was fun until I saw a guy putting duct tape on the wing
I wish airports would split security lines up between people who have literally never been to an airport before and everyone else
Can someone explain to me why my luggage is too heavy for the plane but I can just take 1kg of clothes out, put them on and wear them on the same plane?
Is there anything worse than the pang of anxiety when you temporarily can't find your passport at an airport?
What is it about an airport that makes me want to buy a 700 page biography and a new paid of $350 sunglasses
Are you a travel creator who wants to increase your engagement rate? Using CTAs and conversation starters in your captions are one of the best ways to encourage your followers to comment and share with their friends, here are some engaging airport captions for Instagram.
Window seat vs. aisle seat, what do you choose and why?
Would you rather be stuck next to a screaming child or a snoring old man who needs a shower?
Shoes off once the plane takes off. Yes or no?
Would you rather be stuck on the tarmac for four hours but then have a super smooth flight, or have no delay whatsoever but have an extremely bumpy ride?
Do you get dressed to impress for a flight, or are you a trackpants and hoodie kinda gal like me?
What is your absolute number one must-have for a flight?
Would you pay extra for adults only flights? Tell me your thoughts in the comments!
Are you a classic travel dad who gets to the airport five hours in advance, or do you leave it til the very last minute and turn up dangerously close to departure?
Boarding is about to start. Do you line up because you want to be first on the plane or do you wait until the very end and get on last?
Inspire, empower and encourage your followers to book their own trip with some inspiring airport captions like these ones.
No reason to stay is a good reason to go
Life is not meant to be lived in one place
Adventure is calling and I have to answer
Life is short, book the trip
Life begins at the end of your comfort zone
Wanderlust (n.): A strong desire to travel the world
Life is short, the world is wide, I want to some memories
This is the first step towards an unknown destination
Travel far enough and you'll meet yourself
Jobs fill your pockets, adventures fill your soul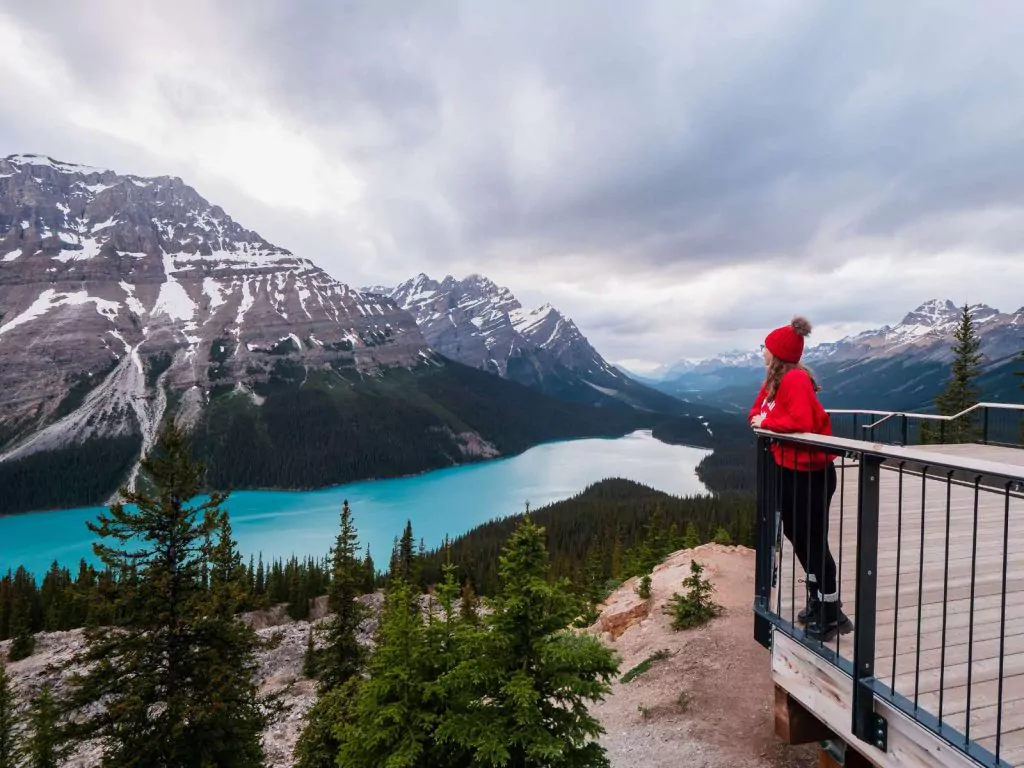 Lucky enough to be spending your airport time in a lounge? Here are some airport lounge captions for your next Instagram post.
Loving the lounge life
Travel hack: Airport lounges for long stopovers are a game changer
A good airport lounge is so worth the money
Escaping the airport chaos with some lounge luxury
Champagne at 8am? Don't mind if I do
The airport lounge: the only place where I find myself hoping my flight is a little bit delayed
Lounge access has gotta be one of the best credit card perks
That VIP feeling
And finally, here are some famous quotes about airports for Instagram captions, from poets, writers, comedians and more.
"All human life can be found in an airport." – David Walliams
"Go through your phone book, call people and ask them to drive you to the airport. The ones who will drive you are your true friends. The rest aren't bad people; they're just acquaintances." – Jay Leno
"The Devil himself had probably re-designed Hell in the light of the information he had gained from observing airport layouts." – Anthony Price
"Airports make everyone feel like passer-through, like a visitor, like an outsider, and this is comforting in its honesty because aren't we always, always just visitors, just passer-through?" – Jonny Sun
"You know… the airport is the only place you can walk around with no shoes, a glazed look on your face, and sleep on the benches and no one judges you." – Coriander Woodruff
"There is truly no other place bearing so much love as airports." – Ioana Cristina Casapu
"Best of stories are created at airports, dinner tables and showers." – Jasleen Kaur Gumber
"I get pretty much all the exercise I need walking down airport concourses carrying bags." – Guy Clark
"Did you ever notice that the first piece of luggage on the carousel never belongs to anyone?" – Erma Bombeck
"An airport is a place where you go through hell to reach your alleged paradise." – Stewart Stafford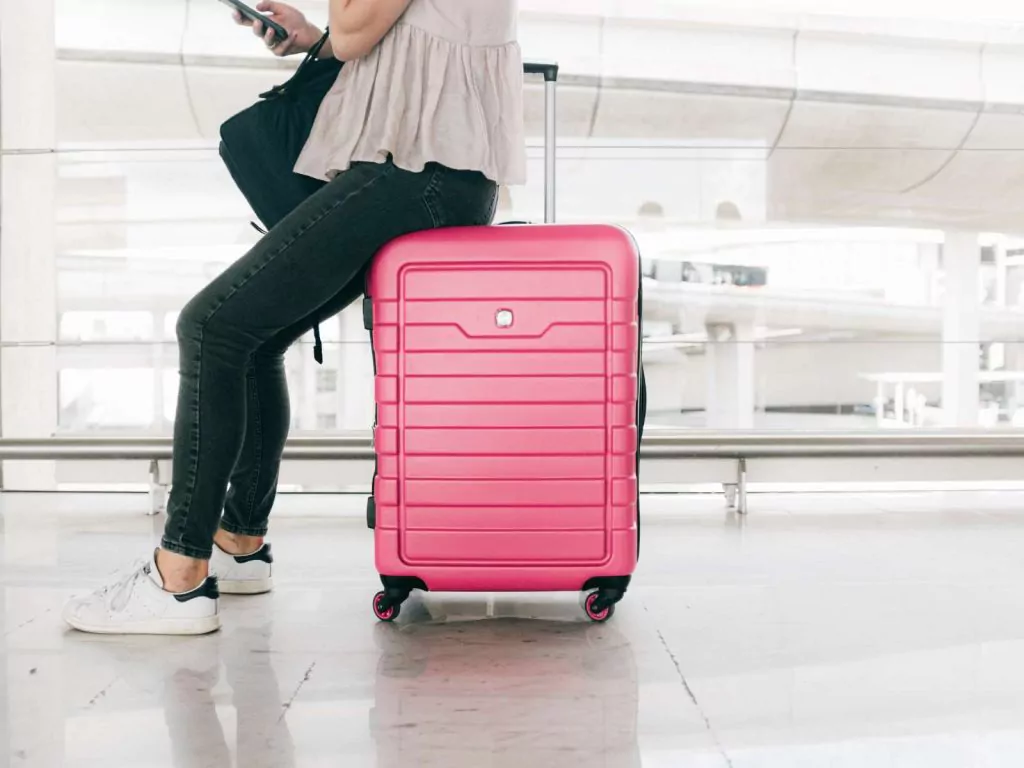 Hopefully these airport captions for Instagram have given you some creative ideas for what to accompany your next airport Instagram post. If you have some other clever caption ideas let me know in the comments!
If you're planning an upcoming adventure, here are some helpful travel resources:
My go-to travel resources when booking a trip

Flights ✈️ I use Skyscanner to find the best flights for my trip and then I'll always book direct with the airline to protect myself from having to deal with dodgy third parties if anything goes wrong.

Trains 🚂 If I'm travelling through Europe, I try to travel by train wherever possible! For an extended trip (2+ weeks) I'll calculate if a Eurail Pass is worth it, or I'll book point-to-point tickets through RailEurope or the local train operator.

Accommodation 🛎️ I book almost all of my accommodation through booking.com, they have a user-friendly website + app and many of their options are free cancellation, easily cancelled with a simple click of a button.

Activities 🗽I use GetYourGuide, Klook and Viator to look for activities in the places I visit, or I just Google 'things to do in [city]'!

Travel insurance 🩺 I use Cover-More NZ travel insurance for my own trips, I have a comprehensive policy and I've only had good experiences with them. Cover-More also has an Australian company, but if you're from elsewhere then two popular insurance options for global travellers are SafetyWing (cheaper policy, lower coverage) and World Nomads (more expensive but significantly better coverage).

Luggage 💼 I travel with Samsonite Cosmolite suitcases, one 75cm check in bag and a 55cm carry on bag, and I absolutely adore them and will never travel with anything else! They are SUPER lightweight (2.8kg and 1.9kg respectively) so I have much more space for my actual stuff.

Camera gear 📸 These days many of my photos and all of my videos are with my iPhone 13 Pro Max, my main camera is a Lumix G9 but I have a secondary camera (my old one) that's a Lumix GX85, I use a DJI Mini 3 Pro drone and a GoPro Hero 10.