Looking for creative flying captions for Instagram before your next adventure? Here are more than 125 flying Instagram caption ideas for your next plane post, from short and witty to thought-provoking and dreamy.
We all love a good window seat snap or an airplane selfie as the first post from an adventure, it's the perfect way to tease your travel plans and get your audience excited for epic travel content. But when you're in the throes of travel exhaustion and jet lag, your brain might not be working well enough to think of a good flying Instagram caption to accompany your post.
After years of posting about my travel adventures on Instagram (@findingalexx if you're interested!), I have a huge list of creative flying captions for Instagram that you can steal for your next airplane photo. I've even added some engaging flying captions for Instagram that will encourage comments from your audience, perfect for budding travel creators who are trying to increase engagement with their followers.
From short and snappy one-liners to funny puns and punchlines to inspiring quotes and flying-related song lyrics, here are 125+ flying captions for Instagram.
Looking for more travel captions for Instagram? Check out these posts:
If you're just looking for a short, snappy Instagram caption about flying, here are some super simple one-liners to combine with your plane photo.
BBN, Be Back Never
Ridin' solo
Flyin' solo
Up, up and away!
Catch flights, not feelings
Window seat for life
All hail the window seat
I'm ready for takeoff
Preparing for takeoff
The sky is the limit
Seatbelt fastened and tray table stowed
Upgrade, pls?
Head in the clouds
To travel is to live
Just winging life
This view never gets old
I was born to fly
Life is short, book the trip
A window seat feels like home
Dream big and fly high
Views from a plane are truly something else
We're sky high
Find joy in the journey
Are we there yet?
Airplane mode: ON
Spread your wings and fly
Come fly with me
Let's fly away
The adventure begins
It's time to leave the nest
One way ticket to anywhere
You only live once, book the trip
Flying high in the blue sky
Bon voyage
Flying south for the winter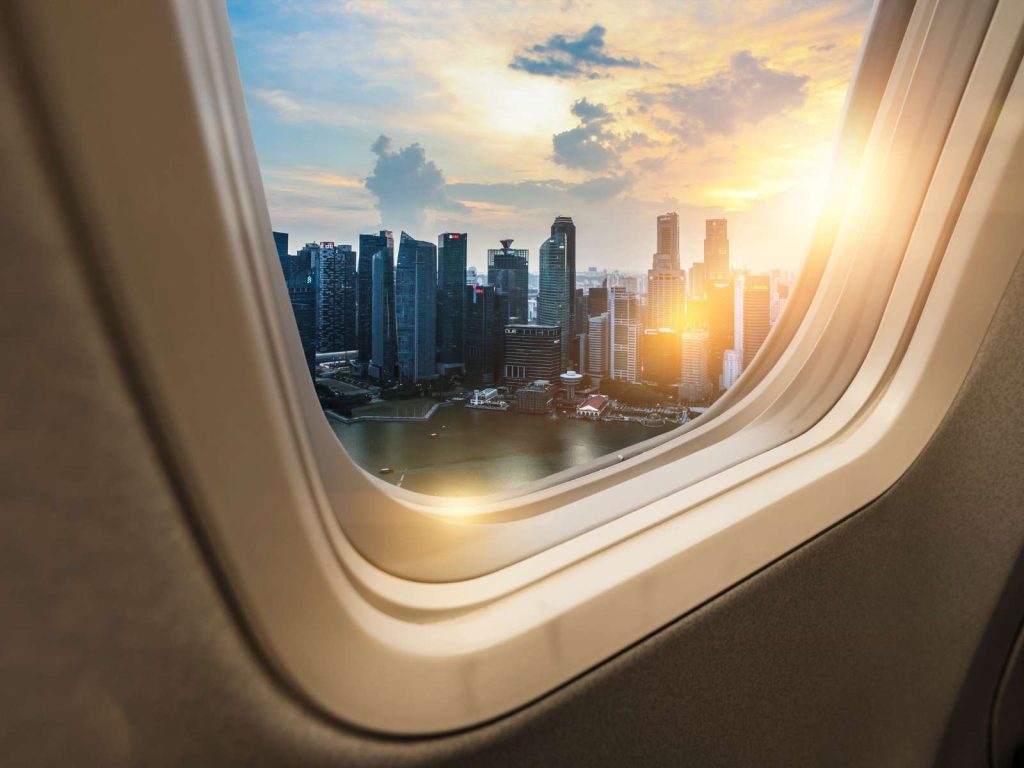 If you want to entertain your audience with a bit of humour, here are some funny and cheeky flying captions for Instagram.
The only aisle I want to walk down is this one
The only aisle I want to walk down is the one to a first class seat
BRB, off to search for the cure for wanderlust
The only time I'll ever run is when they're calling my name from the boarding gate
Money can't buy happiness, but it can buy plane tickets, which is kinda the same thing
Good things come to those who book flights
There is nothing better in life than an empty row on a long-haul flight
How did we used to survive without in-flight WiFi?
I sold a kidney for this flight but it'll be worth it
Is there anything worse than waking up on a flight and seeing the meal cart 10 rows behind you
It cost me $5 for in-flight WiFi to post this photo so please like it
I followed my heart, and it led me to the window seat of an aeroplane
The secret to a good relationship is that one of you prefers the aisle and the other prefers the window
The jet lag is real, but the adventure makes it worth it
Just waiting for the day when I hear "Ma'am, you've been upgraded"
That feeling when you realise you're 40,000ft away from everyone and their crap
Real life is hard so I'm taking a quick break
Relationship status: Committed to my passport
There's something wrong with the left phalange! (From Friends)
There's a colonial woman on the wing. There's something they're not telling us. She's churning butter! (From Bridesmaids)
I have first class dreams but a RyanAir budget
Time never goes slower than when you're in the middle seat of a long-haul flight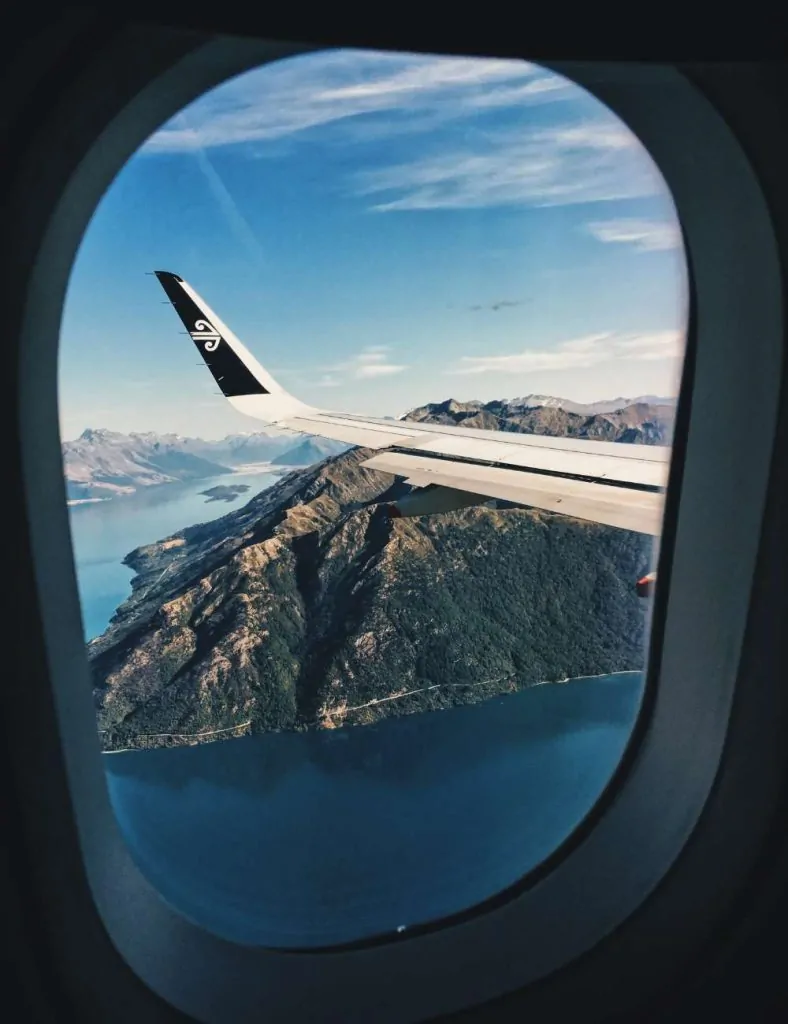 Window seat or aisle seat, what's your pick and why?
Would you rather have a kid kick the back of your seat for the entire flight or be sitting next to a man-spreader whose legs are taking up half of your space?
Would you rather be stuck next to a screaming child or a snoring old man who needs a shower?
Would you rather be stuck on the tarmac for four hours but then have a super smooth flight, or have no delay whatsoever but have an extremely bumpy ride?
Do you wear comfy clothes for the plane to help you relax and sleep, or do you get dressed up to maximise your chance of an upgrade?
Serious question, has anyone ever been seated next to a hottie on a plane?! Because you hear about these people who meet their future husband in the seat next to them but I swear I only ever sit next to old snoring men, middle aged women who talk non-stop or Gen Zs who think they're way cooler than me
Would you rather turn up at your destination on time with no luggage for three days, or miss an entire day of your trip but have your luggage arrive with you?
Drinking on planes… yes or no?
Here's a debate: how do you feel about seat reclining?
Debate this: Does the middle seat get both arm rests?
Do you strike up a convo with your next-seat-neighbour, or do you keep to yourself on flights?
There are plenty of songs that mention flying that you could steal some lyrics from, but here are some of the best song lyrics for Instagram captions about flying.
"When I'm way up here, it's crystal clear, that now I'm in a whole new world with you" – A Whole New World, Aladdin
"Can we pretend that airplanes in the night sky are like shootin' stars, I could really use a wish right now" – Airplanes, B.o.B ft. Hayley Williams
"I'm like a bird, I'll only fly away" – I'm Like a Bird, Nelly Furtado
"I had a dream that someday, I would just fly, fly away" – Fly Away, Tones and I
"I want to get away, I want to fly away" – Fly Away, Lenny Kravitz
"Gonna take her for a ride on a big jet plane" – Big Jet Plane, Angus & Julia Stone
"I fly like paper, get high like planes, if you catch me at the border I've got visas in my name" – Paper Planes, M.I.A.
"Fly along with me, I can't quite make it alone" – Learn to Fly, Foo Fighters
"Cause I'm leavin' on a jet plane, don't know when I'll be back again" – Leavin' on a Jet Plane, John Denver
"Baby, these wings were made to fly" – Wings, Delta Goodrem
"Take these broken wings and learn to fly, all your life you were only waiting for this moment to arise" – Blackbird, the Beatles
"We're soarin', we're flyin'" – Breaking Free, High School Musical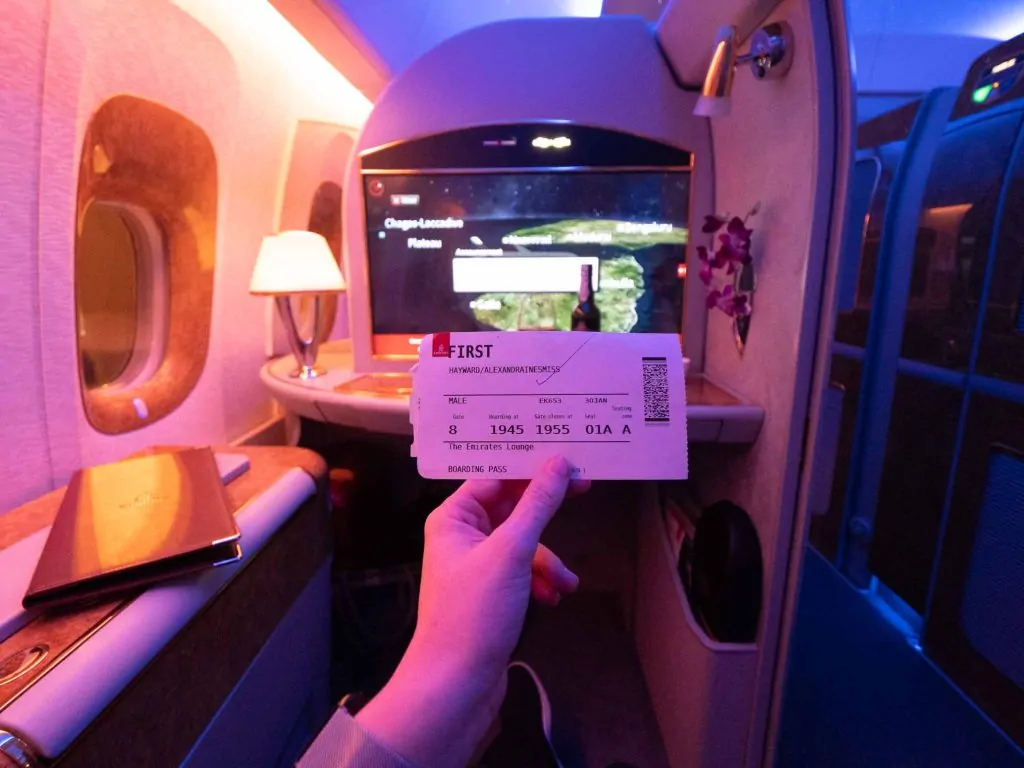 If your aim is to inspire and empower your audience to have some courage and book their own trip, these inspiring flying Instagram captions will do the trick.
If you never know, you'll never go
Go where you feel most alive
Life is not meant to be lived in one place
Life begins at the end of your comfort zone
Once a year, go somewhere you've never been before
Wanderlust (n.): A strong desire to travel the world
Take only pictures, leave only footprints
Life is short, the world is wide, let's make some memories
Flying into the unknown, and I couldn't be more excited
Who knows what awaits me on the other side of this plane ride
Flying quotes for Instagram
There are many beautiful travel quotes that you could use in your flying Instagram caption, here are some of my personal favourites.
"To awaken quite alone in a strange town is one of the most pleasant sensations in the world. You are surrounded by adventure." – Freya Stark
"Do you really want to look back on your life and see how wonderful it could have been had you not been afraid to live it?" – Caroline Myss
"Good girls go to heaven, bad girls go everywhere." – Mae West
"Life is either a daring adventure or nothing at all." – Helen Keller
"A journey of a thousand miles begins with a single step" – Lao Tzu
"There's only one place I want to go and it's to all the places I've never been." – Nikki Rowe
"Freedom (n.): To ask nothing. To expect nothing. To depend on nothing." – Ayn Rand
"If you think adventure is dangerous, try routine; it is lethal." – Paulo Coelho
"You are the one that possesses the keys to your being. You carry the passport to your own happiness." – Diane von Furstenberg
"Never did the world make a queen of a girl who hides in houses and dreams without traveling." – Roman Payne
"If you don't take risks, you'll have a wasted soul." – Drew Barrymore
"I haven't been everywhere, but it's on my list." – Susan Sontag
"Bound by no boundaries, contained by no countries, tamed by no time, she is the force of nature's course." – Roman Payne
"One life is an absurdly small allowance." – Freya Stark
"A ship is safe in the harbor. But that's not what ships are built for." – John A. Shedd
If you're cabin crew and want to find some job-specific captions, here are some of the best flight attendant captions for Instagram.
Welcome aboard
Work hard, play harder
Travelling in style
She walked, she ran, she flew
The skies are calling me
Flying high with some of my favourite people
Living the dream with my head in the clouds
Perks of the job
I want to make memories all over the globe
We've reached cruising altitude
Not a bad office view
Here today, on the other side of the world tomorrow
Dream job, dream view
For most people, the sky is the limit. For cabin crew, the sky is home.
Name one job in the world that's better than this one, I'll wait…
Home is wherever the plane lands next
Please be sure to take all of your belongings with you as you disembark, except for that cute scarf, feel free to leave that behind
Life is better above the clouds
You know you're a flight attendant when you wake up and have literally no idea what country you're in for the first 60 seconds of the day
Suite dreams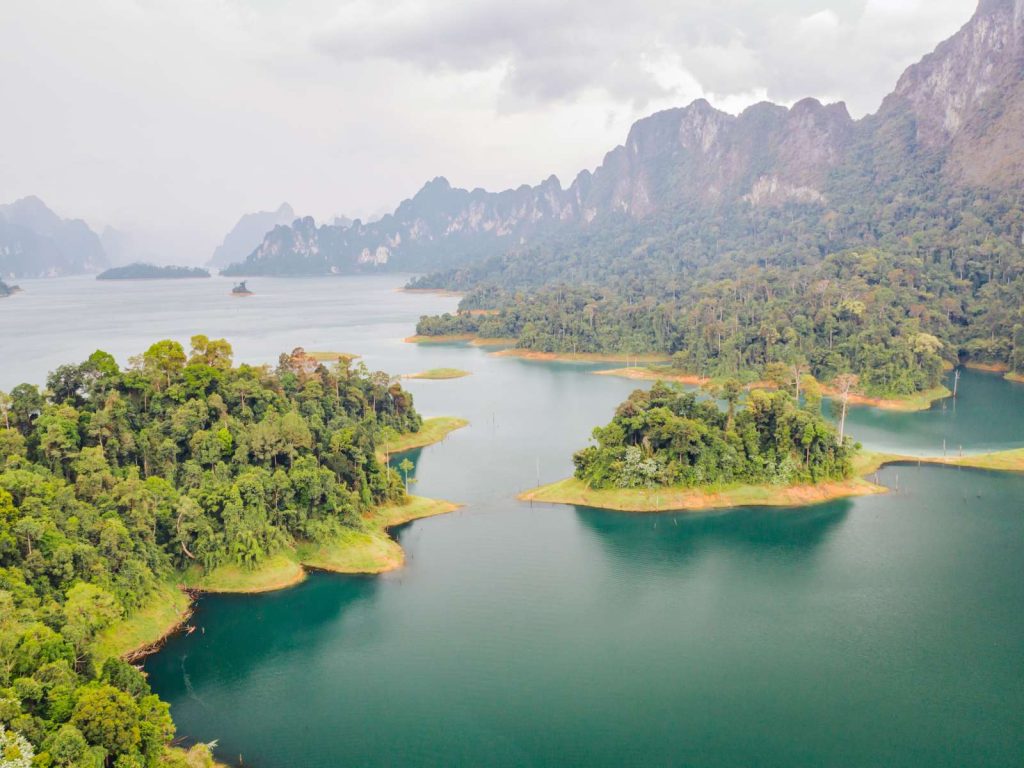 Cheap flights to Peru? Alpaca my bags!
That's a wrap on my Mexico adventures, I don't want to taco 'bout it
Feeling pretty fly
Love at first flight
I have no plans for this trip, I thought I'd just wing it
Flying carry on only, left my emotional baggage at home
Time flies when you're on an adventure
I hope that extensive list of flying captions for Instagram has helped you find the perfect caption to accompany your airplane photo or video! If you have a great idea for a flying Instagram caption then let me know in the comments.
Want to plan your next trip? Here are all the resources I use for booking my own travels:
My go-to travel resources when booking a trip

Flights ✈️ I use Skyscanner to find the best flights for my trip and then I'll always book direct with the airline to protect myself from having to deal with dodgy third parties if anything goes wrong.

Trains 🚂 If I'm travelling through Europe, I try to travel by train wherever possible! For an extended trip (2+ weeks) I'll calculate if a Eurail Pass is worth it, or I'll book point-to-point tickets through RailEurope or the local train operator.

Accommodation 🛎️ I book almost all of my accommodation through booking.com, they have a user-friendly website + app and many of their options are free cancellation, easily cancelled with a simple click of a button.

Activities 🗽I use GetYourGuide, Klook and Viator to look for activities in the places I visit, or I just Google 'things to do in [city]'!

Travel insurance 🩺 I use Cover-More NZ travel insurance for my own trips, I have a comprehensive policy and I've only had good experiences with them. Cover-More also has an Australian company, but if you're from elsewhere then two popular insurance options for global travellers are SafetyWing (cheaper policy, lower coverage) and World Nomads (more expensive but significantly better coverage).

Luggage 💼 I travel with Samsonite Cosmolite suitcases, one 75cm check in bag and a 55cm carry on bag, and I absolutely adore them and will never travel with anything else! They are SUPER lightweight (2.8kg and 1.9kg respectively) so I have much more space for my actual stuff.

Camera gear 📸 These days many of my photos and all of my videos are with my iPhone 13 Pro Max, my main camera is a Lumix G9 but I have a secondary camera (my old one) that's a Lumix GX85, I use a DJI Mini 3 Pro drone and a GoPro Hero 10.