Looking for some inspiring, empowering travelling solo quotes to help you get excited about travelling alone? Here is an extensive collection of solo travel quotes and captions that will have you counting down the days until your next solo trip.
After visiting more than 40 countries while travelling alone, I'm a firm believer that solo travel is something every single person should try at least once in their life. The benefits of travelling alone are immense, from learning to trust your gut instinct, to staying calm in stressful situations, to enjoying your own company.
Whether you're an experienced solo traveller like me or you're just planning a solo trip for the first time, these solo travelling quotes are sure to inspire, empower and encourage you to dive right in to a solo adventure. Or perhaps you've got a friend or family member planning their solo trip and you need travelling solo quotes to put in a card or on a cake!
P.S. If you're looking for some Instagram caption ideas I've got a dedicated post of 99 solo travel captions for Instagram!
So here you go, here are a bunch of thought-provoking and uplifting quotes about travelling alone.
Travelling Solo Quotes About Adventure
Want to get amped up for your upcoming solo travel journey? These solo adventure quotes will make you desperate to get out and see the world.
"I don't know where to go next. As I get older and travel more, the world seems to open up to me, beckoning me and whispering in my ear, saying "Go"." – Joanna Lumley
"There are some places in life where you can only go alone. Embrace the beauty of your solo journey." – Mandy Hale
"To awaken quite alone in a strange town is one of the most pleasant sensations in the world. You are surrounded by adventure." – Freya Stark
"I haven't been everywhere, but it's on my list." – Susan Sontag
"Adventure can be an end in itself. Self-discovery is the secret ingredient." – Grace Lichtenstein
"Now more than ever do I realize that I will never be content with a sedentary life, that I will always be haunted by thoughts of a sun-drenched elsewhere." – Isabelle Eberhardt
"The best trip is the journey you take in finding yourself." – Angela Vallely
"The purpose of life is to live it, to taste experience to the utmost, to reach out eagerly and without fear for newer and richer experience." – Eleanor Roosevelt
"If you don't take risks, you'll have a wasted soul." – Drew Barrymore
"There's only one place I want to go and it's to all the places I've never been." – Nikki Rowe
"I have no reason to go, except that I have never been, and knowledge is better than ignorance. What better reason could there be for travelling?" – Freya Stark
"What is a Wanderess? Bound by no boundaries, contained by no countries, tamed by no time, she is the force of nature's course." – Roman Payne
"This is the journey of your life. Don't try to explain it to others, because only you can see it." – Nitin Namdeo
"Live your life without ever having to ask, 'What if?'" – Ken Poirot
"I am never happier than when I am alone in a foreign city; it is as if I had become invisible." – Storm Jameson
"The best thing about solo travel is to embrace the unknown, because it is in the unknown that true adventures are found." – Unknown
"Life is either a daring adventure or nothing at all." – Helen Keller
"Of the gladdest moments in human life, methinks, is the departure upon a distant journey into unknown lands." – Sir Richard Burton
"I am not the same, having seen the moon shine on the other side of the world." – Mary Anne Radmacher
"The journey of life is amazingly beautiful if you take it as a fearless adventure." – Debasish Mridha
"We travel, some of us forever, to seek other states, other lives, other souls." – Anaïs Nin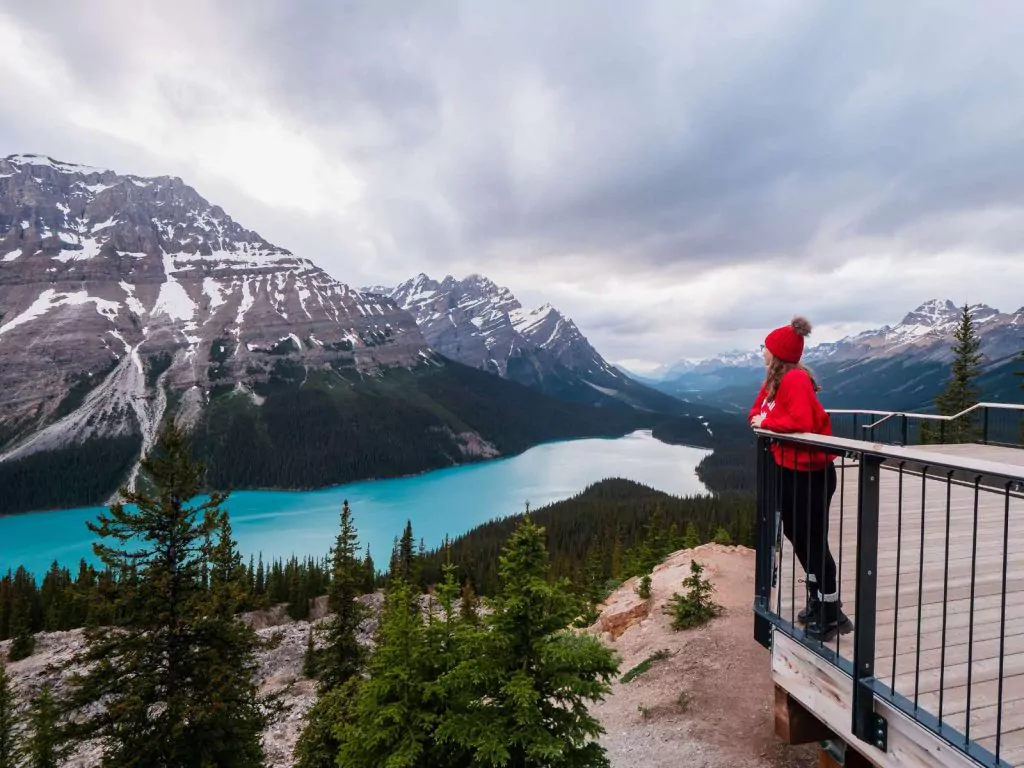 First Time Solo Travel Quotes
If you're about to head out on your first ever solo trip, it's totally normal to feel a bit intimidated. Here are some inspiring and empowering first time solo travel quotes for travelling alone for the first time.
"A journey of a thousand miles begins with a single step" – Lao Tzu
"The biggest adventure you can ever take is to live the life of your dreams." – Oprah Winfrey
"Until you step into the unknown, you don't know what you're made of." – Roy T. Bennett
"If you never go, you'll never know." – Unknown
"I see my path, but I don't know where it leads. Not knowing where I am going is what inspires me to travel it." – Rosalia de Castro
"'Single' means you are brave enough to face the glorious unknown of the unaccompanied journey." – Mandy Hale
"A ship is safe in the harbor. But that's not what ships are built for." – John A. Shedd
"Travel only with thy equals or thy betters; if there are none, travel alone." – Buddha
"As you travel solo, being totally responsible for yourself, it's inevitable that you will discover just how capable you are." – Unknown
"Travel makes one modest. You see what a tiny place you occupy in the world." – Gustave Flaubert
"Better to travel alone now than to waste years waiting for someone to join you." – Unknown
"If you follow the crowd, you will likely get no further than the crowd. If you walk alone, you're likely to end up in places no one has ever been before." – Alan Ashley-Pitt
"You are the one that possesses the keys to your being. You carry the passport to your own happiness." – Diane von Furstenberg
"Tell me, what is it you plan to do with your one wild and precious life?" – Mary Oliver
"Loneliness adds beauty to life. It puts a special burn on sunsets and makes night air smell better." – Henry Rollins
"The question isn't who is going to let me; it's who is going to stop me." – Ayn Rand
"Lean forward into your life. Catch the best bits and the finest wind. Just tip your feathers in flight a wee bit and see how dramatically that small lean can change your life." – Mary Anne Radmacher
"Some journeys in life can only be traveled alone." – Ken Poirot
"Wherever I am I always find myself looking out the window wishing I was somewhere else." – Angelina Jolie
"The man who goes alone can start today; but he who travels with another must wait till that other is ready." – Henry David Thoreau
"Do you really want to look back on your life and see how wonderful it could have been had you not been afraid to live it?" – Caroline Myss
Fear of Travelling Alone Quotes
If the idea of travelling solo makes you anxious or worried, these quotes about solo travel and the fear that comes with it might help you overcome your concerns so you're ready to hit the ground running.
"Twenty years from now you will be more disappointed by the things that you didn't do than by the ones you did do. So throw off the bowlines. Sail away from the safe harbour. Catch the trade winds in your sails. Explore. Dream. Discover." – Mark Twain
"Feel the fear and do it anyway" – Susan Jeffers
"Traveling alone will be the scariest, most liberating, life-changing experience of your life. Try it at least once!" – Unknown
"Never be afraid to travel on a new path." – Lailah Gifty Akita
"If it scares you, it may be a good thing to try." – Seth Godin
"Never did the world make a queen of a girl who hides in houses and dreams without traveling." – Roman Payne
"Don't be scared to walk alone. Don't be scared to like it." – John Mayer
"Not I, not anyone else, can travel that road for you. You must travel it for yourself. It is not far. It is within reach." – Walt Whitman
"Some beautiful paths can't be discovered without getting lost." – Ezol Orzan
Empowering Solo Travel Quotes
I love reading quotes that make me feel empowered, confident and ready to take on the world. These are some of the best solo travel quotes to get you ready to take a giant step out of your comfort zone.
"Fall in love with your solitude" – Rupi Kaur
"If you make friends with yourself, you'll never be alone." – Maxwell Maltz
"Loving life is easy when you are abroad. Where no one knows you and you hold your life in your hands all alone, you are more master of yourself than at any other time." – Hannah Arendt
"Travelling solo doesn't always mean you're alone. Most often, you meet marvelous people along the way and make connections that last a lifetime." – Jacqueline Boone
"Understand that the right to choose your own path is a sacred privilege. Use it. Dwell in possibility." – Oprah Winfrey
"My alone feels so good, I'll only have you if you're sweeter than my solitude." – Warsan Shire
"I have traveled many roads in my life. Some were imbued with pain and I needed to avert my gaze. Others were so beautiful that I would have remained there forever. But always, at some point in these routes, I reached a place where I encountered myself." – Pablo Holmberg
"We cannot go far in life if we only take the path that everyone is taking." – Bhuwan Thapaliya
"Solo travel not only pushes you of of your comfort zone, it also pushes you out of the zone of others' expectations." – Suzy Strutner
"For those who know the value of and exquisite taste of solitary freedom (for one is only free when alone), the act of leaving is the bravest and most beautiful of all." – Isabelle Eberhardt
"Travel far enough, you meet yourself." – David Mitchell
"Nobody can discover the world for someone else. Only when we discover it for ourselves does it become common ground and a common bond, and we cease to be alone." – Wendell Berry
"The inner journey of travel is intensified by solitude." – Paul Theroux
"When a woman becomes her own best friend, life is easier." – Diane von Furstenberg
"Freedom (n.): To ask nothing. To expect nothing. To depend on nothing." – Ayn Rand
"The best part of traveling is finding yourself." – Ken Poirot
"I think one travels more usefully when they travel alone, because they reflect more." – Thomas Jefferson
"You cannot be lonely if you like the person you're alone with." – Wayne W. Dyer
"It seemed an advantage to be traveling alone. Our responses to the world are crucially moulded by the company we keep, for we temper our curiosity to fit in with the expectations of others…Being closely observed by a companion can also inhibit our observation of others; then, too, we may become caught up in adjusting ourselves to the companion's questions and remarks, or feel the need to make ourselves seem more normal than is good for our curiosity." – Alain de Botton
Funny Quotes for Travelling Alone
We all love a good laugh, here are some quotes on solo travel that will make you giggle.
"Here was something I already knew to be true about myself: Just as there are some wives who will occasionally need a break from their husbands in order to visit a spa for the weekend with their girlfriends, I will always be the sort of wife who occasionally needs a break from her husband in order to visit Cambodia. Just for a few days!" – Elizabeth Gilbert
"Catch flights, not feelings" – Unknown
"Good girls go to heaven, bad girls go everywhere." – Mae West
"You would have to tie me to a tree to stop me travelling." – Joanna Lumley
"One life is an absurdly small allowance." – Freya Stark
"Traveling is the great true love of my life… I am loyal and constant in my love of travel. I feel about travel the way a happy new mother feels about her impossible, colicky, restless newborn baby – I just don't care what it puts me through. Because I adore it. Because it's mine. Because it looks exactly like me." – Elizabeth Gilbert
"Traveling is like flirting with life. It's like saying, 'I would stay and love you, but I have to go; this is my station."" – Lisa St. Aubin de Terán
"Not everyone has to ride off into the sunset with a man. Some of us just want a tan." – Mandy Hale
"If you think adventure is dangerous, try routine; it is lethal." – Paulo Coelho
I hope this list of 79 solo travel quotes has put a smile on your face, and maybe has even encouraged you to book your next solo adventure! If you have any other quotes about travelling alone that you want to share with other travellers please let me know in the comments 🥰
More posts about solo travel: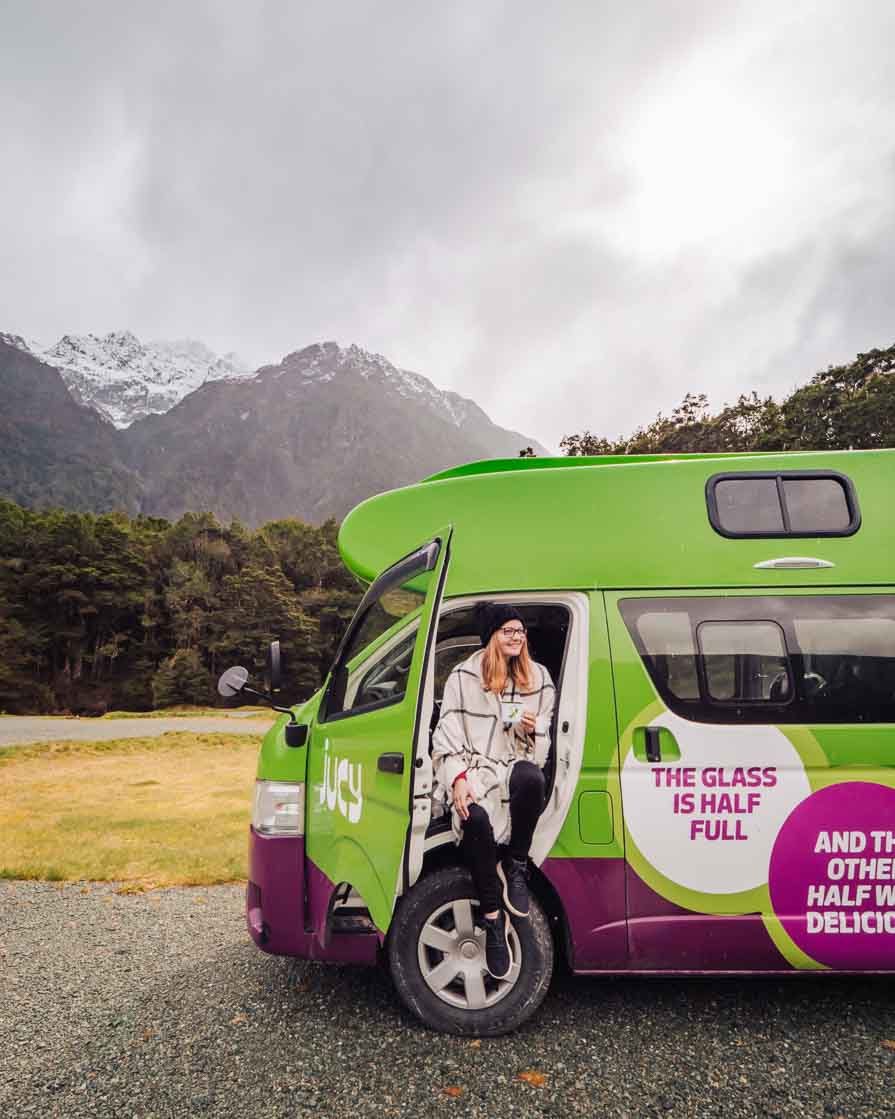 Looking for solo travel captions for Instagram? Here are 99 creative solo travel Instagram captions to use on your next travel photo, ranging from short and sweet to inspiring and empowering.
And if you're planning your upcoming solo trip, here are some resources that might help:
My go-to travel resources when booking a trip

Flights ✈️ I use Skyscanner to find the best flights for my trip and then I'll always book direct with the airline to protect myself from having to deal with dodgy third parties if anything goes wrong.

Trains 🚂 If I'm travelling through Europe, I try to travel by train wherever possible! For an extended trip (2+ weeks) I'll calculate if a Eurail Pass is worth it, or I'll book point-to-point tickets through RailEurope or the local train operator.

Accommodation 🛎️ I book almost all of my accommodation through booking.com, they have a user-friendly website + app and many of their options are free cancellation, easily cancelled with a simple click of a button.

Activities 🗽I use GetYourGuide, Klook and Viator to look for activities in the places I visit, or I just Google 'things to do in [city]'!

Travel insurance 🩺 I use Cover-More NZ travel insurance for my own trips, I have a comprehensive policy and I've only had good experiences with them. Cover-More also has an Australian company, but if you're from elsewhere then two popular insurance options for global travellers are SafetyWing (cheaper policy, lower coverage) and World Nomads (more expensive but significantly better coverage).

Luggage 💼 I travel with Samsonite Cosmolite suitcases, one 75cm check in bag and a 55cm carry on bag, and I absolutely adore them and will never travel with anything else! They are SUPER lightweight (2.8kg and 1.9kg respectively) so I have much more space for my actual stuff.

Camera gear 📸 These days many of my photos and all of my videos are with my iPhone 13 Pro Max, my main camera is a Lumix G9 but I have a secondary camera (my old one) that's a Lumix GX85, I use a DJI Mini 3 Pro drone and a GoPro Hero 10.