Wondering how to stay safe as a solo female traveller? After 12+ years of solo female travel to more than 40 countries, here are my top solo travel safety tips to keep you safe on the road.
Are you considering your first solo trip but you're worried about how to stay safe as a solo traveller? You're not alone, but these solo travel safety tips will help you get prepared and put your mind at ease.
Solo travel comes with a certain level of risk that travelling with a friend doesn't have, and it's no surprise that the risks are even higher for solo female travellers.
One of the biggest barriers standing in the way of women heading off to explore on their own is concerns about safety as a solo female traveller. And I totally get it! I wish we lived in a world where our gender didn't put us at additional risk but unfortunately that's not the case.
As women, there are some downsides and disadvantages of solo travel that male travellers probably don't even think about. We have to carefully navigate cultural differences, we're often viewed as easier targets than men, and we're also taught to be far more aware of the potential of harm, which can make us seem like we're in danger when we're actually not.
But that's not to say that solo female travel isn't safe, because it absolutely can be. Trust me, I've visited 43 countries throughout North America, Europe, the Middle East and Asia by myself, and I've genuinely never had a situation where I have been seriously worried for my safety.
These tips are going to help you travel safely and confidently, without getting in the way of you having a good time. I'm not your mum, so I'm not going to tell you to never talk to strangers or to avoid all bars and nightclubs. What I will tell you is some helpful tips and tricks that I live by in order to minimise the risks of solo travel and to ensure I feel in control when I'm on the road.
And if you have a solo travel safety tip to add to the list, be sure to submit a comment below!
Safety tips for solo female travellers: A summary
Always have phone data in case of emergencies with an eSIM and/or local SIM card, don't just rely on WiFi
Get travel insurance
Trust your gut and leave if you feel uncomfortable
Don't share your real-time location on social media
Research potential scams and risks in the places you're visiting
Check reviews carefully and prioritise safety over saving money
Always tell someone back home your plans
Avoid looking like an obvious tourist
Dress appropriately for the culture
Have a spare card and emergency cash away from your main wallet/daypack
Be cautious at night and while drinking
Know the worst-case scenarios and how to overcome them
Be confident!
Is solo travel safe?
Just like any other type of travel, solo travel can absolutely be (and often is) totally safe.
Safety while travelling comes down to three things:
Being aware of the risks
Minimising the risks
Knowing how to deal with things going wrong
Being aware of the risks requires doing your research you go to make sure you know any destination-specific issues like bad neighbourhoods, political instability and common scams.
Minimising the risks means things like choosing your hotels and transport wisely, always having phone battery and service, and blending in rather than standing out as a tourist.
Knowing how to deal with things going wrong means having comprehensive travel insurance for financial and logistical support, trusting your intuition, and running through potential problems and their fixes before you go.
One of the reasons solo travel is seen as riskier than travelling with friends or family is because you're just one person doing all these things. You don't have a travel buddy to rely on if your phone dies, you're more of a target for petty crime and scams if you're alone, and if something does go wrong, you have to fix it by yourself rather than sharing the problem with a fellow traveller.
There are some destinations that might be better for solo travellers than others, especially if you're just starting your solo travel journey. Destinations that are viewed as safe solo travel destinations are generally places with a relatively low crime rate, trust in authorities like the police, a decent healthcare system, good public transport infrastructure and political and economic stability.
If you're a confident and experienced solo traveller chances are you'd be totally fine travelling to places that don't have all of those things I just mentioned, but if you're unsure or would just prefer to have additional safety and logistical support, you could book onto a group tour as a solo traveller and explore with ready-made travel buddies.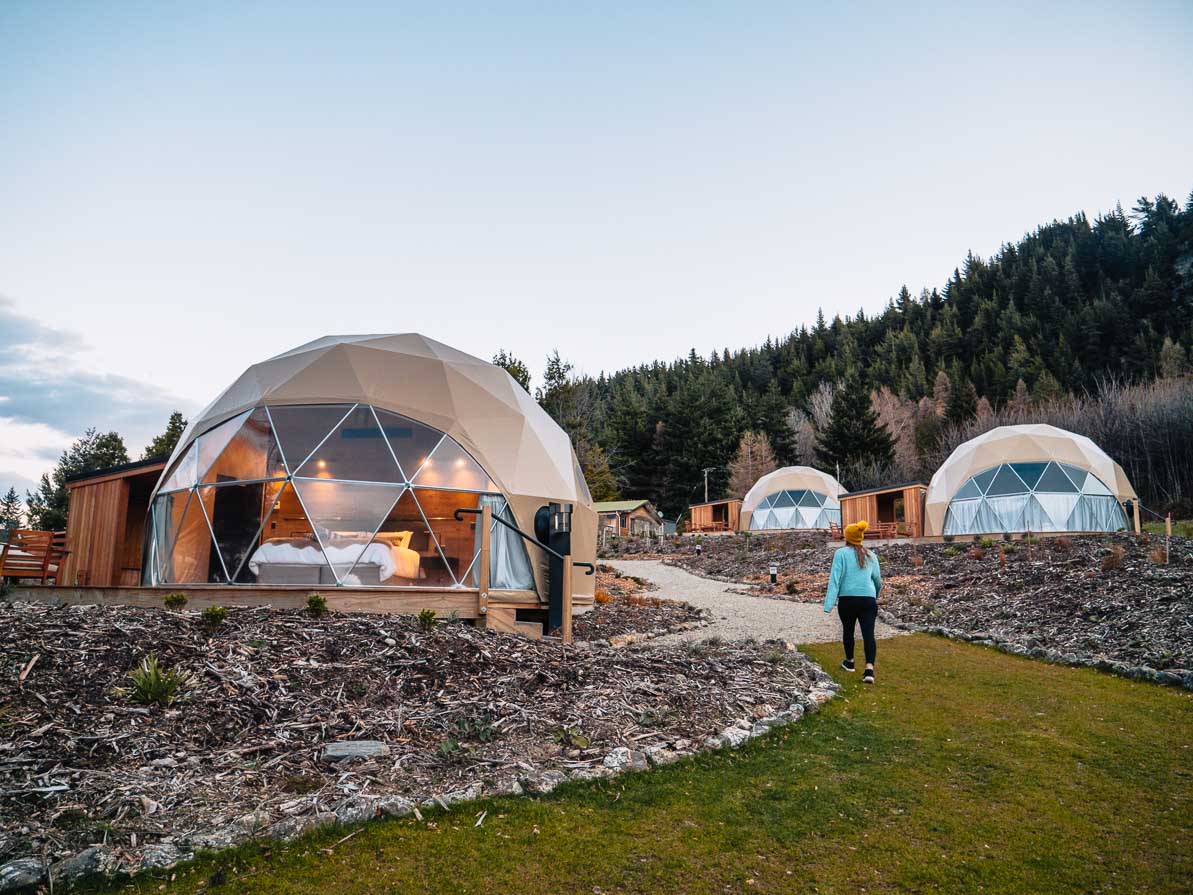 Is solo female travel safe?
Yes, solo female travel can be completely safe!
I've been travelling solo on and off for over a decade, with a few years under my belt as a full-time solo female traveller. In that time I've been fortunate enough to have visited 43 countries solo, including some that would typically be viewed as 'dangerous for solo female travellers' like India, Sri Lanka, Morocco and Türkiye.
Travelling alone as a woman does come with heightened risks, mainly due to the fact that women are far more likely to be victims of sexual assault globally, and the fear of this is even stronger when you're out of your comfort zone, dealing with different cultural norms, different dress codes, different language and so on.
But it's so important to remember that feeling uncomfortable and being unsafe are not the same thing, and though some situations like seemingly creepy levels of eye contact or men trying over and over again to talk to you might be really scary as a solo female traveller, they are probably harmless and just an example of how societies, religions and cultures view and deal with women differently. I'm not saying it's okay, I know it can be really daunting and frustrating to deal with and as a feminist I abhor the fact that our gender deems us as less respected in many countries around the world, but in my experience this attention is *usually* just an annoyance rather than anything malicious.
Much of the negative media attention around solo female travel safety comes from Western media reporting on non-Western countries and their treatment of women, but in all my years of travel some of my most uncomfortable moments bordering on unsafe have been in my home country of New Zealand, in USA when I studied in California, and in the UK when I lived in London. It's a sad reality that being a woman comes with risks in almost all countries, it's certainly not something that is only a risk factor in countries that speak another language.
It's also worth noting that gender is not the only aspect that can determine solo travel safety. A straight, cis-gendered woman might have a much safer experience in a country than a transgender man or a queer woman, a white woman might feel safer than a black or Asian man or woman, and an able-bodied woman might experience more acceptance as well as better physical safety than a disabled man or woman.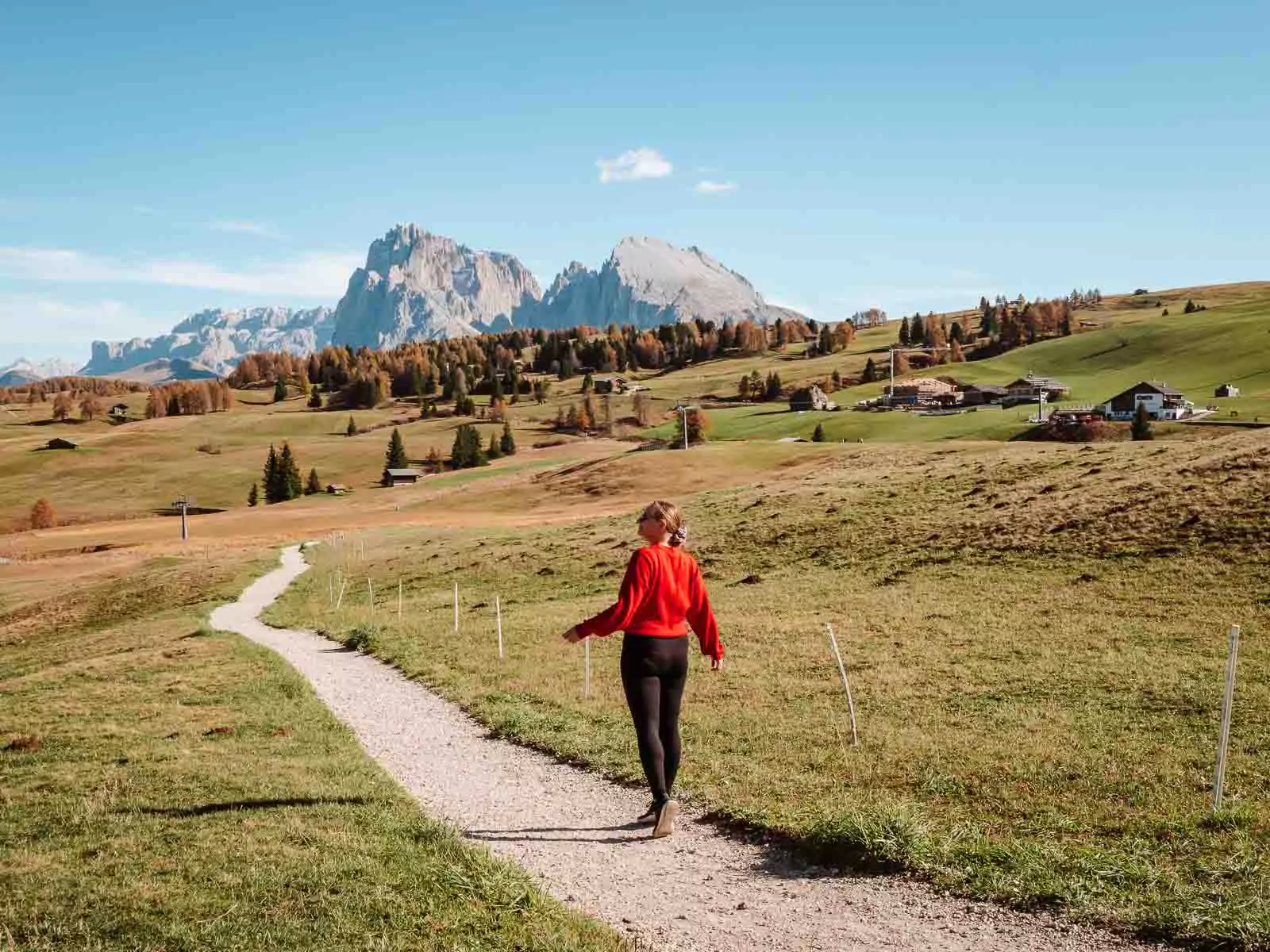 Solo female travel safety tips
1. Use an eSIM so you always have phone data
One of my personal solo travel safety rules is to always have access to data on my phone. Besides the fact that I'm embarrassingly reliant on my phone to get around (thank god for CityMapper, Uber & Google Maps), having access to data means you can let people know where you are without needing a WiFi connection, you can double check your route and direction when you're in a taxi, and you can find your way home if you get lost while exploring.
And these days getting local data is much easier than it used to be thanks to a reasonably new option for phones called an eSIM.
An eSIM is a digital SIM that's embedded directly into the device, and you can activate phone plans from different carriers on it without needing to get a physical SIM card. Many new phones now have eSIM capabilities, you can check if your phone is able to use an eSIM here.
💡 My top recommendation for an eSIM is aloSIM, they offer fantastic value data plans in 130+ countries around the world, or you can choose whole regions like North America (USA, Canada, Mexico), Western Europe (Italy, France, Spain, Portugal) or Australia and New Zealand (Australia and New Zealand, obviously 🙃). Staying connected is a key part of staying safe while travelling solo and aloSIM makes sure travellers are connected with cheap and easy local data plans.
The upsides of using an eSIM are:
Purchase your plan before your trip and switch it on once you land so you're immediately connected, super quick and easy
No need to wait in line at get a SIM at the airport
Great value for countries with expensive phone plans, like the USA, Canada, New Zealand, Australia, United Arab Emirates and Switzerland to name a few
Much cheaper than most roaming add ons
No need to fumble around in your bag for something small and sharp enough to open the SIM tray to swap physical SIMs
Keep your physical SIM in your phone so you can still receive calls and texts (just switch off data roaming on this SIM to avoid expensive data charges)
No need to pay for a physical SIM card, many phone companies still charge for the actual card!
Small data packages available if you don't need much so you can just pick whatever is best value for you, usually 1GB, 2GB, 3GB, 5GB, 10GB, 20GB and sometimes 30GB options
And the downsides of having an eSIM are:
Usually they don't come with a local number so if you make cellular calls or send texts you'll be paying the international fees your home SIM charges (though if you use iMessage/WhatsApp/FaceTime/Messenger to message or call these won't result in extra charges because they use the eSIM's data rather than being tied to your phone number/carrier)
It's difficult to transfer an eSIM if your phone dies
Most data plans are limited to 20-30GB so might not be ideal for high data users
Overall I think it's well worth downloading an eSIM app and checking the prices of the data plans vs. the tourist plans available in the countries you are visiting. Even if you don't use it for the whole time it can give you enough data to safely get public transport or an Uber to your hotel and get your bearings for a few days before deciding if you want to buy another data plan or get a local SIM instead.
2. Get a local SIM to be able to make local calls
Depending on how long you're travelling for, switching your physical SIM to a local SIM card might end up being worth it for you.
The benefits of a local SIM card are:
Having a local number to make local calls without paying international call rates
Much cheaper than roaming
Some countries offer higher data plans than what's available on eSIMs (I got a SIM with 120GB in Italy!)
Some local apps like rideshare or delivery apps might require you to have a local number so will only work with a local SIM
The negatives of a local SIM card are:
You have to remove your home SIM and keep it somewhere safe
You won't have access to your normal phone number or anyone who tries to contact you on that
Customer service can be difficult to deal with in non-English-speaking countries
I personally get a local SIM card if I'm going to be in a country or a non-roaming region (like the EU) for more than a week because I tend to use a lot of data while travelling solo (doing all the research on my own phone, hotspotting my laptop for work on train rides, listening to music or podcasts as I explore etc.), but for anything less than that I'm happy to stick with an eSIM for ease of use.
3. Get travel insurance
While travel insurance won't keep you out of sticky situations altogether, it certainly makes any travel mishaps much easier, cheaper and less stressful to deal with.
Travel insurance is a must-have for any overseas trip in my opinion, especially if you're travelling solo. If you're by yourself in a foreign country then things like travel delays, lost luggage, pickpocketing or medical issues can seem like the end of the world, but having an insurance company to call and get financial and logistical help can make all the difference.
A good comprehensive travel insurance policy will also cover a support person to join you in case you're hospitalised while travelling solo. That means that if you are sick or injured, insurance might pay for a family member or close friend to fly to wherever you are and stay close to the hospital until you're able to continue your journey or return home. Having this peace of mind can make solo travel much less daunting, for you and for your family back home.
So if you're wondering is travel insurance worth it for a solo traveller, the answer is absolutely yes, add this to your travel plan.
4. Recognise that feeling unsafe isn't the same as feeling uncomfortable
We often confuse personal safety with personal comfort, so when we're in a situation that's outside of our comfort zone, it's really easy to mistake this discomfort with being in danger. Different cultures have different social norms, and travelling abroad can really test your instincts because what's accepted in one country might be a danger sign in another, and vice versa.
A good example of this is a solo female traveller visiting a country where women are usually not seen travelling alone. In this situation, you're going to stand out, particularly if you look different and/or are wearing different clothes to the locals. You'll get stared at, people might whisper about you, some might even come up and ask to take a photo with you. While it is incredibly uncomfortable having to deal with unwanted attention, in the vast majority of cases like this, you are not in danger.
Jumping to the conclusion of feeling unsafe when you're just uncomfortable is one of the reasons why solo female travel safety is constantly questioned. If I got scared every time someone stared at me in India, every time an Italian waiter called me beautiful or every time someone called me "Baby Spice" or "Lady Gaga" in Istanbul's Grand Bazaar to get my attention to try and sell me something, I'd never travel again!
These uncomfortable situations are not fun to deal with, but once you can distinguish the difference between discomfort and danger, you'll realise that most of the people you come into contact with when you're travelling are not at all malicious. With more solo travel experience, you'll start to fine-tune your instincts and get better at separating the annoying but harmless banter from the more hostile situations that you should actively avoid.
It's also worth remembering that our anxieties spike and defence mechanisms are deployed when we're in a situation that's new and different, like visiting a new country, with a foreign language, different clothing, etc., which makes us hyper-aware of what's happening around us. Paying special attention to your surroundings is essential, but walking around alone in a country you're unfamiliar with probably feels scarier than doing the exact same thing in your hometown, even if it's not any more dangerous (and often might even be safer!).
There's a fine line between being scared of everything and being too trusting, and there's no way for me to tell you where exactly that line is, but you will start to pick up on the nuances of being a solo female traveller in different countries as you travel more.
5. But also trust your gut
But in saying that, my number one solo female travel safety tip is that if you are in a situation that feels dodgy, always err on the side of caution and get out of it as soon as you can.
If you do find yourself getting into a situation you don't want to be in, literally just leave if you can. If you're hanging out with a guy and you're sensing bad vibes, get up and go and don't worry about hurting his feelings. You will never see him again! Leave the restaurant, leave the bar, leave the hotel, deal with any logistics like collecting belongings or paying the bill once you're out of harm's way. You don't owe anyone anything while you're travelling solo, and your safety comes before everything else.
If you think someone's following you then pop into a busy restaurant or café and ask for help if you need it, if your accommodation feels unsafe then book somewhere else and don't stress about the lost money, and if you've made travel friends and suddenly feel like they might be bad news then ditch them as soon as you can.
And if you have a frightening experience during your solo trip which stops you from being able to relax while exploring alone for the rest of your trip, consider booking a well-rated group tour or a selection of day tours so you can experience the destination with the safety of a guide and ready-made travel buddies.
6. If something goes wrong, get help immediately
Bad things happen everywhere. I lived in London for two years and there's just as much chance of me coming to harm while walking home from work than if I was travelling somewhere solo, but that doesn't mean nothing bad will ever happen on the road.
If your gut is telling you something is wrong but you physically can't leave the situation, you need to firstly try to stay calm so you can think rationally, then aim to stay in a highly-populated area and then get attention from either the police or the general public (ideally both).
🔥Top tip: The best way to get attention from people near you by yelling "FIRE" at the top of your lungs. Fire is something that will affect everyone close to you so anyone nearby will start looking around, whereas yelling "HELP" sometimes puts people off as they may not want to put themselves at risk.
If you do end up getting hurt, dealing with that in a foreign country alone can be really, really tough, so you need to look after yourself. Get emergency help if you need it (bonus tip: always know the emergency number of the country you're visiting), reach out to your travel insurance company if you need medical attention and they'll help you sort out any doctor or hospital visits, and contact someone you trust back home to let them know what has happened so you aren't dealing with this alone.
If you decide that you want to go home then book a direct flight if possible, no one wants to take a three-flight-journey with eight hour stopovers to save a few hundred bucks when you're dealing with physical and/or emotional trauma. And if you aren't able to travel right away or if you just need a bit of a break before continuing their trip then find a comfortable hotel with great safety and service ratings, book a room with a bathtub for a few nights and order off room service while you reassess your next steps.
7. Do your research
A little research can go a long way in terms of making you feel confident before a solo trip. Search "solo travel in (insert destination)" and read about the actual experiences of fellow travellers who have gone before you. This way you'll be able to find out any destination-specific tips like great places to stay, areas to avoid and tourist scams to be aware of.
Try and get your information from people who have actually been to the country and as recently as possible, rather than any sensationalist listicles telling you about "the most dangerous destinations for solo travellers". If I'd listened to these articles, I never would have travelled to India, Morocco, Jordan, Sri Lanka or Türkiye. Spoiler alert: I'm fine!
8. Book in advance
While travelling on a whim is super fun (and kind of addictive!), arriving in a destination with nothing booked and no plans can be much more stressful when you're solo and you don't have someone to bounce ideas off or help you problem solve.
If you're confident in your solo travel abilities then no worries, you'll be sweet! But if you're new to solo travel, I'd recommend having at least the basics of your itinerary locked in, like your airport transfer and your accommodation for the first few nights.
This way your arrival will be nice and smooth, and you'll have some time at the start of your trip to get your bearings and decide how you want to play out the remainder of your solo adventure.
9. Check reviews for accommodation, transport and guided tours
Reviews from other travellers are one of the best tools to use when planning a solo trip, and I'd recommend you leave your own review after your stay with any info that could help a fellow solo traveller make an informed decision.
When you're tossing up a particular place to stay or tour to do, click into the negative reviews on TripAdvisor or booking.com to see what type of bad experiences past travellers have had. That way you can see if a theme pops up more than once, and you can gauge if it's likely to impact on your trip or if you can deal with it.
If there's a negative review from a year ago that says something like "air con wasn't working so the room was way too hot" but that's the only one, it's likely not going to ruin your trip. But if there are multiple recent reviews about door locks not working, the hotel being in a bad area or tour guides that are rude or act inappropriately, those are things you probably don't want to risk as a solo traveller.
10. Location is key
When booking accommodation, location is so important as a solo female traveller especially. The last thing you want is to turn up at midnight to a dodgy Airbnb in an unlit street, far away from any shops, restaurants or transport, with confusing entry instructions that make it very obvious that you are a tourist trying to find your way in.
When you're tossing up where to stay on your solo trip, consider proximity to bus or metro stops, walking distance and routes to main landmarks, ease of check in, general safety of the suburb and what the area is like at night if you plan to be out and about late.
Hostelworld gets their guests to rate their stay on a bunch of different categories including security, so be sure to check that out if you're planning a hostel trip.
And if you are checking in at night to an Airbnb without a front desk to help with a smooth check in and you're a bit worried about how that might go, it wouldn't hurt to book your first night at a hotel or hostel in a tourist area before moving on to your next spot the next day during daylight hours.
11. Prioritise safety over money
One of the most important safety tips for solo travellers is to prioritise your safety over your travel budget.
Budget travel requires sacrifices, and as a solo traveller it can be easy to lean towards a €7 a night 14-bed dorm room, but if you're ever tossing up a cheap option that's less safe (as in lower safety reviews, in a dodgy area or negative feedback about staff) vs. a more expensive safe option, saving a bit of money is never worth risking putting yourself in an unsafe situation.
If you're travelling with a friend or a partner then these risks are much easier to take because you have another person to rely on, but when I'm solo, I'll always spend more in order to feel more secure.
12. Try to arrive during the day
On a similar note, arriving in a new place during the day always helps get your bearings and feel comfortable quicker. Budget airlines often have flights at off-peak times that might arrive late at night but if you've got the option, booking a flight that arrives before the sun goes down is definitely worth a slightly more expensive ticket.
If arriving in the dark is your only option then consider spending a bit more money for convenience and safety, like spending a night at an airport hotel or booking a well-rated private transfer rather than using public transport or hailing a random cab at 1am.
13. Consider using a door stop or alarm
I have never had an issue with security in a hotel where I've needed either of these, but I know friends have and they swear by using a door stop or a portable alarm to help them relax and sleep soundly. If you're new to solo travel and/or if you're particularly concerned for your safety at hotels while alone, this might be a helpful one to give you peace of mind.
A rubber door stop will probably do the trick but for an extra layer of security you could try one of these portable door alarms that emits a loud alarm if it's tampered with.
14. Book reputable transportation
One of the most vulnerable places as solo female travellers is travelling in a taxi or rideshare alone. If we don't know the local language or the city then it's pretty easy to not pick up on things like road signs, wrong turns and going the wrong direction.
That's not to say we shouldn't take a taxi or a rideshare though, this is just where the research comes in. Google something like "safest way to get around (destination)" or "taxi safety in (destination)" and it should come up with local info on your transportation options.
I'm personally a fan of using Uber or a similar rideshare app rather than local taxis, unless I'm somewhere where I know for sure that local taxis are safe and trustworthy (through speaking with friends who have visited or recommendations from trusted locals).
I know Uber has some ethical issues but in terms of safety, I prefer being able to match my driver's details with the car I'm about to get into, I can see the driver rating, and can track the map as well as share it with friends. Just keep in mind that Uber and other rideshare apps are often frowned upon by taxi drivers, so sometimes you'll need to get picked up down the road from the taxi rank, which may not be worth the risk if you're alone in an unlit area at night.
If you're looking for an airport transfer to get to your hotel, most cities have private or shared shuttles which you can book easily online or once you arrive at the airport.
15. Know the risks of your destination
One of the best safety tips for solo travellers is to know what you're getting yourself into.
Before visiting a new place, research the risks you need to be aware of when you're there so you're clued up and can prepare accordingly. Risks can vary greatly depending on where you are, but here are some important things to check before a trip:
Seasonal weather patterns like tropical cyclone or monsoon seasons
Any impending weather events (check right before you go so you can pack accordingly), like a predicted heatwave or heavy thunderstorms
Dangerous animals, how to avoid them and what to do if you get bitten or stung (Australia, I'm looking at you 🐍🐊🕷️)
Any upcoming political events that might cause instability like an election
Any upcoming religious holidays that might cause instability to due religious division
The current economic situation and if it's impacting things like access to power and fuel
Road rules and driving conditions that might be different to what you're used to if you're planning a solo road trip
16. Check government advisories and register your trip
Many countries have an option for citizens to register their travel with the state department/ministry of foreign affairs/whatever it's called where you're from.
It's a free service that lets you see any travel alerts for where you're going, as well as provide your contact details in case the local embassy needs to contact you in case of natural disaster or civil unrest.
Governments advisories essentially rate each country at a specific risk level, that takes into account current or potential dangers in the country as well as your government's ability to support you in case of emergency, like if they have an embassy/consulate there and if they have good political relations with the place you're visiting.
Advisories will always err on the side of caution so I do take the lower alerts with a grain of salt, for example Australia is currently set at 'exercise increased caution' or level 2 of 4 on New Zealand's Safe Travel site, which is a bit ridiculous because there's no current risks in Australia that are any worse than usual. But if there's a 'avoid non-essential travel' alert or a 'do not travel' alert for a region or for an entire country then these alerts may be due to not only current or impending political, economic or terrorist risks, but also the fact that your government does not have the ability to help you if something goes wrong.
It's also worth keeping in mind that travel insurance generally doesn't cover travel to countries that are under a 'do not travel' alert from your government.
17. Know the local scams and how to avoid them
Solo travellers are easy targets for scammers because they might think it's easier to convince one person of the scam rather than having to convince multiple, so one of the best solo travel safety tips is to research common scams before you go.
Tourist scams are rife in some countries and they can be super sneaky, often getting you into a vulnerable position before you even consider that you might be in trouble.
Search "scams in (destination)" to know what to look out for, this is how I found out not to buy a SIM card from Baku Airport in Azerbaijan. They have English-speaking women dress as mobile salespeople at an official-looking desk in the arrivals section, they'll charge you a significantly inflated price for the SIM and you'll only realise once you see the billboards in the city that you've paid four times more than what you should've.
Some common scams are people putting a bracelet on your wrist and then forcing you to pay for it, someone spilling something on you and their friend pickpockets you while you're distracted, or someone posing as a religious figure and offering a blessing before telling you you need to pay cash to the gods in order for them to not put a curse on your family. That last one cost a girl at my hostel in Pushkar, India, a whopping £500. Ouch ☹️
18. Dress appropriately for the culture
As a feminist it frustrates me that women need to consider how they dress in order to be respected in different countries, but as a responsible traveller I also understand the need to follow local norms to show respect to the people and places we visit.
Many non-Western countries have either required or unspoken dress codes that travellers should adhere to, with varying levels of consequences depending on where you are if you don't dress appropriately.
In ultra-conservative countries or areas, you might come into legal trouble if you're showing your knees, shoulders or cleavage, or even if it's not illegal you might receive unwanted attention and hassle from locals. In many countries it's fine for tourists to dress in Western clothing (within reason), however there might still be specific requirements to cover up at religious or spiritual landmarks.
If you're heading anywhere religious then it's always best to take a long skirt and a scarf that you can use to cover up where necessary.
19. Delete or pause dating apps in some destinations
If you're a solo female traveller who is active on dating apps and you've got a unique name that's easy to find on other channels, you'll notice that in some countries you'll get men skipping the app entirely and reaching out to you on social media, which can be really disconcerting and a bit scary. I do think this is one of those 'uncomfortable not unsafe' situations where social norms are different, but I certainly didn't feel comfortable with it, so I wanted to share so you're aware.
The first time I noticed this was my trip to Morocco, when I woke up to 20+ messages on Instagram from guys who had seen me on Bumble, searched me on IG and thought it would be fine to message me directly. Yikes. I've since experienced the same thing in Turkey, Israel and India. That's not to say that it only happens in those countries, just those are the ones I've seen it happen personally.
Pause or delete any dating apps before you go to avoid guys bypassing the 'match' requirement and being able to find you online.
If someone does manage to find you on social media, you probably don't want them to immediately know that you're travelling alone, have just had a few drinks at a bar and are now walking home along Rue de Rivoli to reach your Airbnb apartment in Paris. Opportunists could use this information to their advantage.
Rather than posting your exact location and movements straight away, consider posting your day's adventures when you're back at your hotel or apartment that evening, and perhaps wait to share where you're staying until you've left the city.
For me it's usually part of a collaboration to promote the hotel or hostel I'm staying at so sometimes I will mention where I'm staying before I leave, however I won't show anything that makes it obvious what part of the hotel or hostel I'm staying in, and I always opt for accommodation with great security ratings which normally means keycards and guest-only access.
If I'm going somewhere where I have previously had problems with local men reaching out on social media (or if friends have had the same issue) then I'll keep my accommodation on the down low until I've left.
21. Don't promote the fact you're travelling solo
This one is a bit hard for me because I love talking about solo travel and encouraging other people I meet to consider it for themselves, but you do want to be cautious about who you tell that you're travelling alone.
If I'm somewhere that feels safe like a busy, well-lit public place, a well-rated hotel or a group tour with other travellers then I'll generally share that I'm solo, but if I feel wary of the situation or any people around me then I might say something like "I'm a solo traveller but I'm here visiting friends" or "I'm waiting for my boyfriend to join me later today".
If I'm somewhere that feels not super safe, like in a taxi, or alone with a guide or another traveller in a remote area, then I will make it clear that my boyfriend is waiting for me at the hotel or is on his way to meet me.
Some solo travellers choose to travel with a fake wedding ring but I've never done this and personally haven't felt the need to. This might stop harassment in places where women are seen as the property of men, because a man is more likely to respect another man (and therefore not harass his wife) than respect the woman by treating her well. Sad but true in some cultures.
22. Keep your accommodation details in your wallet
This travel safety tip basically saved my sanity once! I was in Interlaken, Switzerland and spent a day exploring the lakes. When I went to pay for my dinner (fondue, of course!) I realised my wallet was no longer in my bag, and I hadn't used it at all that day so it could have been anywhere along the thousands of steps I'd taken that day while hiking. Queue stress, tears, anxious phone calls to my parents back home and me running into all the bars in town asking if there was anyone who used the same bank as me so I could transfer money to them immediately and get it out from an ATM. No luck.
I woke up early the next morning ready to retrace my steps when the hostel manager grabbed me on my way out and waved my wallet in front of my face. I had left it on a bus the morning prior, and the bus driver had found it almost 24 hours later, looked inside, found my hostel room key (!!!) and delivered it to my hostel at the start of her route. THANK YOU to that bus driver, being stuck without any money in one of the most expensive countries in the world is not fun.
From a safety perspective, having your hotel details in your wallet (address + phone number) means you can easily get a taxi back home if you need one and have run out of phone battery to get directions, you can contact hotel staff who can probably translate between English and the local language if you get yourself in a sticky situation, and if the worst happens and you're in an accident and unable to respond to medical help, someone will be able to contact the accommodation who will usually have your passport details.
23. Keep emergency contact details in your wallet
On a similar note, keep a card in your wallet with your contact details in case you lose your wallet. Include your phone number, email address and a contact number and email for your emergency contact back home too.
24. Have a spare card and some emergency cash away from your main wallet
That wallet story reminds me, never put all your money (or access to money) in one place. I was almost six months into my full-time solo trip, after years of living abroad and travelling, and I made the absolute rookie mistake of having all my cards in one wallet, so when I lost it, I literally had no way of getting access to any other money aside from a Western Union transfer which can take a few days.
Always have a spare card as well as some cash in your suitcase or backpack that you leave at your accommodation. In terms of cash, USD, EUR or GBP is best as they will always be able to be exchanged for local currency, rather than trying to exchange millions of Vietnamese Dong for Bulgarian Lev.
25. Let your bank/credit card company know that you're travelling
Many banks have security checks in place that will block your credit or debit card if you try to make an international transaction, particularly a big one, without telling the bank that you're travelling. No one wants to turn up at an airport after 20 hours of travel only to have your rental car payment rejected because your bank thinks it's fraudulent.
Check with your bank and credit card company if they require advance notice of travel, and if so then let them know what countries you're visiting so they can turn off any of those security measures.
26. Have back up copies of your documents
This is even more important now that we know how badly the world's travel industry can be disrupted and that citizens can be locked out of their countries due to travel restrictions and lockdowns.
Always, always, always take print outs or photocopies of important documents like passports, visas, travel declarations, proof of vaccination, travel insurance details, hotel bookings and so on, so you have access to them in case your bag gets lost or stolen, you don't have internet access for some reason, or travel restrictions come in and require additional admin to get home or to your next destination.
27. Try to blend in
This is a simple safety tip for solo travellers that is so often forgotten: when you're wandering around a city try and make it less obvious that you're a tourist.
Keep your camera in a bag when you're not using it, avoid holding your phone out when you're walking next to a road (many major cities in Europe and Asia have issues with motorbike duos snatching phones) and don't look confused trying to find street signs or figure out metro routes. If you look like a tourist then you'll attract attention and may be seen as an easy target for petty crime or a scam.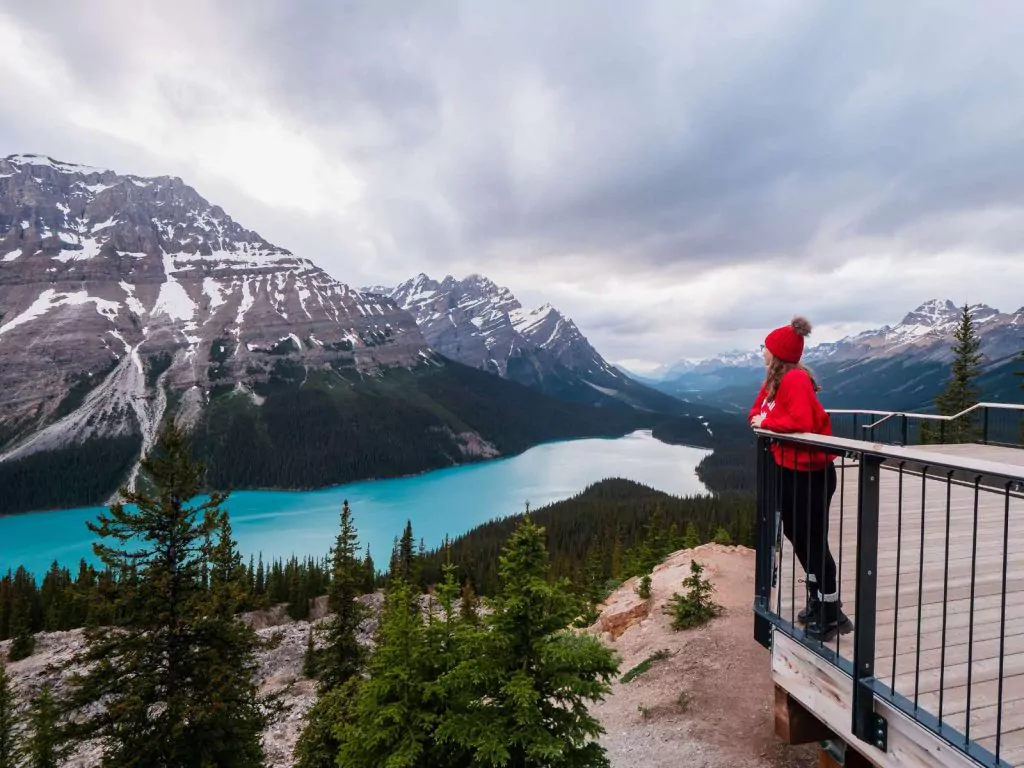 28. Use an anti-theft backpack and/or a cross-body bag
I travel with a cross-body bag with two zip compartments, and if I'm standing on public transport or walking through a crowded place then I'll have my hand over the bag for extra security.
If you're visiting somewhere with a particularly high risk of pickpocketing or bag-snatching then consider getting an anti-theft backpack with hidden pockets and slash-proof material.
29. Wear sunglasses and headphones to avoid unwanted conversations
As far as safety tips for solo travellers go, this one needs to be taken with a grain of salt because it depends on where you are as to whether this will help avoid attention or will garner more attention.
If I'm wanting to explore a busy market like the souks in Morocco, bazaars in Turkey or markets in Vietnam, I find that as a solo female traveller I'm a really easy target for people to try and coax me into their shop and into a sale. I really suck at saying no and ignoring people when they yell at me (and they do!) so I started wearing sunglasses and headphones so I can walk past without acknowledging that I can hear and see the people who are trying to catch my attention.
Of course this kind of goes against the whole "hide your valuables" tip so consider going with cheap-looking headphones rather than the newest Bose or Apple AirPods Max, but I've done this in basically every market I've been to in Europe, the Middle East and Asia and I've never had an issue.
30. Be careful with alcohol
I'm never going to tell you not to touch alcohol when you're travelling solo, because I would be a major hypocrite. What I will tell you though is that when you're by yourself, you do need to be a bit more cautious when you drink. This one is an especially important safety tip for solo female travellers, because being drunk and alone unfortunately makes you an easy target for assault.
Some countries are safer than others in terms of drinking, so doing a bit of research will help, like:
Finding bars with good reviews as well as ones to avoid because of dodgy regulars or average security standards
Looking into any alcohol-related health issues, like methanol poisoning from spirits in some parts of Southeast Asia. In these destinations it's best to stick to canned or bottled drinks.
Finding a highly-rated pub crawl or beer tour that you can join, or find some friends at a hostel or on a city tour
Drinking slowly to start so you can figure out how strong their drinks are. You might be able to handle five or six vodka sodas back home without getting messy, but two Polish vodkas in Warsaw could send you spinning. Speaking from experience 🫠
The same rules that you'd follow back home also apply while you're travelling too, like don't leave your drink unattended, don't walk in unlit areas alone, and if you are a solo female traveller getting unwanted attention from men, find some women in the bar and ask to join their group for a while.
31. Be cautious at night
Just like drinking, going out at night while travelling solo comes with some additional risks than when you're travelling with friends.
How you should act at night will totally depend on the destination's risks and social norms, walking home at 2am through the alleyways in Marrakech is going to require very different precautions to making your way back to your hotel after a night out in the centre of Reykjavik, for example.
No matter where you are you should avoid taking any unlit streets, stick to main walking routes where there are people around if possible, and if in doubt then order an Uber instead.
32. Tell someone where you're going
It's always a smart idea to make sure that at least one or two people know your rough plans, like what city you're in, any adventure activities you're doing, and how long you think you'll be there before you move to the next place and where that might be. This means that if someone hasn't heard from you in a while, it's a bit easier to follow your movements and hopefully be able to track you down.
It's also not a bad idea to set specific check in times with friends and family, so if they haven't heard from you by a certain time or day, they know that they need to take it seriously.
If you're heading somewhere where the risk is higher like a solo hike or a remote area, or if you have a friend, partner or parent who prefers daily updates on your whereabouts, consider downloading the Life360 app and invite whoever you want to be able to track your movements. It's like Find My Friends but with better functionality, and it just means people can check in on your whereabouts without bombarding you with texts every hour.
Life360 does use extra battery so that brings me to…
33. Always have battery power
A super simple safe travel tip but easily forgotten, phones batteries drain easily when you're flicking in between maps, photos and Googling "best restaurants near me"! Travel with a power bank to make sure you're never caught in a bad situation without a phone that works.
Some of the top-rated power banks are:
This pocket-size one
This wireless one
This one with enough power to charge a USB-C laptop
34. Learn basics in the local language
A little effort to learn a language can go a long way, both in terms of recognising and being able to say important words (like stop, help, please and thank you), as well as gaining respect from the locals just for trying.
35. Know the basics of self defence
Before chatting about this one, it's important to remember that the likelihood of you being faced with a violent situation is incredibly low, and you're probably no more likely to come to physical harm while travelling than you would be at home. In saying that though, having some basic knowledge of self defence might make your first solo trip a bit less scary.
My entire self defence knowledge has come from Miss Congeniality, but that's because it's easy to remember! If someone comes up and grabs you from behind, remember to sing. S-I-N-G. Hit them in the solar plexus, instep, nose and groin. If someone attacks you, it's likely that it'll be a a man and he's probably going to be bigger than you, so you want to use all your strength to hit him with the strongest part of your body in the most vulnerable parts of his body.
For a more professional education on how to protect yourself from physical harm, book into a local self defence class before you leave for your trip.
If someone is mugging you however, the best thing to do *generally* is to just give up your stuff. Your belongings are replaceable, your life is not.
There are some self defence tools like pepper spray, monkey fists or these spiky cat keyrings that some people recommend to travel with, however I've found that many countries have their own laws around weapons and these might get confiscated when you arrive (and might come with a fine). If in doubt, a metal key between the fingers is always an easy way to inflict more pain if you need to.
36. Make new friends
Solo travel doesn't mean you have to be alone all the time! There are plenty of safe ways to meet people while travelling solo.
I usually try and go on a free city tour in my first few days in a destination, it's a great way to get your bearings and to meet other new travellers to the city, as well as having a clued up local guide who will be able to let you know about any safety issues in the destination.
If you have a specific interest like food, beer or adventure then you could also try a cooking class, a craft brewery tour or a hiking day trip to meet people with similar interests to you, and this way you can see and experience more of your destination without having to worry about the risks of being alone.
37. Pack a first aid kit and important medicine
If you're travelling solo and you come down with a nasty tummy bug or a chest infection, there's no travel buddy who can run to the pharmacy for you, so you want to be prepared with some common medicine and a decent first aid kit.
I travel with a small but well-equipped toilet bag that includes:
Pain relief
Antihistamines
Antacids
Bandages and dressings
Antiseptic cream
Cold & flu medicine
Throat lollies and spray
A digital thermometer
Insect bite anti-itch cream
38. Know the worst case scenarios and how to overcome them
One of the scariest things about travelling solo is worrying about all the things that could go wrong, but it can do wonders just to really consider the worst case scenarios and then make a plan for them, so you know how you'd get out of a shit situation.
Here are some examples of how to deal with travel mishaps as a solo traveller:
Lost your passport? Make sure you've got spare passport photos and travel insurance to cover costs for a new one
Any medical issues? Use travel insurance
Any travel issues like lost luggage or cancellations? Travel insurance
Basically, get travel insurance
Get lonely? Make new friends
Don't enjoy the destination? Move onto somewhere else
Find it really tough to enjoy the trip because you're not confident by yourself? Consider joining a small group tour instead
Once you sit down and really consider what could go wrong, there's not many things that would genuinely be unfixable. Having some back up plans and protections in place before you go can help massively with confidence.
39. Be confident
And that brings me to the final safety tip for solo travellers, be confident in yourself. If you tell yourself that you're going to nail this trip, enjoy your own company, rock the solo life and deal with whatever the world throws at you, you're going to be much better at problem solving and overcoming the minor challenges you'll face.
And on the other hand, if you are constantly worried about what might go wrong and feeling lonely and think that you can't handle a solo trip, it might become a self-fulfilling prophecy.
Fake it till you make it, baby!
Solo travel safety tips FAQs
How can a woman travel alone safely?
A solo female traveller can travel safety by following some simple safety tips, like:
Researching risks for women in their destination
Following social and cultural norms around the way women should act and dress (it's frustrating that we as women have to do this but it is an important part of staying safe)
Stay alert while drinking
Checking reviews for hotels, transport and tours
Always having access to phone data
Keep your wallet and phone in a cross-body or anti-theft bag
Keep friends and family back home in the loop with your plans
Get comprehensive travel insurance
What shouldn't you do while travelling alone?
Don't visit anywhere without checking travel advisories first
Don't travel without emergency cash and a spare credit card in another bag
Don't stay anywhere or book a tour without checking reviews
Don't travel without travel insurance
Don't be ignorant of local customs or dress codes
How can I protect myself while travelling?
Research your destination so you're aware of the risks
Book well-rated hotels, hostels or tours
Stay alert and aware of your surroundings
Let friends and family know your plans
Avoid walking alone at night, opt for public transport or an Uber instead
Know some basic self defence
Always have access to phone data
Keep spare money and an emergency credit card in another bag
Phewwww, I hope this detailed list of 35+ solo travel safety tips has helped you become more comfortable with the idea of travelling solo! If you're wondering how to travel safely as a solo female traveller (or a solo male traveller!), these tips will help you be aware of, minimise and then prepare for any potential risks of your upcoming trip.
Read more posts about solo travel: