From drones to mirrorless cameras to fancy DSLRs with all the bells and whistles, here are the best cameras for bloggers and vloggers in 2022.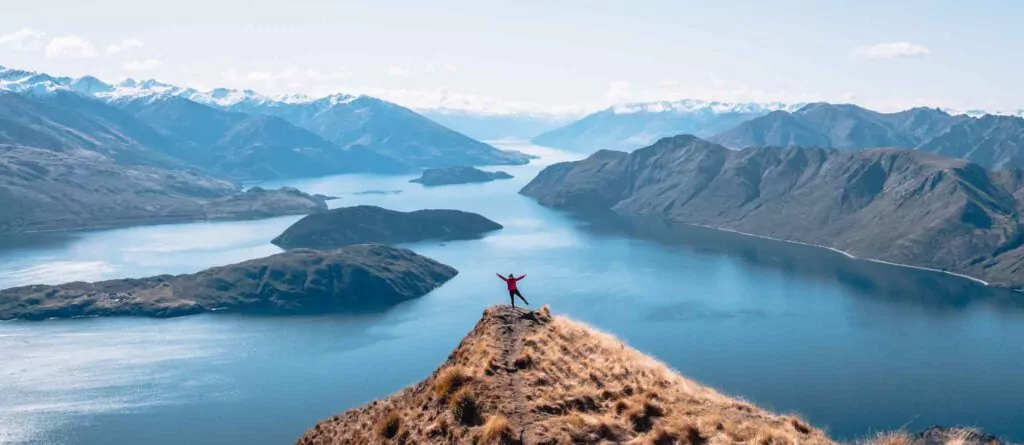 While the technological advances of phone photography have meant that even professional content creators don't need to spend thousands of dollars on gear to get good shots, there's no doubt that a proper camera takes you to the next level in terms of what you can capture.
There are plenty of cameras for bloggers or vloggers to choose from depending on your requirements and your budget, so I wanted to provide a detailed round up of the best blogging cameras on the market right now, what to consider when choosing a camera for content creators, and why you should invest in a good camera.
Below are some camera reviews from myself and other bloggers, so you can make an informed decision on what to add to your camera bag. I hope this helps!
Summary of the best cameras for bloggers
Best camera overall for blogging: Sony A7iii
Best camera for vlogging: Lumix G100 vlogging kit
Best drone for bloggers: DJI Air 2S
Best lightweight camera for bloggers: Lumix GX85
Best point-and-shoot camera for bloggers: Canon Powershot G7X Mark II
Best action camera: Go Pro Hero 9
---
What to consider when choosing a blogging camera
Weight and size
If you're a travel blogger, or if you ever planning on travelling with your camera, weight is key. There's no point in building out a kit of bulky DSLR accessories if you max out your hand luggage weight with only the camera, two lenses and some spare batteries!
Consider the weight of the camera's body, charger, two spare batteries and a couple of additional lenses, make sure you can take all these in your cabin luggage bag as there's no way you want to check in camera gear to go in the plane's cargo hold.
Mirrorless vs. DSLR
This is a pretty easy option for most people getting into photography these days, as mirrorless cameras offer really decent specs and features in a much smaller package. My mirrorless kit includes two cameras and five lenses, and it fits in a smaller case than my old Canon DSLR twin lens kit.
Professional photographers might be sticking with DSLRs (for now) but I think this is more to do with the fact that they've built up their gear within one eco-system so it's hard to switch.
Battery life
If you're a travel blogger you're probably used to creating content on the go, and might not have time to charge batteries every couple of hours. And if you're a lifestyle or fashion blogger who batches their content (you should by the way!) you too might plan a three/four hour photo session that will require decent juice.
Battery life is a key aspect to keep in mind when you're choosing a new blogging camera, and I'd always recommend purchasing a few spare batteries when you buy your new camera.
Image quality
Obviously this is important, but image quality can also take into account a range of different things.
Sensor size and image resolution is one thing to be aware of, but a camera's image quality also refers to ISO, low light performance, image stabilisation and more.
Budget
There are some brilliant entry-level cameras for bloggers in the market right now, so don't think you need to spend $2000+ to get some good shots. My own cameras are both on the cheaper end and I can still capture photos which get used by tourism boards and travel companies around the world!
And if you are lucky enough to have a bit more to spend, you could either opt for an upgraded camera body, or go for a mid-range option and splurge on some lenses instead.
---
The best cameras for bloggers in 2021
Lumix GX85
Type: Mirrorless
Sensor: Micro Four Thirds
Megapixels: 16.0MP
Display screen: 3 inch tilting touchscreen
Video resolution: 4K
Weight: 426g
The Panasonic Lumix GX85 has been my blogging camera for three years now and I honestly can't fault it. It's super lightweight but still provides excellent quality images whether you're a beginner shooting on auto or a professional shooting with manual mode.
It's got 5-axis image stabilisation, 4K video, an electronic viewfinder, a tilting touchscreen and WiFi connectivity for shooting remotely or transferring images to your phone with the Lumix app.
If you're looking for a reasonably cheap addition to your camera bag without weighing you down, the Lumix GX85 is a brilliant camera for bloggers.
Benefits:
Super light and compact, ideal for travelling or as a second shooter
Excellent value for money with the 12-32mm kit lens + other kits available for purchase
Negatives:
Screen only tilts horizontally and doesn't flip out completely like the Lumix G100 or G9
16MP sensor is smaller than others on this list but my images are still sharp
As of July 2021 you can buy a GX85 with a twin lens kit from $697USD.
---
Fuji X-T20
Type: Mirrorless
Sensor: APS-C
Megapixels: 24MP
Display screen: 3.5 inch tilt/fold out touchscreen
Video resolution: 4K
Weight: 383g
Review is from Sarah at nztraveltips.com // @newzealandtraveltips on Instagram
The Fuji X-T20 is a fantastic camera for bloggers and travellers looking to take beautiful photos with minimum fuss.
This compact, lightweight mirrorless camera takes up half the space my old DSLR did and takes photographs that are of significantly higher quality!
The Fuji X-T20 functions beautifully on automatic and you can change to manual mode with the flick of a switch. Conveniently, it also has a number of preset modes, allowing point-and-shoot photographers to make the most of the scene in front of them.
Camera kits are available which include a range of functional, useful lenses. As you'd expect, a range of additional lenses are available for purchase – including super lightweight pancake options. All of these are compatible with filters (which will help you to take fantastic long exposure photos).
Initially we were nervous to wave goodbye to our trusty DSLR but the compact design of the X-T20 proved too good to ignore. Quality construction and technology ensures that there is no photographic sacrifice in leaving your bulkier camera behind.
Having made the switch to a mirrorless Fuji, we'd honestly never look back!
Benefits:
Excellent autofocus
Same sensor as the more expensive X-T2
Negatives:
Shutter speed dial can take a while to get used to
As of July 2021, the newer X-T30 is $899USD.
Check prices on Amazon | Check prices on Moment
---
Canon Powershot G7X Mark II
Type: Point-and-shoot
Sensor: 1 inch
Megapixels: 20.1MP
Display screen: 3 inch tilting touchscreen
Video resolution: 1080p
Weight: 319g
Review is from Bradley at Dream Big, Travel Far
The Canon G7X Mark II is a true powerhouse when it comes to its vlogging capabilities. In addition to taking stunning photos, it is great for shooting video content, especially for any new vloggers. It is a relatively inexpensive option that can offer top-notch performance and build quality.
At only 319g, this camera is extremely lightweight and easy to carry around. You can use only one hand as you go about your activities without feeling tired or fatigued. The camera itself has an ergonomic design that is comfortable to use and the rubber grip makes it a delight to hold.
If you ever need to use the Canon G7X Mark II for photography purposes, it will deliver equally beautiful results. The photos will be crisp and sharp, and you can even choose to shoot in RAW mode. Not to mention that it comes with a 4.2x zoom lens so you can enjoy a wide range of framing.
And for vlogging, whether you are planning to vlog your travel adventure or everyday routine, this Canon camera will be the perfect companion. It's easy to fit in your backpack. Yes, the built-in microphone can sometimes pick up loud wind sounds, but the audio quality is generally excellent.
Benefits:
Option for shooting in RAW
Great optical zoom with the 24-100mm lens
Negatives:
As of July 2021, you can buy the Canon G7X Mark II from only $629USD.
---
Sony A7 III
Type: Mirrorless
Sensor: Full-frame
Megapixels: 24.2MP
Display screen: 3 inch tilt/fold out touchscreen
Video resolution: 4K
Weight: 650g
Review is from Jessica at Uprooted Traveler // @uprootedtraveler on Instagram
The Sony a7III is a fantastic all-around camera and a perfect camera for bloggers. It's incredibly portable for a travel blogger on the go for example, the battery can be charged with a USB-C cable, as opposed to charging the battery via a separate dock, and its mirrorless body is thinner and lighter than its DSLR predecessors.
The mirrorless body comes with other cool benefits, like an electronic viewfinder that allows you to see live previews of what your photographs will look like (super helpful for composing challenging shots, like long exposures) and a silent shutter, to help you shoot in quieter spaces, like museums, or for photography with timid subjects, like wildlife.
The camera also supports capturing content all day – there's two memory card slots (you can either write the photos simultaneously to both memory cards for redundancy or alternatively, you can just store a lot of photos on each memory card between photo dumps) and Sony's newer Z-series lithium batteries allows you to take thousands of shots on a single charge.
While the price point may seem a bit steep, it's an extraordinary value for what a feature-rich camera it is.
Benefits:
Two memory card slots for busy content days
Brilliant autofocus, excellent for wildlife and action shots
Negatives:
As of July 2021, you can buy the Sony a7iii from $1698USD.
Check prices on Amazon | Check prices on Moment
---
Sony A6400
Type: Mirrorless
Sensor: APS-C
Megapixels: 24.2MP
Display screen: 3 inch flip-up screen
Video resolution: 4K UHD
Weight: 403g
Review by Jiayi from Diary of a Nomad
The Sony a6400 is definitely one of the best cameras for bloggers for a simple reason: it is very easy to use and beginner-friendly; yet, it delivers professional results. On top of that, it is very lightweight and travel-friendly as well, especially for the high-quality images that it produces.
Another great thing about this camera is that while it comes with its own 16-50mm kit lens, there's a very wide range of amazing Sony a6400 lenses to choose from. If you plan to shoot landscapes or take vlogs, the Sony E 10-18mm f/4 OSS is an amazing option to go for.
This camera also performs really well in low-light situations and comes with a 180° tiltable LCD touchscreen. This makes it perfect for vlogging and for taking epic selfies.
Benefits:
Flip screen is great for tripod selfies or vlogging
Excellent video specs
Negatives:
No in-built stabilisation
The Sony a6400 starts at around $900 USD if you want the camera body only, or with the kit lens, it's around $1,250 USD. For a cheaper option scroll down to read about the a6000, an earlier version of the a6400.
Check prices on Amazon | Check prices on Moment
---
Nikon Z50
Type: Mirrorless
Sensor: APS-C
Megapixels: 20.9MP
Display screen: 3.2 inch tilt/flip-under touchscreen
Video resolution: 4K UHD
Weight: 450g
Review is from Victoria at Guide your Travel
The Nikon Z50 is a fantastic camera for bloggers and those interested in getting into photography.
The Z50 is a mirrorless camera so it's lightweight but powerful. Many professional photographers are actually switching from DSLRs to mirrorless cameras because their performance is just as good if not better and they're a lot smaller and lighter.
The Z50 is definitely an entry to intermediate-level camera and costs just over 1000$ not including lenses. The Nikon Z series is still relatively new but different models are constantly being released so there is always an opportunity to upgrade.
The Z50 is not full-frame though so a more advanced photographer might want to look at the Z6 or Z7. As a blogger, it's always important that any camera gear can fit in a bag and can easily be brought to any day trips. But the camera should also take high-quality photos that are good enough to be published online.
The Z50 combines both of these benefits and is the perfect camera for any bloggers looking for a reliable and advanced option. It works especially well if paired with a polarising filter which will truly take your photography to the next level.
Benefits:
Brilliant value for the twin lens kit
Hand grip is rare for smaller cameras and makes it easy to shoot with
Negatives:
No in-built stabilisation
As of July 2021, you can buy the Nikon Z50 from $849USD.
---
Sony A6000
Type: Mirrorless
Sensor: APS-C
Megapixels: 24.3MP
Display screen: 3 inch tilting screen
Video resolution: 1080p
Weight: 344g
Review is from Michael at The World Was Here First
One of the best cameras for bloggers is undoubtedly the Sony A6000. It is a mirrorless camera meaning you can expect great image quality without the burden of carrying a bulky DSLR. It also allows you to shoot video, though it doesn't have the ability to connect an external microphone.
It comes with a 16-50mm lens that is suitable for landscape and street photography but there are a range of travel lenses available for Sony A6000 cameras to suit whichever types of photos you hope to take.
The reason I initially chose this camera is that it's a great entry-level option that allows you to take beautiful photos with minimal technical knowledge but at the same time, allows you to use a range of advanced manual features. It's a great option for photographers who don't want to pay for a premium camera but want to improve their craft.
Benefits:
24MP sensor for a great price
Negatives:
No 4K video
Came out in 2014 so lacking some higher spec features
As of July 2021, you can buy the Sony a6000 with a 16-50mm lens from $648USD.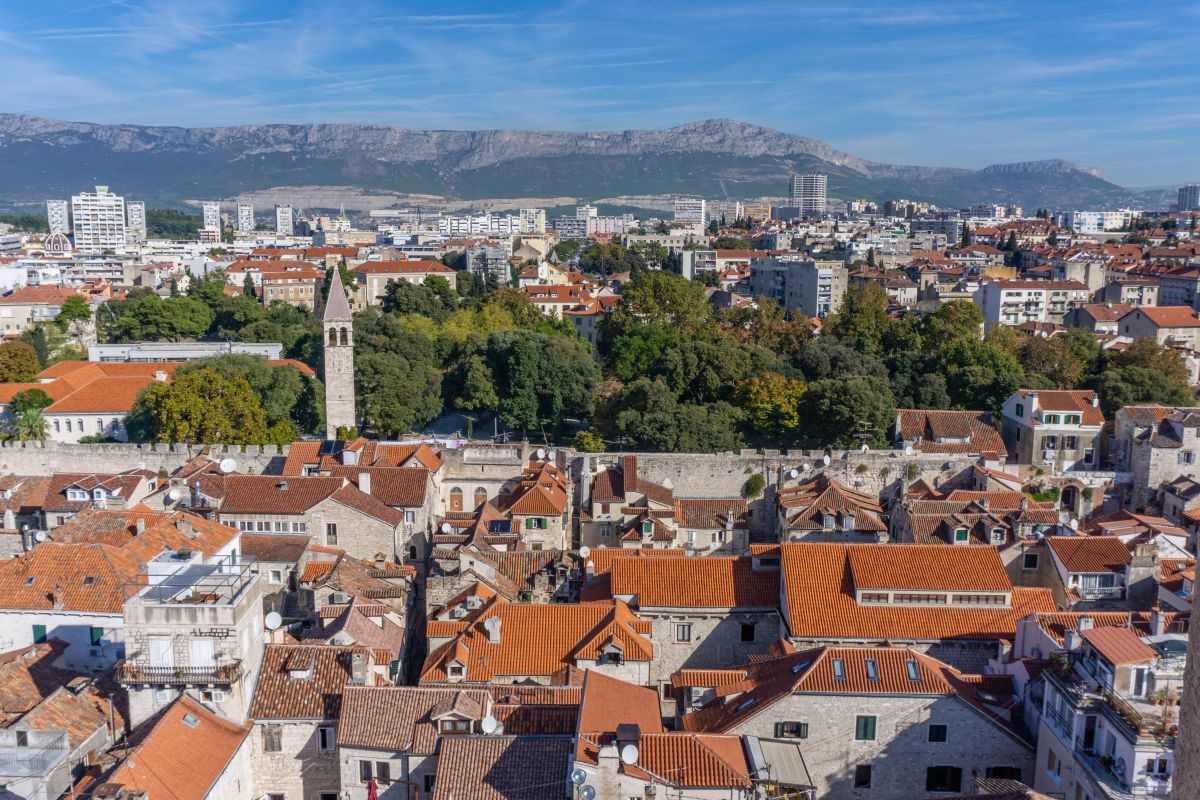 ---
Canon M50
Type: Mirrorless
Sensor: APS-C
Megapixels: 24.1MP
Display screen: 3.2 inch tilt/fold out touchscreen
Video resolution: 4K
Weight: 387g
Review is from Erki at Genem Travels
If you're looking for a small-sized and lightweight budget camera, then Canon M50 could be the perfect fit for you. A mirrorless camera is a great value for money for those who are just getting to start with photography. It has many key features that will be beneficial for modern-day bloggers.
Key features for Canon M50 are firstly its fast Image DIGIC 8 processor that enables it to shoot in 10fps in Single AF mode. Also, a great benefit for sharp images is its autofocus system that has three modes: zone, face tracking, and one-point autofocus. If you are also thinking about vlogging, then the key features for a video are the 4K video format and vari-angle touchscreen.
When I was starting with photography more professionally I did deep research for the best camera for beginners. After a long comparison with different cameras, I was sold by the Canon M50's abilities in both photography and video for beginner level.
The price for the Canon M50 stays around 500€ for a body, but it usually comes with a standard lens EF M15 – 45mm f/3.5 – 6.3, and with that, it would be around 650€.
Benefits:
2.36 million dot electronic viewfinder
Vari-angle touchscreen for selfies and vlogging
Negatives:
As of July 2021, you can buy the Canon M50 with a 15-45mm lens from $649USD.
---
Nikon D750
Type: DSLR
Sensor: Full frame CMOS
Megapixels: 24.3MP
Display screen: 3.2 inch tilting touchscreen
Video resolution: 1080P
Weight: 840g
Review is from Agnes at The Van Escape
The Nikon D750 is a full-frame SLR boasting a 24MP sensor, many advanced functions, and wireless Wi-Fi connectivity. Importantly, in addition to photos, we can also record video in full HD 60p, which is a perfect solution for bloggers wanting to try out vlogging.
I love it also because the body is even smaller and lighter than other Nikon cameras, such as the D610 or the much more expensive D810, but the photo functions and the quality of workmanship were taken from the higher-ranked models. The size and weight are perfect for travel. What's more, we can be confident about the dazzling image quality up to ISO 12800.
Thanks to the WiFi feature, it is possible to transfer photos to mobile devices and wirelessly control the camera during travel. The compact magnesium body and a secure grip allow us to work even with heavy lenses comfortably. I use with it often Nikkor 80-400 lens, which is a perfect bot for wildlife and landscape photography. It was the perfect set for an Alaska road trip, where it is possible to encounter many bears, moose, and deer on the way. But by far, the best lens for traveling bloggers will be the Nikkor 24-70, which will work well in landscape, architecture, reportage, or portrait photos. The Nikon D750 set with the Nikkor 24-70 lens will be perfect for photography and recording short videos, which I can recommend for bloggers.
The price of the Nikon D750 body is about $1500.
Benefits:
Excellent autofocus
Tilting screen is a rare feature in DSLRs
Negatives:
Heaviest on the list but also the only DSLR so that's unsurprising
As of July 2021, you can buy the Nikon D750 body only from $1499USD, or with a 24-120mm lens from $1996USD.
---
DJI Osmo Action
Type: Action camera
Megapixels: 12MP still photos
Video resolution: 4k 60fps
Weight: 124g
Review is from Debbie at World Adventurists
The 4K DJI Osmo Action is an impressive tough adventure camera for bloggers who love the outdoors. It can capture your greatest moments around the world while being able to handle all the elements nature can throw at you.
The biggest rival of the GoPro, you will find many of the same features here, with a couple of great extras you will love and a lower price tag. The front-facing full-colour screen is a real game-changer. It is easy to flip the screen with a couple of taps, to be able to see what you are getting in the frame for a selfie or group shot. The Osmo Action also features a dedicated mode to shoot in slo-mo.
Also convenient is the custom mode option, where you can save profiles of settings you prefer and can easily switch between them.
Without an underwater casing, you can take the Osmo Action as deep as 36 feet as you explore the underwater world. The camera is also shockproof up to five feet and dustproof. The Osmo Action is perfect to capture watersports too, like while learning to flyboard.
At a price point of $239 US or $329 US with the Ready To Go kit, the Osmo Action will not break the bank as a small investment to capturing epic memories that will last a lifetime.
Benefits:
Negatives:
Not as many accessories as a GoPro
As of July 2021, you can buy the DJI Osmo Action from just $199USD.
---
GoPro Hero 9 Black
Type: Action camera
Megapixels: 20MP still photos
Video resolution: 5K @ 30fps, 4K @ 60fps, 1080p @ 240fps
Weight: 158g
The GoPro Hero 9 Black is the latest GoPro camera to hit the market, and it comes with some brilliant upgrades.
It's got a new front-facing colour screen which is an absolute game changer, as previous GoPros required selfie-takers to just throw the camera on burst and hope that they were getting a good shot!
It can shoot video in 5K at 30 frames per second, 4K at 60fps or 1080p for ultra slow-mo at 240fps. Stills come out at 20MP, and you can grab 14.7MP stills if you're shooting in 5K video.
Battery life is much better than the Hero 8, hyper-stabilisation is taken to the next level and there's a bunch of new accessories made specifically for content creators, like the Media Mod, Light Mod and Display Mod.
Previous GoPro releases have always given a fairly decent upgrade compared to the model before but the Hero 9 Black is truly a brand new camera, and it's one of the best cameras for bloggers who enjoy going on active adventures.
Benefits:
LCD screen on the front is ideal for vlogging or taking selfies while adventuring
Loads of accessories to choose from, like a Dome for half-and-half underwater shots and a Max Lens Mod to make it ultra wide
Negatives:
New shape so no longer compatible with Hero 7 or Hero 8 accessories
As of July 2021, you can buy the GoPro Hero 9 Black from $399USD.
Check prices on Amazon | Check prices on Moment
---
DJI Mavic Air 2
Type: Drone
Megapixels: 48MP
Video resolution: 4K 60fps
Weight: 570g
Review is from Tom & Zi at Craving Adventure
In the travel blogging and travel photography game, drones have become a must-have in any camera bag. Drones can go where you can't and allow you to take photos from a whole new range of different perspectives. But with drone photography becoming increasingly popular, more and more different drone brands and models flood the market too, so which drone is the right one for bloggers?
Well if you ask us, that is the DJI Mavic Air 2. It is incredibly easy to fly, it is very light and folds up to fit into the pocket of your jacket, has incredible range and takes pictures of a mind-blowingly good quality. With its 1/2″ sensor it can take 48 MP pictures and it has tons of pre-programmed features to help you create amazing content, like horizontal and vertical panoramas, automated HDR and AEB shooting settings, and 4K video at 60 fps or even FHD at 240 fps to create slo-mo videos. The maximum flight time is 34 minutes (although with some wind that usually goes down to about 20-25 minutes) which is quite impressive, and the maximum range is 18.5 kilometers!
The retail price is currently 850 dollars which may sound like a lot but this is actually very reasonable compared to other drones with similar specs. In short, for bloggers, the DJI Mavic Air 2 is the best drone on the market, especially from a value for money point of view.
Benefits:
Reasonably lightweight with incredible specs
34 minute battery life is impressive compared to other options on the market
Negatives:
No sideways sensors for obstacle avoidance
As of July 2021, you can buy the Mavic Air 2 Fly More Combo from $988USD.
Check prices on Amazon | Check prices on Moment
---
I hope this list of the best cameras for bloggers has helped you make your mind up about what camera to buy! If you have any questions or if you think I've missed something important just let me know in the comments below.
YOU MIGHT ALSO LIKE:
Like this blog? Pin it!