One of the most common questions I get on Instagram is what is the best camera for travel photography, so I wanted to share all my travel photography gear that I use to get the best solo travel photos.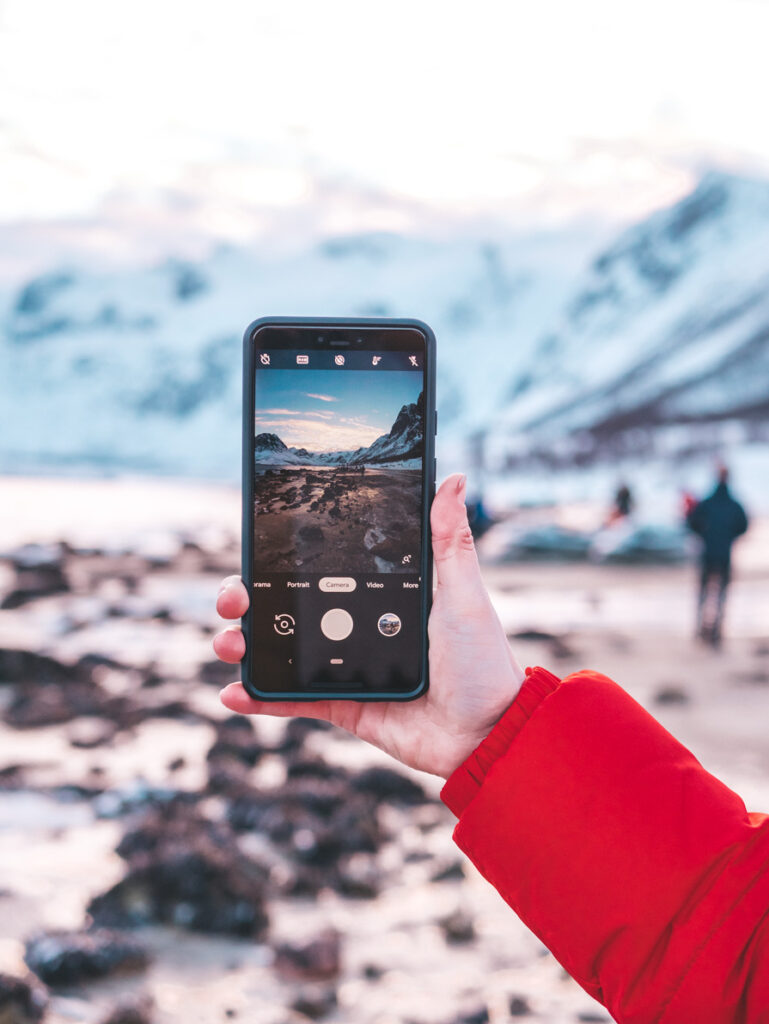 I'm a real gadget nerd so my kit is pretty extensive and you absolutely don't need all of these, especially if you're just wanting photos for Instagram and your own memories, but read on to see the cameras, lenses and accessories I have, why I use them and where you can buy them yourself.
Please note that this list is meant for beginner and hobbyist travel photographers, and focuses on how I use the gear myself rather than technical reviews. If you want more technical detail I'd suggest checking online reviews for each piece of the kit. But if you're just searching for a great camera for travel photography, this should be able to help you out.
YOU MIGHT ALSO LIKE: My ultimate Paris travel guide
Note: This blog is sponsored by ASUS, who provided me with an incredible ASUS Zenbook Pro Duo for my big 52 in 52 trip. My travel photography setup changes often as new gadgets come out, so I'll try and update this when I add something new. This post was last updated on 16 May 2020.
Skip straight to:
My favourite travel photography camera
Lumix GX85
My Lumix mirrorless GX85 is a great camera for travel photography. Mirrorless cameras give you full manual control in a smaller and lightweight body (vs. DSLR cameras which can be heavy and large), so they're perfect for travellers with a passion for photography. I used to have a bulky Canon with two lenses but the kit was wayyy too big to lug around on international trips, especially if you're travelling hand luggage only (like I did often when I lived in London).
My current Lumix camera is the GX85, with a 16MP sensor, 4k video and WiFi to connect to your phone. I've had it for two and a half years and it's been brilliant, with a body weight of only 430g and small enough to easily fit in a daypack with other gear. Lumix released a new model, the GX9, last year, with a 20.3MP sensor and some other improvements.
If you're looking for a cheaper option, I started playing around with travel photography with an entry-level Lumix GF7. It's smaller and more basic but it has a flip-up 180 degree screen, super handy for selfies or tripod photos! It's a bit old now but there's a Fujifilm option, the X-A20, which is really similar and is probably one of the best affordable cameras for travel photography.
I haven't ever had any issues with Lumix so would recommend them for sure, but I've also heard great things about Olympus, Fujifilm and Sony mirrorless cameras.
---
The best lenses for travel photography
I travel with four lenses, but the majority of my photos are taken with two.
A wide angle lens: Panasonic Leica 8-18mm f2.8/4.0
I got this beauty last week and I already know it's going to be the best lens for travel photography in my camera bag. With an ultra wide FOV at 8mm plus a versatile zoom to 18mm, it's fantastic for landscapes, architecture, interiors and more. It's particularly good for self-photography using a tripod, because at 8mm I can get loads of background in as well as myself without needing to be ages away from my stuff.
A large aperture prime lens: Panasonic 25mm f1.7
A large aperture prime lens: Panasonic 25mm f1.7
A prime lens is a lens with fixed focal length, as opposed to a zoom lens. Prime lenses aren't as versatile, but because they're lacking all the extra bits involved in zooming in and out, they're superior in terms of image quality, sharpness and they can often be faster.
I use my 25mm f1.7 a lot for street photography, food, portraits and anything where I want to be able to focus on a subject and blur the background using the large aperture.
A portrait lens: Panasonic 42.5mm f1.7
This lens is very much a portrait lens, so it's for quite specific situations that I haven't come across that much yet in my three months so far of travelling solo. It's a brilliant lens for capturing photos of other people with a super bokeh (blurry) background, so I still take it with me in case a portrait opportunity arises.
A versatile and budget-friendly lens: Panasonic 12-32mm f3.5-5.6
This lens came with my first LUMIX camera and it's ideal for any beginners wanting to keep their kit light and cheap. 12mm is pretty wide still so great for travel photos and landscapes, and it's an extendable lens which is only a few cm deep when it's not extended.
---
My must-have camera accessories for travel photography
A decent tripod
Almost all of my photos with me in them have been taken on my tripod, so I can confidently say that it's the number one accessory you need if you're travelling solo and want to take good photos with you in them.
You can get cheap tripods on Amazon for less than £15, like this one, but don't expect it to hold up a heavy DSLR or stand strong in the wind or on a hill.
I use a Manfrotto Compact Action tripod and absolutely swear by it as the best travel photography tripod, it's been all over Europe with me! It's normally about £70 but at the time of writing it was on sale for £48. This tripod is sturdy enough for DSLRs, it's extendable to 155cm and it's only 1.5kg, which is the lightest decent tripod you'll find without splurging on a carbon fibre one.
I'd also recommend getting a phone tripod or tripod attachment if you think you'll use your phone for your travel photos.
Filters
If you want to take photography more seriously, or are aiming to sell photos to companies or publications, you might want to invest in a decent set of filters. You can get UV filters to protect your lens, polarised filters to reduce glare and increase contrast, or ND filters to allow you to use slower shutter speeds during the day and give you greater control over your photos.
Ever wonder how people get waterfall photos where the water is blurry during the day? They used an ND filter.
I use filters from the legends at PolarPro, and I've got them for my camera, GoPro and my Mavic 2 Pro drone. You can see their full range here.
---
The best drone for travel photography
DJI Mavic Pro 2
A wise woman once said "You can never have too many drones". That woman was me.
I'm a proud drone mama, and after trying out the beasty DJI Phantom 4 Pro and the baby DJI Spark, I feel qualified to say that the perfect drone for travel photography is the Mavic 2 Pro. I did own three drones at once which seems a bit unnecessary I know, but I sold my first born (the Phantom) and the Spark once I realised the Mavic 2 Pro was perfect for what I needed.
I bought the Mavic 2 Pro back in February this year and was immediately impressed at both the ease of travelling with it and the technical specs. The Phantom 4 Pro was super sturdy and captured insane footage but was a nightmare to travel with, and on the other hand the Spark was almost pocket-sized and super zippy but the photos and video were a bit meh.
The Mavic 2 Pro folds up and you can carry it in a small shoulder bag, which also fits three batteries, the remote, filters, propellers and cords. You can set it up to fly in a matter of minutes, and it's much quieter than the larger and older drones I've flown.
The specs are nothing to scoff at either. With a 1″ CMOS sensor and 4K video at 30fps (or 2.7k at 60fps), it's one of the best non-commercial drone on the market in terms of what it can capture for its size and weight. The flight time is 31 minutes and the range is far more than you'd ever need as a hobbyist.
Sold yet? See some of my favourite drone photos below, and check out the price of the Mavic 2 Pro right here.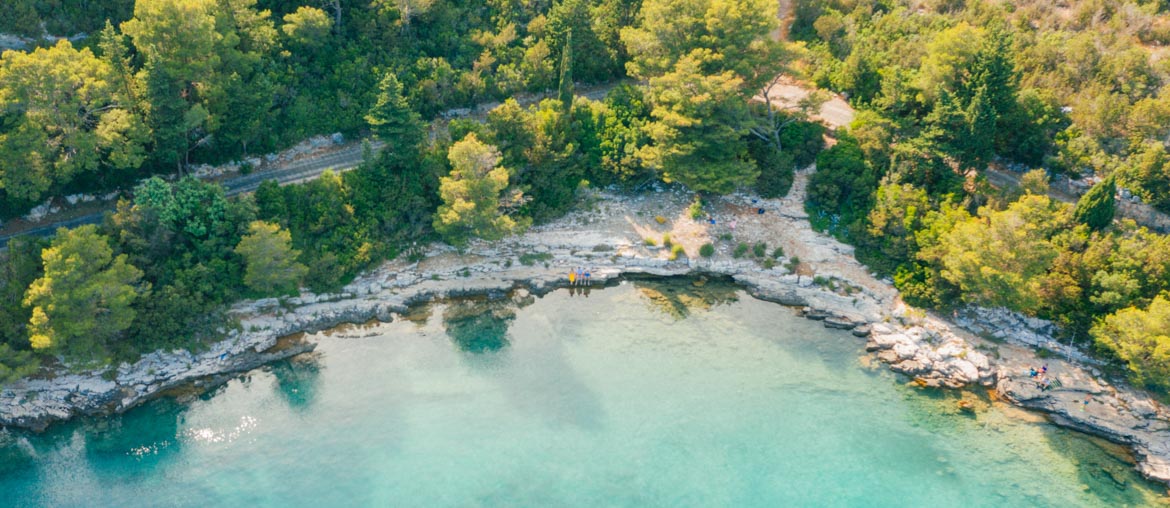 ---
Drone accessories for travel photography
Drones are an expensive piece of kit already, but if you've got money to polish off your drone bag then here's what I'd recommend.
Extra batteries
It's a no brainer.
ND and polarising filters
My favourite places to fly and shoot are often lakes or beaches, which means glare and bright sand. ND and polarising filters will save your photos from overexposure and reflections from the sea. I've got these Polar Pro drone filters.
Fire-proof battery bag
Some airlines won't let you travel with drone batteries unless they're being stored in a safe place. This cheap fire-proof battery bag is ideal for keeping your batteries safe and ensuring they meet any travel restrictions.
---
The best action camera for travel photography
A GoPro
I've had GoPros for years, and there's no better camera for capturing adventure sports or underwater fun. I currently have the GoPro Hero 7 Black, which boasts 12MP HDR photos and 4K video at 60fps, and the price has just dropped with the release of the new (but only slight improved) GoPro Hero 8 Black.
In my opinion the Hero 8 isn't enough of a step up to warrant the price difference, and the Hero 7 has been perfect for my various adventure trips, like snowmobiling in Norway or swimming in Croatia.
The Hero 8 Black has three 'Mods' coming out early 2020 however which budding vloggers might like – a Media Mod for high quality audio, a Display Mod with a flip up selfie screen, and a Light Mod.
Must-have GoPro accessories for travel photography
The best thing about GoPro is the huge range of accessories available to take your photos to the next level, but the worst thing is how much these accessories cost. The accessories you should buy will totally depend on what type of activities you get up to on your travels, but here's some of the ones I've got.
GoPro Dome
This one is one of my favourites, but unfortunately it was too bulky to travel with for a year (sad face!) so I gave it to a friend. The dorm port lets you take underwater split-level photos, where you've got half of the photo above water and half of the photo underwater.
It takes a while to get the hang of it and it can be tough to get the perfect shot while bobbing up and down in the water, but when you hit the right timing it can be absolutely epic. There are a couple of expensive versions made with better glass where you'll get more professional photos, but I've always used this cheap Amazon one and it's been fine for what I paid.
GoPro Three-Way Arm
GoPros are brilliant for dynamic selfies, but you'll need a proper selfie stick to get the right angle. The Three-Way is the official GoPro selfie stick that doubles (triples?) as a tripod and a grip too.
GoPro Super Suit
The GoPro Hero 7 and 8 Black are both waterproof to 10m, but for any deeper dives (up to a whopping 60m) you'll need the proper GoPro Super Suit dive case.
Filters
As with my camera and drone, I use PolarPro filters to give me a bit more creative control over my GoPro photos. You can use ND filters to slow down shutter speed and capture more cinematic video footage, or dive filters which automatically colour-correct your footage to account for the difference in how colours are seen underwater.
---
The best 360 camera for travel photography
Insta360 One X
360 cameras never really caught my eye, because I personally don't like the spherical look or VR-compatible videos. But then I saw Jorden Tually play around with an Insta360 One X on his Instagram Stories, and I was hooked almost immediately! I bought my own Insta360 One X just a couple of weeks later, when I was in Switzerland and could take advantage of their super low 7.7% VAT.
I've had it for a week, and I'm OBSESSED. This little camera (and I mean little, it's only 115g) has actually blown me away.
You're constantly capturing a full 360° view which means you don't need to worry too much about where you're pointing it. You can move the field of view in post-production (either on the Insta 360 desktop studio or in the app) and ensure your final photo or video is the exact FOV you want to see. Unreal.
This means as a solo traveller I can hold the camera behind me with the invisible selfie stick (the official Insta360 selfie stick which the camera magically edits out of the video) and it looks like someone is taking a photo of me. Game. Changer. If you've got a couple of hundred pounds to spend on a new camera for your next trip, I'd really recommend doing some more research to see if the Insta 360 One X could work for you.
---
The phone I use for travel photography
I have a Google Pixel 3XL and I definitely rate it for photography. I was always an iPhone user but once iPhone started pricing their phones at more than $400/£200 higher than the Android equivalent I decided it was time to switch.
The Pixel camera is insane, and they're about to release a Pixel 4 which is even better! I really don't like the Android operating system but I've found that the Pixel display and set up is much more intuitive than Samsung and other phones I've tried in the past.
---
The best phone accessory for travel photography
If you're keen to take your travel photos to the next level without splurging on money or luggage space, a Moment lens is your answer.
Moment has a range of lenses to choose from, which clip on to a Moment phone case and give your phone camera a different field of view. I've got the Moment Wide lens (my absolute favourite and what I use for a lot of my photos), the Superfish lens, and I had the Tele lens before it got run over by a double decker bus and unfortunately didn't survive.
You can get cheaper clip on lenses on Amazon but Moment's lenses are the best quality phone lenses I've ever seen. Check out the full range here.
---
A great video camera for travel videos
I've also got a DJI Osmo Pocket, a tiny pocket-sized (ha, it's in the name) handheld video camera on a gimbal. The Pocket takes amazing video and allows you to capture really cinematic shots without any heavy equipment, a fantastic option for someone wanting to move into vlogging or video editing.
---
My bags for travelling with tech
I used to have a designated camera bag like this one, but packing for an entire year means you need versatility, not specificity, so I had to simplify my luggage situation.
I travel with a 75cm Samsonite Cosmolite check in suitcase, a matching Samsonite Cosmolite 55cm cabin bag, and a cheap (but sufficient!) laptop backpack from Amazon.
I store my camera, lenses and other gear in tech organisers, also cheap and from Amazon.
---
Other must-have gadgets for travellers
A decent portable power bank (or a couple)
I'm often out adventuring almost all day, and unfortunately even in 2019 batteries don't last forever. I always carry a Cygnett battery pack with me to keep my camera, phone and other gadgets full of juice. I have this 10,000mAh wireless charger that comes with me on the daily, as well as this 20,000mAh beast if I'm heading on an overnight trip without power like a desert camp or boat trip.
An international adapter with enough USB ports
It seems like a no-brainer but sometimes it's easy to forget that other countries have different plugs! I travel with a Cygnett USB-C and USB-A dual charger as well as a double USB charger, which means I can charge my phone, camera, a battery pack and another gadget at the same time.
Wireless headphones
If you haven't got them already, I guarantee they'll change your life. My headphones are Sony h.ear Wireless headphones.
My laptop
I LOVE my Asus ZenBook Pro Duo. It's incredibly powerful, with an Intel i9 processor, an NVIDIA GeForce RTX 2060 with 6GB video memory, 1TB of storage, 32GB of RAM, and a 4K OLED touchscreen plus a 4K ScreenPad above the keypad which works as an extended screen for ultimate productivity.
Portable WiFi
Don't be stuck without access to your documents and emails, if you're a digital nomad or just want to keep in touch with friends and family back home, a portable WiFi hot spot is a brilliant thing to take with you on your next adventure. I use Skyroam, you can get 10% off your Skyroam order if you use the promocode FINDINGALEXX.
Travel insurance
Not a exactly gadget, but you cannot travel without travel insurance, especially if you're taking expensive gear. I have a year-long policy with Worldcare, which covers me for travel delays and cancellations, lost and damaged belongings, medical care and loads more.
Make sure you choose a policy which covers your cameras and other tech, and be sure to check exactly what you'll get back if something does happen to your stuff after accounting for wear and tear and your excess.
---
I hope this was helpful! What's inside your camera bag? Is there a gadget that you think I would love? Tell me in the comments below!
Like this blog? Pin it!
Read more about my 52 in 52 adventure here, see all of my blog posts from the trip here, or check out my Instagram @findingalexx to see all of my travel photos.