From fancy boat rides to challenging Great Walks to scenic flights that will absolutely blow your mind, there are loads of epic things to do in Te Anau, no matter your travel style or budget.
Best known as the gateway to the magical Fiordland National Park, this picturesque lakeside town actually has plenty of activities and experiences to warrant its own spot on your New Zealand itinerary.
RELATED READ: 22 Epic Places to Visit in the South Island
It's an ideal destination if you enjoy active adventures, with a plethora of hikes, bikes and kayak trips at your fingertips, but families, sightseers and those looking to treat themselves to a bit of luxury are guaranteed to fall in love with Te Anau too.
The town boasts loads of accommodation options ranging from budget-friendly to next level luxury, and the culinary scene is seriously impressive given the size and population (less than 3000 people).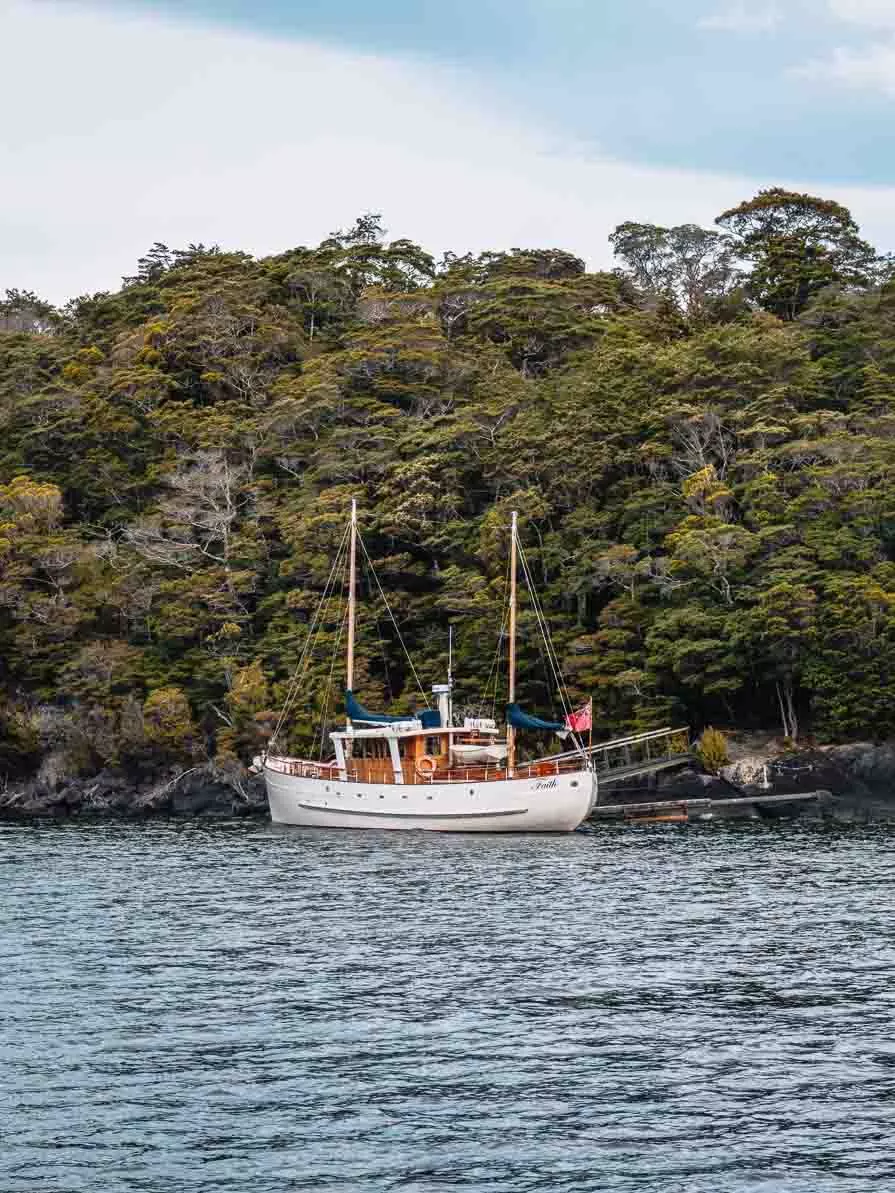 We spent four busy days here on our huge New Zealand campervan trip and had a brilliant time, ticking cruises, wildlife spotting, bike rides and day trips off my New Zealand bucket list. So if you're planning your own Fiordland adventure, here are my picks for 10 of the best things to do in Te Anau.
---
1. Go on a lake cruise
It would be wrong to visit New Zealand's second-largest lake, a stunning one at that, and not actually go on the water.
At more than 65km long and with a total surface area of a whopping 344 square kilometres, Lake Te Anau is geographically impressive for a number of reasons. The pristine glacial water seems to go on forever, and there are three ultra-unique inland fiords that stretch into the bordering Fiordland National Park.
These are the only inland fiords in New Zealand, and are thought to be the only inland fiords in the entire world.
I was lucky enough to head out onto Lake Te Anau twice on my trip, and the first was with Peter from Cruise Te Anau. Peter is a passionate skipper with tonnes of knowledge about Te Anau and the wider Fiordland area.
He takes small groups (max of 12 people) out onto the lake aboard his beautiful NZ-built handcrafted kauri boat, a 13m vessel named Carousel. Enjoy local stories, a gentle bush walk and endless views of the dramatic South Fiord on your three hour cruise which includes a snack and hot drinks.
My second trip was on a very different kind of boat, a 1935 wooden motor-sailer that was brought over from Scotland in the 1980s, named Faith in Fiordland. Faith has lived a life herself, she served in WWII, once hosted Winston Churchill, and was sailed to New Zealand in 1980 by a repatriating Kiwi, before finding her forever home on Lake Te Anau. What a story!
George and Adam take out up to 16 guests onto the lake for morning tea, afternoon tea or evening cruises. We chose the afternoon tea option and enjoyed a wine and finger foods while we sailed.
---
2. Hit the cycle trail
On ya bike! Throw on your exercise gear, select your bicycle of choice and hit the Lake2Lake cycle trail between Lake Manapouri and Lake Te Anau for an active adventure.
The trail is fairly easy the whole way, mostly flat or a little hilly, with just a few sharp corners and short, steep inclines. Manapouri to Te Anau is 30km in total but you could get a shuttle to the 20km mark if you prefer a shorter ride or if you're pressed for time.
If you don't have your own bikes, don't stress! There's a rental place in town called Wild Rides who can help you out with whatever gear you need. Garth sorted us out with e-bikes for our morning cycle, and drove us to Manapouri so we could bike the whole 30km back to Te Anau.
You'll cycle through a mix of terrains, with the trail split between forest paths, riverside tracks and a short on-road section. The highest points give you some incredible panoramic views over the landscape, and you'll bike past the start to the Kepler Track. I crossed Rainbow Reach bridge, does that mean I can say I've done part of a Great Walk?
---
3. Go for a hike
On that note, let's chat about the Great Walks that are easily accessible from Te Anau. Fiordland is home to three of New Zealand's 10 Great Walks: the Kepler Track, the Milford Track and the Routeburn Track. People travel from all over the globe to tick these off their hiking bucket lists!
The Kepler Track is the longest of the three tracks at 60km, and the closest to Te Anau with the start point just a 5km walk or drive from the township. This one will take you 3-4 days to complete the circuit, through wetlands, up mountains and into forests, with a decent section above the bush-line allowing hikers to soak up breathtaking vistas of the National Park.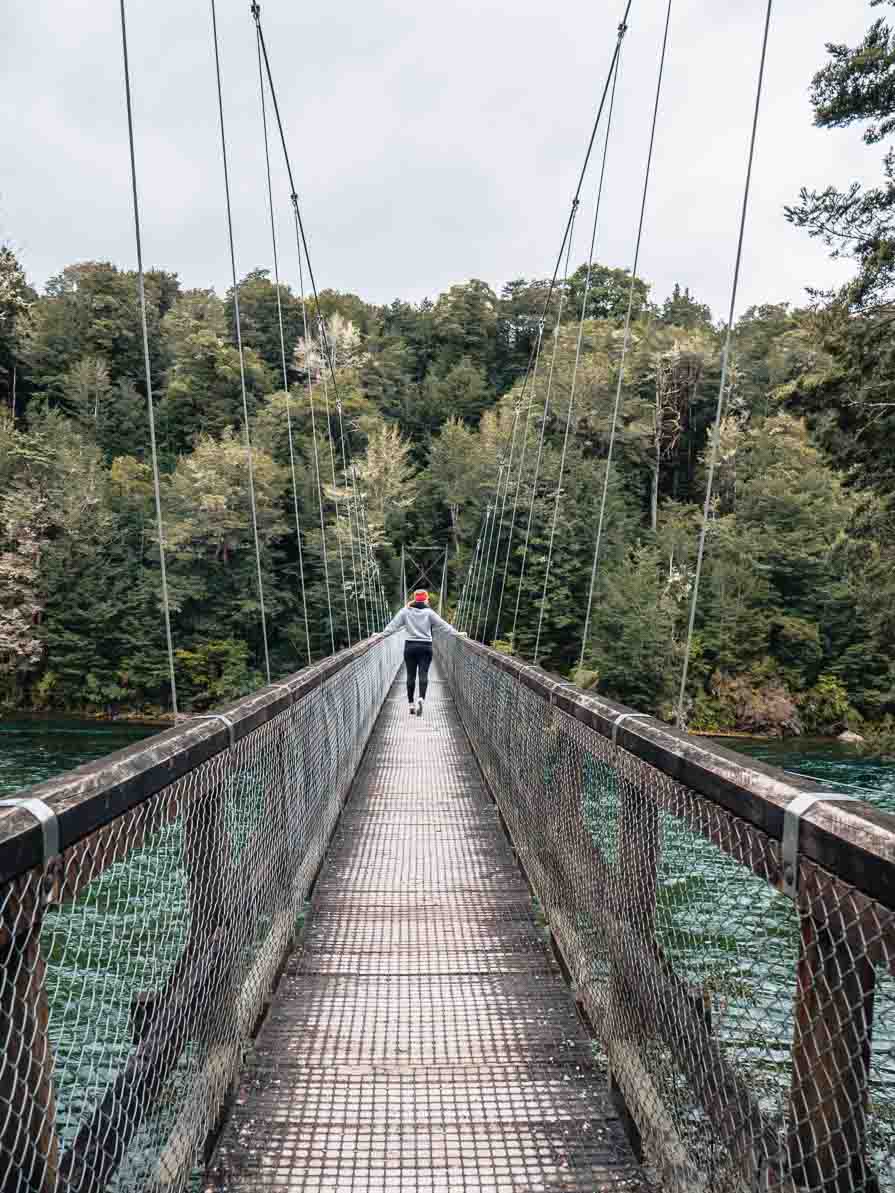 The Milford Track is often lauded as the most beautiful track in the country, if not the entire world, and the hut bookings literally sell out in minutes every year.
The hike starts 27km from Te Anau, and the 53.5km one way hike will take you four days with huts on each night. You'll pass through rugged valleys, along glacial lakes and next to cascading waterfalls if it's been raining, before reaching your finish point at one of the most magnificent places on the planet: Milford Sound.
The Routeburn is further from Te Anau, with the start point (or end, you can go both ways) about two thirds (85km) along the Milford Road from Te Anau to Milford Sound.
At only 32km it's much shorter than the other two and can be completed in 2-4 days depending on your speed, taking you across the mountains of Fiordland and Mt Aspiring National Parks. The climb is gradual so this is better if you're not an experienced hiker, however you'll still need a moderate level of fitness.
If you're keen to give hiking a go but you're a bit wary of what it takes, consider doing a guided tour with a company like Ultimate Hikes. Guided tours allow you to enjoy the Great Walks in a group, with the security of having an experienced guide and organised accommodation and food.
---
4. Visit the Te Anau glowworm caves
If you haven't seen glowworms before, it needs to be on your New Zealand bucket list. And in Te Anau, you can tick it off!
These glittering little gals are otherwordly, and Te Anau has an impressive display of them inside 12,000 year old limestone caves.
To see the glowworms you have to take a boat from Te Anau township to the other side of the lake, where you'll arrive at kind of an information centre. Fill your brain up on glowworm facts (like that they're basically just sparkling maggots) before your guide takes you underground into the cave passages carved out by a forceful river.
You'll reach a grotto where you jump onto a smaller boat and make your way into the dark caves with what looks like strings of blue fairy lights above you. Actual magic.
The Te Anau glowworms tour lasts just over two hours so it's great for kids or if you've got a bit of time to spare before other activities.
---
5. Spot a takahē
This endangered flightless bird was thought to be extinct for 50 years, until an explorer rediscovered living takahē in 1948, deep into the Murchison Mountains on the west shores of Lake Te Anau.
These days the takahē population sits at around 400, with strong conservation efforts in place to continue growing this number slowly and keep existing takahē safe.
Wild takahē still call the Murchison Mountains home, however your best bet for spotting one of these unique birds is at the Te Anau Bird Sanctuary, just a 15 minute walk along the lake from Te Anau's main centre. This is one of the best free things to do in Te Anau, but donations are welcome to support the sanctuary's running costs.
Four birds roam the takahē enclosure at the sanctuary, so if you're patient enough hopefully you'll be able to spot one. The sanctuary's other residents include kākā, and local kereru (wood pigeons), tui, morepork and grey warblers often hang around too.
---
6. Take a day trip to Milford Sound
Let's be real, you're in Te Anau for a reason and that reason is probably Fiordland National Park. I don't blame you, it's hands down one of the most strikingly beautiful places I've ever been out of all my travels.
RELATED READ: 11 of the Best Things to Do in Milford Sound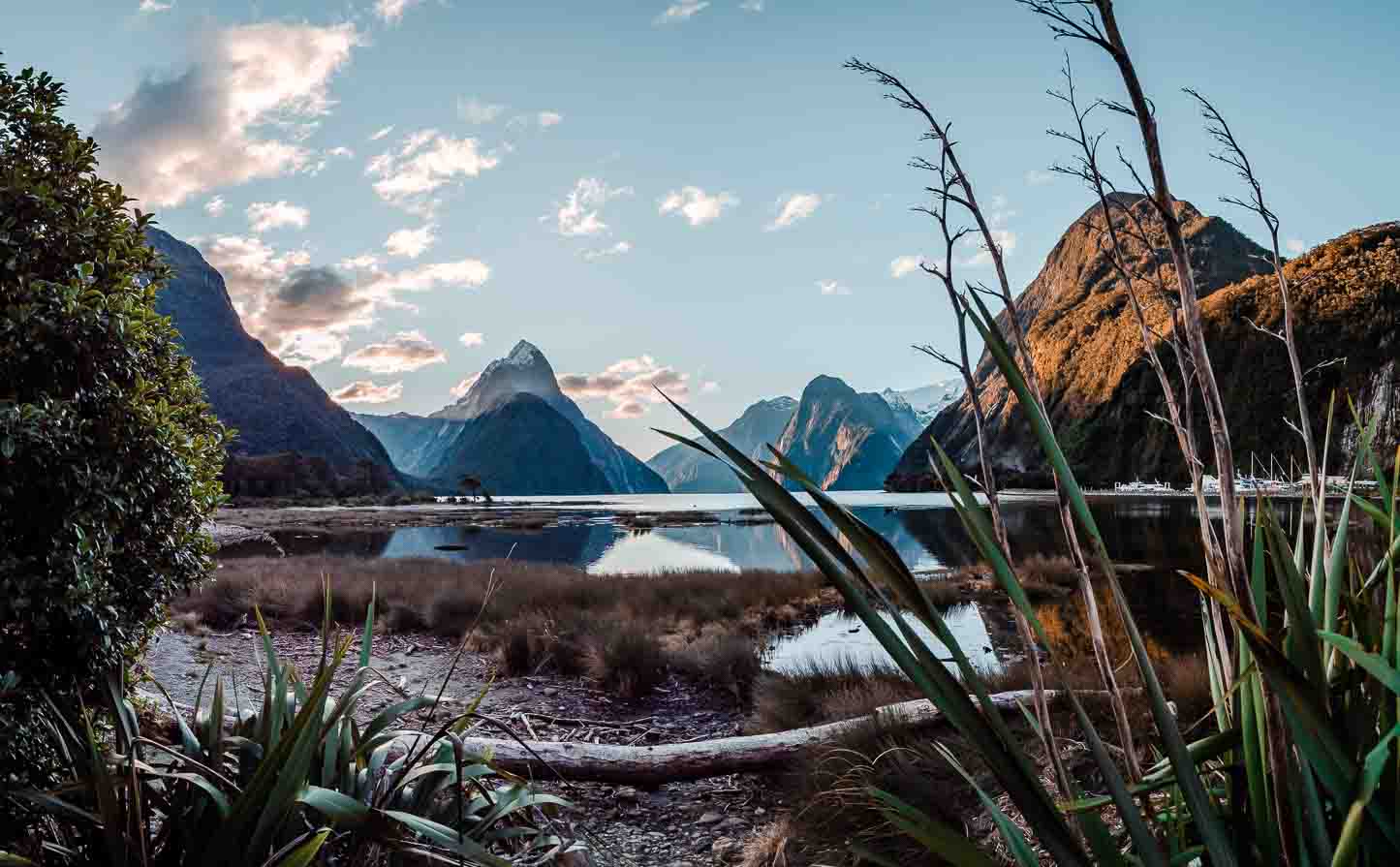 Milford Sound is the obvious must-do day trip, and you can either self-drive or do a tour.
Driving to Milford Sound from Te Anau is truly something, but you'll need to set aside enough time for photo stops – there's LOTS. The drive is 120km and Google will tell you it's less than an hour and a half, but that doesn't take into account any scenic viewpoints or short walks along the way.
In winter the road can get icy so you may need to carry chains, and in inclement weather the avalanche risk often closes the road so keep an eye on the conditions before you set off for your trip.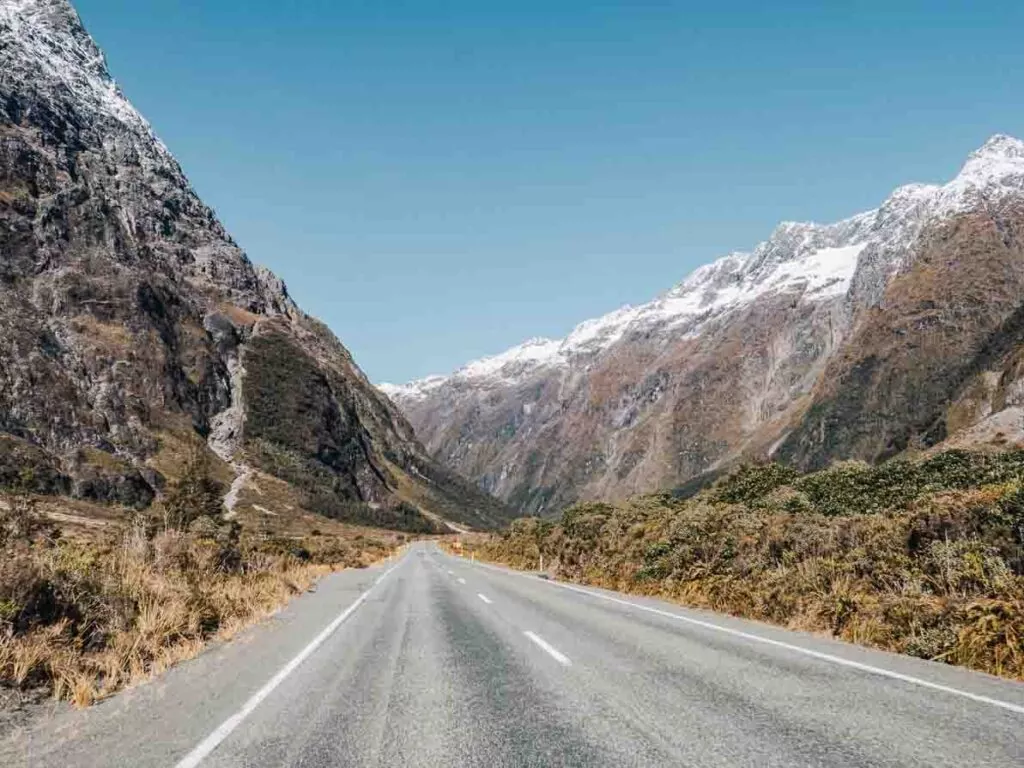 If you and your travel buddies all prefer to enjoy the passenger seat and make the most of your time with a local guide who knows all the tricks, I can vouch for Nigel at Envy Experiences, who runs sustainable and luxurious private tours to Milford Sound.
He'll pick you up from Te Anau in his electric Tesla, with falcon wing doors (that open up instead of out), a panoramic glass ceiling, and super comfy seats for the best drive of your life.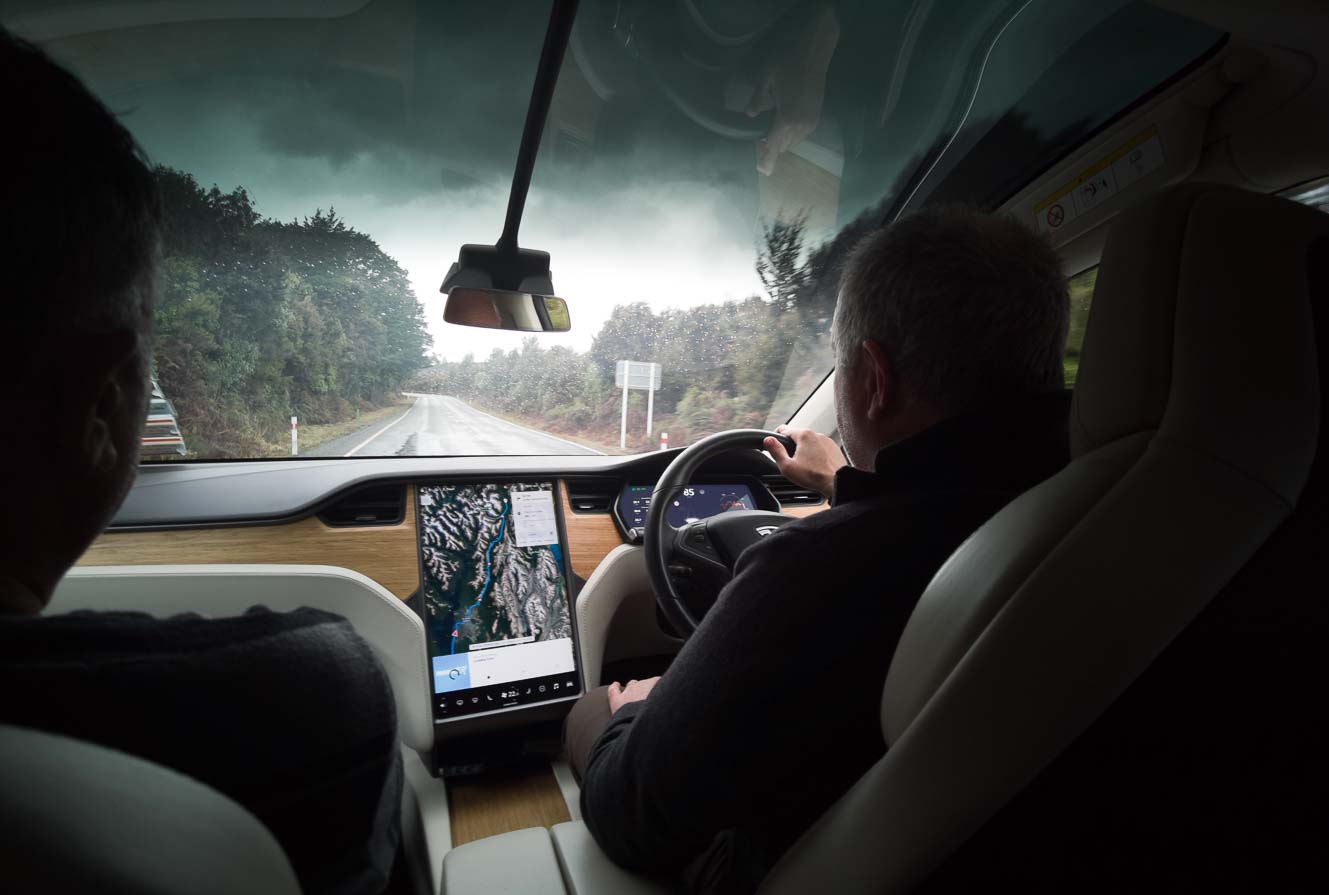 Nigel knows all the best stops, some of which you won't get on a tour bus, and can tell you all about Milford Sound's history, geography and wildlife. And to top it all off your day will include a Milford Sound cruise, some snacks and a hot drink, before heading back to your accommodation in Te Anau.
TOP TIP: If you've got time, it's definitely worth an overnight stay to tick off more things to do in Milford Sound.
---
7. Or head out to the lesser-known Doubtful Sound
It's hard to compete with the beauty and accessibility of Milford Sound, but Doubtful Sound truly holds its own. Many people who are lucky enough to visit both even claim that Doubtful's their favourite.
And when you think that Doubtful is three times longer than Milford, with ten times the surface area, more dolphins, fewer boats and even greater waterfalls, it makes sense why.
RELATED READ: Milford Sound vs Doubtful Sound – Which One Should You Visit?
The journey to reach Doubtful Sound is longer and trickier but all day tours include the full transport. From Te Anau you'll need to drive 20 minutes to Manapouri to get on your first boat across the lake, then jump on a bus to drive past roaring waterfalls and over steep mountains, before reaching your final boat in this untouched gem of Fiordland National Park.
The landscape is like Milford on the next level, it's steeper, more rugged, sheerer and more dramatic. Cross your fingers for a glimpse of the resident bottlenose dolphin pod!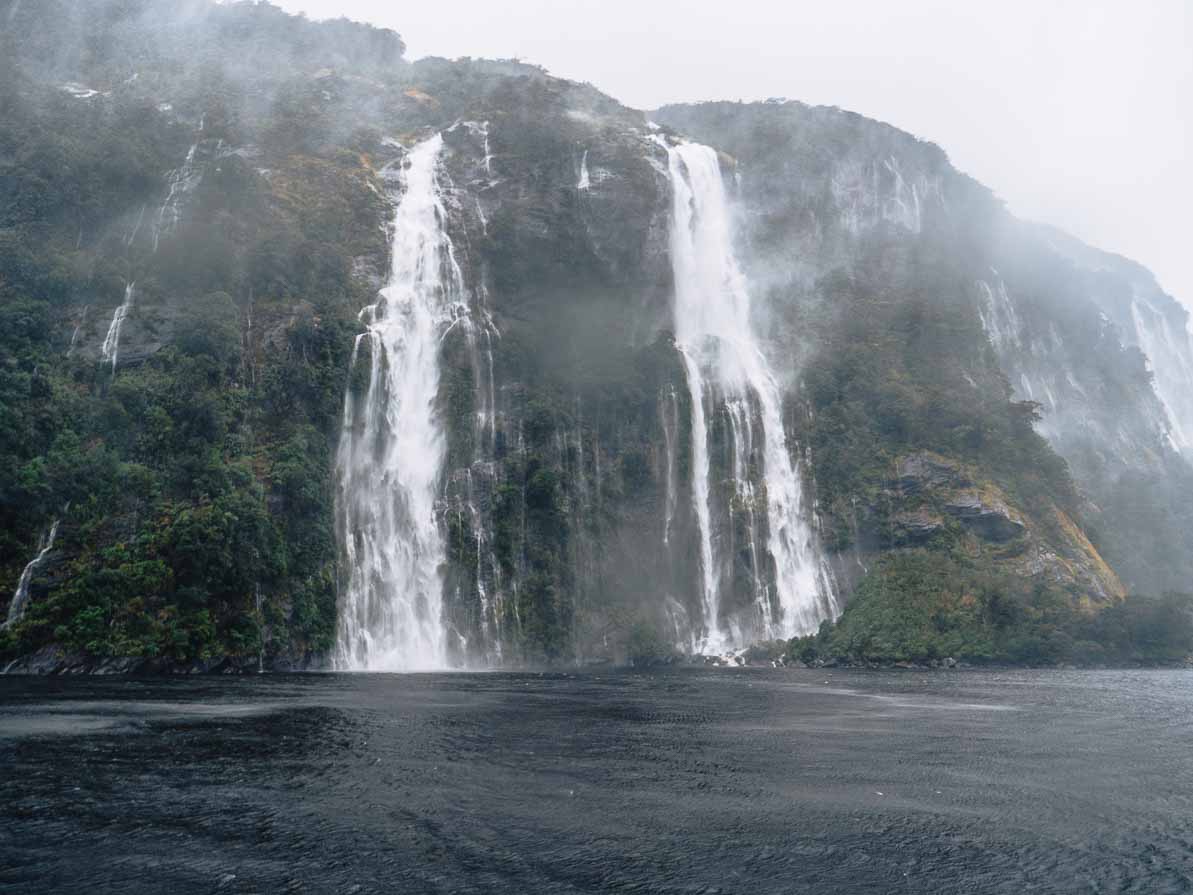 ---
8. Get deeper into Fiordland with a seaplane scenic flight
Want to treat yourself to something special during your time in Te Anau? Wings and Water offer scenic flights from their seaplane, offering a unique chance to experience the fiords from both the sky and the sea.
If you want the classic experience then check out the Milford Sound flight, but to really make the most of the seaplane's accessibility, opt for Doubtful Sound or the even more remote Dusky Sound.
Every passenger gets a window seat so there's no need to lean over your travel buddies, and the views are just indescribable. You'll fly over rainforests, alpine lakes, never-ending valleys and grand mountains, before landing on a glacial fiord that you'll have all to yourself.
Prices start at $350 for a 40 minute flight to Doubtful Sound.
---
9. Or opt for a helicopter flight
Another flight option is to choose one of Fiordland's helicopter tours, where you'll get a higher landing for an epic viewpoint over the fiords.
The cheapest tour available is a 30 minute tour into the wild and wonderful Kepler Mountains with Southern Lakes Helicopters for just $240 per person. That's surprisingly reasonable given that a Fiordland flight is at the top of so many travellers' bucket lists.
Southern Lakes also has options for Milford, Doubtful and Dusky Sounds, as well as heli-hiking and heli-fishing.
If you're really wanting to splurge or if you're celebrating a special occasion, opt for a heli flight that takes you over the trilogy of Milford, Doubtful and Dusky Sounds. This flight costs a cool $1995 but the experience would be unbeatable.
*Adds this one to my personal bucket list for when I have a spare $2000*
---
10. See Fiordland from the sky from a comfy cinema chair
If you're a mere mortal like me without hundreds of dollars to spend on scenic flights (I wish!), there's a pretty sweet consolation prize.
Fiordland's helicopter pilots and some cinematographers have pulled together a superb half an hour film called Ata Whenua Shadowland, using aerial footage from scenic and conservation flights.
It's got a soothing backing track and narration all about Fiordland's history and geography, and it plays at the local Fiordland Cinema in Te Anau. Tickets are $12, approximately $520 cheaper than a flight to Milford Sound. Although I'm absolutely sure the flight is worth it!
This is a wallet-friendly way to experience the National Park's magical fiords from the sky, but I'll warn you, you'll be so captivated by the footage that you'll consider chucking a flight on the credit card immediately after. Go on, who has ever regretted a scenic flight over the 8th Wonder of the World?
---
Where to stay in Te Anau
There's a huge range of accommodation options in Te Anau to suit your trip.
If you're in a campervan or on a budget, the TOP 10 Holiday Park is where we stayed and it was brilliant. It's a one minute walk to the main street in the township, the powered sites get loads of sun, the facilities are great and there's a shared lounge with a fire for cozy winter evenings. Cabins are available for a reasonable price too.
If you'd prefer a motel with self-catering options, check out Anchorage Motel. They've got studio apartments or one- or two-bedroom suites with comfortable beds, a lounge and dining area, and a well-equipped kitchen. Some rooms include a private outdoor hot tub too.
Anchorage are a part of the Southland Sustainable Tourism Project too, meaning they're actively reducing their energy and waste, conserving water and buying/consuming resources efficiently. It's always good to know that the money you spend in tourism is helping to do some good for the local environment.
And for something a bit fancy, you can't go past the renowned Fiordland Lodge, set in lush farmland 6km out of Te Anau towards Milford Sound. This five-star retreat offers generous rooms, unbeatable views and world-class service and dining.
---
Best places to eat in Te Anau
While we were travelling on a budget and normally making two meals a day in our campervan, we did get to try a few of the local eateries in Te Anau.
We LOVED the Bao Now food truck, it's in a little carpark behind the cinema and serves up loaded baos with a twist. There's vegetarian options, a brekkie option with bacon and egg, and even a venison option utilising the region's local ingredients.
Fpr brunch the Sandfly Café is super popular, and for dinner, I can recommend the Fat Duck and the Ranch. Both have varied menus with gastropub food, a great wine and beer list, and they also both show live sports games.
And for a taste of a kiwi classic, head to MIles Better Pies right next to the iSite. These winter warmers are exactly what you need on a cold day, with flaky pastry and succulent fillings for a backpacker price. I rate their milkshakes too!
---
If you're planning a trip to Fiordland I hope this list of things to do in Te Anau has been helpful! If I missed anything important let me know in the comments.
Like this blog? Pin it!