Please note this blog contains affiliate links that give me a small commission from any purchase, at no extra cost to you. I would never advertise anything I wouldn't use myself, and this commission helps Finding Alexx reach more travellers. Thank you for supporting me!
Week #16 of my 52 countries in 52 weeks adventure took me to Dublin, Ireland. I'd had Ireland on my wanderlist for a while now and I knew I wanted to explore beyond the capital city, but after a bit of research I confirmed that it was a tough to do Ireland on a budget as a solo traveller, thanks to limited inter-town public transport and pretty hefty car hire prices. So when Shamrocker Adventures reached out and invited me on an epic Ireland tour, I of course said yes!
YOU MIGHT ALSO LIKE: My ultimate Paris travel guide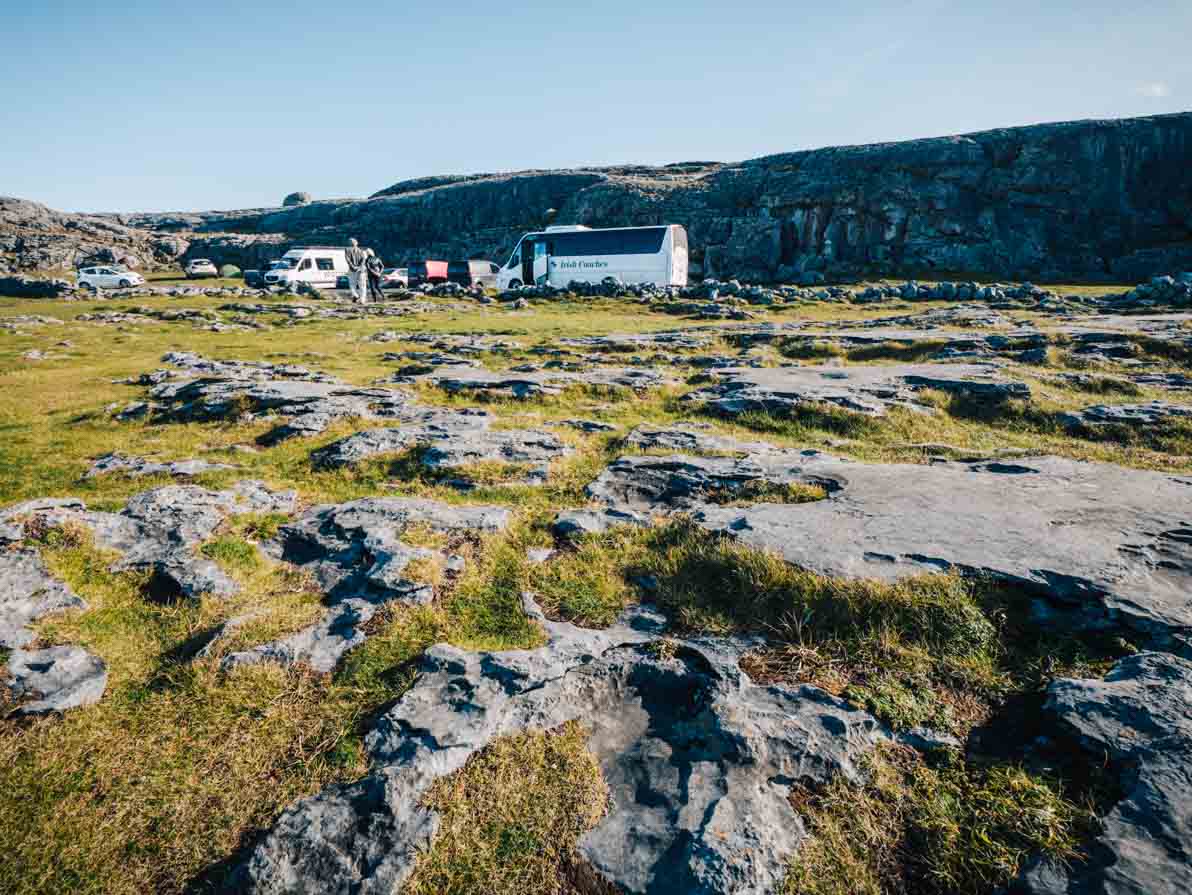 Shamrocker Adventures are an award-winning tour company that run coach tours of Ireland as well as Northern Ireland tours. They pride themselves on their 100% Irish guides, and their Ireland tours are built for budget backpackers and independent travellers. There's no upper age limit but keep in mind that most of your fellow tour-goers are likely to be backpackers between 18 and 35.
Here's a full breakdown of my experience travelling with Shamrocker on their Southern Rocker Ireland tour.
Or skip straight to: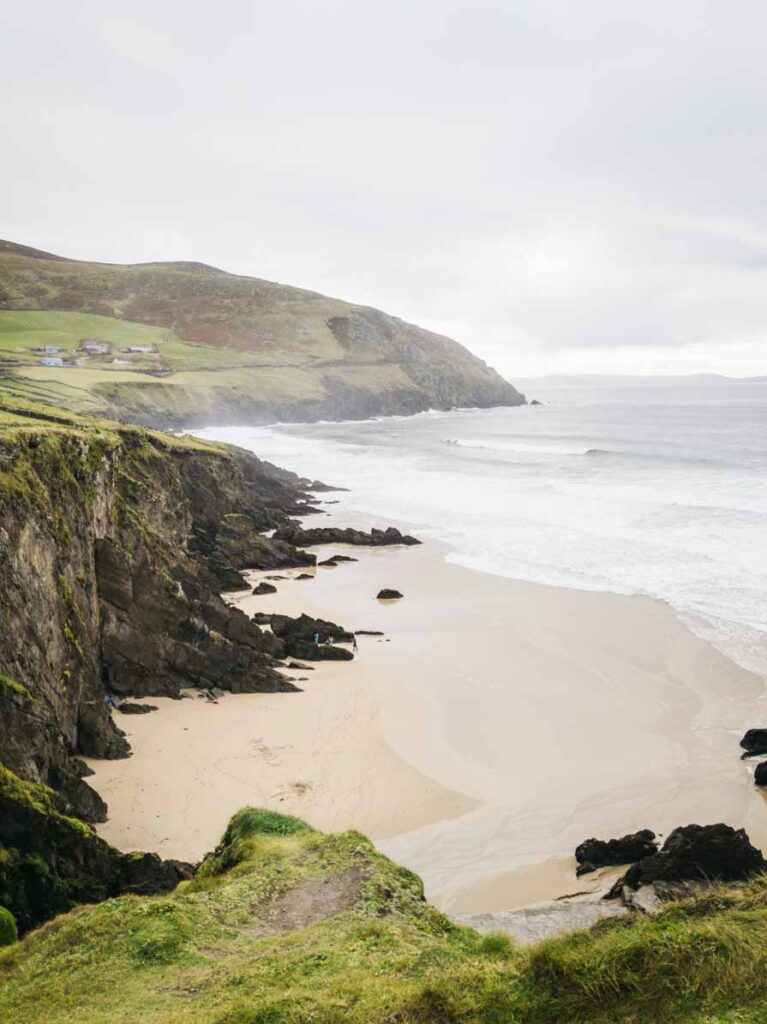 ---
The ultimate three-day Ireland tour itinerary
The Southern Rocker tour starts and ends in Dublin, with three full days and two nights included on the tour.
Day one: Rock of Cashel, Blarney Castle & Killarney
Day one started with an 8.30am meet up outside the Four Courts Hostel in Dublin, before setting off to see the Rock of Cashel, Blarney Castle and Killarney throughout the day.
Blarney Castle entrance is additional, and is about €18. Unfortunately after spending a week in Switzerland earlier in the month my October budget was absolutely shot, so I opted out of Blarney and instead wandered around the small town in the rain and then had a hot soup in the café to warm up.
I heard mixed reviews of Blarney, if you're a castle fan then it's an obvious yes and if you can afford it then it's probably worth it. But if you're really on a budget and need to prioritise where you spend your money, I'd recommend saving the €18 for a decent pub dinner and a drink in Killarney instead.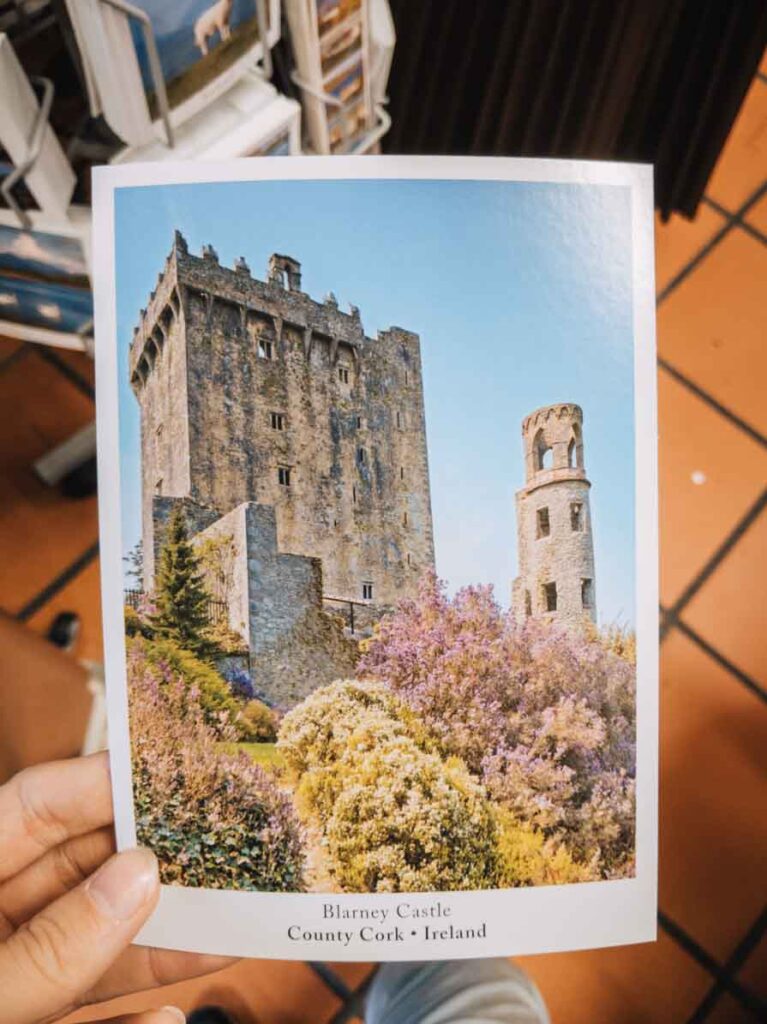 And on that note, Killarney! On the drive into the town our tour guide, Daithi, went into a hilarious monologue about what to expect when we walk into the pub that evening. I won't spoil it for anyone going on the same tour, but let's just say it'll take about 30 seconds before a local lad 'bumps' into you and strikes up a conversation. Some might say that the Shamrocker bus entering the town results in a bit of celebration amongst the young men in Killarney, as the company is known for its strong female to male ratio.
The night out did not disappoint. As a mostly solo (and budget!) traveller my alcohol intake has drastically reduced from my 'normal' life, for safety, money and avoidance of dreaded hangovers, so I was excited to have a group of friends to drink with while listening to some live Irish music.
After many, many hours of Irish covers of singalongs, then a short stint in one of the only nightclubs in town, we grabbed a truly authentic Irish meal (jokes, it was Burger King) and headed home for a few hours of sleep before the next day's adventures began. A fantastic first evening!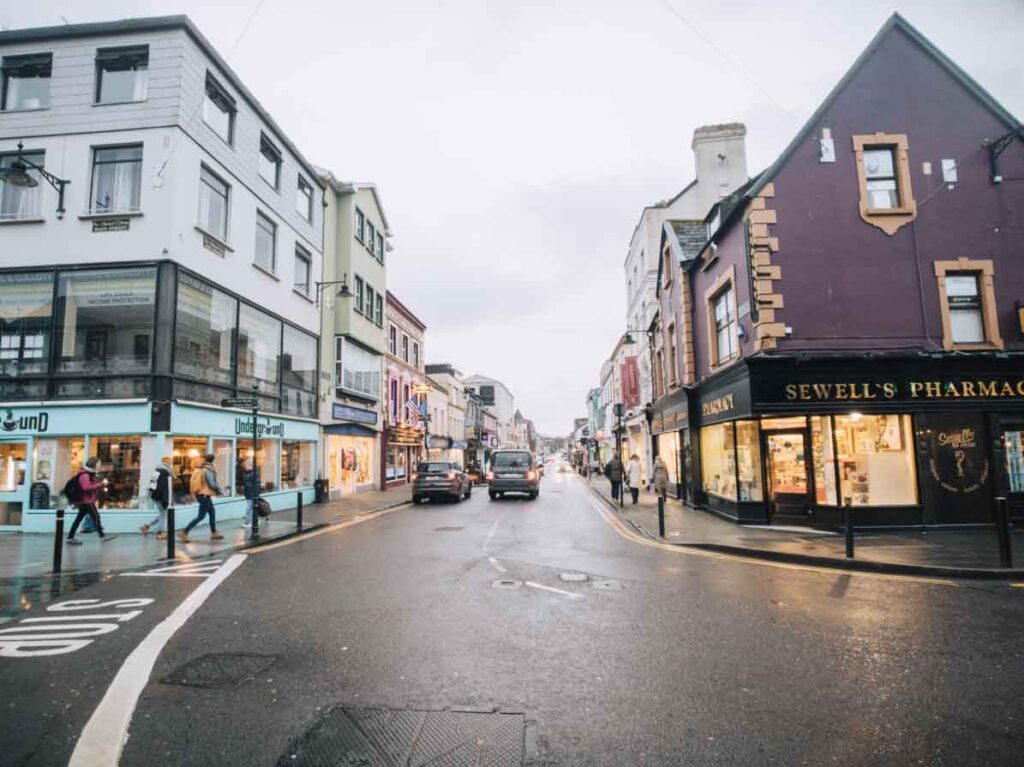 Day two: Slea Head Drive, Dingle and Ennis
The second day of the tour was packed with some of the most stunning landscapes I've ever seen. We drove along Slea Head Drive, a coastal road with insane views that get better and better as you go along. Daithi stopped at a couple of different places for photos, and we were #blessed with beautiful blue skies as the perfect backdrop behind the rolling hills and glassy water. The dream!
For lunch we stopped at Dingle, a colourful seaside town that's famous for the lone dolphin that's lived in the harbour since 1983 and loves following around the fishing and tourist boats. Locals see Fungie the dolphin on a daily basis, and there are boat tours each day with a guaranteed Fungie sighting or your money back.
Our lunch stop was short so we didn't get a chance to see the dolphin, but we were able to try some local delicacies. John Benny's pub was Daithi's suggestion and the meals looked (and smelled!) great, but I opted for a cheaper bite to eat and got a delicious crepe from a stand just a short walk from the pub.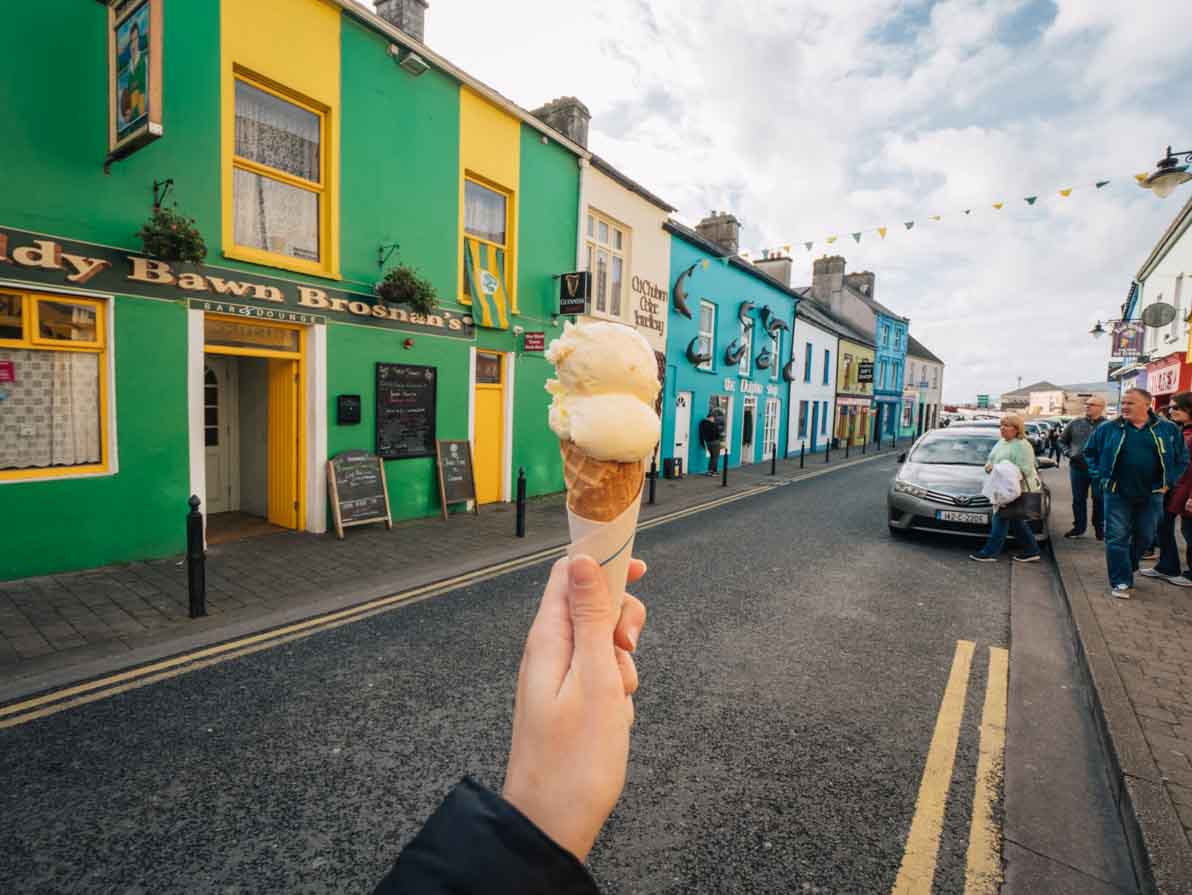 After my Nutella and banana crepe I headed up the road to Murphy's Ice Cream, one of the places Dingle is most famous for. Murphy's has been making fresh ice cream from local ingredients since 2000, and they've now expanded into Killarney, Galway and Dublin. You can taste test any flavour for free so try them all, but my favourites were Honeycomb Caramel, Irish Brown Bread and their signature Dingle Sea Salt.
After Dingle we took to the road again with some more photo stops, as well as a couple of film locations from Star Wars! Our overnight stop was Ennis, a cute town packed with plenty of pubs for food, drink and music.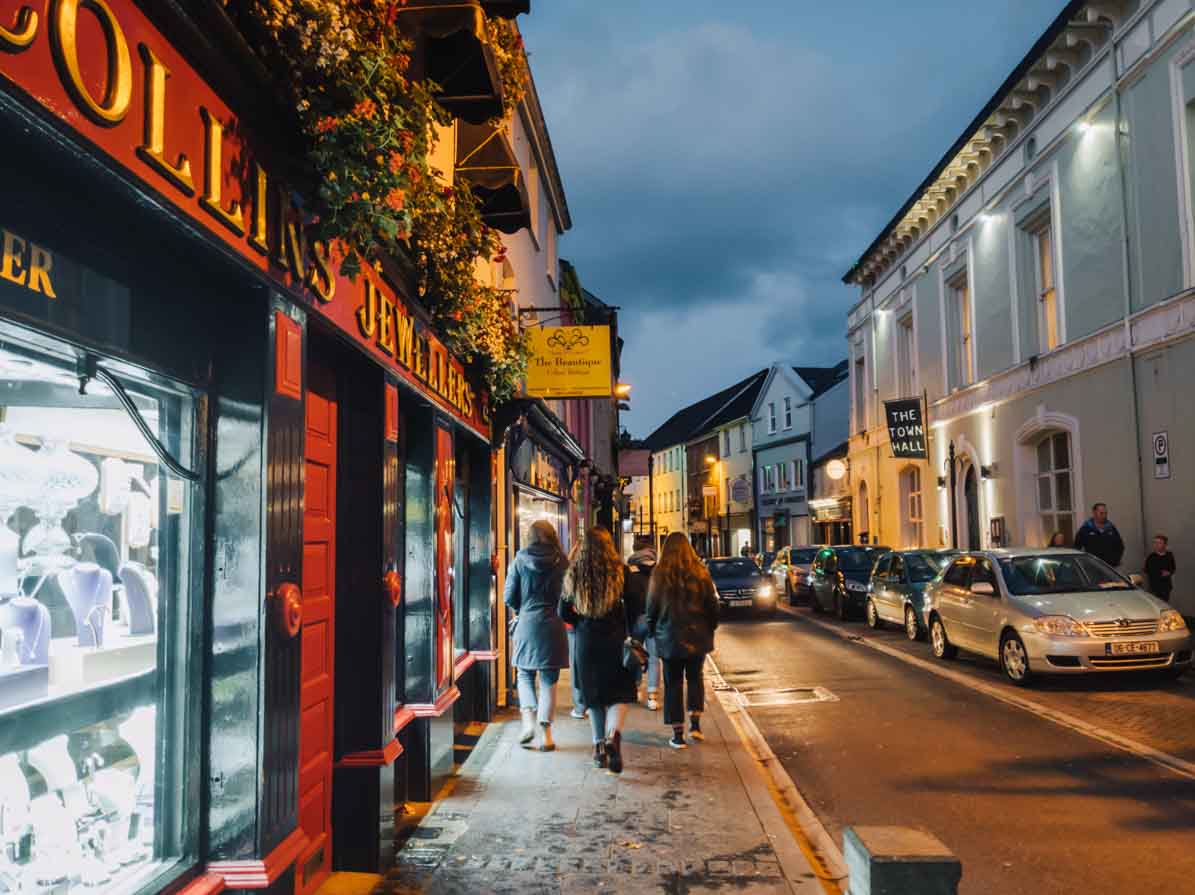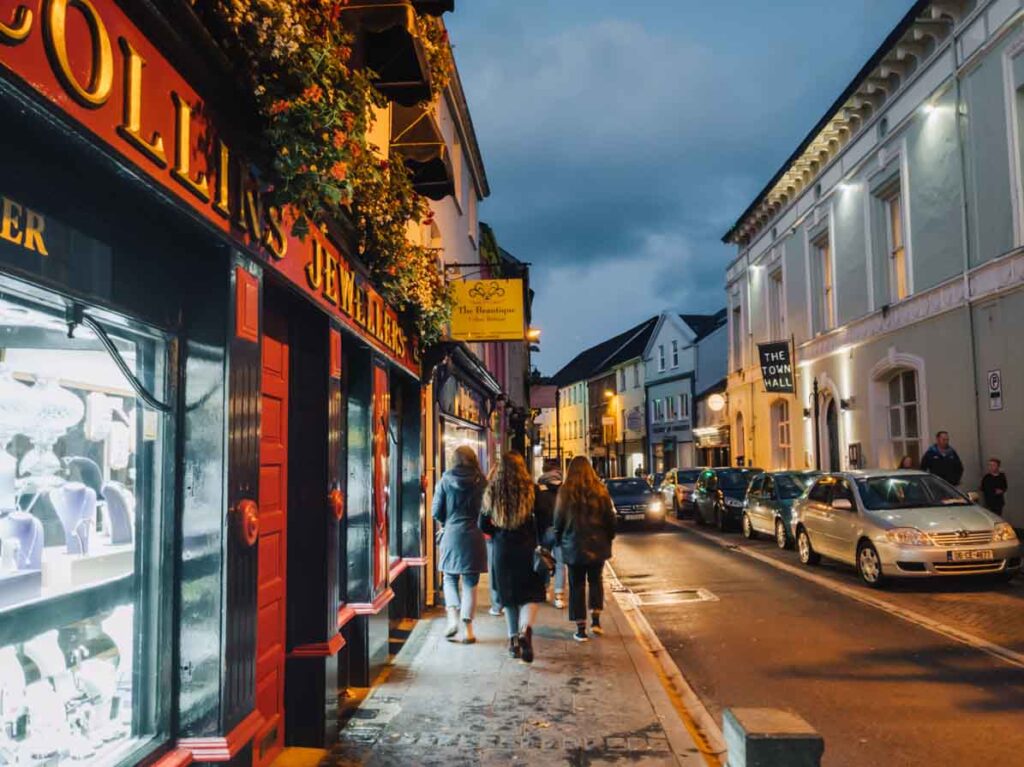 Day three: The Cliffs of Moher and Galway
The third and final day is the highlight in terms of bucket list ticks, with the Cliffs of Moher in the morning (entrance included in the tour price) and Galway in the afternoon.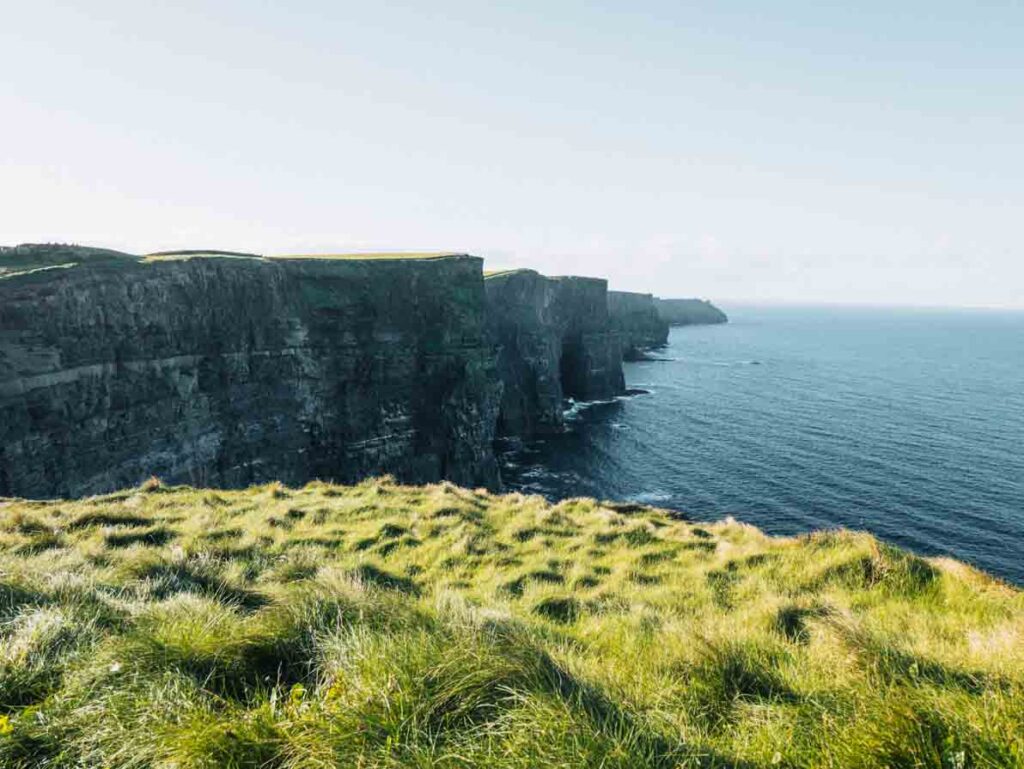 Let me just say that we were very, very lucky to see the Cliffs of Moher in weather conditions like this. And this was in October! We were told many, many times that this was almost unheard of for this time of year, and that only a couple of days before it was so cloudy you could hardly tell you were on a cliff. Just want to make sure I'm not giving anyone false expectations!
The cliffs were huge, with dramatic drop offs and some crazy views. It's a UNESCO World Heritage Site too and one of Ireland's most visited areas, which means the tour buses roll in from about mid-morning.
One of the best things about the tour was that because we stayed close by, we got there a couple of hours before the day trips from Dublin, and managed to soak in the epic views before the rest of the tourists turned up.
Please note that due to the Cliffs being, well, cliffs, you need to be safe when you visit. Don't get too close to the edge, stay on the path, don't climb fences etc. It's also a protected breeding area for birds which means no drones allowed.
After departing just in time to miss the carpark traffic, we continued the drive to Galway via some more crazy scenery. Burren (part of the same World Heritage Site as the Cliffs) has weird, wavy rocks unlike anywhere else in the country, and is an ideal photo spot if you want to show off Ireland's more unusual landscapes.
We arrived in Galway early afternoon, perfect timing for lunch. *Cue Ed Sheeran song getting stuck in your head*. And wow, how beautiful is this little city!
The only regret I had about my time in Ireland was that I didn't spend enough time in Galway, but that'll have to be for trip number two. I think an overnight trip would be the minimum it deserves, but two or three days would do it justice. The longer Shamrocker tours all have two nights in Galway.
There's plenty of eateries to choose from in Galway, from pubs to market stalls to hipster-esque cafés, but there are two places particularly worth a mention. The first is Dough Bros, a pizzeria famous for their unique pizza menu which uses loads of local ingredients. I tried to go here but the line was out the door (it was 2pm on a Sunday mind you) so decided to leave that for my next trip.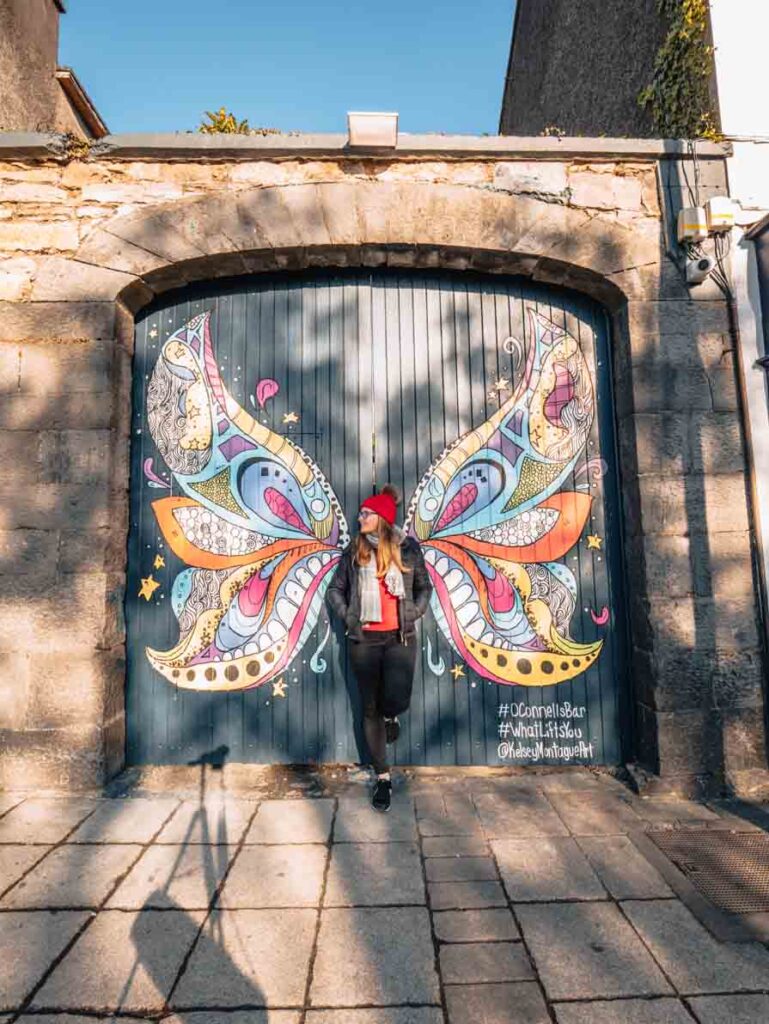 The second Galway food shout out I've got to give is to the crepe stand at the Sunday market! I paid €6 for a mushroom, cheese and pesto crepe and WOW it was one of the best crepes I've ever had. Which is saying something, because I reckon I've had hundreds.
After Galway, we jumped on the bus and drove for a couple of hours until our final stop back in Dublin.
---
Where do you stay?
The tour includes two nights accommodation in dorm rooms at hostels. Both of the hostels we stayed at were basic but decent, in good locations close to pubs and shops and had full kitchens if you want to cook your own food.
The hostel in Killarney had 4 and 6-bed dorms with private bathrooms, and our Ennis hostel had 6-bed dorms with shared bathrooms. Both hostels provided linen but you had to rent a towel for €1 at each place.
There's also an option to upgrade to a private room when you book the tour, dependent on availability.
---
How do you get around?
Our tour group was small (only 15 people) as October isn't such a busy month, and our coach could fit more than twice that, so we had two seats each! The bus was really new and comfy, with seat belts, USB chargers and WiFi.
---
And who's in the driver's seat?
Shamrocker tours have driver/guides who are Irish locals, so you get a truly authentic experience on your trip. Our guide, Daithi, was an absolute legend! He was super knowledgeable about everywhere we went, had loads of hilarious stories and had great recommendations for pubs and restaurants too.
---
Why should you do a tour in Ireland?
The majority of my current travels are totally solo, which I mostly love, but solo travel isn't easy in every country. Dublin solo is totally fine, but to explore outside of the main cities and to really enjoy the drives, stop for photos and discover cute pubs in small towns you really need to either have your own car or jump on a tour.
An Ireland road trip is absolutely up there on my to do list for future travels, but paying for a rental car by myself and then driving alone for three days was way less enticing than travelling with an Irish guide and a bus of ready-made travel buddies.
---
And what are the negatives about doing a tour?
But you've got to remember there are cons of any different travel style. I really, really loved the Shamrocker tour, but the problem with tours in general is that you are limited in terms of free time and going off course.
There were a couple of places close to our stops which I would have loved to add on if I was travelling alone with my own transport, but instead I've just added those to my list for when I return!
---
The final verdict on Shamrocker's Southern Rocker Ireland tour
I would absolutely recommend this tour to anyone coming to Ireland as a budget traveller or a backpacker. It was a fantastic way to tick of some of the country's major hot spots, experience authentic Irish pubs and music, and as an added bonus we had an awesome group of travellers from Australia, NZ, Costa Rica, Germany and the US.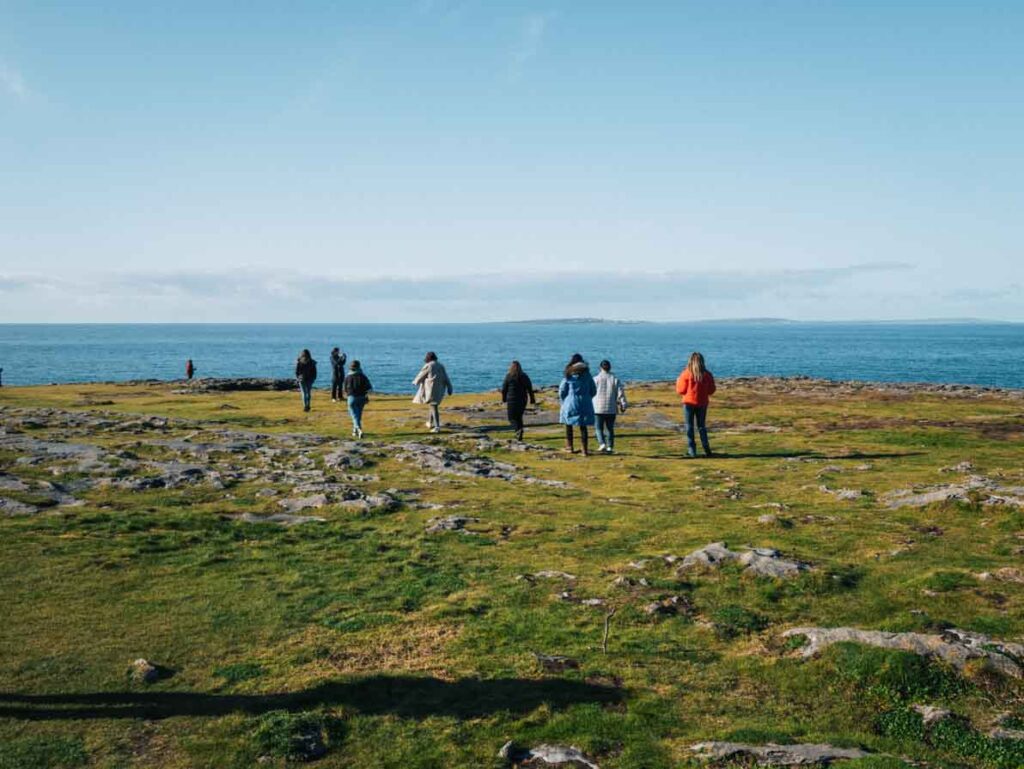 If you've got more time I would strongly recommend considering the five day Ireland tour (the Celtic Rocker) or the seven day tour (the All Ireland Rocker) just to get a bit of extra time in Galway, or if you want to add Northern Ireland to your itinerary you could go for the Giant's Rocker.
---
Where to stay before and after the Ireland tour
All Shamrocker Adventures tours depart from the Four Courts Hostel. A couple of people from my tour spent a night at the Four Courts before the tour but said they weren't too impressed with the rooms or facilities, although it is obviously an easy option for the 8.30am start.
We were also told that the area can be a little dodgy, partly due to a drug clinic next door to the hostel, and that there have been a couple of instances where bags have been stolen from the footpath while travellers are on their phones or saying goodbye to their tour mates.
It's worth noting that Dublin isn't the safest of cities in any case, but as a solo female traveller it's important to me to mention anywhere that's particularly known for crime so you can make an informed decision of where to stay.
YOU MIGHT ALSO LIKE: How I can afford to stay at world-class hotels without blowing my budget
I spent five nights in Dublin, split between three hostels. The first hostel was My Place, and it was, in a word, a sh*thole. Don't stay here!
I actually booked it knowing it was crap but there was a pricing error on Booking.com and I got it for €8 a night for a bed in a 6-bed dorm, which is unheard of in Dublin. There was no kitchen (not even a fridge), the showers were like a dungeon and the mattress springs woke me up every time I moved.
The other two hostels were a much more positive story! I spent a night at Garden Lane in the old neighbourhood of the Liberties, and then two nights after my tour at Gardiner House, their sister hostel. Both hostels were comfortable, social and had free breakfast, as well as full kitchens for guest use.
Note that Dublin accommodation is expensive, so expect to pay at least €15-€25 a night in the shoulder season.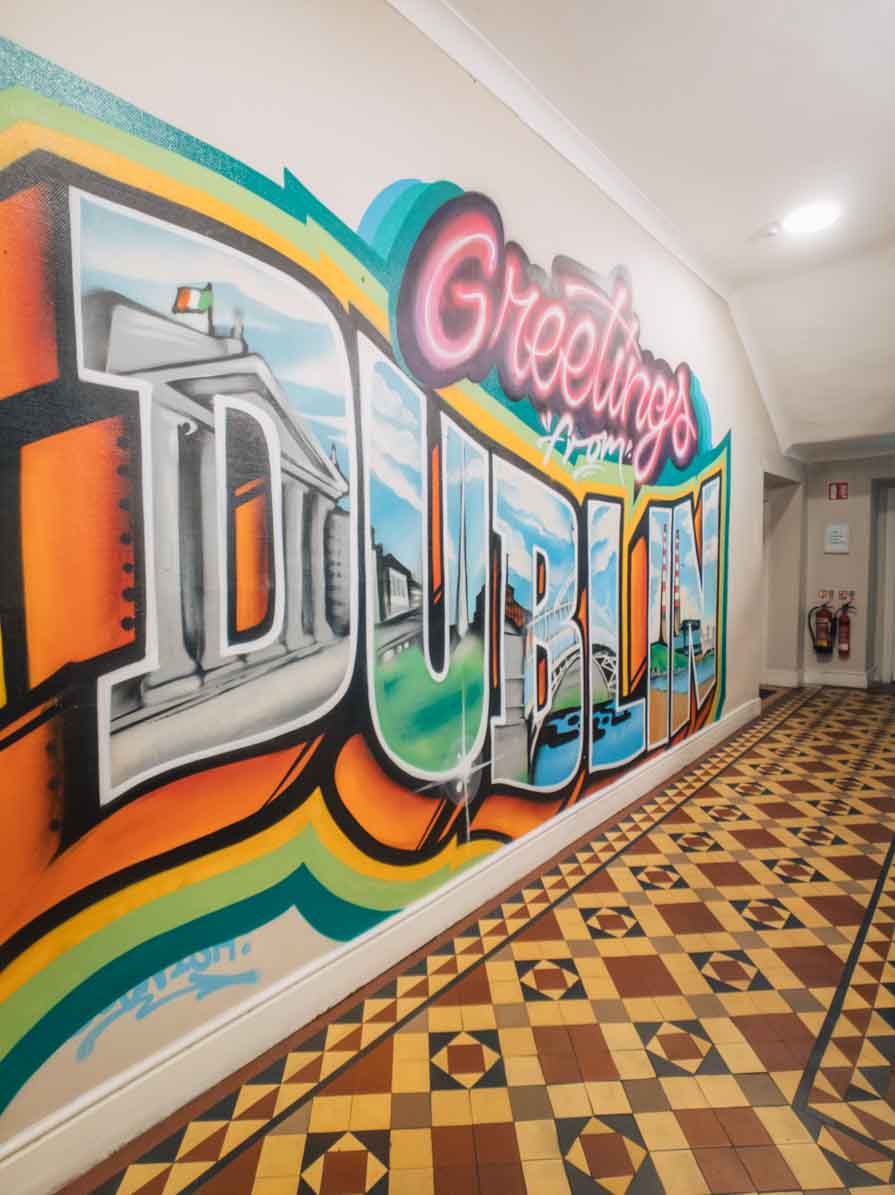 ---
Unusual things to do in Dublin before or after your tour
If you've got a weekend in Dublin before or after your Shamrocker tour, there's loads of epic things to do, unique places to see and delicious things to eat to keep you entertained.
The usual tourist activities are an obvious must-do, like visiting Trinity College's Old Library, doing a tour of the Guinness Storehouse and grabbing a pint or five in the Temple Bar neighbourhood.
But if you're looking for something a little different, there's plenty of off-the-wall ideas for your Dublin itinerary.
Foodies can't miss the Secret Dublin Food Tour, the most filling food tour I've ever done. We had more meal stops than I can remember, including a traditional Irish breakfast, whiskey tasting, pub lunch, fish and chips, cheese and cold cuts, and ice cream!
If you're a history buff, the EPIC Irish Emigration Museum is fascinating and gives a detailed insight into the country's history. For a darker perspective of Dublin's past, there's haunted bus tours and night walking tours around the city too.
Keen to see another part of the country for a day? Book a day trip into the Wicklow Mountains, visit Howth on the coast or even cross the border into Northern Ireland to see the Giant's Causeway, Carrick-a-Rede Rope Bridge or beautiful Belfast.
Looking for somewhere to stay in Dublin? Check out all the hotels and apartments on Booking.com right here, and don't forget to sort by 'review score and price' to see the best value options first, or check out the best hostels in the city on Hostelworld.
I hope this has helped you decide on your Ireland tour or itinerary! If you've got any more questions flick me a comment and I'll get back to you 🙂
Like this blog? Pin it!
Read more about my 52 in 52 adventure here, see all of my blog posts from the trip here, or check out my Instagram @findingalexx to see all of my travel photos.
---
All the basic details from my big 52 in 52 trip:
How do you find your flights? Skyscanner! I use the Everywhere tool to find the cheapest place to fly to each Tuesday
Do you fly every week? Not every week no, once I have the destination I check trains and buses to see if there's any other transport options aside from flying. If so, I usually book these using the Trainline app.
How do you book your accommodation? I book all my hotels, hostels and apartments on either booking.com or Hostelworld.
Do you have travel insurance? YES, I always travel with travel insurance and you should too. I'm insured for an annual policy with Worldcare NZ.
Do you offset your carbon credits? I sure do! I always offset when I book if the airline gives me the option (Ryanair does), and I also offset all my flights using Co2nsensus.com.
What luggage do you travel with? I travel with a 75cm Samsonite Cosmolite suitcase, a matching Samsonite Cosmolite 55cm cabin luggage hardcase, and a cheap laptop backpack.
What camera do you use? You can see the full list of what's in my camera bag right here.
What laptop do you use? I have a super portable HP Spectre x360 13.3″ laptop, which is an absolute dream to travel with.
For more FAQs about my 52 in 52 trip, see this post.
Huge thanks to Shamrocker Adventures for hosting me on their Southern Rocker tour, and to Gardiner House Hostel and Garden Lane for inviting me to stay with them in Dublin. As always all opinions are my own and are based on my personal experience.