Hey friends!
So stoked that you're here because it probably means that you're planning an adventure 🥰 And no matter what stage of trip planning you're at, I've got some super handy tips and tricks that will help you have the absolute time of your life while exploring.
If this is your first time visiting my little slice of the internet, you probably don't know much about me. For my full origin story you can head over to my About Me page, but here's a super quick elevator pitch about me and what I do.
I'm a Kiwi travel blogger, photographer and content creator, and this is my full-time job. Yes, travel content creator is a real job! Pre-blog, I spent six years working in marketing for a global travel agency in both NZ and London, getting the lay of the land (aka the tourism industry) before deciding to take a leap of faith into full-time digital nomad life.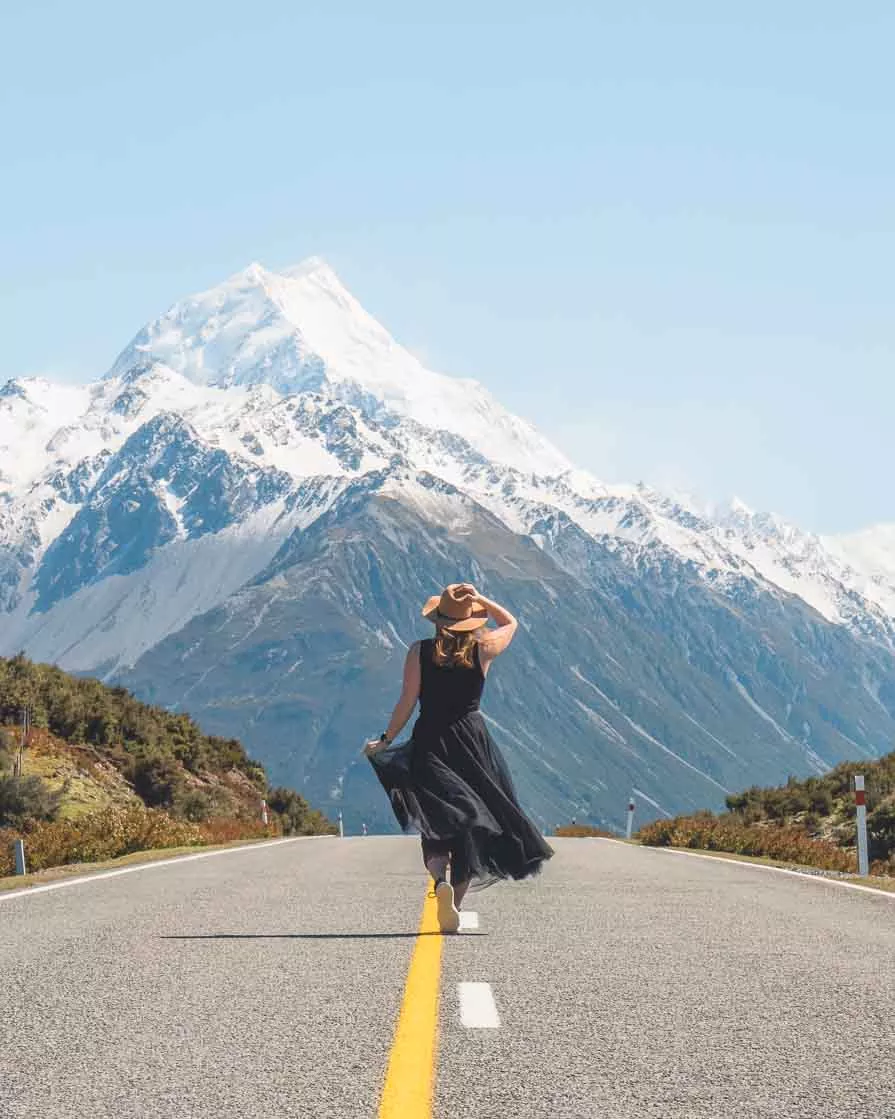 I've been fortunate enough to have visited 59 countries, including three that I've lived in (USA, UK and New Zealand), 44 countries I visited solo, and 39 that I went to on a whirlwind round the world solo adventure where I visited a new country every week based on the cheapest flight that Tuesday. Am I crazy? Yes. Was it amazing? Also yes. You can read more about my 52 in 52 project here.
A decade of solo travel has given me more than I could ever dream of. I've had so many epic adventures and hilarious misadventures that I could write a series of books, I have detailed itineraries and travel guides for cities and countries all over the globe, and I've got an endless collection of tips, tricks and hacks to help you make the most of your time and money on the road.
Finding Alexx is here to help make travel easier and more fun for people just like you. What started as a way for me to share my travel suggestions with friends has blossomed into one of the most relatable, honest and authentic sources of travel inspiration and information for young women* around the world.
*I speak about helping out young women and solo female travellers a lot, because I am one! You do not need to be young to enjoy Finding Alexx (what even is young anyway?), you don't need to travel solo, and you don't need to identify as a woman. While I do have content specifically written to help young solo female travellers, much of what I write will be helpful of travellers of any age or gender, whether they're travelling solo, with friends or with family.
So without further ado, here are some helpful resources for each stage of the travel planning process.
---
But first, get to know me
Want to learn more about me and my travels? Follow along on social and join the Finding Alexx community!
Follow me on Instagram @findingalexx >>
Follow me on TikTok @findingalexxtravel >>
And sign up for my email newsletter to hear about my adventures each month 👇🏼
I also have a Patreon account, where I share extra travel tips, destination info and more for only $3 per month, and a bunch of creator-focused content for only $5 per month. You can join me on Patreon here >>
---
Step one: Get Inspired
So you want to travel? Great! Now you've got to pick when and where.
This is the hardest part of the planning process for me, I get major Analysis Paralysis so making decisions isn't my strong suit. Hence why I travelled based on the cheapest flight for nine months straight 🙃 major cop-out, I know!
If you're still tossing up what type of adventure is next for you, here are some articles that might help:
Can't decide where to go? Leave it up to Skyscanner's Everywhere tool
---
Step two: Start Planning
Once you have an idea of where you want to go, it's time to lock in some details. Booking a trip can be daunting, especially if you're new to travel, but I have booked plenty of trips and have lots of helpful tips to share with you to make it easier.
There are a bunch of things to consider as you start making concrete plans, so here are some articles that tackle everything from booking flights to finding funky places to stay to
15 must-know tips for finding cheap flights
My #1 tip for staying at fancy hotels without breaking the bank
10 tips to get you the best deal on accommodation
The best travel websites to use to book your trip
Why you need travel insurance for any international trip
10 things to check before booking a trip
How to choose a good hostel
How to make the most of your annual leave each year
How to travel when you've got a full-time job
10 reasons to go on a group tour
---
Step three: Know Before You Go
With your plans locked in, there's some final prep to do before your trip.
15 packing tips for over-packers (like me!)
17 helpful tips for travelling with carry on only
Safety tips for solo female travellers
What's in my camera bag?
The best travel bags for 2023
What to pack for a Round the World trip
How to pack for a conservative country as a female traveller
Long-haul flight essentials
Travel tips for first-time travellers
---
Step four: Make Your Time and Money Go Further
Hell yes, the time has come! The admin is all out of the way and now you're about to hit the road for your own epic adventure. Here are some helpful guides that will ensure you get the best bang for your buck in terms of time and money.
The ultimate guide to budget travel
15 tips for making the most of your time on a short trip
How to deal when things go wrong on a trip (and they will!)
Money-saving tips for campervan road trips
How to have a luxury trip on a budget
I've also got a bunch of photography tips to help you capture your adventure, whether you're an Instagram natural or a complete beginner.
How to plan a photography trip
15 travel photography tips for beginners
10 phone photography tips
What's in my camera bag?
---
Step five: Travelling Responsibly
Leisure travel is a privilege, not a right, and as travellers we have a responsibility to minimise any potential negative impact on any destination we visit, the people we come across, and the planet as a whole.
It's also super important to remember that responsible travel doesn't just mean being eco-friendly. Minimising your carbon footprint is key, but so are things like respecting cultures, spending your money in a way that benefits the community, dealing with kids and responsible photography. And with a pandemic still ravaging many countries, responsible travel is more important than ever.
Travel companies with the best responsible travel policies
Responsible travel photography: what does it mean?
How to travel responsibly during a pandemic
---
Step six: Travel for longer
Let's be honest, the worst thing about travel is when you come home and have to unpack, restock your fridge and head back to your desk. But if you're considering giving up your 9-5 for an extended trip, the digital nomad life or living abroad, these articles might help:
10 signs it's time to move abroad
The ultimate guide to moving abroad
15 different ways to travel while working
Things nobody tells you about being a travel blogger
How to start a travel blog
20 different jobs in the travel industry
15 digital nomad must-haves
---