Looking for somewhere to visit now that travel is finally back on the cards but still need to stick to a tight budget? If you're keen for a budget-friendly adventure, here are twelve cheap countries to visit around the world in 2023 and beyond.
We all know that travel can be expensive, and I've had countless conversations with friends and family who say they don't travel because they just can't afford it.
But what if I told you that many countries around the world are cheaper than your usual day to day life, and you could even make money by going on holiday if you sublet your room or rent out your house while you're away?
While a classic European adventure might cost $100s a day, and a luxury resort in the Caribbean is going to take a significant chunk of your savings, there are plenty of incredible bucket-list-worthy destinations perfect for budget travellers.
So from tropical island paradises through to underrated cities, here are 12 of the cheapest countries in the world to travel to.
Summary of the best cheap countries to visit
Cheap countries to visit in Asia: Vietnam, Cambodia, Laos, the Philippines, India, Sri Lanka, Nepal
Cheap countries in Europe: Bulgaria, Romania, Estonia, Latvia, Croatia, Bosnia, Turkey, Portugal, Poland
Cheap countries to visit in Latin America: Mexico, Guatemala, Ecuador, Nicaragua
Cheap countries to visit in Africa: Morocco, Egypt, Kenya
Cheap countries to visit in Australasia: Fiji, the Cook Islands
---
12 cheap countries to visit for budget travellers
Disclaimer: I'm basing these daily budgets on proper budget travel, like shared hostel rooms, public transport and eating local food. These prices don't take into account any additional activities or inter-city travel but they should give you a basic idea of the cheapest possible way to travel in these different destinations. All prices are in USD.
Vietnam
Daily budget: $15-20USD
Vietnam is my absolute top recommendation for travellers on a budget looking for a cheap destination in Asia, because your money goes so far in this slice of the world.
If you're really looking to keep it cheap and cheerful, you could spend as little as $2.50USD on a hostel dorm bed, $3-$5 for market food or local restaurant meals, and $2-4 on Grab bikes to get around the city. That leaves you with a couple of bucks for a local beer (less than $1) or a classic egg coffee ($1.20-$1.50).
If your budget stretches a little further, you could easily upgrade to a private hotel room and include some inter-city buses or trains and still keep your trip under $50USD per day.
I even stayed at an overwater bungalow on the island of Phu Quoc in south Vietnam for only $65USD per night, including breakfast! This is insane, overwater bungalows in Tahiti, the Maldives and even Fiji usually cost in the higher hundreds or into the thousands, so getting a room for two people for less than $35 per person is just crazy.
Vietnam must-dos:
Do a boat cruise around Halong Bay or the nearby Bai Tu Long Bay (cheapest options start from $60USD for 2 days/1 night including meals)
Go snorkelling in the marine reserves around Phu Quoc Island
Hire a bike and ride along the rice paddies through Ninh Binh and Tam Coc
Explore the Ancient Town of Hoi An and get some new tailored outfits for your wardrobe
Read more: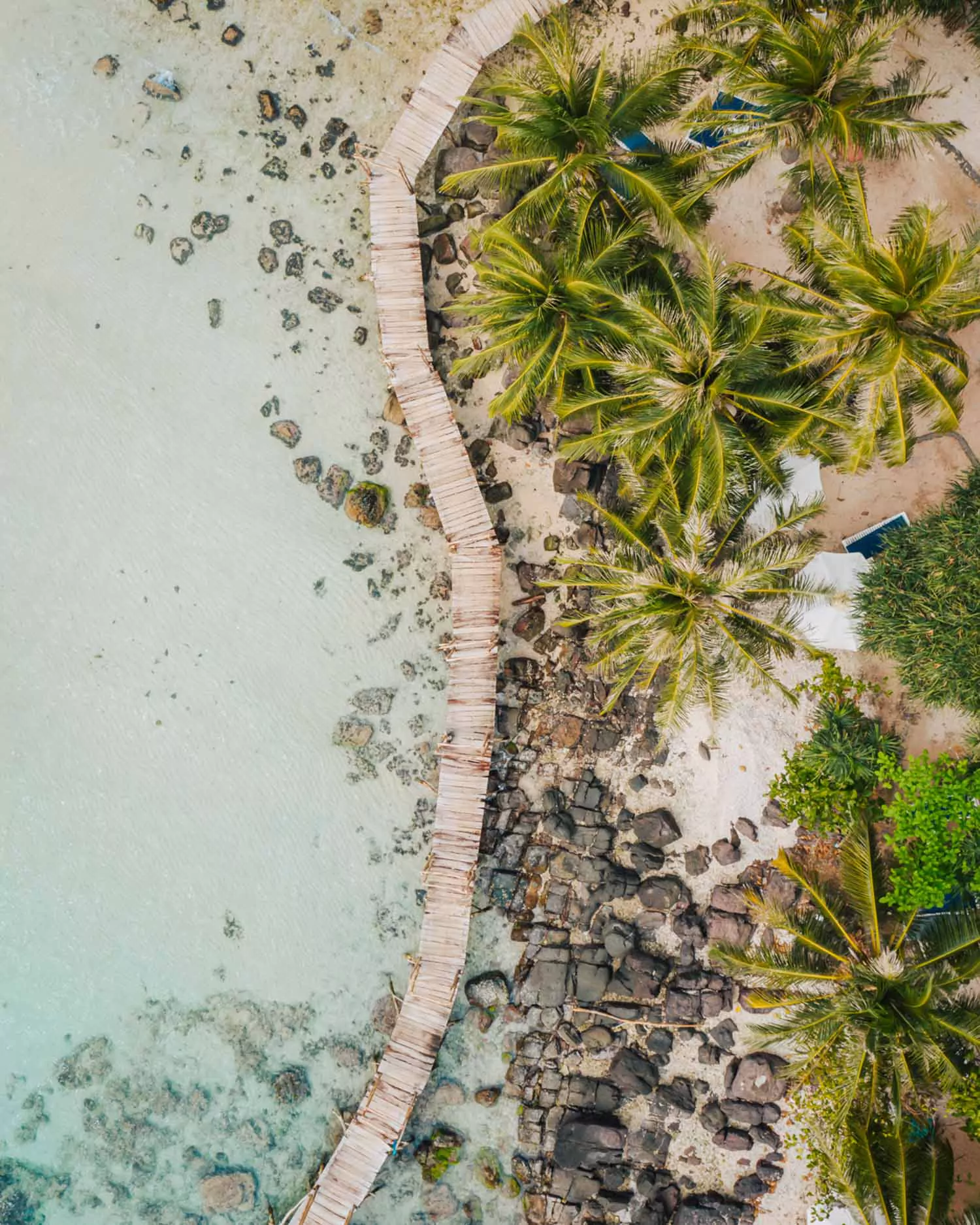 ---
Cambodia
Daily budget: $10-20USD
One of the cheapest countries in the world for sure, Cambodia offers brilliant value guesthouses, local food and bucket list cultural experiences.
Similar to Vietnam, you could find hostel beds or guesthouses from $2-5USD per person, or a cheap hotel room from as low as $10. If you want to treat yourself, you could get a stunning five star hotel from $50-60.
Food in Cambodia is the easiest way to save money, you could easily eat at street food stalls for as little as $1-2 per meal, or a restaurant meal with a local beer might be $5-7.
Transport is cheap, motorbike hire is around $4-5 per day (check your insurance policy to make sure you're covered), a bus from Siem Reap to Phnom Penh (about six hours) is $11, or you could fly between the two for $40-50 to save time and comfort.
Cambodia must-dos:
Explore the ancient city of Angkor Wat ($37USD for a day pass, $62 3-day pass or $72 for a 7-day pass)
Siem Reap cooking class ($25)
Spend some time on Koh Rong, a stunning island off the southern coast (ferry is about $25 return from Sihanoukville) or for a cheaper hidden gem option, ferry from Kep to Rabbit Island ($12 return)
---
Indonesia
Daily budget: $20-30USD
A classic destination for travellers on a budget, especially those from Australia and New Zealand, Indonesia offers excellent bang for your buck. The main tourist hot spot in Indonesia is obviously Bali, and the island truly has options for any travel budget, from penny-pinching backpackers through to those looking to spend up large.
The cheapest hostel options in Bali start from $2.50USD but you'll probably be in the less touristy suburbs for that price. If you want to stay in the busy areas like Canggu, Ubud or Seminyak, hostel beds at a decent hostel will start from $5 or so, or $8-$10 can get you a pod-style bed at a funky hostel with a swimming pool. Yes please!
For a private room expect to pay $12-15, and if you're travelling with friends consider getting a private villa, you could easily find a two bedroom villa with a pool for $30-40 a night.
Outside of Bali, if you're visiting other islands like the Gilis, Nusa Penida or heading over to the Komodo Islands in Flores, prices are slightly more expensive and hostels start from $6-$10 per bed.
If you want to save money, local food is your best bet and you could eat at a warung (local café) for $2-3 per meal. Eating out at the Bali brunch hot spots or western-style restaurants will still be cheaper than prices at home though, starting at $5 for a breakfast/brunch meal and around $8 for dinner.
Indonesia must-dos:
Visit beyond Bali. Ferries to Nusa Penida start from $16 one way or to the Gili Islands expect to spend at least $45 one way.
Hire a driver for the day and explore the island. We hired a van and driver for seven hours for five people and it was only $50 total!
Wander around Ubud's Monkey Forest, $5.50 for adults
---
India
Daily budget: $15-20USD
India is one of the cheapest countries in the world, and it's the cheapest country I've ever visited personally. I was travelling on a modest budget when I spent two weeks in India and I could still afford LOADS of good food, decent hotels and private guides in some cities!
Accommodation ranges from $2-$8 if you're happy to stay in a dorm, or private rooms in a guest house or hostel start from $8-10. You could get a nice hotel room in many of the main tourist destinations for as little as $15-$20. In Delhi I stayed at the cheapest hostel I've ever stayed in, it cost me $2NZD (that's about £1 or $1.40USD) for a bed in a four-bed girls' dorm. It wasn't the flashest hostel in the world but it was comfortable!
My favourite thing about India is the food, you can enjoy a traditional thali (a large platter with various curries, roti and rice) for between $1-2. Apparently thalis are often all-you-can-eat, and you can top up on your favourite curries once you've finished one of the plates. I wouldn't know though, it's always too much food for me and I struggle to finish it! If you visit a more formal restaurant, expect to spend $5-10 for your meal, or for street food you can get curries or sweet treats for much less than a dollar.
Transport in India is very cheap, with overnight trains costing as little as $5-20 depending on the class you want to ride in. As a solo female traveller in India I wasn't too keen on the overnight trains and instead I collaborated with Kalka Travels, a company who offers private drivers for multi-day trips and who are rated 5/5 on TripAdvisor.
Private drivers start from about $30USD per day for a four-person car with air con, which includes gas, driver meals/accomm, and road taxes. This is incredibly low when you take into account the driver's daily rate, so if you go down this route please make sure you tip appropriately. A little money can go a really long way in India!
India must-dos:
The Taj Mahal, obviously. A ticket into the Taj Mahal grounds is just over $13USD and if you want to go inside the mausoleum (the building itself) it'll cost about $16.50 in total.
Entry into various palaces and temples will cost anywhere from $2 to $15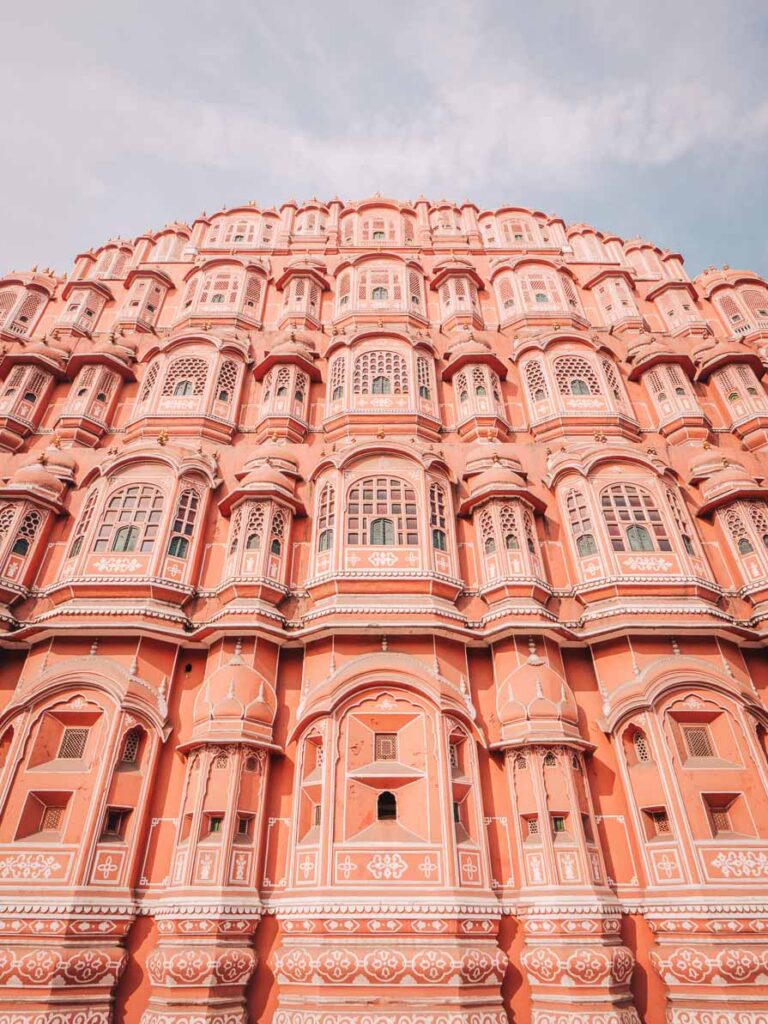 ---
Turkey
Daily budget: $30-40USD
Another one of my all-time favourite countries for budget travel, Turkey is a great option for UK-based travellers looking for somewhere cheap to visit that's not too far from home.
Hostels in Turkey aren't quite as cheap as those in Southeast Asia and India, but they're cheaper than Western Europe. You could get a bed in a hostel dorm from $7-$10USD in most major cities, or for a basic private room expect to pay from $12-$20 depending on location.
Pensions are very common in Turkey and are a great way to get a more local experience for a low price. A pension is a term used throughout some European countries that refers to family-run B&B style accommodation, basic with minimal facilities but always clean, tidy and comfortable. Fancy hotels can cost anywhere from $50 a night through to the hundreds.
If you eat at local restaurants, you could spend as little as $3 on a full kebab meal with a drink, or between $5-10 for a more formal sit down meal.
Public transport in Istanbul is cheap with single rides priced at only $0.40, and inter-city transport starts from only a few dollars depending on the type of bus you want to take.
What will push your travel costs up in Turkey is activities, depending on what is on your Turkey bucket list. A hot air balloon flight in Cappadocia is between $150-$250, entrance tickets to landmarks are generally between $10-$20, and a day cruise in Fethiye will set you back around $60 minimum.
Turkey must-dos:
Watch the hot air balloons light up the sky at sunrise in Cappadocia. If you can't splurge on a ride, watching it from your hotel balcony is still magical!
Get a history lesson while visiting places like Ephesus, the Hagia Sofia, Troy and Pergamon
Wander through Istanbul's Grand Bazaar
---
Romania
Daily budget: $30-40USD
If you're looking for the cheapest countries to visit in Europe, Romania is a great place to start.
Accommodation in Romania is definitely on the cheaper end of the scale for Europe, with hostel beds starting from $10-15 and budget private rooms from $20. For a nice hotel or an apartment with self-catering facilities expect to spend upwards of $40 a night.
Local food is pretty hearty, which is great for budget travellers who need to be filled up for cheap! You can get soups, stews and sausages as a full meal from $5-6, or a restaurant visit might set you back $12-$15 for a couple of courses and a local beer. If you shop at cheap supermarkets and local fruit & veggie markets and stayed somewhere with kitchen facilities you could save a bit of money by self-catering.
Inter-city buses are a cheap way to get around generally cost $2-4 per hour, and trains are a budget-friendly option too.
Romania must-dos:
Hit the hiking trails! There are plenty of walks for travellers of all fitness levels in Romania, like the Piatra Craiului Mountains, Bucegi Mountains and Făgăraș Mountains
Visit Bran Castle, the castle that inspired Bram Stoker's version of Dracula
See the most stunning bookstore in the world, Cărturești Carusel, in Bucharest
---
Portugal
Daily budget: $50-60USD
On the upper end of the "cheap destinations" scale, Portugal is a brilliant budget travel destination for holidayers who want an easy trip without worrying about the credit card bill, and it's much cheaper than its fellow Western Europe neighbours like Spain, France and Italy.
You'll pay about $13-17 for a hostel dorm bed or $30-40 for a basic private room, or for a nicer hotel you might pay anywhere from $70 to $120 for the cheaper options.
If you are keen to eat at local eateries, a multi-course and glass of wine will generally be between $10 and $15, and the more popular restaurants in tourist areas might set you back $20 for a meal and drink. Make sure you leave room for a pasteis de nata, a traditional Portuguese egg tart, usually priced at around $1.10 each or save some money by buying a five pack (which you know you'll eat!).
Lisbon and Porto are pretty easy to get around by foot so I'd recommend staying centrally to avoid needing public transport, but a day pass for the metro and trams in either city will cost around $6-7USD.
Portugal must-dos:
If you fancy yourself as a bit of a foodie, it's absolutely worth spending some of your travel money on a local food tour. I did one in Porto and got to try all the iconic dishes, from the pasteis de nata to other pastry treats to grilled sardines to a Francesinha.
Go wine tasting in Douro Valley
Beach hop in the Algarve region
---
Poland
Daily budget: $25-30USD
Poland was one of my very first solo trips when I was living in London, I managed to score RyanAir flights to Krakow for only £13 ($17USD) return 😱 and the cheapness didn't cost there, I had a four day visit and spent less than £100 ($130) all up.
A hostel bed will cost between $6-12, a private room with a shared bathroom is around $16-20, and a private room with en suite should set you back $20-25 on the lower end of the scale. If you want a nice hotel or apartment you can expect to pay from $40 up to $100 a night.
Like Romania, Polish food is hearty and cheap! Think dumplings, stews, meat and more, with milk bars (local eateries) serving up decent sized dishes for $7-8, or more formal restaurants offering a three course meal and beer/wine for $15-20. If you can live off bread and cheese like I can, you'll love a zapiekanka! This is an open-faced baguette topped with mushrooms, cheese and other toppings, and you can get them from street food stalls for less than $2.50 and they're so huge, they'll keep you full for a while.
Poland must-dos:
Wander through the colourful old town of Warsaw
Visit the super unique Wieliczka Salt Mine
Do a day trip out to Auschwitz, I highly recommend going on an organised tour so you can learn about the history from a local guide, there are loads of options running from Krakow.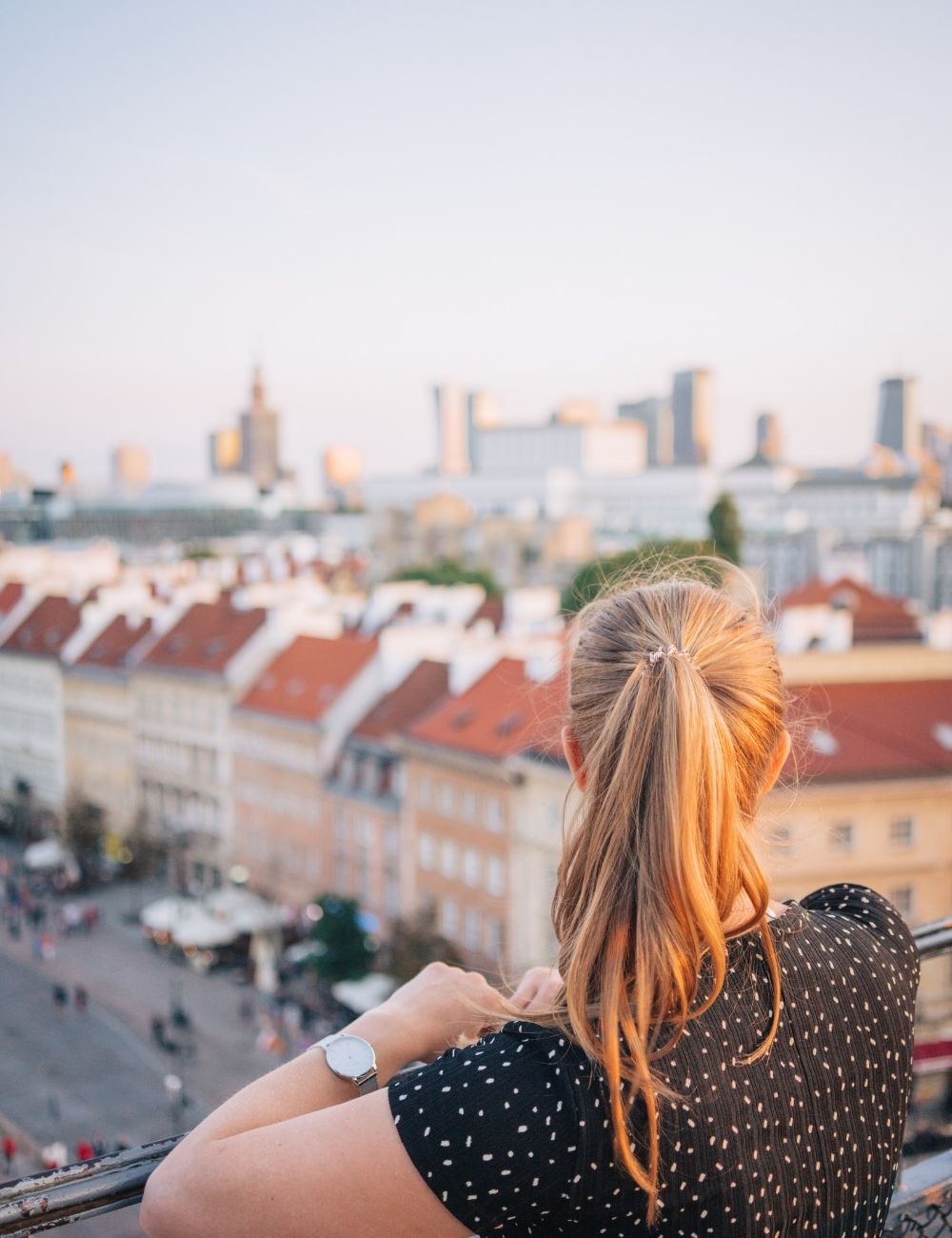 ---
Bulgaria
Daily budget: $25-30 USD
Despite not being an obvious choice for most travellers, Bulgaria is one of the best Eastern European countries to visit on a budget. Whether you want to get amongst the history and culture in Sofia, soak up the views in the Balkan Mountains or enjoy the sun in Sozopol, there's actually plenty of things to do in Bulgaria.
Sofia is actually home to one of the best hostels for solo travellers that I've ever stayed in, Hostel Mostel. They had dorm rooms from $10USD and private single rooms from $20, and that price included breakfast, pasta for dinner and a beer! For a 3* hotel you can expect to pay $30 and up.
What I love most about Bulgaria though is the food, you can eat like a queen even on a budget! The gastronomic scene in Sofia is absolutely on fire, there are super cheap bakeries, funky brunch cafés, gourmet sandwich bars and traditional restaurants serving up iconic Bulgarian dishes. A traditional pastry will usually be under $1, a huge sandwich from my favourite sandwich bar (Bistro Pesto) is $3.80, and a three course meal at a restaurant with a drink will be around $15.
Sofia's history is fascinating too so I highly recommend doing one of the free walking tours to get your bearings and learn about the city's past, just tip the guide at the end.
Bulgaria must-dos:
See Sofia's highlights, like the St Alexander Nevsky Cathedral, Boyana Church and the Church of St George
Visit the Rila Monastery (you can do a day tour from Sofia)
Go for a beach vacation on the Black Sea. Sunny Beach can get overrun with tourists but I have friends who absolutely rave about Sozopol.
---
Guatemala
Daily budget: $25-35USD
Guatemala is an incredibly varied country, giving travellers fairly easy access to colourful cities, ancient ruins, epic volcanoes and lush rainforests. And as a bonus, it's one of the cheapest countries to visit in the world!
Hostel dorm beds start from $10-15, private rooms are from $15-$20 and a decent hotel room is likely to set you back $40-50 at the cheaper end of things. Expect slightly higher prices in the touristy areas.
Inter-city transport in Guatemala can add up when you're visiting multiple cities, the shuttle bus from Guatemala City to Antigua for example costs around $19 if you book in advance. There's also Uber available in Guatemala City but traffic can be horrendous which will shoot your price up, so stick to the tourist buses if you can.
Guatemala must-dos:
Visit the ancient Mayan ruins of Tikal ($20 entry)
Take a ride on a chicken bus (super cheap!)
Take the long, bumpy ride out to the turquoise terraced pools in Semuc Champey
---
Morocco
Daily budget: $20-25USD
Morocco is by far the cheapest country to visit in Africa, and its easy transport links to Europe make it a great option for UK and European travellers looking to travel on a budget.
Hostel beds in Marrakech will cost anywhere from $6-12, with many of them set in stunning riads and some with pools and rooftops. For a private room in a nice riad you'll be looking at around $35 including breakfast, and if you want to splurge, $80-120 a night will get you somewhere really beautiful. If you're visiting Essaouira, Chefchaouen or Tangier the accommodation standard is a bit lower so you might need to spend slightly more to stay somewhere decent. Always check reviews before booking anywhere, reviews are gospel!
Most accommodation spots will provide breakfast, and a typical riad breakfast will include eggs, bread, soft cheese, olives, olive oil and maybe some pastries and fruit. For your other meals you could spend $5-10 to get a hearty tagine dish for lunch or dinner.
If you're travelling between cities, a local bus costs usually costs between $10 and $15 to get to and from any of the main tourist centres. If you're travelling with friends it can end up being much more comfortable and around the same price to get a private transfer, or a group tour from one place to the other with the added bonus of overnight stops in some cool places.
Morocco must-dos:
Explore the medinas of Marrakech, Fes or Casablanca
See the Insta-famous blue city of Chefchaouen
Sleep at a desert camp and stargaze in the Sahara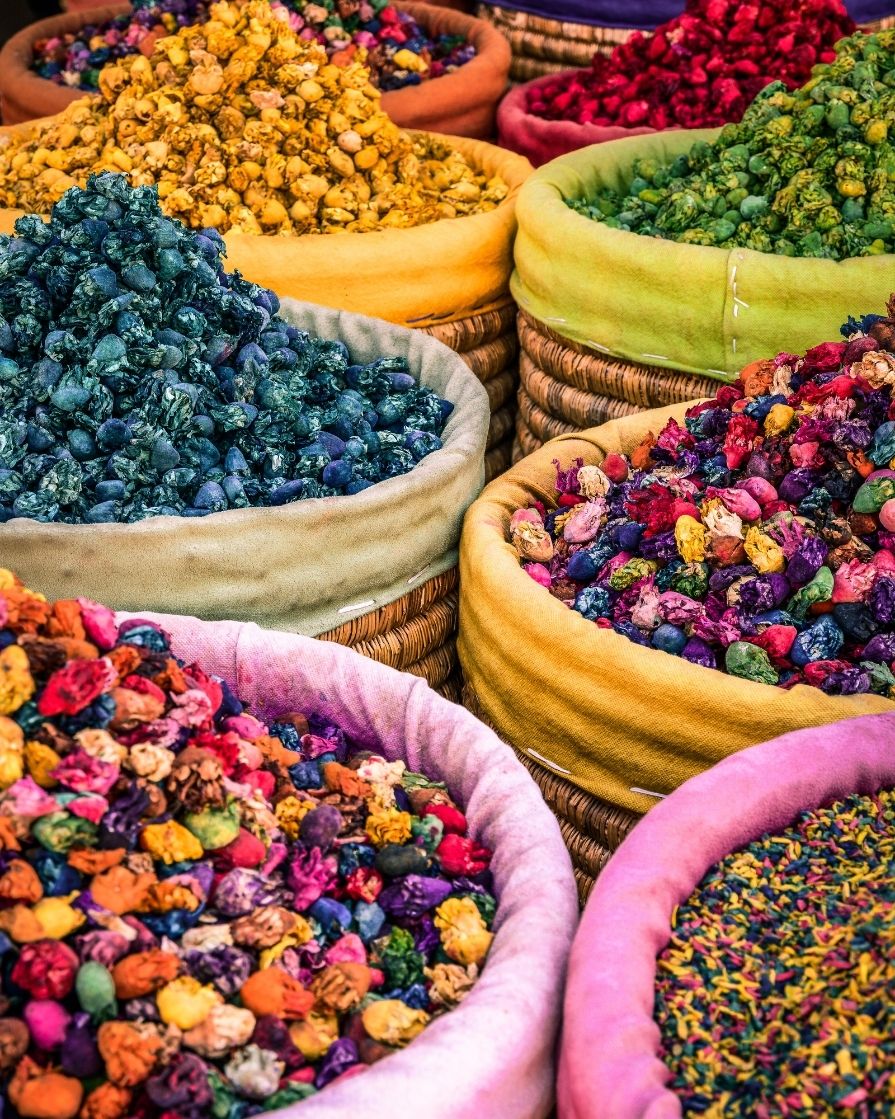 ---
Mexico
Daily budget: $30-40USD
My only Mexico experience is visiting Tijuana for a night of alcohol-induced chaos when I lived in San Diego on a university exchange, so I'm taking inspiration here from my many friends who have spent more time in the country than 10 hours!
Mexico is a super cheap destination for travellers from the USA and Canada especially, with affordable flights on offer year-round. Accommodation is priced at between $10-20USD for a decent hostel, or a cheap private room will set you back around $20-30. A fancy hotel or apartment will start at around $50, and it's worth checking Airbnb to compare prices with hotels.
Food is where you can really save money, all while enjoying some of the most iconic dishes in the world. If you're happy to eat tacos day in and day out, you could get by spending less than $10 a day! For a more hearty and varied meal you could easily enjoy a sit down meal for $10-15 including drinks.
Mexico must-dos:
See the ruins of Chichen Itza ($13 entry)
Swim in the glorious cenotes
Eat your weight's worth of tacos
---
As I said, all the daily budgets I've mentioned include the bare basics and assume that you're travelling on a tight budget. From here you can add up your expected activities, transport costs and any extras, to give yourself a better idea of how much you'd spend in any of these countries.
I'm sure there's plenty of cheap countries to visit that I've missed off the list, let me know your favourite cheap destinations around the world in the comments!