I've been lucky enough to visit the beautiful city of Porto twice, first on my five day Portugal road trip in 2018 and again in week #13 of my 52 countries in 52 weeks project. During my second Porto adventure, I got my beauty sleep at the epic Selina Porto, the best hostel in Porto and one of my top picks for best hostels in Europe. Here's a full review!
YOU MIGHT ALSO LIKE: The ultimate five day Portugal road trip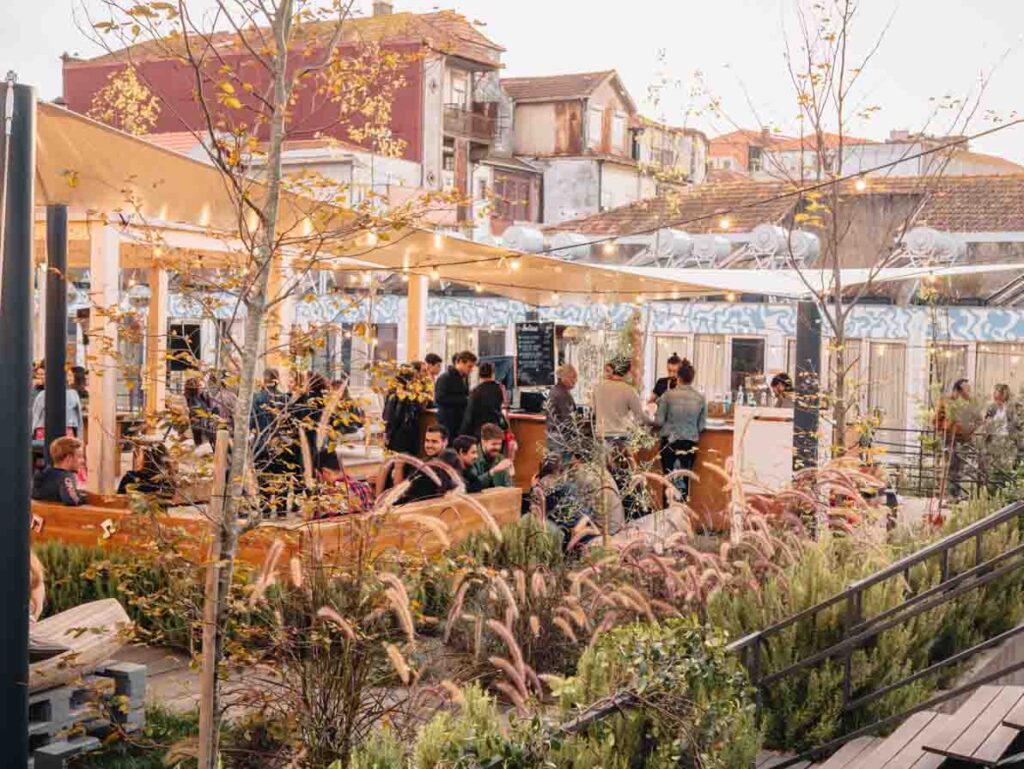 What's Selina like?
Selina is a brand built for digital nomads, with co-living and co-working spaces in 16 countries throughout South and Central America, Europe and the Middle East.
They have a major focus on community, connection, authenticity and wellness, and their hostels boast epic extras like music events, yoga classes, local art markets and city tours.
Their Porto location is one of five in Portugal, and it's just around the corner from the Selina co-working space.
How was the room?
My buddy Jack and I stayed in a four bed dorm with a private bathroom. The room itself was pretty cramped but that's standard for most European city hostels as they generally aren't as spacious as in Asia and Australasia.
The beds have privacy curtains that block out the light, a shelf with lots of storage space for things like your PJs and your tech, and lockable lockers for other belongings.
There are bigger dorms that are cheaper, and they also have funky private rooms that are hotel-quality for a really decent price.
How about the facilities?
Selina Porto has loads of space with a number of different common areas.
There's a huge outdoor courtyard with lots of seating, a bar, a dance floor and a food truck serving up cheap deals.
Inside there's another bar, a quiet working area with desks and reading nooks, a café where daily breakfast is served, and a secret library on the top floor.
Do they run any activities?
Selina has activities at all their hostels, and Porto is no different! From free walking tours to pub crawls to day trips out of the city, the front desk will always help you plan some fun adventures to dig into the local culture and cuisine.
Where is Selina Porto?
Selina is a ten minute walk from the Trinidade Metro Station and a ten minute walk from the Ribiera old town district.
It's in a great location for exploring the tourist spots of Porto as well as discovering some more local hidden gems! There are plenty of food and drink places nearby, including Espaco 77 which has €0.50 beer, Zenith which has the city's best brunch, and Lareira which is home to authentic cheap eats.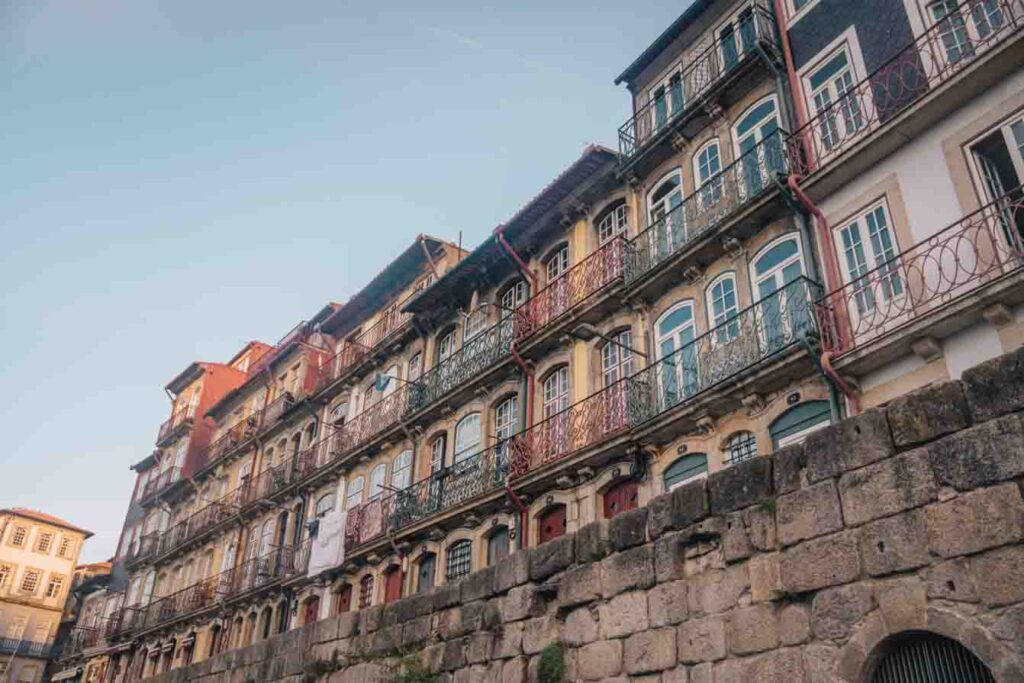 Does Selina Porto serve food and drink?
Our room booking included a basic buffet breakfast from the on-site café which also serves lunch and coffee, and the food truck out in the courtyard serves up dinner in the evening.
The bars are a hit with both tourists and locals alike, and are busy with happy revellers most evenings.
The verdict
I stand by my opinion that Selina is the best hostel in Porto! It's ideal for anyone working while travelling or solo travellers.
It's super easy to meet other young people, there are plenty of city activities to join, and there's lots of space for laptop time if you need to get some work done.
The staff at Selina are super helpful and make the hostel feel like a home away from home! I'll definitely stay with them again next time I visit one of their cities.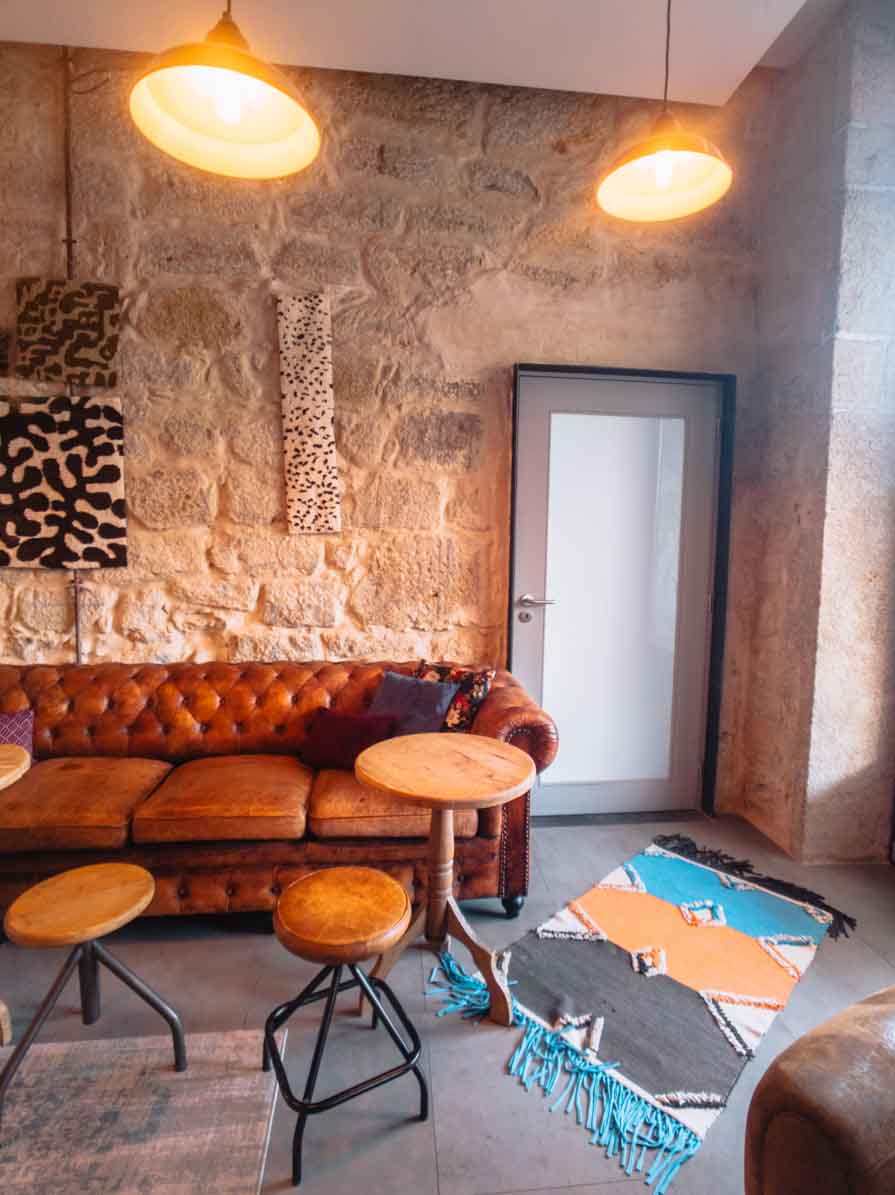 Looking to somewhere to stay in Porto? Search for hotels on your travel dates right here.
Read more about my 52 in 52 adventure here, see all of my blog posts from the trip here, or check out my Instagram @findingalexx to see all of my travel photos.
All the basic details from my big 52 in 52 trip:
How do you find your flights? Skyscanner! I use the Everywhere tool to find the cheapest place to fly to each Tuesday
Do you fly every week? Not every week no, once I have the destination I check trains and buses to see if there's any other transport options aside from flying. If so, I usually book these using the Trainline app.
How do you book your accommodation? I book all my hotels, hostels and apartments on either booking.com or Hostelworld.
Do you have travel insurance? YES, I always travel with travel insurance and you should too. I'm insured for an annual policy with Worldcare NZ.
Do you offset your carbon credits? I sure do! I always offset when I book if the airline gives me the option (Ryanair does), and I also offset all my flights using Co2nsensus.com.
What luggage do you travel with? I travel with a 75cm Samsonite Cosmolite suitcase, a matching Samsonite Cosmolite 55cm cabin luggage hardcase, and a cheap laptop backpack.
What camera do you use? You can see the full list of what's in my camera bag right here.
What laptop do you use? I have a super portable HP Spectre x360 13.3″ laptop, which is an absolute dream to travel with.
For more FAQs about my 52 in 52 trip, see this post.
Huge thanks to Selina Porto for hosting me for five nights. As always, all opinions are my own and are based on my experience.