I've already expressed my love for 25hours hotels after my stay in Hamburg, and 25hours Langstrasse in Zurich was equally impressive. Here's a detailed review on my pick for the best hotel in Zurich.
YOU MIGHT ALSO LIKE: My ultimate Paris travel guide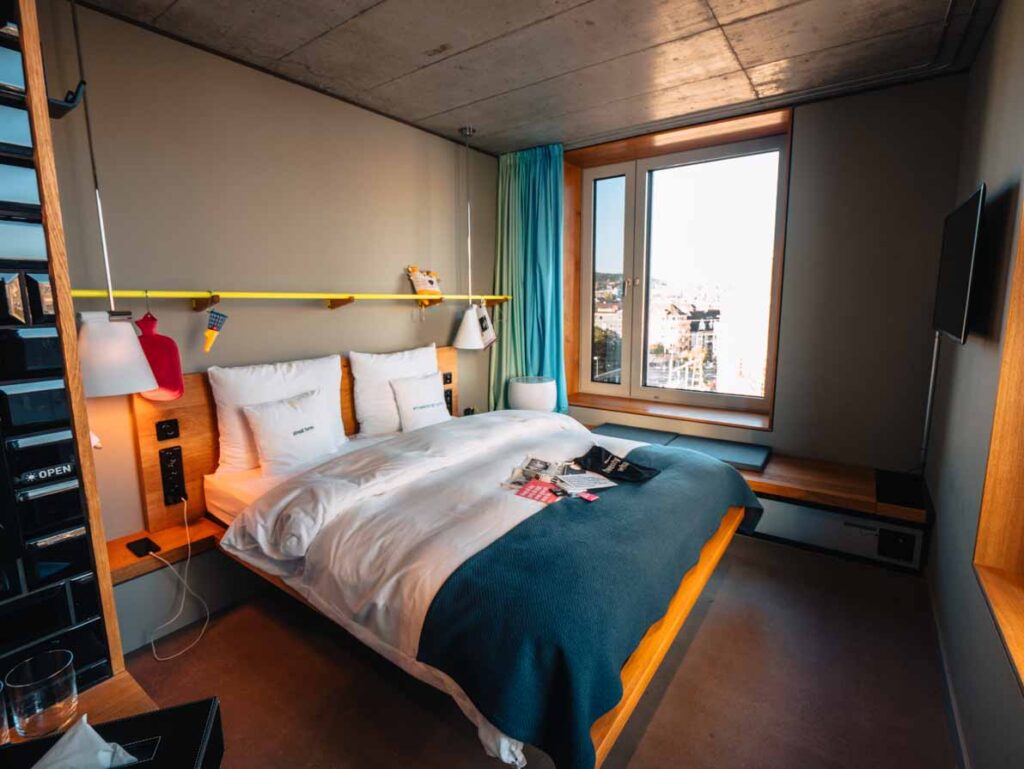 What are 25hours hotels like?
25hours is a hotel chain with hotels throughout Europe, with their first non-Europe location opening in Dubai later this year.
Their branding is next level, they use local designers and their interior style represents each destination brilliantly.
The hotels seem young and modern while keeping true to old school elegance and top notch service. I'm a fan girl, what can I say!
How was the room?
My room at 25hours Langstrasse was one of the best in the building, a spacious corner with two huge windows overlooking Zurich HB, the main train station.
The bed was amazing, there was space for my luggage in the entrance way so I wasn't having to step over anything, and the bathroom had a beautiful rain shower.
How about the facilities?
Hamburg's 25hours hotels have vinyl rooms and rooftop saunas, but Zurich has pretty epic (and random!) facilities too… Like an on-site pawn shop and an artist's residence!
Yep, this funky hotel is all about arts, crafts and retro trinkets. Buy something unique from the front desk, or sell something you own to get a free stay! And for art buffs, the artist's studio is free to visit.
Aside from those weird and wonderful extras, there's also a sauna and gym on the top floor with a sweet view.
Where is 25hours Langstrasse?
25hours Langstrasse is right in between the thriving Langstrasse entertainment district and the fresh and modern Europaallee neighbourhood.
It's a short walk or even shorter taxi ride from the main station, and there's plenty to see, do and eat nearby.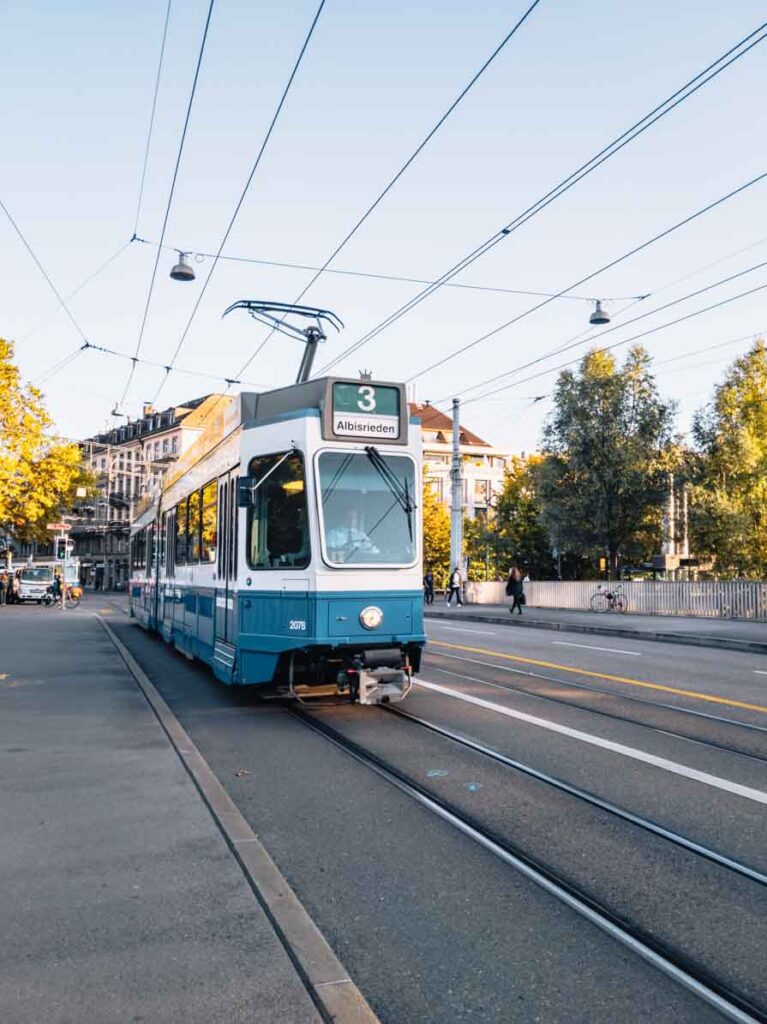 Does 25hours Langstrasse serve food and drink?
The room rate includes an impressively varied buffet breakfast, and the on-site restaurant serves up Mediterranean fare all day and night.
There's also a sophisticated cocktail bar, a favourite for the nearby tech offices for after-work drinks.
The final verdict on 25hours Langstrasse
One of my favourite hotel chains for sure, 25hours in Zurich is ideal for a city break with loads of cool extras.
Looking to somewhere to stay in Zurich? Search for hotels on your travel dates right here.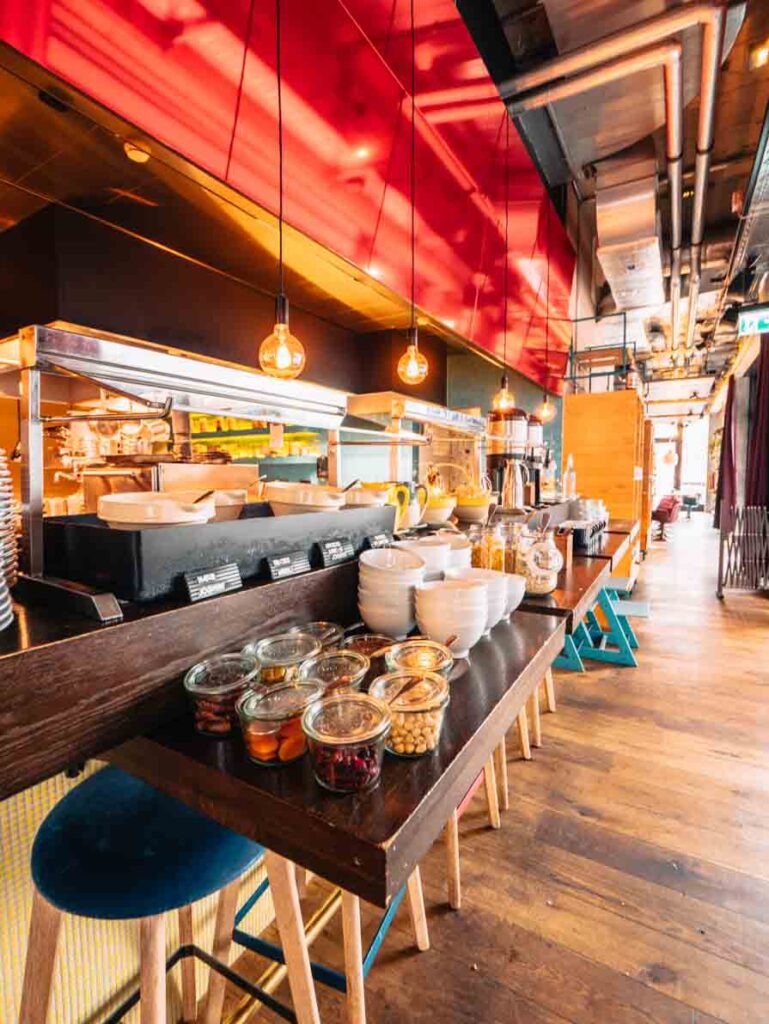 Read more about my 52 in 52 adventure here, see all of my blog posts from the trip here, or check out my Instagram @findingalexx to see all of my travel photos.
All the basic details from my big 52 in 52 trip:
How do you find your flights? Skyscanner! I use the Everywhere tool to find the cheapest place to fly to each Tuesday
Do you fly every week? Not every week no, once I have the destination I check trains and buses to see if there's any other transport options aside from flying. If so, I usually book these using the Trainline app.
How do you book your accommodation? I book all my hotels, hostels and apartments on either booking.com or Hostelworld.
Do you have travel insurance? YES, I always travel with travel insurance and you should too. I'm insured for an annual policy with Worldcare NZ.
Do you offset your carbon credits? I sure do! I always offset when I book if the airline gives me the option (Ryanair does), and I also offset all my flights using Co2nsensus.com.
What luggage do you travel with? I travel with a 75cm Samsonite Cosmolite suitcase, a matching Samsonite Cosmolite 55cm cabin luggage hardcase, and a cheap laptop backpack.
What camera do you use? You can see the full list of what's in my camera bag right here.
What laptop do you use? I have a super portable HP Spectre x360 13.3″ laptop, which is an absolute dream to travel with.
For more FAQs about my 52 in 52 trip, see this post.
Huge thanks to 25hours hotels for hosting me for one night. As always, all opinions are my own and are based on my experience.