During my extended time in Vietnam (three whole weeks thanks to cancelled flights à la coronavirus), I managed to squeeze in a full four days in Hoi An. It quickly became one of my favourite cities in the world! I spent my days exploring by bike, eating good food and getting way too many clothes made, and spent my evenings staying at the gorgeous TRIPLE Riverside Villa. Here's a full review of the hotel!
YOU MIGHT ALSO LIKE: My ultimate three week Vietnam itinerary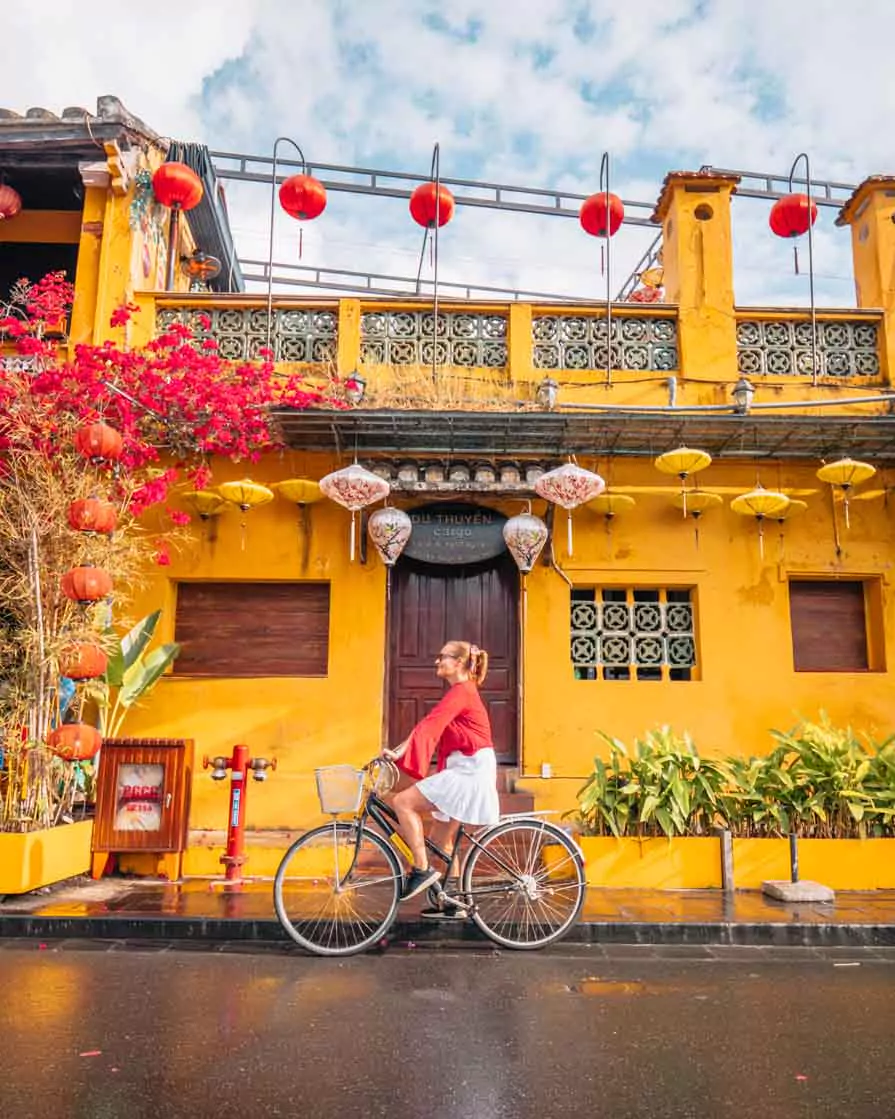 What's TRIPLE Riverside like?
TRIPLE Riverside Villa was the perfect place to stay in Hoi An. TRIPLE owns three apartment buildings in nearby Da Nang too, but TRIPLE Riverside Hoi An is a new opening for them.
It's a full service hotel, with brilliant and helpful staff, comfy rooms with natural light, a huge pool and free bike rental.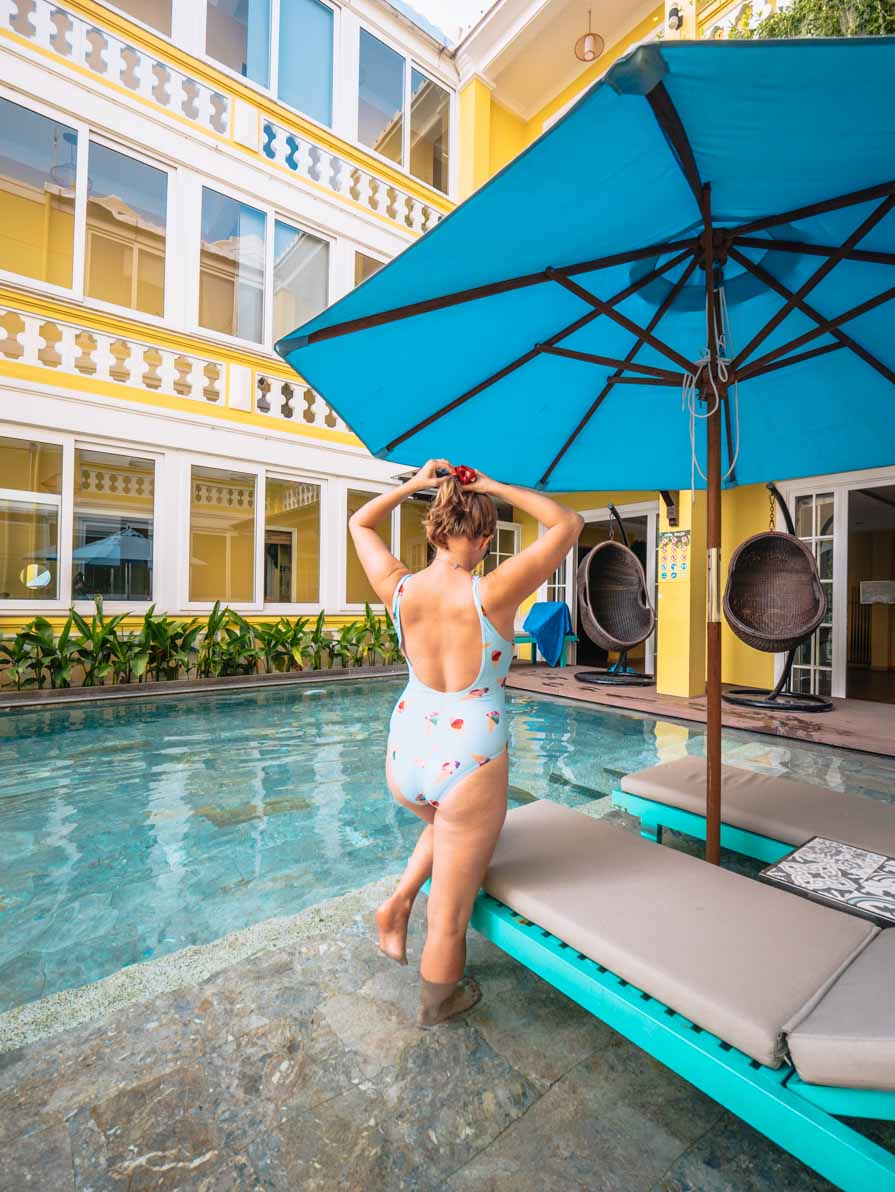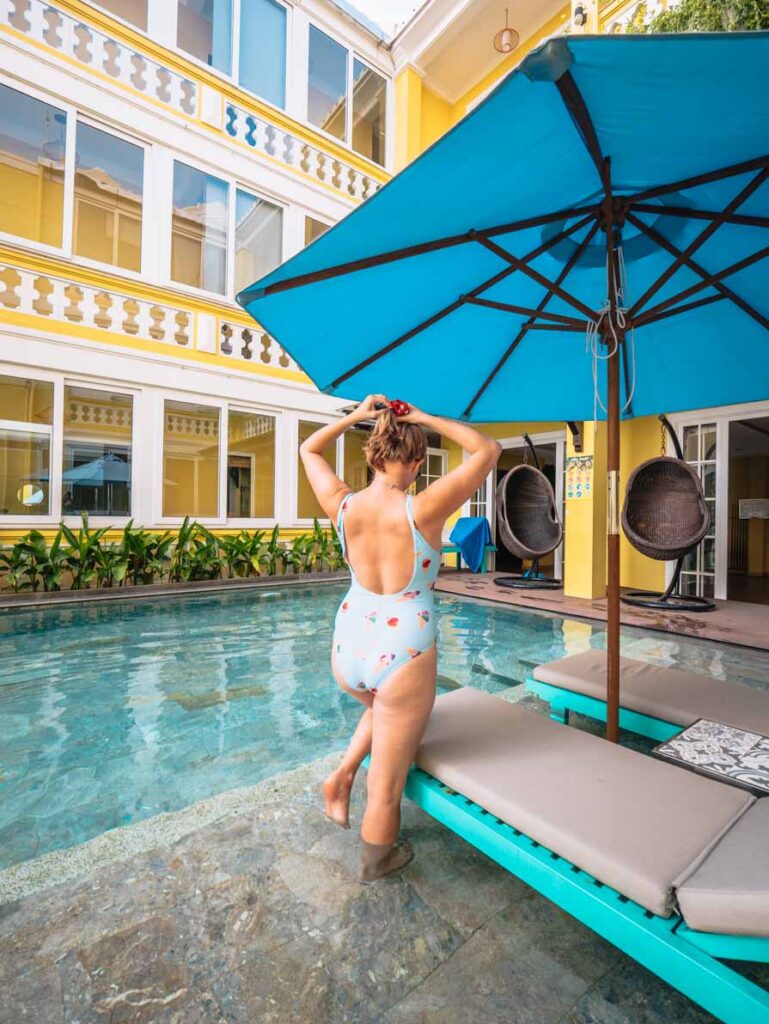 How was the room?
My room was gorgeous! The bed was comfortable, there's air con, a small desk, a large bathroom, a fridge and some storage.
The floor space isn't huge but in a city like Hoi An you're out and about for most of the day so that's not a big deal.
I was lucky enough to be put up in a front room with a balcony too, overlooking the calm Thu Bon River.
How about the facilities?
One thing that you need in any Hoi An hotel: A pool! Hoi An's humidity is next level, especially from November to January, so a refreshing dip after a long day of wandering around can be a lifesaver.
TRIPLE Riverside's pool is massive, with loungers, egg chairs and music playing all day. There's a bar and restaurant downstairs by the pool too.
There's also a games room with a pool table and other activities, and free bike rental for use around the city.
Where is TRIPLE Riverside Villa?
TRIPLE Riverside Villa is about 2km from the centre of Hoi An's Ancient Town, just a 20 minute walk or 10 minute bike ride.
It's right on the edge of the river and away from the crowds of the city centre, so it's ideal!
I went into the Ancient Town every day for meals and adventures but there are some eateries, shops and bars nearby the hotel too.
Does TRIPLE Riverside Villa serve food and drink?
Breakfast is available at TRIPLE Riverside Villa. The dining area is set up for a buffet breakfast but when I was there it was a limited à la carte menu instead.
There's also a bar and restaurant but as the hotel was very new when I was there, and there were limited guests due to the downturn in visitors from coronavirus, it wasn't open.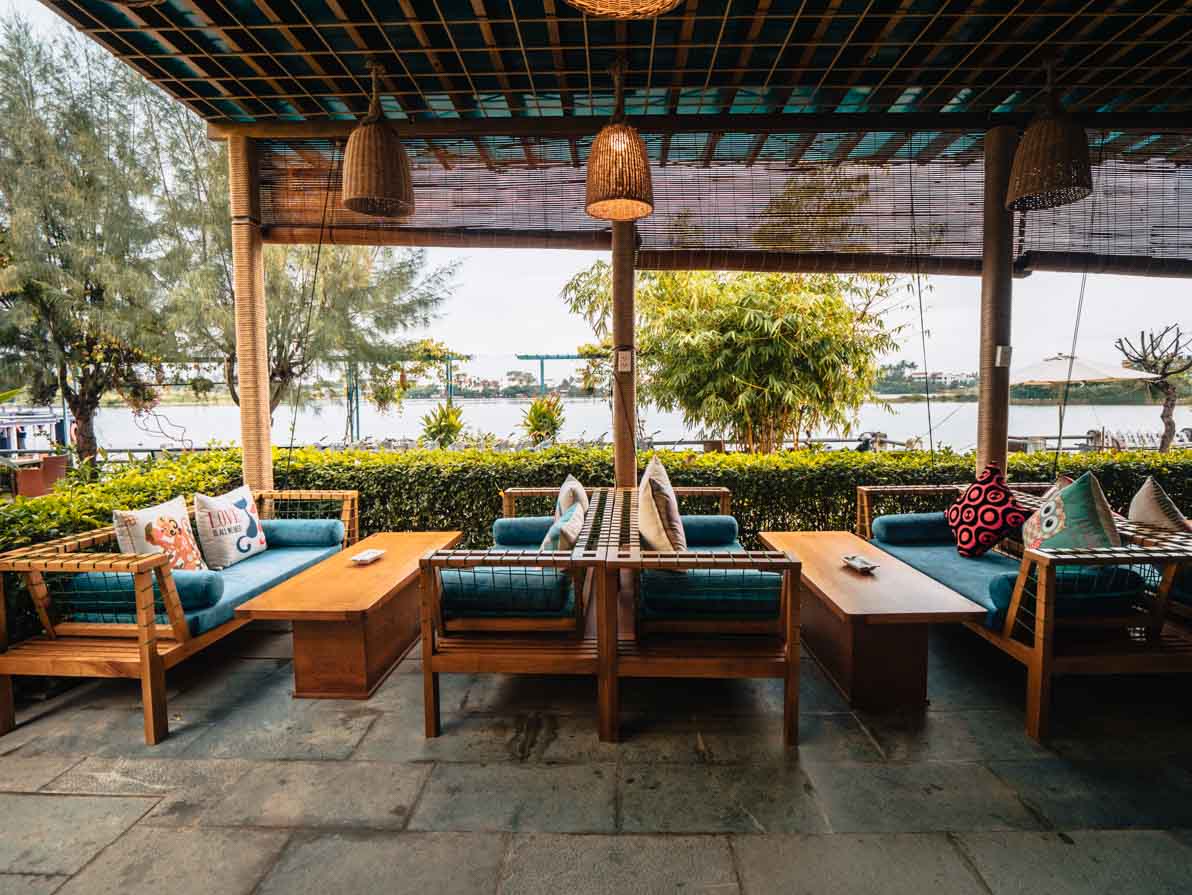 The verdict
After four days staying at TRIPLE Riverside Villa, it felt a bit like home. I want to go back!
The front desk staff were warm, welcoming and always happy to help with ordering a Grab or recommending restaurants and tailors, the free cycle rental was ideal for a bike-friendly city like Hoi An, and the room was exactly what I needed.
I'll be back for sure!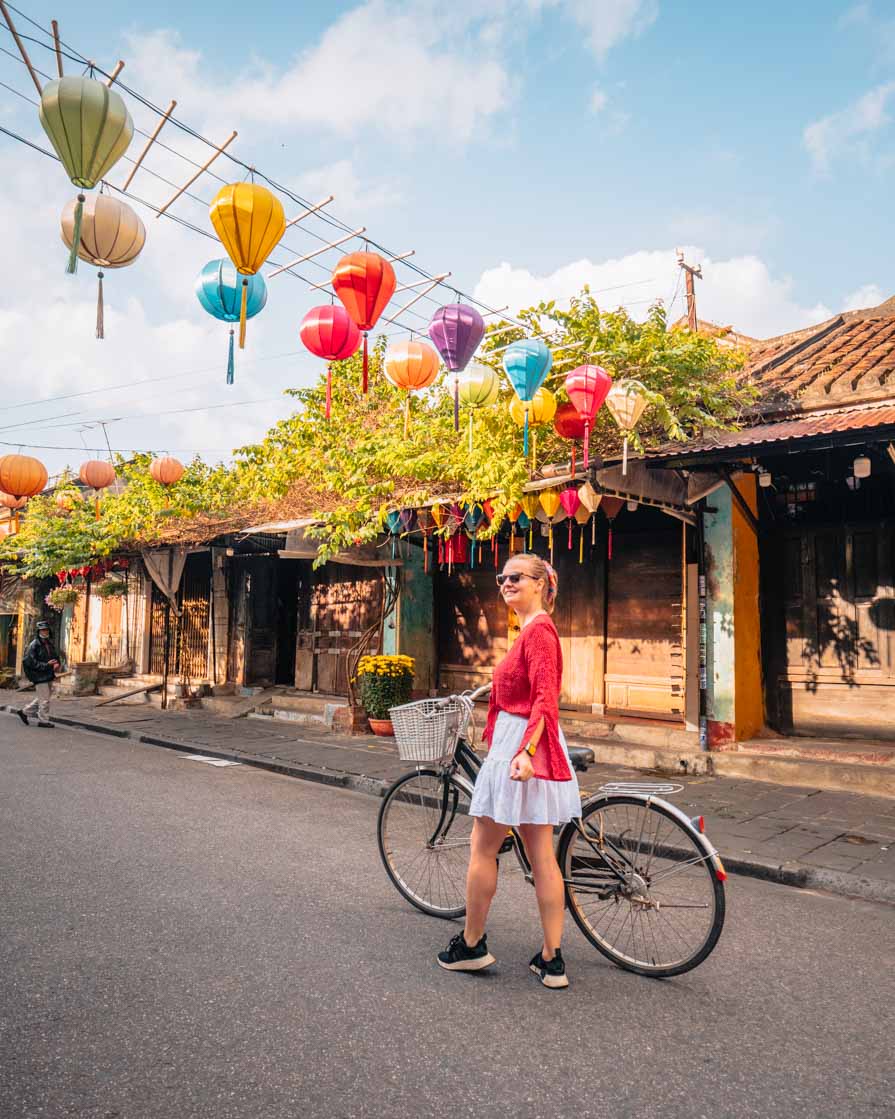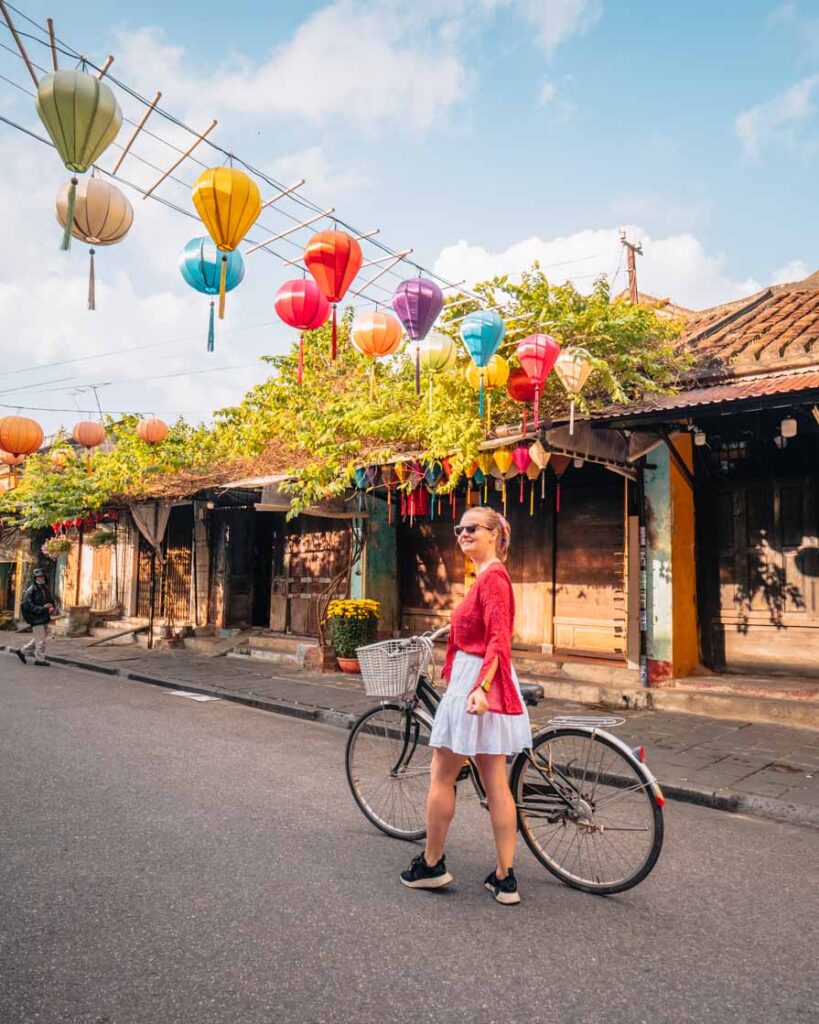 Looking to somewhere to stay in Hoi An? Search for hotels on your travel dates right here.
Like this blog? Pin it!
Read more about my 52 in 52 adventure here, see all of my blog posts from the trip here, or check out my Instagram @findingalexx to see all of my travel photos.
All the basic details from my big 52 in 52 trip:
How do you find your flights? Skyscanner! I use the Everywhere tool to find the cheapest place to fly to each Tuesday
Do you fly every week? Not every week no, once I have the destination I check trains and buses to see if there's any other transport options aside from flying. If so, I usually book these using the Trainline app.
How do you book your accommodation? I book all my hotels, hostels and apartments on either booking.com or Hostelworld.
Do you have travel insurance? YES, I always travel with travel insurance and you should too. I'm insured for an annual policy with Worldcare NZ.
Do you offset your carbon credits? I sure do! I always offset when I book if the airline gives me the option (Ryanair does), and I also offset all my flights using Co2nsensus.com.
What luggage do you travel with? I travel with a 75cm Samsonite Cosmolite suitcase, a matching Samsonite Cosmolite 55cm cabin luggage hardcase, and a cheap laptop backpack.
What camera do you use? You can see the full list of what's in my camera bag right here.
What laptop do you use? I have a super portable HP Spectre x360 13.3″ laptop, which is an absolute dream to travel with.
For more FAQs about my 52 in 52 trip, see this post.
Huge thanks to TRIPLE Riverside villa for hosting me for four nights. As always, all opinions are my own and are based on my experience.