If you're searching for the best cheap gifts for travellers, you're in the right place.
Want more gift ideas? Read my blog on 15 eco-friendly gifts for travellers
Us travellers are a different breed, and I'll admit we can be pretty tough to buy for. We prefer practicality and sustainability over style without substance, and whatever you get us generally needs to fit within pesky luggage requirements or in an air bubble in our very tightly packed backpack.
But don't stress, there's plenty of knick-knacks and gadgets out there that tick the boxes for your travel-loving friends and family, so I've rounded up some of the best cheap gifts for travellers to make your shopping a little easier.
Some of these are presents I've received personally and that I use daily while I'm out adventuring or moving from A to B, some of them have been recommended by travellers I've met on the road, and some are sitting at the top of my own wishlist (hint hint to my friends!).
Whether you're on a $10 Secret Santa limit or can spend up to $50, here's a selection of 20 cheap gifts for travellers under $50.
---
20 unique and cheap gifts for travellers
1. A luggage scale
Not exactly the sexiest present around, but this is something that has saved me hours of stress and hundreds of dollars on extra baggage, and is a super easy cheap present for travellers.
You simply hook the bag or suitcase onto the scale and lift it to check the weight, so you know how much room you have to play with before getting to the airport and being stung with overweight fees.
2. Packing cubes
Another one that won't break the piggy bank, packing cubes are a game changer for any traveller.
You can buy fancier sets from places like Kathmandu or Macpac but I've always used a cheap set from Amazon and they last years.
3. A Sentence-A-Day journal
My best friend got me a Kikki K Sentence-A-Day journal when I moved overseas a few years ago and it's been a brilliant way to track the ups and downs of living abroad and travelling full-time.
The idea is that each page asks a different question and then has space for three or five answers, and you write your answer in each year. Questions range from philosophical to sentimental to totally random.
Once you're on year two or three it's fun to cover last year's answers while you write your new one, and then compare how things have changed.
See the Kikki K Sentence-A-Day Journal here | Or see a similar one on Amazon here
4. A reusable coffee cup or drink bottle
Classic for good reason, a trusty reusable drink bottle or coffee cup (depending on the receiver's beverage of choice) is always a winner.
I love this Brita filter drink bottle, this classy tumbler, this insulated thermos for both hot and cold drinks, and this spill-proof coffee mug.
5. A sleeping set for a hostel traveller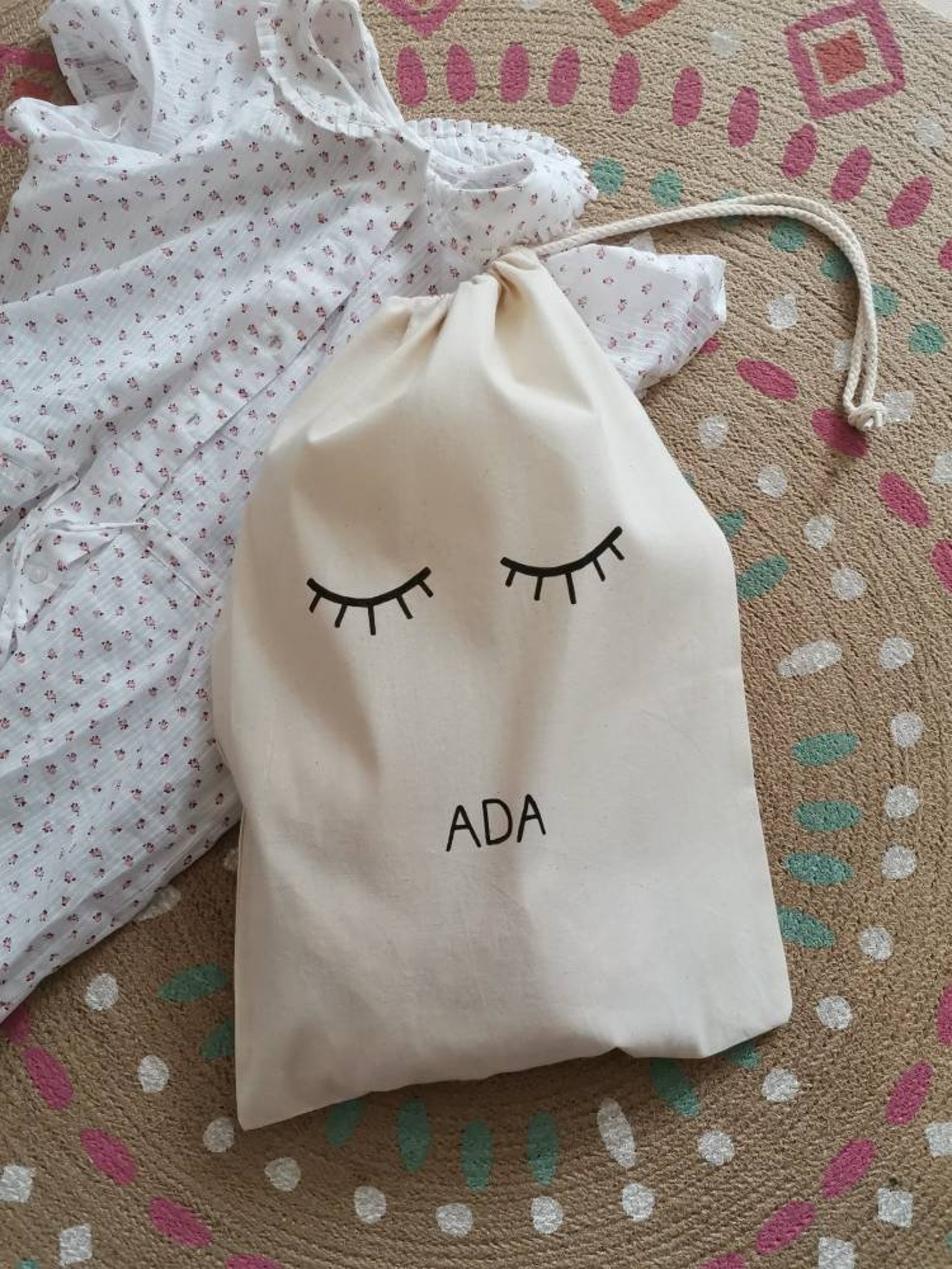 If your travel friend/family member is likely to be sleeping in hostels or on modes of transport, a little sleeping set is basically like gifting them a decent night of zzzzz.
Get a cute personalised bag from Etsy that they can carry PJs in, this brilliant contoured sleeping mask that blocks out all light and doesn't press on their eyes, and this set of silicone earplugs that'll make them forget they're in a 12 bed dorm with snorers above them and a party going on next door.
If you know their size you can throw in some lightweight pyjamas too.
6. Travel wallet
There's nothing worse than being at the airport and frantically searching through pockets and bags to find your passport, boarding pass or wallet.
With a RFID-protected travel wallet, they won't need to stress! It's got a zipped pocket inside for ultra important things plus space for tickets, cash and travel documents.
7. A travel pillow
Help your friend have a comfy journey with one of these top-rated travel pillows.
I use this Evolution Cabeau memory foam pillow and it's my number one pick (after trying about 15 different ones throughout my travels). It's incredibly comfy, has a neck clip to keep it from slipping, and can roll up to squeeze into a suitcase or bag when you don't need it.
For a traveller who frequently takes red eyes or overnight buses or trains, this blow up lean-in travel pillow looks super dorky but is brilliant for getting some proper rest, especially for people who normally sleep on their front.
For something more compact check out this innovative Trtl pillow, for a multi-purpose support pillow check out this one here, or for a chin-supporting pillow that stops the head falling forward try this one.
8. A travel print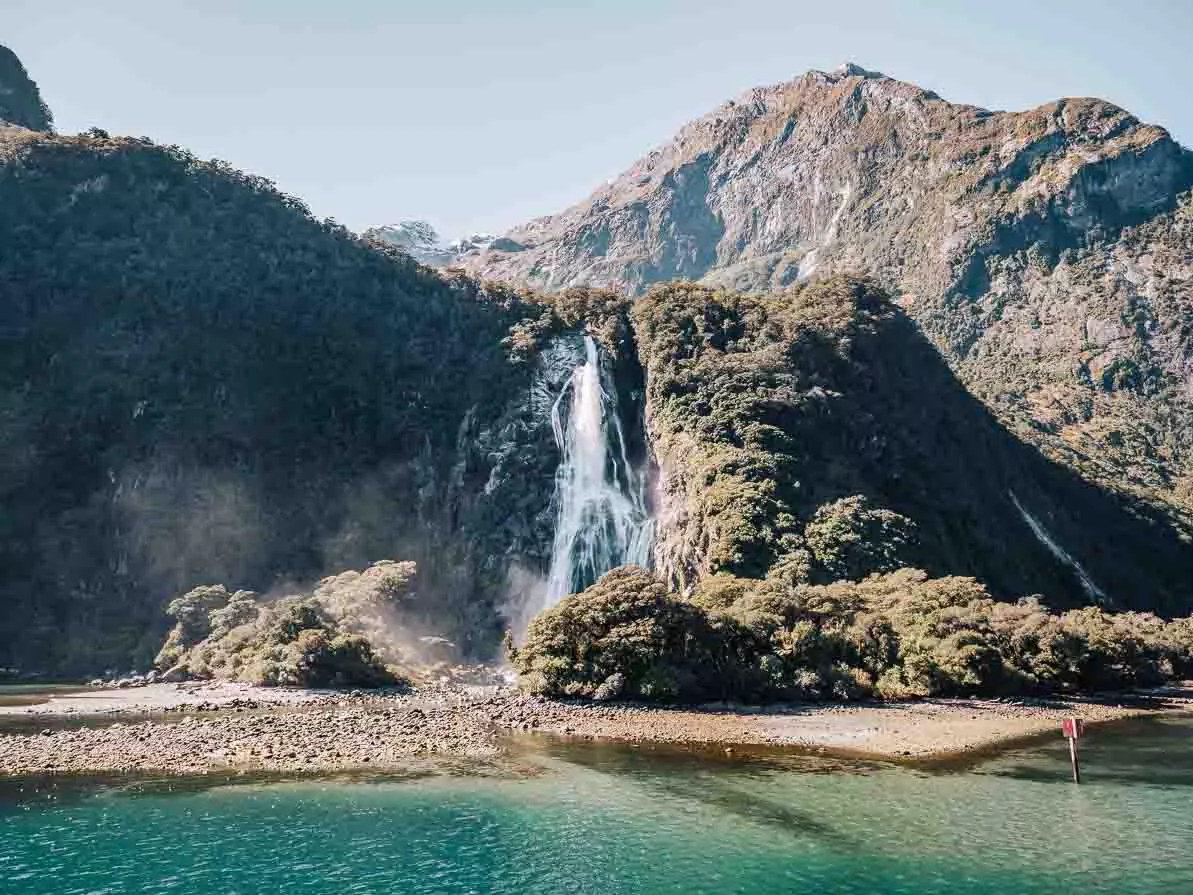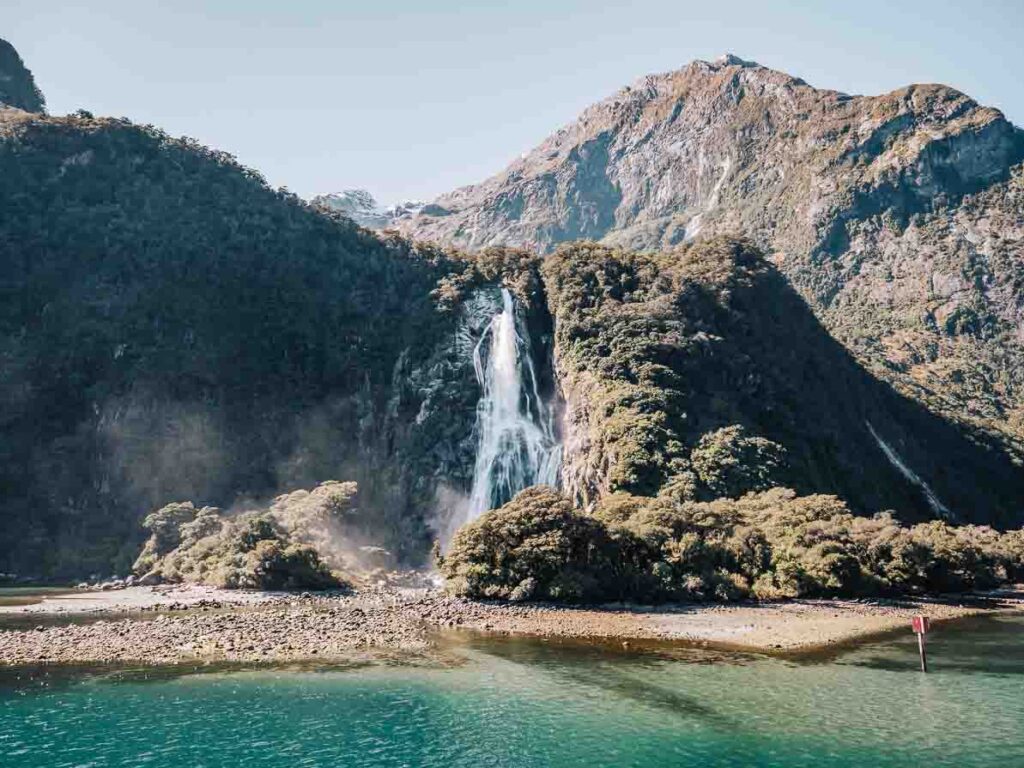 It's tough to be a traveller in an era where travel isn't an option for so many people, so to bring a pop of the world's beauty into your friend's home why not go for a nice travel print?
This is shameless self-promotion but I sell a range of travel prints (fine art, framed or canvas) from a range of destinations around the globe like Turkey, Vietnam, Thailand, Indonesia and New Zealand. They're top quality and can be shipped internationally, you can check them out right here.
And for other options, consider these:
9. A skyline ring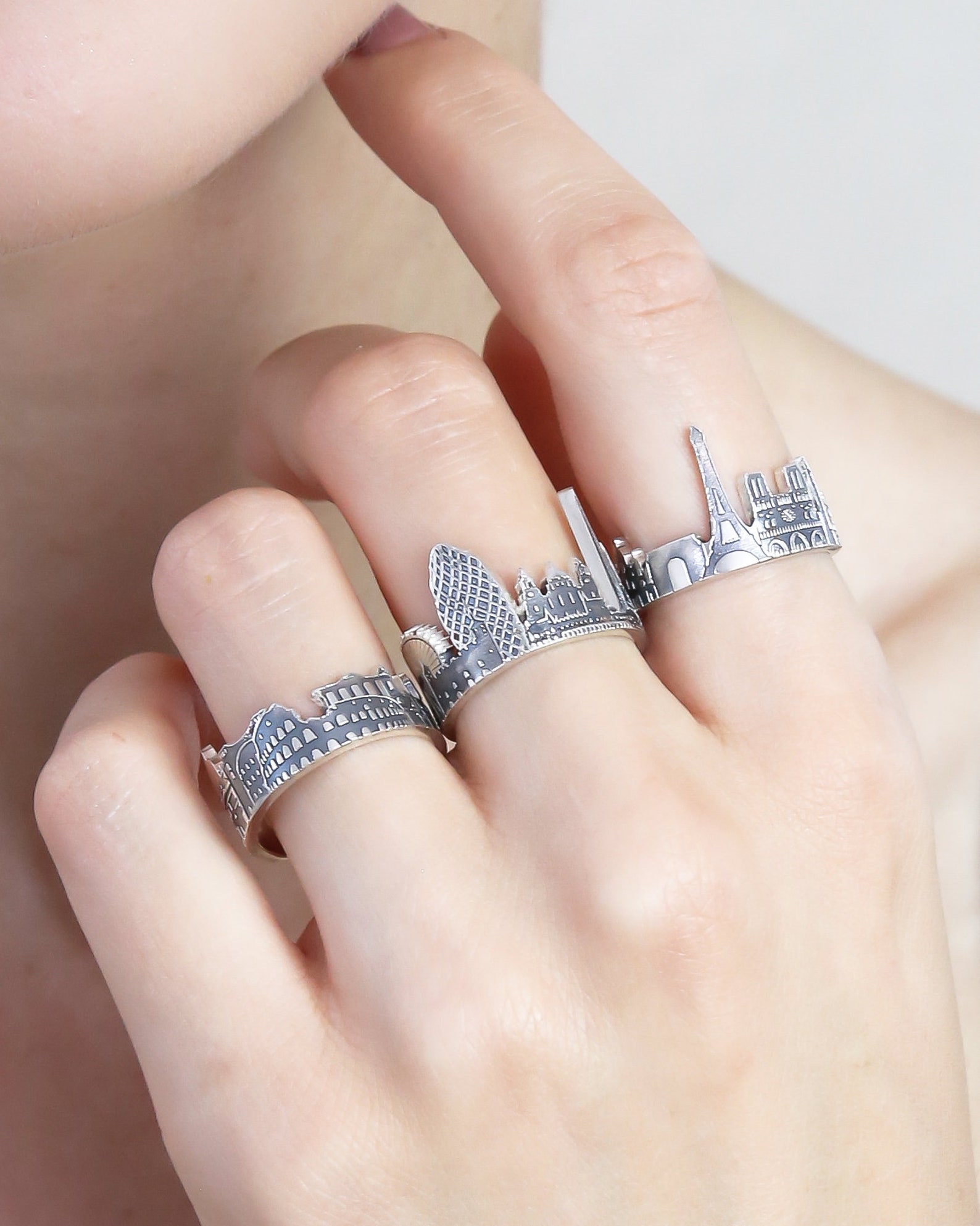 This is one on my own list! These funky rings from Etsy are a nice ode to a special place, especially while the giftee isn't able to make it there right now.
They have a range of city options like London, Paris, New York and Istanbul, or you can ask for a custom ring.
10. A technology case
Another practical solution to a common travel problem, these technology cases can hold all your camera gear and keep your cables organised instead of letting them live unsecured in a suitcase, where they're almost guaranteed to magically disappear.
I use this zip up folder case for organising cables and this large case for carrying all my gadgets.
11. Road trip bingo
A fun one for anyone prepping for a long drive, this road trip bingo book by Kiwi company Moana Road will keep travellers of any age occupied.
12. Scratch map
An oldie but a goodie, a scratch map is a fun, interactive way to keep track of your adventures.
You can choose a global map or if you want to get more specific, check out these US or Europe maps.
13. Power bank
Friends don't let friends run out of phone battery. Keep your traveller connected while on the road by providing them a handy battery pack to give their gadgets some juice while they're running low.
Check out this 20,000mAh one with two USB ports and a USB-C port, or this smaller 10,000mAh Anker one.
14. A bamboo cutlery and straw set
One of the best eco-friendly gifts for travellers, this bamboo cutlery and straw set is a lightweight option to help minimise plastic use and reduce waste.
This would be especially handy for anyone travelling to South East Asia or Eastern Europe/the Mediterranean, where bars give you three straws for one drink and every meal comes with plastic knives and forks.
Yay for the planet!
15. A set of clip-on lenses for phones
I'm a raving fan of Moment's wide angle lenses for taking epic travel photos on your phone, but they're a pricier $120USD which doesn't quite fit my "cheap" requirement of this blog.
But if you're keen to give your friend or family member a helpful photography gadget that won't set you back too much money, there are clip-on lenses or lens sets for phones that are more budget-friendly.
This wide angle lens has a 4.5/5 rating after more than 8000 reviews, and this set of 11 lenses has something for every situation.
16. A jewellery box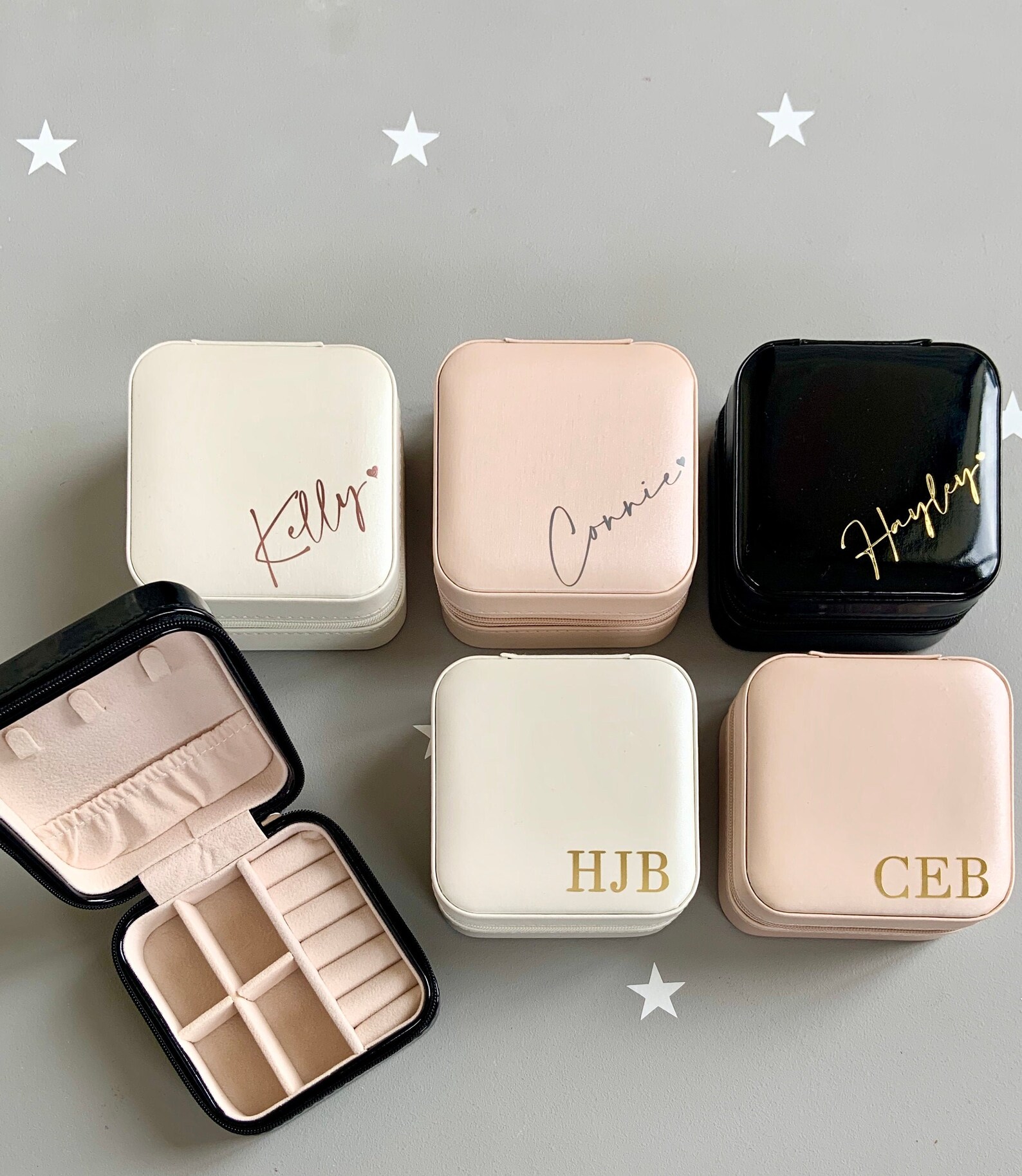 This one is a particularly good idea for anyone moving abroad who will be taking important jewellery with them, because they can keep using it for storage wherever they live as well as on shorter trips.
I love these Stackers jewellery boxes, this jewellery wrap, this customised jewellery box and this vegan leather folded jewellery case.
17. A bucket list book
Does your gift receiver have an endless amount of travel plans and adventures that they dream about?
Mi Goals has a super cool bucket list book that lets you list all your bucket list experiences as well as details on where you'll do them, how you'll get there, and some awesome ideas to flesh out your list if you get stuck.
If you're in the US or UK, this Bucket List Book on Amazon might be cheaper and have quicker shipping.
18. A map mug that you colour in
Coffee + travel lovers will LOVE this one, a way to remember all their trips while sipping their morning cuppa.
These mugs from Uncommon Goods have maps (choose from world map or US map) that you can colour in with special pens. They're dishwasher safe and you can start from scratch if you ever want to redo.
19. A sleeping bag liner
If you're buying for a hiker or camper, a sleeping bag liner is a lightweight, easy to pack option that provides extra heating when used with a sleeping bag, or just as a light linen option in hotter weather.
20. A microfibre towel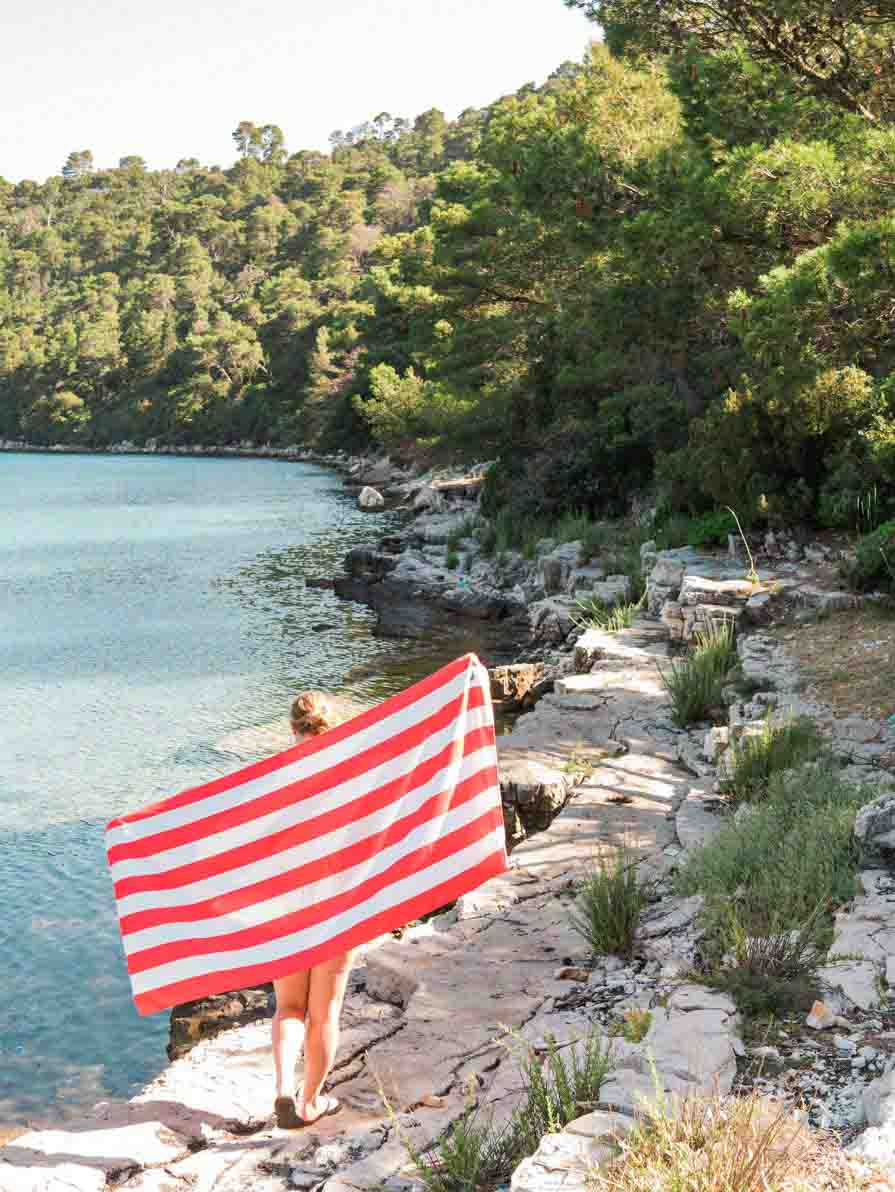 No one likes travelling with bulky towels that hold sand and water, so a microfibre towel that repels sand is a perfect gift for beach-loving explorers.
I'm a fan of Dock & Bay, an Aussie company with bright towels as well as hair wraps and swimming shorts, but you can also get cheap microfibre towels from Amazon.
---
Hopefully you've found a few unique gift ideas for travellers that won't blow your budget! If you can think of anything worth adding to this cheap gifts for travellers list then let me know in the comments.
Like this blog? Pin it!