If you've got a sustainability-focused traveller in your life, and you're not sure what to get them this festive season, I've pulled together an extensive list of eco-friendly gifts for travellers.
Responsible travel extends far beyond minimising plastic and offsetting your carbon footprint (though those are important too of course!). With the world's tourism industry on pause, there are communities and tourism companies who desperately need help to stay afloat.
And when we can travel again, it's more important than ever that we focus on keeping our negative impact to a minimum, while finding ways to benefit local communities and the places they call home.
So from clothes and shoes that are both practical and kind to the earth, to organisations that desperately require donations to keep doing their good work, to helpful knick-knacks that serve a purpose while promoting responsible travel, here's 15 gift ideas for eco-friendly travellers.
---
Why you should buy eco-friendly gifts for travellers
Over-consumption is rife throughout the year, but the holidays takes that to a whole other level. Especially this year when online shopping is the norm – it's far too easy to press a big "buy now!" button when the buzz of receiving a parcel is probably the most exciting thing to happen all week!
The fact is: Black Friday and Christmas sales exist. They just do, they always will, and they also have some pretty brilliant deals.
But holiday sales and the pressure to buy the best presents for friends and family doesn't have to mean mindless spending on junk. Choose your gifts wisely and make sure that your money and/or effort are going towards something that's good for your gift receiver as well as good for the planet.
There are plenty of eco-friendly gift options out there that provide practical solutions to actual problems your travel-loving friends will come across on the road, and even more options for digital products or donations that have zero footprint at all.
---
Types of eco-friendly gifts for travellers
There's a range of different types of gifts for the responsible traveller on your Christmas list, from earth-friendly products to future travel gifts that help destinations to organisations who are struggling without tourism or governmental support.
Products that minimise impact on the planet
Consumer products are a necessary evil, and there's loads of different travel gadgets and knick-knacks that we need on the road, from destination-appropriate clothing to mini toiletries to luggage.
But while travelling with a single outfit and never taking a flight may not be a realistic option, we can cut down on plastic usage, buy from clothing brands with traceable supply chains, and consciously support companies who have links with environmental charities.
Local goods and services that will help a community
If the friend/family member you're buying a gift for has a close tie to a specific destination, why not look for a way to support that community as a gift?
You could search for products made in that destination online, either on Google or through destination-focused Facebook groups.
Or if you think your friend will visit again when it's safe, consider booking an experience or buying a voucher for a locally-owned tour company. Just make sure the cancellation policy is sound and that it's open-dated.
Donations to organisations who need support
If you (or the receiver) prefer a donation instead of a tangible gift, there are a huge number of tourism-focused organisations who need help right now.
From animal sanctuaries struggling to cover food and labour costs without tourists visiting and volunteering, to tourism funds set up to help hotel workers in countries with minimal governmental support, there are thousands of different pages set up on fundraising platforms that are worthy recipients.
---
A note on Amazon and affiliate links
I am fully aware that buying from Amazon requires a compromise in terms of sustainability. But in saying that, Amazon can also provide benefits to the buyer through lower prices, quicker and cheaper shipping, and an easier online purchase process no matter where you are in the world.
Some of these products below have links to check prices and buy through Amazon, but I've also included links to buy direct where possible so you can consider both options.
Blogs like mine make money through affiliate links to cover the cost of running a blog, and unfortunately many small companies don't have an affiliate programme. Purchases through some of the below links give me a small commission, which is especially helpful in 2020 when monetising travel blogs has become near impossible.
As always, I encourage you to do your own research and make a conscious decision as to where you spend your money. But if you do decide to purchase through one of the links below, please know that your support is massively appreciated!
---
The best eco-friendly gifts for travellers in 2020
1. A reusable drink bottle
This is an absolute must for any traveller, or any human in general, considering up to a million plastic drink bottles were purchased every second pre-pandemic.
There's a bunch of drink bottles out there depending on the style you're looking for, but here are a few of the best-rated options:
2. A reusable coffee cup
If your travel-loving friend is a coffee drinker or is heading somewhere chilly, you can't go wrong with a reusable coffee cup that they can drink their brew out of each morning.
I'm not great with caffeine but I can't say no to a hazelnut hot chocolate, and here are my top picks for cups for hot drinks:
3. A straw and cutlery set
The amount of plastic straws used by restaurants and cafes each day is horrendous, especially in some countries throughout Eastern Europe and Southeast Asia.
But with this compact bamboo straw and cutlery set, travellers can say "no straw please!" and use their own eating utensils without having to throw anything in the bin!
4. Toiletry bars
These solid shampoo and conditioner bars from Kiwi company Ethique have been a game changer for my travels.
I tried a number of solid toiletry options before these but always felt like my hair wasn't properly clean, however Ethique's range provides great results, has a variety of options depending on your hair and skin type, and lasts ages!
I rate their Pinkalicious shampoo bar, Guardian conditioner and solid laundry bar. They also have bundles and gift sets available, and have just launched a range of concentrates that you add water to turn into a liquid, for those who don't like bars but don't want to buy in plastic bottles. Genius!
Check out the Ethique range on Amazon | Buy Ethique products direct on their website
5. A Kosan Travel Dress
Kosan is a legendary clothing brand that creates beautiful and practical clothes perfect for travel. That means pockets, lightweight, easily washable, pockets, comfortable, functional, and did I mention pockets?
Their staple piece is the Kosan Travel Dress, which they sent me recently and I'll be trying on my trip to Tekapo next week, but they also have jackets, tshirts, bags and masks available.
And best of all, Kosan is a champion for sustainable supply chains. On their website they list the factories they use to make each product, they focus on durable materials to make products that are built to last, and they donate 1% of all profits to Amnesty International.
You can see full Kosan range here, and use promo code ALEXX10 for 10% off your purchase!
6. A pair of Allbirds sneakers
Allbirds are a carbon-neutral shoe company, and they're one of my favourite brands in the entire world.
With shoes for men, women and children ranging from running shoes, high-top sneakers, casual sneakers, slip-ons and more, Allbirds is covering a lot of bases when it comes to footwear, and their bamboo and merino materials are sustainably-sourced.
The sneakers are ultra-comfortable, lightweight and easy to wash, making them ideal for any traveller, and their new apparel range includes tshirts made from odour-reducing material, bamboo and merino underwear, and breathable puffer jackets.
7. A reusable shopping bag
Whether they're lugging fresh fruit and veggies home from a local market, or carrying your swimwear and towel to a beach on a remote island, a reusable shopping bag is a cheap and helpful gift idea for any eco-conscious traveller.
Here are a few bags with great reviews online:
8. Something locally-made from a country they want to visit
2020 has sucked big time, and lots of travel-lovers have been unable to visit the places they had planned for this year. So to keep them focused on their next adventure, find something beautiful to buy from where they want to visit next.
9. Or something from one of their favourite countries
If your friend is missing a particular destination, perhaps somewhere they have friends and family, or somewhere they used to live, it's a lovely idea to buy them something from that place.
You could find a local artist, jewellery brand, even a photographer, and get something bespoke ordered to make their festive season extra special.
10. A voucher for their next trip
Buying a voucher for an upcoming trip is like giving a lifeline to the tourism industry, and letting them know you're ready and waiting for when it's safe to travel again.
Lots of travel companies are offering discounts on early bookings right now, like G Adventures with $1 deposits (yes, $1!) as well as 21% off for Cyber Week.
If you're going to buy a voucher for a tour, a local experience or a hotel, just make sure to read the cancellation policy and ensure it's open-dated in case travel restrictions are extended.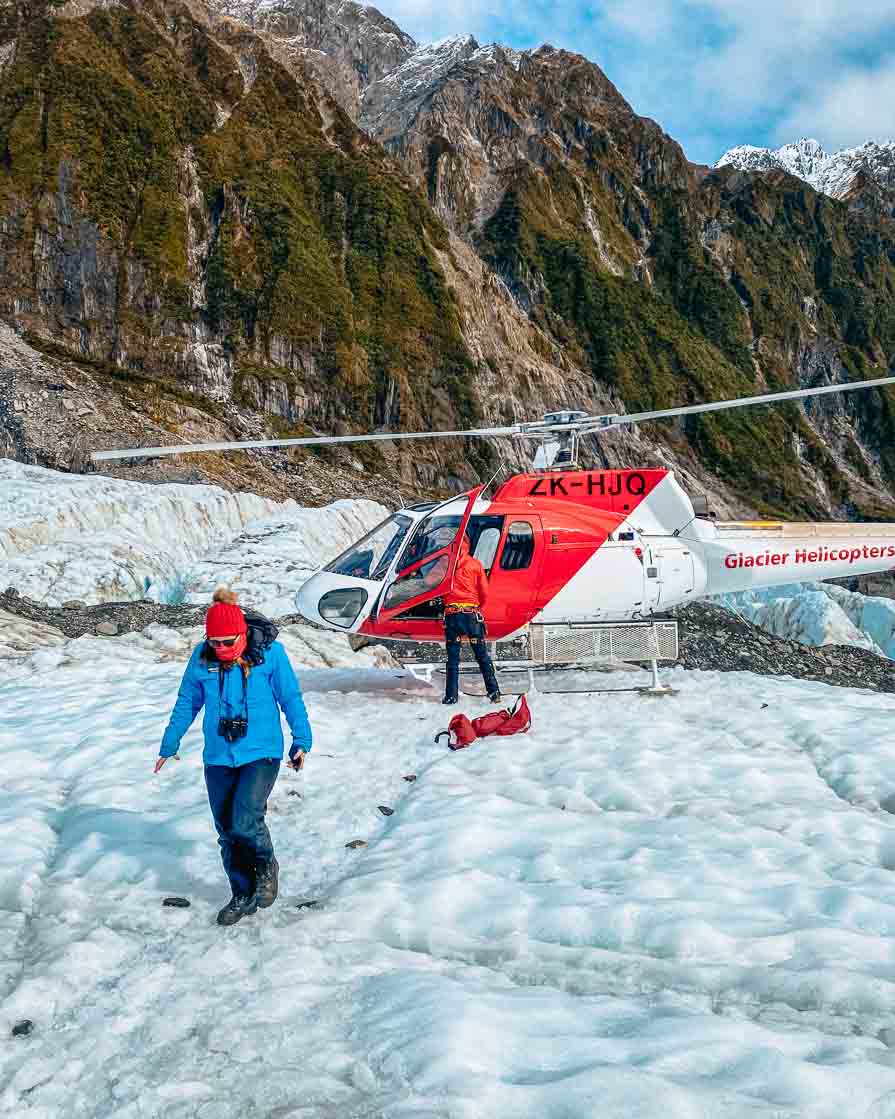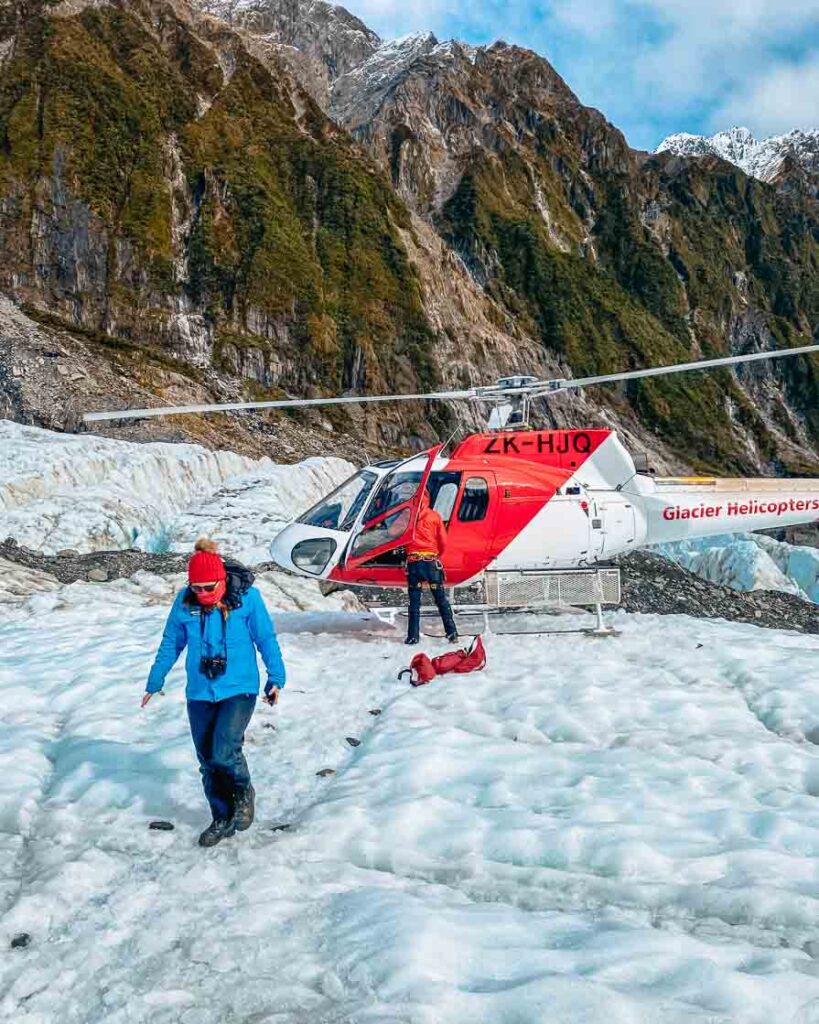 11. Offset their carbon
You can buy carbon credit gift packs to offset the carbon of your friends and family, a brilliant option to gift someone who is passionate about the environment.
There are a bunch of different carbon offsetting organisations who offer this but the most reputable is Terrapass.
12. Donate to a tourism fund for travel industry workers
The travel industry around the world has been decimated by the pandemic and there are hundreds of thousands of local communities struggling to survive while borders are closed.
You can support these tourism workers by donating to one of the many tourism funds on fundraising platforms like GoFundMe and JustGiving. Just search "tourism fund", "tourism workers" or "travel industry support" along with a specific destination if you have one in mind, and donate under your friend's name.
13. An online course
Avoid any shipping and product manufacturing footprint by gifting your travel-obsessed friend with a travel-related online course!
You could choose a language course, a photography course, or even a blog course to give them a gentle nudge towards turning their passion for travel into more than just a hobby.
Interested in an online course for yourself? Get a two week free trial with Skillshare with this link, who have thousands of classes on everything from photography to illustration to coding and more.
14. A beach towel made from recycled materials
Dock & Bay is an Aussie company that makes funky quick-dry beach towels and swim shorts, with the early 2021 goal of having all of their products made from 100% recycled materials.
All of their new products are being made with their new recycled plastic process, so once the old stock is gone, they've reached this impressive milestone!
And to go above and beyond that pledge, they've just released a not-for-profit microfibre catching laundry bag which does just that – catches microfibres from your laundry!
Check out their range on Amazon | Buy direct at dockandbay.com
15. Make something for them
If you're tight on budget, or if you just love the creative process, consider making something as a gift instead of buying a product.
You could make a coffee scrub for them to take with them, a mini soy candle that's easy to travel with, a bath bomb for their next hotel stay, or even a snow globe with one of their travel photos inside. The possibilities are endless!
---
I hope this sustainable gift guide for travel lovers has helped you find some eco-friendly gifts for travellers on your Christmas list! If you have any questions or you have any suggestions to add, let me know in the comments below.
Like this blog? Pin it!