While it's not often found on a tourist's New Zealand bucket list, I think Whanganui is actually one of the most underrated destinations in the country.
It's got a range of budget-friendly things to do in Whanganui for travellers on a budget, and it offers some luxury experiences on the more affordable end of the spectrum if you want to treat yourself without breaking the bank.
If you're planning a Whanganui getaway, or you're considering planning a trip to this beautiful lesser-visited North Island city, here's some info that will help you plan a brilliant trip.
---
Where is Whanganui?
Whanganui is a city at the mouth of the Whanganui River, on the North Island's West Coast. It's just over two hours from New Plymouth and 2.5 hours from Wellington.
---
Why should you visit Whanganui?
1. Heritage buildings
Napier tends to get all the attention for heritage architecture in New Zealand's small cities, but Whanganui actually gives it a run for its money.
The streets in the city centre are lined with Victorian and Edwardian-era buildings displaying old school retailers' names like Kitchen's Dispensing Chemist and the Telegraph Building, and there's even New Zealand's only surviving Victorian theatre, the Opera House of 1899.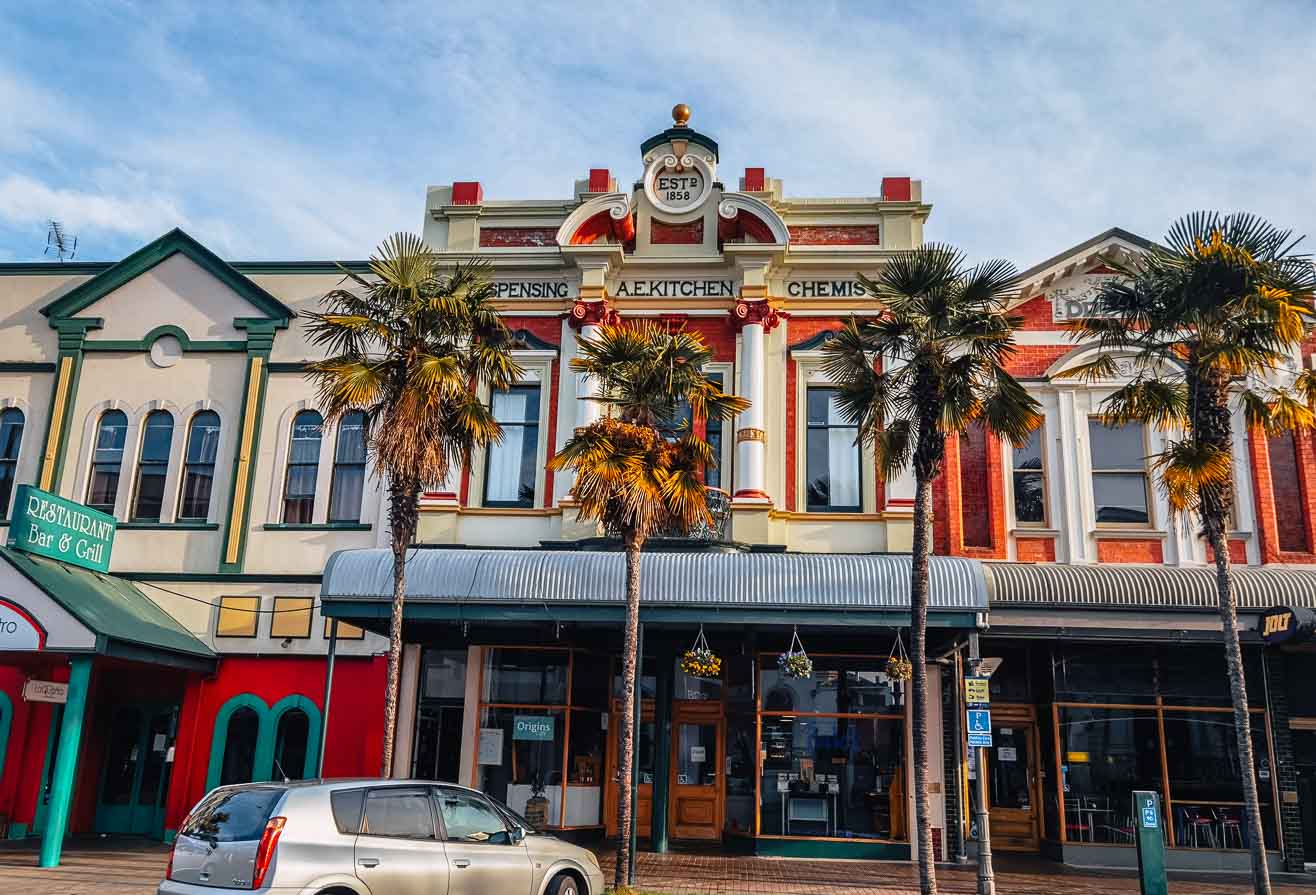 2. Whanganui River
With a range of active adventures available on land and on water, the Whanganui River is the country's longest navigable river and is counted as one of New Zealand's Great Walks.
You can opt to explore by jet boat, canoe, on foot, by vehicle or by bike, and choose to go at your own pace or join a group tour.
Recommended tour: 2.5 hour canoe tour with Whanganui River Canoes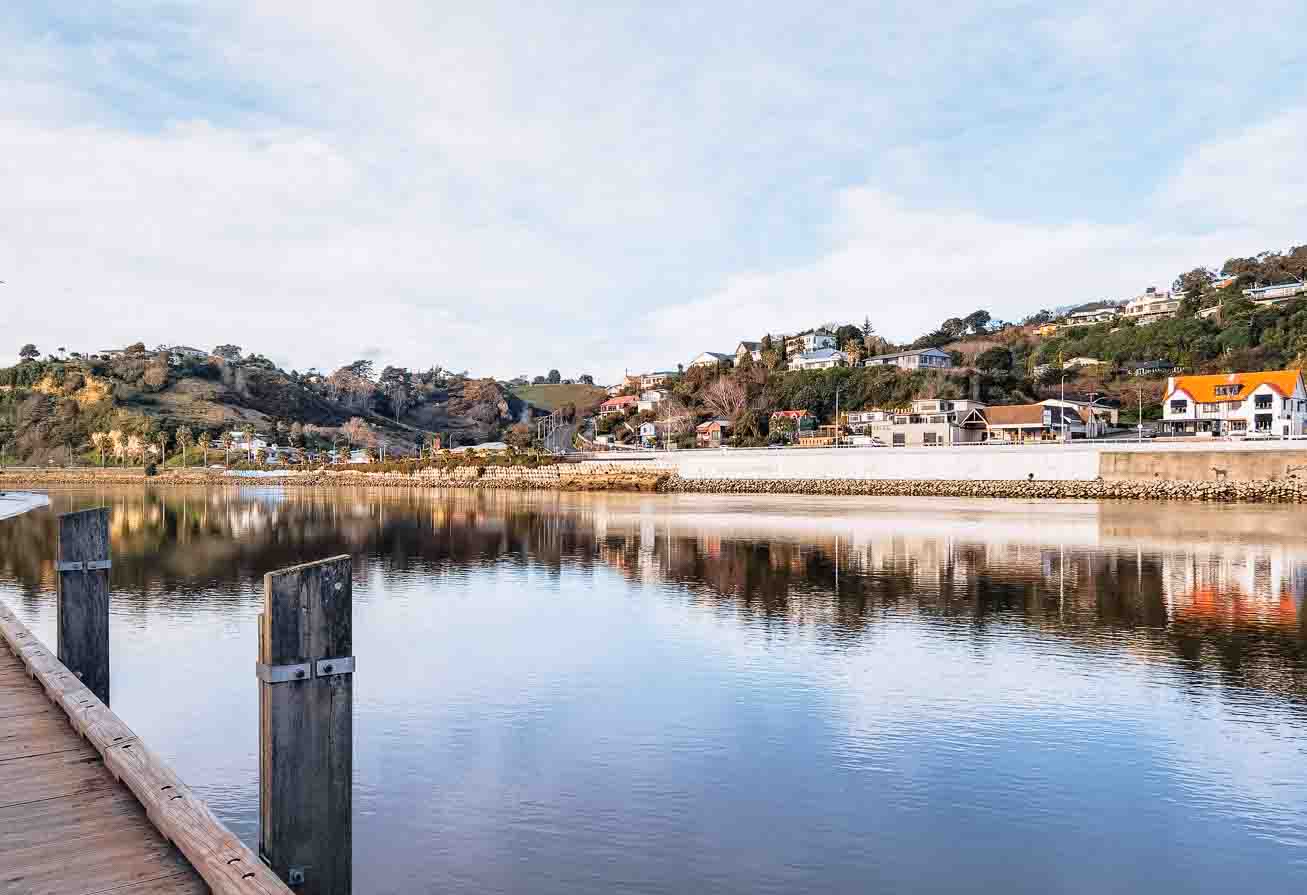 3. Underrated means great value
You could treat yourself to a two-night stay at a comfortable four-star motel for two people, plus three meals out for less than $400. That's almost unheard of in New Zealand's cities!
The local dining scene also boasts an impressive range, with character pubs on one corner, fancy Japanese on another and delicious brunch cafes down the road.
If you want a weekend away but need to make your money go further, Whanganui is a perfect place for it.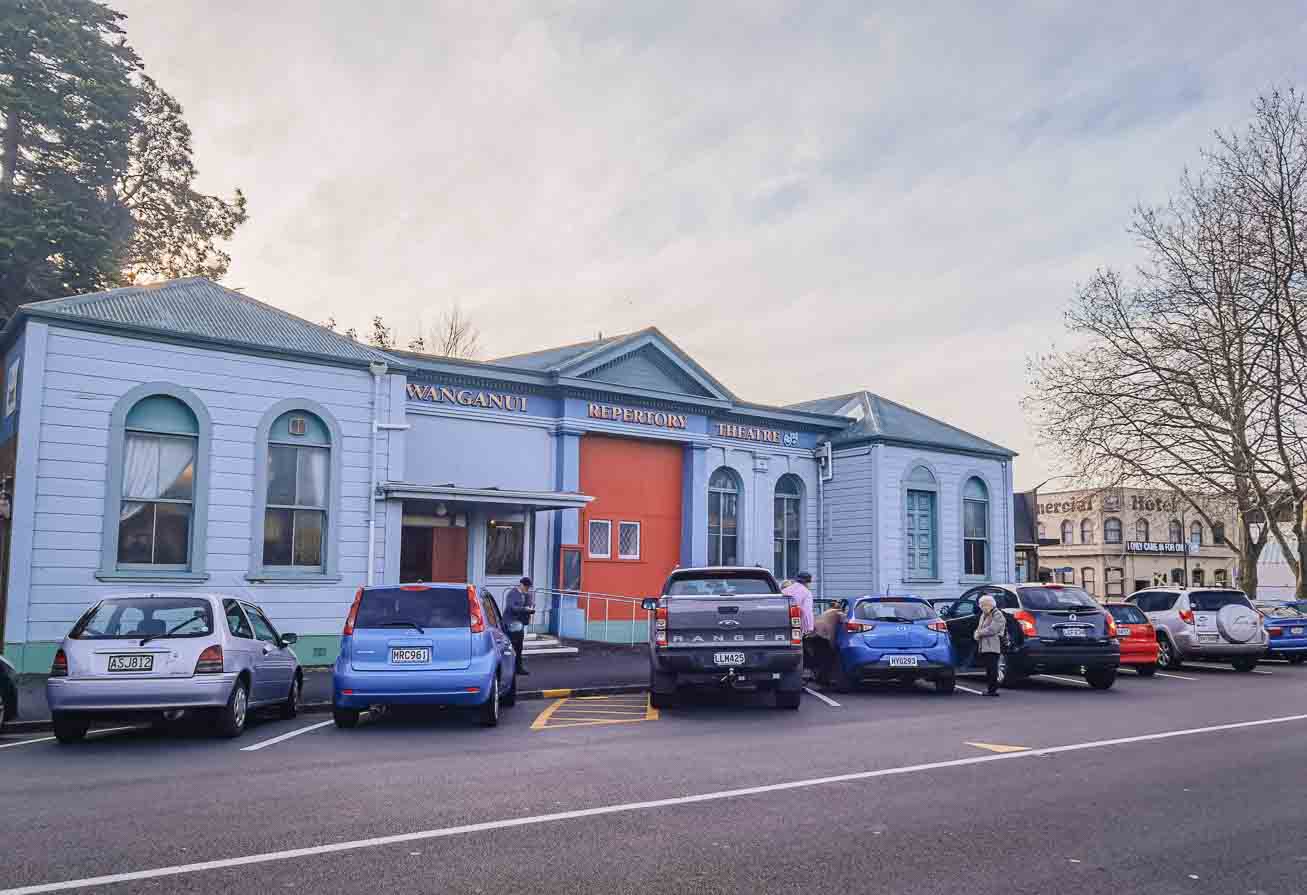 4. Stunning gardens and parks
From the rainbow stairs of Paloma Gardens to the Switzerland-esque lakeside walk at Virginia Lake, you won't have any trouble getting your daily steps in when exploring Whanganui's beautiful outdoor spaces.
5. A thriving art scene
Whanganui has more than 400 resident artists, so expect to see street art, photography, funky textiles, unique fashion and other masterpieces in galleries and on the street. There are over 15 galleries for you to peruse and hopefully find a souvenir to take home!
Some must-visits are Sarjeant Gallery, New Zealand Glassworks, Quartz Museum and the annual Artists Open Studios event in March each year.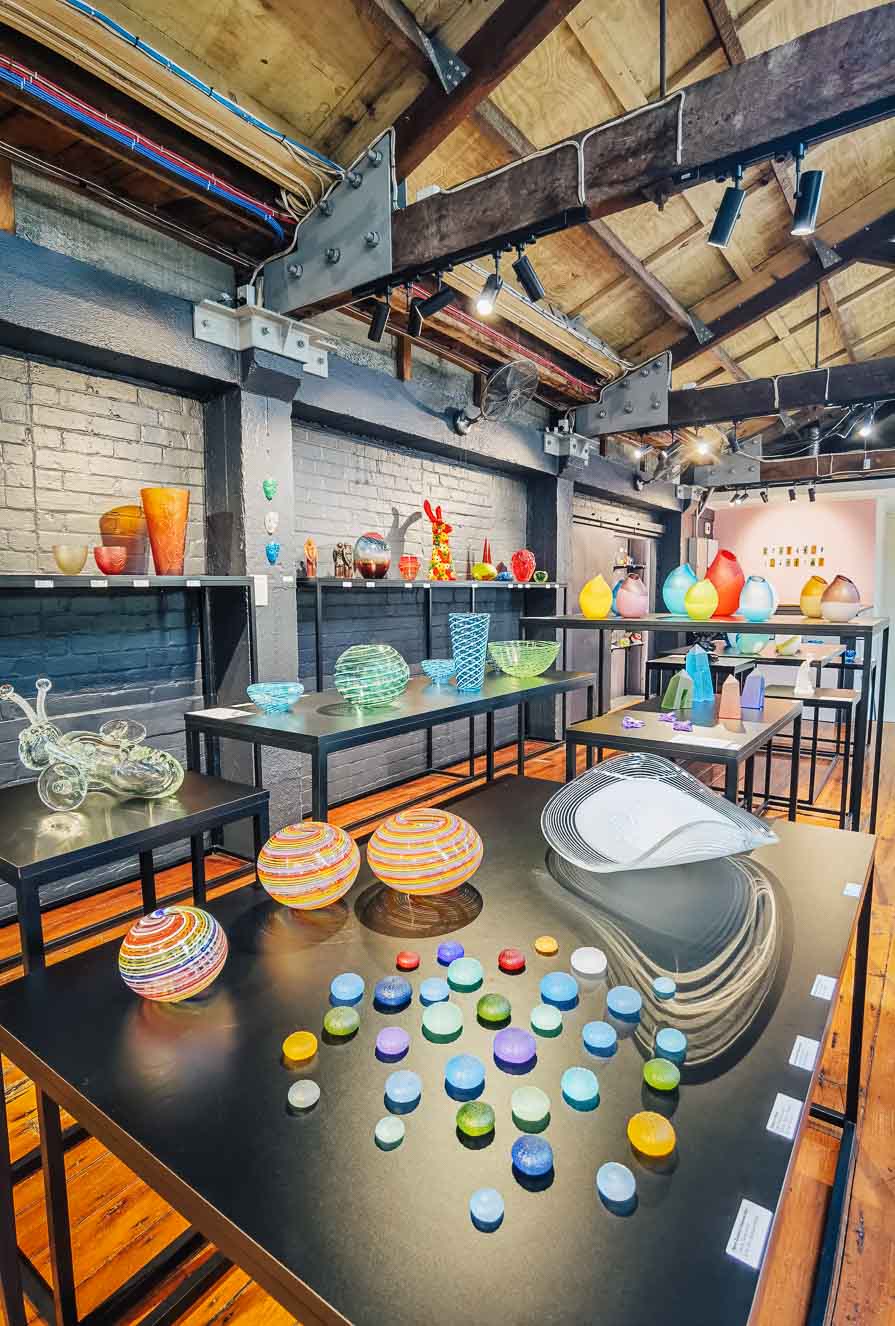 ---
Things to do in Whanganui
Canoe or jet boat down the river
Visit the Bridge to Nowhere in Whanganui National Park (only accessible by jet boat)
Take the kids to Kowhai Park's epic playground
Have a picnic amongst exotic plants at Paloma Gardens or Bason Botanic Gardens
Take a 25 minute walk around Virginia Lake, and don't miss the Peter Pan statue
Enjoy the year-round bright colours in the Winter Gardens at Virginia Lake
Go aboard the 1899 Waimarie Paddlesteamer
Spot all 32 species of bird in the Virginia Lake Bird Aviary
Visit the Bushy Park Wildlife Sanctuary and Homestead
Hike one of the trails in Whanganui National Park
Watch the glassblowers make a masterpiece at New Zealand Glassworks
Have the best eggs benedict in New Zealand at Springvale Cafe (big call but I stand by it!)
Learn about local history at Whanganui Regional Museum
Climb the Durie Hill Tower
Go up the Durie Hill Elevator
Wander down the long stretch of sand at Kai Iwi Beach
Find some funky crafts to take home from the River Traders Market (on Saturday mornings)
---
Where to stay in Whanganui
If you're in a campervan: There's a highly-rated freedom camping spot on Anzac Parade, or for somewhere with facilities check out Whanganui River TOP 10 or Whanganui Seaside Holiday Park.
On a budget: Braemar House YHA Hostel has dorm rooms from only $30 per night or privates from $60.
Best value: We stayed at Kings Court Motel, a superb motel close to the main centre with a 9/10 rating from over 702 reviews. Our motel room was spacious and comfortable, the staff were lovely and prices start from only $125 a night for a studio. Absolute bargain.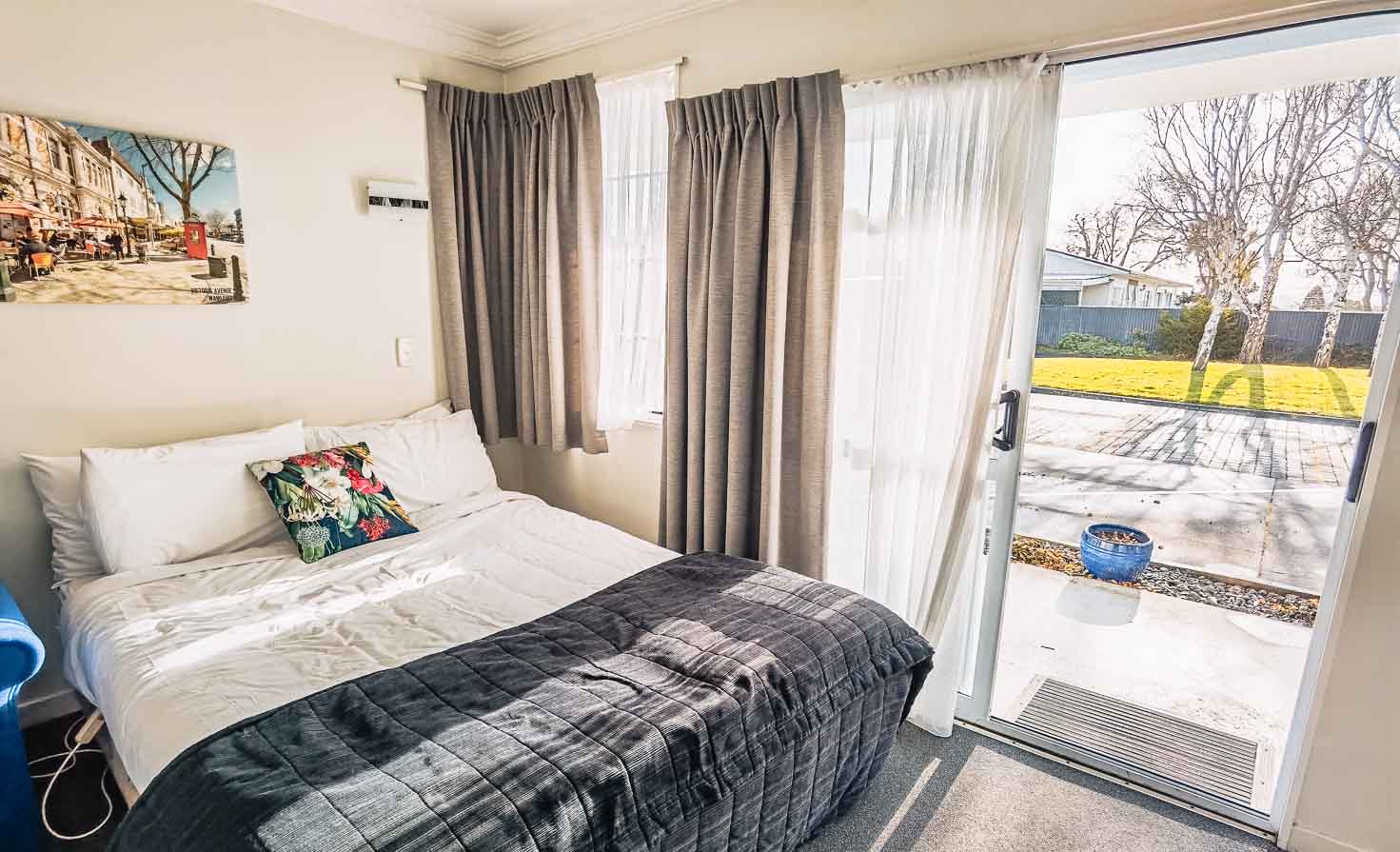 ---
I hope this guide to the best things to do in Whanganui has helped you plan your Whanganui itinerary! Enjoy your trip 🙂