Are you wanting to know whether a subscription to eDreams Prime is worth it? Read on for a full breakdown of eDreams Prime and how much money you'll save depending on the type of travel you do.
As we start to emerge from the craziness of the past few years, one of the biggest questions on travellers' minds is "is travel going to be more expensive?".
It's hard to know the answer, on one hand you have airlines trying to recoup the money they've lost and on the other hand you have millions of young people desperate to get back to island hopping in Greece or a city break in New York.
But one thing is for sure, every traveller is going to be searching high and low for the best deal, and the airlines and travel agencies who offer those deals are going to come out on top.
If you're looking for a way to get discounted flights across multiple airlines and find the best deals on epic places to stay around the world, eDreams Prime might just be the best subscription since Netflix.
Here's all you need to know about eDreams Prime and why it's worth considering for your next trip.
---
What is eDreams?
eDreams is a Europe-based online travel agency, selling flights, accommodation, car rental and more, and they operate in various markets around the world including the UK, USA, Australia and New Zealand.
As well as being an online booking site, they also offer customer service before, during and after your trip.
---
What is eDreams Prime?
eDreams Prime is an annual travel subscription that gives you sweet discounts on flights, accommodation, car rental and more for any trip you book while subscribed.
A number of airlines offer a similar membership structure, however with eDreams Prime you are able to book discounted flights on all airlines as well as save money on other parts of your trip, and you have unlimited access to the deals for as long as you're a member.
It's a brilliant option for adventurers who are keen to make the most of their money while travelling.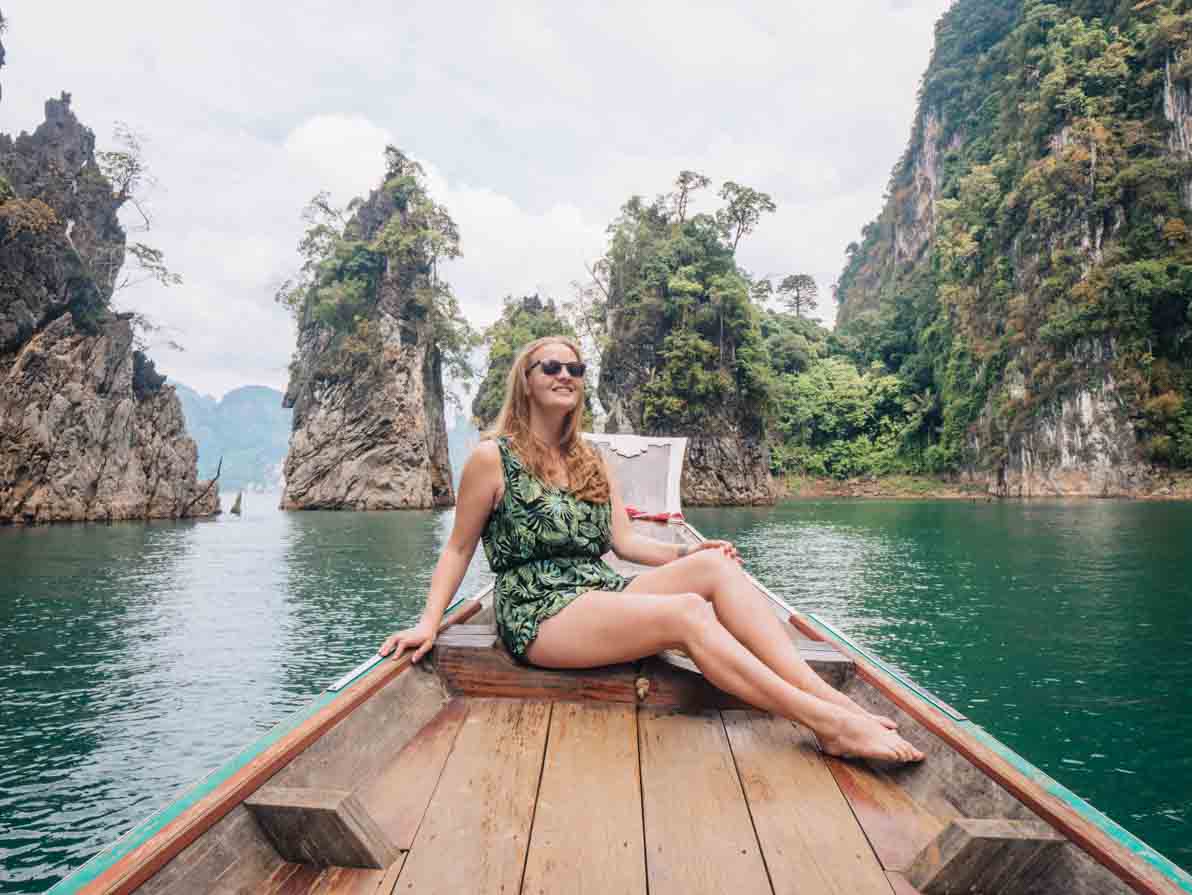 ---
What does eDreams Prime cost?
The subscription cost depends on your location/currency, for example:
$59.99 for USA customers
£59.99 for UK customers
From €54.99 for European customers
There's also a free 30 day trial for all new customers so you can try it out before paying for the year.
---
What are the benefits of eDreams Prime?
There are a number of excellent benefits of signing up for an annual subscription to eDreams Prime, like:
Discounts on all flights, usually around 10%
Up to 50% off accommodation
Discounts on car rental
Access to a 24/7 VIP customer service hotline
Discounts extend to all members in your travel group (up to 10 people total) without them needing their own subscription
30 day free trial for you to give it a go before you lock in for a year
Additional discounts for members on Prime Day
---
How much can you save with eDreams Prime?
The best way to test if it's worth it is probably to try out a few scenarios from my own past adventures.
Let's say I wanted to head to Budapest for a weekend with my best friend and we needed return flights for two people.
A quick search for flights on eDreams Prime shows that our best option is to fly EasyJet for a discounted Prime price of £36.31 per passenger, down from £66.19 per passenger. This is a saving of £29.88 each, or £59.76 in total, meaning that I've already saved what I spent on the annual subscription. Not bad! Your subscription would easily make the cost back with only one or two weekend getaways.
*It is worth noting that searching for the same flights on EasyJet brings up a cheaper price of £46.98 per person, but booking with eDreams Prime would still save £21.34.
Another example for a longer trip would be flying with a group of three friends to New York for a week, four of us in total.
The best deal on eDreams Prime is £286.04 per person, down from £304.18, a saving of £18.14 each and £72.56 in total. That's the annual subscription paid for with a single trip!
*In this instance, searching on Lufthansa's website actually brings up a more expensive price than the original eDreams price, you'd pay £333.17 if you booked direct. Premium airlines often cost more to book direct than booking with an online travel agent.
I can't test out the accommodation prices unfortunately because you can't see the savings without becoming a member, you can't become a member without booking a flight, and I'm currently locked down in New Zealand without the ability to fly anywhere *sad face*.
BUT as soon as I'm able to leave the country I'll absolutely be joining eDreams Prime to get access to discounted fares and stays all around the world.
---
Things to keep in mind with eDreams Prime
There are some things to keep in mind before buying your eDreams Prime subscription.
Always cross-check the price with the airline's direct website. These will often be more expensive but sometimes may be cheaper, and you might get extra benefits like loyalty points and better cancellation options.
The subscription automatically renews so set yourself a reminder before the year is up to look back and see how much you used it/how much it saved you before deciding whether you want to continue with it.
Booking with OTAs (online travel agencies) like eDreams means you will need to deal with their customer service for any flight cancellations or changes, not the airline directly.
---
What is eDreams Prime Day?
eDreams Prime Day is a huge sale that eDreams runs twice a year for a few days, offering customers exclusive deals on flights, accommodation and car rental. Last time the sale helped more than 300,000 travellers save money on their adventures.
The 5th edition of eDreams Prime is happening from 31 January 2023 to 2 February 2023, but if you download the eDreams app you can access the discounts on 30 January and get first dibs on the best travel discounts.
You need to be an eDreams Prime member to take advantage of the sale, but you can sign up for a 30 day free trial when booking your travel and you'll get access to the deals. Too easy. If you've been an eDreams Prime member before in the past 12 months then you'll need to log in with your eDreams Prime details or purchase another membership when you book your flights to be eligible for the discounted rates.
This year, eDreams Prime are offering discounts up to a whopping 60% off flights (that's unheard of!) across airlines including Qatar Airways, Latam, Lufthansa and more, as well as up to 40% off accommodation and up to 30% off car rental. Each of the deals will have limited seats available so you'll need to get in quick!
Some of the discounted flights they are offering include London to Copenhagen return from £20.26 (down from £49.99, a 59% discount), London to New York return from £229.60 (down from £327.45, a 30% discount) and London to Venice for only £11.93 (down from £30.38, a 60% discount). Head over to eDreams to search your travel details and see what deals you might be able to take advantage of, you can see the current deals available on the eDreams Prime Day page, or search for your next trip and then tick the 'Prime Day Deals' box to filter the discounted flights.
If you've missed the first 2023 eDreams Prime Day then don't stress, sign up for the eDreams newsletter to ensure you're the first to hear about the next sale.
---
The final verdict on eDreams Prime
The eDreams Prime annual subscription is ideal for anyone who loves to travel, especially those who travel with their family or in a group.
If you're travelling solo or with one other person, it'll only take about two short-haul trips for the subscription to be worth it. With 4+ people, you can be pretty confident it'll only take one trip!
And if you keep an eye out for Prime Day deals, you'll be able to save even more money on your next trip.
The biggest thing to remember with this type of subscription is just that, to remember that you have it! It's easy to pay the annual fee and then forget that you even have access to the discounts, so I'd recommend bookmarking the eDreams website for easy access next time you plan an adventure.
---
I hope this eDreams Prime review has helped you save some money for your holiday! I'd love to know if you got a great deal, let me know your travel plans and how much money you saved in the comments.
This post is sponsored by the team at eDreams Prime.