This article is contributed by Bounce.
Ooh la la. Que sofisticado! I hear you're embarking on a European tour and looking for places to visit.
Of course, the iconic landmarks are a must. How could you miss the Eiffel Tower, the Colosseum, or Buckingham Palace? But, as a born-and-bred European, I can tell you they're just a teeny-weeny part of what makes Europe great.
The majority of the continent's culture lies outside the well-trodden tourist path. To give you some insider advice on the best places to visit, here are 11 little-known yet jaw-dropping sites you can't miss on your European tour. And let me be the first to say, bienvenido, willkommen, and bienvenue. You're going to love it.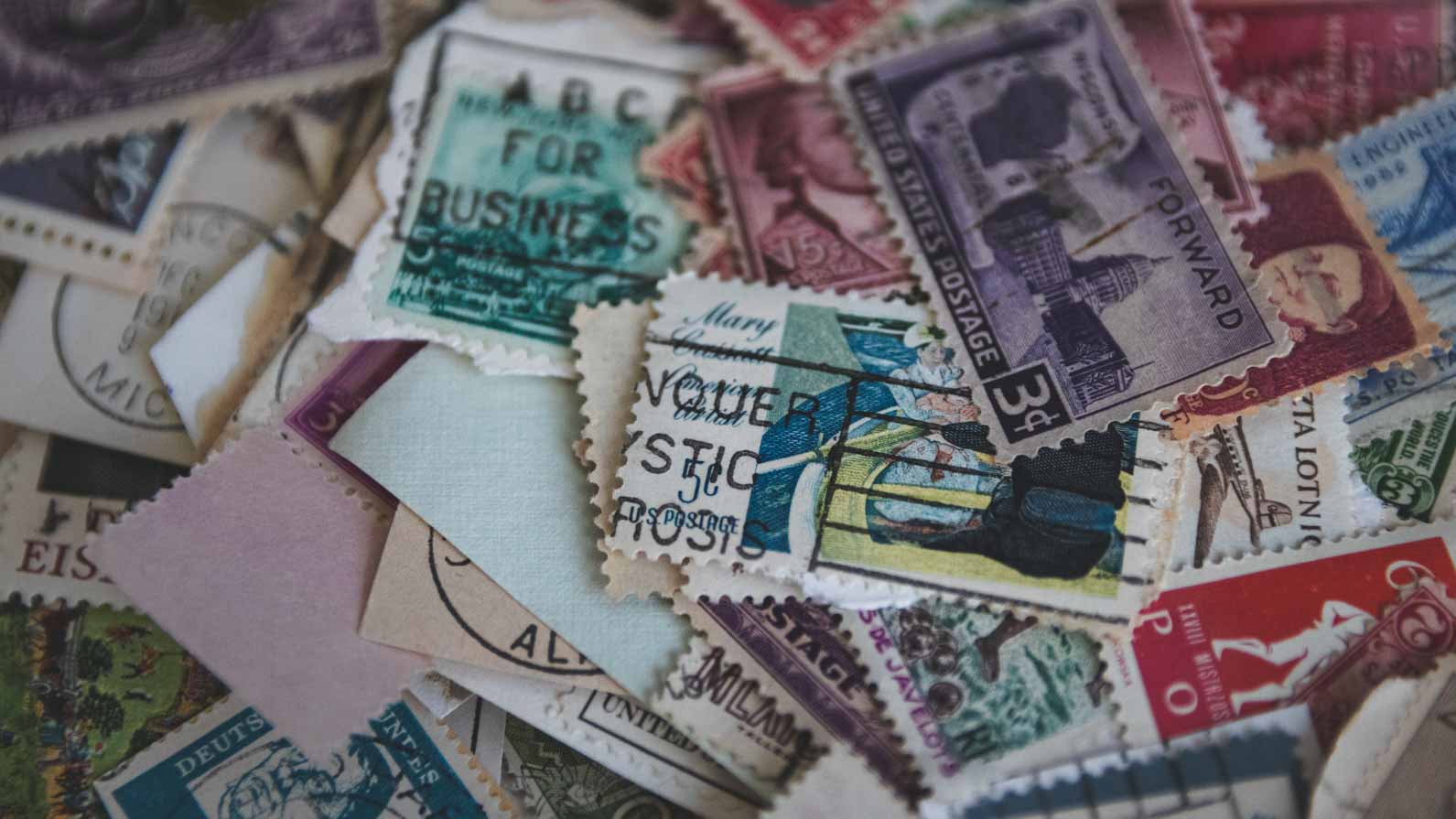 59 Rivoli in Paris
In Paris, most art lovers will head straight to the Louvre. But you're MUCH cooler than that. Instead, visit 59 Rivoli, a once-abandoned building reclaimed by artistic squatters.
Now a fully legal venue, 59 Rivoli is about as far from your typical art gallery as it's possible to get. It's dank. It's grimy. It's covered in graffiti. And it's awesome. Hosting 30 different studios, there's plenty of contemporary art to cover. Honestly, you could spend days there. So if you don't fancy lugging your backpack around, make sure to drop it off at a safe and secure storage facility such as Bounce.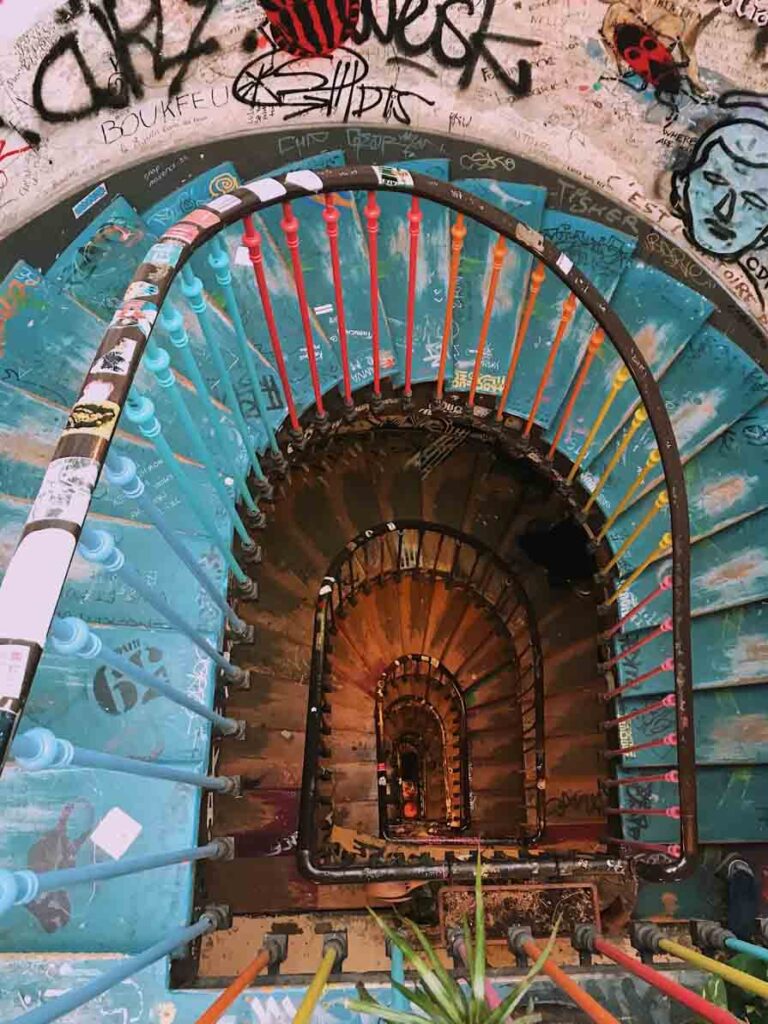 Rome's Pyramid of Cestius
With an ancient ruin seemingly around every corner, Rome is a must-visit for history buffs. But where most will head to the Colosseum and the Roman Forum, you should hit up the Pyramid of Cestius instead.
This little-known wonder was built more than 2,000 years ago as a tomb for the (self-aggrandizing) Gaius Cestius. If you can, visit on the third and fourth weekends of every month when the pyramid's inner chambers are opened to the public.
London's Borough Market
The writer Samuel Johnson said: "When a man is tired of London, he is tired of life." And as a Londoner, I wholeheartedly agree. There's so much to do. Bucks Palace and the Houses of Parliament are great, but for a truly authentic experience, head to Borough Market.
Borough is London's home for world-beating food. Here you can gorge on artisanal cheeses, natural jams, and freshly cut charcuterie. Mmmmm. Then, when you're all-but-full, head to one of the nearby pubs to finish with a traditional British pint. Cheers!
Peacock Island in Berlin
Berlin Wall. Tick. All-night party at Berghain. Tick. What next? Let me suggest that you visit Peacock Island, a magical parkland floating on Berlin's River Havel. A UNESCO World Heritage Site, Peacock Island is famous for its, er, peacocks. Obviously. But it's also got a Disney-like white castle that's absolutely magical.
What's more, the island's highly manicured gardens make the perfect escape from Berlin's city life (and the ideal spot to shake off those stein-induced headaches).
Zurich City Police Headquarters
My general advice for your European tour is to stay as far away from police stations as possible. But in Zurich there is an exception. Make sure to visit the city's police headquarters to see a stunning fresco-covered ceiling of (almost) unrivaled beauty.
Situated within the entrance area, the vaulted ceiling was decorated by Swiss artist Augusto Giacometti in the 1920s. His visionary work of floral patterns and geometric designs has turned the headquarters into the world's most Instagrammable police station. Which is, I'm sure, what he was going for.
Glasgow Botanical Gardens
Glasgow is seriously, seriously underrated as a European destination. While many make London their only UK stop, it's well worth taking the time to go further north. Especially if you're a lover of architecture.
For a truly spectacular day, head to Glasgow Botanic Gardens. Here, you'll find beautifully manicured lawns and self-led trails through the grounds. Also visit the Garden's Kibble Palace, an eye-wateringly beautiful greenhouse plucked straight from a fairy tale.
Amagerbanen Railroad Lines in Copenhagen
Granted, abandoned railroad lines don't sound "jaw-dropping". More scene from a murder mystery. But, I promise you, take a trip to the Amagerbanen railroad lines in Copenhagen and you won't be disappointed. Or murdered.
Stretching 1.5km, the lines run through a gorgeous tunnel of woodland vegetation. Visitors can hire specially designed bikes – known as rail-cycles – that fit onto the tracks. Hire one, pedal through, and take loads of gorgeous pics.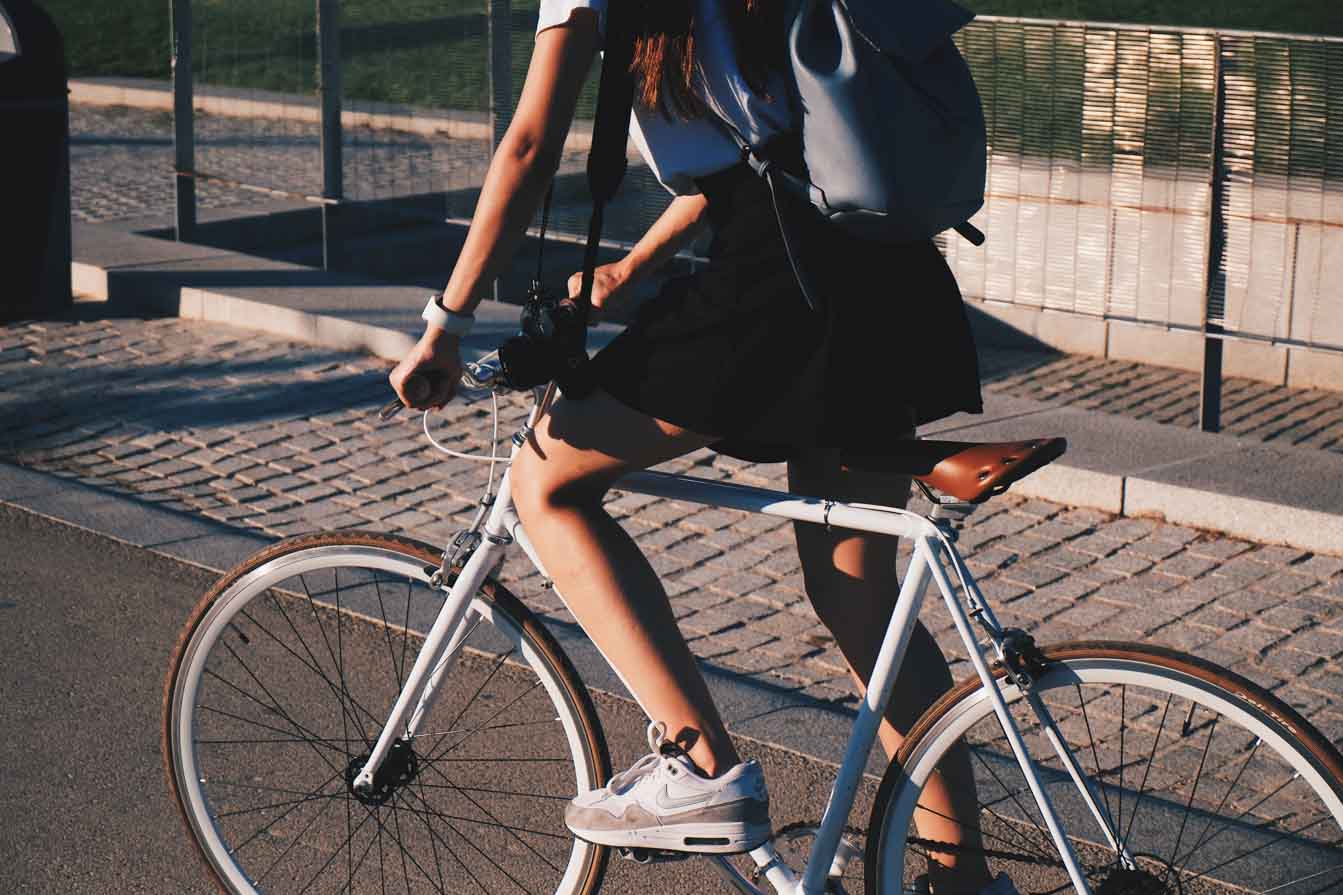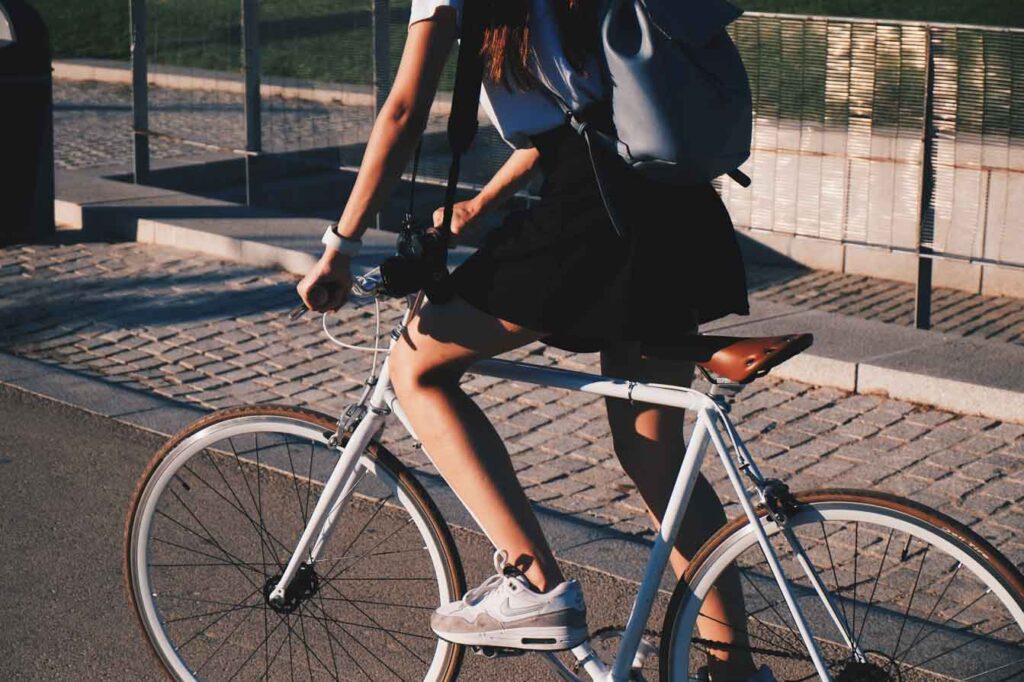 Eisbach Surfing Wave in Munich
No, it's not a dream. There really is a super cool surf spot in the middle of Munich. Bizarre as it sounds, the Eisbach is a man-made wave that flows in the Isar River in Munich's Englischer Garten.
If you're a very experienced rider, you can surf the Eisbach. But for the rest of us, simply admire the pros in action. Crazy as it sounds, surfers take to the icy waters all-year-round (even in winter). Better them than me.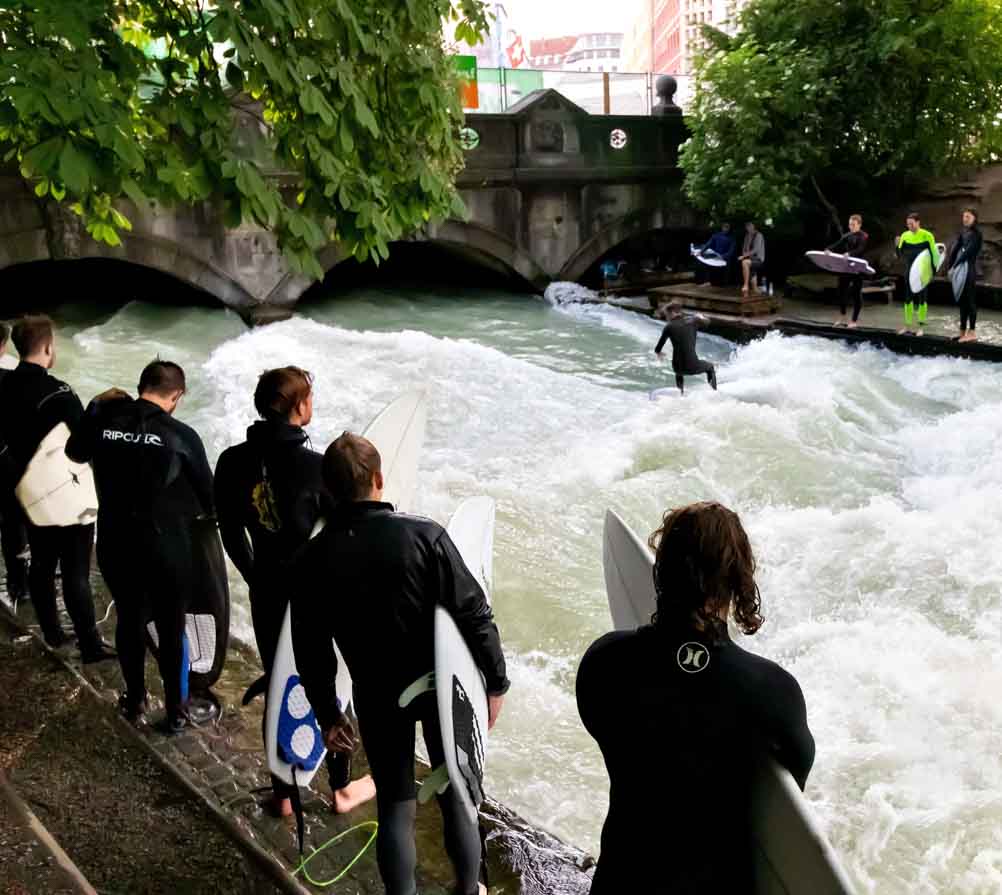 Sobrino de Botin in Madrid
If you're anything like me, a trip to Madrid means three things. Food, food, and food. And while many will head to the nearest tapas bar, I've got something much more interesting: Sobrino de Botin.
This ancient restaurant has been churning out gastronomic delights since 1725, making it the oldest restaurant in the world (thanks Guinness World Records). Book a table at Sobrino de Botin and join their list of famous former guests, which includes writer Ernest Hemmingway and artist Francisco Goya.
Reynisfjara Black-Sand Beach in Iceland
For most, European beaches mean sun, sand, and banana-hammocks. But you're not everyone. Go completely left-field and visit Reynisfjara black-sand beach in Iceland. Impossible to say, but absolutely gorgeous, Reynisfjara is situated on Iceland's south coast.
Its tempestuous waves and rip currents means swimming is a no-no. But you're really going there for the views. Aside from the dark sands, Reynisfjara also has stunning rocky stacks towering just off shore.
St Michan's Church in Dublin
Dublin is incredible. The bars, the people, the music. Everywhere is so full of life! Which is ironic… Because one of Dublin's lesser-known gems has to be the eerie vaults of St Michan's Church.
If you dare to visit the subterranean chambers, you'll get to see 800-year-old mummies in the flesh. Creepy? Absolutely. But not a sight you'll get to see many other places in the world. And, for that reason, you'll have to go. Just have a Guinness before to steady your nerves.
---
Visit these 11 jaw-dropping sites on your European tour and you'll experience a vacation like no other. Seriously. The iconic landmarks are great. But everyone comes back with the same photos, the same memories, the same stories. Pick these 11 destinations and you'll see the very best of Europe as a European would. And isn't that what traveling is all about?