My week in Israel and the Occupied Palestinian Territories was eye-opening, heart-breaking and quite overwhelming, but it was also one of my favourite weeks out of my year-long solo adventure so far.
A quick disclaimer: This region is extremely complicated. The Israeli-Palestinian conflict is something I didn't know much about before I visited, and I spent my week trying to learn as much as I could, to the point where it felt like my brain was going to explode! I understand and I acknowledge that I am no expert, and I am sharing my own experience from my visit. I do not want to offend anyone, if you think anything in this blog is factually incorrect please let me know.
I split my time between visiting food markets and local eateries in vibrant Tel Aviv, getting a history lesson in Jerusalem and the most incredible day tour to Hebron.
I'll admit that I was pretty unprepared and not sure what to expect when I arrived, so after my personal experience, here are some things to know before going to Israel and the Occupied Palestinian Territories.
The terminology can be confusing
Let's start with this because this is what confused me before I went! Due to the political situation and complications around who owns the land, there are multiple names for different areas.
Again, I'm definitely not an expert so I'm not going to say what terms are correct and incorrect (different countries, NGOs and world organisations use different terms) but I'll just explain them in the most basic of ways to give you a better understanding. If there's anything here that you believe is factually incorrect, please let me know!
According to the United Nations, Israel is a country and is recognised as a full member of the UN. Most of the Americas, Europe and Australasia recognise Israel as a country too, as well as central and southern Africa, and most Asian countries. Major cities in Israel include Tel Aviv, Haifa, Nazareth, Eilat and Jerusalem to name a few (but we'll get more into East Jerusalem a bit later).
Countries with large Muslim populations however, like others in the Middle East, northern Africa, Indonesia and Malaysia, generally do not recognise Israel as a state, do not allow Israeli passport holders to visit, and do not let their citizens travel to Israel.
Then there's Palestine. Palestine is a non-member observer state of the United Nations, and is recognised as a state by 138 of the 193 members of the UN.
Most of the remaining members (who are mainly in North America, Australasia and Western Europe) generally support a solution to the conflict where both Israel and Palestine become fully recognised, but have existing relationships with Israel which could become tense if they recognised Palestine.
The Occupied Palestinian Territories is a common term used by the UN, the EU and other global organisations to describe geographical regions where large numbers of Palestinians live and that have Palestinian governing bodies, but where Israel is the occupying power. The two distinct territories are the Gaza Strip and the West Bank.
The Gaza Strip is something I definitely want to learn more about but I spent most of my week exploring the West Bank instead.
In 2005 Israel removed their forces and Israeli settlements (predominantly Jewish Israeli citizens inhabiting the land they believe to be theirs) from the Gaza Strip and now say that they no longer occupy the land, however the majority of Gaza's borders, its coast and its airspace are controlled by Israel, meaning Gaza's inhabitants have no actual governance. The Gaza Strip is technically governed by the Hamas party, who often engage in violent attacks with Israeli forces.
The West Bank occupied territory, including East Jerusalem, is located along the western bank of the River Jordan. Major cities in the West Bank include East Jerusalem, Ramallah, Hebron and Bethlehem.
The Palestinian National Authority, the governing body of this region, recognises the West Bank as a part of Palestine's sovereign nation, and therefore believes that Israeli military occupation and settlements are illegal. This view is also held by many countries and global bodies around the world, however a resolution has not yet been reached.
TOLD YOU IT WAS CONFUSING! Terminology is one of the key things to know before you go to Israel, so hopefully this gives you a head start.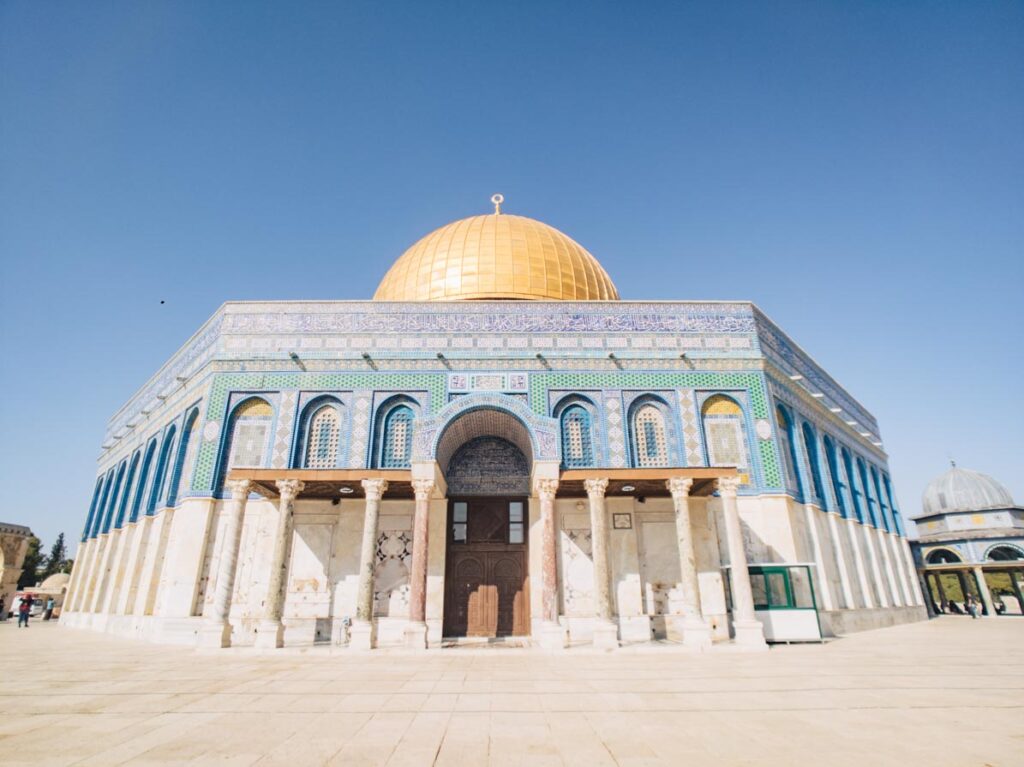 It is safe for solo female travellers
I had no issues with safety as a solo female traveller. Tel Aviv is a very modern and westernised city, Jerusalem is definitely more conservative but still was absolutely fine to wander around by myself. The crime rate in Israel very low, lower than the UK, US, New Zealand and Australia!
YOU MIGHT ALSO LIKE: The Ultimate Guide to Solo Female Travel
BUT in saying that, safety levels depends on where you go and the political situation. Due to the conflict, tensions can rise drastically in some areas (particularly around the Gaza Strip and some parts of the West Bank).
I would suggest sticking to the main cities and tourist areas, and if you want to visit somewhere off the beaten track then consider going with a group tour like the ones that Abraham Tours offers.
Rocket attacks happen reasonably often, but generally these don't affect tourist areas
This sounds scary but it's important to be aware, it's not uncommon for Hamas to launch rockets from the Gaza Strip in the south of the country, or from Hezbollah in Lebanon to launch them into the north. If this happens and you're anywhere near the area under attack, you'll hear sirens to let you know to take cover in a bomb shelter.
Israel has a missile defense system called the Iron Dome which intercepts and disables up to 90% of all rockets being fired into the country. On top of this, most rocket attacks happen very close to the Gaza and Lebanon borders so if you're in the major tourist areas, you're unlikely to be affected.
Many houses, shops and hotels in Tel Aviv and other major cities have access to bunkers so if you do hear sirens, speak to a local to see what they suggest you do.
On the day I left Israel, Hamas launched a rocket attack. I was in Jerusalem so didn't hear sirens but friends in Tel Aviv were taken down to the hostel bunker for a while until the sirens stopped. It was scary to hear about but the locals assured me that provided you're not close to the borders, and that you have access to a shelter, you'll be safe.
Learn a bit about the conflict
From my very brief visit, I only scratched the surface of how tumultuous and complex the situation is. Even calling it a "conflict" isn't really appropriate because that suggests it's an issue between two equal sides, when in reality there is a major power imbalance.
There have been, and currently still are, massive human rights atrocities being committed in the Occupied Palestinian Territories.
There are layers and layers of history, multiple narratives of past events and endless interpretations of right and wrong.
I would highly, highly recommend trying to spend some time with people who are clued up on the situation, whether that's a tour supplier who works across both areas, a charity, NGO or both Israeli and Palestinian citizens.
YOU MIGHT ALSO LIKE: 15 carry on essentials for long haul flights
There's a brilliant local hostel chain
Abraham Hostels is one of the best hostel chains I've ever stayed with, which is a big call. They have hostels in Tel Aviv, Jerusalem, Eilat and Nazareth, and I stayed in the first two.
From an accommodation point of view they're nothing fancy but they're decent and very cost-effective. You get full kitchen access and massive buffet breakfasts, dorm rooms have basic but comfy bunk beds and large bathrooms, and there are private rooms available too. Both Tel Aviv and Jerusalem have rooftop terraces too, and Tel Aviv has a HUGE common area complete with hammock chairs, pool tables, an on-site bar and a dance floor.
But the best thing about Abrahams is the incredible tours and events they hold every day to give you authentic and educational cultural experiences. From Shabbat dinner every Friday night to local food tours to eye-opening day trips and even multi-day tours to Jordan and Egypt, Abrahams is literally a one stop shop for any trip to Israel.
I did a food and cultural tour to the Neve Shaanan neighbourhood in Tel Aviv, a Best of the West Bank day tour to Ramallah, Bethlehem and Jericho, a Jerusalem Holy City tour and the dual-narrative tour to Hebron. More on that one next!
One thing that really stood out to me about Abraham Tours was that they use Palestinian drivers and guides in the West Bank, compared to many other Israeli-run companies who only work with other Israelis.
You can see all the details on their hostels here and check out their tours here. I honestly cannot rave about them enough.
YOU MIGHT ALSO LIKE: How I can afford to stay at world-class hotels without blowing my budget
You can take a dual-narrative tour to one of the most complex cities in the conflict
Abraham's Hebron Dual-Narrative tour is one of the most thought-provoking experiences I've ever had on my travels. This sounds dramatic but I legitimately had a headache for days afterwards because I could not switch my brain off. I would recommend every visitor to the region joins in on this tour for a day.
Hebron is regarded as one of four of Islam's holy cities, and the second holiest city in Judaism after Jerusalem. The dual-narrative tour involves spending half a day with an Israeli Orthodox Jew, and the other half with a Muslim Palestinian. Each host takes you through their part of the city giving you their narrative on the history and present conflict.
This way you can hear about factual events but from both Israeli and Palestinian viewpoints, which is incredibly fascinating. As I said already, there are layers on top of layers of tension, politics and human rights abuses, giving you an very shallow insight into a deep and complex conflict.
Home to over 200,000 people (vast majority are Palestinians, and up to 800 Israeli Settlers), Hebron is known for past extremist attacks from both Israeli and Palestinian sides. The quality of life in the city is severely hampered for both groups due to restriction of travel, ongoing military activity and hostility. It was heart-breaking but in my opinion it's an absolute must-do experience for anyone visiting the country.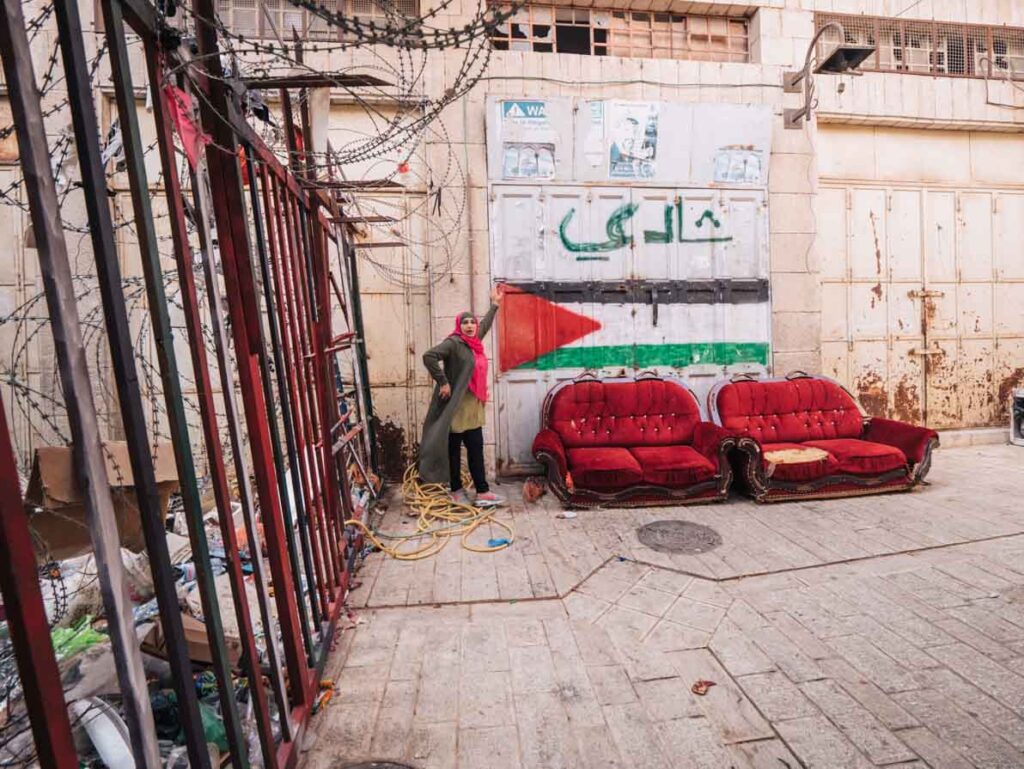 Tel Aviv is super progressive
Tel Aviv is Israel's thriving financial, technology and entertainment hub. It's a city built for young people, with stunning coastline, gentrified neighbourhoods, brilliant food and a fantastic nightlife scene.
In Tel Aviv you'll find that most people speak English, you can dress casually, and the city stays open (and even gets busier!) on Shabbat (Saturday and the Jewish day of rest) rather than everything closing like Jerusalem and other cities.
Jerusalem, on the contrary, is super conservative
Home to almost a million people, many of whom are religious (either Jewish, Muslim or Christian). The city is much more conservative than Tel Aviv, and as a tourist it's important to respect local norms.
It's not uncommon to see locals and tourists dressed in shorts and t-shirts down Jerusalem's main shopping and entertainment streets, but if you go into the Old City or near any religious sites or neighbourhoods, you'll need to dress respectfully. This means elbow-length shirts and knee-length skirts for women, and men will need t-shirts or longer plus long shorts or pants.
While I generally agree with the notion that women should be able to wear whatever they want, in cultures where respect to locals is shown through clothing, it's really important as a visitor to adhere to their customs.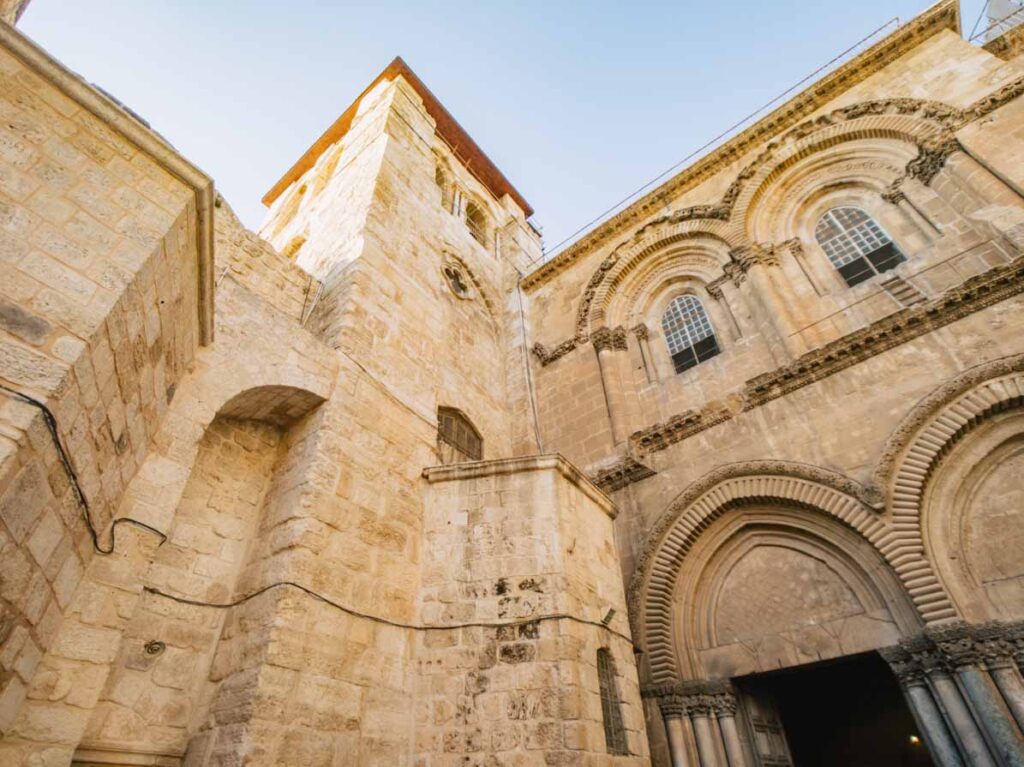 Don't wear clothing with political messages
I can't even believe that I have to say this, but do not wear clothing that suggests any strong political leaning.
On one of our day tours into the West Bank, an American tourist who joined us was wearing a Make America Great Again t-shirt. To Palestinian neighbourhoods. Who are under occupation by Israeli military. Which is funded annually by $3.8B USD. Just DUMB.
He was asked by our tour guide to please change shirts as that type of statement can make the himself, and the whole group, a target, and he responded with "But America's a free country, I can do what I want". YOU'RE NOT IN AMERICA, MATE. Sigh.
YOU MIGHT ALSO LIKE: The ultimate travel guide for 3 days in Dubai
Shabbat is a day of rest
Shabbat is the Jewish sabbath, or day of rest. It begins at sunset on Friday and ends at sunset on Saturday.
Religious Jews who observe Shabbat do not work during these 24 hours, which includes using any electronics, driving or using public transport, cooking, handling money and much more. In most cities in Israel, shops are closed and public transport doesn't run during Shabbat.
Shabbat in Jerusalem is a very interesting experience, where you can watch Orthodox Jews heading in groups to the Western Wall or their local synagogue for a service. Note that some strict religious neighbourhoods may be closed to tourists, and, as always, respect local cultures and customs during Shabbat.
In Tel Aviv, there's a much lower ratio of observant Jews, so you're less likely to notice any disruption to the city's normal activities except that shops might close earlier.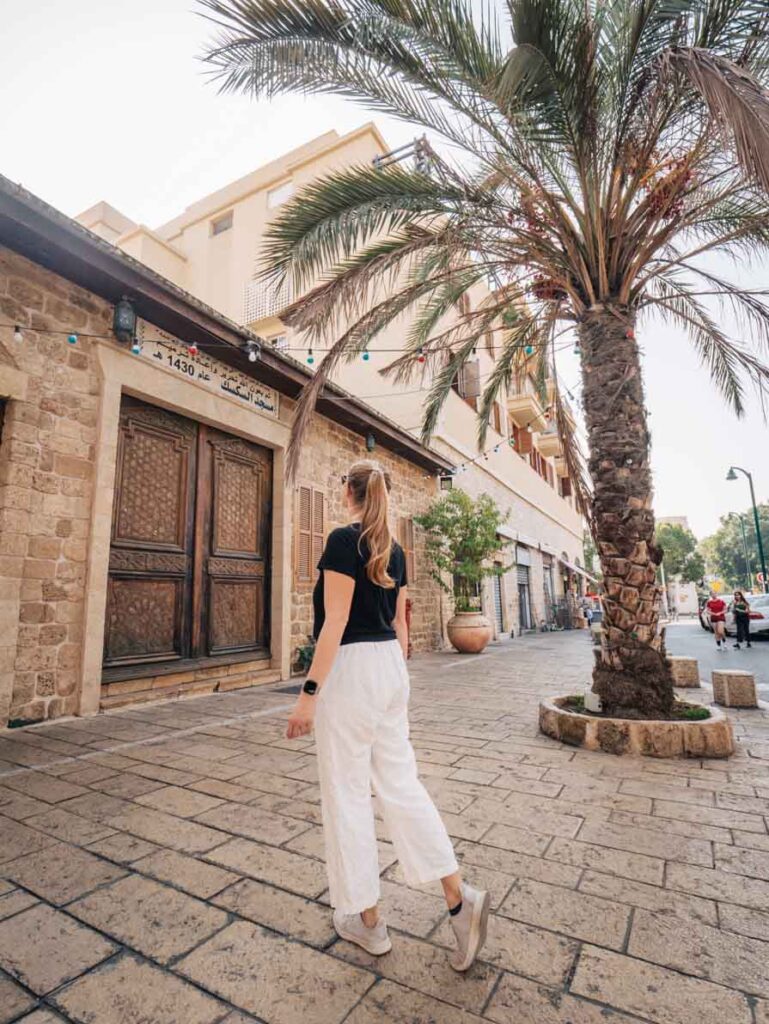 It's expensive
Unfortunately Israel is regarded as the most expensive country to visit in the Middle East, and one of the most expensive in the world.
Expect to pay £25/$50NZD or more for a dorm bed, and basic but central hotels will set you back anywhere from £50/$100NZD to £100/$200NZD. A cheap lunch or dinner is likely to be at least £10/$20NZD, and a beer will set you back about £5/$10NZD in casual restaurants and bars.
If you're visiting Israel on a budget, I'd suggest going for a hostel with kitchen facilities and included breakfast so you can keep costs down, and perhaps consider staying dry for your trip to cut down any unnecessary alcohol costs.
YOU MIGHT ALSO LIKE: The ultimate 7 day Jordan itinerary
The food is delicious
It might be expensive, but WOW is the food good! From all-day hummus and falafel to syrupy kanafeh to shakshuka for brunch, foodies will fall in love with the local culinary scene.
Head to local markets to find authentic dishes made from fresh ingredients, taste test different cuisines from various religions and ethnicities, and make the most of street food carts to get the best bang for your buck.
If you're in Tel Aviv I'd recommend joining the Abraham Tours 'Other Tel Aviv' food tour, it takes you around the city's Neve Shaanan neighbourhood, known for its diversity due to its residents who mostly come to Israel as asylum seekers. Great value for money, delicious dishes and a very unique experience!
There are some epic beaches
Tel Aviv boasts a golden and seemingly endless coastline, with loads of different beaches to choose from. Hilton Beach is the tourist favourite (and unofficial LGBT seaside hub), Gordon Beach has sail boats and pumping tunes on evenings and weekends, and Palmachim Beach is quiet and super chill.
Haifa, an hour north of Tel Aviv, is well worth a visit for sunchasers too. Dor Habonim Beach is a local favourite, and is a Mediterranean hidden gem. Don't miss the exquisite Baha'i Gardens in Haifa too!
For keen divers and snorkelers, the colourful coral reefs of Eilat are a must. This Red Sea adventure holiday spot has stunning visibility and thriving marine life, and you can choose from beginner level dive spots with minimal current or more advanced wreck dives.
You can float in the Dead Sea
The Dead Sea, the lowest point of land on earth and one of the saltiest bodies of water on the planet, is just a short drive from both Tel Aviv and Jerusalem. Ideal for a fun day trip!
At 33.7% salinity (vs. the ocean at 3.5% salinity) the water makes it impossible to sink, so when you go to lie down in the water, you automatically float! It is WEIRD.
It's definitely a touristy spot and can be a bit gimmicky, complete with Dead Sea 'minerals' that you buy to paint on your body before you go in (we didn't feel like it did our skin any good in our experience), but it feels a bit like defying gravity and it's something to tick off the bucket list.
Note that the saltiness of the water can be harsh on your skin, it'll tingle all over and any cuts or broken skin will sting. Do not, I repeat do not shave any part of your body within the 48 hours before visiting the Dead Sea, or you will regret it!
There are some otherworldly landscapes to see
From the world-renowned Masada sunrise to the absolute oasis of Ein Gedi Nature Reserve to the vast Judean Desert, Israel's natural scenery is seriously impressive.
Hike to sunrise viewpoints, discover ancient monasteries carved into rock, swim under refreshing waterfalls and venture off the beaten track with a desert jeep tour. There's much, much more to this region than just the main cities!
YOU MIGHT ALSO LIKE: 21 of the best things to do in Turkey
There are guns everywhere
National service is compulsory for young people in Israel, and many of those young people go into military roles where carrying a weapon is compulsory. This means that while travelling to or from training, between bases or heading home for a visit, they're armed.
Despite the prevalence of military-style weapons being carried openly by off-duty soldiers, gun control laws in Israel are actually very strict and gun crime is not a major issue.
Airport security is intense
Israel's airport security was the most intense I've ever experienced. Coming in wasn't too bad for me, my immigration officer must've been having a good day, but the checks when I was leaving were very thorough!
Be sure to arrive at the airport a full three hours before your flight, and expect to spend half of that waiting in multiple security lines. You'll get checked entering the airport, then asked questions about your travel plans and travel history before you even reach the check in desk.
They'll deep dive into every single predominantly-Muslim country in your passport, to see when you went, how long for, why you were there and who you know. For me that was the UAE, Turkey, Jordan, Indonesia and Morocco.
You'll then get a sticker on the back of your passport which tells the xray security crew how much of a threat you are. As a solo young woman I was perceived to be a high threat and got put into the line where they checked every single gadget, cable, battery, accessory and item of clothing. After half an hour of unpacking (and almost undressing!) I was waved through to finally relax in the departure lounge.
YOU MIGHT ALSO LIKE: 17 super helpful packing tips for travelling with carry on only
They won't stamp your passport
Due to Israel's tense diplomatic relations with Arab nations like Iran and Lebanon, those countries (and more) do not allow tourists who have an Israel passport stamp or visa. This used to be a huge issue for travellers, but luckily Israel's airports no longer stamp your passport, instead they give you a slip of paper that you keep with you until you leave.
However, if you're crossing a land border between Israel and Jordan, it's harder to hide your tracks. Jordanian authorities are aware of the issues with proof of Israel travel in passports so they're open to not stamping you into the country and instead providing a paper slip, however then if you fly out of Jordan and get only an exit stamp, it'll be pretty obvious that you arrived via land from Israel.
The regulations around stamps depend on the crossing so do your research on your specific transit point before you go as well as what countries it might affect down the line. It's hard to find concrete rules online but by looking at anecdotal evidence I've read from other travellers, it looks like Lebanon is the harshest by far, so if that's on your bucket list, avoid land borders at all costs.
And finally, it's just somewhere you have to go
On my big 52 in 52 trip, this region was somewhere that massively exceeded all expectations. Tel Aviv's culture, cuisine and coast were intoxicating, Jerusalem's history was mind-blowing to see and hear about in the flesh, and my trips into the West Bank occupied territory were confusing, complex and thought-provoking.
If you have even the slightest interest in history, politics, religion or culture, this place will blow you away. Surely the majority of you resonate with at least one of those aspects!
The cost can be tough but you can soften the blow with by staying at the funky Abraham Hostels, book onto some of their day trips, snack on local food, meet other young travellers and explore the incredible cities, towns and landscapes this region has to offer.
---
I hope this mega list of things to know before going to Israel and the Occupied Palestinian Territories has helped you while you plan your adventure! If you think I've missed something important, please let me know in the comments.
Looking for somewhere to stay in Tel Aviv, Jerusalem, Eilat or Nazareth? Abraham Hostels is my top pick! Search your travel dates and book your stay with them here.
Like this blog? Pin it!
Read more about my 52 in 52 adventure here, see all of my blog posts from the trip here, or check out my Instagram @findingalexx to see all of my travel photos.
All the basic details from my big 52 in 52 trip:
How do you find your flights? Skyscanner! I use the Everywhere tool to find the cheapest place to fly to each Tuesday
Do you fly every week? Not every week no, once I have the destination I check trains and buses to see if there's any other transport options aside from flying. If so, I usually book these using the Trainline app.
How do you book your accommodation? I book all my hotels, hostels and apartments on either booking.com or Hostelworld.
Do you have travel insurance? YES, I always travel with travel insurance and you should too. I'm insured for an annual policy with Worldcare NZ.
Do you offset your carbon credits? I sure do! I always offset when I book if the airline gives me the option (Ryanair does), and I also offset all my flights using Co2nsensus.com.
What luggage do you travel with? I travel with a 75cm Samsonite Cosmolite suitcase, a matching Samsonite Cosmolite 55cm cabin luggage hardcase, and a cheap laptop backpack.
What camera do you use? You can see the full list of what's in my camera bag right here.
What laptop do you use? I have a super portable HP Spectre x360 13.3″ laptop, which is an absolute dream to travel with.
For more FAQs about my 52 in 52 trip, see this post.
Huge thanks to Abraham Hostels for hosting me for the week and providing me with a few day tours. As always, my opinions are my own and are totally based on my personal experience.