Slipper Island Resort makes up 95% of the private Slipper Island off the coast of the Coromandel Peninsula. Only accessed by boat (or helicopter if you're that way inclined), it's a true island paradise without having to head to the Pacific or further afar. Read on to find out more about one of the best spots for glamping in the Coromandel, Slipper Island Resort.
For Kiwi expats it can be hard to truly disconnect while on holiday in New Zealand, when in reality you're often only a few hours' drive from your home and its pressures.
But jump on a 20 minute boat ride from Tairua in the Coromandel Peninsula and you'll find yourself in a surprisingly secluded sanctuary perfect for a Coromandel glamping adventure – the Slipper Island Resort.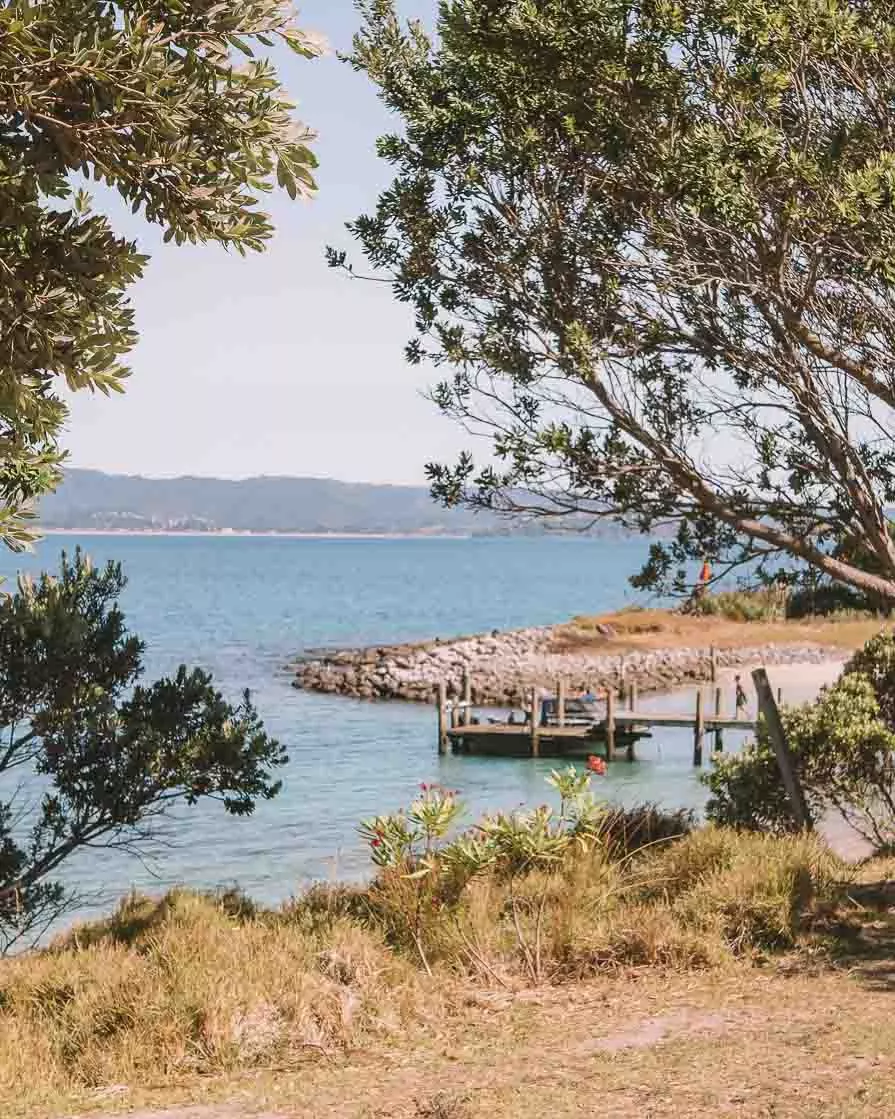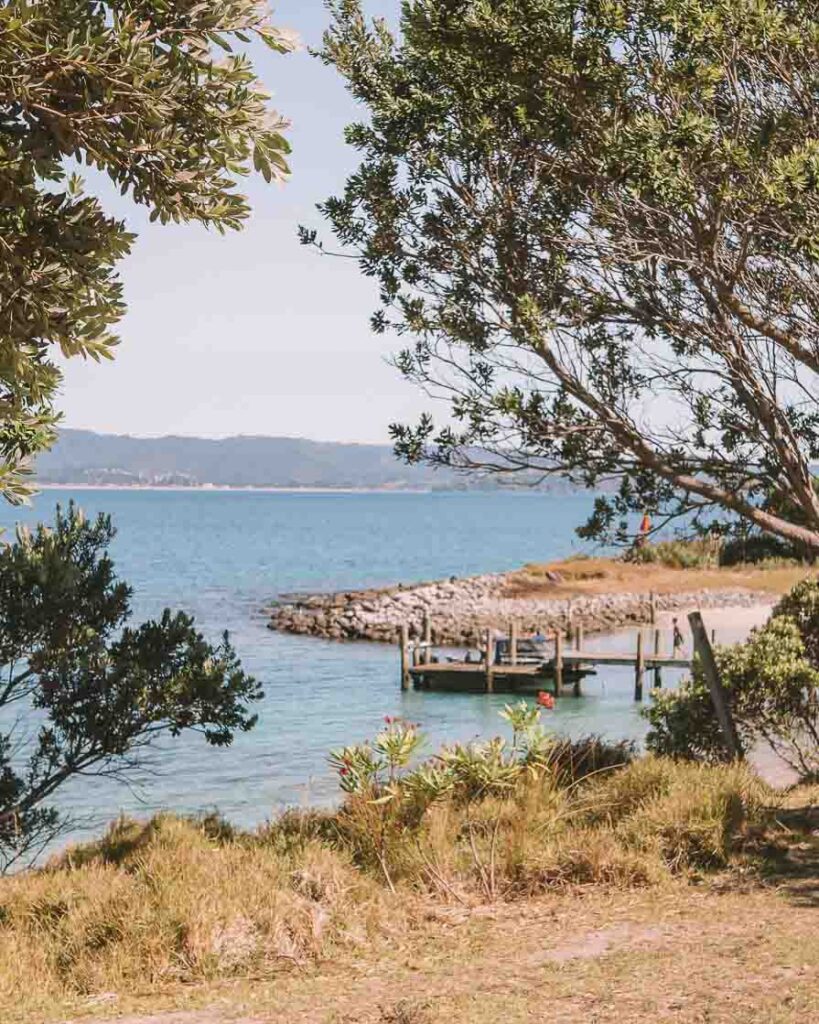 I must admit that the word 'resort' misled me, I instantly thought Fiji and commercialisation. While Fiji and Slipper Island are both tropical paradises, that's where the similarities end.
Spending 24 hours at Slipper Island Resort was genuinely the most relaxed I've felt in two years of travelling all over the world. It's more of an oasis than a resort.
Private island glamping in the Coromandel
Their website says you can 'own an island for a night' and that's the perfect description. For that night you feel you have this tiny corner of the world all to yourself.
It's tempting to switch your phone off and hide it in a drawer to be honest. There aren't actually many holiday destinations where you can disconnect and really 'get away' to that level. If you've never been glamping in New Zealand before, this is the absolute ideal place to do it.
What to do on Slipper Island
The resort owns 95% of the island so you're able to walk from the beaches on the west to the tops of the cliffs on the east, enjoying the sun at both ends of the day and seeing the views back towards the Coromandel Peninsula and out to the Pacific Ocean.
Walking to the east side of the island to watch the sunrise from the top of a cliff was a definite highlight, with no one around except for a few sheep, a dog or two and some cattle to keep you company.
For the more active relaxers there's plenty to keep you entertained during the day, like kayaking, swimming, snorkelling, paddleboarding and walking. Depending on what you are into, the active marine life around the island is also a popular spot for divers, spearfish and fishing.
And I'm not sure life gets much better than enjoying a beverage beach-side while the sun goes down on your private resort.
Can you stay on Slipper Island?
Of course you can!
There are three types of accommodation available: the self-contained chalets, glamping tents, and additional bunk rooms available within the main lodge.
The lodge has a large communal area and kitchen which would be perfect to feed and entertain bigger groups.
All the accommodation is based by Home Bay, the sandy beach cove on the east side of the island, so there's no long trekking required to get to and from the beach, or in between your chalet/glamping tent and the lodge.
At capacity the resort can sleep 30 people. We went to the resort as a duo but I would definitely like to return with a larger group for 2 – 3 days. I imagine it as the perfect spot for a significant birthday, extended family get-together, or even a small and intimate wedding.
Here's our self-contained room in the lodge:
And here's the bunk room:
And the epic glamping tents: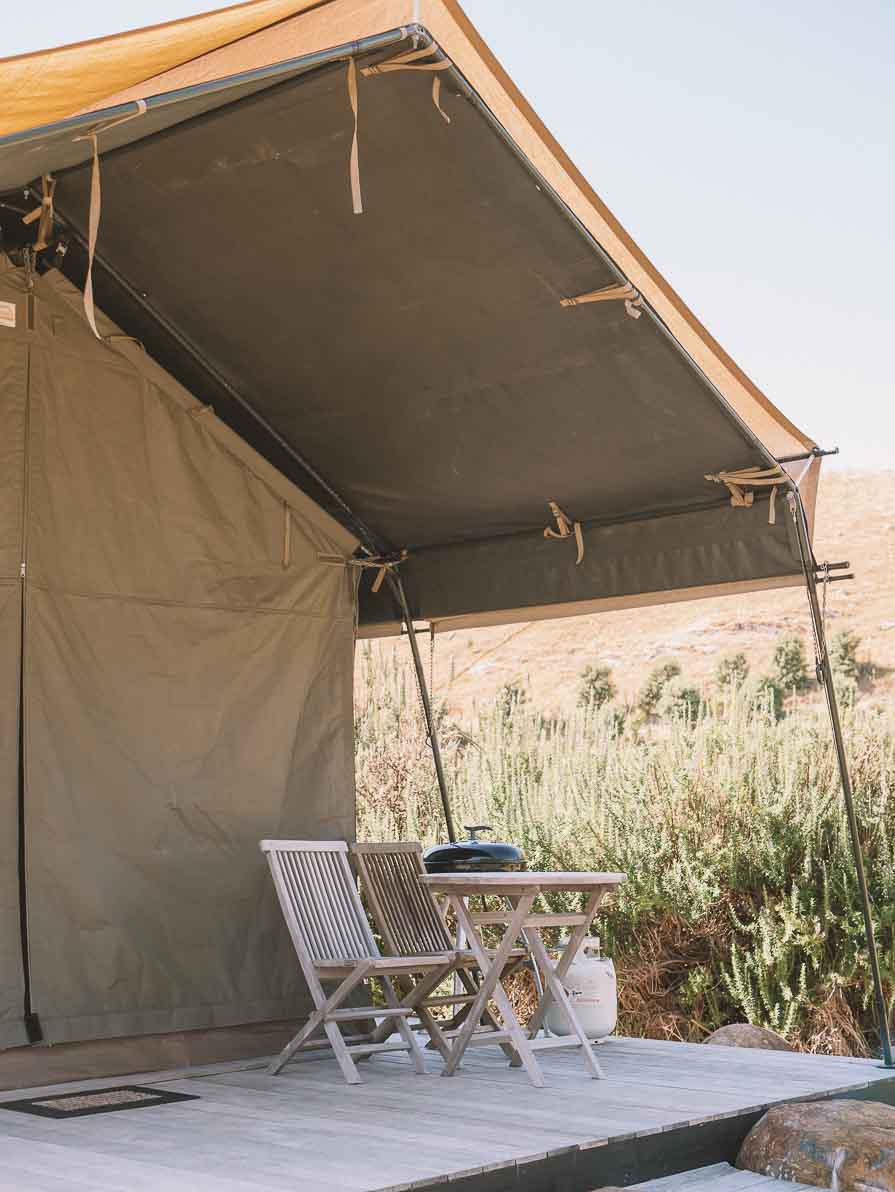 How much does it cost to stay on Slipper Island?
Prices vary from $80 per person per night to $175 pppn depending on your choice of accommodation and how many people and/or children you have with you
The water taxi service to and from the island is $60/person for a return trip
You can rent the entire Slipper Island Resort for $4500 for up to 30 people
How do you get to Slipper Island?
Tairua and Pauanui are both a very manageable two-hour drive from Auckland, Hamilton and Tauranga, which all have well-serviced airports from most New Zealand locations
The Slipper Island Resort offers a water taxi service, if you're not bringing your own boat over. You can book and pay for your water taxi at the same time as booking your accommodation through their website
What should you take with you?
Your food and drink for the duration of your stay. There's plenty of cooking equipment and facilities at the resort so you don't need to bring any of that with you.
Games and activities either for the beach or in the water, for your down time or at night. From paddleboards to a set of cards, there's plenty of time and space for activities.
A lot of the land owned by the resort is farmed, so don't pack any walking shoes that you wouldn't want to accidentally get sheep poo on.
The marine life around the island is popular for divers and fishers, but if you're not into either of those then a snorkelling set would be a good way to see some of the underwater world of Slipper Island.
If you're not from New Zealand, it's important to know that the sea never gets quite as warm as those European seas – even in summer. So if you're on the chilly end of the scale but still want to enjoy a decent amount of time in the water then a rash shirt or a short wetsuit may be worth packing.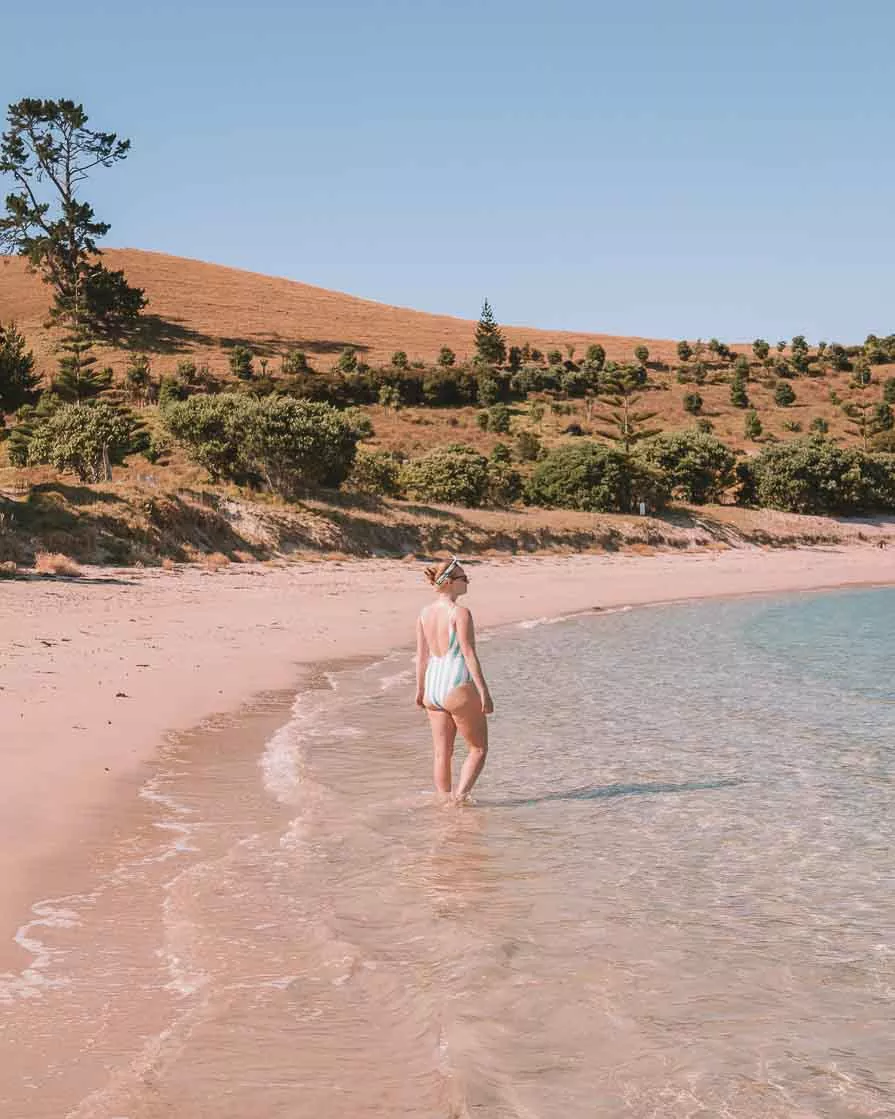 The final verdict on Slipper Island
I'm obsessed. I'd never been glamping in New Zealand before; I'd tried it in the Cotswolds in the UK, and stayed at a retreat in Portugal's Algarve, but this felt like a mix of those two thrown in with New Zealand's insane natural beauty and the feeling of being so close to home, yet so far from the 9-5 reality.
It was a whirlwind stay but I'd recommend it to all my friends back home or anyone visiting New Zealand, glamping in the Coromandel at Slipper Island needs to be on your list. I can't wait for my next visit, hopefully with a bunch of buddies to join me. And wine!
Have you been glamping in the Coromandel or have you found any other epic glamping spots in New Zealand or around the world? Tell me in the comments below.
Like this blog? Pin it!
Want to see more glamping spots? Here's a list of all the best places I've ever stayed, and see more epic travel photos on Instagram at @findingalexx
The legends at Slipper Island Resort hosted us for one night. As always, all opinions are my own and are based on my personal experience.